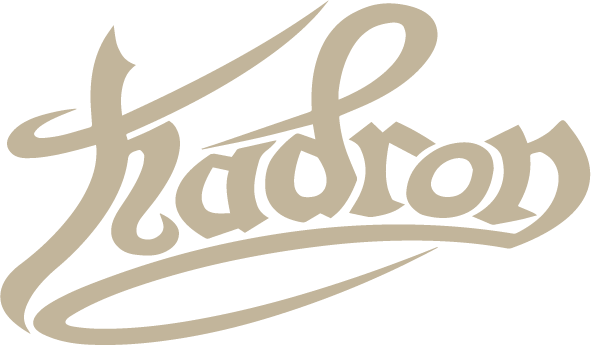 !!!DANISH OLD SCHOOL DOOM METAL!!!
Welcome to the FILTHY DOGS OF METAL Webzine.
Tell us a few things about HADRON (Members, Starting Year etc).
Vocalist : Martin Twisttmann
Guitarist : Anders Lorentzen
Bassist : Martin Schjoldager
Drummer : Thomas Pedersen
Hadron was formed back in 2009 and except for the guitarist we still have the same lineup. Back then we played a mixture of several metal genres and the band didn't really have any strong profile. But we had fun goofing around playing whatever gigs that fell into our hands.In 2014 a lot of stuff happened, first our guitarist left the band. He had got a job in Copenhagen the year before and we all knew that the commuting from Copenhagen to Odense wasn't doable in the long run. So eventually he left the band. The rest of the then band sat down to evaluate the situation. It was pretty clear that we didn't want to continue down the old road. 5 years was gone and even though we had some gigs, Hadron was still not a known name on the danish metal scene. We started searching for a new guitarist, and spent the idle time clarifying the future profile for Hadron. Anders joined the band and soon after we decided to reborn Hadron with a clear profile as an old-school metal band with main inspiration from the early doom scene. So now everything was in place and we were ready to conquer the world. But soon after Thomas quickly lost faith in the project and left the band. The following year was tough, and we cycled through many different drummers without any luck. An additional guitarist (Carsten) also joined the band during this period. But even though we had a hard time finding a suitable drummer, we got into a good flow writing new material which converged more and more towards what we wanted to be.
In 2016 Thomas rejoined the band and soon after we recorded "Demo 2016". We started playing gigs again and got a lot of good feedback. In the end of 2016, Carsten left the band. And we decided to continue as a four-piece metal band, which fitted the style very well. Since then the line up has been the same, we have recorded two full length albums, played quite a lot of gigs and got tons of good feedback.
You have recently released your album ''Evil Lady''. What is the feedback from your audience as well as from the press?
The album has only been released for a couple of weeks now. But the positive feedback from fans plus 7.5/10 and 4/5 from recently reviewers has already been overwhelming.We know that the sound on the new album is a little different compared to the first one.This album is less doomy but still as old school as the previous. We hope that this album will expand our fan crowd while remain true to our current fans.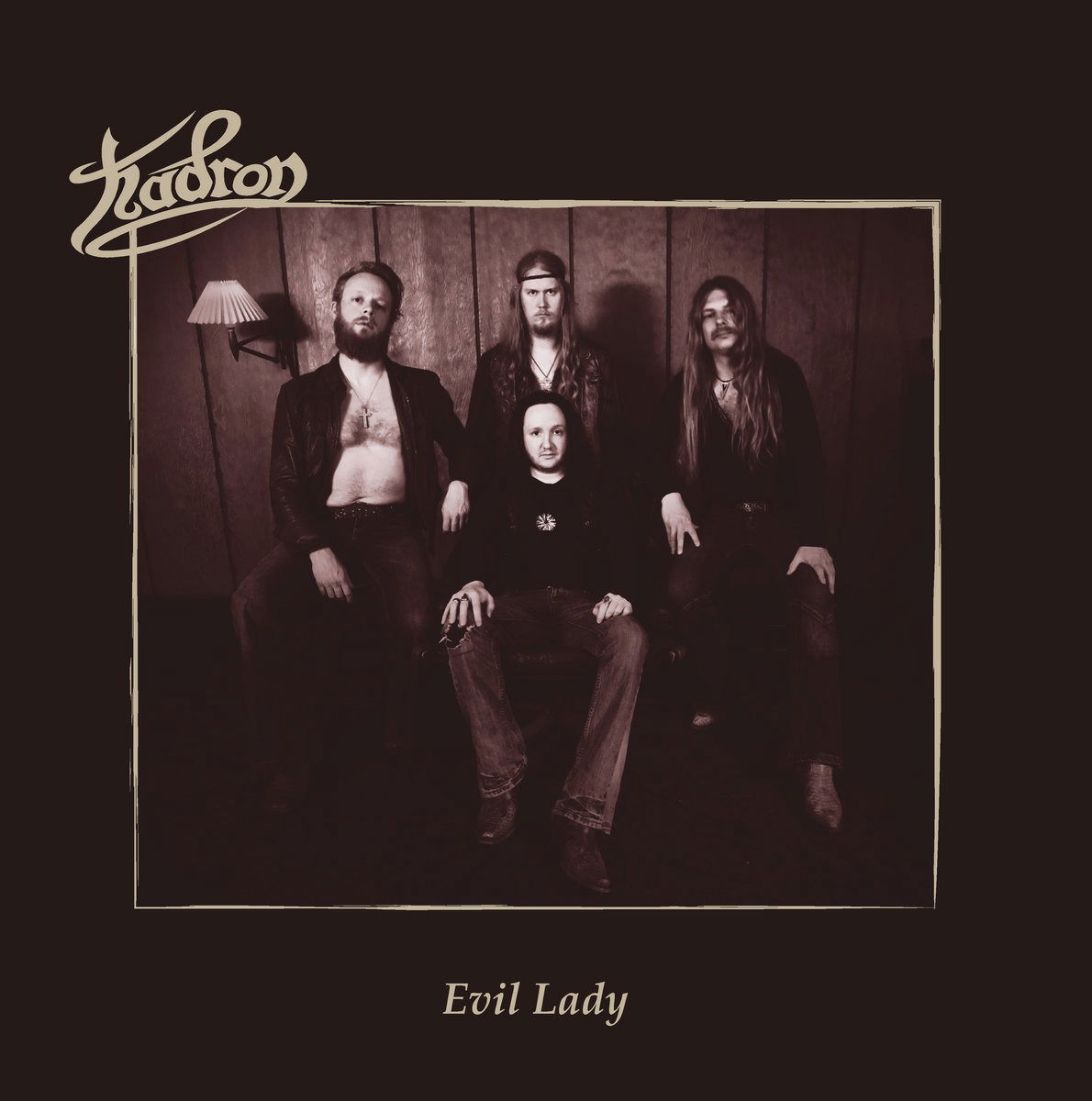 Label or DIY and why?
We have to do most things ourselves, but we cooperate with Ole Frostholm from Deadbangers Productions when it comes to publishing the physical media, such as tapes and vinyl albums.People in the metal scene also help each other out with gigs, but mainly we have to do all the hard work ourselves. It would be nice to get a booking agency to help us get more and better gigs. This would be a huge accomplishment for us, knowing that people would put a lot of effort into promoting and helping us. That said it gives a certain satisfaction to know that everything we got we´ve paid for with our own sweat and tears.
Do you prefer Vinyl, Tape, CD or Digital Format and why is that?
We definitely prefer vinyl and tapes. We are a band heavily influenced by the era when you listened to music either on vinyl or tape. Old school all the way.There´s no sound in the world like when the needle touches the vinyl or the click in your finger when you press play on a cassette player.
We haven't released anything on CD's yet, but more and more have requested it. So hopefully it will also be possible to get Evil Lady on CD someday.The people we want to reach is everyone who's got a soft spot for 70´s based heavy metal and doom. Digital is of course the easiest and fastest way to get our music out to the people we want to reach. Therefore we have to keep up with that.
Your music style is Heavy/Doom Metal. Which are your main influences (Favourite Artists / Bands etc.)
Our main influence is without a doubt "Black Sabbath". We are focused on the 70´s and early 80´s and our music is inspired by the rise of the whole heavy metal scene in that era. The sound and style at that time is just amazing. So original and groundbreaking that it will live on forever. It is the sound that we all grew up with because it was the sound of our parents which makes it extremely nostalgic for us.
Which things, do you think, a Band should sacrifice in order to succeed? Have you ever sacrificed anything in your life for a better future of your Band?
It's pretty simple to us. It's not a sure thing that if you sacrifice everything then you´ll have success but ambition and hard work will take you a long way.Why play in a band, write original music, release records if not to showcase it for people. Whether it being live, digital or on vinyl as well as tapes. Get it out there and let people be the measurement of your success.The biggest sacrifice would probably be the time we played a gig even though Schjoldager and his girlfriend had a baby on the way.That pretty much shows what we are willing to sacrifice for the future of our band.
Describe your ideal live show as a performance Band. Have you already experienced that?
The ideal live show will probably change as you experience it. Our ideal live show is potentially our next gig. Really, we just want to play for a very dedicated crowd of likeminded people who love the same music as we do. Give them an experience of being sucked back into time and maybe give them a feeling of nostalgia. That is the main reason for writing our music. To get on stage and try to hand over the very same feeling that this music gives us. Of course, it would be awesome if there were a thousand people in the crowd screaming along to our lyrics. But we rather play for a small dedicated crowd than full stadium just waiting for the headliner to appear.
Which attributes, do you think, that a new Heavy/Doom Metal Band should have in order to gain identity and be unique?
You´ve got to be able to create an atmosphere around you which makes the crowd understand what you are trying to deliver. In our case we appear on stage as a heavy metal band from the 70's. This way we quickly established what kind of music the crowd can expect to be introduced to.We create original songs and perform them as we like to perform them. We want to give the audience an experience based on our music and drag all of us back in time in that moment. A special time when the genre heavy metal was actually founded. What better place to start than the beginning?
Do you believe that Bandcamp and other Digital Platforms help the new Heavy Metal Bands? Which, do you think, is the ideal way for a Band to promote its work?
We believe it does. The ideal way is to promote your music in as many places on the web that you can manage. We are not that familiar with all the digital platforms and ways to promote ourselves on the web. We're pretty old school when it comes to that as well. So far we do have the basics like a Facebook site and you can find our music on digital platforms such as Bandcamp, Youtube, Spotify etc. Bandcamp seems to be a bit different than the rest. A platform for highly dedicated music lovers. So many people have supported us by buying a digital version of our albums. Thanks to all of you!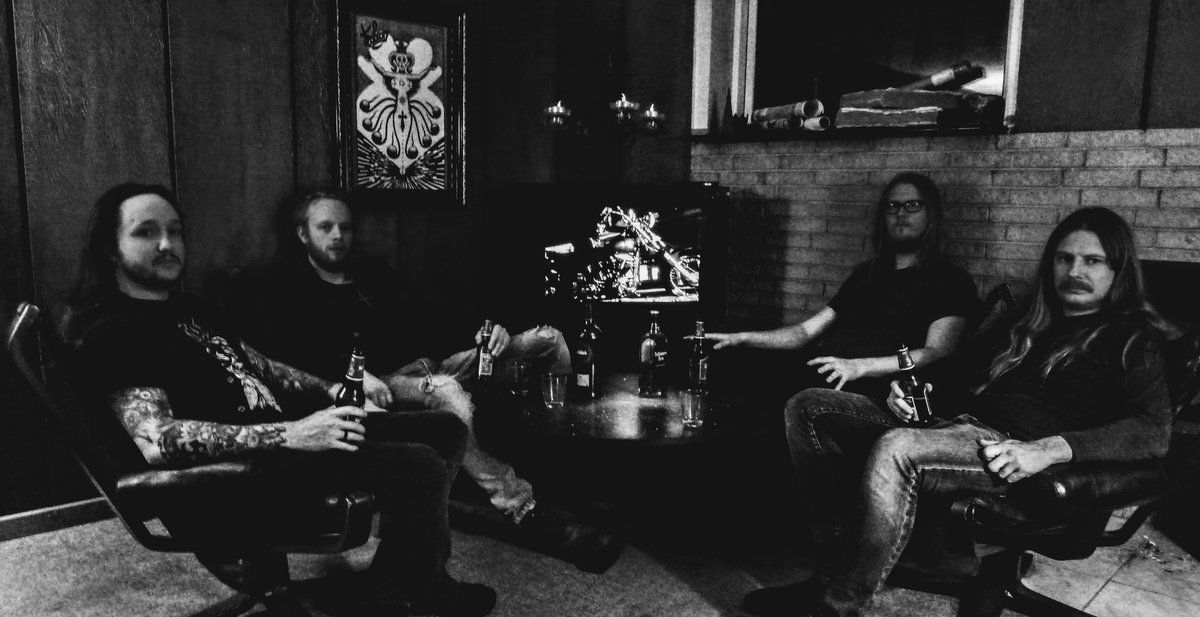 Tell us a few things about the New Underground Metal Scene in Denmark (Bands, Fanzines, Webzines, Metal Clubs etc.)
The New Underground Metal Scene, it is alive and kicking. The live scene has off course taken a hard hit by Corona. Nearly all concerts have been cancelled since Marts. But we are probably not the right persons to ask about the New Underground Metal Scene in Denmark. We are more heavy metal archaeologists than explorers. For those who want to know how the Old Underground Metal Scene was in Denmark, we would like to point to this amazing site www.danishdemodungeon.dk. You can spend hours digging into the old danish metal scene on this homepage.
Do you know anything about the Hellenic Metal Scene?
Fucking great festivals! We like the old-school metal, the "true" metal. And Greece really has some cool festivals with a strong old-school metal profile. We would die to play festivals like: Up The Hammer, Into Battle, Desertfest, ect.
What are your future plans?
Right now, we just want to play gigs and present our new album. It's harsh times for that right now due to Corona but we will be ready when the world gets back to its normal again. When this happens, we hope to be invited to play some of the cool festivals all over Europe.Most of the "lockdown" we have been able to use on finishing the new album. We've also got a music video on the way. So we have been able to use the situation pretty well but now we are really hungry for some stagetime.
Thank you very much for your time & Keep up the good work! The closure is yours.
Fans of old school heavy metal all over the world, please check our new album... you might very well like it.
And finally, thank you FILTHY DOGS OF METAL for reaching out for an interview!
Photo credit: Allan Marinus Jensen
By Steve the Filthy Dog.
HADRON CONTACT:
https://hadrondk.bandcamp.com/
https://www.facebook.com/hadron.dk/
https://soundcloud.com/hadrondk