!!!BRAZILIAN EPIC METAL!!!
We had a conversation with Fabio ''Grey Wolf'' Paulinelli. Enjoy!
Welcome to the FILTHY DOGS OF METAL Webzine.

1. Tell us a few things about GREY WOLF (Members, Starting Year etc).
Well, Grey Wolf is basically a one-man project. It was born that way in 2012.Many Guitarists have passed through the years and some Drummers also for a few live performances between 2015 and 2016. But in essence Gray is and will always be a one-man project.
2. In 2019 you released your album ''The Last Journey of An Old Viking''. What was the feedback from your audience as well as from the press?
The feedback has been the best possible. The album has already been listed among the best of the year in Brazilian National Metal
and has received excellent reviews and I am very happy about it, as I have no great pretensions with Grey Wolf, I just like
to record my compositions. I think that an evolution in the quality of the albums is natural when you are always producing.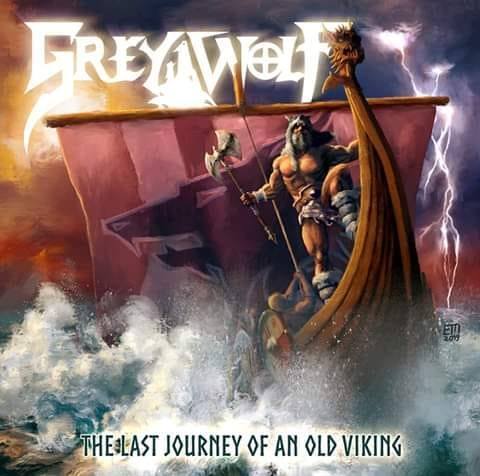 3. Label or DIY and why?
From now on I will release Grey Wolf's unreleased albums independently. I created a label called Wolf Productions and everything related to the new material will come out through it. I had two CDs released by Arthorium Records and I only had to graduate because I believed in the work and because I also did a great job of distribution. I'm very grateful.
Nomade Records also relaunched Glorious Death on LP and did an excellent job too and I am very grateful. But from now on everything will be released by Wolf Productions.
4. Do you prefer Vinyl, Tape, CD or Digital Format and why is that?
I really like the Vinyl and Cd formats. I don't like the Digital formats, although it is inevitable that the world of music will move towards this. But I don't like it, I come from a time when metal fans consumed physical material. I think these modern times the whole thing is losing some of that magic. Nothing compares to having the physical material in hand, enjoying the art, the booklet, etc.
5. Your music style is Heavy Metal. Which are your main influences (Favourite Artists / Bands etc.)
Well, my favorite bands are Manowar and Running Wild. For me these two are at the top. My craft instrument is the Bass and my main influence is Steve Harris of Iron Maiden. Any other similarity with other bands in my compositions is by chance.
6. Which things, do you think, a Band should sacrifice in order to succeed? Have you ever sacrificed anything in your life for a better future of your Band?
Well, music for me is serious. It requires dedication and sacrifice. In the short time that Grey Wolf existed as a band I was not lucky to find people willing to dedicate themselves to the maximum in order to get somewhere with the band. I particularly give my best, sometimes I give up many things to dedicate myself to the project. But I can say that I am happy with the result that Gray Wolf has achieved in these years, many people like it and I can be satisfied since I am not a professional musician, just a hard-headed Headbanger.
7. Describe your ideal live show as a performance Band. Have you already experienced that?
The ideal show for me is one that combines good music, visuals and performance on stage. I tried to bring this to Grey Wolf while he was active as a band. I've always been radical about the band's look on stage. I had problems with some members because they did not want to play with a leather and metal look as I wanted it to be. I took a drummer out of the band on one occasion because of this. While the front line (Me and the Guitarist) wore leather and metal he wanted to play in a white shirt. Unfortunately it didn't work. Too bad, because he was an excellent drummer.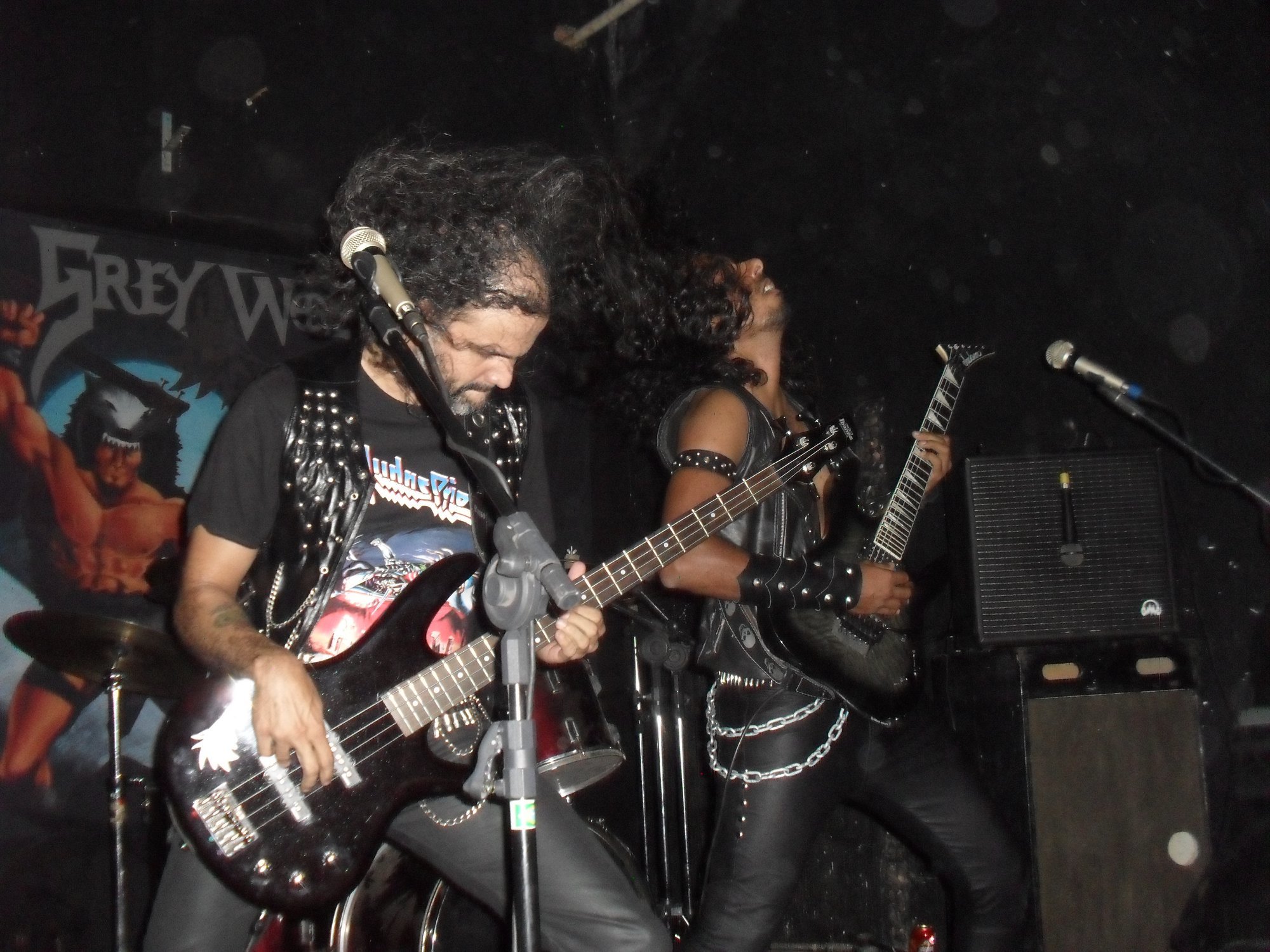 8. Which attributes, do you think, that a new Heavy Metal Band should have in order to gain identity and be unique?
Man, being unique today is really very difficult. I think everything has already been created. We new bands just copy hahaha. But the most important thing for me is that the music comes from within. Do it without pretensions, that's what I always say. Do it because you like it and the result is sure to come.
9. Do you believe that Bandcamp and other Digital Platforms help the new Heavy Metal Bands? Which, do you think, is the ideal way for a Band to promote its work?
I think it helps on the one hand but hinders on the other hand hahaha. These Digital platforms end up hindering the sale of physical material a little. But it is also an extra facility for the metal music consumer, especially the new generation. But I will always wrinkle my nose at the prints. As I said, you lose a lot of the magic of metal, which is having the work in hand and being able to appreciate all the details.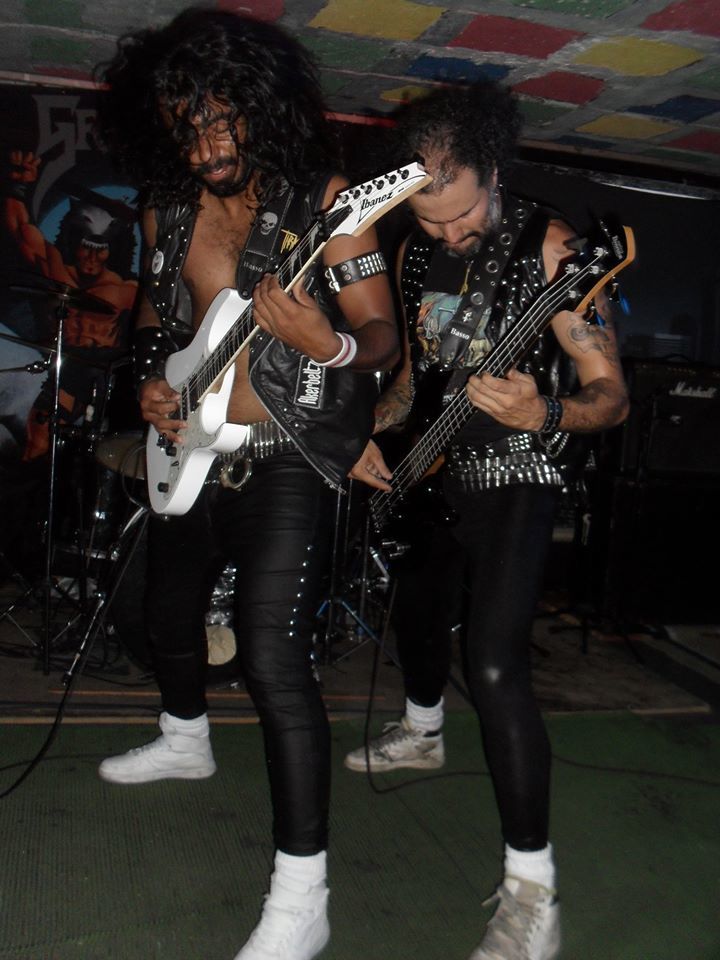 10. Tell us a few things about the New Underground Metal Scene in Brazil (Bands, Fanzines, Webzines, Metal Clubs etc.)
The Brazilian Underground Metal Scene is quite rich. Many new bands and others not so much doing excellent jobs. All with great difficulty, of course, since our country does not support art. It's all done in the race. I can name some bands like Thunderlord, Battalion, Cruzadas, Eletric Poison, Nightwolf, Cavaleiro Dragγo, Axecuter, Living Metal and several others. The Metal scene in my city is very weak and more focused on Extreme Metal. Sγo Paulo is the great hub for traditional heavy metal and there it is stronger in relation to everything.
11. Do you know anything about the Hellenic Metal Scene?
I feel ashamed to say this, but I know almost nothing. I'm sorry brother.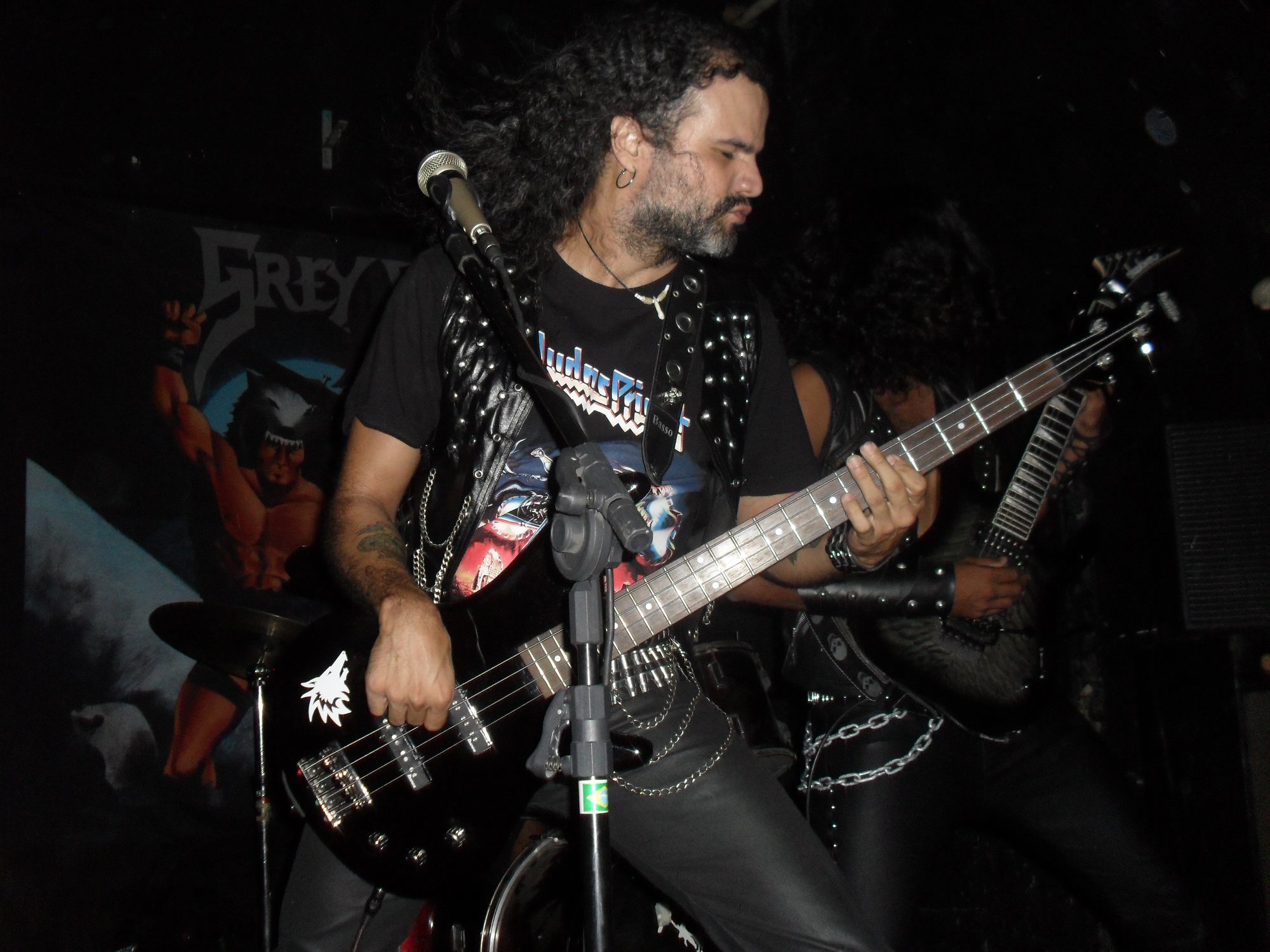 12. What are your future plans?
A Split with the band Thunderlord called Funeral To A Brother of Sword will soon be released. And I'm already working on a new album as well.
13. Thank you very much for your time & Keep up the good work! The closure is yours.
I thank you for the opportunity. Thank you. I hope to be able to continue with the work in the best possible way and within my limitations. But always with dedication and passion for metal music. I thank everyone who appreciates the music of Grey Wolf.
By Steve the Filthy Dog.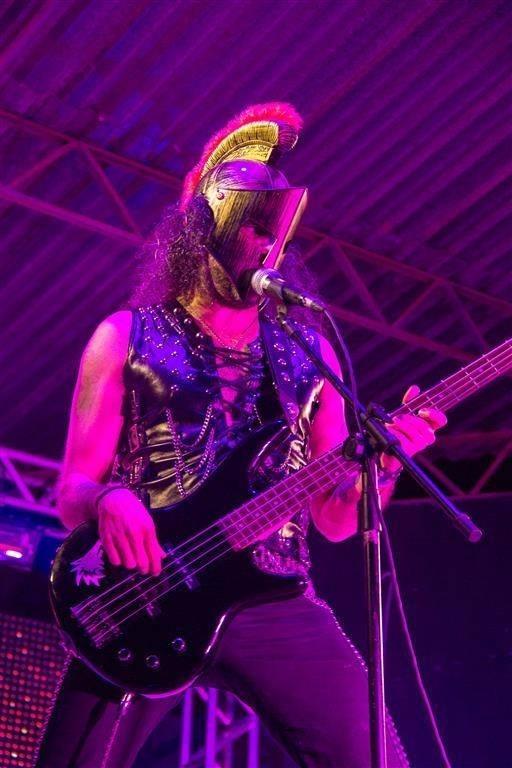 GREY WOLF CONTACT:
https://grey-wolf.bandcamp.com/
https://www.facebook.com/greywolfmetal/?ref=br_tf