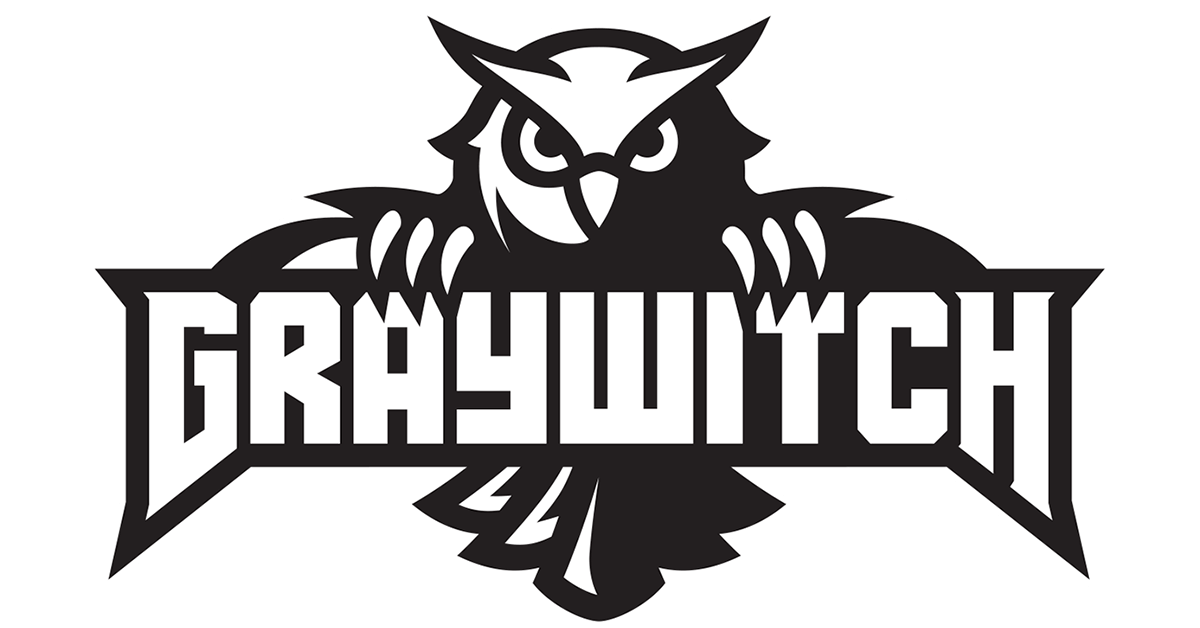 !!!GREEK & CYPRIOT HEAVY METAL ENTHUSIASTS!!!
We had a conversation with GRAYWITCH. Enjoy!
Welcome to the FILTHY DOGS OF METAL Webzine.
Tell us a few things about GRAYWITCH (Members, Starting Year etc).
Hi Stavros. Thank you for this interview opportunity. Greetings to all your readers :)
Graywitch started back in fall of 2018 by Spyros on guitars & Dino on vocals, in Nicosia, Cyprus. Along with other musicians we began by playing the music we love, Heavy Metal, some classic covers and in the way a couple of originals started shaping. Aris joined on bass, about a year later and our latest additions during 2020 were John on guitars and Thomas on Drums. This is our current stable line up for 1+ years and we are sure it will last for many - maaaaaany years as we all share the same passion.
You are going to release your album ''Rise of the Witch''. Tell us a few things about this project.
In 2019, one fine and for sure hot evening in Cyprus, the Graywitch members sat around a table to talk about our future and decided to form a full-length album. Spyros and Dino had already a few pre-recorded tracks, so we carefully listened to ALL of them and handpicked those which we liked most and made sense as a whole. We wanted a versatile but solid album. Something that we'd like to slide in the CD player, crank up the volume and make us happy. Of course, you should understand by now that it takes a lot of effort, time etc. to finalize all tracks, get the sound that you wanted while composing, find the right partners that can understand our vision and put together what we have dreamt of. Fortunately for us Chris Zabaras put together all his talent to create the front and back cover of the album and Marios Tsingerliotis (Psyclone Artcore) did the booklet and general design arrangement of what you see on the CD. For sure, we wouldn't be able to make it without the patience and hard work of George Stournaras (Infected Studios) on the mix, mastering and production. For everyone out there reading this, listen to your sound engineer ;)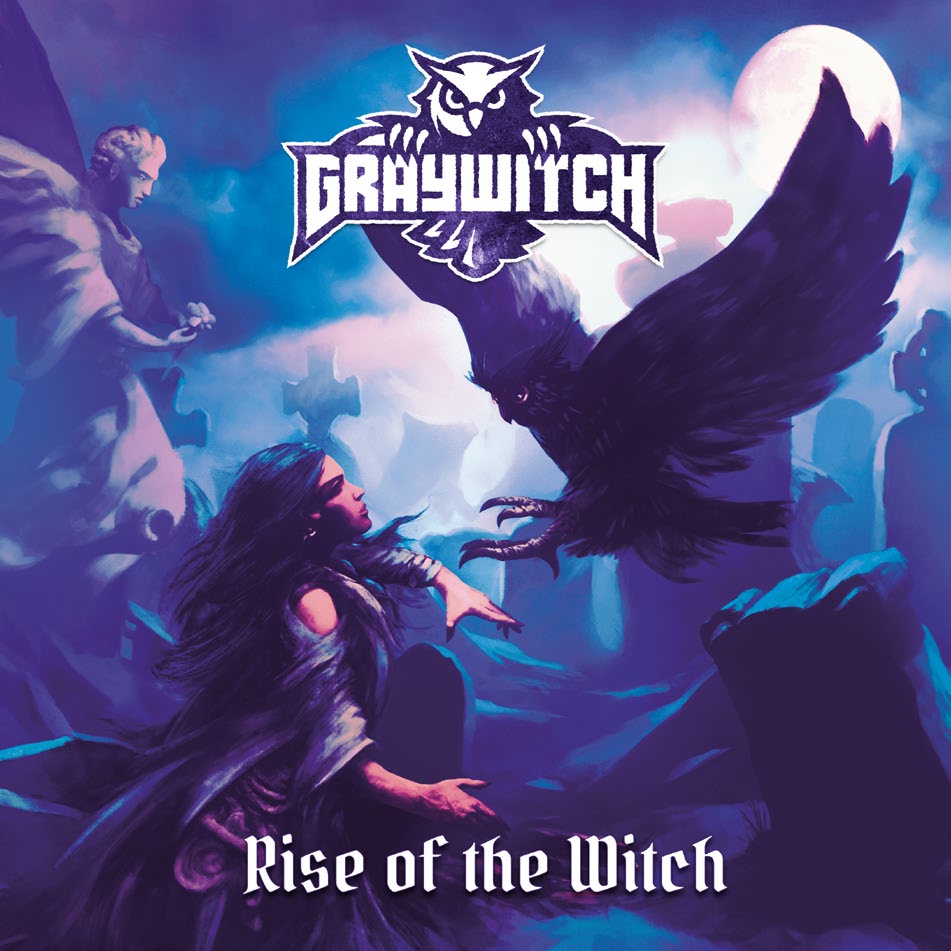 Label or DIY and why?
Well, a short answer is both. Our point of view is that you do need a label. Labels take care of a lot of important things, like the CD printing factory, contacting the right people in order to promote your work, put everything in order to not rush or be late on your moves and of course they take care of the distribution. Releasing and distributing a physical CD on your own and do it right, requires so much time and the results may be disappointing. Tolis' help was and still is beyond what we expected. They really love what they are doing and we highly appreciate our collaboration. We took care both of the production because we wanted our own sound, and also the CD art since we had something in mind, before even joining the big and kind family of Sleaszy Rider.

Do you prefer Vinyl, Tape, CD or Digital Format and why is that?
Spyros: In a digital age, I believe, you have no choice. Listening to a song is just a click away. This is however for checking new stuff and deciding if you like something or not. Nothing compares to the physical CD and even more to the sound and feel of the vinyl. Are tapes still around? :D
IMHO, tapes are a pain in the *ss. It was great back in the day, but waiting for the tape to rewind in order to get to the right spot to listen to your favorite song, it's just not for me. I'm not trying to judge anyone here. Music is what matters after all.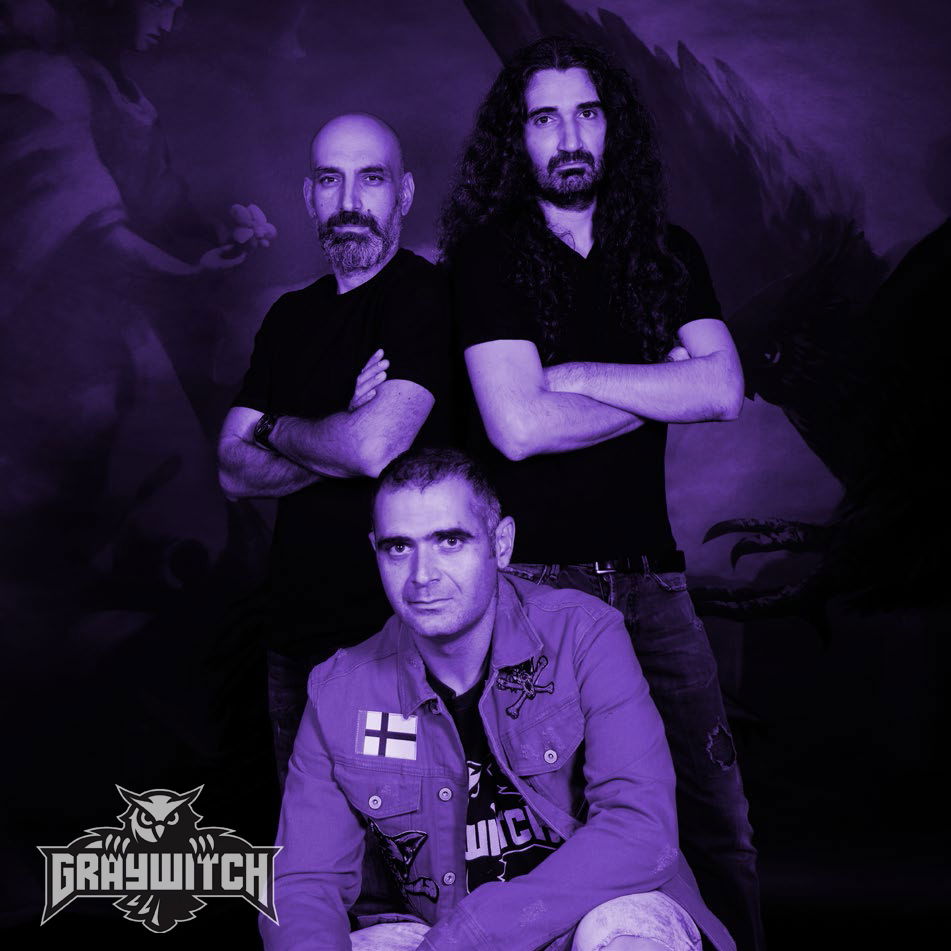 Your music style is Heavy Metal. Which are your main influences (Favourite Artists / Bands etc.)
Spyros: Heavy metal is what I favor most. From thrash to glam. Even some death/black I can really enjoy, as much as classic rock. This doesn't exclude other genres, but Heavy Metal is the KING. Favorite bands: early Helloween, early Blind Guardian, Running Wild, Lost Horizon, Crimson Glory, Candlemass, Annihilator, Anthrax, Falconer, Gamma Ray, Nostradameus, Riot, Savage Circus, Warlord, Timeless Miracle. I loved the latest releases by Monument (where are these guys?), Ironflame and Dark Forest. I think I should stop, as I may go on ...forever.

Aris: Iron Maiden, Whitesnake, Saxon, Judas Priest, Running Wild, Motorhead, and... The Offspring.

John: Riot, Accept, Krokus, Dokken, Savatage.

Dino: Whitesnake, Iron Maiden, Running Wild, Accept, Judas Priest, Saxon, Grave Digger, Gamma Ray, Primal Fear. From newer stuff, Devils Train, Monument and I highly anticipate KK Priest.

Thomas: Guns n Roses, Motley Crue, L.A. Guns.

Which things, do you think, a Band should sacrifice in order to succeed? Have you ever sacrificed anything in your life for a better future of your Band?
The obvious... time and $. However, is it really a sacrifice if you are doing what you really want to? What else to do and where else to spend your money? :) Being in a band can get really hard at times but always pays off.

Describe your ideal live show as a performance Band. Have you already experienced that?
We are still at the beginning of our journey. We have some live experience individually, but not that much as Graywitch. We believe that we dream what every band dreams of; to share with as many people as possible the same feelings that we get from our music, and let music bring all of us closer.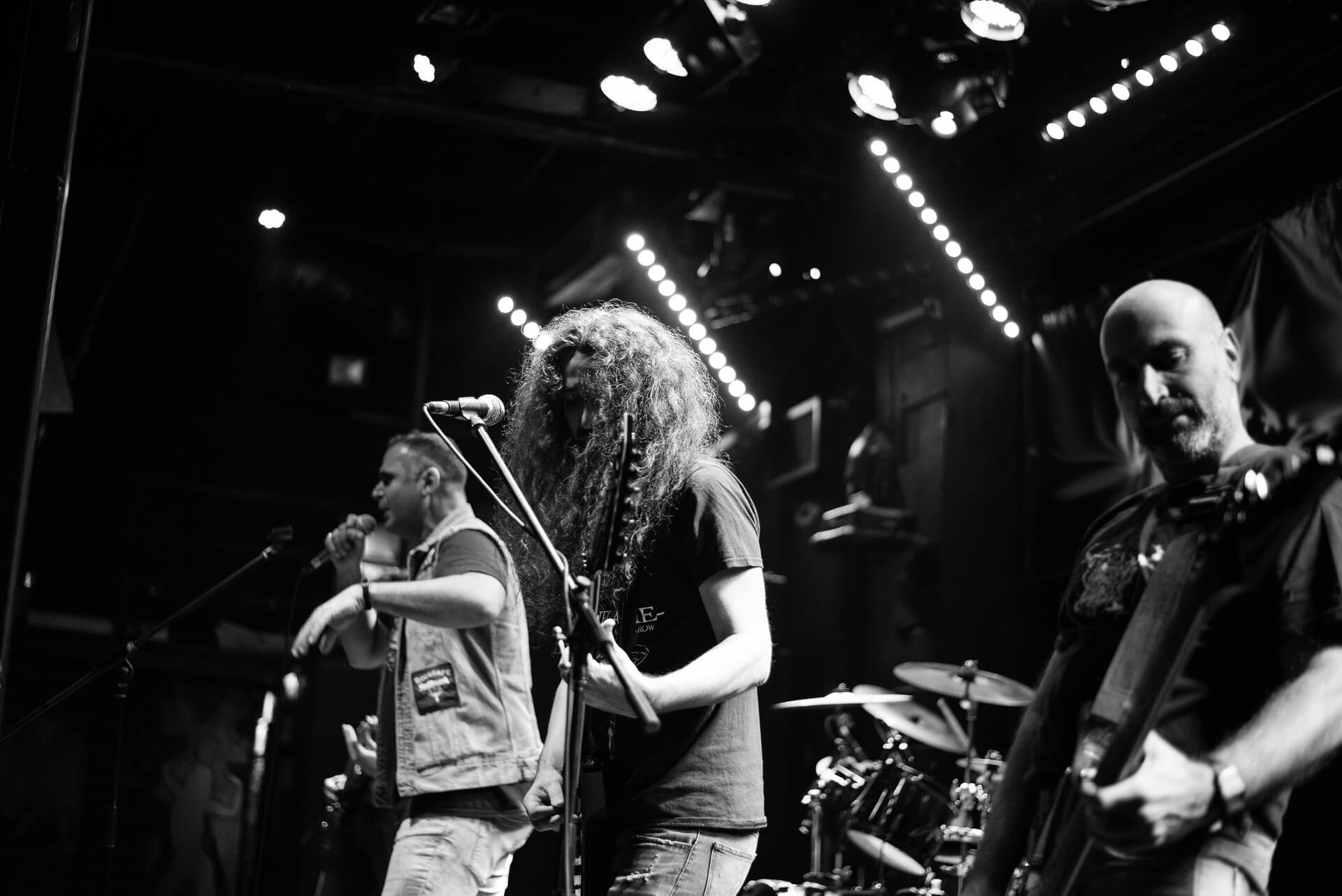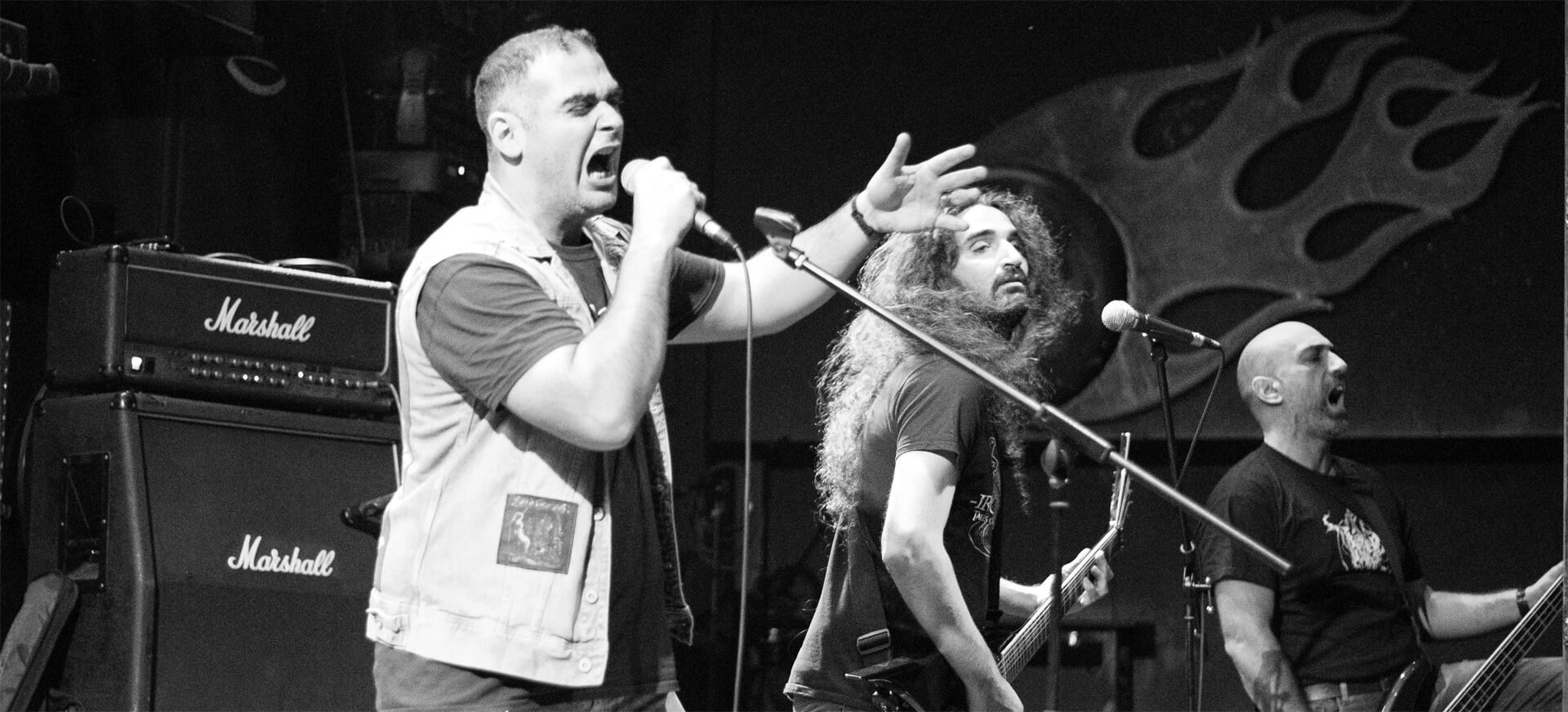 Which attributes, do you think, that a new Heavy Metal Band should have in order to gain identity and be unique?
We don't think that there is a recipe for that. Just do it your way. If you like it, then play it. We don't think that being unique is an end in itself. Everyone has been influenced by someone else, even the bands that have shaped Heavy Metal and its sub genres. They just took all those influences and put them under their own prism.
Do you believe that Bandcamp and other Digital Platforms help the new Heavy Metal Bands? Which, do you think, is the ideal way for a Band to promote its work?
Yes, they do, since it makes it more accessible for people around the world to listen to new stuff. This kind of opportunities did not exist a few years ago. Now everyone has a chance to be listened. For the second part of this question, a simple way to promote yourself is to write good music that people will enjoy 😊 If your music is sh*t, it is more likely that whatever you may do you won't get the attention you'd expect. The rest of the ways are well known. Release new material, put it on all popular platforms and don't forget to gig as much as possible. Keep things interesting and moving.
Tell us a few things about the New Underground Metal Scene in Thessaloniki (Bands, Fanzines, Webzines, Metal Clubs etc.)
The last couple of years it's been a bit quiet. We really don't understand the reason why :P
Getting a bit more serious now, during normal circumstances, Thessaloniki has always been really active. Bands are getting more professional and serious in what they are doing, metal clubs support the bands and try to give everyone a slot, events are at least on a weekly basis for any taste and webzines are there to cover them. It can get better, but we can't complain.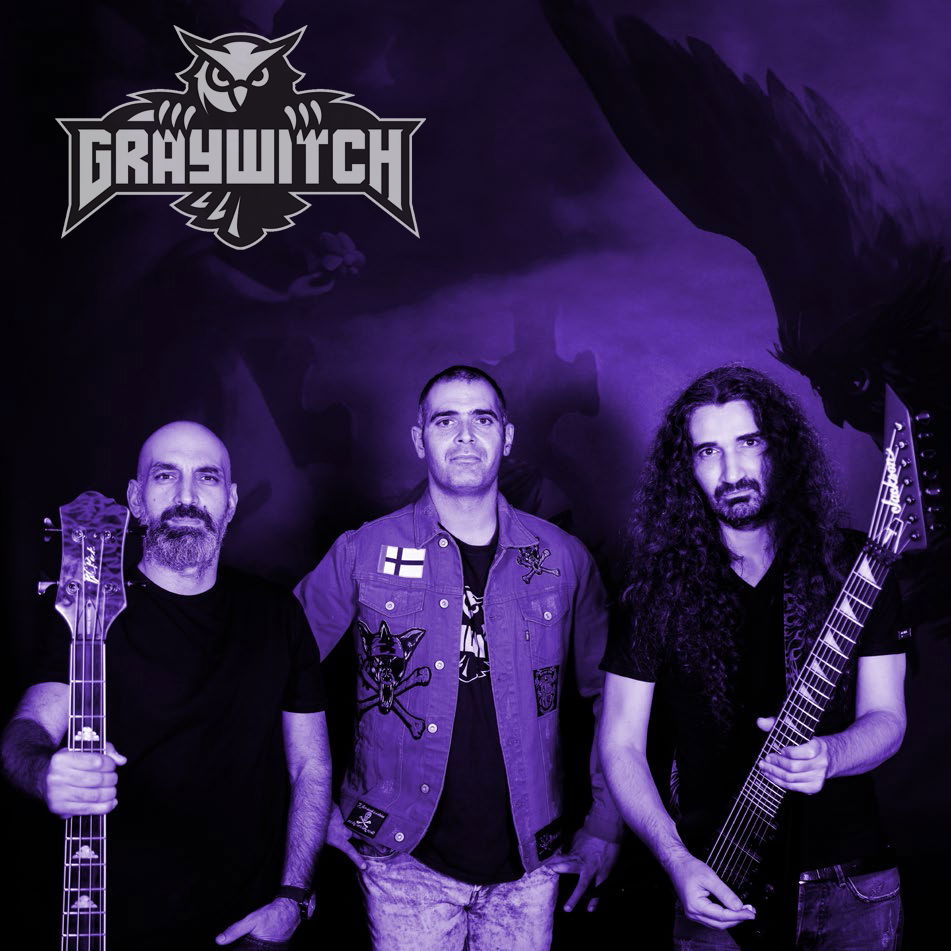 What are your future plans?
We are focused on promoting our debut album "Rise of the Witch" in any good way possible, until everything is back to normal and we can start performing live. We hit the studio often to make sure that we are ready for this. In addition, we make plans to start recording our next album as soon as possible, since pre-recordings have finished and almost all tracks are in place. We know this will take at least one year to release, so it is better to start early and take our time. For next year the plans remain the same, since so many tracks of the 3rd album are almost ready and we need to consider which to pick and maybe compose some new ones with some fresh ideas. This one will be a special one, as the packaging and its content will be a great surprise for our fans. Finally looking in 2024 we already have some tracks ready and hope to have them properly recorded and released. I'm not that certain for our 5th album though :D
This is the current plan, but we may change our mind … slightly.
Thank you very much for your time & Keep up the good work! The closure is yours.
We'd like to thank you for this interview. It was really fun replying to your questions. We hope that you'll give a spin to our debut album and enjoy it as much as we do. We'll do our best to meet again on a live show to sing and beer along. Keep on barking in a filthy way. \m/
By Steve the Filthy Dog.
GRAYWITCH CONTACT:
https://www.facebook.com/graywitchband
https://www.instagram.com/graywitchband/
https://graywitchband.bandcamp.com/
https://soundcloud.com/user-497522092