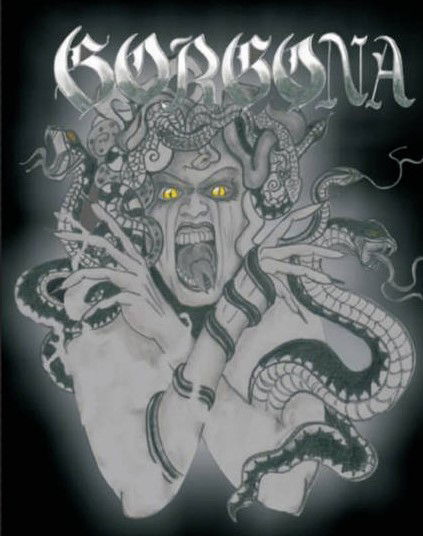 !!!BRAZILIAN HEAVY METAL!!!
We had a conversation with Fernando Guedes (Vocals/Guitars). Enjoy!

Welcome to the FILTHY DOGS OF METAL Webzine.
Tell us a few things about GORGONA (Members, Starting Year etc).
Górgona was founded in the city of Cascavel, in the state of Paraná, Brazil, by me (Fernando Guedes) in 2019, as a side project. i'm member of the band Headthrashers too, and i always loved heavy metal too, and have the urge to write my own stuff, so i try to do my best, the start was difficult, i struggled to find the right guys to do it, certain guys didn't have the time, others didn't have technical skills, so in 2021 after years of songwriting and demos that i made by myself, i could find the right team to do it, and now they are: Fernando Silva (Drums), Bruno Máximo (Guitar) and Ricardo Barros Lima (Bass and backing vocals) and of course, me, Fernando Guedes (Lead Vocals and guitar).
You have recently released your live album ''The Plague Remnants''. What is the feedback from your audience as well as from the press?
Yeah! the Plague Remnants was a result of our first Live Gig (so some mistakes can be seem, but i can definitely say that is 100% live) was soundboard recorded in 9 channels, and that's a courtesy from a excellent showhouse in our city: adega nostra-vamos, that receive a lot of Great bands in his story: Mystifier, Ratos de Porão, Harppia, and the Germany's great band Nocturnal, so we glad to made this register there, we release in Bandcamp but also i made a Diy Cassette copies of my own. to sell and distribute to anyone who wants, the response was great and maybe this made the opportunity to have this interview with you, we like to thanks a lot to all of our good friends and fans.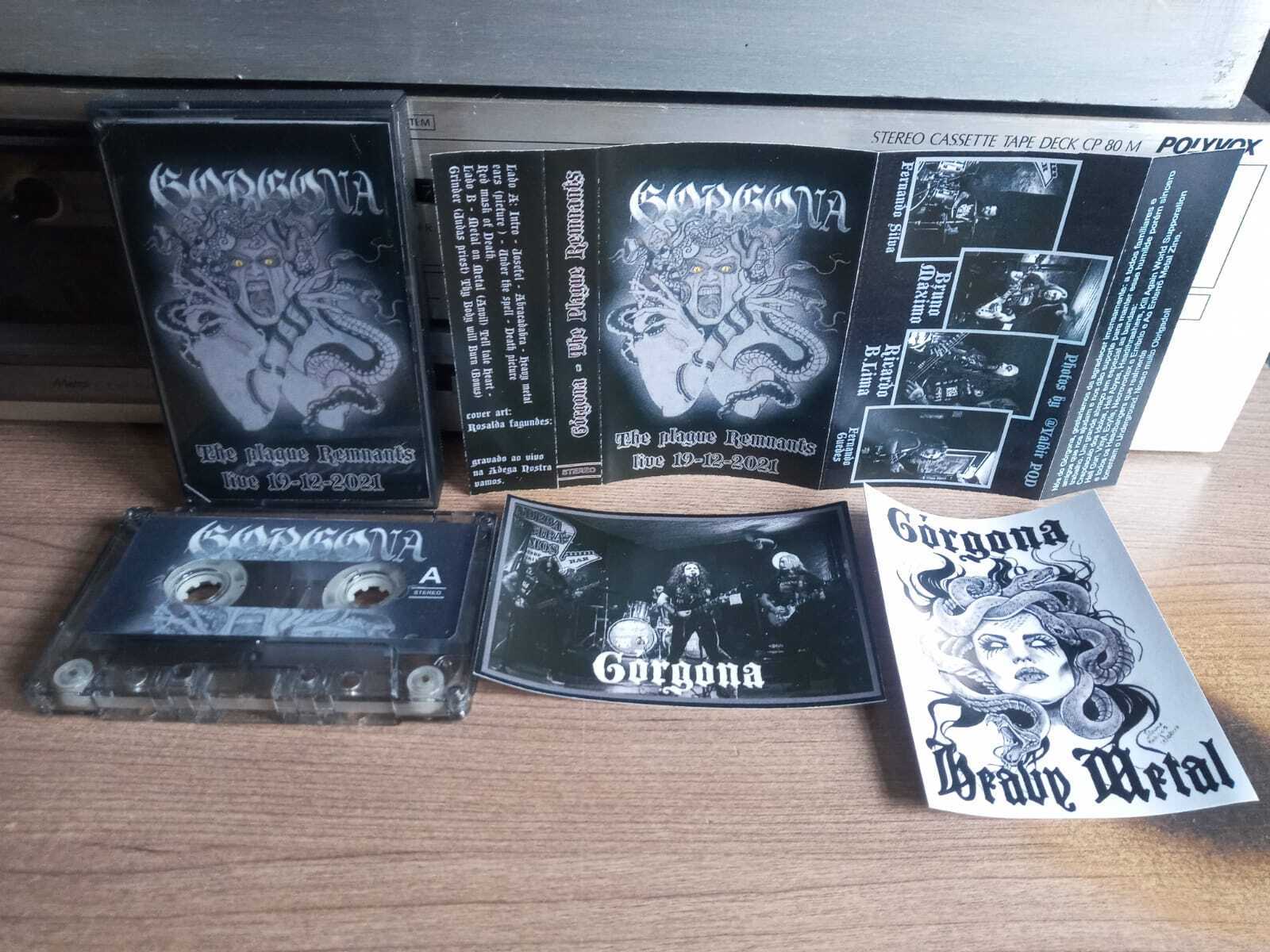 Label or DIY and why?
At the moment we are DIY and we're in the process of making a full Length and certainly we're gonna search for labels to distribute our work.
Do you prefer Vinyl, Tape, CD or Digital Format and why is that?
All the formats are welcome, but all the guys in the band have their own Vinyl collection (except for the drummer but he also collects CDs) and tapes too. i was a vinyl person since i was 14 years old, collecting everything i can, but now i let a share for tapes and CDs too, some bands didn't release some formats, so i can't neglect their work just by the format that was not my favorite, so, yes, we like to enjoy music besides the formats, the digital has brought the praticity and a worldwide range, to the minor and independent bands.
Your music style is Heavy Metal. Which are your main influences (Favourite Artists / Bands etc.)
For sure, our mainly Influences are the great bands of NWOBHM, in special Witchfinder General, Demon and Pagan Altar. we also love: Diamond Head, Raven, Wytchfinde, Tygers of Pan Tang, Black axe, Tank. and of course the major bands: Iron maiden, Saxon and Def Leppard. we also love U.S Heavy metal : Pretty Maids, Queensryche, Metal Church, Omen. And Brazilian heavy metal HARPPIA, Azul Limão, Centurias, some German heavy metal can be hearded in our songs too, like ''tell tale heart'' that was a bit inspired by Grave digger and Running Wild.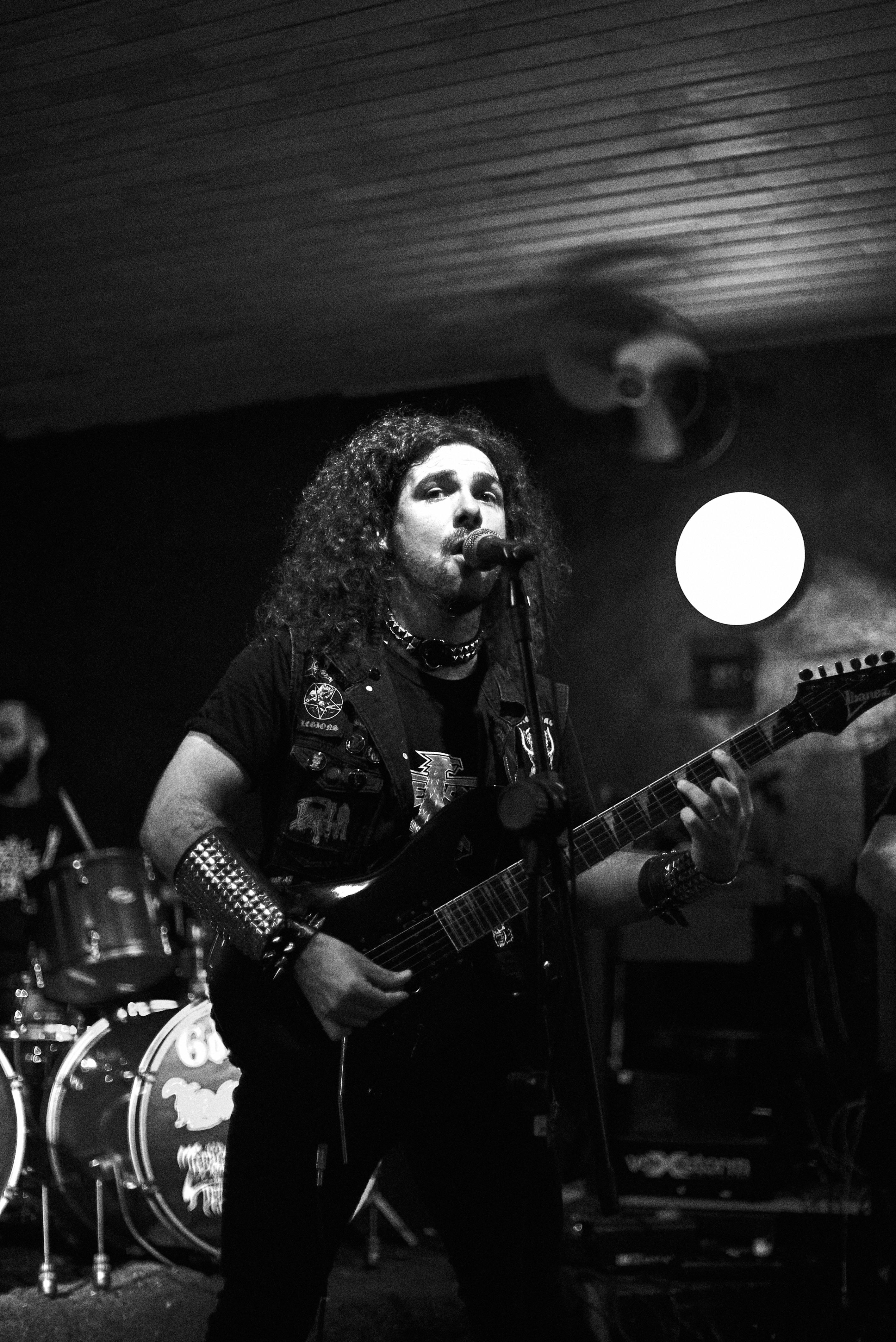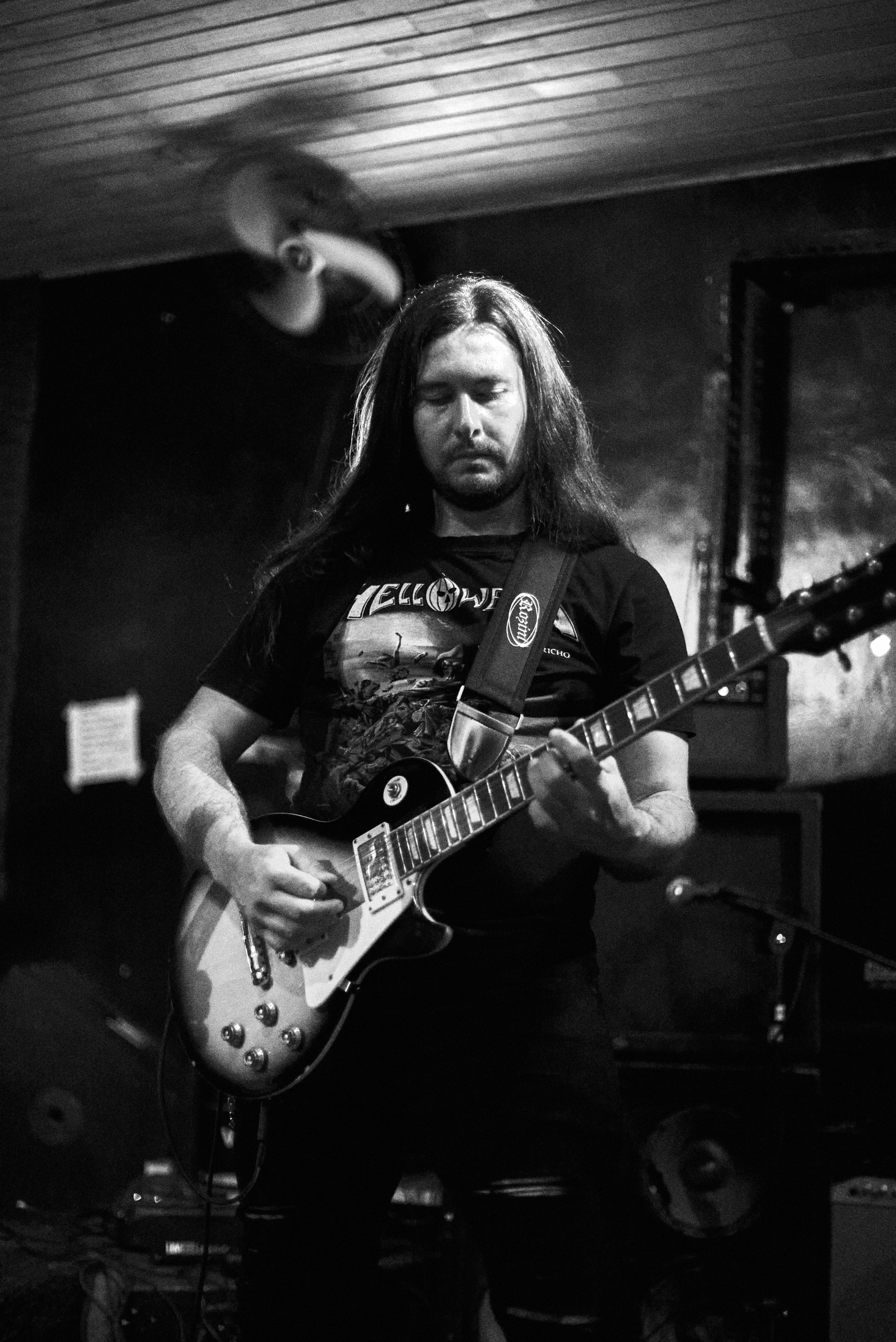 Which things, do you think, a Band should sacrifice in order to succeed? Have you ever sacrificed anything in your life for a better future of your Band?
For sure, we all for sure have to live, pay our bills, have their jobs, but all the time we had in the between is dedicated to the band, for rehearsal, writing songs, i also made our t-shirts and tapes, so we have to spend a lot of money and time to make the things go right. if you wonder that we're in Brazil in a Crisis period, with a horrible government, that everything was ''ultra'' expensive, from the musical instruments and pedals and even guitar picks, we're resisting and send a big F.. word to all the things and people who dislikes and try to stop our work here in our country, i think this is not just a problem of our country at the moment in specific, and we also sympathize with the metal bands and friends all over the world!!
Describe your ideal live show as a performance Band. Have you already experienced that?
Having a great relationship with the members of the group, enjoying to play, that was always be a great performance, i'm glad that we had this in Górgona now, so every gig was special to us, even if it has great equipment or it's poorly in this way, we have the same passion to do it.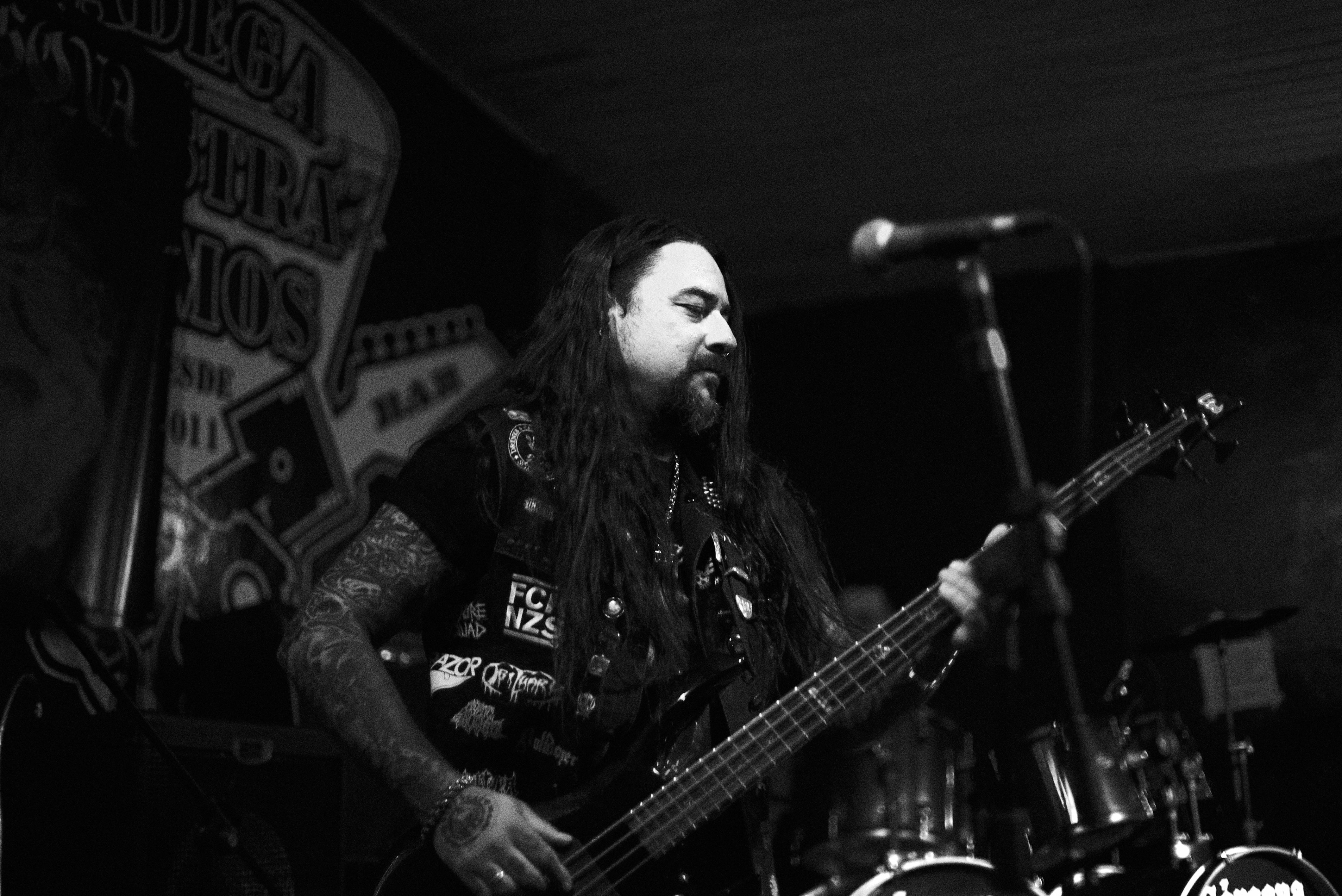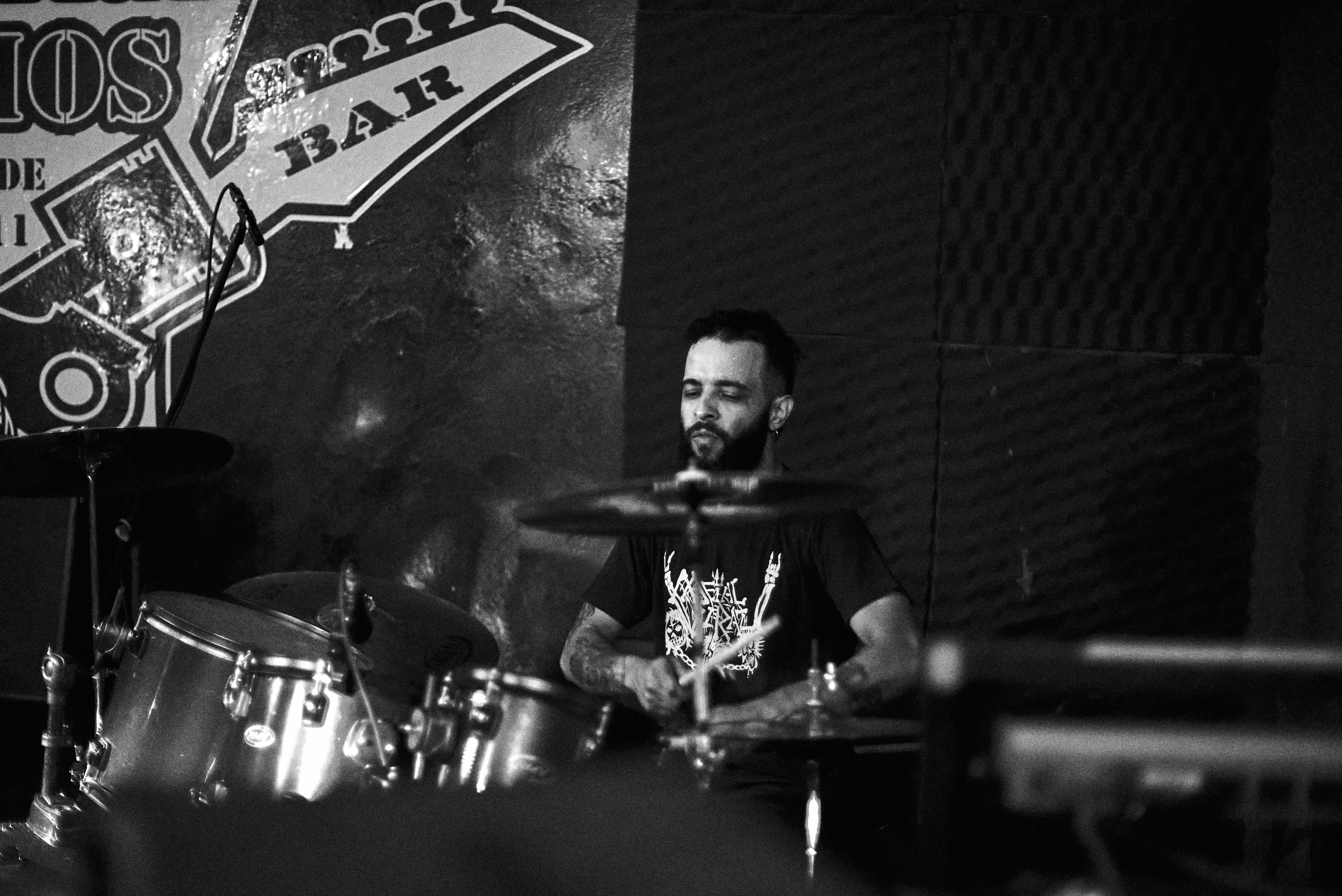 Which attributes, do you think, that a new Heavy Metal Band should have in order to gain identity and be unique?
Just being yourself. i'm not anyone to dictate rules about it, but, just play from your hearts, we as a band, are not stuck in formulas and didn't want to sound the same in every song, so that's the great part of the heavy metal movement: a lot of bands that sound and made the things on their way, just like the old days of nwobhm, that was not a genre, but a movement, for an example.
Do you believe that Digital Platforms help the new Heavy Metal Bands? Which, do you think, is the ideal way for a Band to promote its work?
For Sure, like i said before, the digital brought praticity an a worldwide range to the bands all over the world, i think that's hard to measure the ideal way to promote the work, but also we have great platforms to do it: Youtube Channels, Spotify and etc and a lot of cool web zines like the Filthy Dogs of Metal and local zines that made the scene go ahead.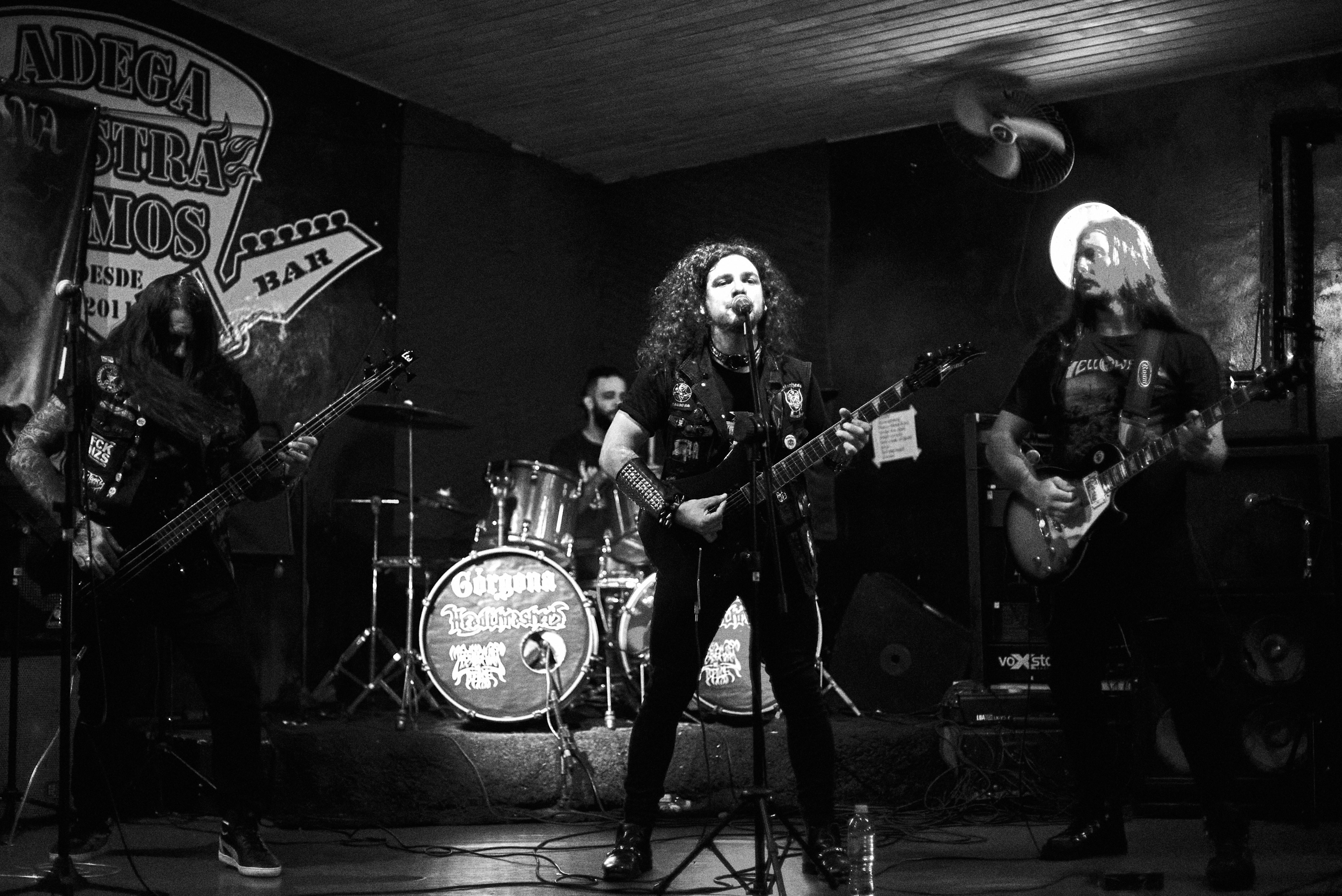 Tell us a few things about the New Underground Metal Scene in Brazil (Bands, Fanzines, Webzines, Metal Clubs etc.)
Here in Brazil we Have a LOT of bands on their way and that's great to see, just mention twenty bands can be unfair, but we like to mention some bands that was great in our vision: Hell Gun ( Full '' Kings of Beyond) Gueppardo, Sweet Danger, Axecuter, Hellway train (in the heavy metal\ Hard Rock Way) and other subgenres: Headthrashers, Exylle, Wargore, Mercy Killing, Hell Abyss, Clã dos mortos Cicatriz, Crepusculo dos Idolos, Necrovortex, Voivödka and Hellbefore. That's sure, we have a LOT of great bands, and we also like to send our great hug to all these bands! i like to send a big cheers to Enterrö Metal zine from our city, cascavel (Bruno Marcelino and Bruna Luz).
Do you know anything about the Hellenic Metal Scene?
For Sure, the first name we have in mind was sure ROTTING CHRIST, and Varathron...we also want to send a big Regard for THE CRUCIFIER that made contact with us in Brazil some time ago. cheers for all the Hellenic Metal Scene!
What are your future plans?
We are always writing new stuff and we want to record our full length soon, we will have the pleasure to communicate in first way to Filthy Dogs Of Metal!
Thank you very much for your time & Keep up the good work! The closure is yours.
We want to Thanks to Stavros and Filthy Dogs Of Metal to give this opportunity to show our work, and all metal brothers from Greece and worldwide, don't be sad or mad if i didn't mention everybody but we always was trying to do our best, right? so a great great Cheers to all the bands that made a Serious Work and wants to keep carrying the flaming torch of HEAVY METAL Ahead.
By Steve the Filthy Dog.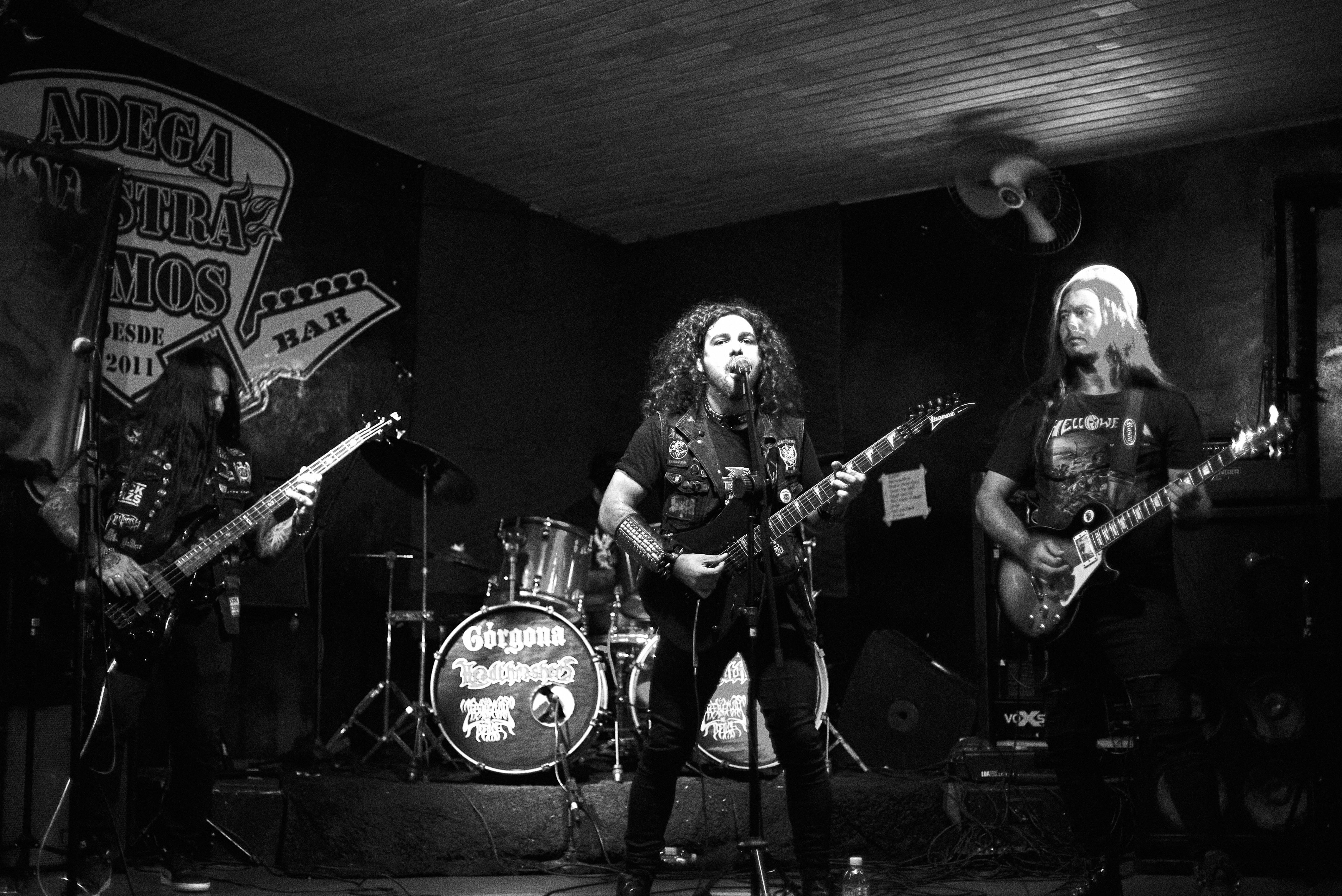 GORGONA CONTACT:
https://www.facebook.com/gorgona.band/
https://www.instagram.com/gorgonaheavymeral/
https://gorgona.bandcamp.com/music