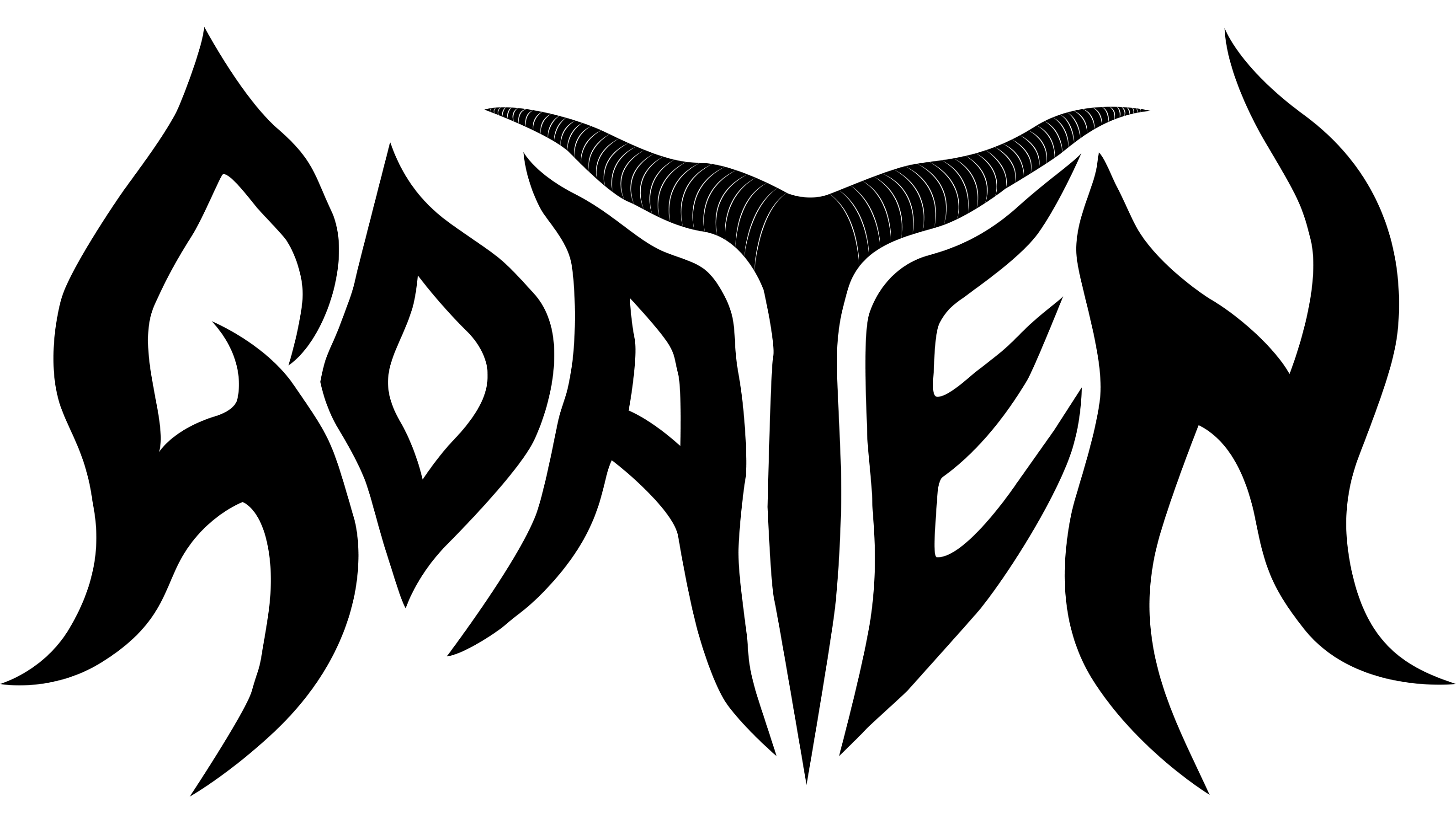 !!!BRAZILIAN HEAVY METAL!!!
Welcome to the FILTHY DOGS OF METAL.
Tell us a few things about GOATEN (Members, Starting Year etc).
We are a Brazilian heavy metal band that was formed in 2018 in Porto Alegre/RS by Francis Lima (bass and vocals), Rafael Drinkwine (drums) and Daniel Limas (guitar). We've known each other for so long and have played together in other bands. One day we talked about joining forces to start a new band, so Goaten was born.

You have recently released your single ''Sacrifice''. What is the feedback from your audience as well as from the press?
People are enjoying the song a lot. They say it's heavy, fun and catchy. That's exactly what we tried to achieve. We're very thankful!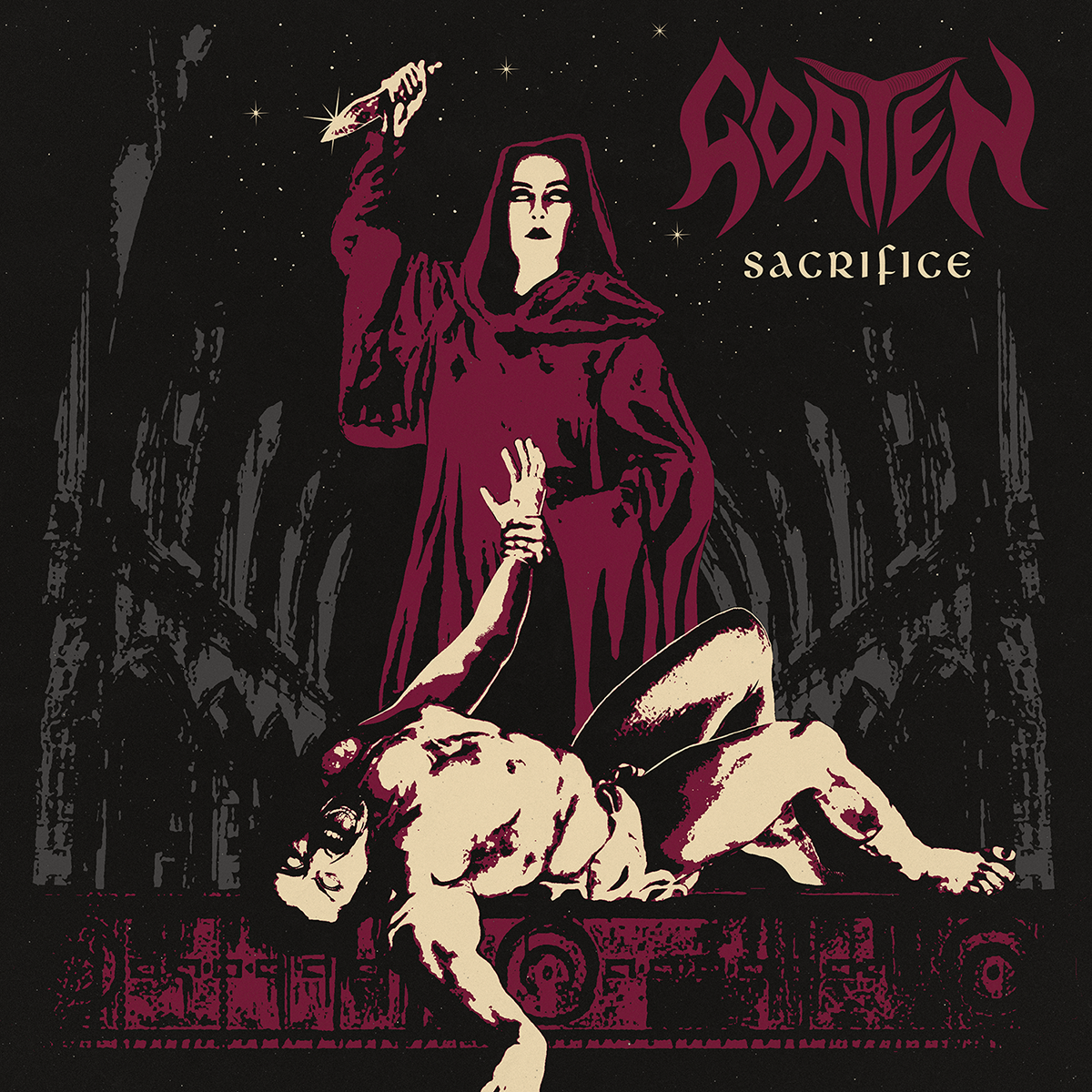 Label or DIY and why?
We do all the recording process ourselves. We have already worked with 2 heavy metal labels called Cianeto Discos and Metal on Metal Records to split costs of pressing and distribute our CDs. The Brazilian metal scene is strong but it's still underground. There's no major labels in the heavy metal scene but there's a lot of public and most of the bands help each other.

Do you prefer Vinyl, Tape, CD or Digital Format and why is that?
It depends on the public. The digital format is important to easily distribute the song to the public and it's cheaper. We would like to release our first album in Vinyl because it would be a big achievement for the band. We like this format and we are collectors too. We're also talking to a Czech label to release our EPs in K7 format.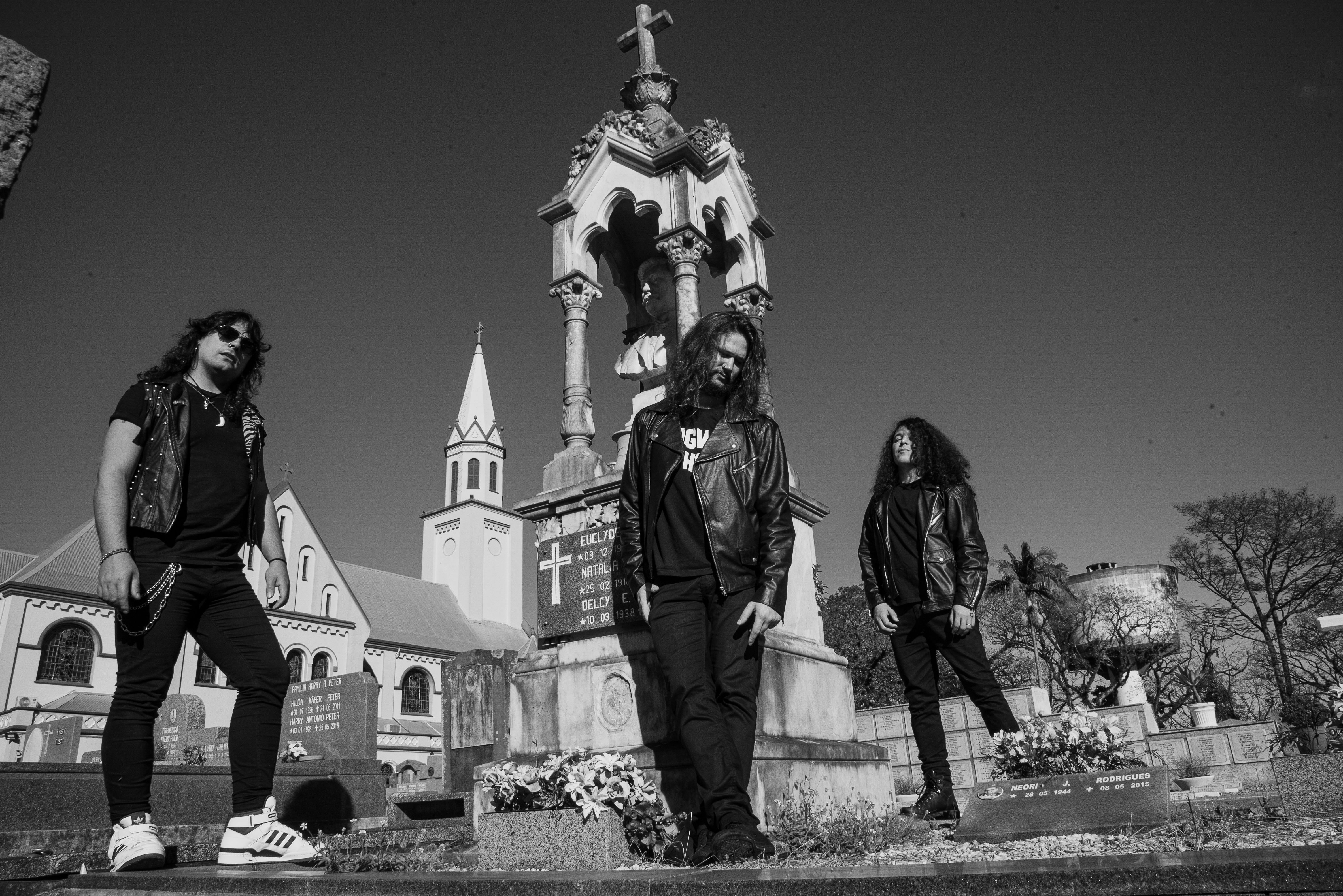 Your music style is Heavy Metal. Which are your main influences (Favourite Artists / Bands etc.)
We love 80s metal, doom metal, thrash, all the classic stuff. We can mention Judas Priest, King Diamond, Sepultura, Candlemass, Accept, Motley Crüe, Malmsteen, In Solitude, Motorhead, Van Halen, Black Sabbath... the list is endless.
Which things, do you think, a Band should sacrifice in order to succeed? Have you ever sacrificed anything in your life for a better future of your Band?
A band must sacrifice any free time to compose and practice. Musicians must dedicate themselves to their craft and make it with confidence, passion and focus. It's very easy because we love what we are doing.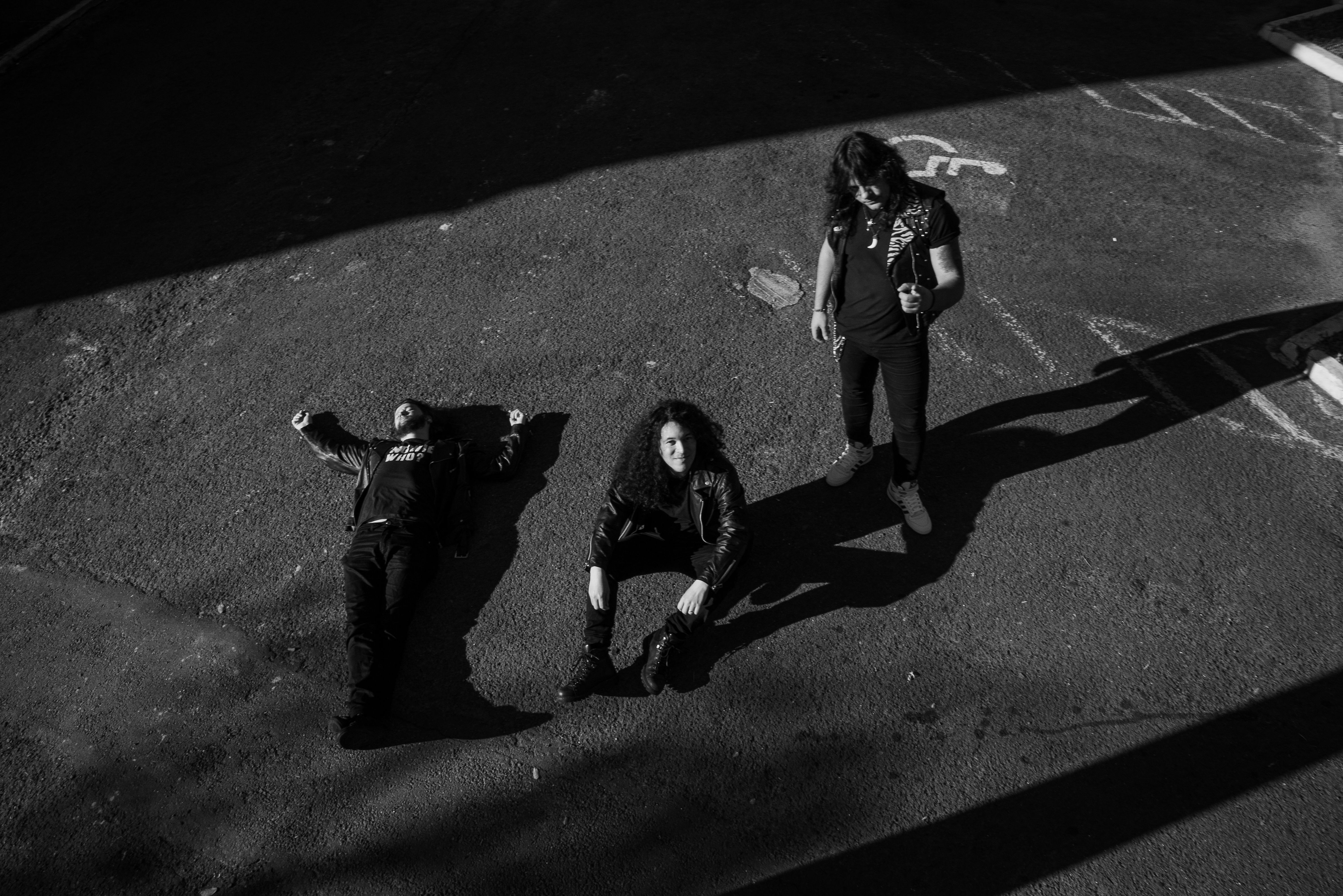 Describe your ideal live show as a performance Band. Have you already experienced that?
We are looking forward to playing in big festivals. We've toured in the south of Brazil and have played in many pubs. It was amazing. But one of our big achievements would be playing in heavy metal festivals opening for our influences. I think it's an ideal show because you can play your songs to a big audience and meet your idols. Can you imagine how amazing it could be?
Which attributes, do you think, that a new Heavy Metal Band should have in order to gain identity and be unique?
I think you should listen to different styles of metal and compose what you would like to listen to. I think it's a way to put your identity in music. Inspiration can also come from different arts such as books, movies and paintings. For example, some of our songs are inspired by H.P. Lovecraft stories and 80s horror movies.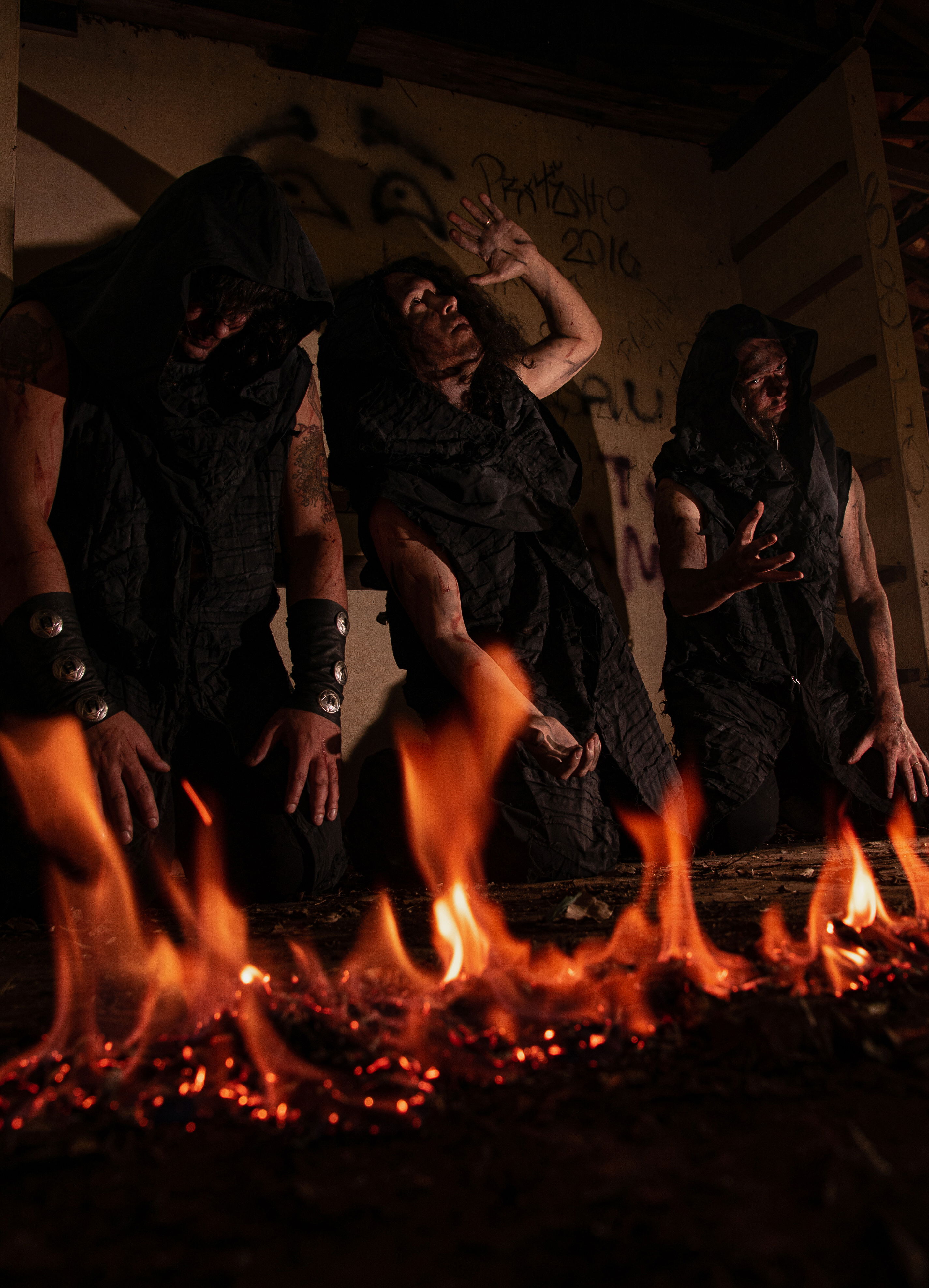 Do you believe that Digital Platforms help the new Heavy Metal Bands? Which, do you think, is the ideal way for a Band to promote its work?
These days, social media is important to spread our work and it's associated with digital platforms. You can share your content from digital platforms to social networks very quickly. It's an amazing tool for new bands. But it's only a start. The bands have to play live, press CDs and stay together with the public after gigs. We love the conversation after shows. The guys are amazing.

Tell us a few things about the New Underground Metal Scene in the Brazil (Bands, Fanzines, Webzines, Metal Clubs etc.)
People in Brazil are intense, warm, extremely sociable and it translates in an enthusiastic metal community. The best thing we can say about the Brazilian scene is that it is full of excitement and loyalty.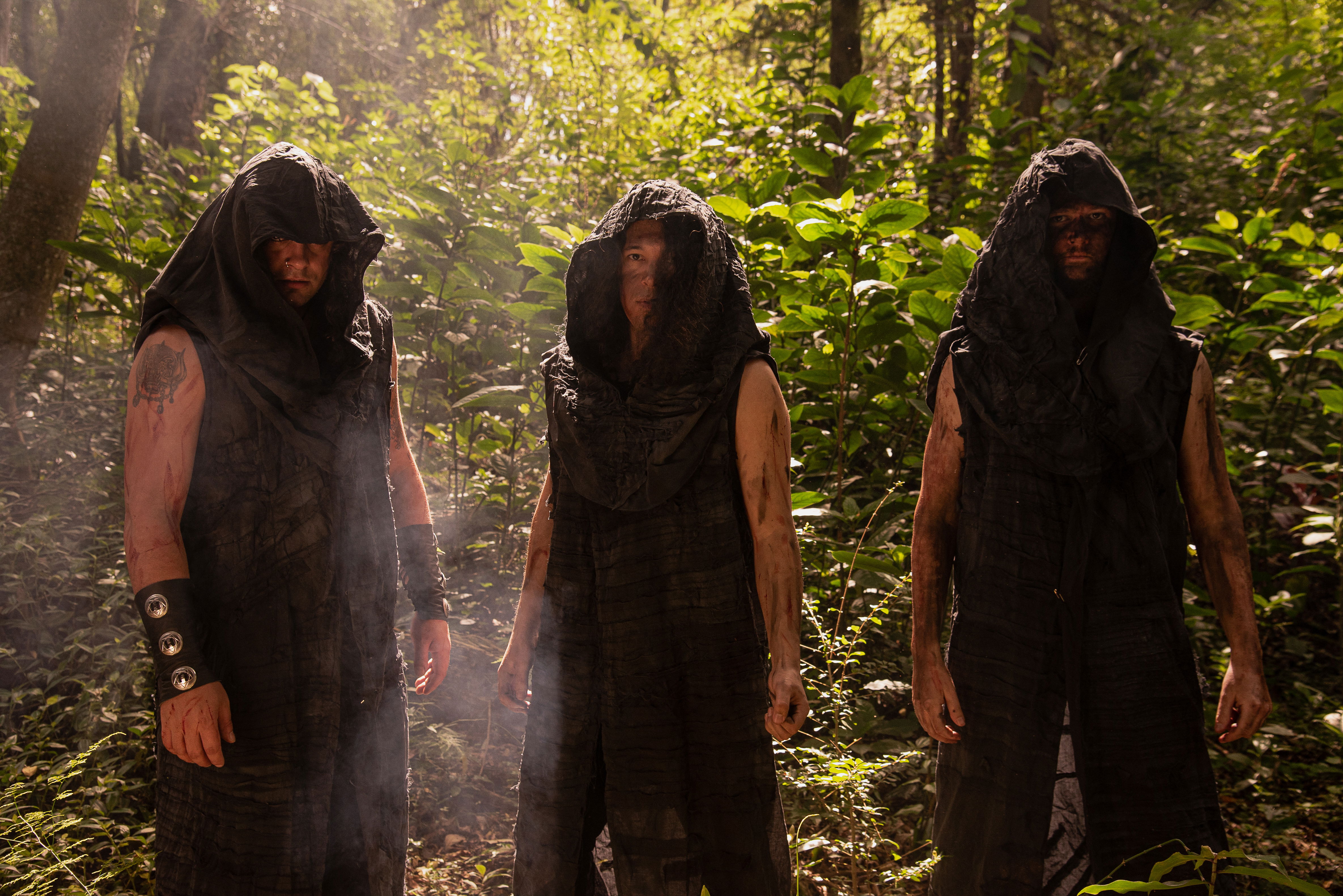 Do you know anything about the Hellenic Metal Scene?
We know Rotting Christ, Septicflesh and Firewind. We like them a lot. We would like to know more about bands of the Hellenic metal scene and watch them live.
What are your future plans?
We are in the final mixing session of our second EP called "Crimson Moonlight". This is the first time we publish its name. The release date is October 20. We are also working on new songs for our debut album to be released in 2022. We have some gigs scheduled in Argentina next year. We are also talking to some promoters of Bulgaria and Romania to play there soon. We hope the pandemic finishes soon to achieve this and people live their lives again.
Thank you very much for your time & Keep up the good work! The closure is yours.
Thank you very much! It's a pleasure talking to you guys! It's the first time we talk to the Greek public and we appreciate it! We'd like to invite everyone to listen to our music and follow us on our social media. There are some videos on our Youtube channel too. You can contact us anytime in goatenband@gmail.com. See you soon in gigs in Greece!
By Steve the Filthy Dog.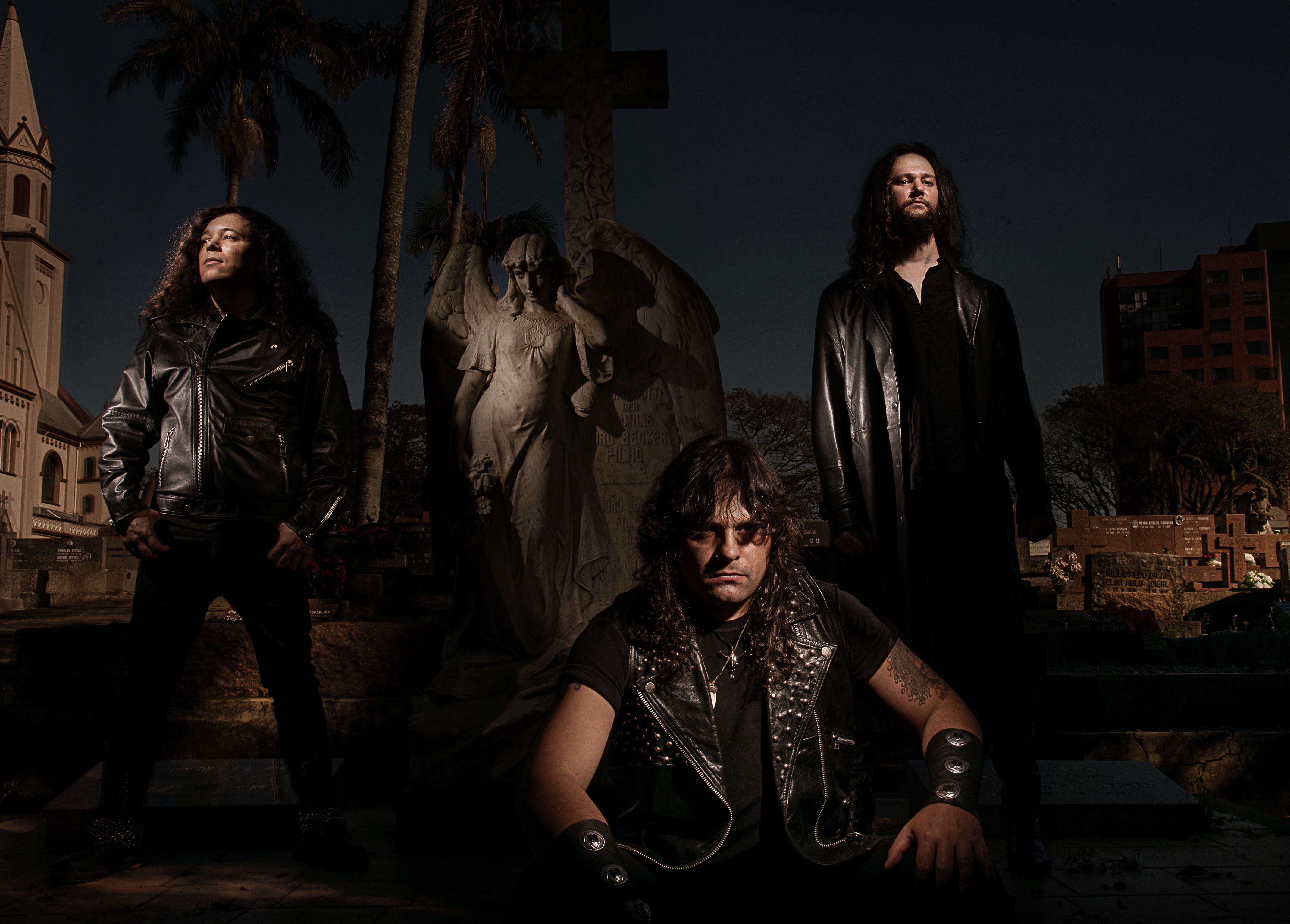 GOATEN CONTACT:
https://www.facebook.com/goatenband/
https://www.instagram.com/goatenband/
https://www.deezer.com/en/artist/57603052
https://open.spotify.com/artist/4XySqoSNwnMU4BcCPollT9