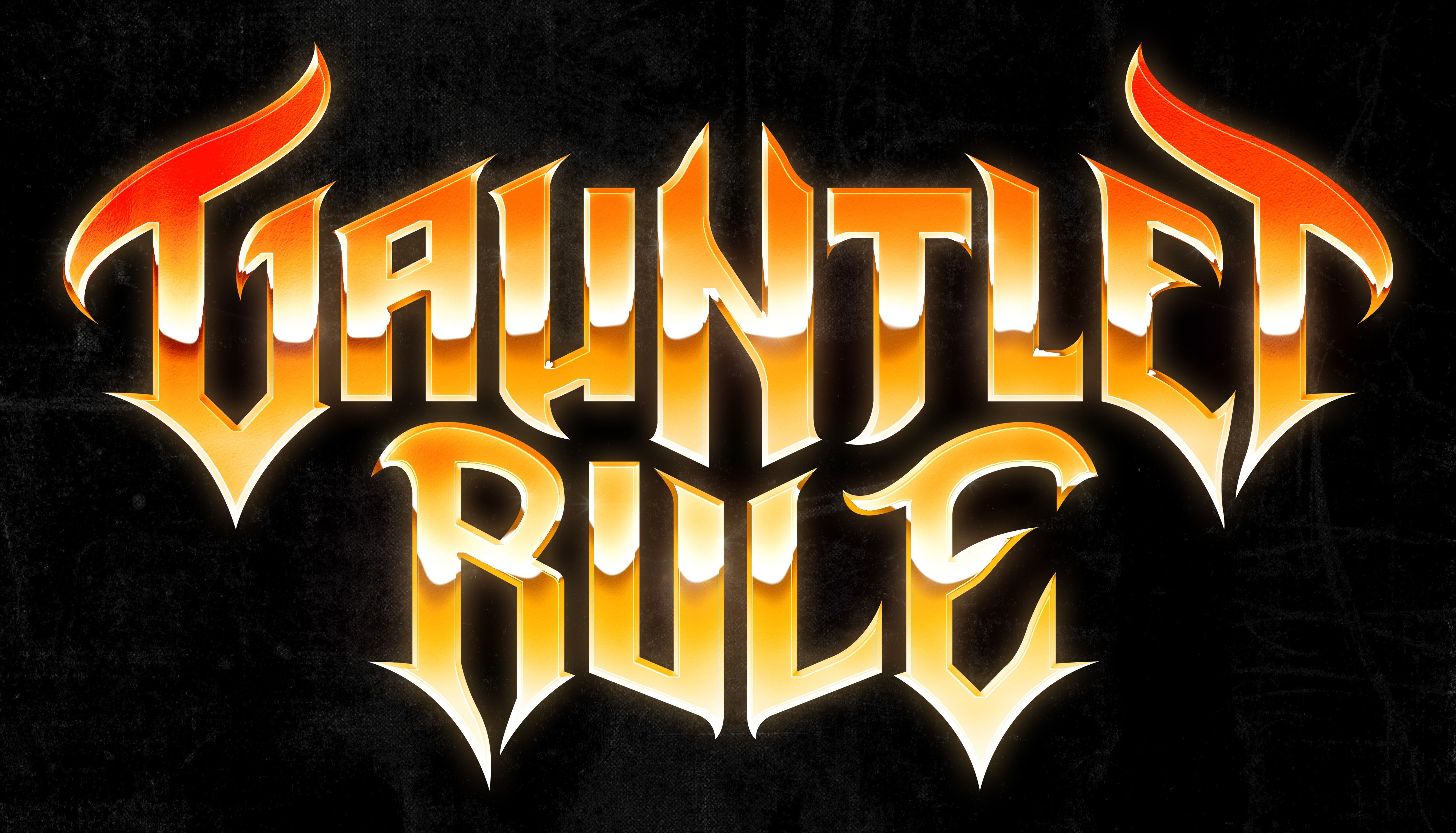 !!!SWEDISH HEAVY METAL!!!
We had a conversation with Peter Svensson (Bass). Enjoy!
Welcome to the FILTHY DOGS OF METAL Webzine.
Tell us a few things about GAUNTLET RULE (Members, Starting Year etc).
The band was started in 2019 by Rogga Johansson (guitars) and me, (Peter Svensson, bass). We wanted to write some classic "timeless" heavy metal tracks. We searched for a while and tried out different vocalists, but when we finally got in touch with Teddy Möller it was a perfect fit for the band. We then got some friends to help out as guest musicians; Kjetil Lynghaug on lead guitar and Lars Demoké on drums.
You are going to release your new album ''The Plague Court''. Tell us a few things about this project.
It has been a very interesting and exciting journey. From our first exchange of song ideas to putting the complete album together. It was a fun challenge for Rogga as well, who has basically only written and played Death Metal all his life! But having his talent for power and melody, the riffs turned out perfect. We didn't want to copy any particular band or era, but just write heavy metal music that we really love to hear. It took almost a year to complete the recording and I'm very happy that we took the time to perfect everything, but in that sense we were also very careful not to "perfect" it too much, too many albums today are so polished and clean that it takes away the feeling of being created by humans. The album has some "surprises" and "mistakes" that we left just to keep it more alive.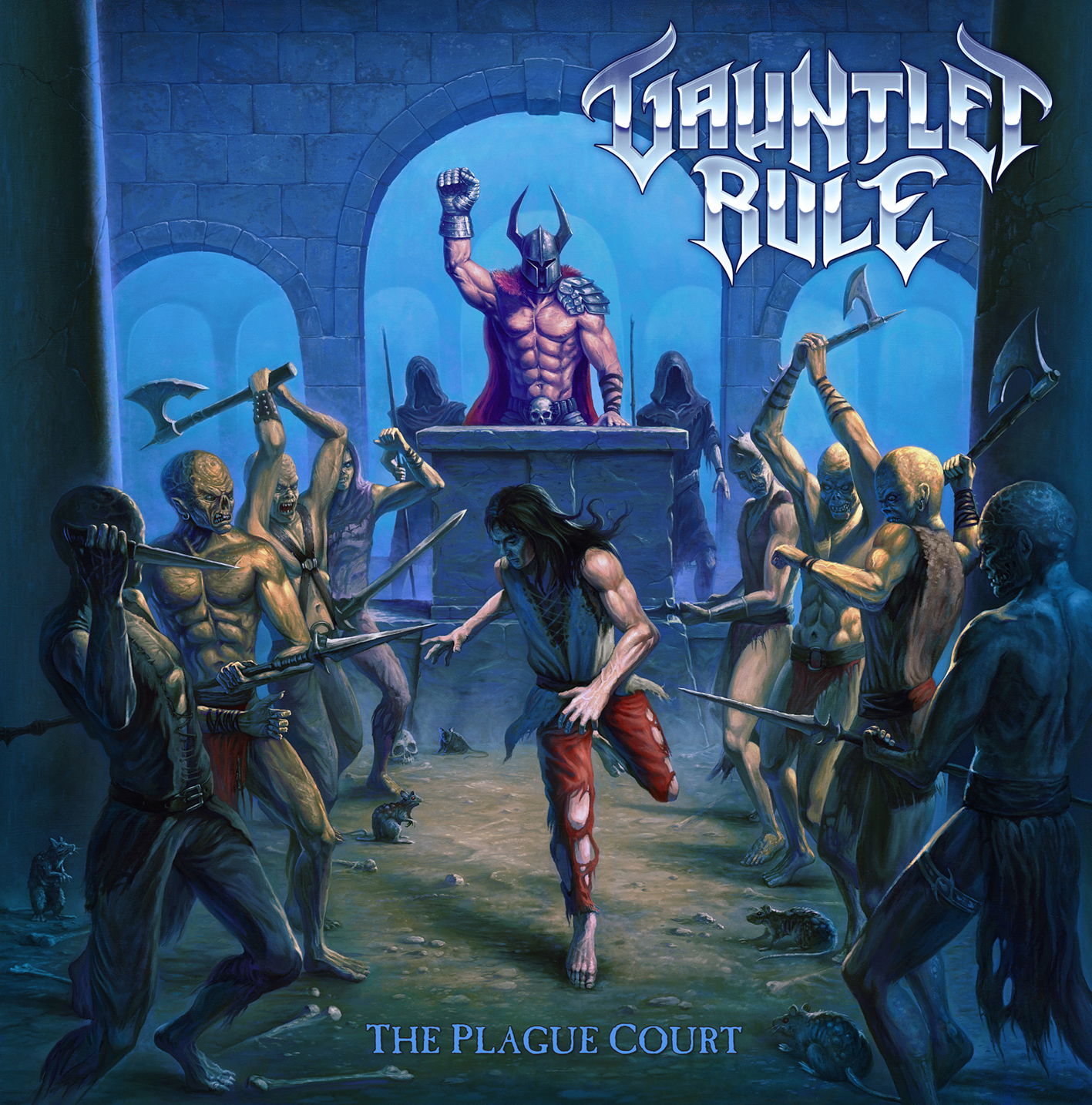 Label or DIY and why?
It will be released on From the Vaults, a Danish label. The main reason for this is to get the promotion of label so that as many people as possible can hear it.
Do you prefer Vinyl, Tape, CD or Digital Format and why is that?
I prefer CDs and vinyl. CDs because it is more practical to listen in the car etc, and vinyl for the complete feeling a proper album. I still collect tapes but listen to them rarely.
Your music style is Heavy Metal. Which are your main influences (Favourite Artists / Bands etc.)
Well, I could list 100 names that have influenced me over the years, but to keep it simple I would say most of the big acts, like Maiden, Priest, Manowar, Anvil, Running Wild, King Diamond, Crimson Glory, Dio, Accept, Virgin Steele… I think you get the idea.
Which things, do you think, a Band should sacrifice in order to succeed? Have you ever sacrificed anything in your life for a better future of your Band?
Life is all about prioritizing. You can't do and succeed with everything. Some people sit at home feeling sorry for themselves instead of working for their music, that's one kind of prioritizing. Others give up everything to make the dream come true. I would say, I'm somewhere in the middle, I have given up work promotions and relationships, just to keep making music but I'm not broke or living in the street just because I didn't make it in music. Some things I would have done differently in hindsight, but I don't regret anything really either. My focus has almost always been to do what I want, not what somebody else wants.
Describe your ideal live show as a performance Band. Have you already experienced that?
No, so far, we have not been able to play live due to the pandemic.
Which attributes, do you think, that a new Heavy Metal Band should have in order to gain identity and be unique?
Avoiding copying what already exists. Being influenced is one thing but stealing riffs/arrangements and an image of an existing band is just senseless to me. I try to incorporate everything I listen to into all my bands, but of course in different amounts. From 70ies glam and prog to thrash and doom metal.
Do you believe that Digital Platforms help the new Heavy Metal Bands? Which, do you think, is the ideal way for a Band to promote its work?
Yes, of course they help to reach out. But getting through the noise of all other bands that exist is almost impossible. The ideal way to promote music is by playing live.
Tell us a few things about the New Underground Metal Scene in Sweden (Bands, Fanzines, Webzines, Metal Clubs etc.)
Sweden is richer in bands than in clubs and festivals. I enjoy the Metal Fest Sweden and Muskelrock festivals. And then the Abyss pub in Gothenburg is great!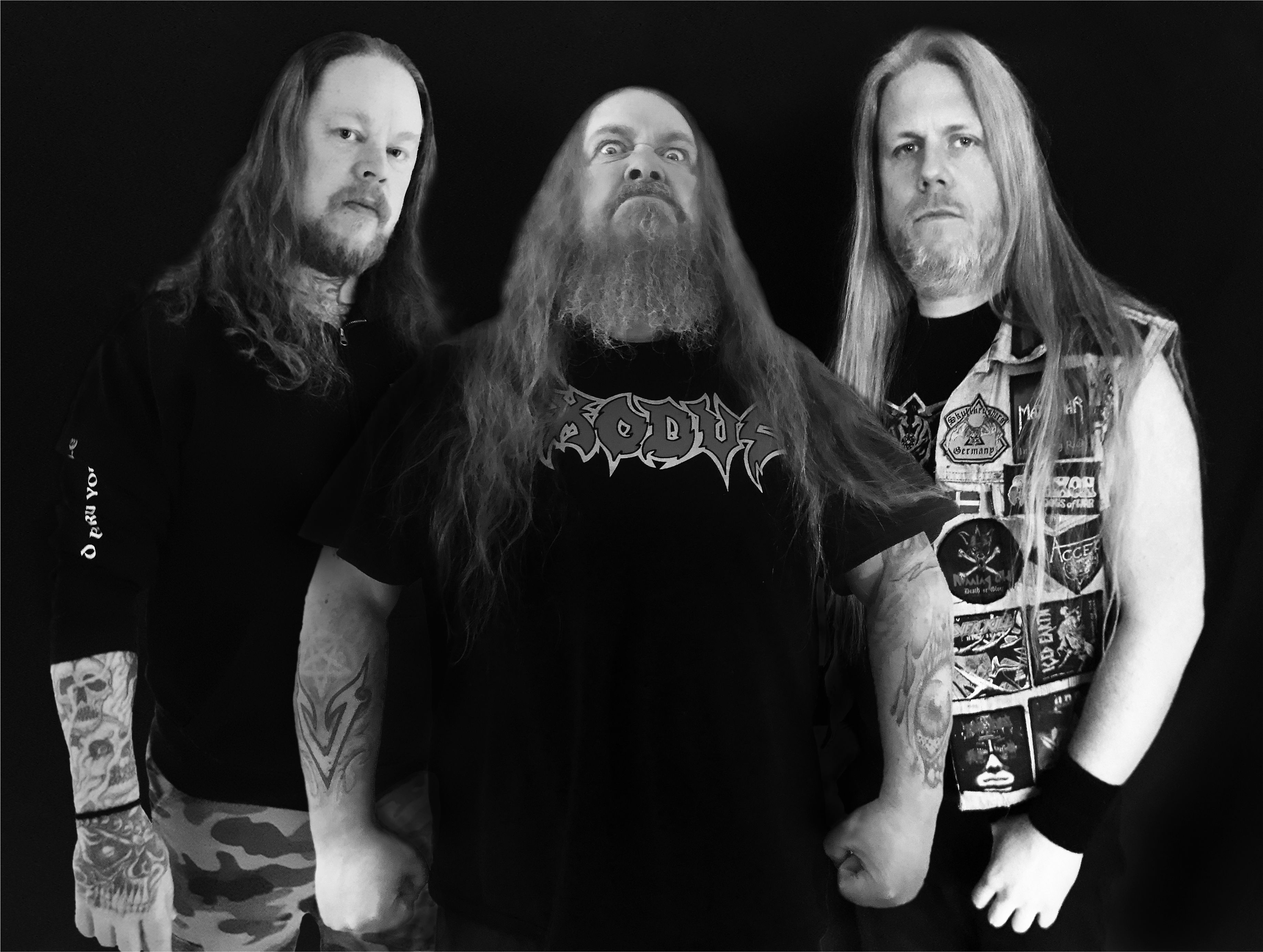 Do you know anything about the Hellenic Metal Scene?
Yes, I have been to the Up the Hammers festival a couple of times, which is a great celebration of metal. Also, there are some really good Greek bands like Wrathblade, Doomocracy and Reflection.
What are your future plans?
Our hope now is that we can play live soon, to promote the album. Also, we have just begun working on material for a second album.
Thank you very much for your time & Keep up the good work! The closure is yours.
Thank you for this opportunity to spread the word of Gauntlet Rule. I hope everyone who is into classic metal, checks out Gauntlet Rule! The album is a compilation of everything that makes metal great, in my humble opinion. See you in the front row!
By Steve the Filthy Dog.
GAUNTLET RULE CONTACT:
https://www.facebook.com/GauntletRule/
https://open.spotify.com/artist/3M4Br282SrVbpy6QLHiv9s?si=2ur3taKPTbqfNvV37nuTRA&utm_source=copy-link&nd=1
https://www.deezer.com/en/artist/134326752?deferredFl=1
https://targetgroup.bandcamp.com/album/the-plague-court