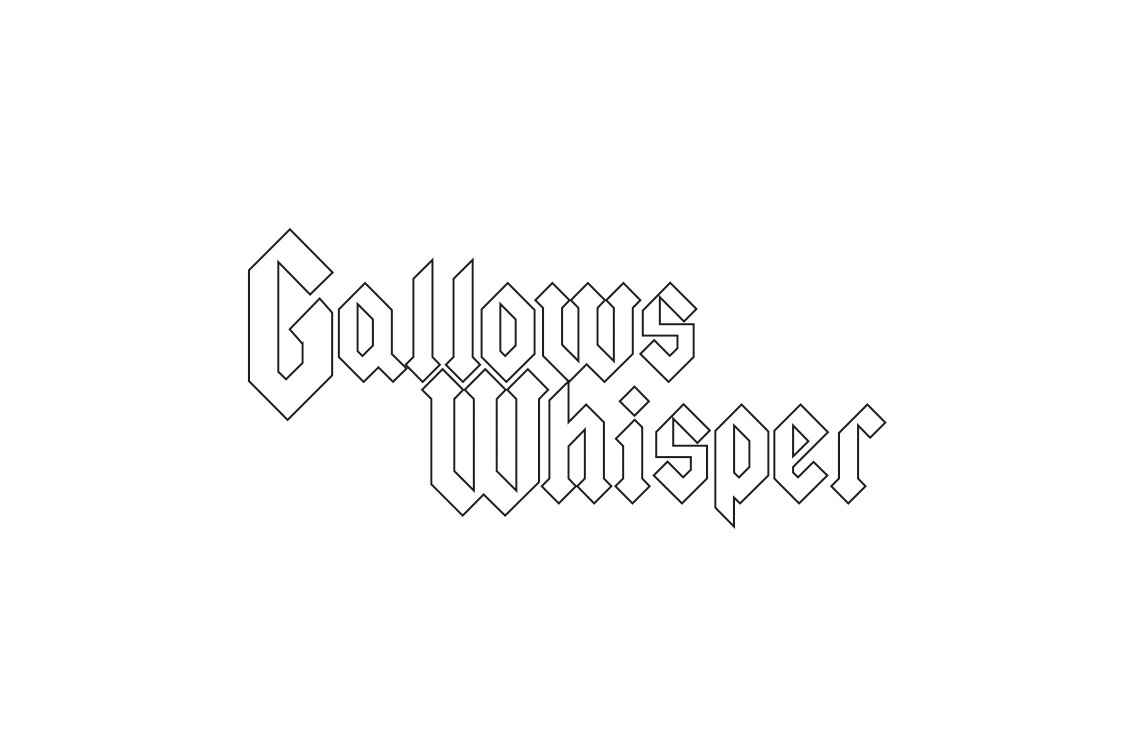 !!!GERMAN HEAVY/DOOM METAL!!!
We had a conversation with Sirius Datura. Enjoy!
Welcome to the FILTHY DOGS OF METAL Webzine.
Tell us a few things about GALLOWS WHISPER (Members, Starting Year etc).
So far GALLOWS WHISPER is me, Sirius Datura on all Instruments and Vocals. I started the Project in 2017. I am in my forties with all the common responsibilities a person of that age can have. Whenever i have time left i enjoy creating music.
You have recently released your demo ''There is no Law''. What is the Feedback from your audience as well as from the Press?
The majority of the small audience i reached so far likes the demo. So far there are 2 reviews in the Media. They are both quite positive plus the Demo has been mentioned by a number of Websites, Forums etc. The demo is featured in the NWOTHM Full Albums Channel on Youtube which is the medium that has reached the most people so far.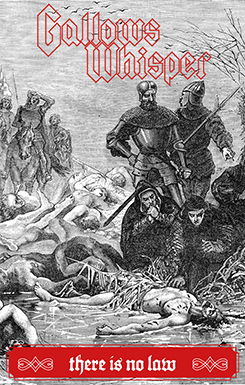 Label or DIY and why?
I will release the demo as Tape in a DIY-Manner soon, because that makes the most sense to me at the moment. If a label would be interested in releasing future recordings in whatever way i will think about it. I will definitely not let myself be put under any type of pressure or manipulation. I do this for fun exactly the way i want to do it.
Do you prefer Vinyl, Tape, CD or Digital Format and why is that?
I am a music addict. I spent as much time listening to music as possible. That΄s why i listen to a lot of music in Digital Format. On my MP3-Player during my lunch break for example or Streaming from a SD-Card when driving in my car. I buy my favorite releases on Vinyl and if not available on Vinyl, on Tape; as long as there is money left for it. I don`t have many opportunities to listen to analog music because of the rest of my family in the house. But whenever i can put a record on, i practice that like a true ritual.
Your music style is Heavy/Doom Metal. Which are your main influences (Favourite Artists / Bands etc.)
As a fan i listen to most styles of metal and rock. I got favourite artists in all the subgenres i like, too many to list haha. The Devil`s Blood are my all-time favourite Band ever since i discovered their demo on Myspace in 2008. When i comes to the project GALLOWS WHISPER i couldn`t really name any direct influences to be honest.I simply arrange the best riffs that come to my mind. I am always suprised with the stuff i came up with and can`t explain how it happened. The hardest part for me is actually to practice the riffs until i can really play them properly. The Songs on the Demo sound like SAINT VITUS, PENTAGRAM etc. quite a lot to me. That doesn`t mean that all future songs will sound like that.
Which things, do you think, a Band should sacrifice in order to succeed? Have you ever sacrificed anything in your life for a better future of your Band?
I don΄t have a real opinion what Bands should do in common in order to be successful. Also I don`t really care that much about the success the project GALLOWS WHISPER will achieve. I invest a certain amount of time and money in this, but i wouldn`t call that a sacrifice because i only do it to the extent i decide to do.
Describe your ideal live show as a performance Band. Have you already experienced that?
So far this is a one-man-project. If i ever find people for a full Line-Up and have enough time to rehearse the set properly i would like to play live shows. Future will show.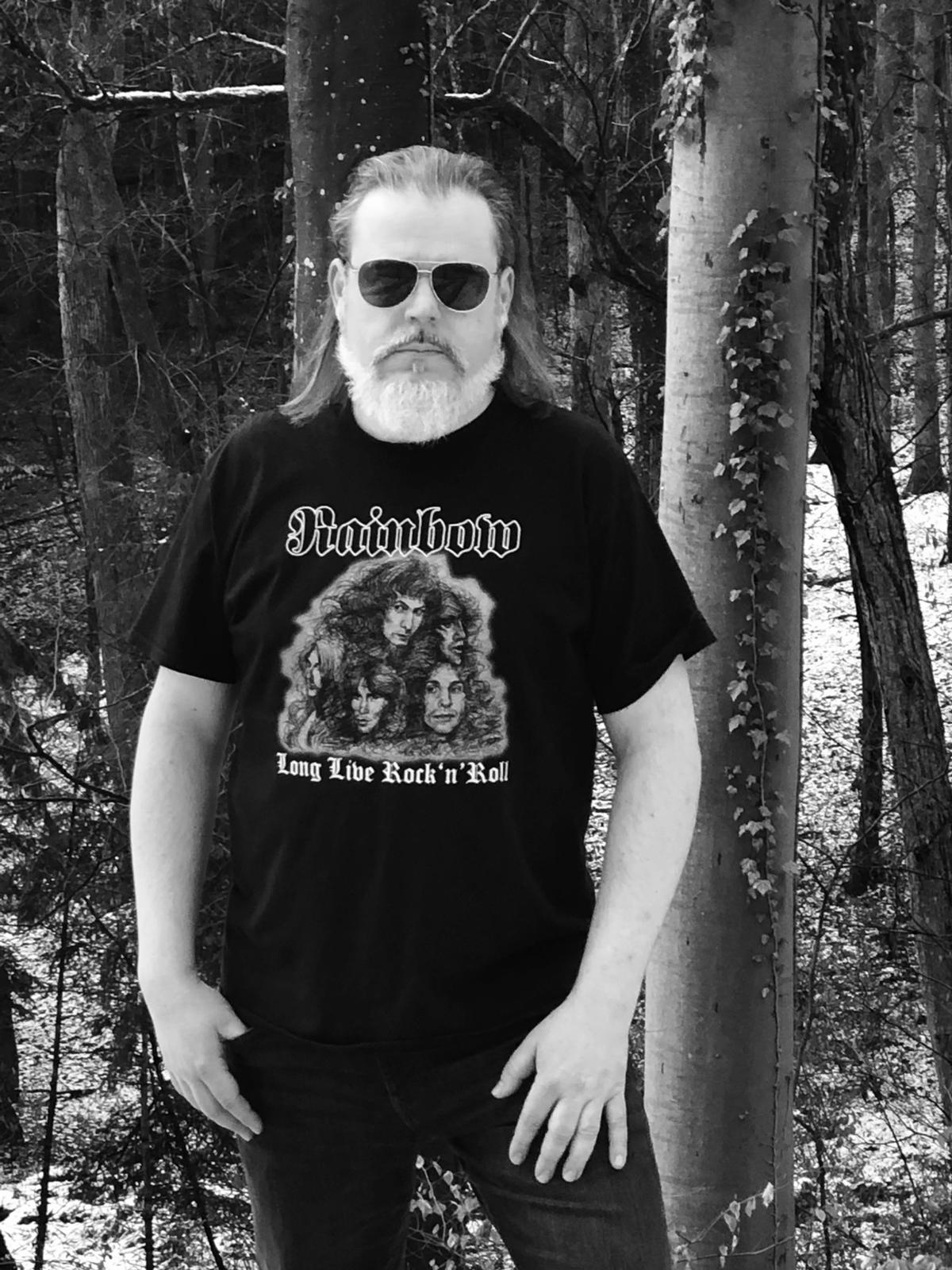 Which attributes, do you think, that a new Heavy Metal Band should have in order to gain identity and be unique?
I think that if a new band has a special identity and uniqueness naturally that is definitely a bonus. But if a band forces that, most probably they are gonna suck haha. If a band sounds cool although their influences are obvious i don`t really mind.
Do you believe that Bandcamp and other Digital Platforms help the new Heavy Metal Bands? Which, do you think, is the ideal way for a Band to promote its work?
I think Bandcamp is really cool for Newcomers and treats them pretty fair. Youtube is essential because it is so dominant. All the other Platforms only make sense for established acts that really want to use every possible channel to reach people. For an underground project like GALLOWS WHISPER Spotify for example is completely senseless i think.
Tell us a few things about the New Underground Metal Scene in Germany (Bands, Fanzines, Webzines, Metal Clubs etc.)
Before the whole Corona-Mess the whole scene was a paradise for fans i think. There is definitely a oversupply of all the things you mentioned but as a fan you can pick the hot stuff and leave out all the bullshit. As a band/project the oversupply makes it hard to gain peoples` attention of course. But that`s something you have to put up with.
Do you know anything about the Hellenic Metal Scene?
The first contact with the Hellenic Metal Scene was when I received the demos from ROTTING CHRIST in the early Nineties due to my activities as a Fanzine Editor back then. I listen to the "patriarchs of evil" album by VARATHRON and the "morbid blood" album by RAVENCULT regurlaly these days. On the rather traditional part of the scene i really like the EP by BLACK SWORD THUNDER ATTACK. Aside of that NO REMORSE Records has/had great bands like ETERNAL CHAMPION and SABIRE in their rooster. I am actually waiting for a package with 2 copies of the recent re-press of the "Gates Ajar" Ep which is on it`s way from Greece to Germany right now. Then again the UP THE HAMMERS Festival seems to be worth a trip once the world works normal again and i won the lottery haha.
What are your future plans?
I am working on 4, maybe 5 new songs recently. If everything works as planned i hope to record them during 2021 although the Lockdown in Germany slows down my possibilities to create and practice music in my house.
Thank you very much for your time & Keep up the good work! The closure is yours.
Thanks a lot for the opportunity. This is the first interview for GALLOWS WHISPER ever. I really appreciate it. Anybody liking the music check my Bandpage on Facebook for Updates. I hope to finish the Tapes during February. They are gonna be available via Bandcamp. I will dub them myself on a brandnew double-tapedeck which i will receive soon. I will use quality cassettes which will have stickers with print on them and a printed cover. Grab one !!!
By Steve the Filthy Dog.
GALLOWS WHISPER CONTACT:
https://gallowswhisper.bandcamp.com/
https://www.facebook.com/Gallows-Whisper-105137217990294