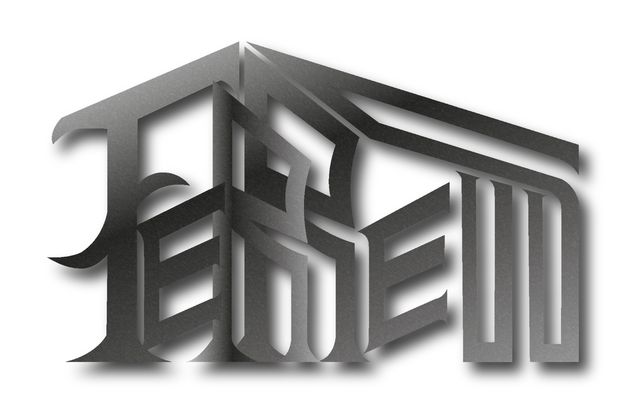 !!!BRAZILIAN HEAVY METAL!!!
Welcome to the FILTHY DOGS OF METAL Webzine.
Tell us a few things about FERREUS (Members, Starting Year etc).
HAIL TO THE FILTHY DOGS OF METAL! We're honored for the contact! So, we started writing songs and rehearsing in 2019, released an EP with 3 songs in late 2020 and a single in 2021, both independent digital stuff, in which Lucas Shred did the guitars, vocals and basses, Fábio Fernandes did the drums. Live gigs was delayed by the pandemic time, but the full line-up will be announced soon. Now, we're working on the songs for our next release, something bigger, louder and heavier!

You have recently released your single ''Acheron''. What is the feedback from your audience as well as from the press?
The feedback was amazing! It got far beyond our expectations, we saw our song in several blogs, websites, playlists, etc, and only good comments, from both listeners and reviewers. It pushes our willpower and encourages us to put more material out.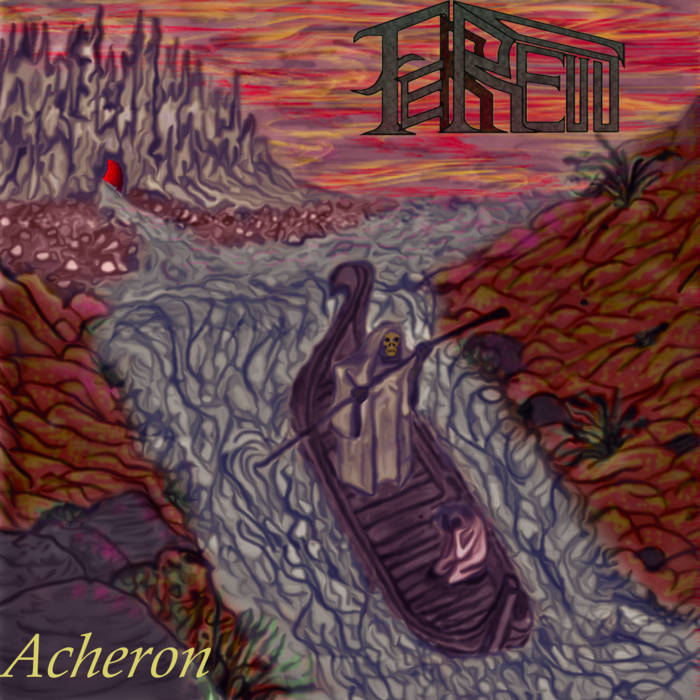 Label or DIY and why?
We did everything in our releases, so DIY is really a thing here, especially for short length digital material. But, for a full-length album, we see the partnership with a label as a very important step for any project, to press a CD and distribute it.

Do you prefer Vinyl, Tape, CD or Digital Format and why is that?
We love vinyl the most because its sound is unique, it carries a nostalgic feeling and the cover art looks better to see every little detail. CD is an amazing format too, we'll definitely press our first full-length in that way, so some label must to be involved. It will demand a lot of work too, but it will worth the wait. Digital format is great for independent artists and bands, way easier and faster to put out your material, especially for short length releases, which can easily reach many people in social media and streaming platforms.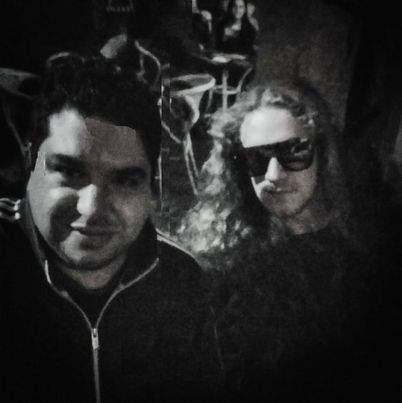 Your music style is Heavy Metal. Which are your main influences (Favourite Artists / Bands etc.)
We listen to many different styles, that surely influenced our way to make our own music, like a mix of everything we like, so we can name Black Sabbath, Rainbow, Dio, Megadeth, ManOwar, Virgin Steele, Savatage, Queensrychë, Vicious Rumors, Pretty Maids, Angra, Sepultura, Immortal and many others. The singers that most influenced Lucas' style are David Defeis, Eric Adams, David Coverdale and Edu Falaschi; and the guitarists Jari Maenpaa, Eddie Van Halen, Kiko Loureiro, Jason Becker and Yngwie Malmsteen. Fábio can name Igor Cavalera as their main drumming influence, followed by Aquiles Priester, Ricardo Confessori, Dave Lombardo, Gene Hoglan, Ian Paice and Cozy Powell.

Which things, do you think, a Band should sacrifice in order to succeed? Have you ever sacrificed anything in your life for a better future of your Band?
Ego, time, routine are things that you must to be ready to hand over when you are in a band, to make it happen. To keep it going to anywhere, all kind of prejudices must to be forgotten, to keep a good relationship with bandmates, selling merch, building bridges and partnerships. It totally excludes a bunch of vile attitudes like being sold by any favor, paying to play, forming cliques, boycotting local bands, filling the setlist of covers because the house only pays for cover bands, faking fan clubs, buying followers and comments, etc. These are things that you never gonna see us doing, cause we love and defend the real deal, and maybe that's one of the most difficult efforts to do for a band, holding on a true and honest proposal for the sounding, the attitude, the look, the lyrics, the speech; we believe that this is what brings true fans with a true feeling. But, there are some specific times that come up to mind, specially when it involves money, the main sacrifice for new bands, unfortunately it's common to be at a loss, like Fábio can remember a 1400Km trip with a past band, they had no money to return home, so they decided to sell their instruments in order to buy tickets. At the end, they got a loan and didn't had to sell their axes.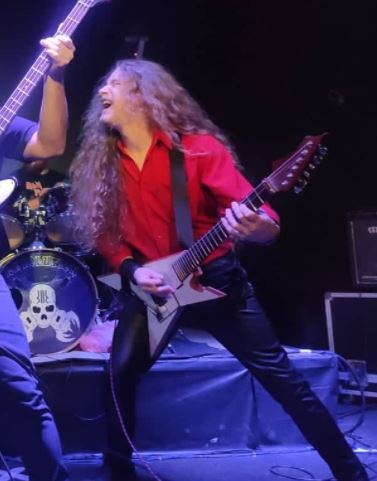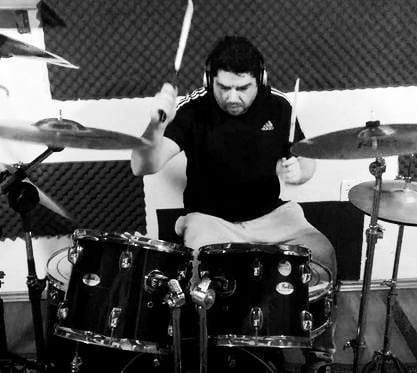 Describe your ideal live show as a performance Band. Have you already experienced that?
Lucas: The "Brothers Of Metal 2020" gig with Wild Witch, Metalliance, Arsenal and Maldito, at the Hangar - A Casa do Ócio's stage was a perfect gig to me. The house was full of friends and true heavy metal fans, and we played our best performance, with a very good sounding and an excited audience.

Which attributes, do you think, that a new Heavy Metal Band should have in order to gain identity and be unique?
Playing from the heart, caring about not copying, avoiding plagiarisms or imitating well known bands' styles are nice steps for an original sound. Prejudices with new artists or pretending to be something to fit in some label don't help.

Do you believe that Digital Platforms help the new Heavy Metal Bands? Which, do you think, is the ideal way for a Band to promote its work?
For sure! We got viewed and listened, timely for the audience during the pandemic, and we believe that technology will always change the business, so getting aligned with these new ways of musical markets is useful to reach more people, but still not the only way. Physical releases, merch and live shows still are at the major aim.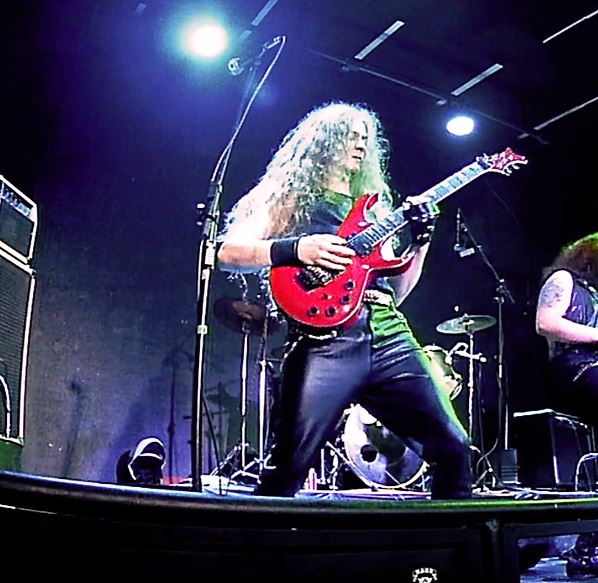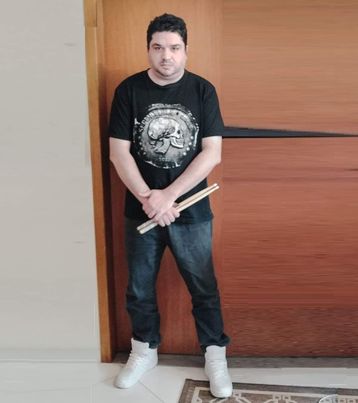 Tell us a few things about the New Underground Metal Scene in Brazil (Bands, Fanzines, Webzines, Metal Clubs etc.)
We can name the brothers of Wild Witch, Hell Gun, Tandra, Exylle, Thou Shall Not and many others, but these are bands from the zone of our city, Curitiba, that released their debut albums in the last years, high quality stuff. From Paranaguá, we must to quote the good friends of High Butcher, who hosted many gigs with bands from here. Another great quote can be made about Hazy Hamlet, which opened the way for epic heavy metal bands, and their former singer, Arttie Migotto, started a label (Arthorium Records) and a recording studio (HeavyTron). There are many blogs, online radios, webzines and channels which help the scene to keep growing, such as Metal Com Batata, MutanteRadio, Portal Whiplash, Underground Brazil, Metal Brazuca, etc. There is a very interesting online show provided by Studio Tenda's YouTube channel, where the bands play a live song and talk a little, it can show a lot of underground brazilian bands.

Do you know anything about the Hellenic Metal Scene?
We know some bands, like Crosswind, Emalaith, Sacred Outcry, Until Rain, Crimson Fire, Wardrum, White Tower, Warrior Path, etc. We listen to some bands and would like to know more about the scene.

What are your future plans?
The next FerReus' steps are finish our first full-length album, announce the full line-up and book some gigs when is safe to goto stage.

Thank you very much for your time & Keep up the good work! The closure is yours.
Thank you, we are honored! We're sure that those efforts unite bands, artists, editors, fanzines and channels, and also make both the Brazilian and Hellenic underground scenes to grow stronger. LONG LIVE TO THE FILTHY DOGS OF METAL!
By Steve the Filthy Dog.
FERREUS CONTACT:
https://www.facebook.com/fer.reus.metal/
https://open.spotify.com/artist/3wBaie9Z7vVB89AjpRdqrt
https://www.deezer.com/en/artist/118752122?autoplay=true