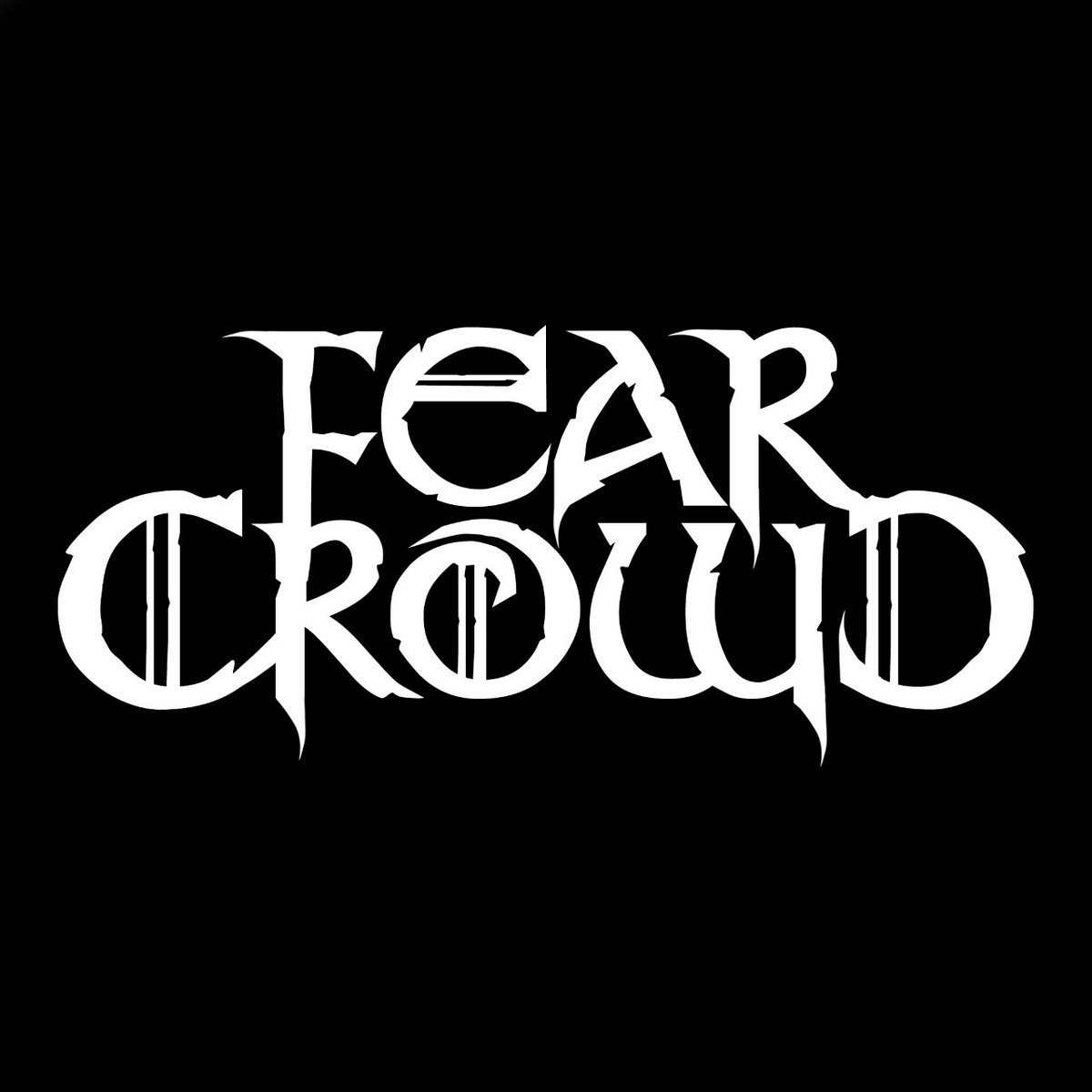 !!!HEAVY METAL FROM SPAIN!!!
Welcome to the FILTHY DOGS OF METAL Webzine.
Tell us a few things about FEAR CROWD (Members, Starting Year etc).
The band started in 2001. Since then both the drummer (Juaro) and the bass player (Gontzal) are still in the band. In 2013 we recorded our first LP, called "Nueva Era", with Leire as singer and Iñaki on guitar. At that time we also had another guitarist, Argoitz, but he left before completing the recording. At that time Kike would enter the band and this formation would record in 2017 their second album Evolución. In 2018 Imanol enters replacing Kike and since then there have been no more changes in the lineup, so we could say that we are in our most stable stage right now.
You have recently released your album ''En llamas''. What is the feedback from your audience as well as from the press?
It's a bit early to say, as we released the album at the end of May. In fact, you are one of the first to contact us after the release, which we appreciate, of course. But what we can say is that we are fully proud of our work because we believe it is the most mature musically so far. Our fans for the moment have received the album very well, they say they love it, so what else can we say?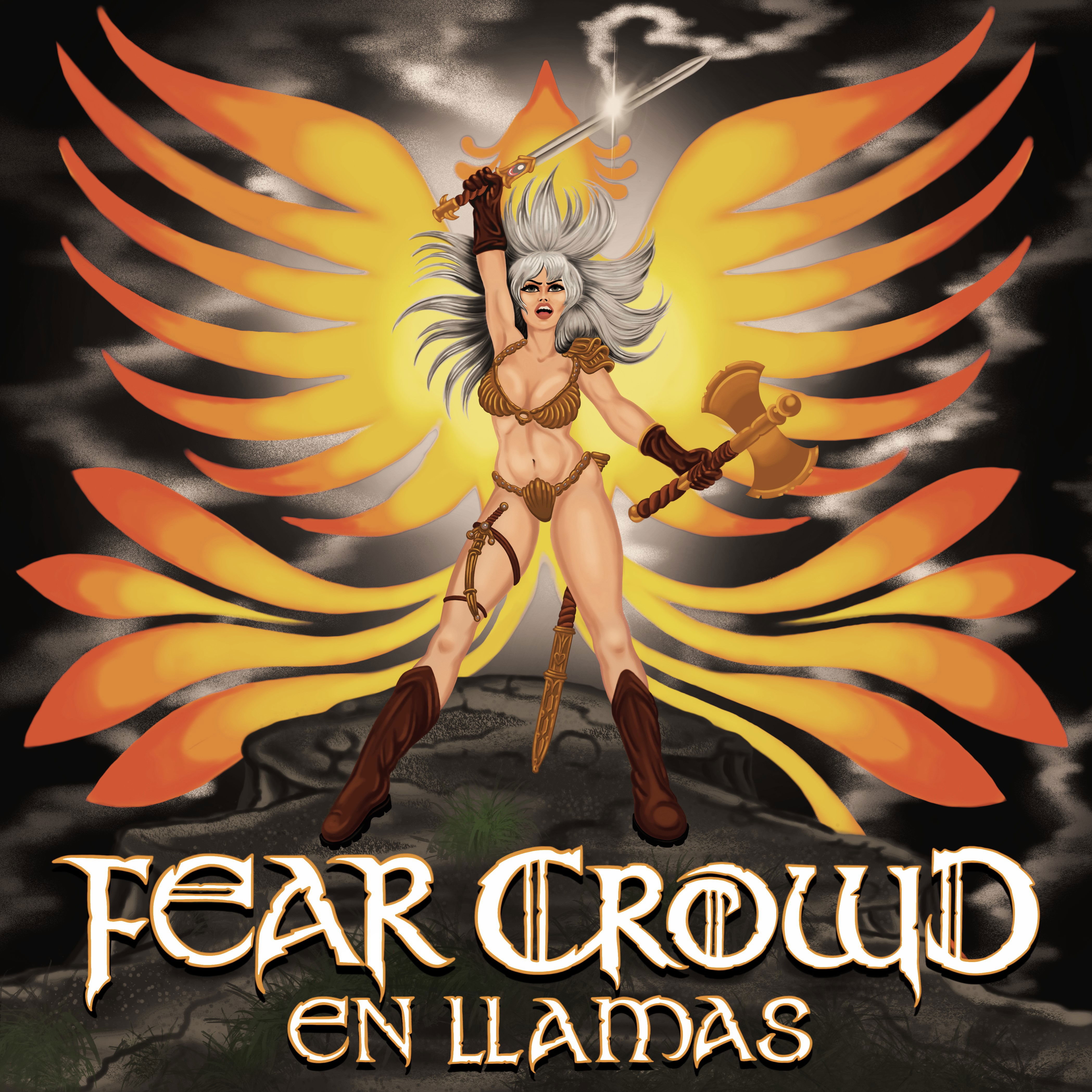 Label or DIY and why?
The record is entirely self-produced. We have had a great professional such as Xanpe (PiLT) who has done a wonderful job to make a perfect record as far as recording is concerned. Our resources are limited and so far we have never been knocked on the door to offer us any stamp. But the way music works today we don't think it's worth it for a band like us.
Do you prefer Vinyl, Tape, CD or Digital Format and why is that?
Vinyl is becoming very fashionable, we believe that tapes are no longer used and CDs are less and less used, because in fact some people don't even have compact disc players anymore. Cars already come with a USB slot. Nowadays it is difficult for someone to buy an album in physical format, although there are still some, especially in our genre. We have released the album in digital format, which nowadays seems to be the best, and only 200 physical copies that are sold mainly when we play live with the rest of the merchandise.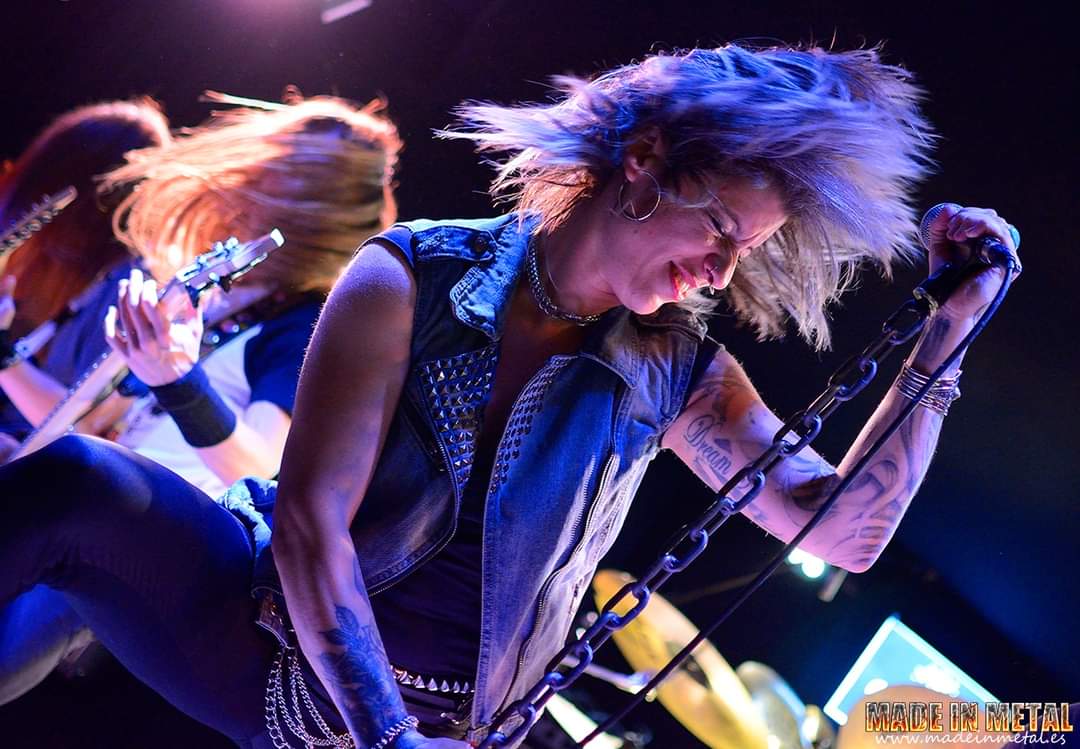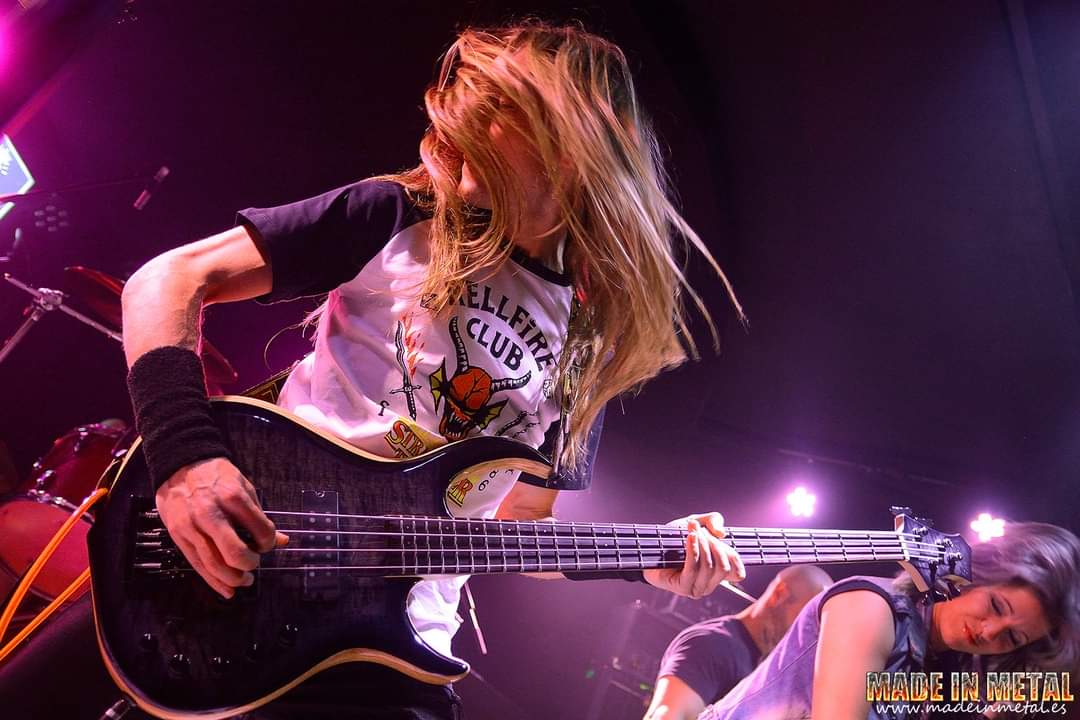 Your music style is heavy metal. Which are your main influences (Favourite Artists / Bands etc.)
We do classic heavy metal, and therefore any band within this genre has a place in our style: Iron Maiden, Judas Priest, Accept.... But the truth is that each of us has different influences.
Which things do you think a band should sacrifice in order to succeed? Have you ever sacrificed anything in your life for a better future for your band?
The first thing to be clear about is that it is very difficult to make a living from music, especially because of the saturation that exists today with so many bands. This is a hobby, but even if it is, we believe that we must always do it at 100% of our possibilities. In our case, some of us have family, others have jobs that are difficult to combine with music. So, sometimes you have to make sacrifices, of course, especially to schedule rehearsal times, to tell the family that one weekend you are going with the band to play. And let's not talk about money. You always have to lose money on certain things like recording a studio album, gasoline, rehearsal space, etc. It's hard, but it's our passion, and we put a lot of effort into it.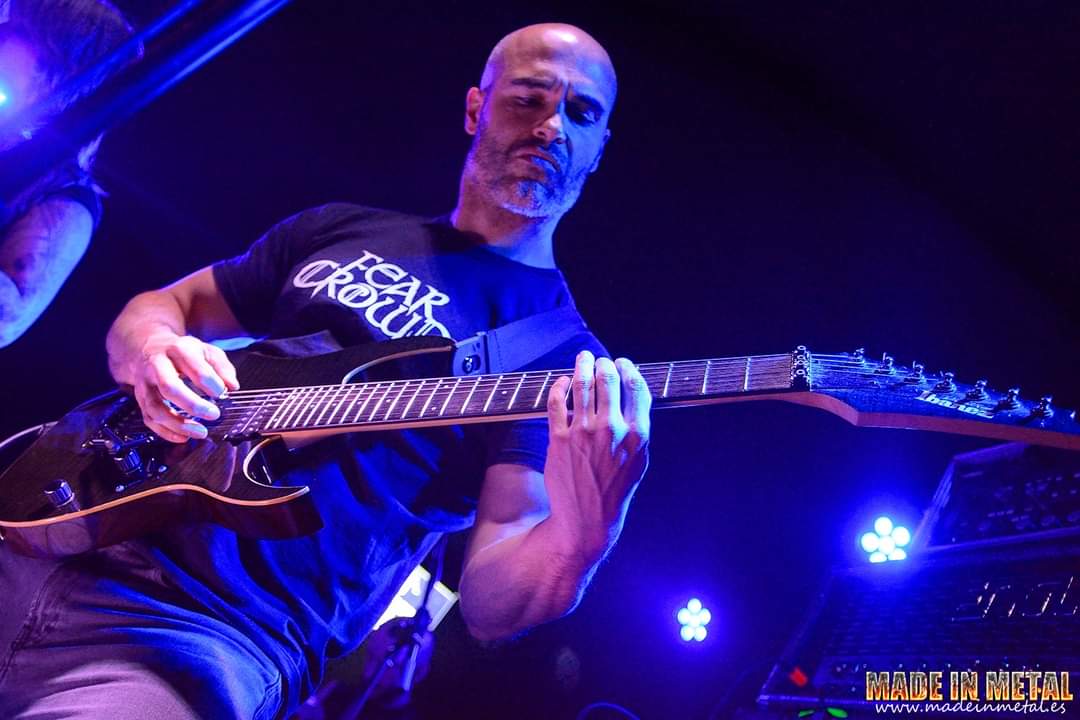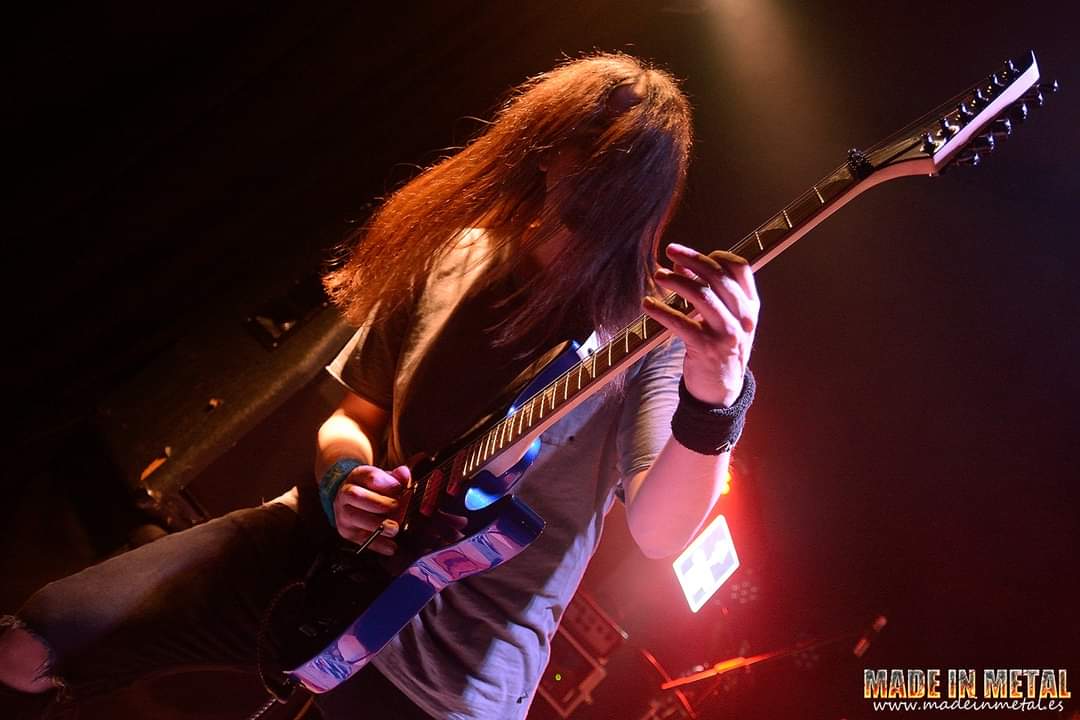 Describe your ideal live show as a performance band. Have you already experienced that?
We've played with Paul Di'Anno, we've played with Blaze Bailey, so you get an idea of what our ideal gig would be? haha. We just need to share the stage with Iron Maiden and fulfill the great dream of the whole world. I think we have been very lucky to play in some important places for us like in the Santana hall with the band Avalanch, we have been to some festivals like Vertigo Rock, Dimetal and many others outside our province, and we keep those with affection in our memory. We have yet to come to your country, for example.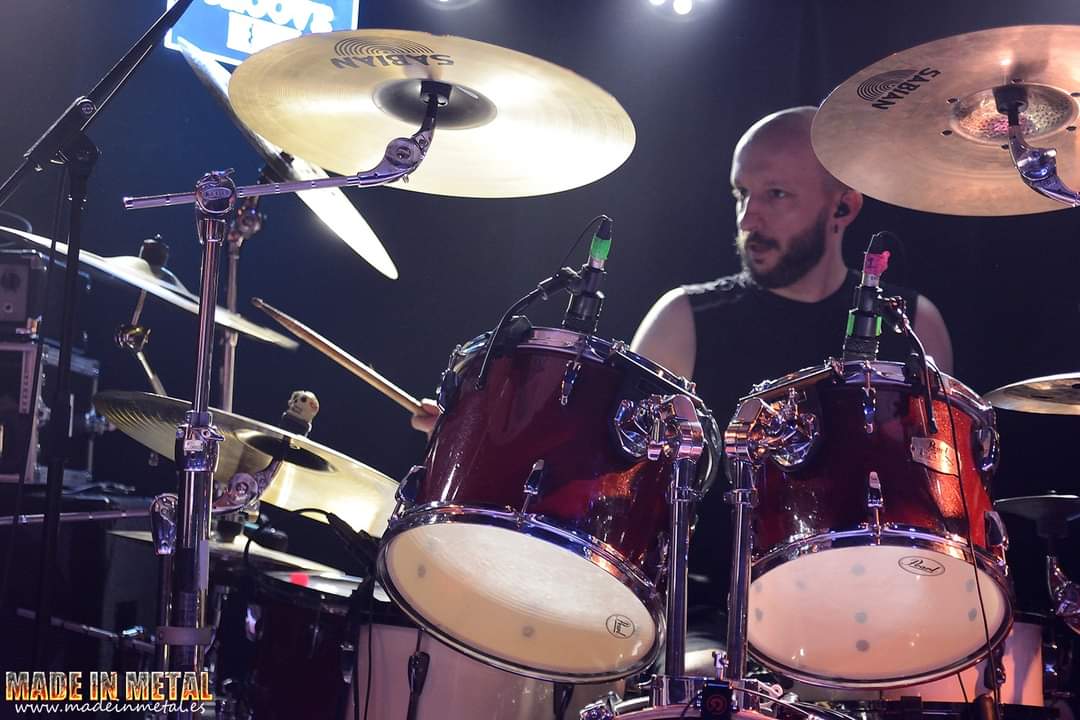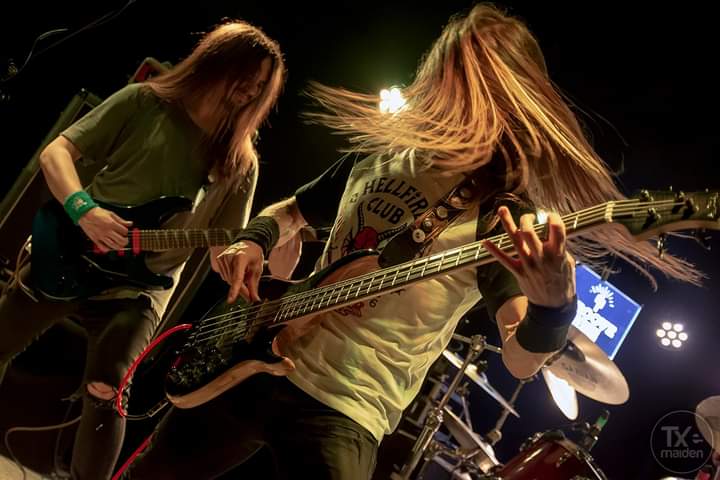 What attributes do you think that a new Heavy Metal Band should have in order to gain identity and be unique?
We do not believe there is anything new to look for. In our opinion every band that tries to look for something new sounds more forced, as if what they do has to be an obligation to be special. We believe that things come out by themselves, you don't have to look for anything. We do classic heavy because we like it, we don't invent anything new, we just defend a style that bands don't seem to do anymore. And maybe that's what makes you unique.
Do you believe that Digital Platforms help the new Heavy Metal Bands? Which, do you think, is the ideal way for a band to promote its work?
Of course digital platforms help new bands. But it is also a danger, because as we have already commented before, this opens the door to an infinite number of bands. That saturation is not good either. there is so much to choose from that everything cannot be heard. And maybe they're missing out on a lot of really worthwhile bands.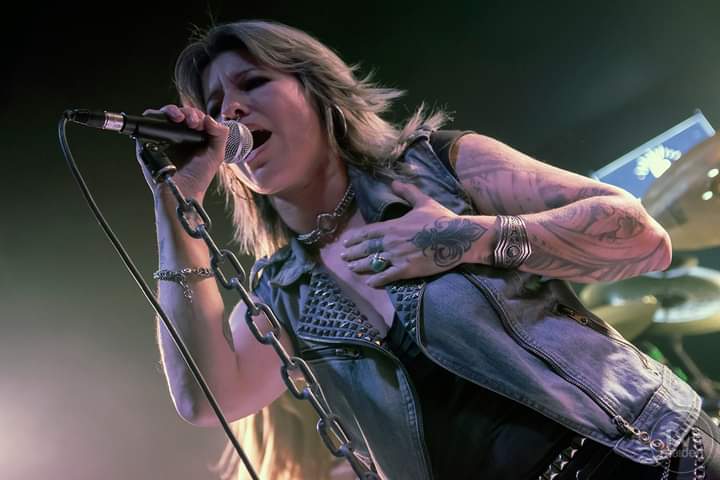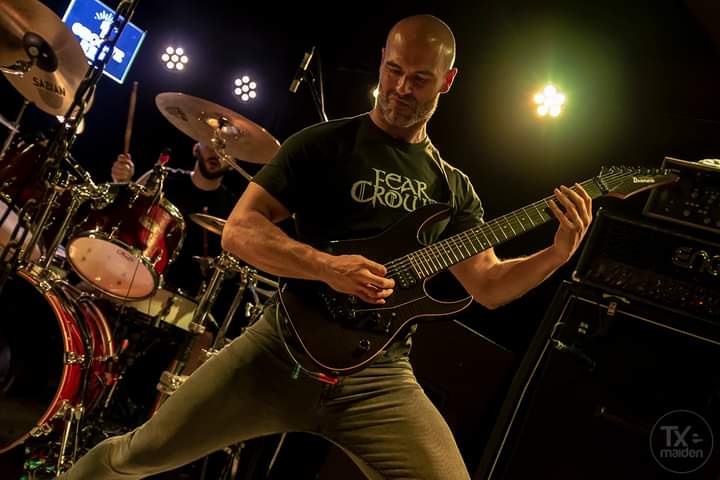 Tell us a few things about the New Underground Metal Scene in Spain (Bands, Fanzines, Webzines, Metal Clubs etc.)
In Spain there is quite a lot of heavy culture, here there are several festivals such as "Leyendas Del Rock", "Z Live" and many other more underground festivals that are generally free. In any case, we do notice that there aren't that many heavy metal bands. Perhaps there are more bands of other types of metal like Death, Thrash, Hard Rock... In the Basque country we have a lot of culture of this type and there are some radio stations specialized in metal and too many webs. In that sense we are very lucky.
Do you know anything about the Hellenic Metal Scene?
To tell the truth, we know that there is an incredible heavy metal culture. And that there are many more metal bands per capita than in Spain, for example. About Greek bands we can say that we know Firewind, perhaps the most famous. In Spain there was a group called Northwind, like the Greek band. And some more like Nightfall, Paladine, Suicidal Angels... But the truth is that we don't get these kinds of bands very often up here, and it's a shame.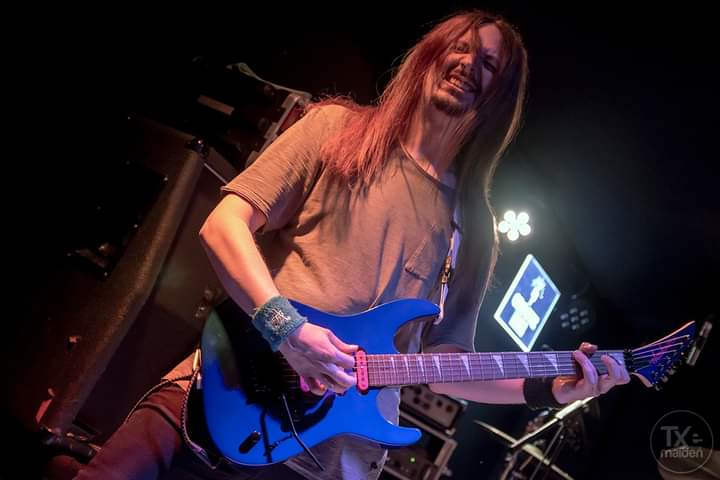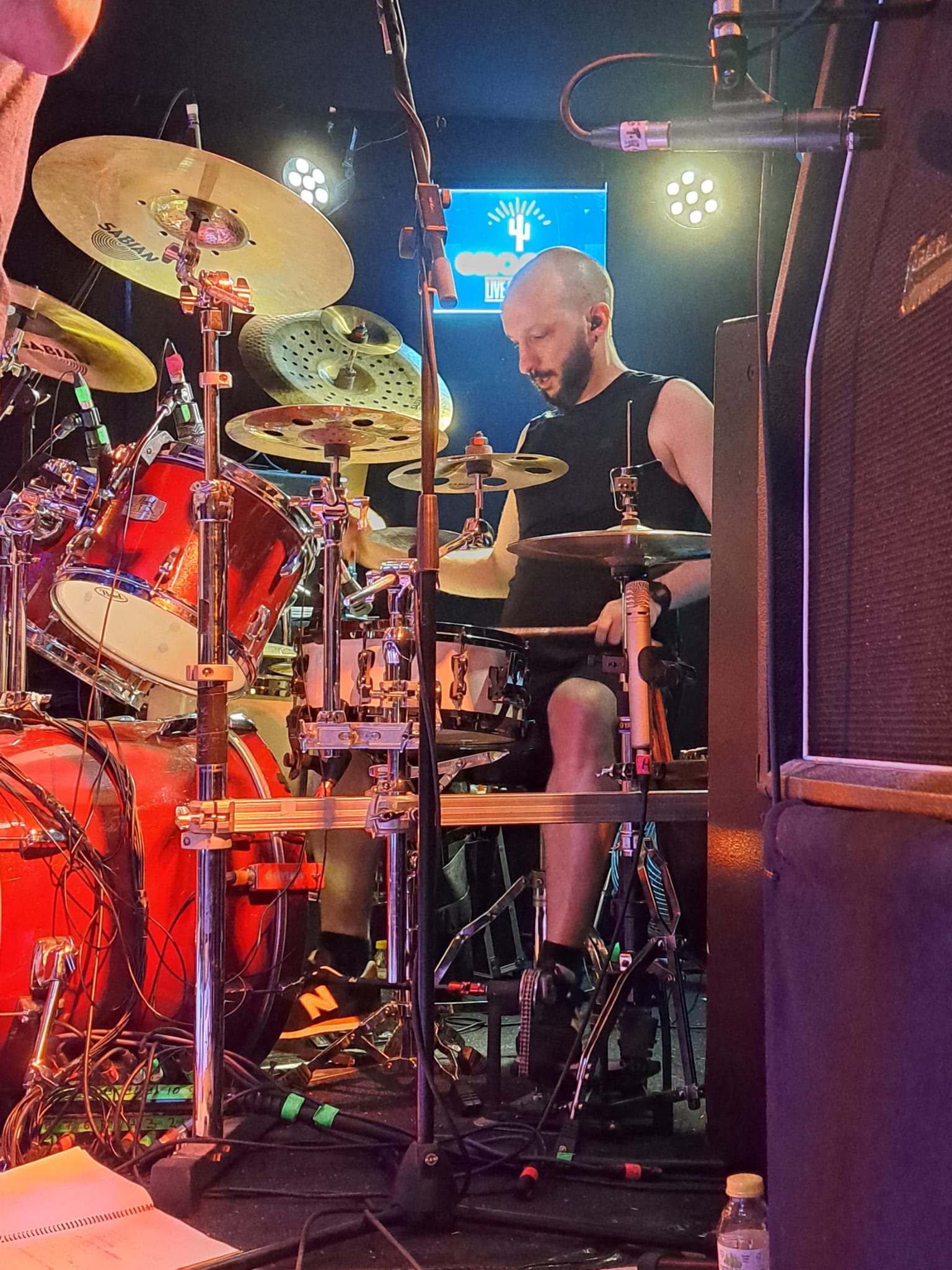 The last 3 years, worldwide in the world, we have faced many dark, strange & new situations in our everyday life (covid, lock-down etc.) Did all of this affect you positively or negatively?
The pandemic did not bring anything positive, but it was possible to make the best use of the time we had. It gave us time to compose this album thanks to the fact that today there are many more resources available. And like almost all bands surely, there is always a song that talks about that situation. on the other hand, we haven't given many concerts since then. Hopefully that gets fixed soon.
What are your future plans?
At the moment we want to present our new album, because we believe that it finally includes everything we want. This time we have been able to record in a good studio and we believe that it finally does us justice. Of course, as soon as the summer is over, which is always a difficult date due to the number of family or other plans that usually arise, we hope to return to the stage and present the album in good conditions.
Thank you very much for your time & keep up the good work! The closure is yours.
We can only thank you FILTHY DOGS OF METAL Webzine for getting in touch with us. It's nice to see our music cross our borders from time to time and to be remembered. Enjoy the disc. Surely you will not be surprised, because we do not do anything new. We only defend what is already almost forgotten, and that's is the Heavy Fucking Metal. as it is said in our country. ESKERRIK ASKO, MUCHAS GRACIAS, THANKS A LOT.
By Steve the Filthy Dog.
FEAR CROWD CONTACT:
https://www.facebook.com/fearcrowd/?fref=ts
https://www.instagram.com/fearcrowd/
https://fearcrowd.bandcamp.com/
https://open.spotify.com/artist/2MTLHZDQNhKH3cWDP3dkNa