!!!HEAVY METAL FROM SPAIN!!!
We had a conversation with Jose Luis Montesinos (Vocals). Enjoy!

Welcome to the FILTHY DOGS OF METAL Webzine.
Tell us a few things about EVANORA (Members, Starting Year etc).
Well, we are four members in this moment, Pedro López "El Indio", bass guitar, Paolo Olivieri, guitar, David Guillen playing drums and me, Jose Luis Montesinos as vocalist. Me, Pedro and David were together in al-Andalus Rock, another rock band with Andalusian folk influences but when some members left in 2020 summer time we decided to focus in classic heavy metal, when Paolo joined. Since then we have composed some songs and revisited some old ones to transform then into our new profile. That way "I" was born. One of the thinks I like most is when you go down the stage and people say they really loved the gig, the songs, and is happening every time we play, even those days something seemed to went wrong on stage and we're not plenty satisfied, we received very good feedback from people. We are very happy with this. It make us keep on looking for excellence in our song and all the other stuff.
You have recently released your album ''I''. What is the feedback from your audience as well as from the press?
We are also very happy with press. Many podcast and radios are playing our songs, we have interviews and articles quite often, so everything goes pretty nice.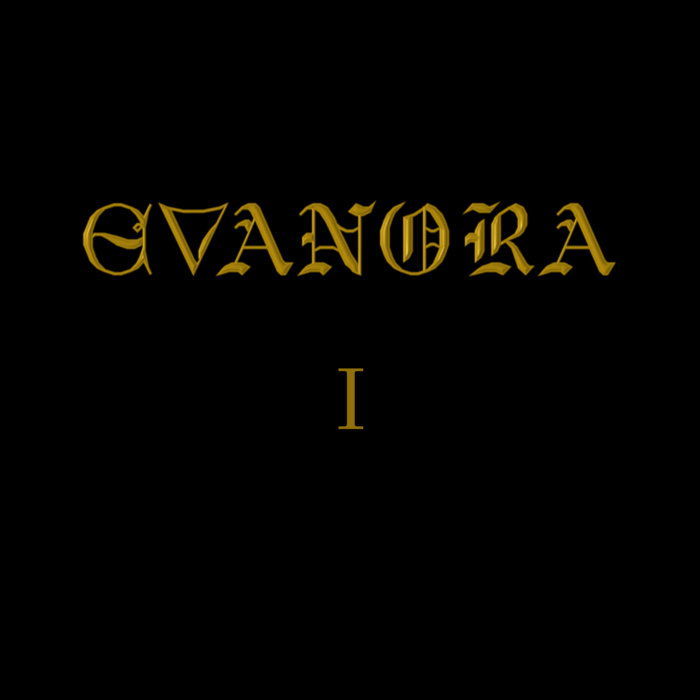 Label or DIY and why?
DIY definitively. We recorded it with our own equipment and Paolo produces the entire album.
Do you prefer Vinyl, Tape, CD or Digital Format and why is that?
We are old school. We love vinyl and physical formats, but we all are in digital era, so it's easy and cheaper do it all just for digital platforms. We will release some physical material surely in a future but for the moment all is made it digital.
Your music style is Heavy Metal. Which are your main influences (Favourite Artists / Bands etc.)
I love Motörhead or AC/DC, Pedro, Judas Priest. We like also Maiden or Metallica but I think our style is very classical, 80's. We do whatever it fancys us in every moment.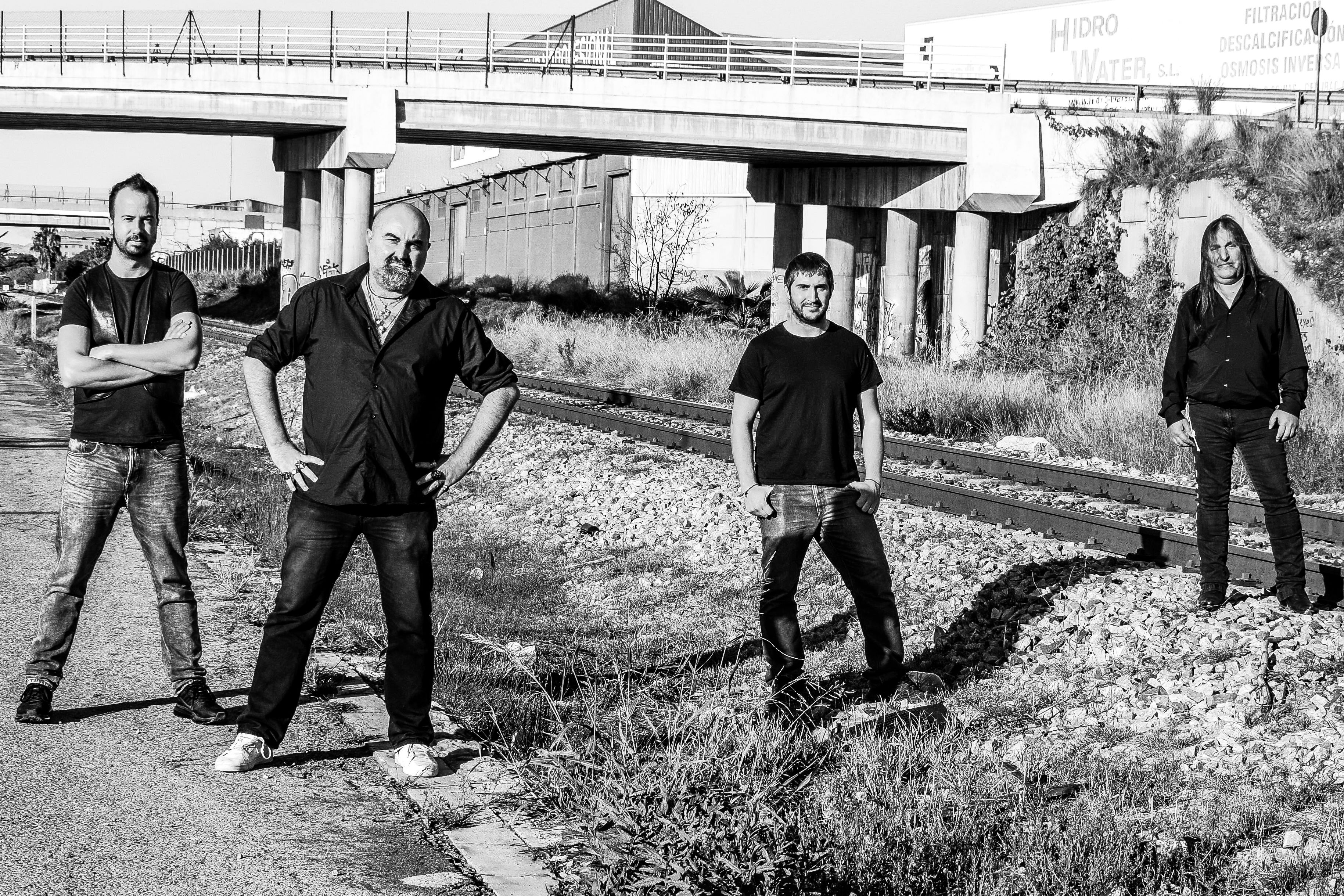 Which things, do you think, a Band should sacrifice in order to succeed? Have you ever sacrificed anything in your life for a better future of your Band?
Everything in life it's about work and resources. That's all. You have to be lucky to become one of the members I quoted before, but still they word hardest and invest time and money. What do you sacrifice to earn your life? 40, 50 hours per week.
Describe your ideal live show as a performance Band. Have you already experienced that?
Every band loves to be in a big stage with thousands of fans screaming and banging heads but I also like little shows when you see the smile of somebody in front of you and literally can touch him or her. Wherever there is a mic I can shout at and some sound watts I'm happy.
Which attributes, do you think, that a new Heavy Metal Band should have in order to gain identity and be unique?
I don't have a clue. I recognise a good song when I hear it, but I know many people with great songs with no luck and others that succeeding doing the same and following the hype of the moment. Probably it about being honest with yourself and your music and after that work, money and luck.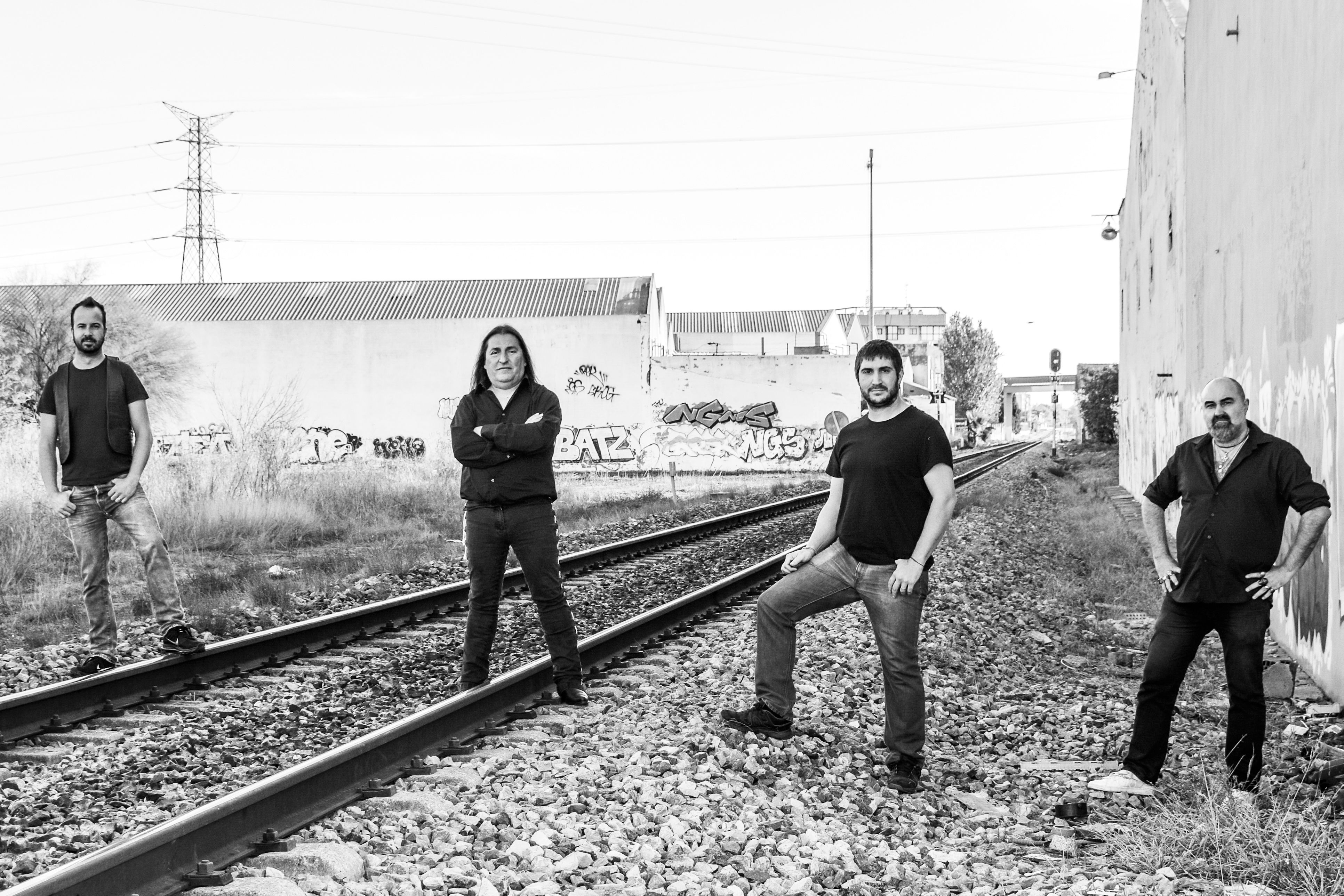 Do you believe that Digital Platforms help the new Heavy Metal Bands? Which, do you think, is the ideal way for a Band to promote its work?
Well, they are and cheap way to make your music easy to reach to all the world. Today every body can listen to Evanora, we have many visits from America, north and south, some countries from Africa or Asia and almost every single country in Europe which is due to digital platforms, but again they are just a tool you have to work with. You need to know how it works and how to get profit from it. We started with YouTube but obviously Spotify or Deezer are the ones created for music purposes. We are hard with Spotify and I'm quite satisfied with the results.
Tell us a few things about the New Underground Metal Scene in Spain (Bands, Fanzines, Webzines, Metal Clubs etc.)
When I started to promote the band I realized that there are more than 250 webzines or podcast in Spain dedicates to rock, metal and related types of music and there are not difficult to reach. I found all of them nice and collaborative, they play our songs or help us and many other with interviews or gigs promo. It was a very good surprise.
Do you know anything about the Hellenic Metal Scene?
I'm afraid I have to say no. Maybe some day in person, he,he.
What are your future plans?
We are looking for shows all around Spain, so booking and playing as much as possible, and composing, we're always with new songs inside our heads.
Thank you very much for your time & Keep up the good work! The closure is yours.
Thanks to you for contact us and your nice and interesting interview. Let me share with you and your readers some links where all can get access to our music and news.
By Steve the Filthy Dog.
EVANORA CONTACT:
https://www.facebook.com/EvanoraRock
https://evanora.bandcamp.com/releases
https://www.instagram.com/evanorarock/

https://open.spotify.com/artist/15yoC4S7OXLrD6FI95WXnk
https://www.youtube.com/c/evanoraoficial