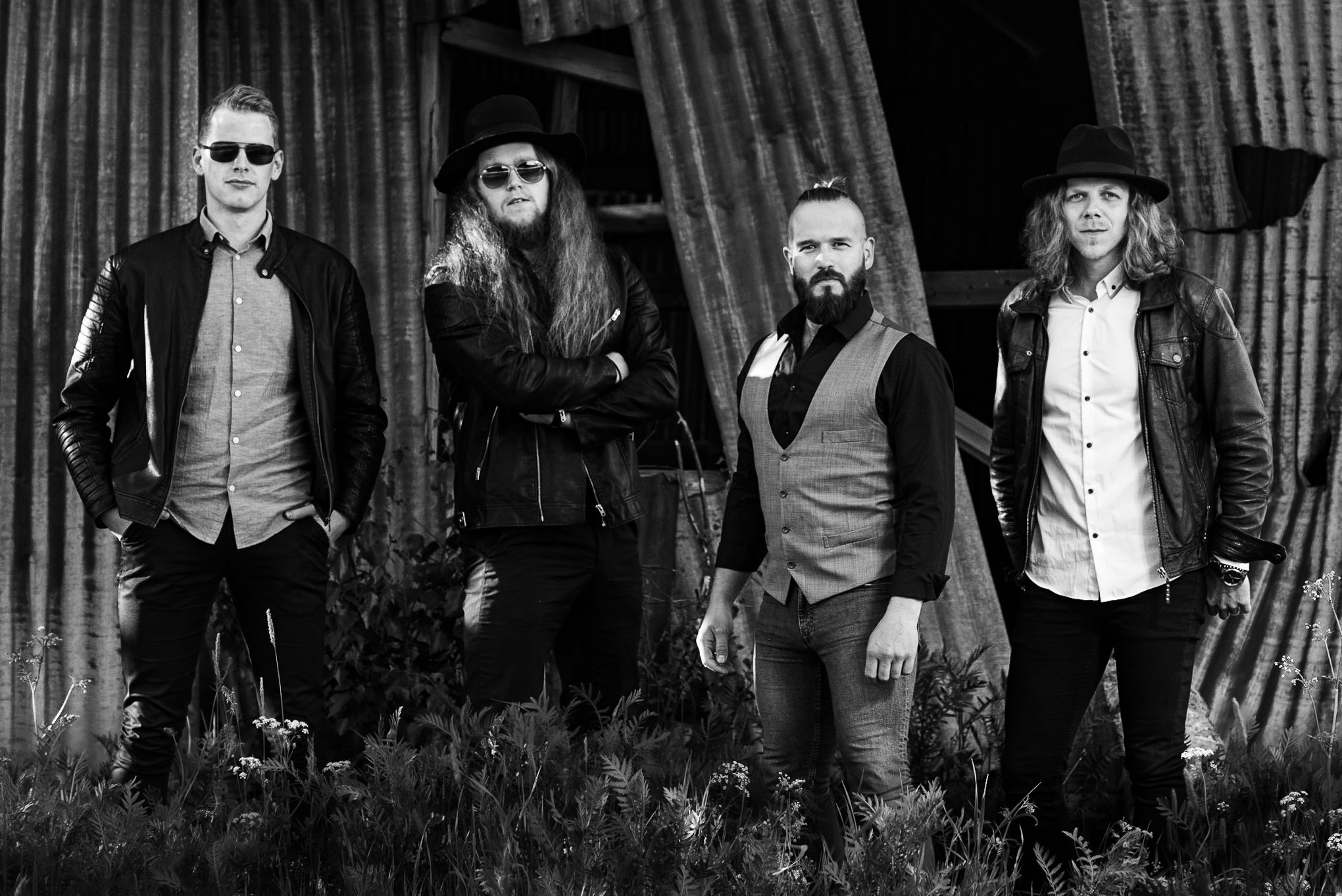 !!!SWEDISH HARD 'N HEAVY!!!
We had a conversation with Anton (Vocals). Enjoy!

Welcome to the FILTHY DOGS OF METAL Webzine.

Tell us a few things about ELECTRIC HAZE (Members, Starting Year etc).
First of all – thank you so much for having us. Electric Haze started in the early weeks of 2014 in Umeå, Sweden, and consists of Johan Andersson (Drums), Tommy Töyrä (Guitar), André Ekström (Bass), and me, his younger brother Anton Ekström (Vocals).

You have recently released your album ''Get in Line''. What is the Feedback from your audience as well as from the Press?
It's really good, actually. We're blessed. Sometimes it's pretty hard being a musician. You work for years to make that album that you really like, not thinking about what other people may think. And then it's done, and when you raise your head reality creeps up on you. But as I said, we're really glad it has been well received.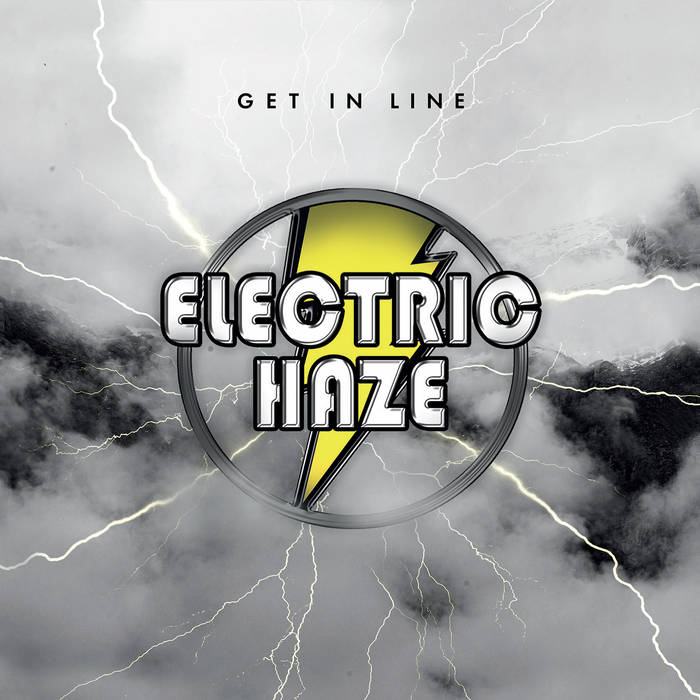 Label or DIY and why?
Both. We're making our music all by ourselves and we produce, mix and master it all by ourselves. And then we're really happy that we have our great record label Idle North to help us out with merchandise, gigs, promotion and so on.
Do you prefer Vinyl, Tape, CD or Digital Format and why is that?
I prefer them all in different ways. As a producer it's all about taking the best pieces from the puzzle and bringing that forward for the listener to focus on. And because of that I think I'm always leaning towards finding what's good with the music or format. If I still must answer the question, I'd say vinyl for listening through albums, CD for the car stereo and tape for being nostalgic. I'm actually only listening to music on digital formats for referencing while mixing or mastering.
Your music style is Hard Rock. Which are your main influences (Favourite Artists / Bands etc.)
This is a tough one, because there's a lot of great bands and artists out there. For me personally I'd say Rainbow, Deep Purple, Chicago and Prince, and the other guys could add a bunch of other names to that list for sure.
Which things, do you think, a Band should sacrifice in order to succeed? Have you ever sacrificed anything in your life for a better future of your Band?
Well, I don't think it should be called sacrificing if it's about fulfilling your dreams or goals in life. But of course, we've put a lot of energy and time into this band. But we're surrounded by friends and families who support us, and they are fully aware that this is our passion in life.
Describe your ideal live show as a performance Band. Have you already experienced that?
Wow, one day I'd love to do a small, intimate show for just a couple of hundred die-hard fans at an after-party after a gig at a bigger venue.
Which attributes, do you think, that a new Hard 'n Heavy Metal Band should have in order to gain identity and be unique?
I'm not sure if I'm the right one to answer this question, but my philosophy is that you need to shut down your thoughts of potential outer feedback in the music making process. Just do the music that you really like yourself. I hope and think that people can hear if music is made by a band FOR the band or if it's crowd pleasing.
Do you believe that Bandcamp and other Digital Platforms help the new Hard 'n Heavy Metal Bands? Which, do you think, is the ideal way for a Band to promote its work?
I'm not that good at promoting so now I'm leaning closer to the camera, looking you (yeah you!!) straight in the eyes and I say: - Don't you ever listen to me talking about how to promote your stuff!! With that being said... we're just trying to reach people on our social media and try to keep in touch with people who tell us that they like our music. But the content, audial and visual, must consistently be of high quality.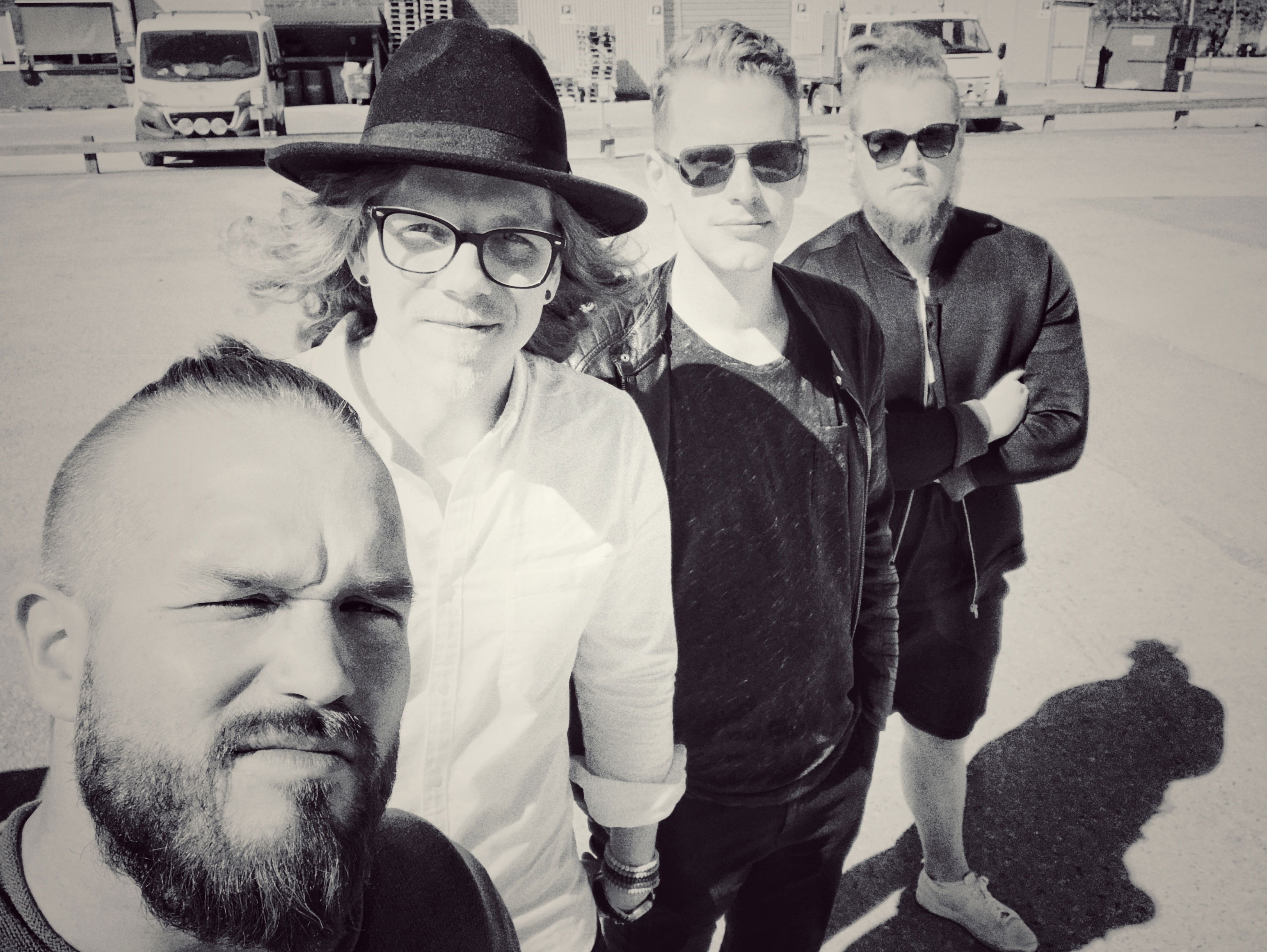 Tell us a few things about the New Underground Hard 'n Heavy Metal Scene in Sweden (Bands, Fanzines, Webzines, Metal Clubs etc.)
There are a lot of great bands in Sweden in general and Umeå in particular. Vandelay, Lambert Nova, Hellbound and Hugo's Will to name a few. Unfortunately, I haven't seen so much of the underground scene when it comes to Fanzines, Webzines or Metal Clubs.
Do you know anything about the Hellenic Metal Scene?
No, but I googled it and I recognized a couple of bands. But nothing more than that!
What are your future plans?
We're doing all we can to put together a tour in 2022, and we're actually already done writing a bunch of songs for our next album! So prepare for a FUN and HAZY 2022 and don't forget to listen to us on Spotify or buy our vinyls, CD's or shirts via vivanorrland.se.
Thank you very much for your time & Keep up the good work! The closure is yours.
Thanks a lot for having us, really appreciate it! And for all the readers – keep reading the FILTHY DOGS OF METAL Webzine for more interviews and reviews with bands like us. It's important for the scene and most of all – it's FUN!
By Steve the Filthy Dog.
Photo credit: Stefan Nord.
ELECTRIC HAZE CONTACT:
https://electrichazeswe.bandcamp.com
https://www.facebook.com/electrichaze...
https://www.instagram.com/electrichaz...
https://twitter.com/electrichazem