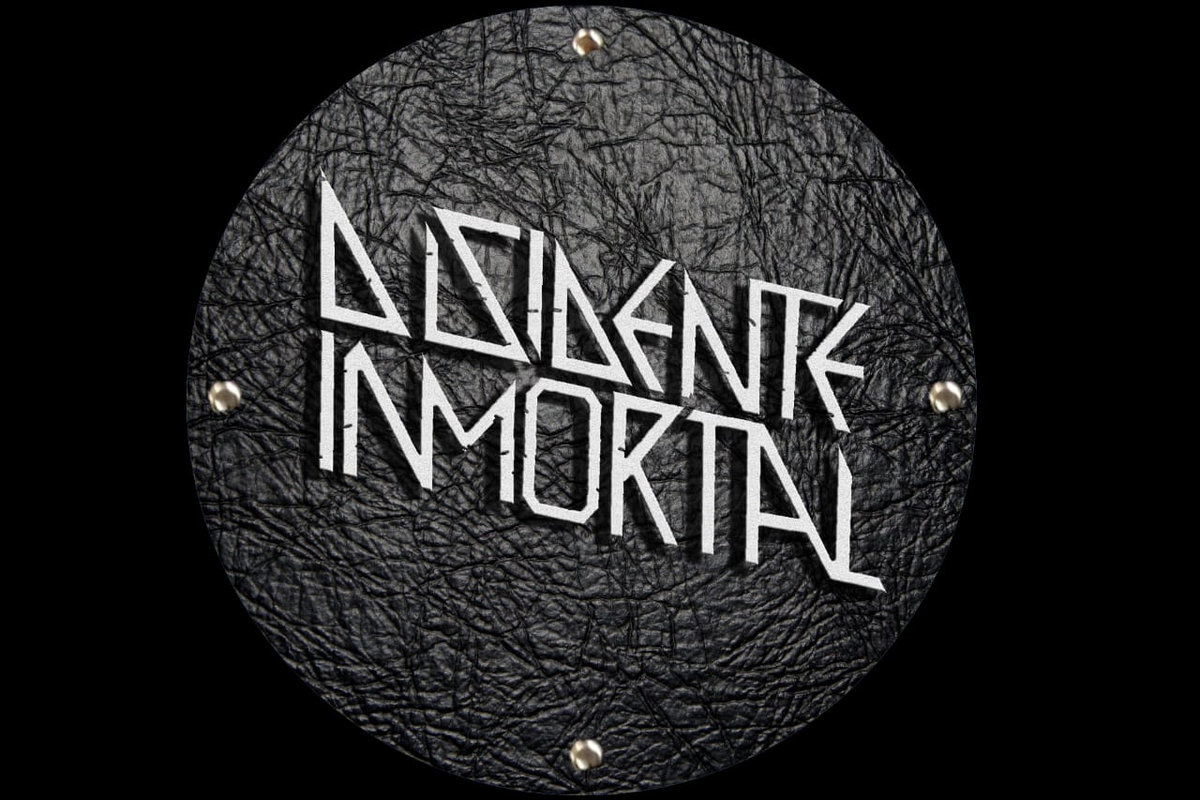 !!!HEAVY METAL FROM ARGENTINA!!!
We had a conversation with Pablo Grasso (Vocals). Enjoy!
Welcome to the FILTHY DOGS OF METAL Webzine.
Tell us a few things about DISIDENTE INMORTAL (Members, Starting Year etc).
Well, we started a couple of years ago, 2021 is our 17th season playing traditional Heavy Metal. I founded the band in 2005. With the first line up we recorded the first album "Aquellos Inmortales" released in 2009 (Pablo Grasso - vocals, Pablo Masferrer - drums, Juan Parra - guitars, Francisco Veneziani - bass). The second era of the band is working together from 2010 to the present. Manuel Fresno in guitars, Leonel González in drums and Ezequiel Zapata in bass joined DISIDENTE to record "Si la Vida es una Guerra" released in 2013. After that Album Juan Parra left. As a 4 members line up again we recorded "Con la Fuerza del Trueno" (2017) and the latest album "Estandarte Metálico" (2021).
You have recently released your album ''Estandarte Metálico''. What is the feedback from your audience as well as from the press?
At first we felt very proud of the response in the local Scene, by the bands "brothers-in-arms" and the Heavy Metal people who give us their support. We received encouraging messages from lot of places in Argentina, friends from Tours, independent radio programs like Esquilación II WebTV, Hierro y Acero, Degradación Humana (Tucumán), Destrucción un poco de ruido. And also, of course, you have the web to reach other countries. We had an interview for Metal Invaders WebTV (El Salvador) and other in Sao Paulo, Brazil. The recognition was felt very strongly and that encourages us to move forward.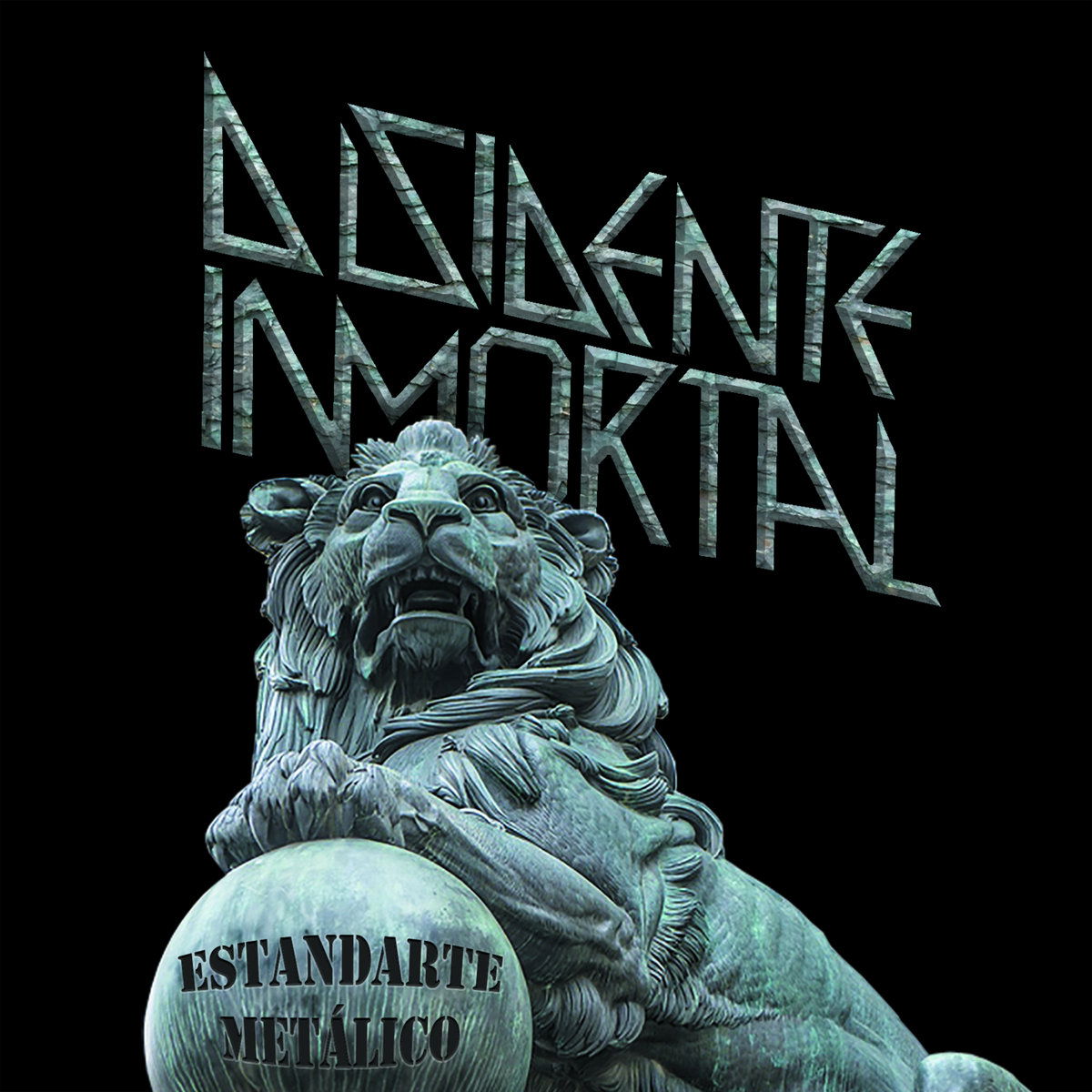 Label or DIY and why?
We prefer to work independent, so we can manage the artistic aspects as we decide. We' re focus to enlarge the work team anyway, for example for this record we worked with a Producer, Adrián Allievi, we had film director, Christian Miani, who worked with us with the clip of the first diffusion cut "Batallas eléctricas". The same we're thinking about the fronts and the art in general in the near future. The idea is to work with a painter and illustrator.
Do you prefer Vinyl, Tape, CD or Digital Format and why is that?
There is a special affect for physic editions at any format, CD, now TAPE is strongly back, and well Vinyl is a little bit expensive but we'd love to edit something in the ancient format! By other way, we're very conscious that the digital format is very important too. We had a distributor for digital platforms, and we believe that the future is very related to that way of music stream.
Your music style is Heavy Metal. Which are your main influences (Favourite Artists / Bands etc.)
The main influences are the classical ones first of all, the 80s mostly. Judas Priest, Baron Rojo, Dio, Accept, Saxon, Wasp and many other bands. Personally, I developed my way of singing around the style of the great master Rob Halford "The Metal God". I must mention the importance of Bon Scott and David Byron, or my singing teacher in the old days Ian, but at last all work in the spirit to develop a way of expression that I own and it's mine, from here to the years to come. The same happens with the whole band, we put the influences in the machine to work a personal style to perform traditional Heavy Metal.
Which things, do you think, a Band should sacrifice in order to succeed? Have you ever sacrificed anything in your life for a better future of your Band?
Certainly, not the beliefs, if you betray that you become nothing and the real supporters will notice that instantly. I think the process will need a distance to selfish thoughts and feelings, in order to mature, and reach a work in team that would be genuine. You must grow along with your family partners. A band and its development are like the foundation and the growth of a civilization on Earth, sculpting marks in Metal history.
Describe your ideal live show as a performance Band. Have you already experienced that?
We love the festivals. The bigger the better, I guess we are pointing to that, to participate in the shows where more metalheads are involved. It's important 'the sense' that has the place. Two festivals come into my mind, the first playing our songs and a special tribute after the departure of Ronnie, playing Man of a silver Mountain surrounded by true mountains in a federal festival in Catamarca, Argentina. The other, playing our battle songs in front of the 'Congreso', in the NUNCA MÁS Festival, in repudiation of the dictatorship. Our spirit anyway is to play with our best in every place we have battle of sound, we're a sort of 'anti-hierarchical' people, so no place is above another, whatever is a small stage of a bar, a stage in a park, or a big stage. The audience and the supporters deserve always the best of us.
Which attributes, do you think, that a new Heavy Metal Band should have in order to gain identity and be unique?
The identity must be true, then after that you can make a good artistic event, a gig, a video, an interesting interview, whatever. The characters are based on the genuine beliefs and the genuine feelings about spreading Heavy Metal values and share a scene with the supporters. We play some 'theater'' because a live band is visual, so we dress for battle as we love, and play each of us our role based on profund and inner truth.
Do you believe that Bandcamp and other Digital Platforms help the new Heavy Metal Bands? Which, do you think, is the ideal way for a Band to promote its work?
The digital platforms have their place, we don't discard in advance. We have Spotify, Youtube, Bandcamp, etc. We had 'plays' in countries we never thought that our music could reach, that's what statistics say. We are not fevered, desperate for success, we feel prouder with the legacy we are building, for today and the days to come to rediscover. Our effort is for history and to keep the flame alive.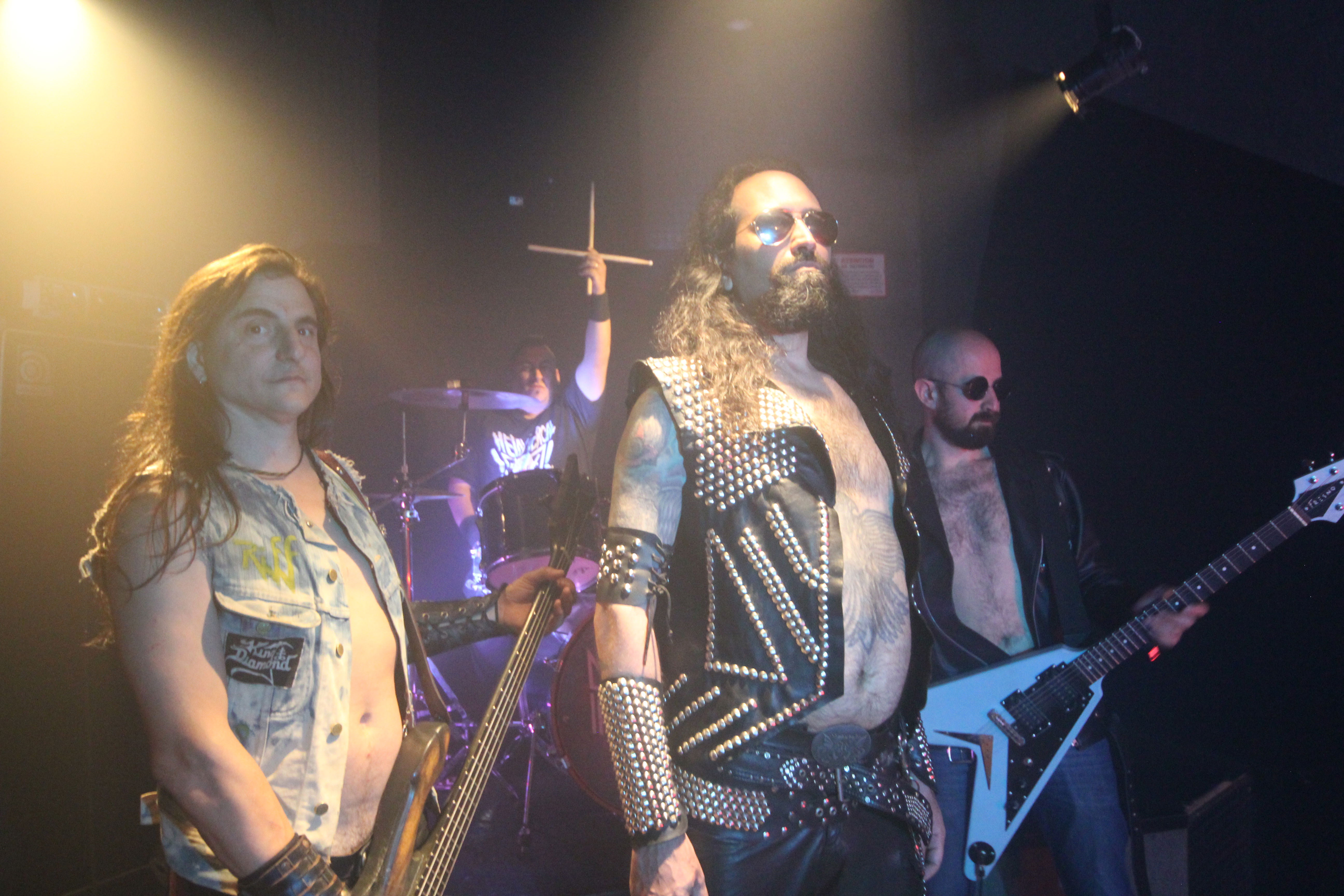 Tell us a few things about the New Underground Metal Scene in Argentina (Bands, Fanzines, Webzines, Metal Clubs etc.)
Before the pandemia The Metal scene in Argentina was strong and increasing with a lot of new bands every year. The strike after the confinement it will be a great clash. We have friends from many years playing with their bands like Rey Lucifer, Sin Espuma, Makinacion, Vulcanor, Gárgola, Battle Cry, Velocidad 22, Metaluria, Interceptor, Silverblade, Steelballs, Bulletproöf, Mërcurio… you can find for example playlists in Spotify that brings us together (made by one musician or another). The spirit is to bring the scene to a Metal Health period in this beloved land for all the Metal Universe. Our greater respects for Metálica Fanzine, one of the oldest for sure in independent diffusion, also I want to mention Resistiré Fanzine and Enterrado Vivo Fanzine.
Do you know anything about the Hellenic Metal Scene?
Well, not so much, I heard some bands from the NWOTHM channel on Youtube and many years ago we contacted a web radio station in Greece, then listen some good bands played there, but I can tell that the interest and affection here for the eastern Europe Scene (and history!) is growing day by day, and it is accessible thanks to the platforms we mentioned recently.
What are your future plans?
It's in mind to make other videoclips to promote our last released "Estandarte Metálico". We also thought that it's right time to make a compilation of our first four albums, perhaps with some tracks re-recorded or some live tracks. But first we have to organize the Live Presentation Tour of EM as soon as the covid situation allows it. And the years to come: Album, tour, album, tour, as long as we have genuine ideas to make new music. And gigs, gigs, gigs, metalhead gigs!!!
Thank you very much for your time & Keep up the good work! The closure is yours.
Thank you for the invitation to participate here in Filthy Dogs of Metal! We hope that you all enjoy our music as much as we do! You can find us in the NWOTHM channel, in our Youtube channel: Disidente Inmortal, on Spotify, Bandcamp… Forever Defenders of Heavy Metal!! Metal Salutes from Argentina!!
By Steve the Filthy Dog.
DISIDENTE INMORTAL CONTACT:
https://disidenteinmortal.bandcamp.com/
https://www.facebook.com/disidenteinmortal
https://www.instagram.com/disidenteinmortal/?utm_medium=copy_link
https://soundcloud.com/disidente-inmortal