!!!HATEFUL UNDERGROUND BLACK THRASH METAL!!!
We had a conversation with DEVIL WORSHIP. Enjoy!
Welcome to the FILTHY DOGS OF METAL Webzine.
1. Tell us a few things about DEVIL WORSHIP (Members, Starting Year etc).
DEVIL WORSHIP consist of members:
Chriss Sathanas - Guitar
Darren Peterson (from Luciferian Insectus) - Vocals and Bass
Draven -Guitar
Brock Miller - Drums

The project was born on November 17th of 2018 when i wanted to start another band similar to my first band back in Puerto Rico Sepulchral.Wanted to return to make satanic metal but decided that instead of going death metal all the way again. This time i will to go more 80s thrashard 90s Black Metal.Me and Darren played for the FDM band Grim Reality for a while then after we left we had so much in comun music wise! That i said to myself i have to do something with brother Darren!, and it worked here we are now. I wanted a raw disgusting yet punchy warm sound!. No breakdowns! nothing modern on it.Just pure hatred, offensive, evil, dark, sexual and raw.
2. You have recently released your new album ''Worship the Flesh''. What is the Feedback from your audience as well as from the Press?.
So far! all the feedback we have been getting is extremely positive and good!. We make music for our self's so to have people that dig it its fucking awesome. A lot of people want to see us live and that will happen this year on 2020 for sure!.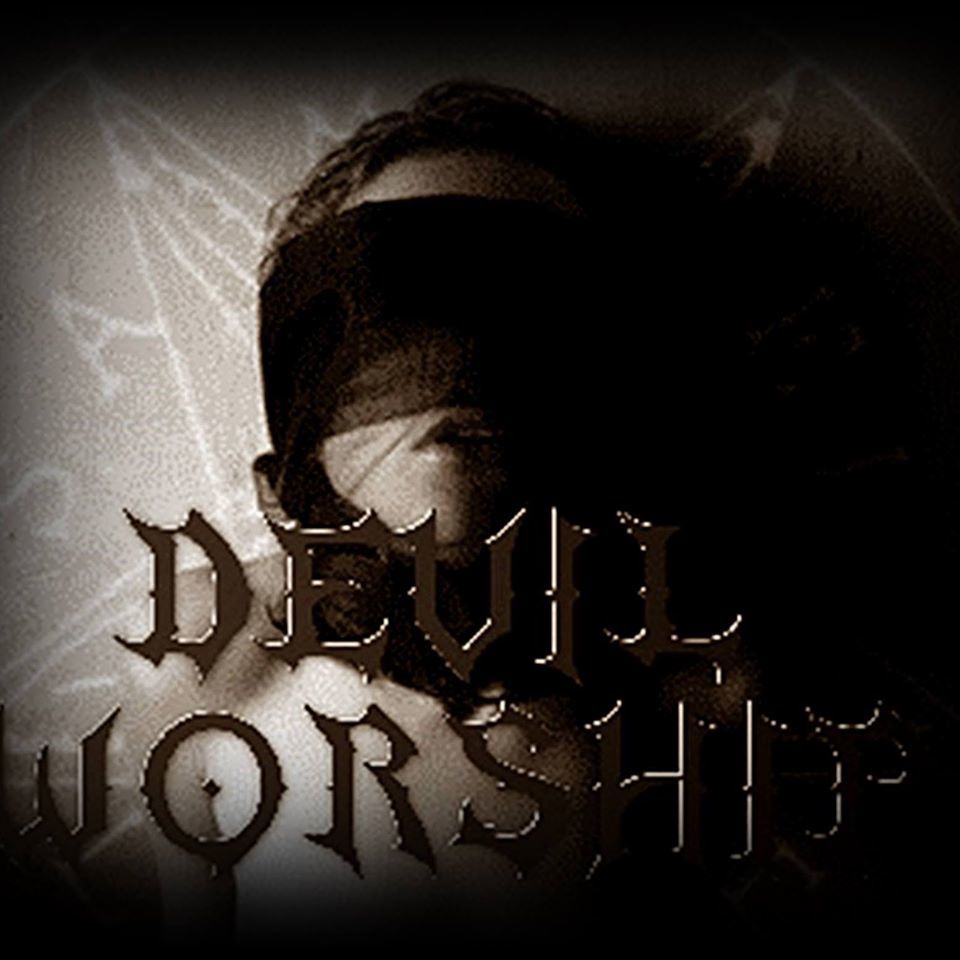 3. Label or DIY and why?
I say do it your self at least that's the way i want this band to move at the Moment! why?.. We record when and what we want. We do our own shows and book them. We make and sell the merch meaning no $$ goes to no label. Label's are good with time.. Get the music further to a wider audience world wide. Still you can do it your self cause of now days technology!. I think everything will fall in place in time, right now we do it ourselves.
4. Do you prefer Vinyl, Tape, CD or Digital Format and why is that?
I prefer the 3 main formats! Vinyl, Tape and CD!. Vinyl cause its mandatory it's the purest form of getting music!. Tape for the die hard freaks like me that likes to collect them they look to cool. CD perfect for the car or anywhere plus also looks fucking cool!. Digital is good for promotion's. For people that don't have how to play any of the 3 formats wish is fucking sad!.. Digital helps! its convinient but it will never ever replace the real thing. -I'm a old-school son of a bitch trapped on this digital hell! (Accept)-.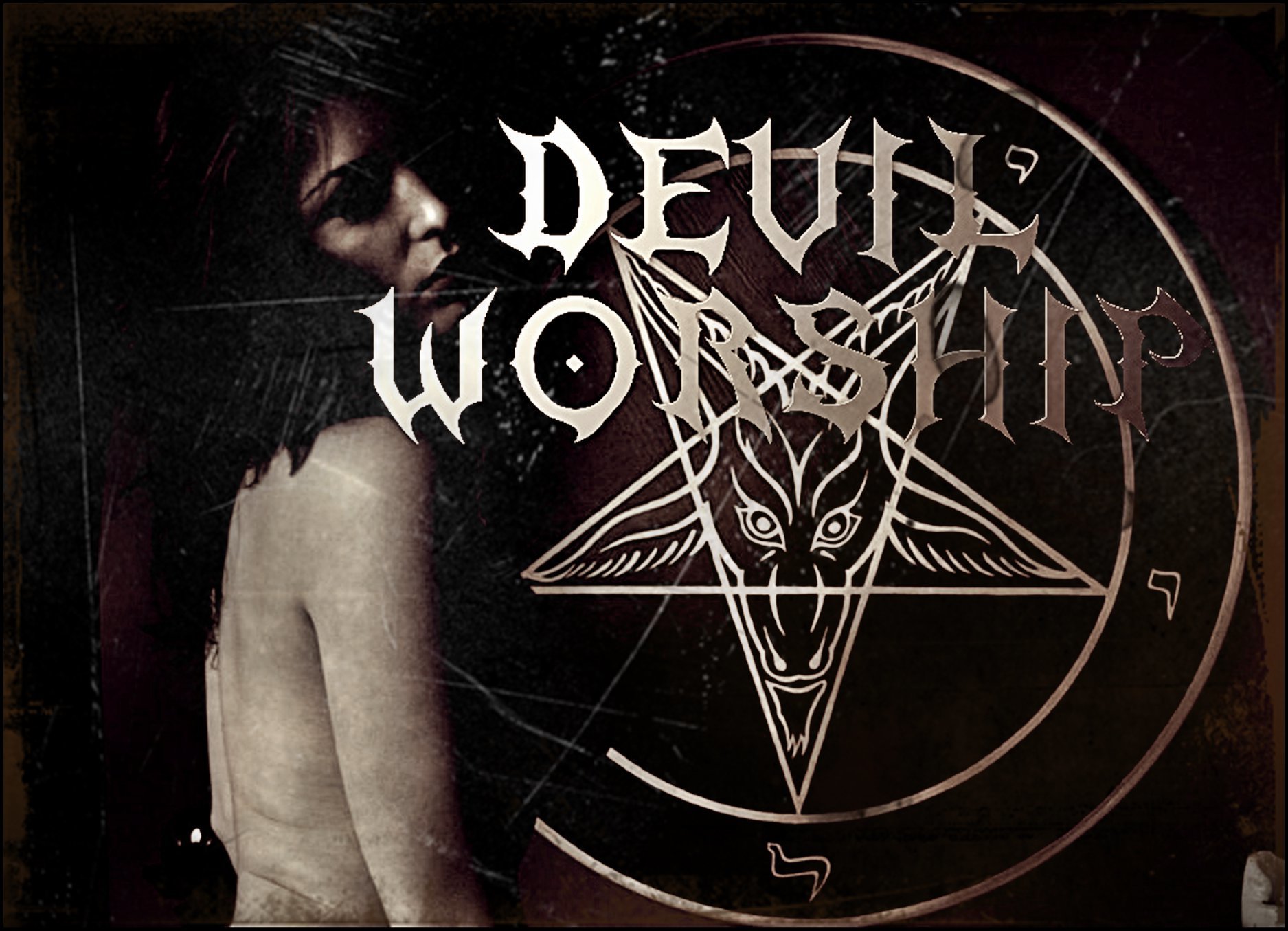 5. Your music style is Black/Thrash Metal. Which are your main influences (Favourite Artists / Bands etc.)
My main influences specially for this band are VENOM, Celtic Frost, Bathory, Sextrash, Sarcofago, Marduk, Immortal, Judas Priest.
There are also other influences that if you listen close to some riffs or drum beats they come more from a glam Metal vibe or even punk! yep two extremely different genres *cat and dog* mixed in one. Not going to name any songs so people can do their home work and check them out!.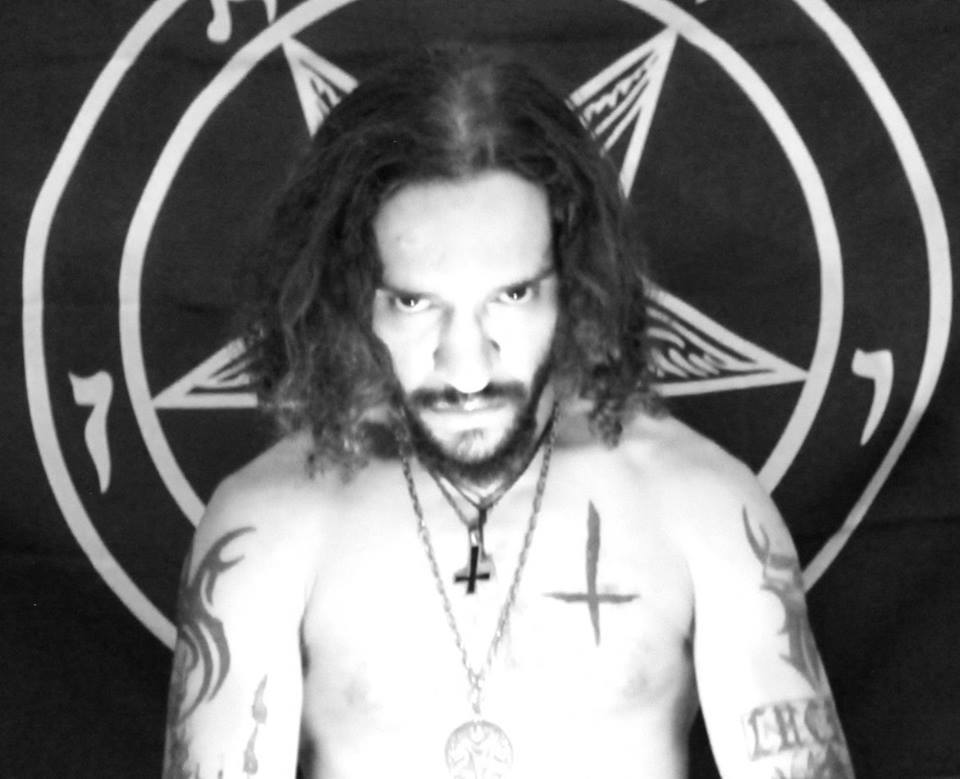 6. Which things, do you think, a Band should sacrifice in order to succeed? Have you ever sacrificed anything in your life for a better future of your Band?
Well if you love something from the heart and you know that's what you want then do it no matter what and no looking back.
I'm originally from Puerto Rico we have a awesome metal scene down there! but the reality is i wanted to move on! I knew my music taste will be more appreciated in F.L and make the right connections. So i sacrificed leaving my old job of 6 years, my whole family, House.. among other things.. At the end of the day i don't regret it. It was worth it and hasn't even begun I want to accomplish so many things in Metal. So just go for it! do it! give it all! life is to short to be 68 and say to your self... i wonder if?.. Hell No.
7. Describe your ideal live show as a performance Band. Have you already experienced that?
With my other old band yes and with my main band Three Knuckes Deep hell yes! doing it right now. All shows are ideal! being on stage in front of people who think like you and like what you do and we all share this love for Metal. That makes every show ideal and unique.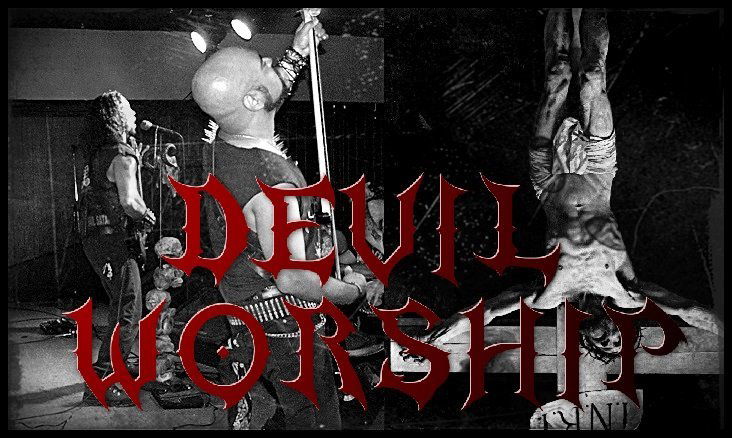 8. Which attributes, do you think, that a new Black / Thrash Metal Band should have in order to gain identity and be unique?
I think any band of any genre must find their unique sound by not ripping of 1 or 2 of their fav bands but from 10 or 12 of their fav bands. That's how you create a unique sound and your OWN sound. Not repeating or following everybody. Other wise you will just be another unnoticed shadow..
9. Do you believe that Bandcamp and other Digital Platforms help the new Black/ Thrash Metal Bands? Which, do you think, is the ideal way for a Band to promote its work?
For Bandcamp that's a big Yes! We are doing it and thats how a lot pf people has find us!. Also Facebook and Instagram.
You can find us there also!. The best IDEAL way is to always PLAY LIVE!!.. always play live that's the real deal but again. Those digital formats help a lot.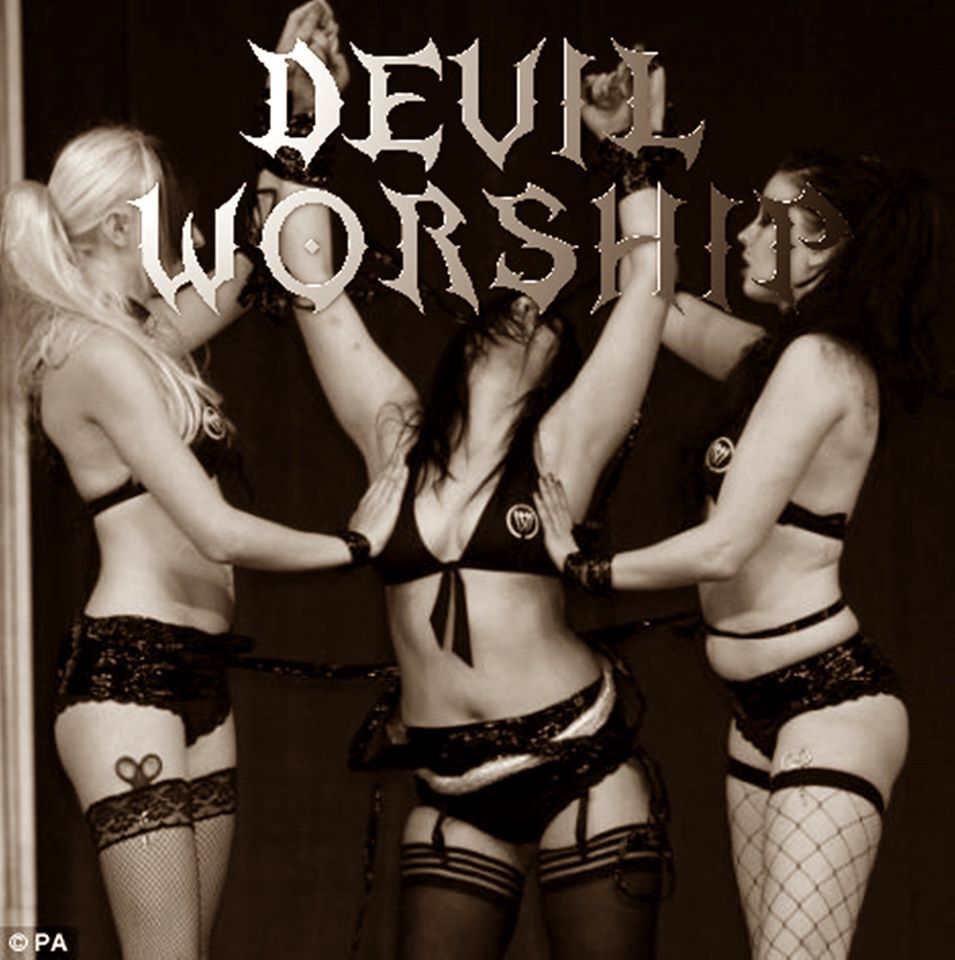 10. Tell us a few things about the New Underground Metal Scene in Florida, USA (Bands, Fanzines, Webzines, Metal Clubs etc.)
Well as for extreme underground Metal goes so far is doing pretty awesome. Not a fan at all of Clubs and so far I haven't seen one down here. Webzines and Fanzines there's a few helping out. Like you guys! that are doing a great job!. I think things will get better with time.
11. Do you know anything about the Hellenic Metal Scene?
Nope, not at all.
12. What are your future plans?
Keep writing music with my brother Darren, keep realizing albums and play some shows here and there on F.L, Colorado, P.R and anywhere we can or booked at.
13. Thank you very much for your time & Keep up the good work! The closure is yours.
oh Thank youuu so much for this interview and the support!. We will keep making music for the Devil as long we are still living!.
Keep supporting hateful underground METAL!!. We need to bring the anger back and stop being so stupid PG 13!. Bring the madness back!
Cheers and HailS!.
By Steve the Filthy Dog.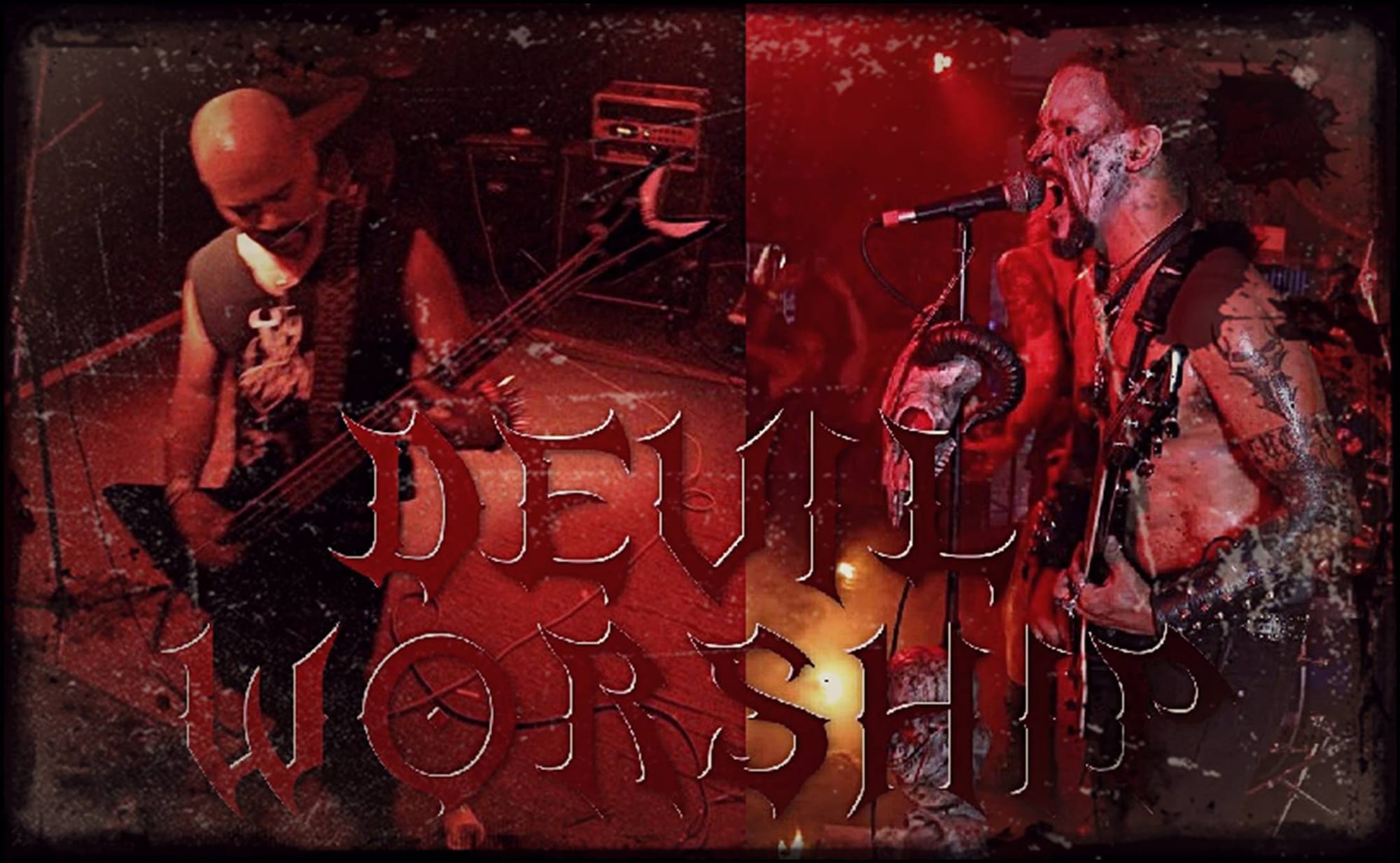 DEVIL WORSHIP CONTACT:
https://www.facebook.com/devilworshipmetal/