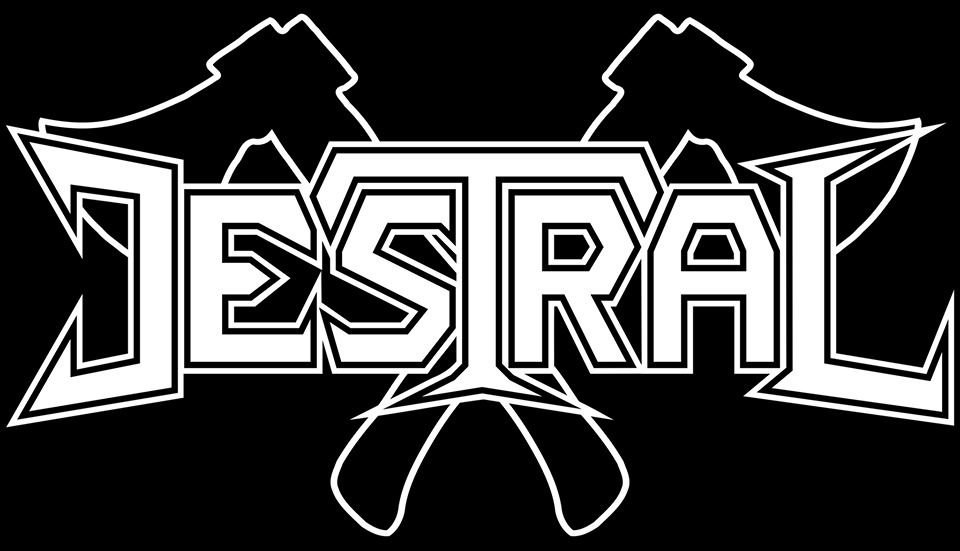 !!!SPANISH HEAVY METAL!!!
We had a conversation with DESTRAL.Enjoy!
Welcome to the FILTHY DOGS OF METAL Webzine.
1. Tell us a few things about DESTRAL (Members, Starting Year etc).
We are a Heavy Metal band from Valencia that was formed around 2017 after Balas de Plata split, where most of the initial line-up played: Masieu (Guitar), Medusa (Guitar), Sigui (Drums) and Vicente (Bass). Manu joined the band as the main singer. We did a few concerts until Vicente left the band just after recording his parts for our EP "No hay vuelta atrás".After a couple more concerts with the temporary collaboration of Txetxu (Bass) Medusa left the band in 2019. The rest of us kept practicing and composing new songs while we were looking for new members. At the end of 2019 Alberto who joined play bass and helped consolidate the band and polish some new songs. In February 2020, just before releasing our first EP, "No hay vuelta atrás," Carlos (Guitar) joined the band and played the last 2 songs of the EP's presentation concert.Our idea from the beginning was to make songs in both Spanish and Valencian. The name of the band translates to ax in Valencian and hatchet in Spanish.
2. You have recently released your EP ''No Hay Vuelta Atrás''. What is the Feedback from your audience as well as from the Press?
We are getting very positive feedback from the press and from everyone in general. Many podcasts have played our music and we have had orders from all over the world.
3. Label or DIY and why?
DIY, with dedication everyone has the means to promote their material.
4. Do you prefer Vinyl, Tape, CD or Digital Format and why is that?
Digital Format is great for discovering new bands and for the day to day consumption of music but not so much for collecting. CD and vinyl are great for collecting and they have lots of additional value that you cannot have on a digital medium, the process of taking out the vinyl from the envelope and carefully putting the needle on it is mesmerizing.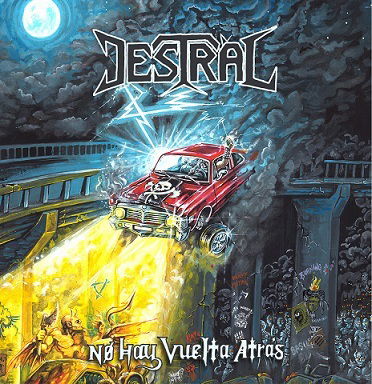 5. Your music style is Heavy Metal. Which are your main influences (Favourite Artists / Bands etc.)
We have been very influenced by international bands like Iron Maiden, Saxon and many other bands from the NWOBHM, many recent bands like Skull Fist, Striker, Enforcer. We also are very influenced by spaniard bands as Zarpa, Banzai and Steelhorse.
6. Which things, do you think, a Band should sacrifice in order to succeed? Have you ever sacrificed anything in your life for a better future of your Band?
If you're really into having a band, it should become natural and it should not be a sacrifice but an investment. But yes, too much sleep hours, money and social life have been invested. It is worth it.
7. Describe your ideal live show as a performance Band. Have you already experienced that?
Large stage, space to move around, good monitoring makes you feel more comfortable. When you're comfortable you make a better performance and the crowd feels it and enjoys more the show. A perfect show for us is the one where the crowd is very responsive, where the pit is full of movement and the people are having a very good time. And of that we have had our share.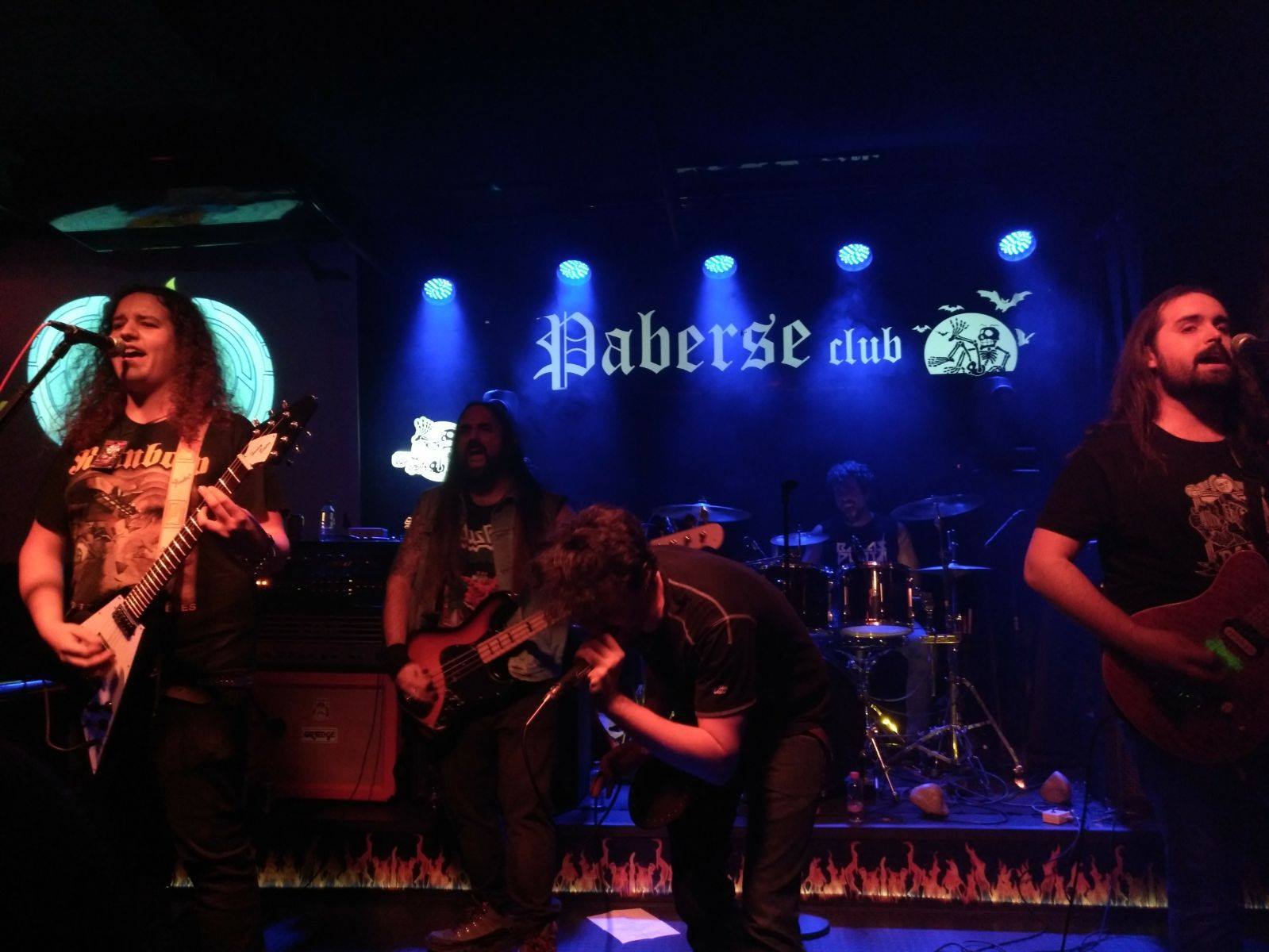 8. Which attributes, do you think, that a new Heavy Metal Band should have in order to gain identity and be unique?
We believe it's not a set of attributes that define a band's identity.A band must take their inspiration from as many sources as possible. Everyone has a different taste in music and bands, mix it well enough, share it with your bandmates and you'll have something unique. Jumping on the latest trend, trying to sound like some band from the 80's or trying to stick strictly within a genre it's not going to help you.
9. Do you believe that Bandcamp and other Digital Platforms help the new Heavy Metal Bands? Which, do you think, is the ideal way for a Band to promote its work?
We released our EP 2 weeks before the lockdown began in Spain, so distributing on online platforms has been our only way of sharing it. Online is great but not the only way, a cool T-shirt can also be used as a mean to promote a band locally. Everything counts.
10. Tell us a few things about the New Underground Metal Scene in Spain (Bands, Fanzines, Webzines, Metal Clubs etc.)
We have great underground bands like Witchtower, Frenzy, Iron Curtain, Hitten and many more.Almost all major regions have their local metal club, Pounding, Metalcova, Mediterranean, Espectros among others. We are very proud to be part of Metal Bats, the metal club from Valencia.There are lots of people making great efforts to promote metal music and keeping the scene alive.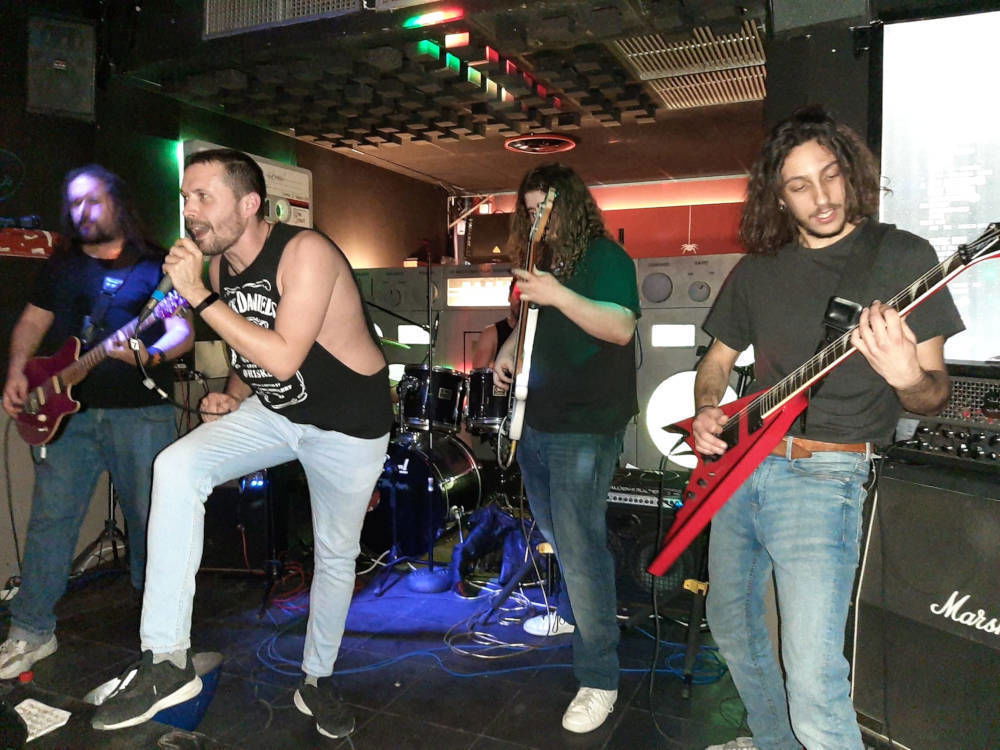 11. Do you know anything about the Hellenic Metal Scene?
We listen to Sacral Rage, Convixion, Planet of Zeus and NightStalker.
12. What are your future plans?
We want to go on a small tour whenever it's possible. We would like to release a LP next year we're already composing new song for it.
13. Thank you very much for your time & Keep up the good work! The closure is yours
Thanks for giving us this opportunity to express ourselves, we would like you to not only check our stuff, but to also check your local bands, buy their merch and go to their concerts.
By Steve the Filthy Dog.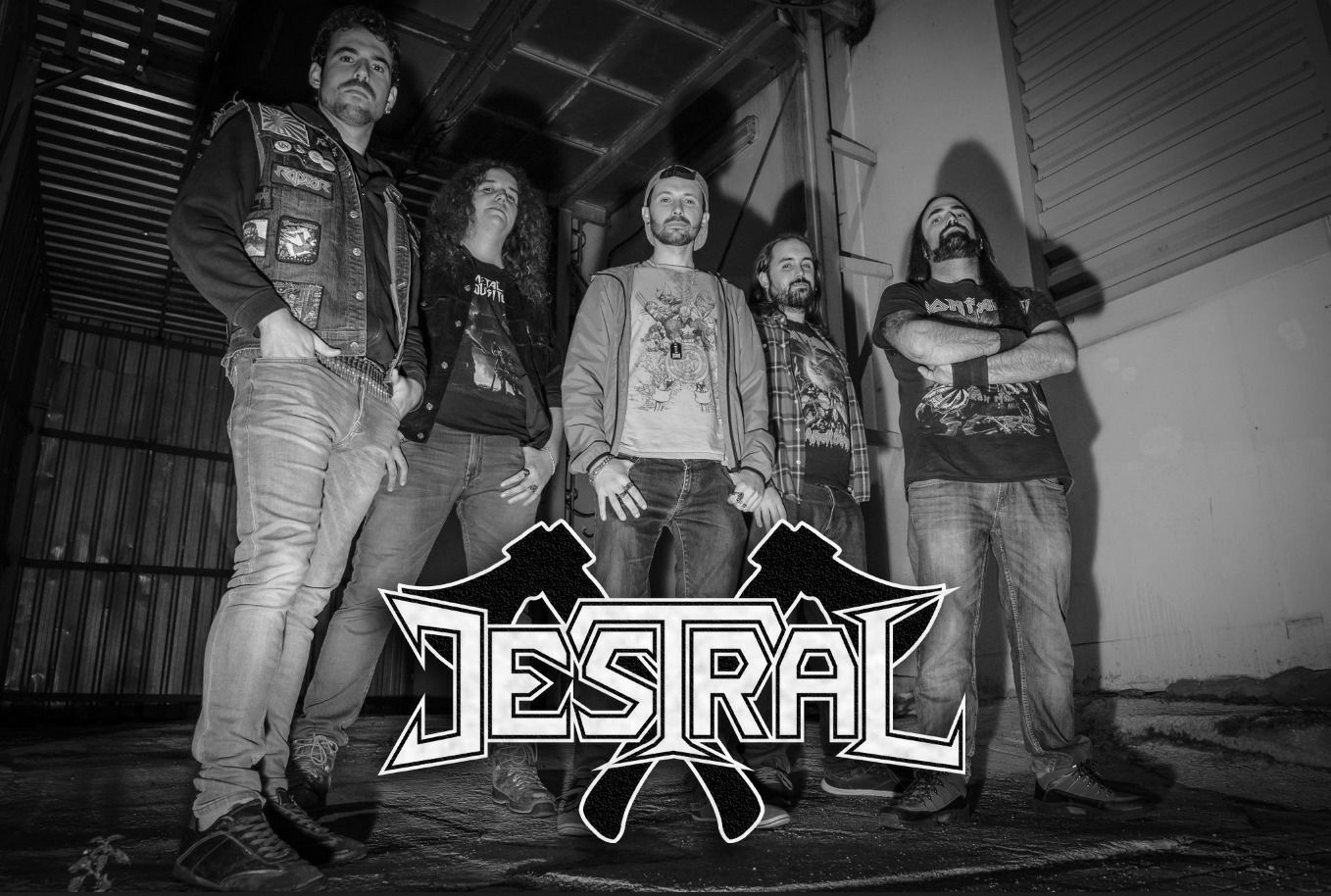 DESTRAL CONTACT:
https://destralvlc.bandcamp.com/releases
https://www.facebook.com/DestralVLC/
https://www.instagram.com/destralvlc/