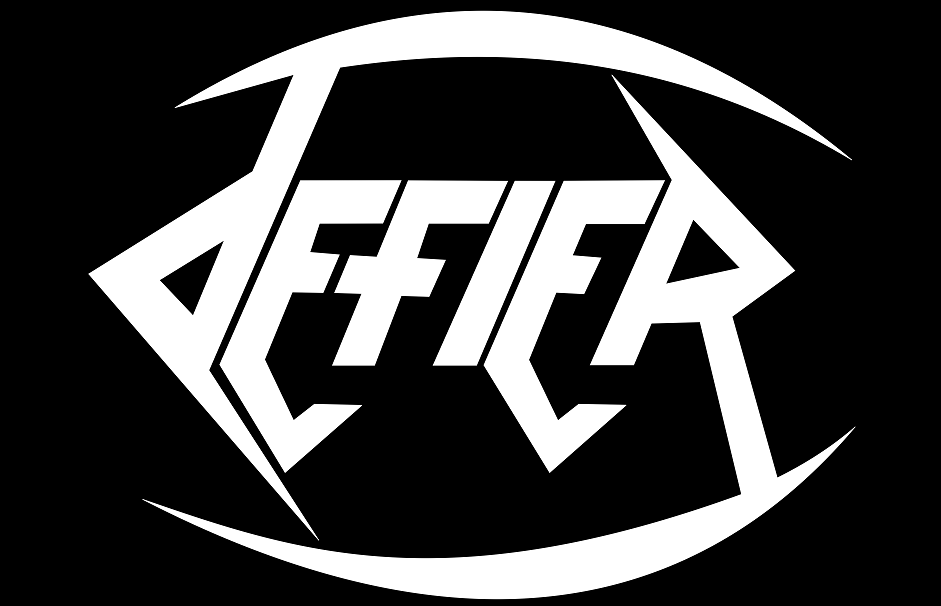 !!!BRAZILIAN HEAVY METAL!!!
We had a conversation with DEFIER.Enjoy!
Welcome to the FILTHY DOGS OF METAL Webzine.
Tell us a few things about DEFIER (Members, Starting Year etc).
Mateus: DEFIER is a traditional heavy metal band formed in 2018 in Brazil. Currently we have 3 members: Mateus Mello on guitar, Matt Ripper on bass and Tony Devil on vocals. We'll have a session drummer for future live shows.
You have recently released your demo ''Pray For No One''. What is the feedback from your audience as well as from the press?
Mateus: We're having very positive feedback from the audience, and this makes us really excited to keep working on new material. We got many local opportunities for live shows, which unfortunately got cancelled due to the COVID-19 pandemic. Now we are releasing our songs on the internet and it's great that we can do something we love and get people from all around the world to enjoy. The New Wave of Traditional Heavy Metal scene is gaining strength and we feel proud to be a part of it.
Label or DIY and why?
Tony: Our first demo, Pray for No One, was entirely made by ourselves, in our own studio, but we intend to get in touch with a label for future works.
Do you prefer Vinyl, Tape, CD or Digital Format and why is that?
Matt: I particularly prefer the classic formats, the analog sound like vinyl and tape mainly, I think Heavy Metal sounds much better and mainly vinyl has a unique and great sound to listen to. However, I believe that all formats are important, because when you have a band, you will have fans who use all these formats and you need to give them access in all possible media.
Your music style is Heavy Metal. Which are your main influences (Favourite Artists / Bands etc.)
Mateus: The three of us really like traditional heavy metal bands like Judas Priest, Iron Maiden, Black Sabbath, Accept, among many others from the 80's, and this is the kind of songs we like to listen to everyday. So, when we get together to play and create new music, there is a good synergy, because everyone has similar influences. But, at the same time, each one of us brings a particular flavour to the sound. I particularly love traditional doom metal bands like Pentagram and Saint Vitus, with slow and heavier riffs, while Matt brings us influences from speed metal bands like Exciter, and we mix it up to make our particular sound. Tony has some really cool ideas for the lyrics, because he likes to read about history and some creepy stuff that fits well with our style.
Which things, do you think, a Band should sacrifice in order to succeed? Have you ever sacrificed anything in your life for a better future of your Band?
Tony: The most important things you have to sacrifice, in my opinion, are time and money. You have to be more organized and buy only what you really need. I don't buy many clothes, for example. And I have stopped watching a lot of things on TV, because it's a waste of time.
Matt: I believe that every musician at some point will sacrifice things in order to follow his professional career. Over the years I stopped doing many things, like postponing trips, time with family and friends, I stopped buying things for myself so I could save some money and invest in the band or my instrument. But, of course, all of this is valid, because I am chasing my dream and, if necessary, I will do it all again to reach my goals.
Mateus: Unfortunately, here in Brazil it's almost impossible to make a living by playing non-mainstream genres of music. So, you have to sacrifice some things to make a heavy metal band viable, because it takes a lot of energy, time and money. The most important thing is to find people who share the same goal and are willing to invest their time on something that may or may not work out in the end. That requires a lot of passion, because it really gets tough along the way.
Describe your ideal live show as a performance Band. Have you already experienced that?
Tony: In this band, we haven't had our debut show, because of the pandemic. But we've had good shows playing together with our old band. The ideal live show would be the one with a large number of people and a sound of quality for the audience as well as the musicians. Preferably in a festival, where the band would be able to play for people who never heard us before, then you can feel the authentic reaction of the audience.
Which attributes, do you think, that a new Heavy Metal Band should have in order to gain identity and be unique?
Mateus: The heavy metal public is difficult to please. If you stray too far from your identity, you get bashed, and if you just repeat the same old thing, you can sound boring. Worry too much about this and you end up letting fear get in the way of your ideas. I don't really think a band needs to be unique to be good. In fact, trying too hard to be different can be a trap, because you end up not being yourself. To me, passion is the key, and the details matter a lot. It's great to see a band that really cares about giving a good experience to the public (sound quality, visuals, communication, etc). When you put your soul into it, that in itself will make it unique. Even if you are playing for just a few drunk friends at the local bar, give it 100%.
Do you believe that Bandcamp and other Digital Platforms help the new Heavy Metal Bands? Which, do you think, is the ideal way for a Band to promote its work?
Matt: For sure! As much as a band turns its ideal and its style back to Classic Heavy Metal, we are not in the 70s or 80s, the technology is there to be used for the benefit of the bands, and I think this type of platform for promotion is very important. Nowadays many people like vinyl, tapes and CDs and every band of our style needs to have this type of material available, but we also need to embrace new technologies. As for the disclosure, I think that every form is valid, whether it is using social networks, websites and digital platforms, or you are doing as before with your material in hands and specialized magazines, everything that is a dissemination tool is very useful for a band who is starting and wants to have its name known.

Tell us a few things about the New Underground Metal Scene in Brazil (Bands, Fanzines, Webzines, Metal Clubs etc.)
Matt: The underground scene in Brazil has been stable over the years, this new scene that is coming with force all over the world, NWOTHM (New Wave of Traditional Heavy Metal) is still new here, few people comment on it , although there are many fans of the bands of this new generation. Many bands here have embraced this movement and are growing and contributing a lot to it, especially in urban centers where Heavy Metal is very strong, such as the city of São Paulo for example. Here in our region, which is in the South of Brazil, where the Extreme Metal is very strong, we have a little difficulty in appearing among so many bands, but I believe there is room for everyone. There are new bands coming up in all regions of the country, young people making Metal and managing to record their material with great quality and gaining a certain visibility mainly outside the country. Many of them are using social networks and YouTube channels to promote their Webzines and programs focused on Heavy Metal , with interviews and coverage of shows and festivals in their regions. Talking about Metal clubs, it is a complicated subject, this year of 2020 was deadly for the scene in this matter, because there were many losses and places closing, I hope that when all this passes, everything will return to normal and new places will open here.
Do you know anything about the Hellenic Metal Scene?
Matt: When asked about Greek Metal, what comes to mind are bands like Rotting Christ, Varathron and Nightfall, but I know that there are a lot of new generation metal bands doing wonderful jobs, like Steelwitch and Black Sword Thunder Attack, that launched their EPs in 2020, which are great.
Mateus: I recently found out about Northwind and I really liked their new album "History". I used to listen a lot to Rotting Christ and the stoner metal band Nightstalker.
What are your future plans?
Tony: We intend to produce material of professional quality: a single, a video, a lyric video, and to create new songs for our first album.
Thank you very much for your time & Keep up the good work! The closure is yours.
It was a pleasure for us to answer your questions. You're doing a great job! Thank you very much for this interview!
By Steve the Filthy Dog.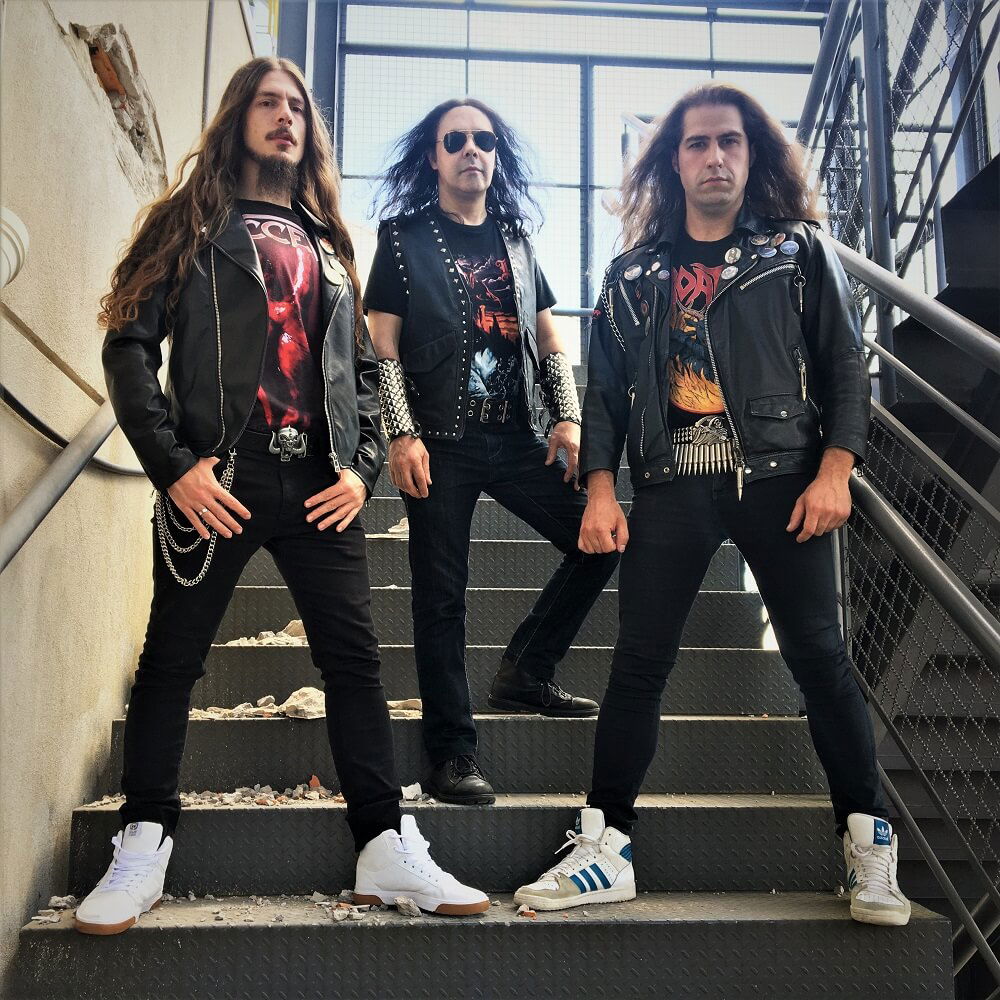 DEFIER CONTACT:
https://defiermetal.bandcamp.com/