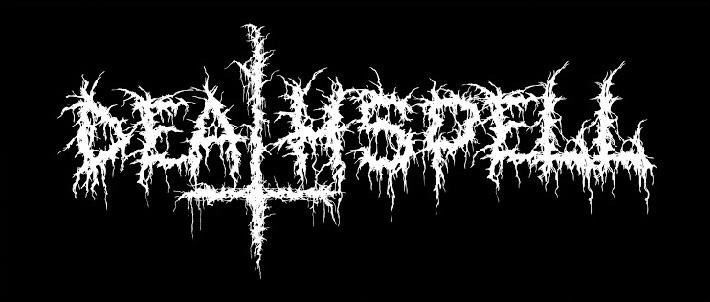 !!!BASTARDIZED METALPUNK FROM THE USA!!!
We had a conversation with Edgar. Enjoy!
Welcome to the FILTHY DOGS OF METAL Webzine.
Tell us a few things about DEATHSPELL (Members, Starting Year etc).
Deathspell started in early 2020. Our most current line-up was Me (Edgar) Lead guitar/vocals, Jonny rhythm guitar, Jerrod on bass, and Matt on drums. Matt is our second drummer our original drummer ended up not working out. We were originally a three piece until Jonny was recommended by a mutual friend from another band.
You have recently released your EP ''Deathspell''. What is the feedback from your audience as well as from the press?
After releasing our Self Titled EP we were met with heavy praise from friends and fans alike. Specifically the songs White Witch and Human Collapse both which are fan favorites. I was pretty stoked since this is my first time releasing my own stuff with my own band.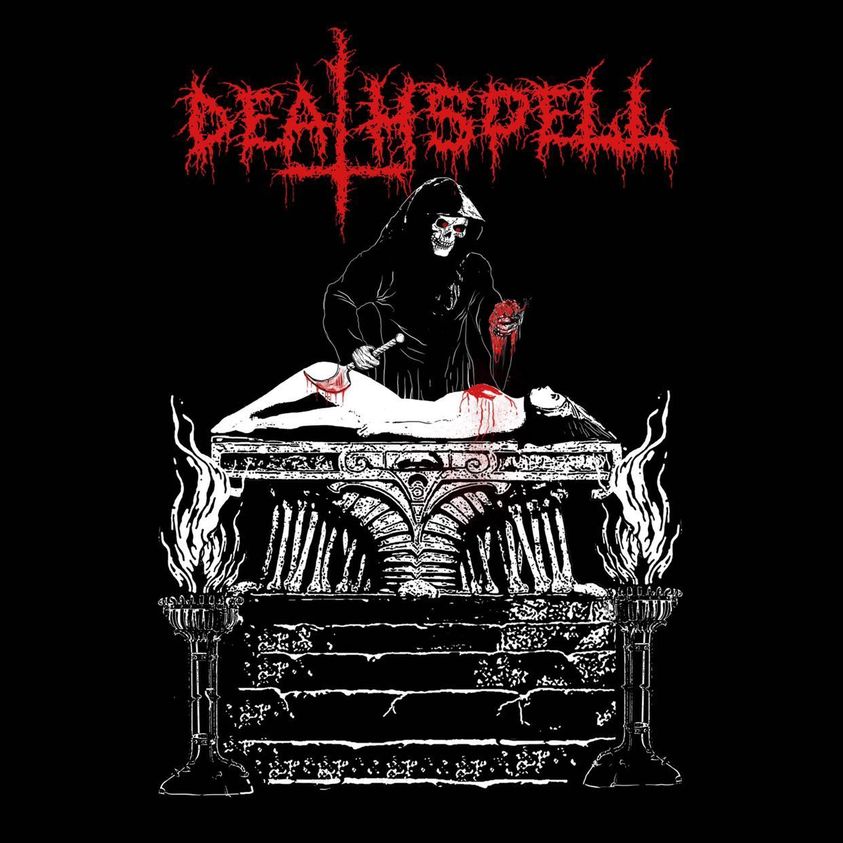 Label or DIY and why?
Both have their pros and cons I feel. Personally so far everything we have done has been on our own without a label so I would fall more on the DIY side. Although I imagine when it comes to promotion having a label to push your material farther is nice.
Do you prefer Vinyl, Tape, CD or Digital Format and why is that?
I'm a big fan of Physicals. There is just something special about owning your music you know? Having a physical piece of someone's time and efforts. I love looking at album artwork and reading lyrics. Looking at photos of the members things like that.
Your music style is Black MetalPunk. Which are your main influences (Favourite Artists / Bands etc.)
Main influences as far as punk we love United Mutations, G.I.S.M, Anti Cimex, Discharge, Zouo, Blazing Eye. As far as metal goes Bestial Warlust, Repulsion, Bathory, Sarcofago, Black Witchery, Perversor. We like shit that's fast and aggressive. Blast beats and crazy riffs.
Which things, do you think, a Band should sacrifice in order to succeed? Have you ever sacrificed anything in your life for a better future of your Band?
Definitely to really be successful at anything requires a lot of dedication, sacrifice, patience, perseverance, and sheer willpower and focus. Trying to balance your goals against responsibilities, emotions and time itself. All these things get you close to it but it's never guaranteed for anyone unless luck is on your side, but the chance of success is more than enough for me to risk my comfort and sanity and maybe even my life, but I'd rather struggle striving for something great than take the safe and easy road through life.
Describe your ideal live show as a performance Band. Have you already experienced that?
My ideal show is one where everyone is up front by the stage instead of hugging the walls. People stage diving, moshing, and banging their heads like maniacs with their fist in the air. That would be the ideal environment for me. Chaos and Destruction.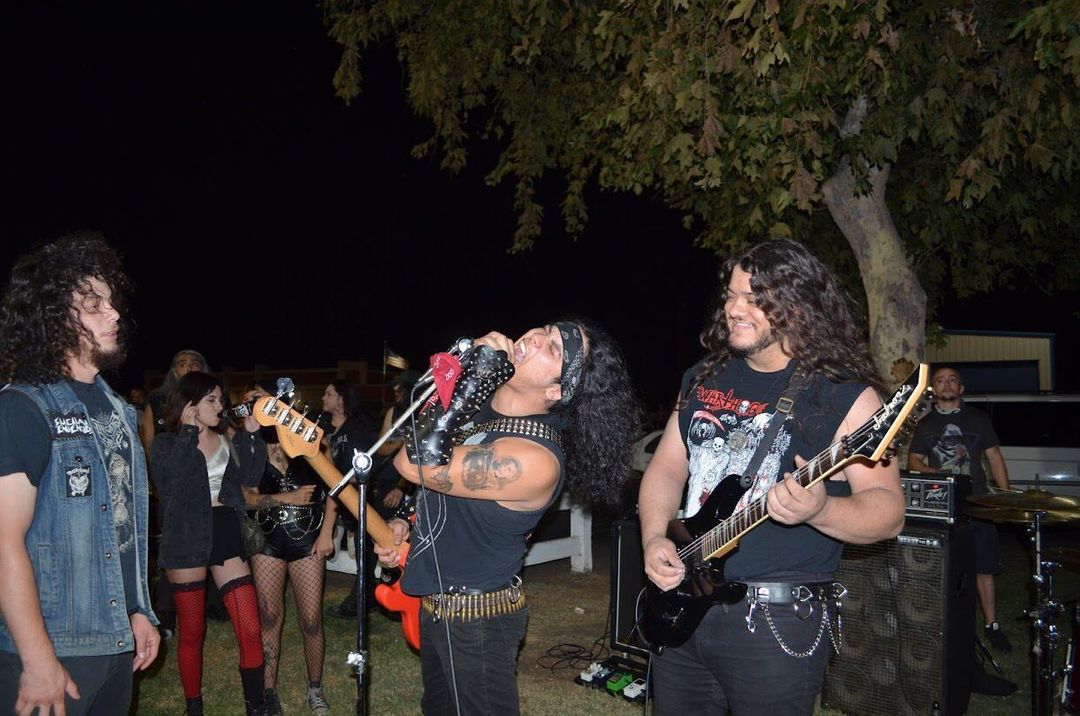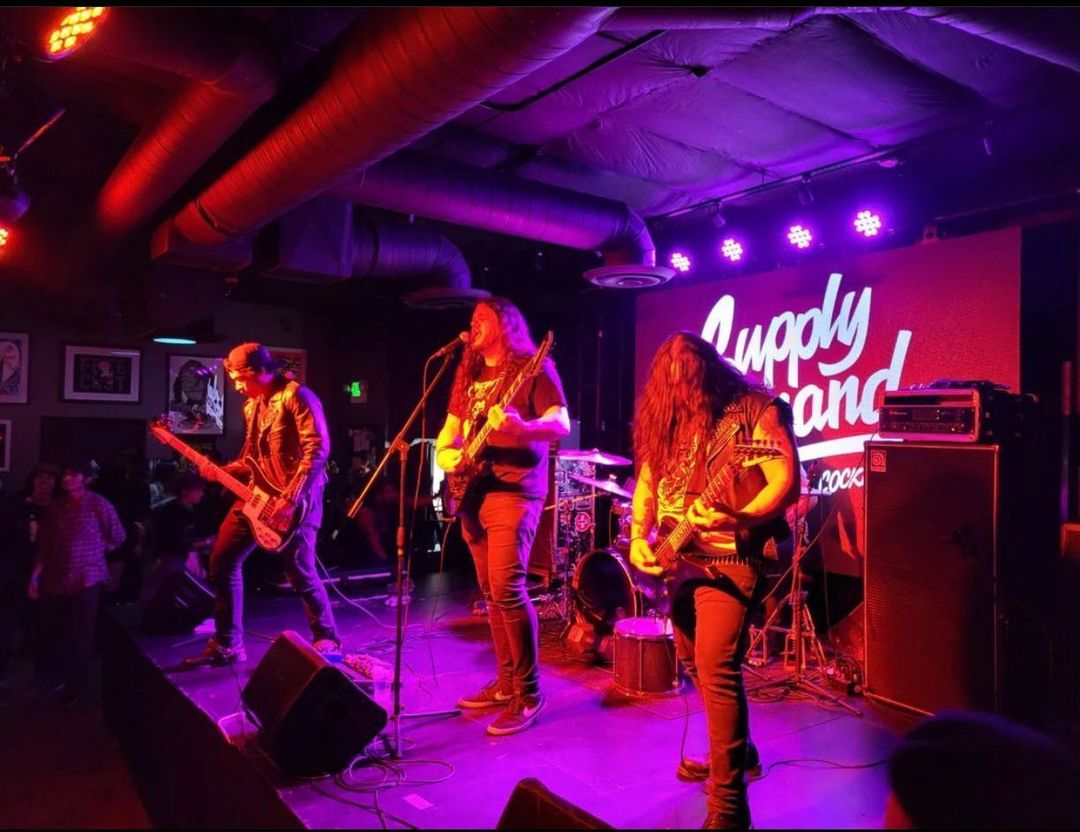 Which attributes, do you think, that a new MetaPunk Band should have in order to gain identity and be unique?
For a new Metal Punk band to be unique they have to be true to their influences while also forming their own sound. Draw in ideas from all sub genres of metal and punk and make the most chaotic angry music you can make.
Do you believe that Digital Platforms help the new MetalPunk Bands? Which, do you think, is the ideal way for a Band to promote its work?
Digital platforms like Bandcamp and Spotify help a ton with getting music out as they are extremely accessible to everyone. As well as YouTube. All great ways to get your music out there and have new people discover you. We've gained fans from social media and band camp and a lot of listeners on Spotify.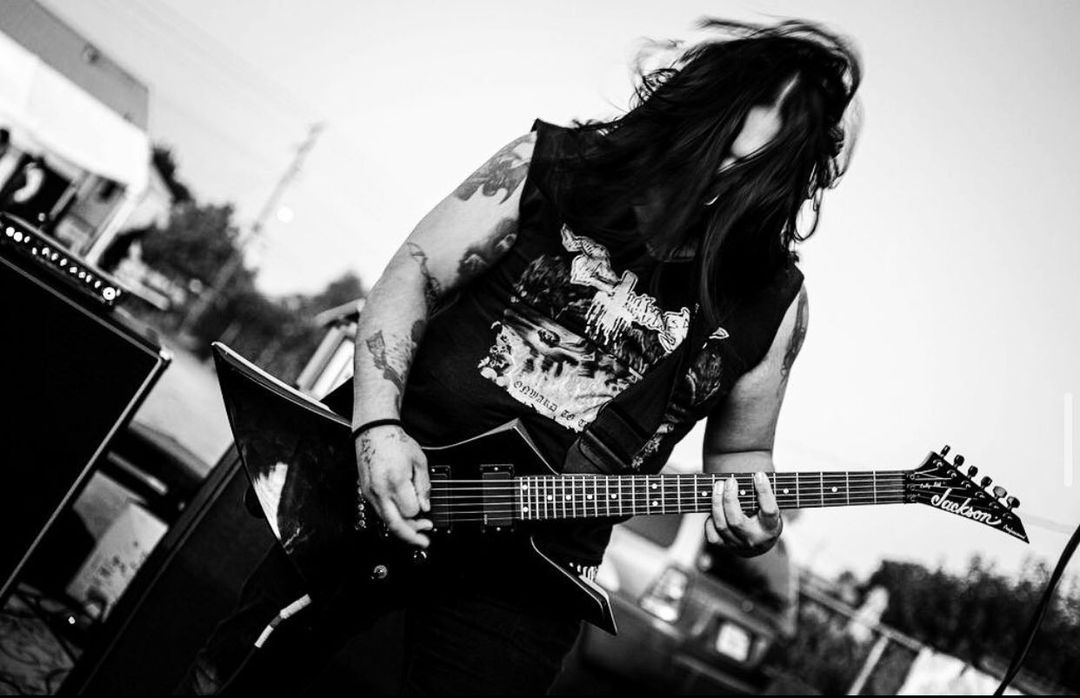 Tell us a few things about the New Underground Metal Scene in Riverside, California (Bands, Fanzines, Webzines, Metal Clubs etc.)
The Riverside scene has changed a lot over the years there is some great talent here, a few to mention are Mechanist and Deep Cavity two vastly different bands but both AMAZING. We don't have many metal clubs here but we do have a weekly Goth night at a local club where a lot of people hang out and many band mates attend. Riverside unfortunately doesn't have many metal friendly venues many shows here are DIY but I kind of prefer it that way. We usually play outside of our area usually Los Angeles.
Do you know anything about the Hellenic Metal Scene?
We are familiar with the Hellenic metal scene one of our favorites is the mighty Ravencult! You guys have a great BM scene.
What are your future plans?
Future plans are to tour more of the United States and push our music towards the east coast. Hoping to travel to NYC someday! Meet and make new like minded friends all over the world. Write a full length album and tour heavily.
Thank you very much for your time & Keep up the good work! The closure is yours.
Thank you guys for the interview! We will have more chaos and destruction for everyone soon! We are Deathspell check out our EP on all streaming platforms as well as Bandcamp and YouTube and keep a look out on our Instagram @deathspell_666 for updates. DEATH FUCKING SPELL.
By Steve the Filthy Dog.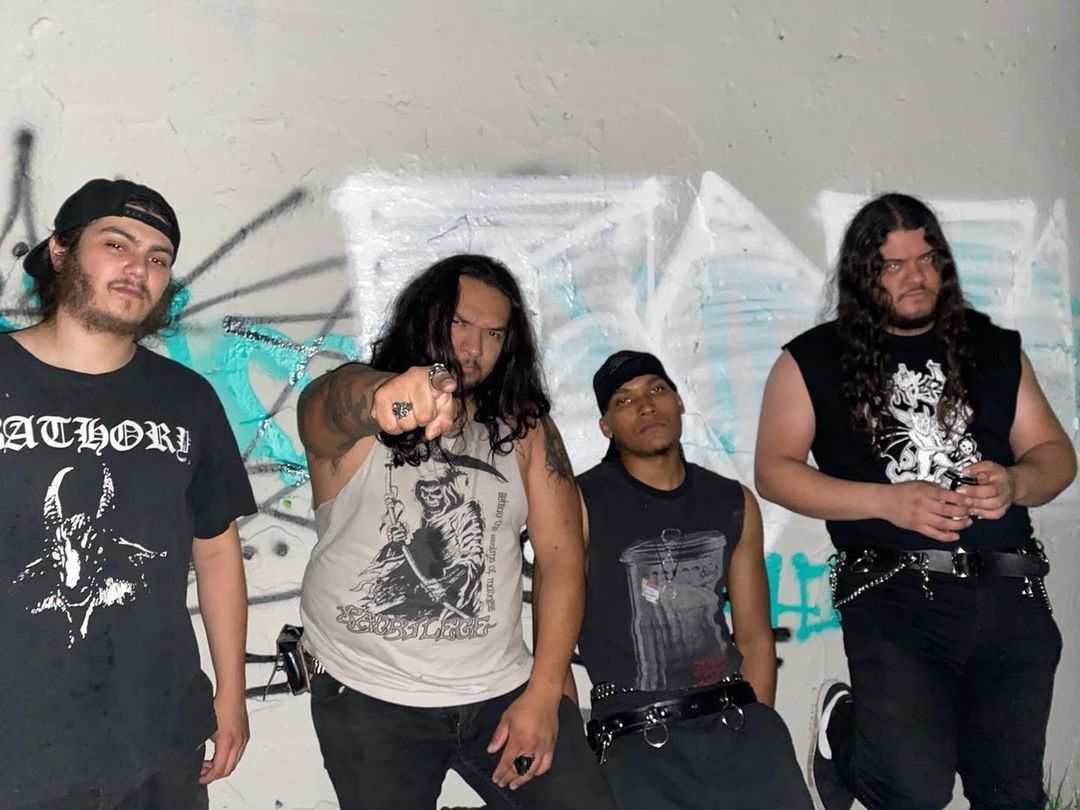 DEATHSPELL CONTACT:
https://deathspell66.bandcamp.com/album/deathspell-s-t-ep
https://www.instagram.com/deathspell_666/
https://open.spotify.com/artist/39UpT2eNoXt4WGDkAGFmon