!!!SPANISH HEAVY METAL!!!
Welcome to the FILTHY DOGS OF METAL Webzine.
Tell us a few things about DEATH STALKERS (Members, Starting Year etc).
Death Stalkers began in 2016 as a solo project of Ismael Conejero who released the single "Metalized Dream". After that, the project became a band and has had some lineup changes along these years. Nowadays Death Stalkers are Ismael Conejero (Metrakillator) on Vocals & Guitars, Sergio García (Atonement, Ex- Aggresssion, Ex-Shotgun) on Drums, and Jaume Perna on Guitars & Bass.
You have recently released your single ''Valley of the Witch''. What is the Feedback from your audience as well as from the Press?
Honestly we don´t do any promotion out of our social networks and we had no expectations about how we would be received. Surprisingly, a small label became interested to release a 7" but in the end it was not possible due the economic situation caused by the COVID.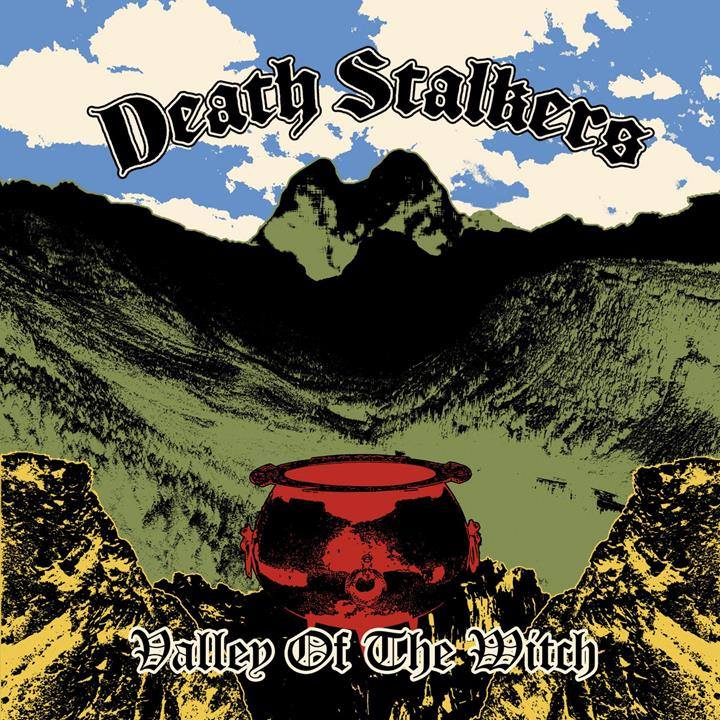 Label or DIY and why?
It´s a hard question, DIY gives you more flexibility and full control of your decisions and a label will generally give you a better know-how in terms of promotion and distribution, but in the end it all comes down to the expectations you have and what you want to achieve.
Do you prefer Vinyl, Tape, CD or Digital Format and why is that?
I prefer vinyl for collecting, but when I listen to music I don´t really care about the format, its all about enjoying it.
Your music style is Heavy Metal. Which are your main influences (Favourite Artists/Bands etc.)
Individually we listen to a lot of different stuff and genres, but in Death Stalkers we are more focused in 70s and 80s metal and doom bands like Sabbath, Angel Witch, Motörhead, Pentagram, Manilla Road, Candlemass, Trouble, Cathedral...
Which things, do you think, a Band should sacrifice in order to succeed? Have you ever sacrificed anything in your life for a better future of your Band?
When you really like what you're doing, no matter whether it's personal or professional, it doesn't feel like a big sacrifice (apart from the time you spend). But it´s true that sometimes there are things you don't really enjoy, like loading all your gear into a van.
Describe your ideal live show as a performance Band. Have you already experienced that?
Live show? What's that? Ahh yes.. that thing we used to do before, when it was the year 2019… Anyway, jokes aside I think that a perfect show is when we have good vibes from everyone regardless of the venue size, and of course a bunch of booze and weed always help to complete a delightful evening.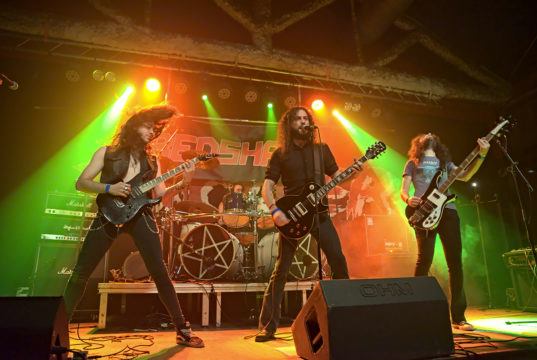 Which attributes, do you think, that a new Heavy Metal Band should have in order to gain identity and be unique?
Well... I think there is no magic formula to be singular in music, maybe the key is the sum of different talents and points of view making the final result even richer. In the end the most important thing is doing what you like to do as well as you can and being honest with yourself.
Do you believe that Bandcamp and other Digital Platforms help the new Heavy Metal Bands? Which, do you think, is the ideal way for a Band to promote its work?
Yes of course they do, but we're living in a digital world and a band is just a drop in the ocean, so if you really want to promote very well your work you are going to need money or a big talent in the equation.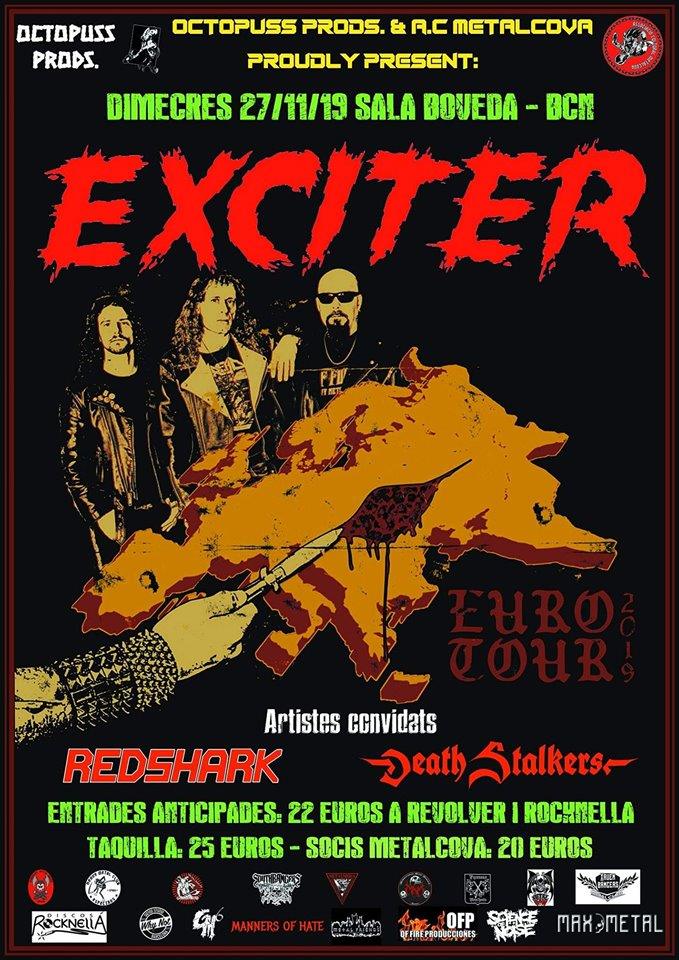 Tell us a few things about the New Underground Metal Scene in Spain (Bands, Fanzines, Webzines, Metal Clubs etc.)
There are some great bands of many different genres like Witchtower, Hitten, Guillotina, Bocc, Redshark, Abisme, Wasted Milita, Löanshark,Atonement,Insulters, Avern, Körgull the Exterminator, Raptore… and great metal clubs like Metalcova, Metal Bats, Pounding Metal, Heavy Metal Espectros, Mediterranean Metal Maniacs...
Do you know anything about the Hellenic Metal Scene?
Honestly I don´t know too many bands from the underground scene but this past year I've discovered Sacral Rage and they've surprised me favorably. I also know some people from Greece but I´ve never had the pleasure to visit, I hope some day I´ll do it, if it´s possible during an Up the Hammers festival.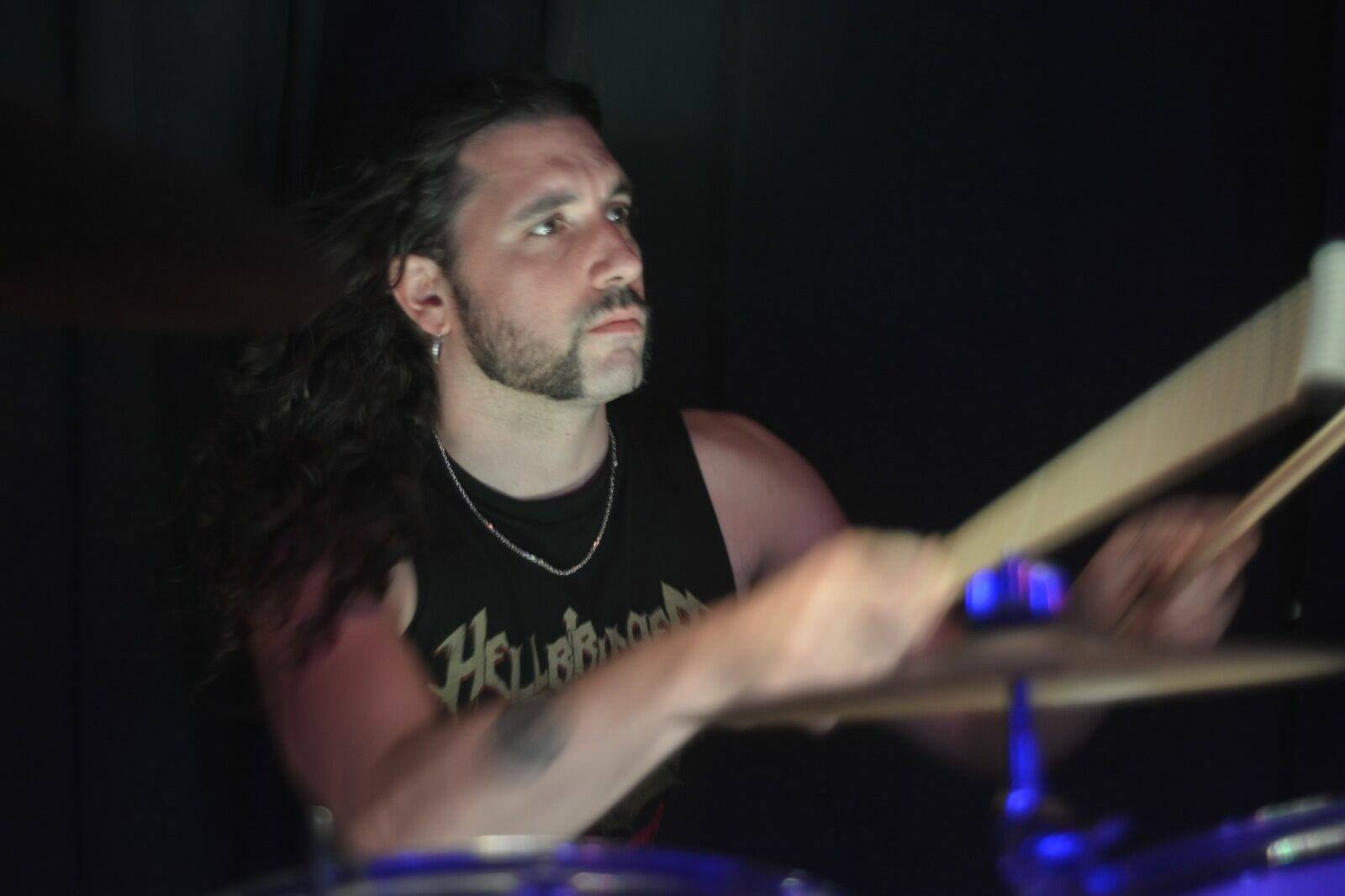 What are your future plans?
At this time we are taking a break due to the COVID mobility restrictions which affect Ismael who lives far from Barcelona and Sergio is in rehabilitation because of an accident. When we come back we will finish the recording of some old songs and in the long term if Crom wills we hope to record all of our new songs and play some concerts.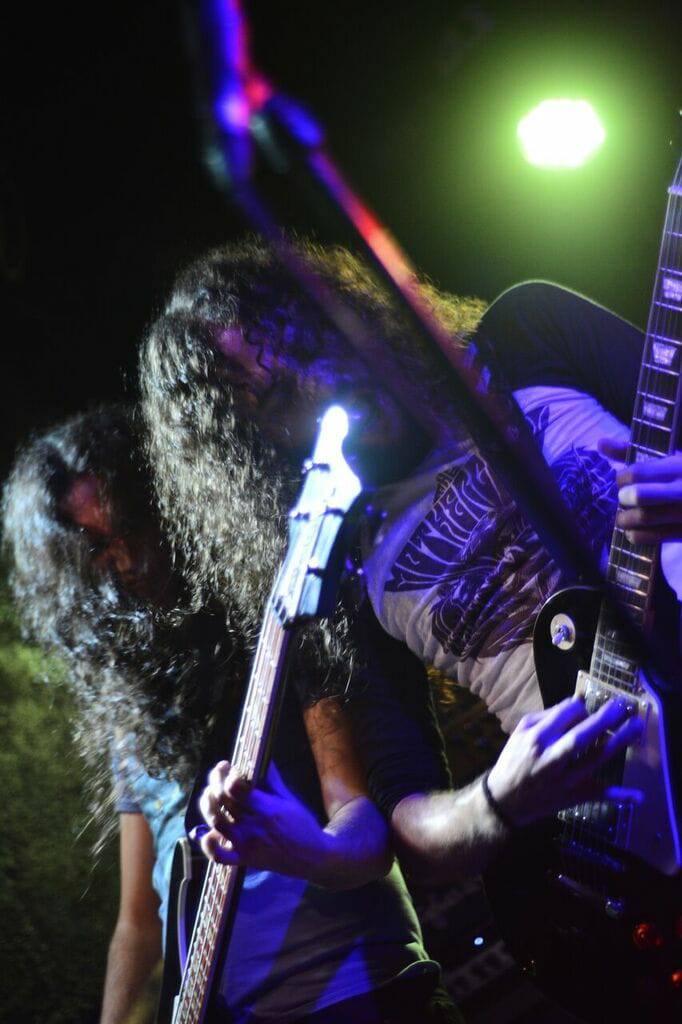 Thank you very much for your time & Keep up the good work! The closure is yours.
Thanks to you! It´s been a pleasure responding to all your questions, and to all the people who are reading us keep safe and stay heavy!
By Steve the Filthy Dog.
DEATH STALKERS CONTACT:
https://deathstalkers.bandcamp.com/
https://www.facebook.com/deathstalkersband