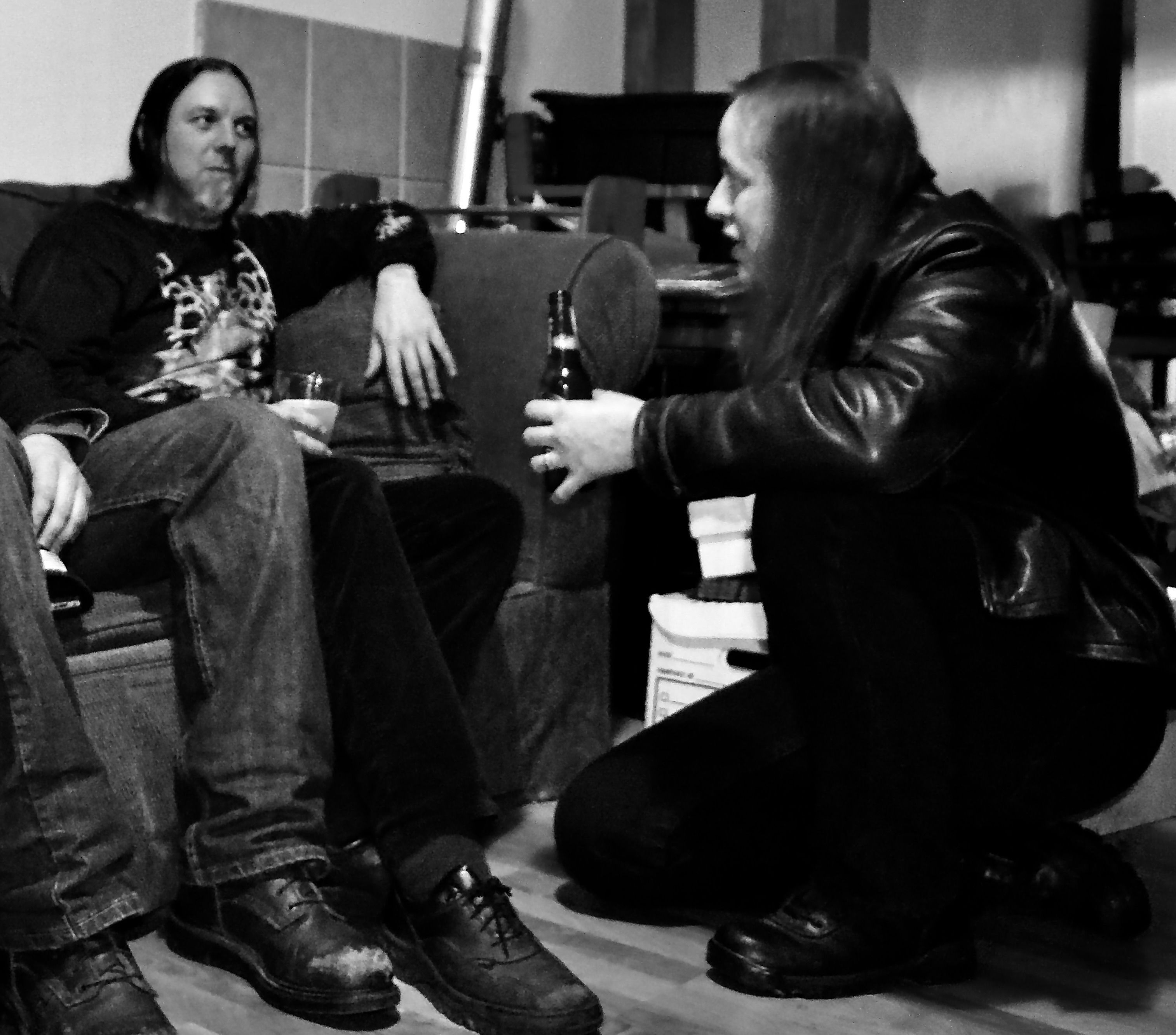 !!!HEAVY/DOOM METAL FROM THE USA!!!
We had a conversation with CRUTHU. Enjoy!
Welcome to the FILTHY DOGS OF METAL Webzine.
Tell us a few things about CRUTHU (Members, Starting Year etc).
Matt Fry: Members of Cruthu are Dan McCormick, Matt Fry, Ryan Evans, Derek Kasperlik. Dan and Matt started the band in 2014 initially as a writing project.After one rehearsal we decided that we wanted to put a live band together. We enlisted Scott Lehman on bass and Teri Brown on vocals.We recorded a demo and shortly afterwards parted ways with Teri. Dan, Matt and Scott continued working and writing the music that would comprise the Angle of Eternity album. In the meantime, Ryan Evans joined the fold and reworked lyrics. Erik Hemingsen joined on bass until permanent bassist Derek Kasperlik was added to the lineup.
Ryan Evans: Yes, Cruthu began circa 2014, with current guitarist Dan McCormick and Drummer Matt Fry. Ryan Evans replaced the original vocalist in '16, & Derek Kasperlik has played bass with us since '18.
You have recently released your album ''Athrú Crutha''. What is the Feedback from your audience as well as from the Press?
Ryan Evans: It has been by large positive and we are grateful for it! Entered the September Doom Charts at #7.
Dan McCormick: Yes, very positive from our followers as well as blogs and other reviews in the community.We've gained quite a nice new following in recent months in addition to our fans from the prior release.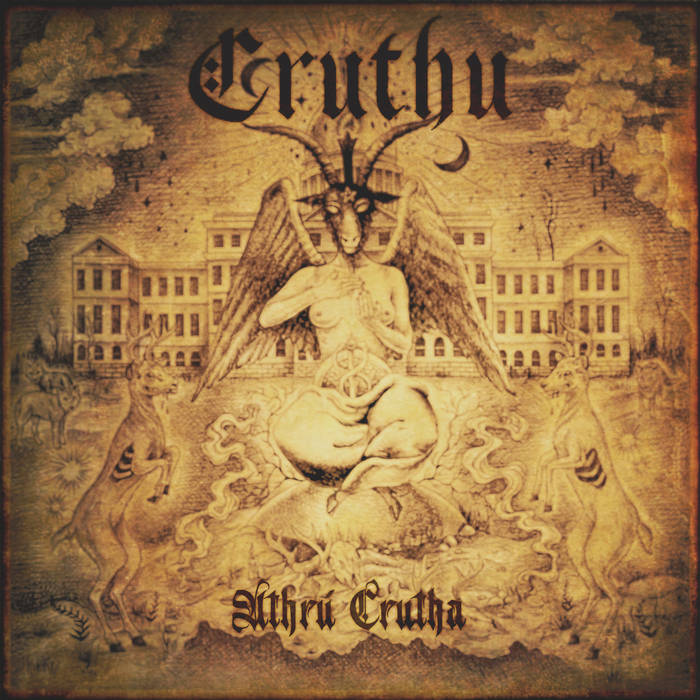 Label or DIY and why?
Ryan Evans: Both have their advantages. I wouldn't want to outright dismiss either method out-of-hand.We've started everything D.I.Y. We released our first album The Angle of Eternity on private press vinyl. Nothing happened at first, then it was distributed through Emetic Records.
The Church Within liked what they heard, & rereleased it a year later. With Athru Crutha, the pandemic has really gotten in the way of releasing it to a European market. Dystopian Dogs have been great about helping us release it on CD domestically and we're hoping to release it on vinyl come Spring-label or no label. Most consider D.I.Y. to be a "punk thing," but it has helped us very much.
Matt Fry:They both have their advantages and disadvantages. Obviously, the music scene has changed in such a way that bands no longer really need label support to be successful.An ideal situation would be to have support from a label that gives the band artistic control.
Do you prefer Vinyl, Tape, CD or Digital Format and why is that?
Ryan Evans: Cassettes were convenient, but demagnetized too quickly. Digital is also convenient, but there's something impersonal about it. Everyone in the band is into vinyl with CD's probably a close second for the clarity.
Your music style is Heavy / Doom Metal. Which are your main influences (Favourite Artists / Bands etc.)
Ryan Evans: Everyone in this band loves Black Sabbath & has for years. There are many other heavy bands-both fast and slow-that have influenced us.There are bands that have collectively influenced us that are not heavy nor Doom.
Dan McCormick: Besides Sabbath anything heavy 70's and into the early years of metal have been some of the most influential as well as bands from the Maryland Doom scene late 90's into the turn of the century. Matt really loves Cathedral among other classic Doom and metal bands.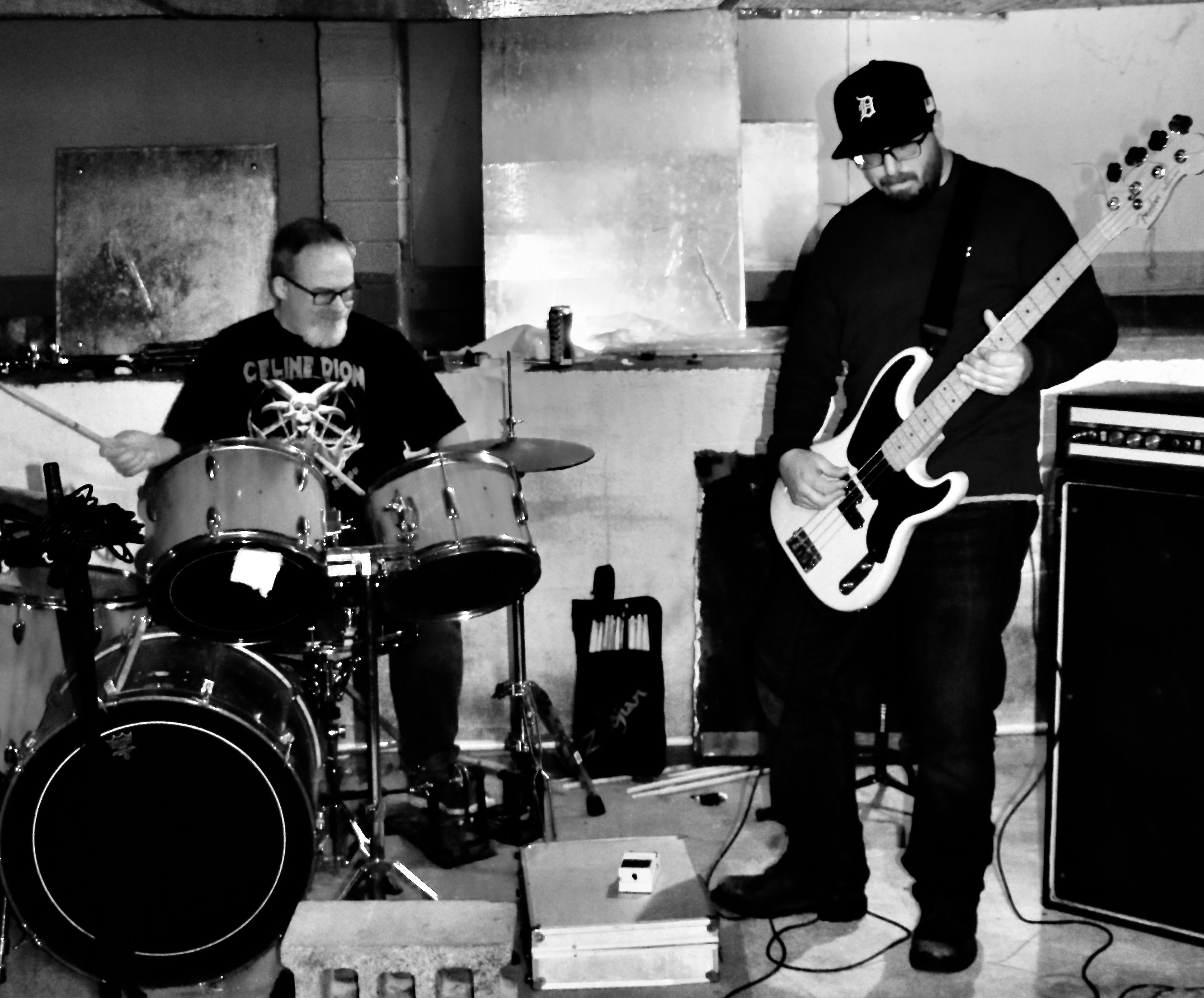 Which things, do you think, a Band should sacrifice in order to succeed? Have you ever sacrificed anything in your life for a better future of your Band?
Dan McCormick: I think we've all made some personal sacrifices to play music in our lives(friends, family, etc.). Collectively we've given up our time in order to make this band work. Everyone lives in a different part of the state as much as three hours away so it's been consistent travel and to make time for writing, rehearsing, recording and shows. We've had to sacrifice mostly time and hard work to succeed at this point but the music we create is worth it. I've never seen this level of dedication in a band and the chemistry is undeniable.

Describe your ideal live show as a performance Band. Have you already experienced that?
Ryan Evans: We're definitely "old school" in the respect that we're a "jeans & t-shirt" band. We don't rely on costumes or extravagant staging-not knocking bands who do. We're a "what you see is what you get" band, so it's up to us to deliver a show full of power and emotion. Our ideal show is yet to be had, although we were quite pleased with Doomed & Stoned in Indy, '18.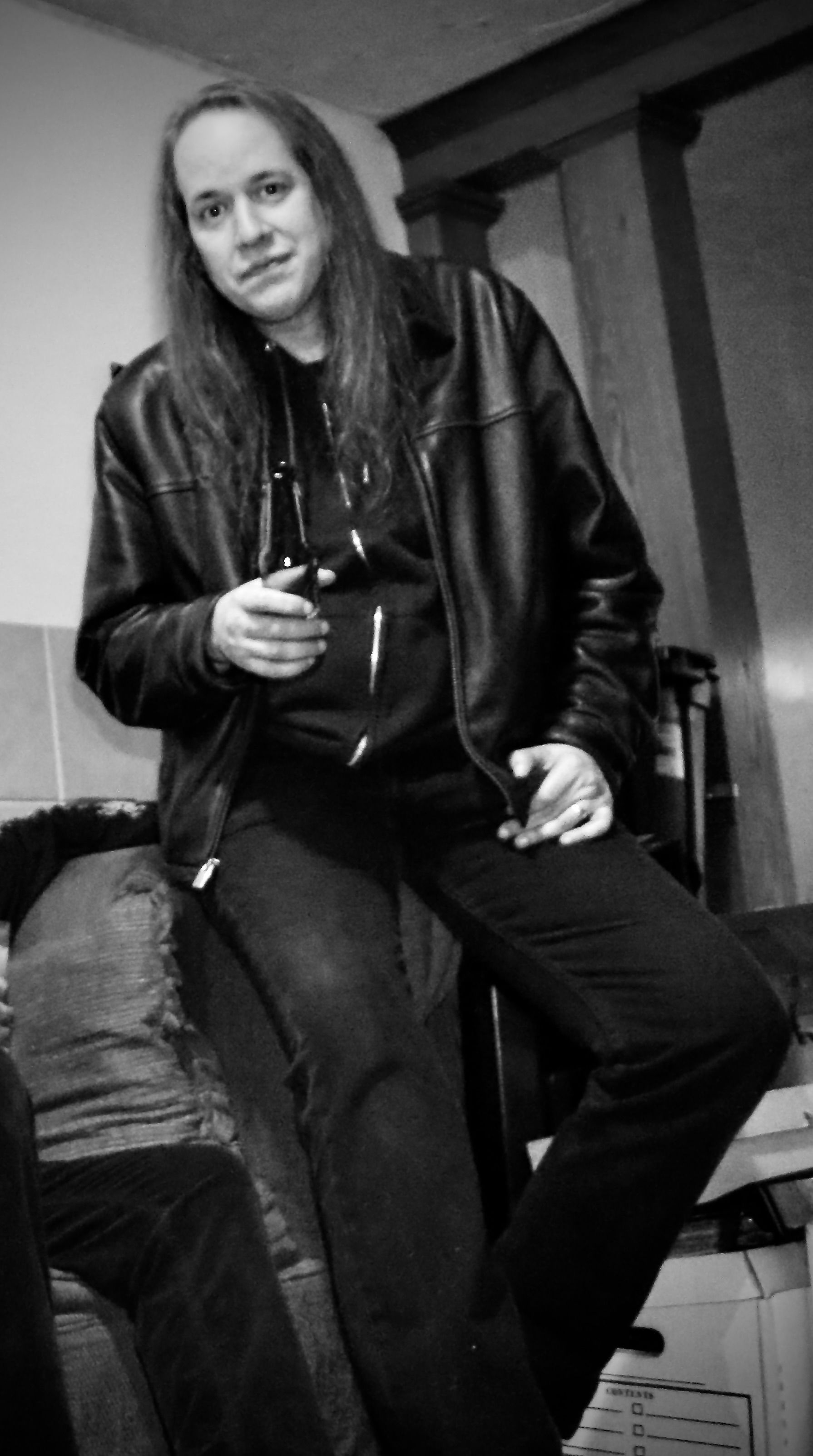 Which attributes, do you think, that a new Heavy Metal Band should have in order to gain identity and be unique?
Ryan Evans: You must have your own sound. Not the sound of 1-4 other seminal groups that are currently popular. If a band does this, they end up chasing their own tail. Now, there are many Heavy Metal bands of different eras that have distinct characteristics that have been untapped that can provide useful ideas in tandem with any you may have.
Do you believe that Bandcamp and other Digital Platforms help the new Heavy Metal Bands? Which, do you think, is the ideal way for a Band to promote its work?
Ryan Evans: Bandcamp and digital have helped not only Cruthu, but many of our contemporaries and up-&-comers as well. While we're the types that enjoy holding a record sleeve(or CD) to read, many are able to just download & listen without the artwork. Vinyl prices can get to a point out of the average buyer's price range, and for the time being it seems that digital platforms are necessary.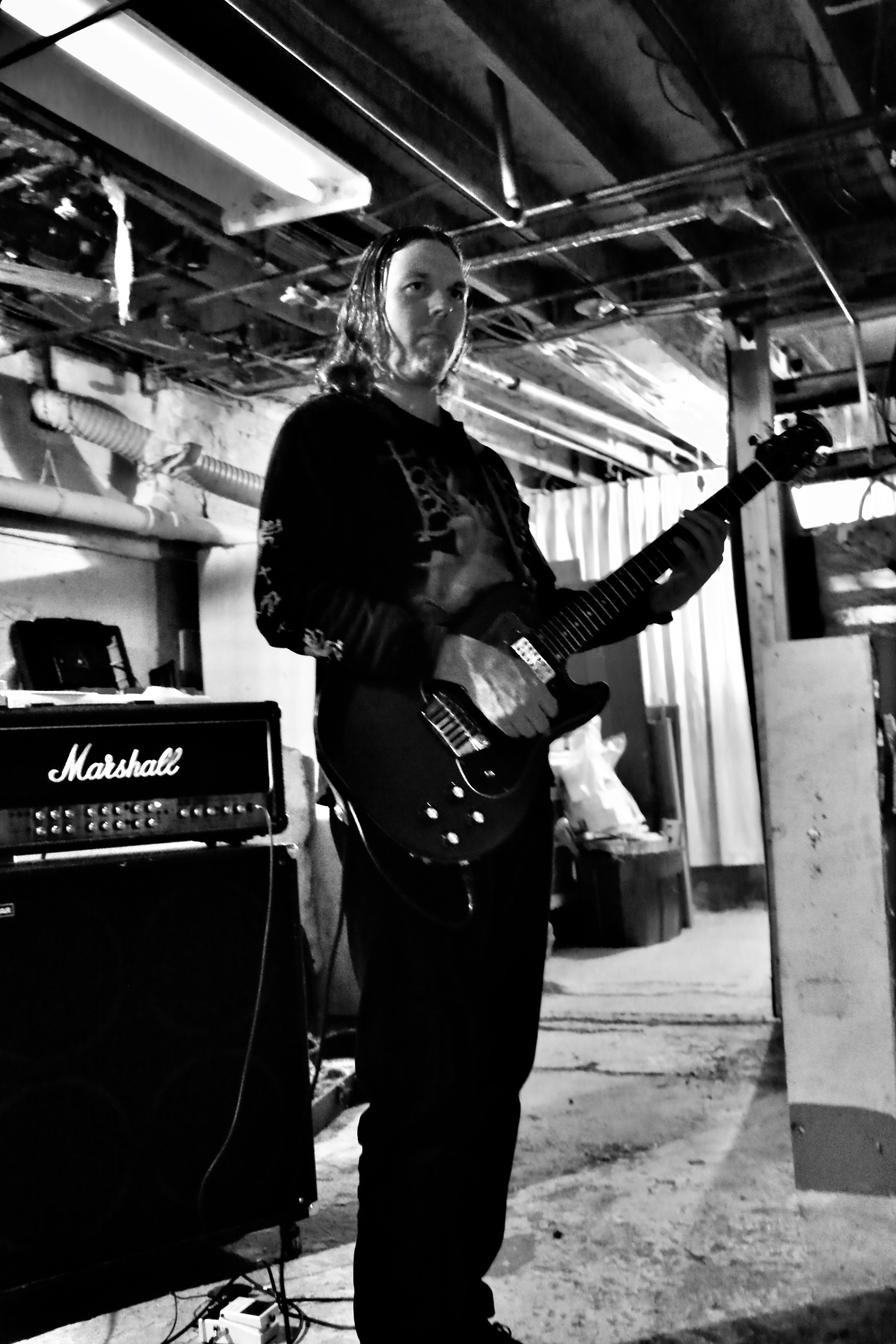 Tell us a few things about the New Underground Metal Scene in Lansing, Michigan, USA (Bands, Fanzines, Webzines, Metal Clubs etc.)
Dan McCormick: Lansing is an ever-changing music scene. Bands for the most part come and go as do the venues. Currently there's not much going on due to the pandemic. Before that there were three small venues in the area hosting shows with some touring bands from time to time. There are also a few DIY spots where you can catch some local punk and metal bands.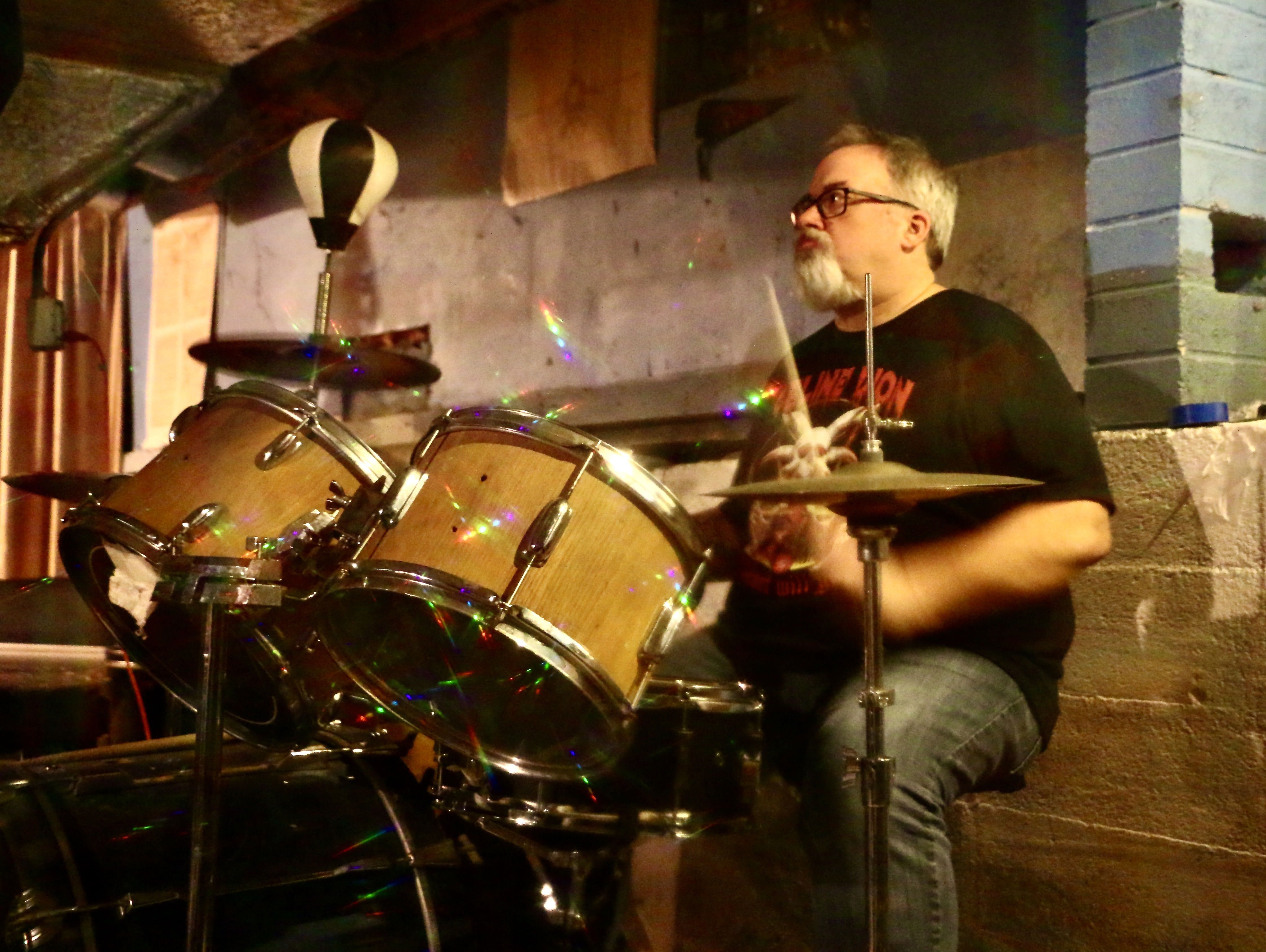 Do you know anything about the Hellenic Metal Scene?
Dan McCormick: We are unfamiliar with the Hellenic Metal Scene.

What are your future plans?
Ryan Evans: We have a new song in the works for a compilation on Dystopian Dogs. Also, a band from Ohio called Wasteland Coven asked us to provide material for a Midwestern Doom Metal compilation, & riffs have already been written for a third Cruthu release.

Thank you very much for your time & Keep up the good work!
By Steve the Filthy Dog.
CRUTHU CONTACT:
https://www.facebook.com/cruthuband