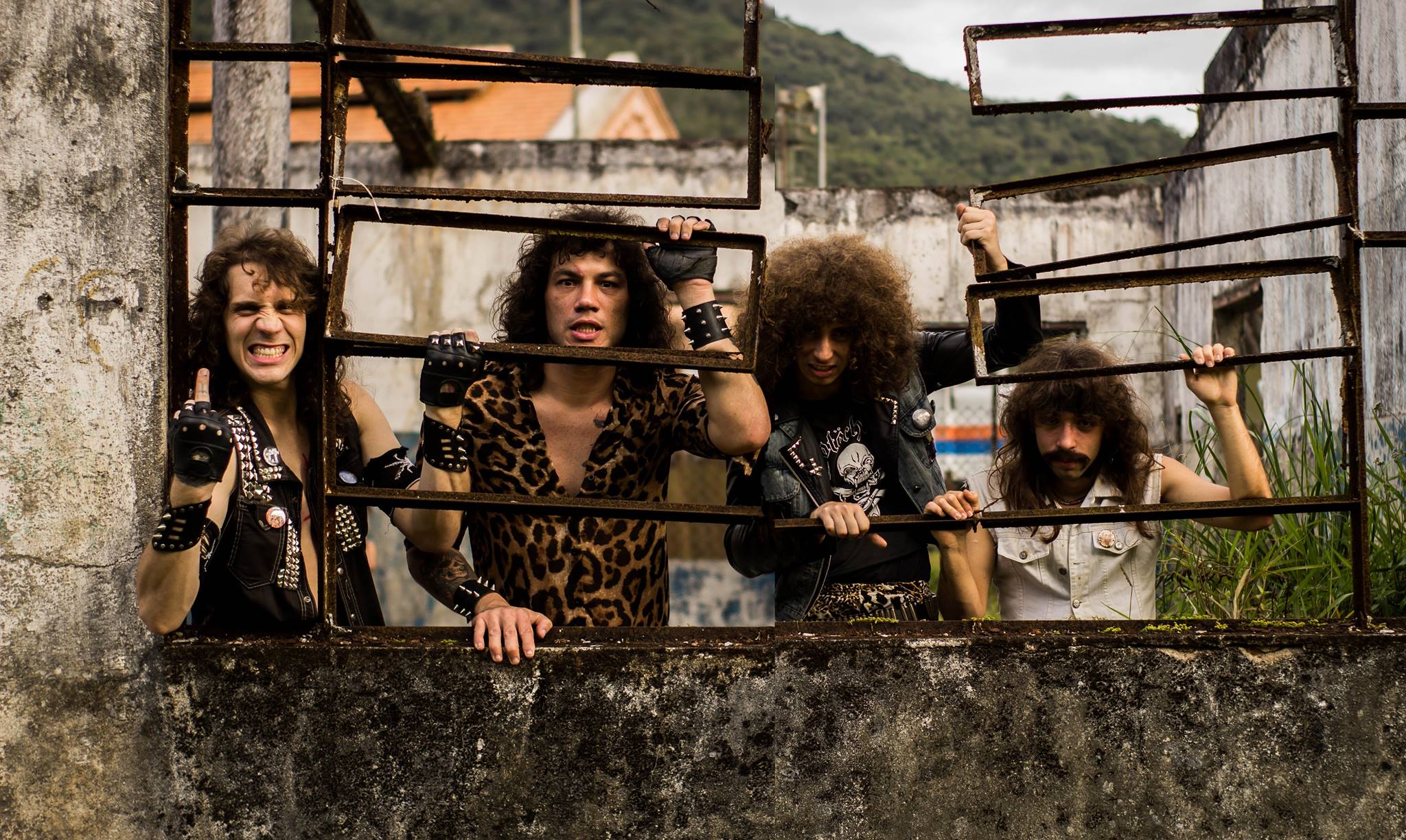 !!!TRUE HEAVY METAL WARRIORS FROM BRAZIL!!!
We had a conversation with Rodolfo (Vocals). Enjoy!
Welcome to the WEALTHY METAL DOGS Webzine.
Tell us a few things about CHUMBO (members, start year, etc.).
How's Stavros !?
I hope well!The band Chumbo started in 2017 in the city of São Paulo, Brazil. The members are:
Rodolfo Aço Selvagem - Vocal
Gustavo Satanik Ripper - Guitar
Matheus Shinning - Bass
Lucas Lion's Creak - Drums
We are a Heavy Metal / Punk, Heavy Rock band.

You have recently released your album '' Chumbo ''. What is the Feedback from your audience as well as from the Press?
The album Chumbo is pure energy, a declaration of eternal love for Metal.Made by true lovers of steel, for true lovers of heavy music around the globe.We are maniacs in love with Metal.Our songs talk about not accepting what the system imposes on us.Life in Brazil that is very unfair without rights.About never giving up on dreams.About never surrendering.Do not suffer from the problems of the past and learn from them.Hell, drinks, rebellion, rebellion, Rock'n'Roll ...
Label or DIY and why?
The label that released our album are: "Rocketz Records and Sangue Underground Records"
Do you prefer Vinyl, Tape, CD or Digital Format and why is that?
I like vinyl better.The goal as a band is to have our vinyl album.I also like Tapes.CD I don't like very much, but I'm going to release it.The format is unpleasant, the sound quality is much lower in digital. I like Vinyl, big inserts with huge photos and lyrics.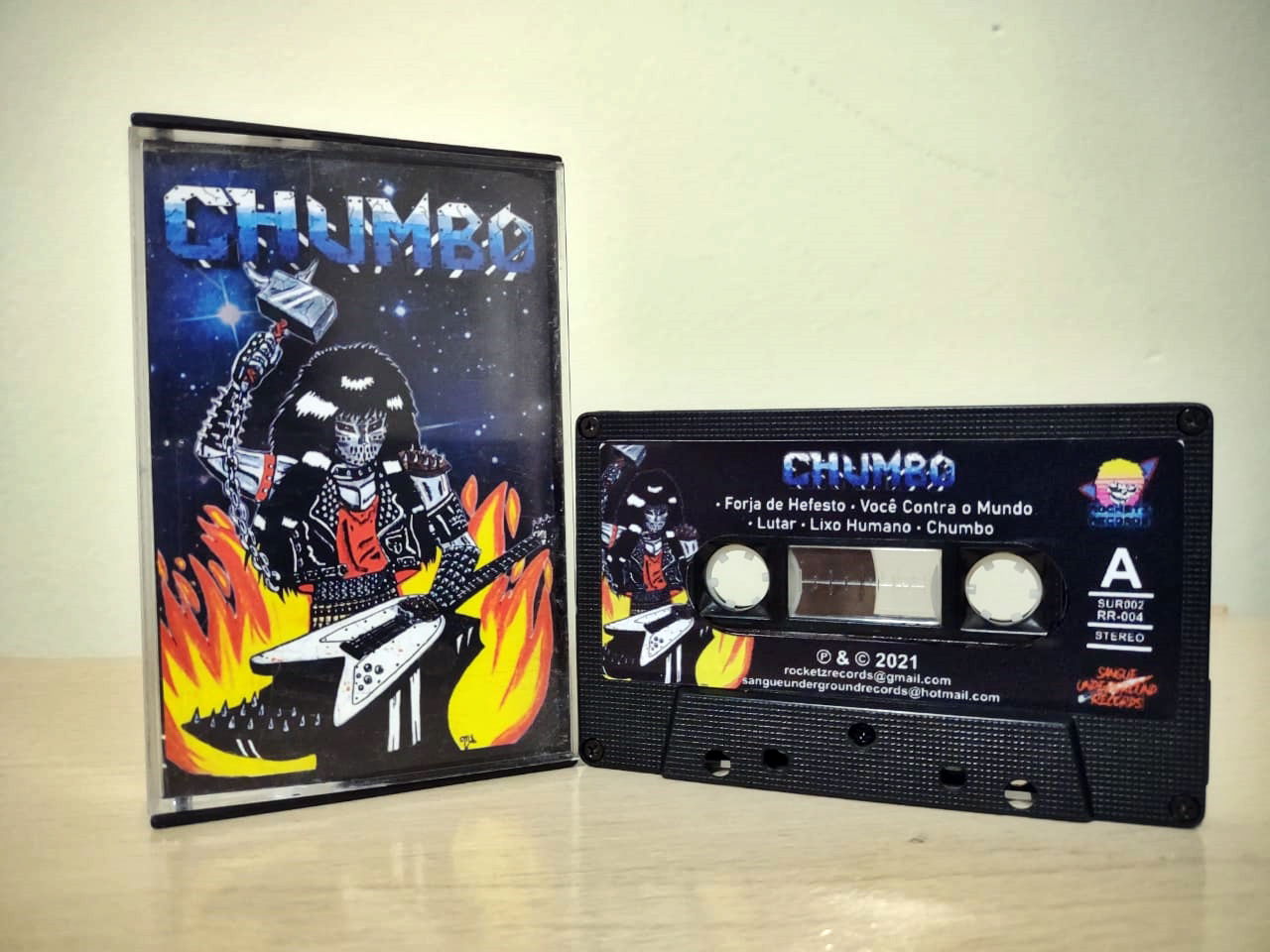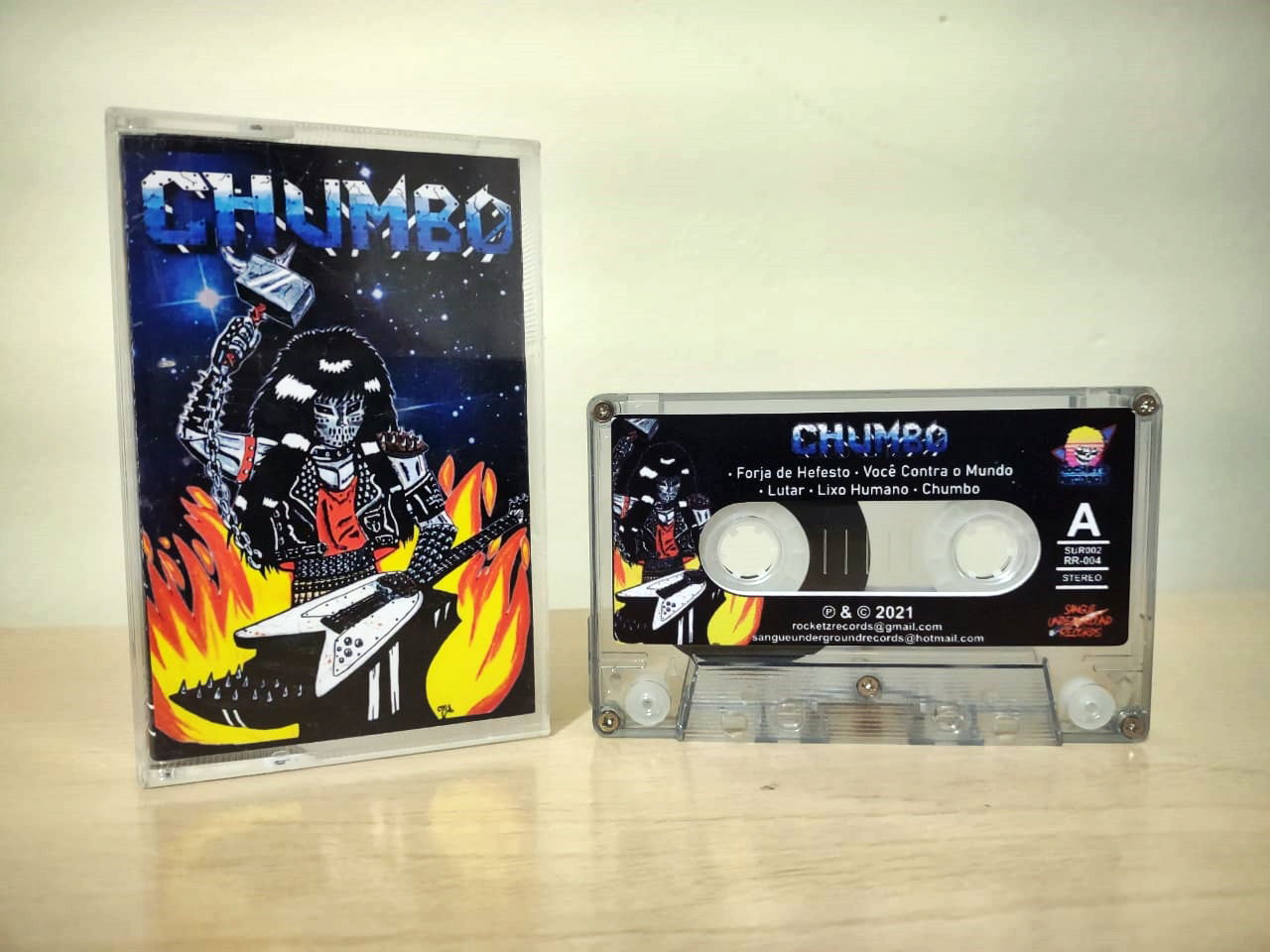 Your music style is Heavy Metal. Which are your main influences (favorite artists / bands, etc.)
We have old Heavy Metal influences and some current ones with a real Metal sound: Mercyful Fate, Pentagram, Black Sabbath, Satan, Plasmatics, Alice Cooper, Kiss, Motörhead, Tank, Lizzy Borden, Metal Church, Saxon, Austrian Maniac, Metalucifer, Inepsy ...We like to dress in Heavy Metal mode inspired by Iron Maiden 1980/1981 ...1983 Mercyful Fate ..
Which things, do you think, a Band should sacrifice in order to succeed? Have you ever sacrificed anything in your life for a better future of your Band?
We have to sacrifice politicians. I live intensely for Heavy Metal. I don't need to sacrifice anything. Everything flows together in my life like a cog. I have a job, I have a wife that I love very much and I am very happy.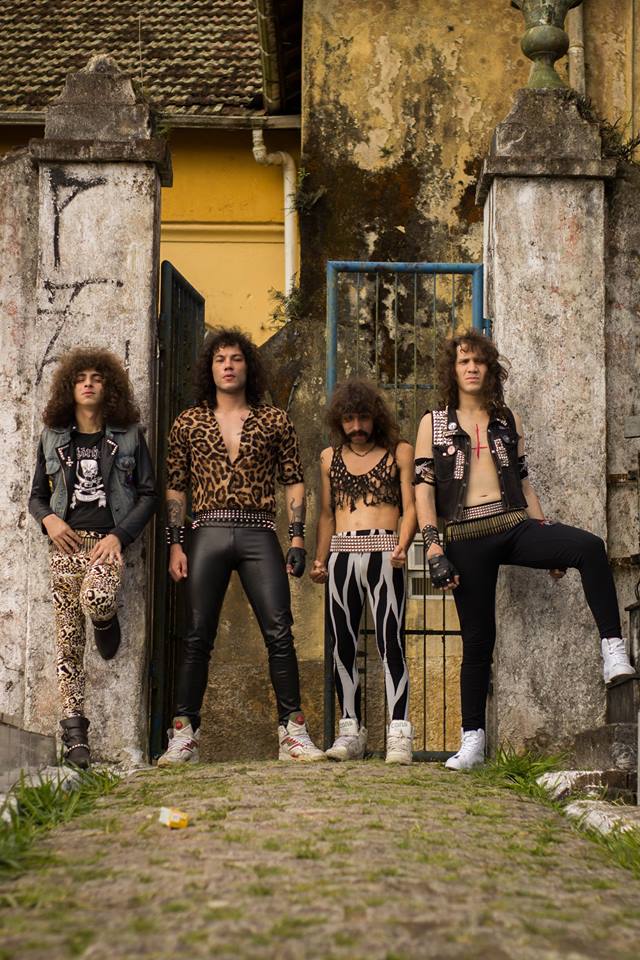 Describe your ideal live show as a performance band. Have you already experienced that?
We have always been a performance band, I believe that on stage you have to do your best. In the way you walk around the stage, as well the way you dress, even more when it comes to Heavy Metal, a performance is too important. I speak as a big fan of Kiss and Alice Cooper.

What attributes do you think a new Heavy Metal band should have in order to gain identity and be unique?
A sound that is based on the roots of Metal, with originality and personality. It is important for the band to have an opinion and to fight Nazism, all forms of racism and prejudice. Music exists to unite the peoples of the world and also to bring good messages to the planet. Music brings human beings together.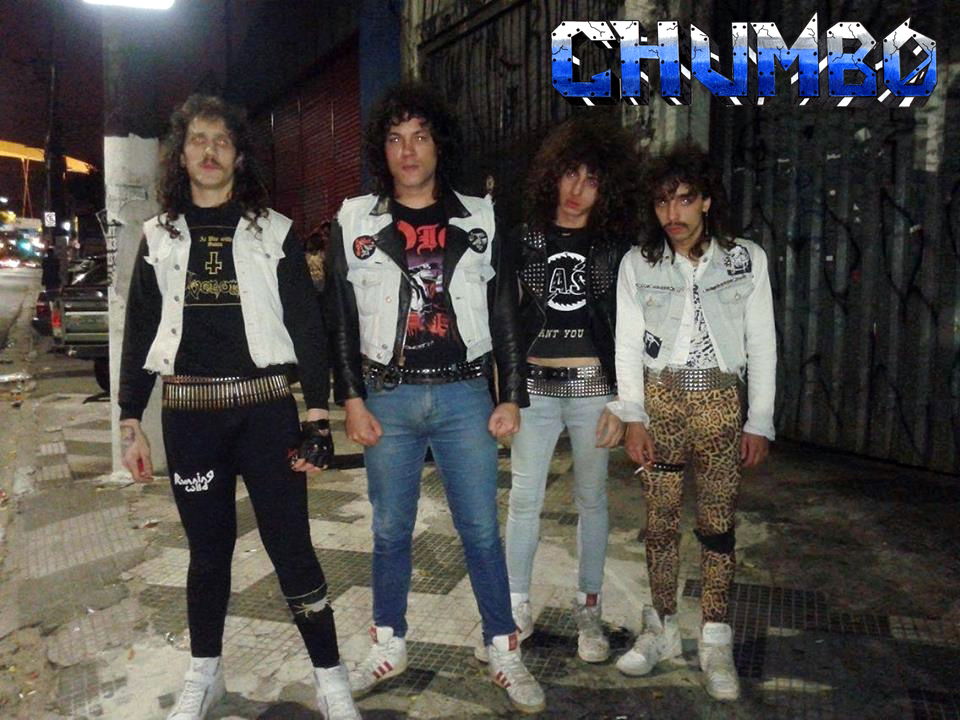 Do you believe that Bandcamp and other digital platforms help new heavy metal bands? What, do you think, is the ideal way for a band to promote their work?
I believe that all forms of dissemination are good. Digital platforms in general, zines, magazines, social networks and everything that technology grants us as a great benefit to bring music to people.

Tell us a few things about the new underground metal scene in Brazil (bands, fanzines, webzines, metal clubs, etc.)
In Brazil we have many bands, many shows, many fans maddened by Heavy Metal. But there is one thing that bothers me, many like competition. And not the spirit of strengthening what they love and believe, they fight among themselves, they dispute, so the tendency is not growth but ruin. But many excellent bands, already divergent shows with very good bands and new bands always appear very good.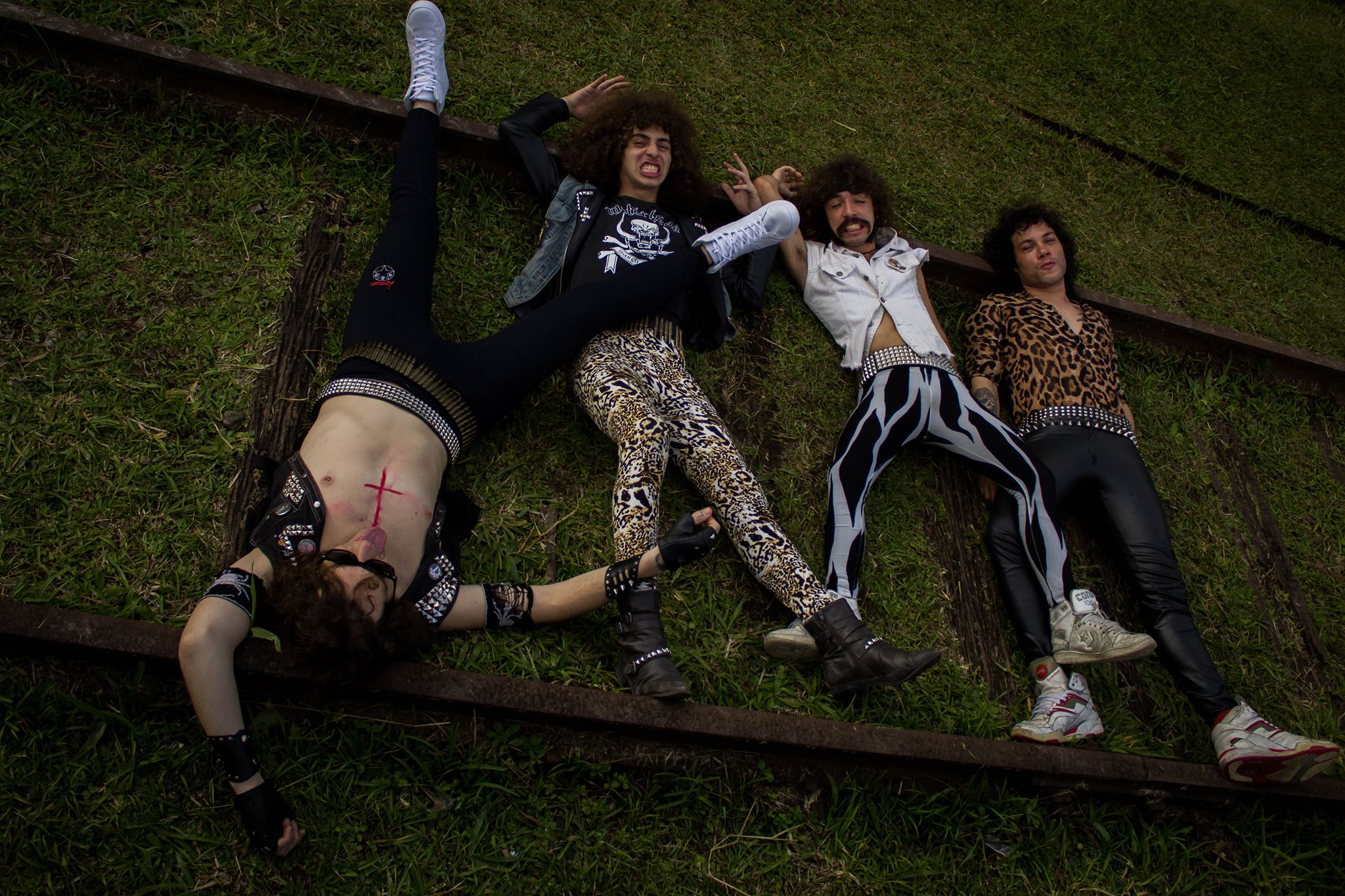 Do you know anything about the Hellenic Metal Scene?
I know a band called Gladiators that I think is excellent. Konan is very good too. Spitfire I love too much.

What are your future plans?
Play Heavy Metal. Record new albums.

By Steve the Filthy Dog.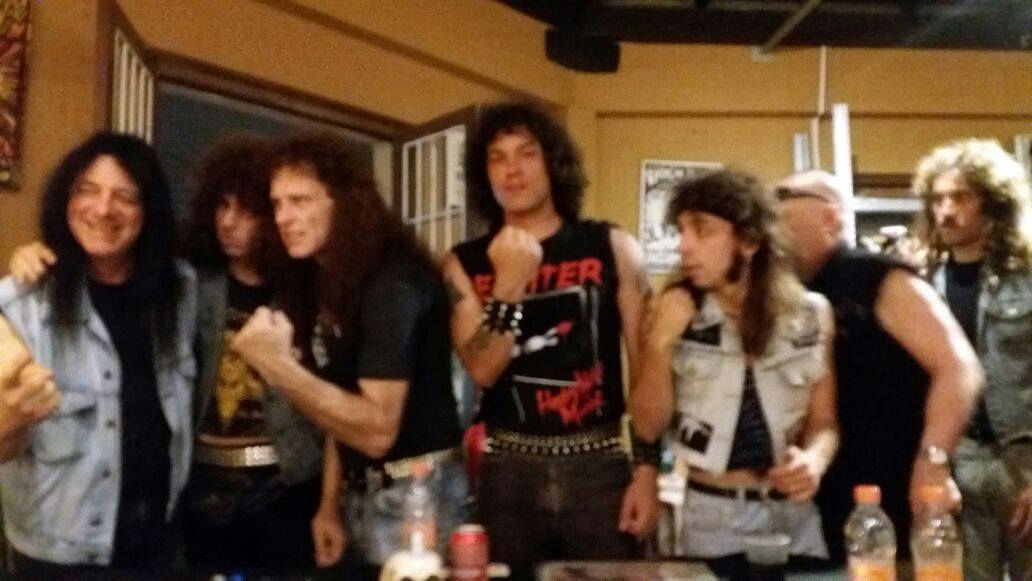 CHUMBO CONTACT:
https://www.instagram.com/chumboheavymetalband/