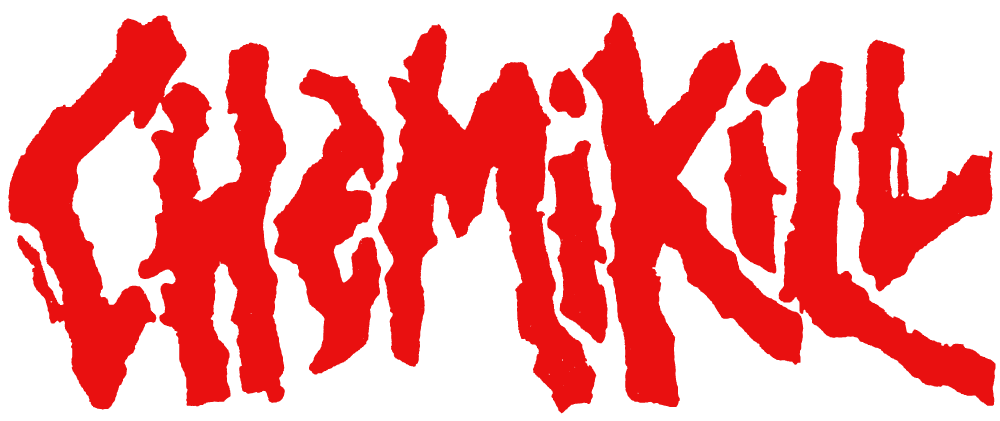 !!!A BLAST FROM THE PAST!!!
The real CHEMIKILL are here to stay.Enjoy!
1. Tell us a few things about CHEMIKILL (Members, Starting Year etc)
Chemikill formed in 1988 under the shadow of the Perry nuclear power plant on the outskirts of Cleveland Ohio. Current members are Tim Piispanen (guitar) Mike Seleman (drums) Mark Alexander (bass) and Fred Flory (vocals). It was a chance meeting with Mike that led to our formation. Mike and I were in rival bands that shared a rehearsal hall. We liked each others style and decided to start our own band. Mike and Tim had known each other a few years, had already worked together and even fleshed out at least 2 songs that would later become Chemikill songs.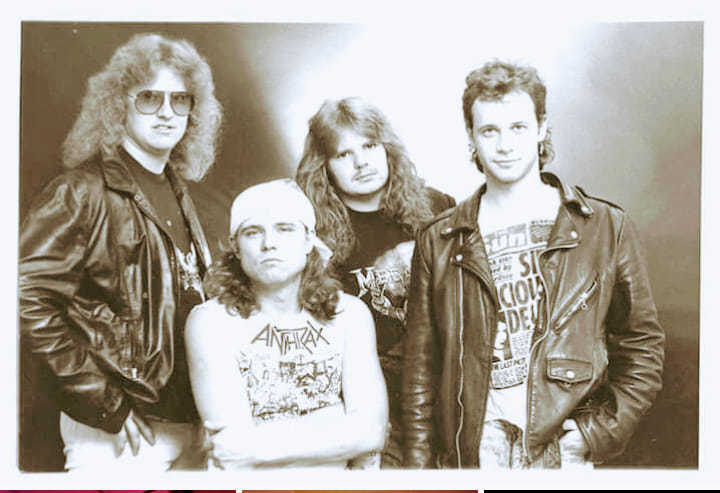 2. You have recently released your new Album ''Edge Of Wasteland''. What is the Feedback from your audience as well as from the Press?
The reaction to this release has been nothing short of overwhelming. The news travelled like wildfire all over the world. We are so pleased to know that our brand of Metal has stayed with our fans in spite of our 28 year lull.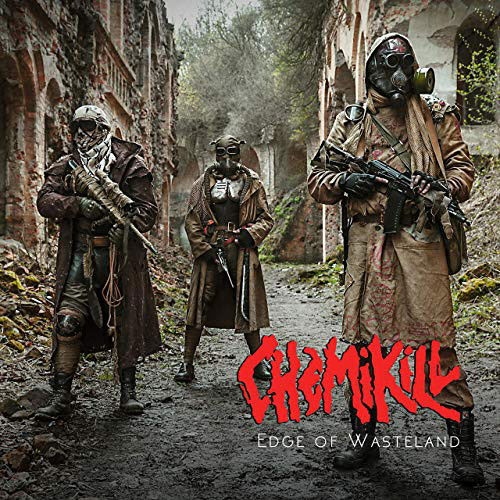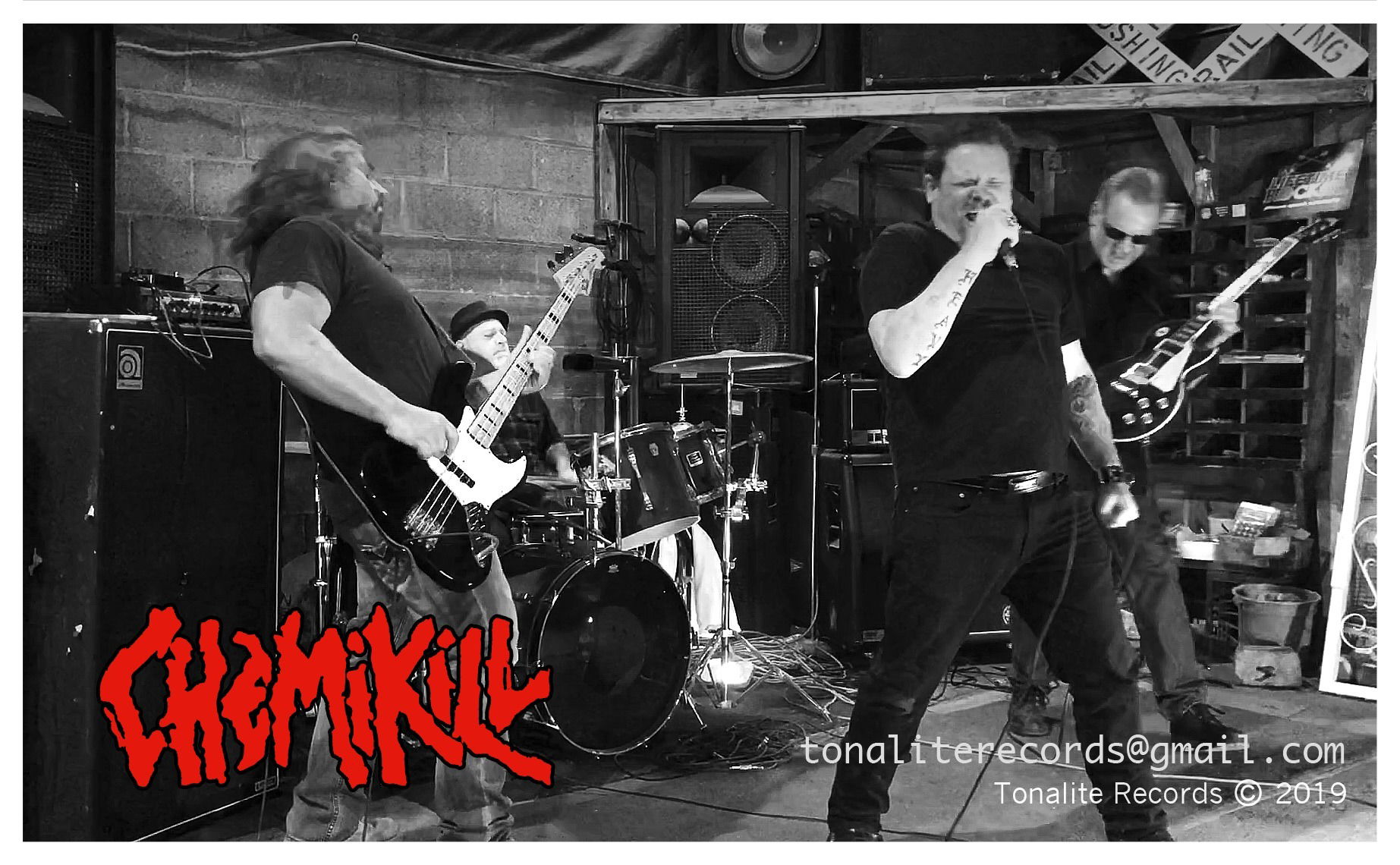 3. What are your memories from the classic compilation ''Heavy Artillery'' & why didn't you released any album from Auburn Records back then?
Other than the actual release itself the only real memory I have was the feeling of accomplishment at that young age and how Bill Peters was so supportive of us in spite of our inexperience. I also remember the record release show when we finally felt like we had come into our own and were accepted by the many other bands we looked up to like Purgatory, Shok Paris, Breaker and Destructor.We were attempting to record a demo just prior being offered a spot on the Auburn compilation album and because Deadline came out so good we ended up scrapping the demo At that time technology was no where near where it is now so the only way to really get a great sounding recording was to pay a real studio. We simply didn't have the money or the know how at that time. We did try again in 07' with Auburn but it was very unrehearsed so we didn't release that. We hadn't played together in almost 18 years at that point, however, that experience would be the catalyst that would eventually bring us back together. That was a good experience.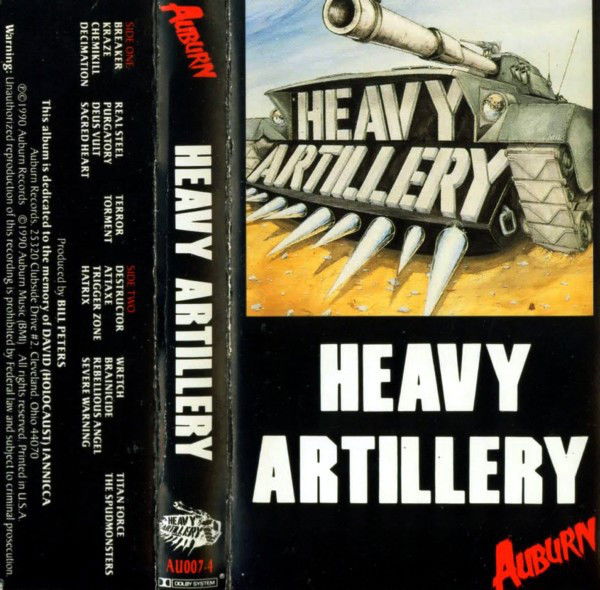 4. What changed in the Heavy Metal scene & general in the music industry from your first demo ''Chemikill'' back to 1989 til your new album ''Edge Of Wasteland?
In the late 80's there was a surge of great Metal bands who hailed from Cleveland and nearly all had garnered a fair share of international acclaim. By the early 90's, however, the Grunge movement had pretty much decimated the Cleveland Metal scene as it was at that time so Chemikill parted ways by late 1991. I feel that 28 years later there is a new generation of fresh ears hungry for that true Classic Metal sound along with the old die-hards. After 28 years of fans wanting to hear our music in it's purest form and not old demos and cassette tapes was are very proud to introduce this body of work to the Metal community.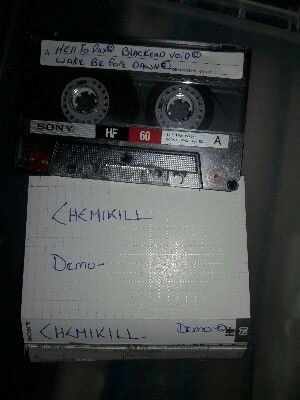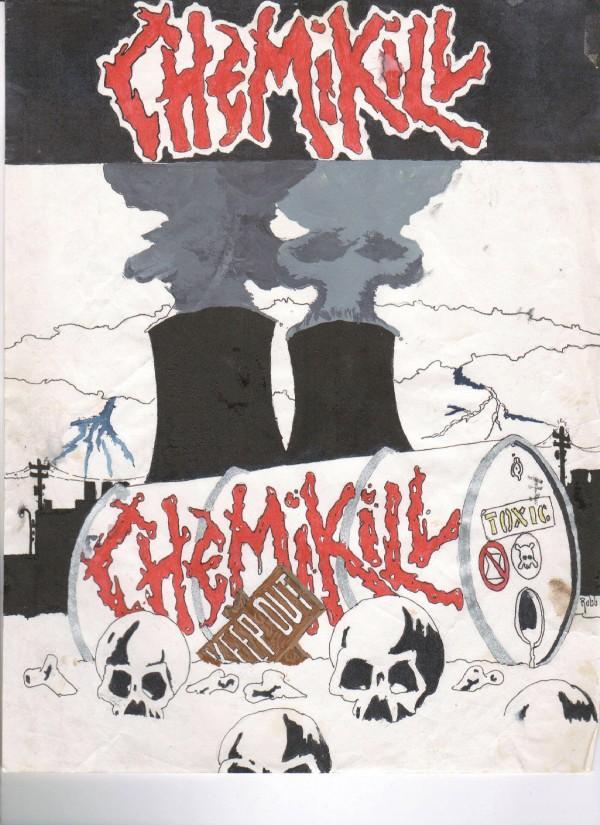 5. What are your memories back from the 80s? Do you have any funny or weird story to tell us about the Cleveland's Heavy Metal scene (Shok Paris / Breaker / Black Death / Destructor / Purgatory / Havoc)?
Although I know and have hung out with everyone from every band you mentioned the band I had the most interaction with was Purgatory. Those guys are truly my life long friends. Not that I don't have love and respect for the others. I just spent more time and have more of a connection with Purgatory. Case in point: I actually grew up in a very small town in Ohio called Salem and went to school there. My best friend in high school was none other than Tony Ross who would later become a member of Purgatory. I had moved to Florida out of High School and was just basically spinning my wheels and not really doing much musically… just drinking a lot. Lol! This would have been around 1987. Anyway, Tony was on a road trip with some friends in North Carolina. He had already moved to Cleveland and joined Purgatory at that time and he called me and told me in no uncertain terms to pack my shit because he was going to swing through Florida and pick me up and take me back to Cleveland with him and he did. When we got to Cleveland I started answering ads for bands looking for singers and found a band called Legion and played with them in their practice hall for a few months which was where I ended up meeting Mike Seleman.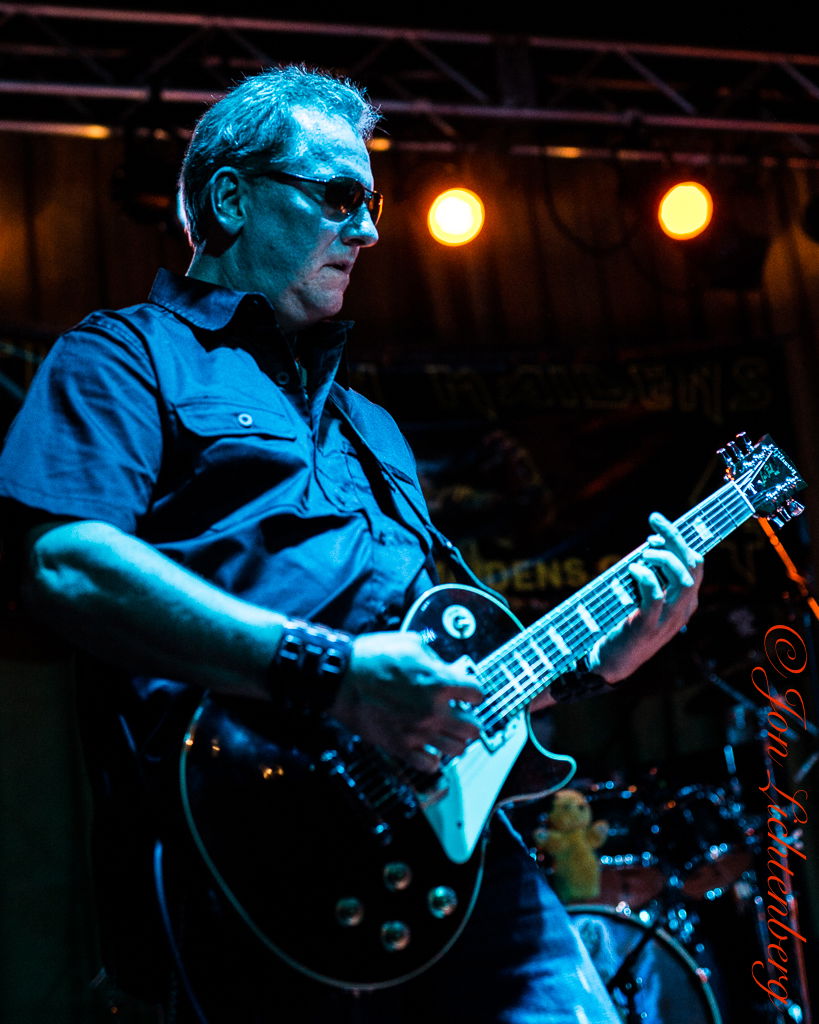 6. Which things, do you think, a Band should sacrifice in order to succeed?

I think people who get into this business and stay with it for as long as we have sacrifice almost everything that "normal" people take for granted. Financial stability, relationships and even family because at times they don't understand why you keep doing it. It is a total labor of love for the music.
Have you ever sacrificed anything in your life for a better future of your Band?
Yes. I have sacrificed everything including the afro-mentioned things from your previous question. I have never kept a full-time job for very long because I didn't want to have anything stand between me and my possible success. I have been single most of my life and have had many failed relationships mostly due to the fact that music has always taken priority.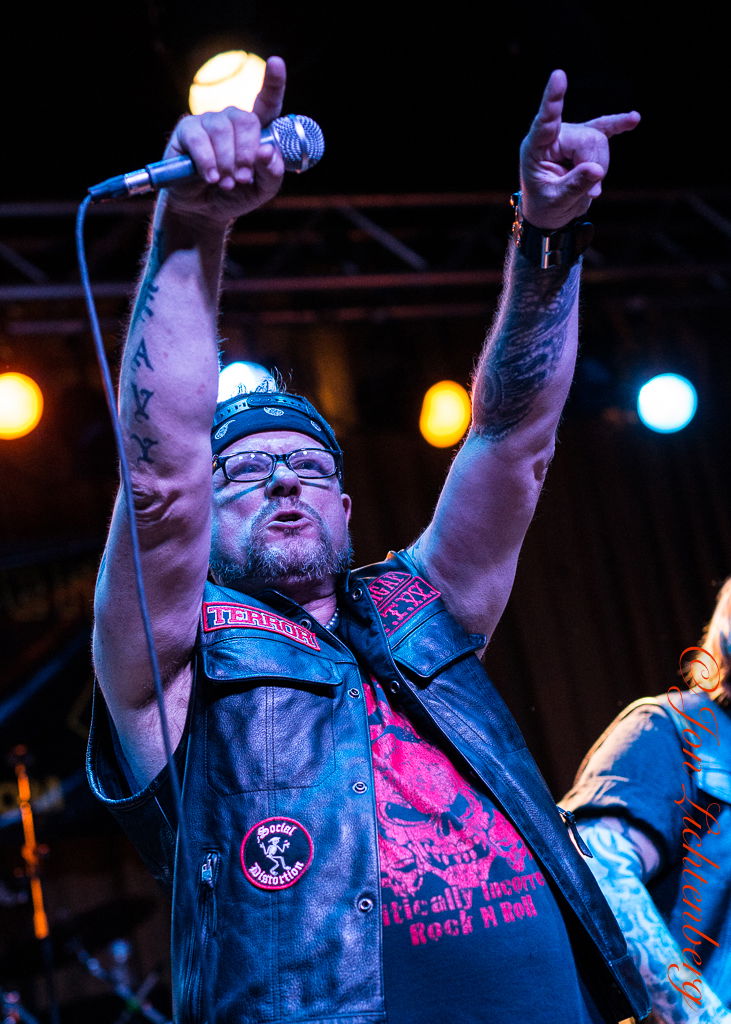 7. Describe your ideal live show as a performance Band. Have you already experienced that?
We have experienced a small measure of that but only locally and regionally. But I suppose, like most, we just want to play in front of as many people willing to listen. Lol!
8. Which attributes, do you think, that a new Heavy Metal Band should have in order to gain identity and be unique?
Create your own sound and your own brand. Don't follow the trends. Be original but not cliche'. It's okay to borrow from your influences.
9. Do you believe that Bandcamp and other Digital Platforms help the new Heavy Metal Bands? Which, do you think, is the ideal way for a Band to promote its work?

You can now reach more listeners far more quickly using social media platforms. You can span the globe in a matter of days instead of the months that used to take through typical distribution channels. You my not nessarily sell more units that way but you can certainly reach more people.
10. Do you know anything about the Hellenic Metal Scene?

I'm old school U.S Metal. Honestly I had never heard of it until you brought it up. I have since checked it out and I think it's pretty cool.
11. What are your future plans?
Out future plans are to begin work on out next release. Tim, Mark and I have been working hard and have come up with at 7 new bodies of work towards that endevour. We are excited to be back in the game and we intend to give our fans another dose of Cleveland Metal. Did I say we are excited? Also we hope to be going on some sort of tour to bring our live show to the masses in support of "Edge Of Wasteland".
12. Thank you very much for your time & Keep up the good work! The closure is yours
I would like to personally thank you for your support and helping us bring this music the world.
By Steve the Filthy Dog.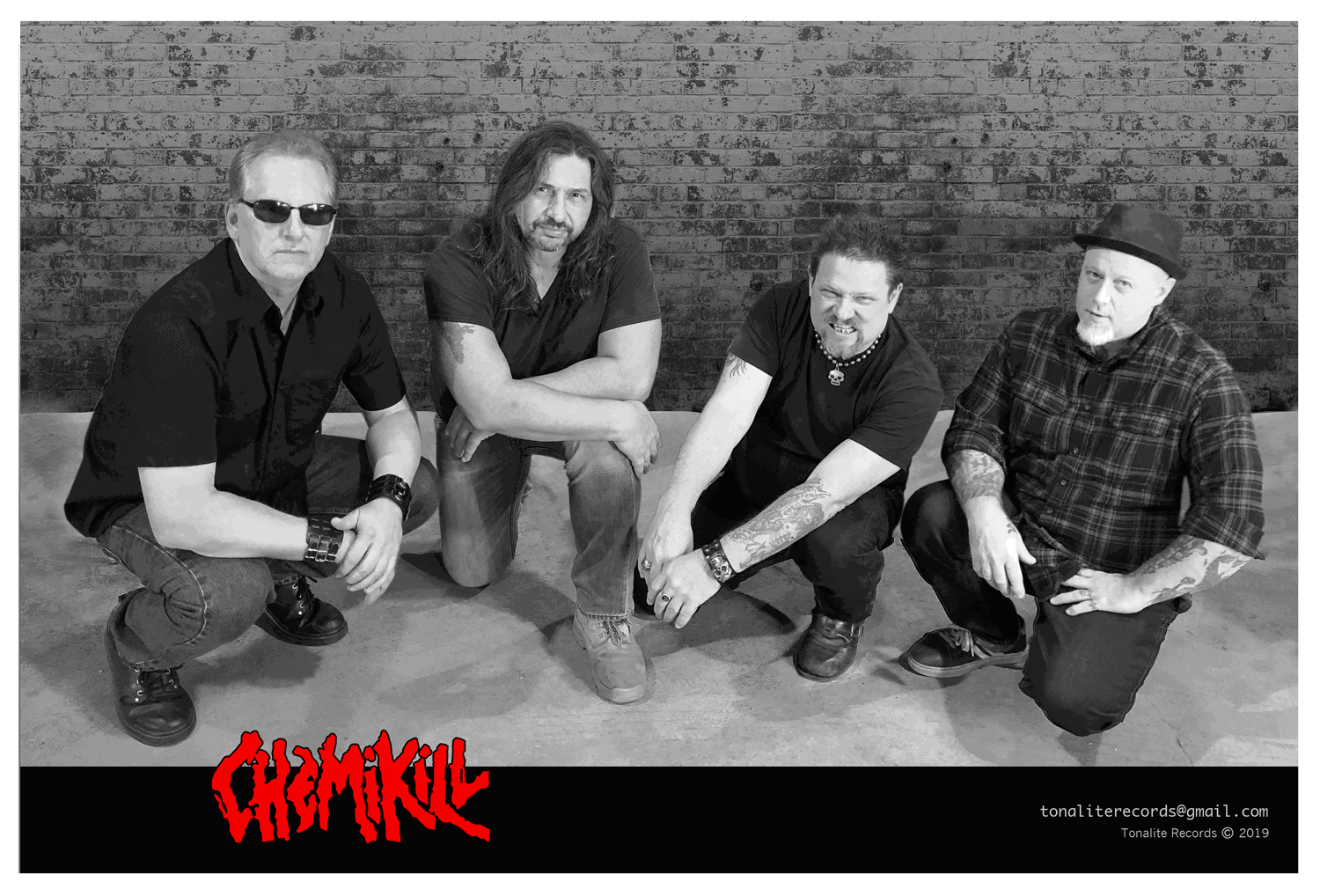 CHEMIKILL CONTACT:
https://www.facebook.com/The-Real-Chemikill-2321967081370053/