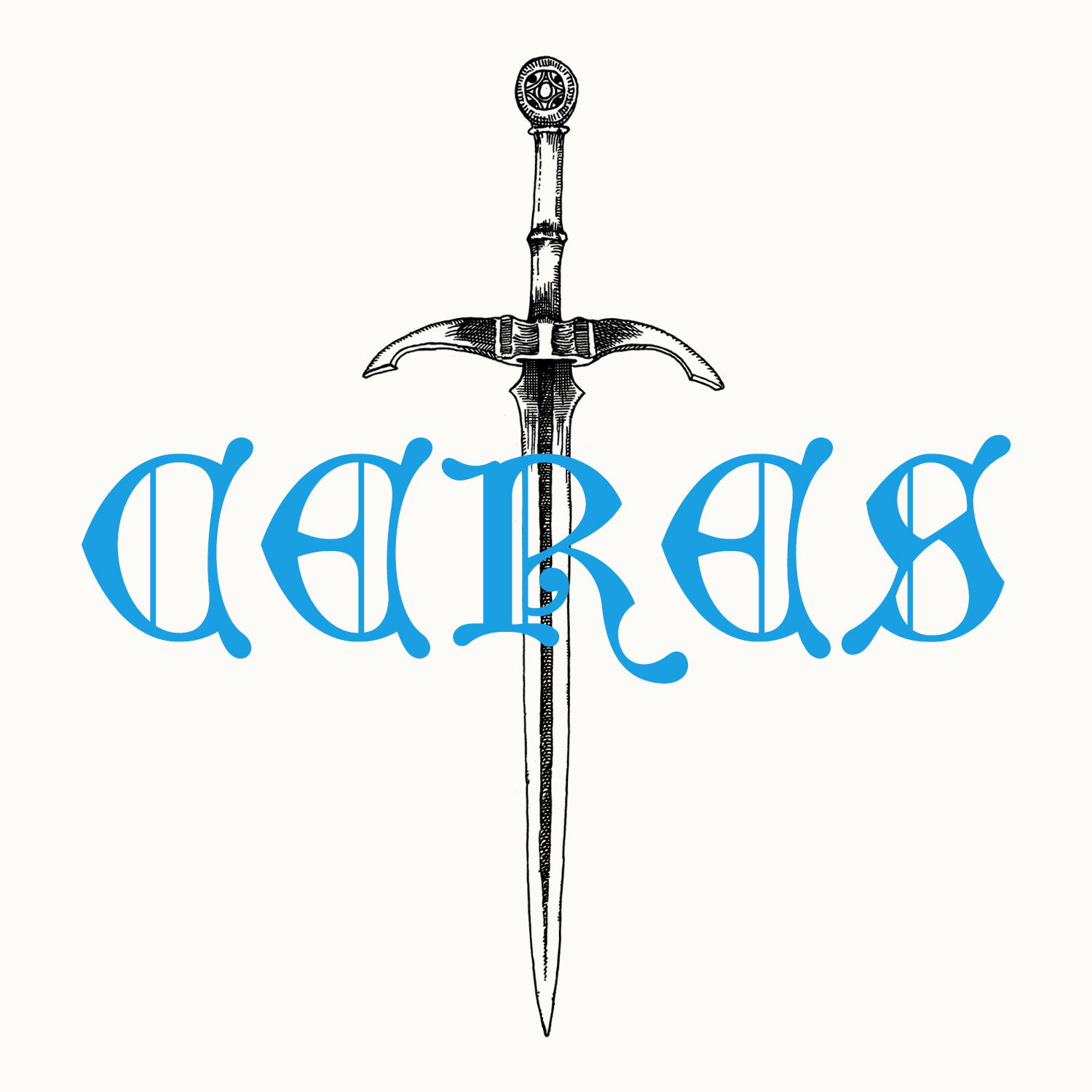 !!!HEAVY METAL FROM THE USA!!!
We had a conversation with CERES. Enjoy!
Welcome to the FILTHY DOGS OF METAL Webzine.
Tell us a few things about CERES (Members, Starting Year etc).
JB: Cheers! CERES in its current form consists solely of myself (Jesse Balgley), and Leo Kabat. I started CERES during mid-2020 when I finally had time to finish some scattered song ideas I had. I spent a couple of days self-recording drums and rhythm guitars, then contacted Leo, who I've known for many years now, to write lyrics and lay down the vocals. He also nailed some killer leads and composed the intro. For this demo we also conscripted Ian Kilpatrick (Cauldron) to contribute some leads, and we hope to have him do so on some future material. And of course we must mention Jamie Elton who did a tremendous job mixing and mastering this for us.

You have recently released your demo ''Tyrant's Rise''. What is the Feedback from your audience as well as from the Press?
JB: Feedback has been excellent from both fans and the press. Cheers to the New Wave of Traditional Heavy Metal page for helping spread the word.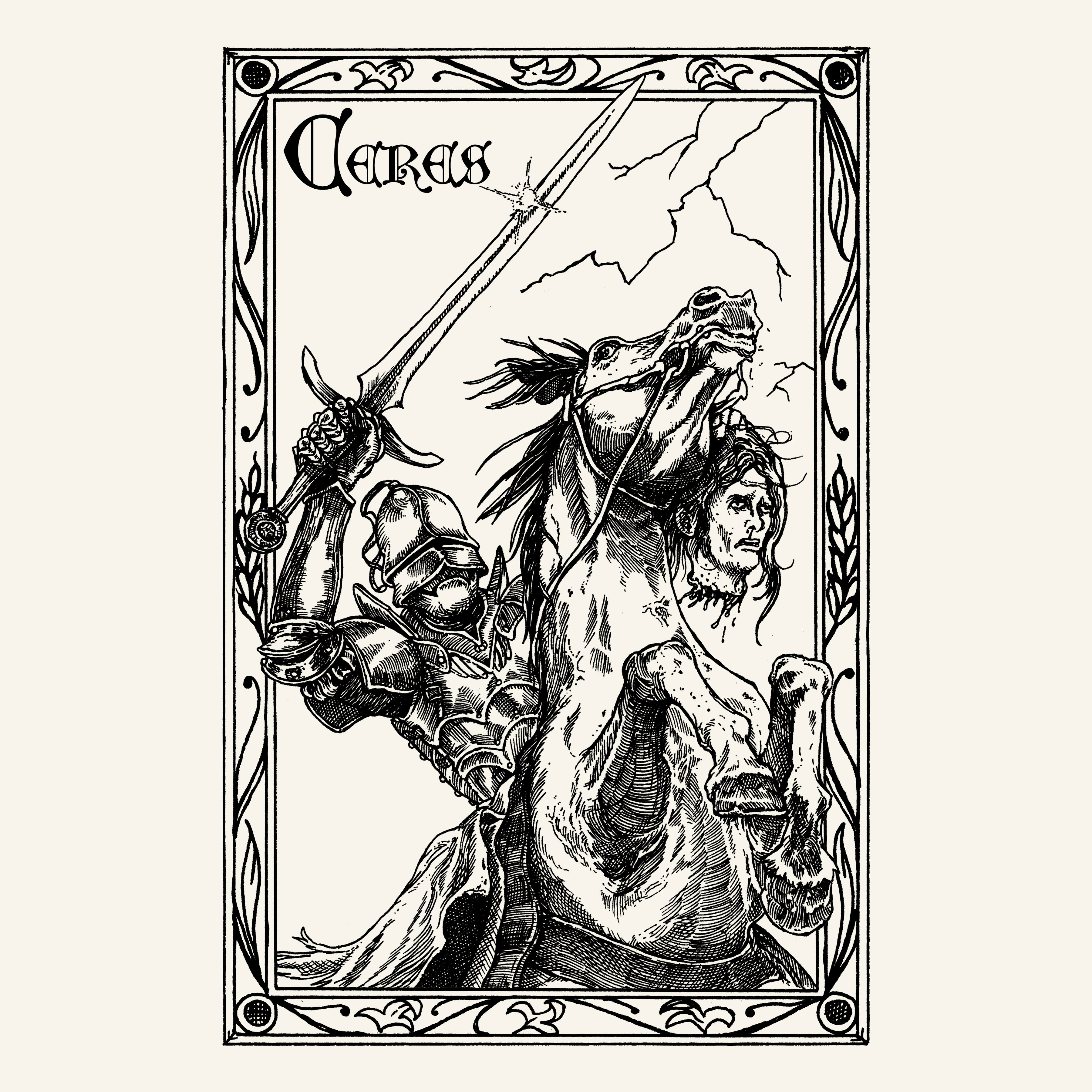 Label or DIY and why?
JB: Both! We at least kept the recording DIY for this because we were fired up to get this stuff out as quickly as possible. For the release we went with Electric Assault Records, run by a good friend of ours, Henry. Now we have a CD version out on Stormspell Records and will soon have an MLP version of the demo out on Alone Records from Greece.

LK: Yeah, either one works. If there is a choice and you get a good contract with good distribution, go with a label – if there is no choice, do it yourself.

Do you prefer Vinyl, Tape, CD or Digital Format and why is that?
JB: I prefer cassette for demos like this, but I understand people wanting to have it on wax so I'm excited for the vinyl edition to come out as well. Honestly the CD came out slick as well so it's hard to choose here! But I'm happy to have it on any format that fans want so they can listen in their preferred format.

LK: Whatever format is available – go for that one…! I still like making cassettes and CD mixes in my spare time, so they all have their place. I don't have any use for streaming services though – too much good stuff that is unavailable.

Your music style is Heavy Metal. Which are your main influences (Favourite Artists / Bands etc.)
JB: My favorite band is Slayer, a band so monumental and important to me. I'd say they influence everything I do in my life in some way, but maybe less in CERES than in other projects of mine. For CERES I pull a lot from early US power metal like Omen, Warlord, Jag Panzer, Riot (Thundersteel!), Manilla Road, Manowar, Medieval Steel, etc., and also Scandinavian bands like Heavy Load, Mindless Sinner, and others.

LK: I like all sorts of stuff, which in some way does or does not relate to CERES. Too numerous to name names – but mostly 70's and 80's hard / heavy rock and metal. Some other stuff too - but generally not much of anything from today. Of course we make riffs like the ones we were brought up on, but as for the demo my motivations were a bit more personal and abstracted. Could get an idea from waking up on the wrong side of the bed, ya know? Perhaps some people hear a band and say, "hey let's make a riff like that". But basically we just go with a feeling until it becomes "more than a feeling". Usually a dangerous feeling.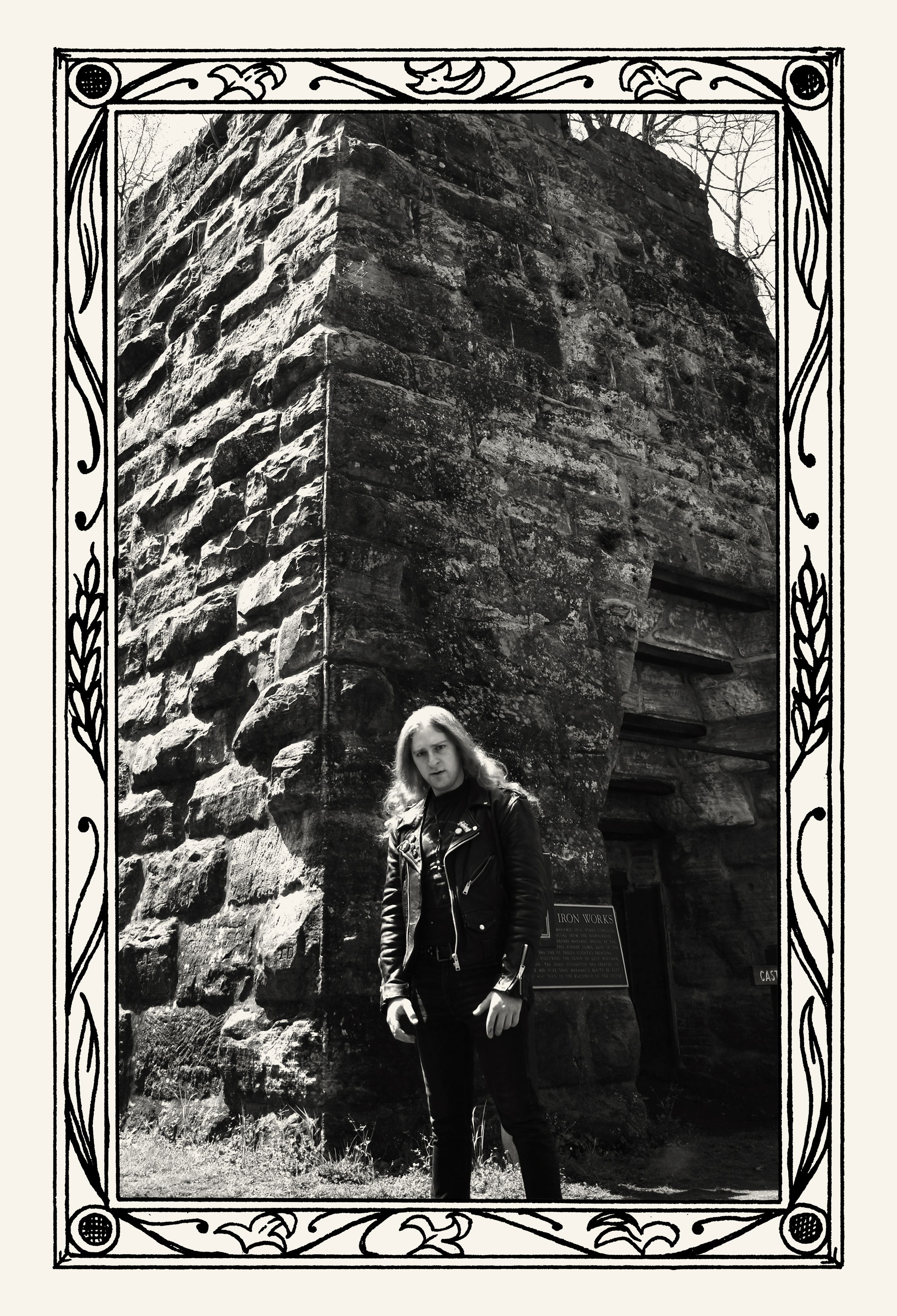 Which things, do you think, a Band should sacrifice in order to succeed? Have you ever sacrificed anything in your life for a better future of your Band?
LK: Probably a couple virgins - and possibly some children? Allegedly you get back what you put in, so burn it all! Earth to Earth…

JB: It's unfortunate that we live in a world where bands sometimes have to make sacrifices to make their dreams a reality! But I'd say that the one and only thing every artist should sacrifice is their self-consciousness about what others think. It's way cooler to be a diehard and not be afraid to go against the tide than to buckle to whatever is trending.

Describe your ideal live show as a performance Band. Have you already experienced that?
LK: Yeah, well I would handle the vocals and Jesse would be playing some instrument or another. Then we would need a couple of contract killers to take care of the rest. That would seem ideal. For now I think we are good as a two piece - but yeah, for a gig we would need some stand ins.

JB: Ideally we'd have a full lineup, two guitarists, bassist, intros and interludes queued up, pyrotechnics, big drums, big stage set like it was the Powerslave tour, the works! CERES hasn't played live yet--we live in different states now--but we're open to it and have discussed it so hopefully sometime in the near future we can make it a reality.

Which attributes, do you think, that a new Heavy Metal Band should have in order to gain identity and be unique?
JB: Honesty, sincerity, and original songwriting. Without looking at any imagery, just hearing the music, we should be able to hear that you live for heavy metal and you've immersed yourself in it to forge something new for the history books. It's often easy to tell when people have just hopped on the bandwagon after listening to a couple of popular bands.

LK: I don't suppose anyone can "gain" an identity. Identity is more complex than a label / genre or style. You can rebrand yourself but you essentially remain the same – more or less. Just do what you feel is right and don't sacrifice your intuition if you believe you have any. That's one thing you shouldn't burn..!

Do you believe that Bandcamp and other Digital Platforms help the new Heavy Metal Bands? Which, do you think, is the ideal way for a Band to promote its work?
JB: Sure, I think digital helps since nearly everyone uses it and you can find things much quicker than going to your local record store and looking for something brand new, but I feel that physical releases can create a more personal connection between the fan and the artist, so to me they are irreplaceable. Having run an independent record label for the past eight years, it's hard to argue against the internet being the quickest way to reach the most people, but I still enjoy making print flyers and getting ad space in zines, and I hope those analog formats still draw in new diehards!

LK: Sure – it gives some exposure but at the same time it is a bit like a drop in the ocean. Maybe a few ripples today, but it gets lost in the madness pretty fast. It's still a good thing that bands can easily put their stuff out there and test the strength of their metal. But yeah, in general the internet it's all about "staying relevant" – using new tactics to keep ones attention. But then, it's all irrelevant come tomorrow. Anyway - there's no substitute for good songwriting and word of mouth...!

Tell us a few things about the New Underground Metal Scene in your location, USA (Bands, Fanzines, Webzines, Metal Clubs etc.)
JB: Well I'm more in tune with the underground black/death metal scene in the USA, but some traditional heavy metal bands from here that rule are Natur and Stone Dagger.

LK: Not much to say for me, especially over the last year. Most of the "local scene" has taken place in my basement – sometimes in my bedroom, occasionally in the living room. A few riffs came out from the bathroom, but they were shit!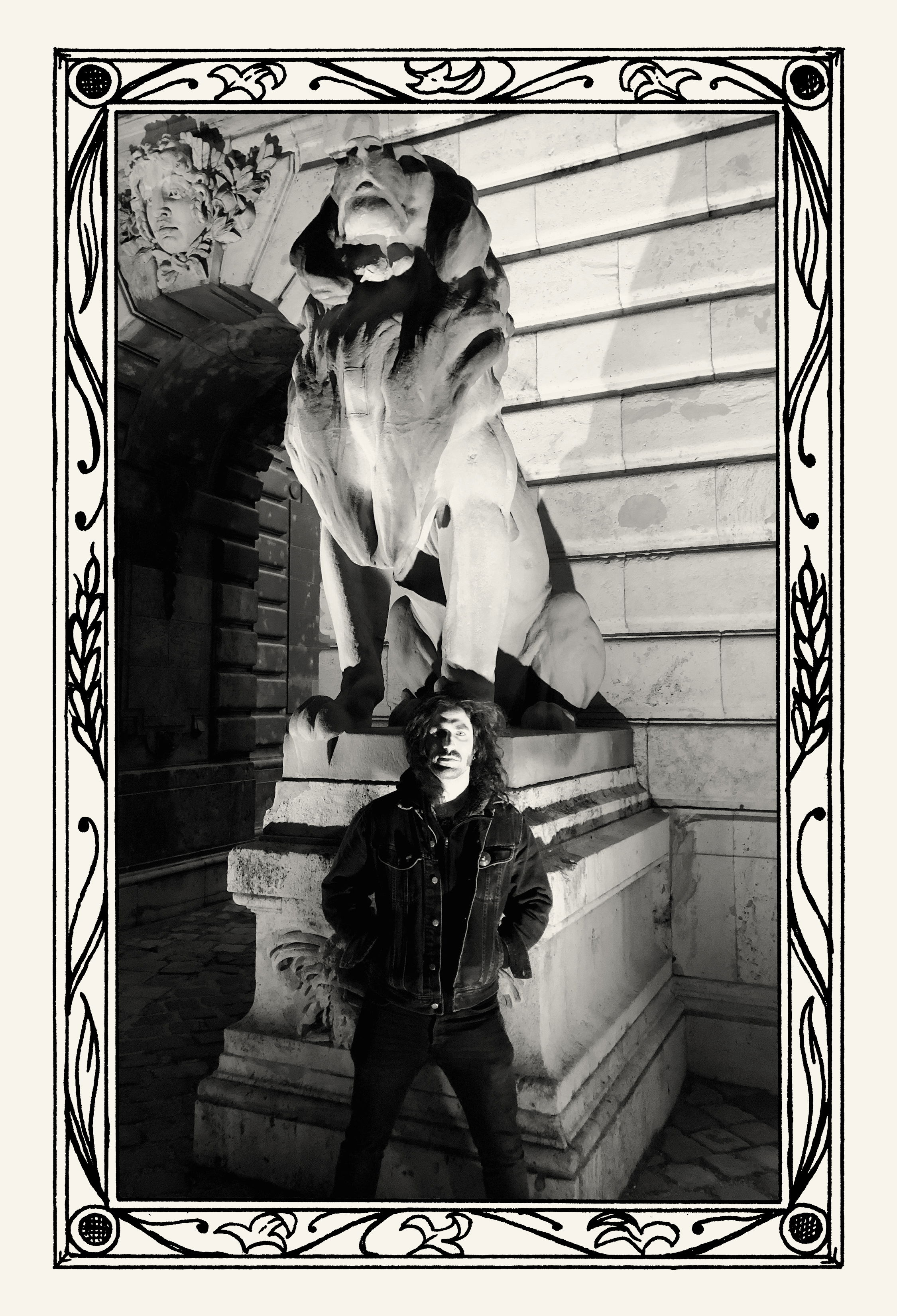 Do you know anything about the Hellenic Metal Scene?
JB: Yes! I worship the Hellenic black metal gods Varathron, Rotting Christ, Necromantia, early Zemial, and Nocternity. Somehow Greek traditional heavy metal bands escape me, though I'm familiar with the slightly more extreme Flames, who rule. I'll need to dig deeper into traditional heavy metal from Hellas!

LK: Don't know much from Greece other than Flames of course. I'm Dressed in Black Suede...! Though recently I had heard Danger Cross – 'The Art in Pain' and Acetic Voice – 'Terrorised From Fate' demos, both of which were pretty decent death thrash as well.

What are your future plans?
LK: Getting in the same room…!

JB: We have most of a full-length written which we will try to record in a proper studio in the next year.

Thank you very much for your time & Keep up the good work! The closure is yours
LK: That's all for now, keep your ears to the floor...! Thanks for the interview and cheers to those who bought the demo.

JB: Thank you for the interview, hail the Hellenic diehards who keep the flames of heavy metal burning!

By Steve the Filthy Dog.
CERES CONTACT:
https://ceresheavymetal.bandcamp.com/releases