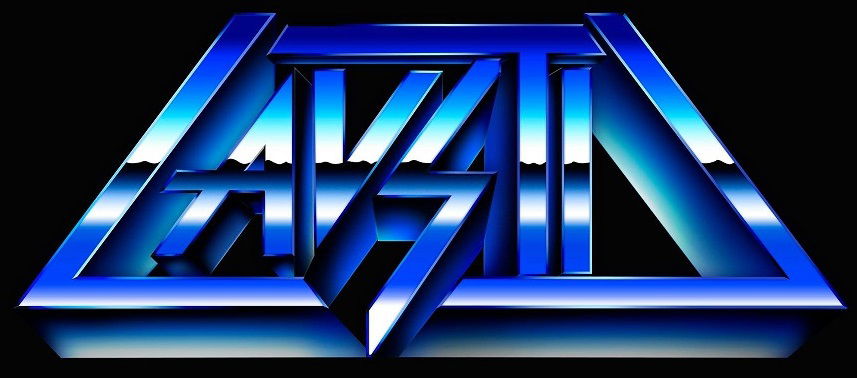 !!!HEAVY METAL FROM ARGENTINA!!!
Welcome to the FILTHY DOGS OF METAL Webzine.
Tell us a few things about CAUSTIC (Members, Starting Year etc).
Well, Romie (guitar), Frank (drums) and Leonard (voice) started playing together in 2017 but it wasn't until 2019 that the band was complete and defined in style (heavy/speed), when Shohn (guitar) and Joel (bass) entered the band. 2020 was a hard year for us as all bands; we planned the demo to be released on July 2020 but with the quarantine was difficult.

You have recently released your demo ''Arrowfire''. What is the feedback from your audience as well as from the press?
We are surprised by the good reception of the demo, in a short period it reached many people and not only from Argentina, we received comments from all Latin America and Europe. The press received the demo very good as well, most of the comments were positive.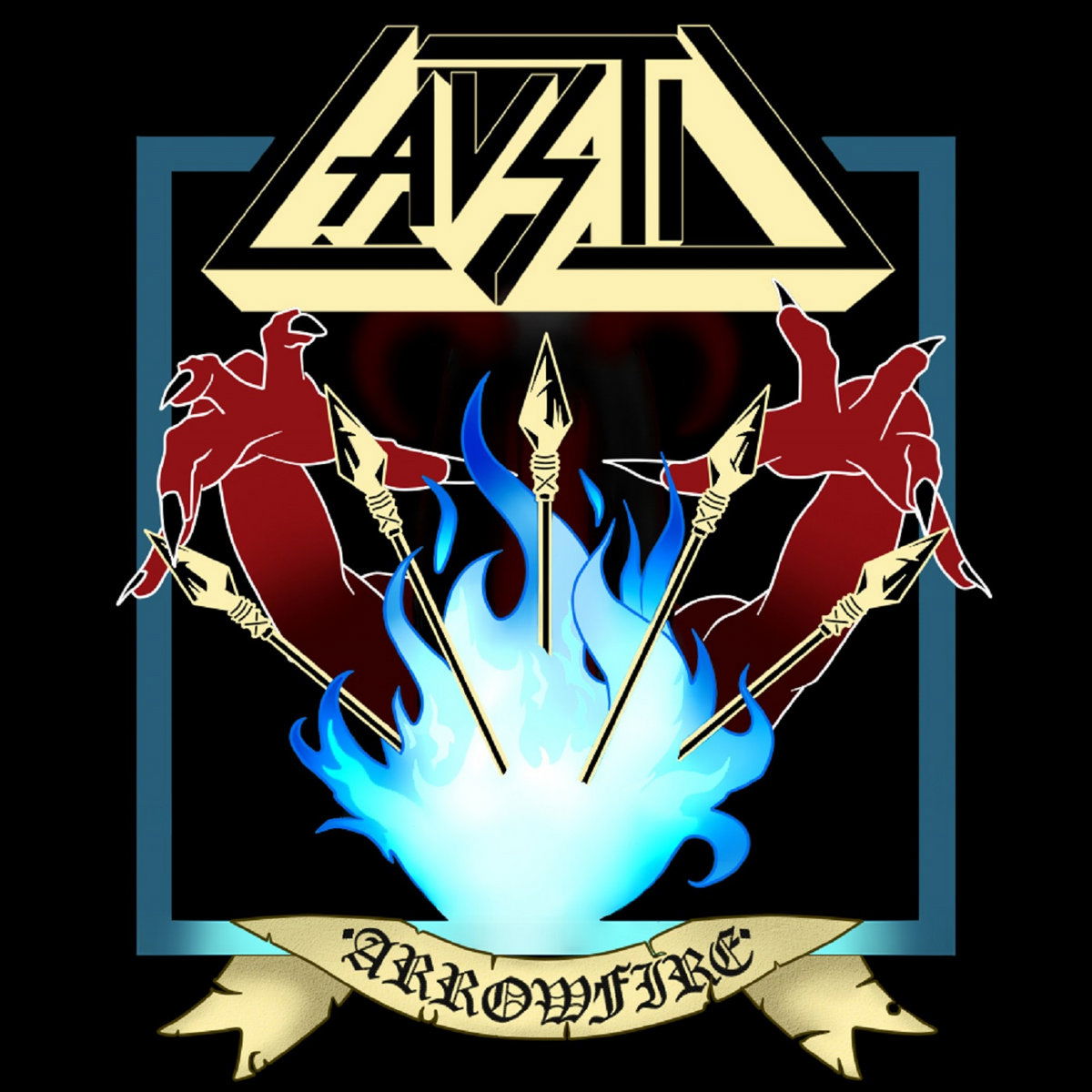 Label or DIY and why?
Always DIY, the demo is recorded and produced by us, what you hear is all our work. But for release the CD copies of our demo we count with Argentina Thrash Metal and Enterrado Vivo Fanzine, they're helping us to release some copies.

Do you prefer Vinyl, Tape, CD or Digital Format and why is that?
We prefer physical format (CD, tape, vinyl) because we feel like the sound quality is better, and having a copy of an album makes you feel something special, as if you have the music in your hands, so to speak. And physical format gives the old school retro touch. Although, digital music is good to make people from other country know your music.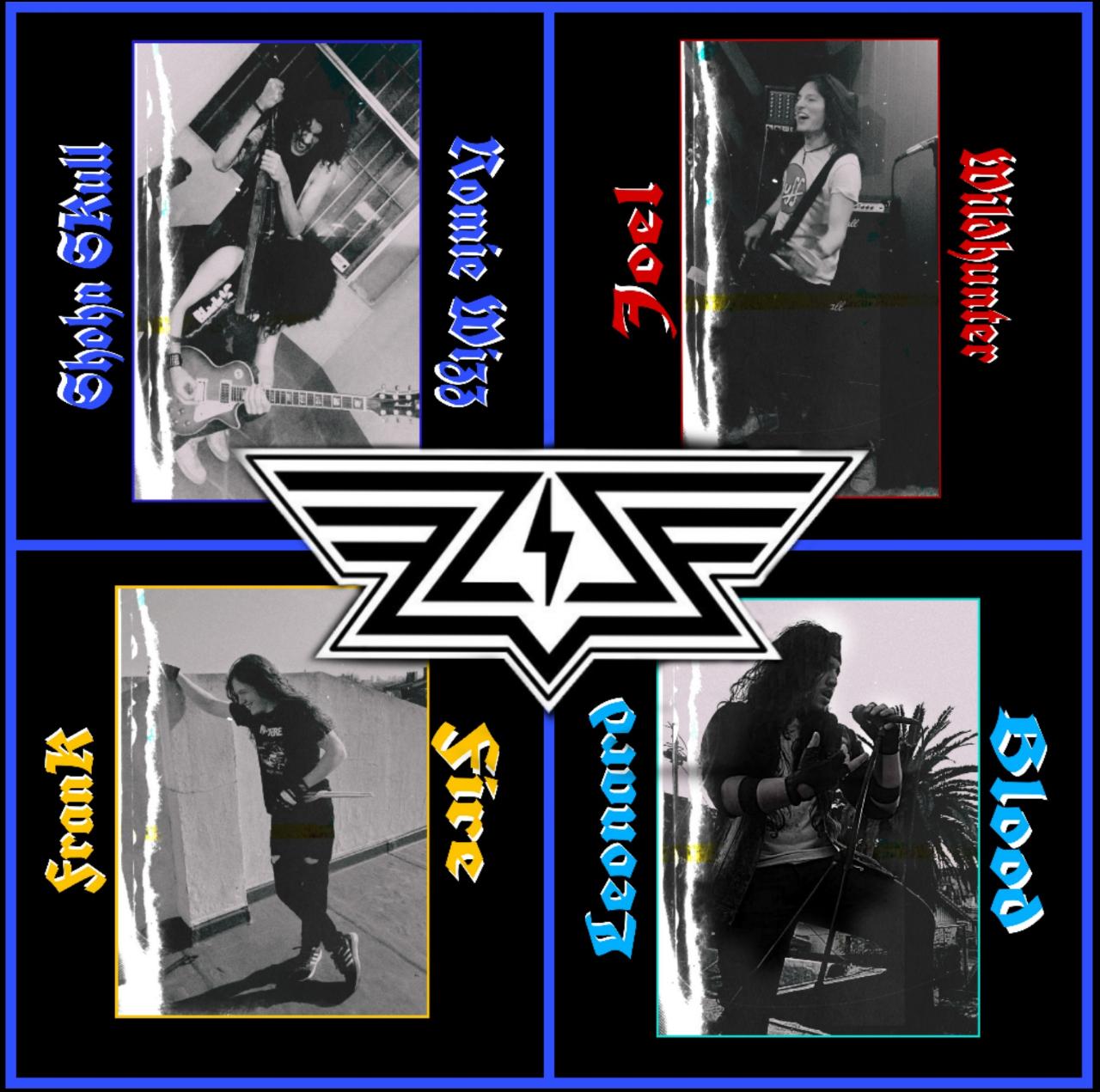 Your music style is Heavy/Speed Metal. Which are your main influences (Favourite Artists / Bands etc.)
Our main influences are bands from the N.W.O.B.H.M. and N.W.O.T.H.M. but we're trying to get out from brands and make an original and own style of Heavy Metal, a unique sound, "Caustic Heavy Metal" hahaha.
Which things, do you think, a Band should sacrifice in order to succeed? Have you ever sacrificed anything in your life for a better future of your Band?
We see our band as something professional and a way of life, so we sacrifice everything for our music and we'll keep doing it, we go for all or nothing.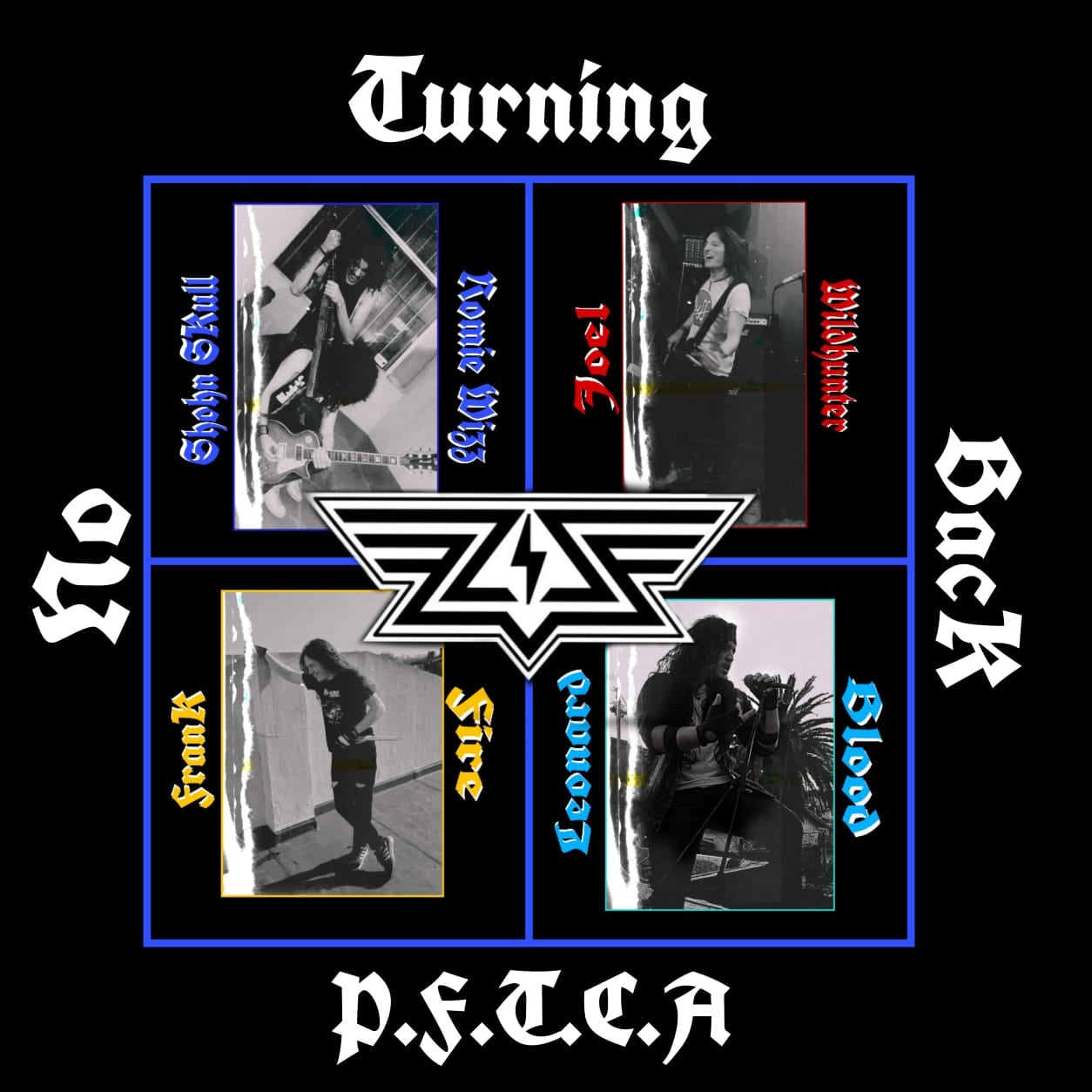 Describe your ideal live show as a performance Band. Have you already experienced that?
The most important thing in a live performance is ATTITUDE. And attitude includes: interacting with the crowd, running across the stage, making choreography for a part of a song and playing with cool clothes on. But the interpretation of the songs is VERY important too, it's the perfect balance between acting and playing, we care about the good sound of the band playing live. In conclusion, the most important things are: Acting, interacting with the crowd and sound good.

Which attributes, do you think, that a new Heavy Metal Band should have in order to gain identity and be unique?
To be unique, musically we think you need to achieve your own style and bring something new to the music. And referring to the members, we think that it's important to create a "character" of each of the members of the band, each member in our band has a personal touch in his style and we think that's easy to identify the members and nobody stays out from the attention. It's important because people can identify themselves with a member, and that's important too.

Do you believe that Bandcamp and other Digital Platforms help the new Heavy Metal Bands? Which, do you think, is the ideal way for a Band to promote its work?
Yeah, we think platforms like Bandcamp help a lot to new bands because apart from that creating an account is free, they take just a small part of the money which is donate to us, so we think is a great form to support bands. The ideal way to promote a band is create a band account in every platform as possible, and post things often to keep people interested.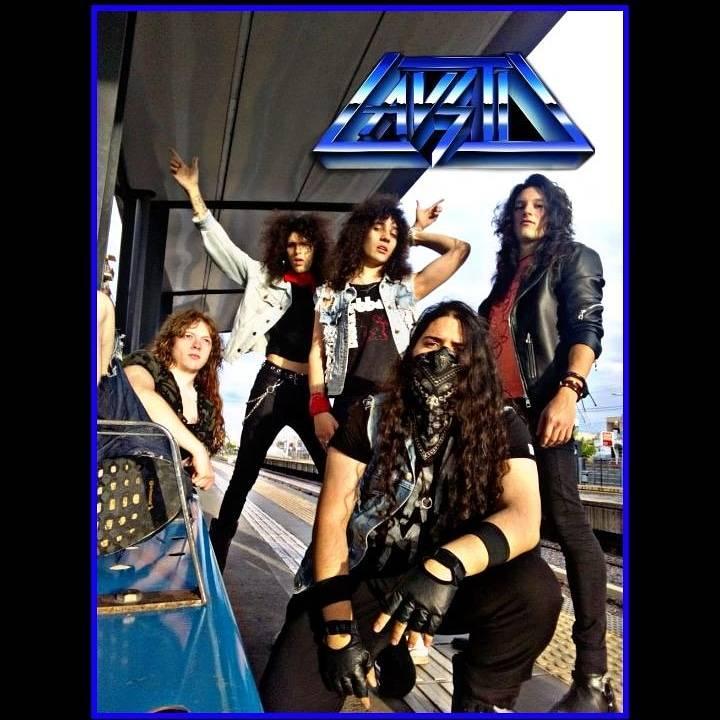 Tell us a few things about the New Underground Metal Scene in Argentina (Bands, Fanzines, Webzines, Metal Clubs etc.)
The underground metal scene in Argentina is a cool scene, there are people like Speed Metal Army, Argentina Thrash Metal that is a label which edits albums from the thrash/speed/heavy bands (we're going to release "Arrowfire" with them) and organizes live shows, Enterrado Vivo is a fanzine edited by Paula (friend of the band) which talks about live shows, reviews of albums, interviews with underground bands, etc and there's a podcast called "Heavy Metal Records" in Spotify and Youtube, made by Costy Validakis (friend of the band too) who talks about the best legendary heavy metal albums in all history, and invites musicians from the under scene to talk about them.

Do you know anything about the Hellenic Metal Scene?
We don't know about the Hellenic metal scene but we'd like to know about it!

What are your future plans?
Our future plans are keep composing, keep playing, and work to save money to record our first LP in a pro studio (in Argentina recording is expensive and you need a pretty amount of money to produce an entire LP).

Thank you very much for your time & Keep up the good work! The closure is yours.
Well, first at all thanks for the interview! We loved to answer your questions and we're glad to know you liked our work. We wanna thank all the arrowheads and supporters of the band, all the people who listen to our music and share, we appreciate a lot these things and make us keep playing and doing things.
Our Instagram and Facebook are @caustic_band and our YouTube channel is "Caustic"
https://www.youtube.com/channel/UCNYkSlXTwAzlB87kl1moQfg
Thanks for the space again and stay tuned to our social media! P.F.T.C.A.

By Steve the Filthy Dog.