!!!CANADIAN HEAVY METAL!!!
We had a conversation with Jo (Guitars). Enjoy!
Welcome to the FILTHY DOGS OF METAL Webzine.
Tell us a few things about CANNIBAL (Members, Starting Year etc).
Jo: Cannibal is a new band formed in the summer of 2020. I write the songs and play guitar.Gretchen Steel on vocals, Christ Disappointed on drums, Andy Lust on bass and B.Destroyer on lead guitar.
You have recently released your album ''Fire Meets Steel''.What is the feedback from your audience as well as from the Press?
Jo: I haven't seen any of the press about it because it was released two days ago without any promotion beforehand. So far the public has been more enthusiastic that I thought they would be.
Label or DIY and why?
Jo: Doing it yourself is more of a necessity when all else fails. So far, every label we've talked to has rejected us, so that's why we went the DIY route.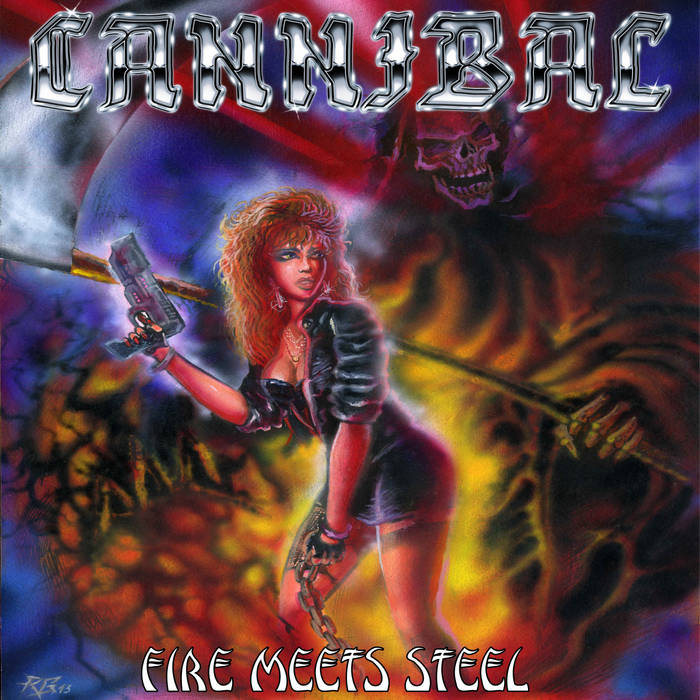 Do you prefer Vinyl, Tape, CD or Digital Format and why is that?
Jo: While I have nothing against CD's, I just don't really have any. I prefer the big album covers of vinyl and the dynamic sound. I'm mostly into 80's music so I like collecting the original format it was released on.
Your music style is Heavy Metal. Which are your main influences (Favourite Artists / Bands etc.)
Jo: We're all open minded people in the band and like many kinds of music but for me my personal influences range from bands like Savage Grace, Omen, Pokolgep, Vice Human, Randy, Stormwitch, Running Wild... bands like that. Simple, but catchy songs.
Which things, do you think, a Band should sacrifice in order to succeed? Have you ever sacrificed anything in your life for a better future of your Band?
Jo: I've sacrificed a lot of friends and reputation by being in previous bands. Unfortunately there's a lot of jealousy and competition in the scene. I usually work very hard to make things happen for the band. I'm very determined. If you are going to do something, then do it right! Put all of your heart and soul into your art!
Describe your ideal live show as a performance Band. Have you already experienced that?
Jo: We've never played a show! With Covid 19, who knows if we will ever get to play live! Great shows are when a band gives a great performance and the crowd rocks out. Too often gigs are ruined by fights, cops, overzealous bouncers, greedy venues, bands that think they're better than everyone,etc.
Which attributes, do you think, that a new Heavy Metal Band should have in order to gain identity and be unique?
Jo: I don't think there's much uniqueness in modern traditional heavy metal. Its okay to have influences, but i think bands should follow their own paths.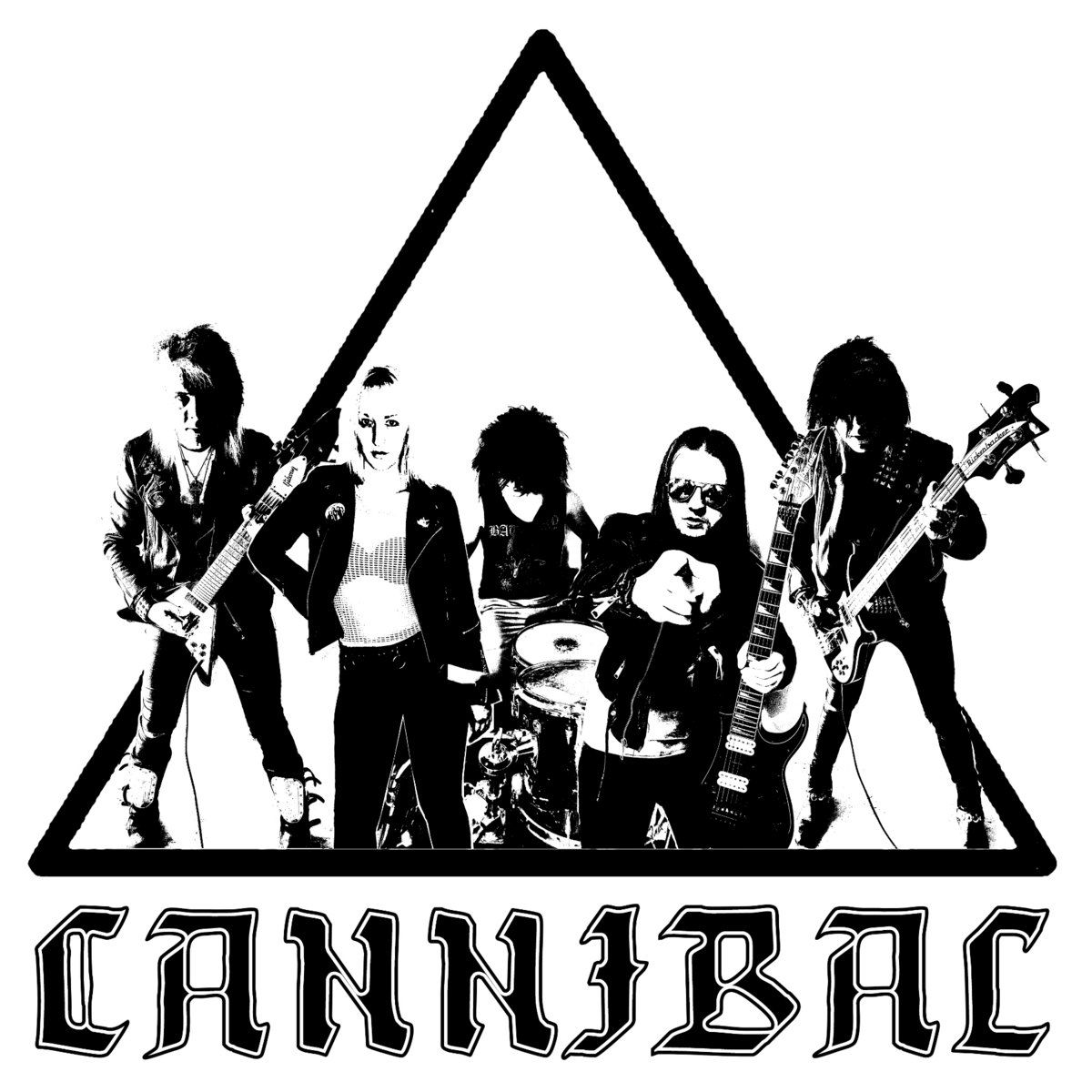 Do you believe that Bandcamp and other Digital Platforms help the new Heavy Metal Bands? Which, do you think, is the ideal way for a Band to promote its work?
Jo: Yes, Bandcamp seems to be the most democratic, fair way to support an artist these days. Other streaming platforms are convenient for the listener but barely pay the artist.
Tell us a few things about the New Underground Metal Scene in Canada (Bands, Fanzines, Webzines, Metal Clubs etc.)
Jo: I'm not really part of the scene and Canada is a huge country, but I'm aware of a few younger heavy metal bands like Ammo, Road Rash, Riot City, Luger etc. The best Canadian band relocated to Australia: Sabire!
Do you know anything about the Hellenic Metal Scene?
Jo: I totally love the classics like Vavel and Vice Human. There's a lot of other Greek classics but to me those bands are really special! Totally raw and melancholic.
What are your future plans?
Jo: We want a record label to re-release our tape unto vinyl and CD!
Thank you very much for your time.
By Steve the Filthy Dog.
CANNIBAL CONTACT:
https://www.facebook.com/cannibalheavymetal
www.cannibal.bandcamp.com