!!!HEAVY METAL FROM ARGENTINA!!!
Welcome to the FILTHY DOGS OF METAL Webzine.
Tell us a few things about BULLETPROOF (Members, Starting Year etc).
We started the band five years ago playing in bars of the underground scene of Argentina with this same line up that recorded the Dynamite EP: Martin Debonis - bass guitar and background vocals, Matias Pena - drums, Ariel García - lead guitar and background vocals and Poli Serafini - rhythm guitar and vocals. We leave the bar circuits when the guys from Speed Metal Army invited us to play with other true metal bands constantly until this Covid thing put the thing into hold. We are now playing the entire Dynamite EP and other songs which are part of our first full length that we are producing this days.

You have recently released your album ''Dynamite''. What is the feedback from your audience as well as from the press?
The feedback from the audience and magazines and radio shows its amazing. We really cannot believe the good impressions the press and listeners are telling about our job. We are beyond happiness with all the reviews and comments !!!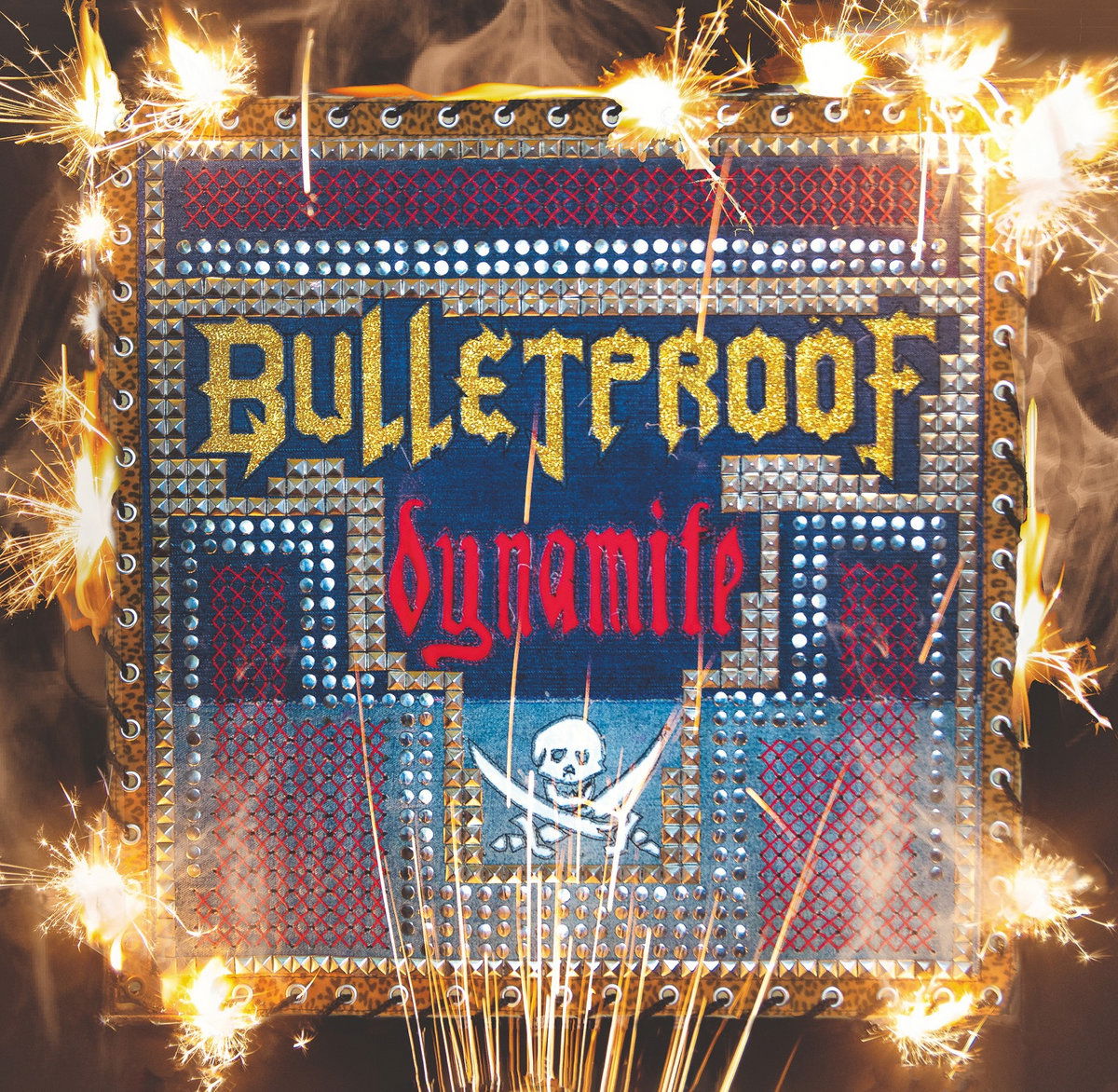 Label or DIY and why?
We are in Ossuary records from Poland for the release of Dynamite to Europe and we are very comfortable with the relation we have made in this label. They are people that know about true metal bands, they respect so much the hard work a band of traditional heavy metal spend to record a CD and they are doing a great job promoting the album also with the release that have a beautiful edition that is available since a few months ago.

Do you prefer Vinyl, Tape, CD or Digital Format and why is that?
We prefer any physical format. Of course that digital format is helping a lot in these days but the physical material (vinyl, CD or tape) is all a fan of heavy metal want to have, with the lyrics, the photos, information of the band, etc. We are fans of great heavy metal bands and we agree that to open a new CD from our favourite band for the first time is one of the great moments in a fan life.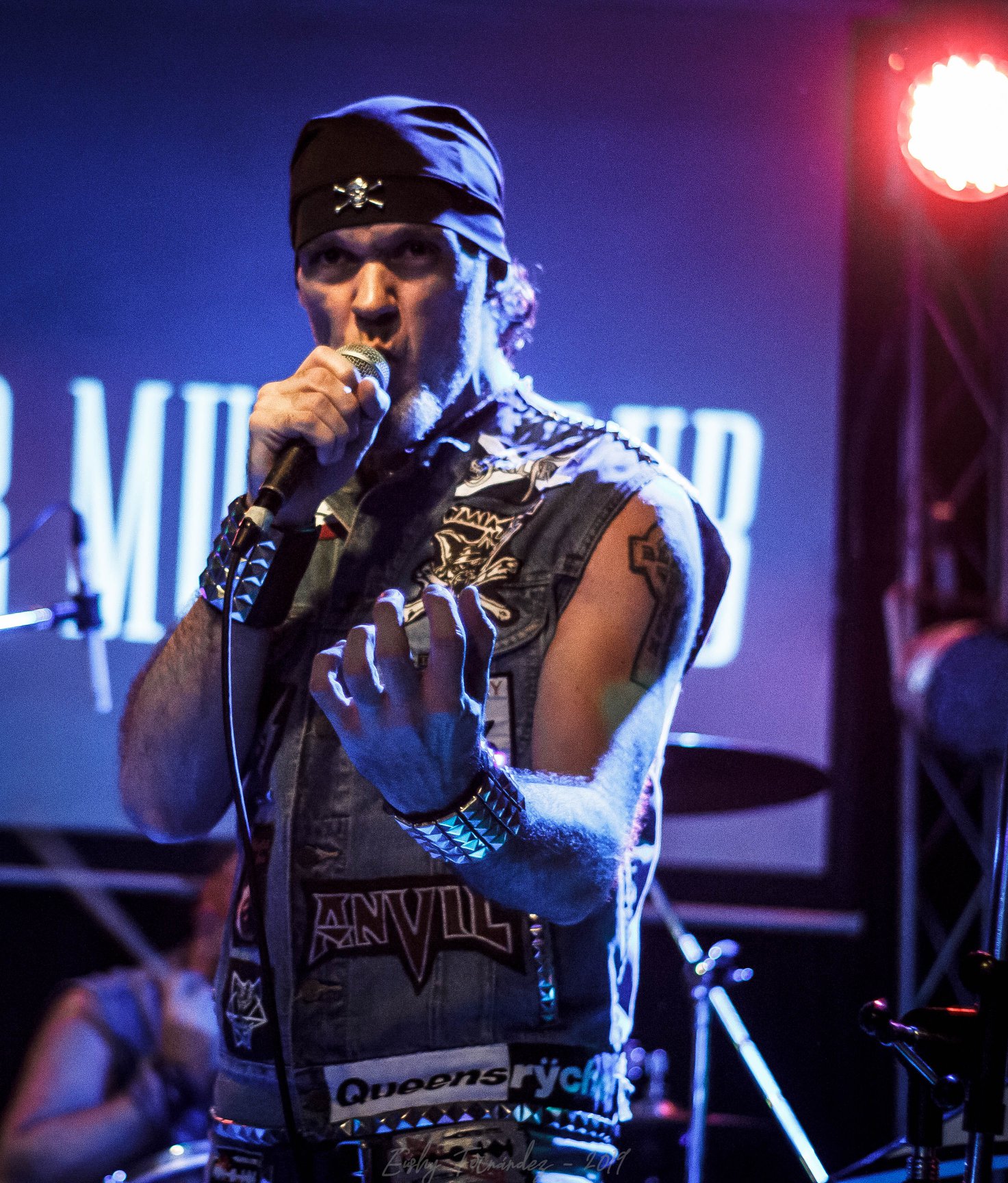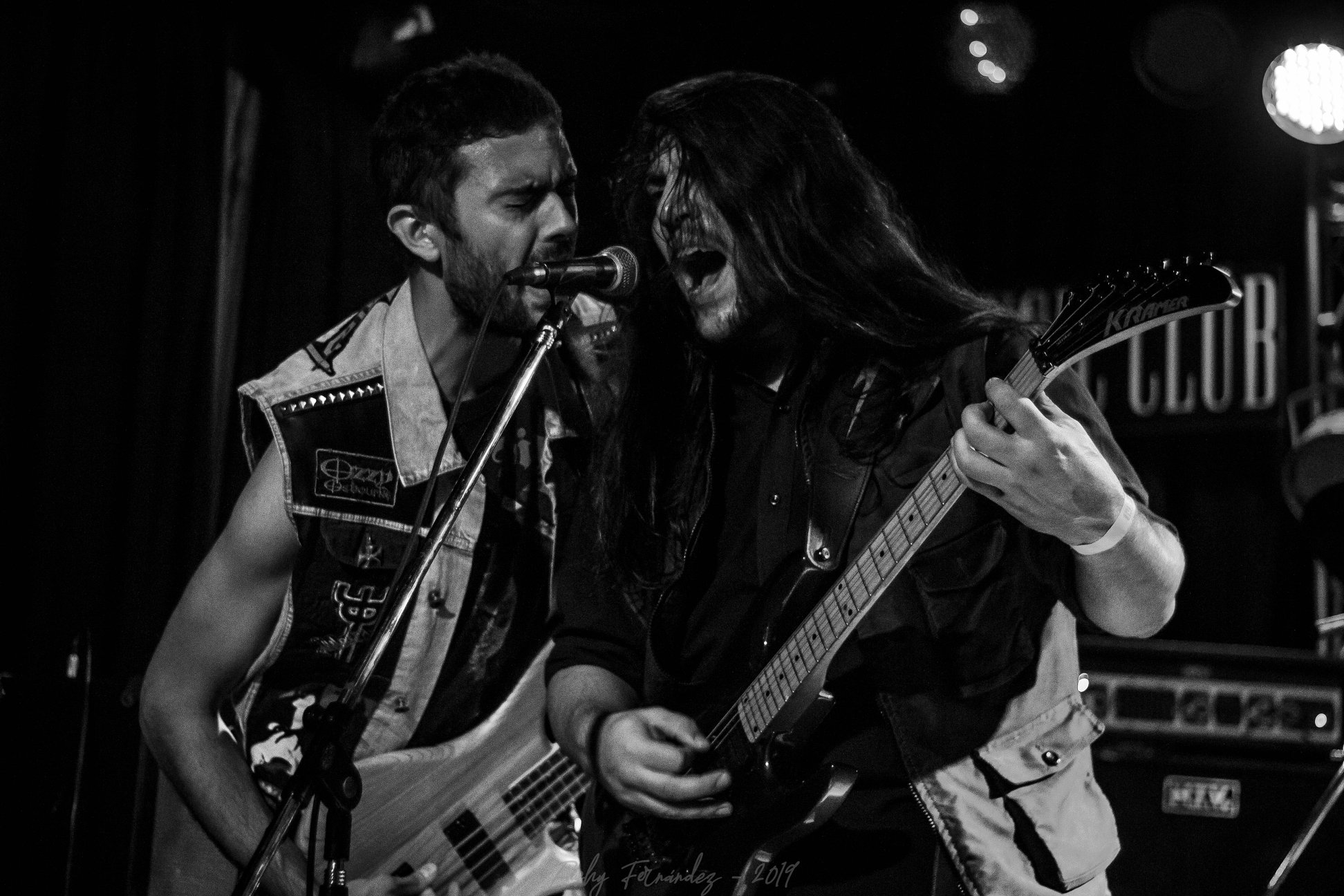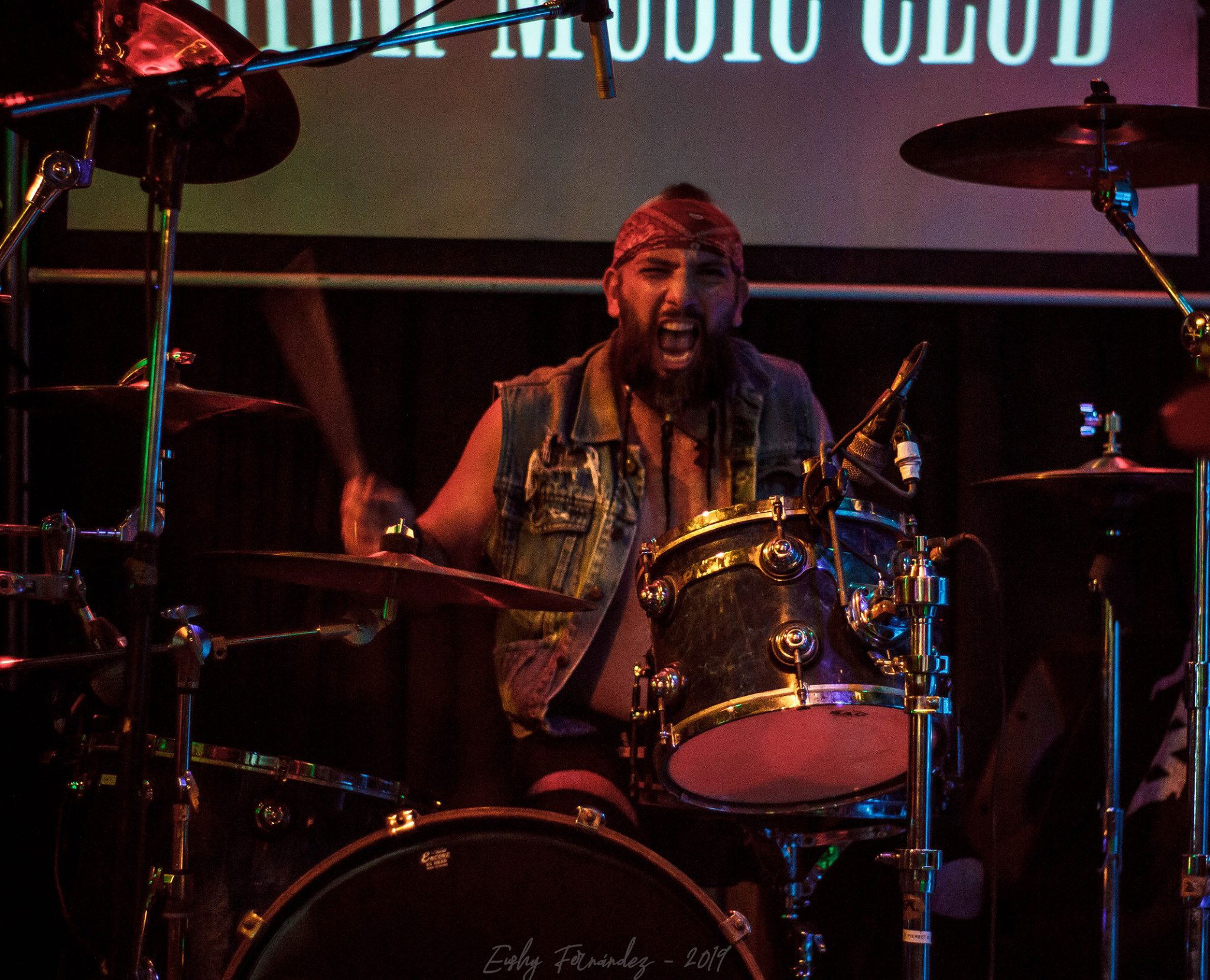 Your music style is Heavy Metal. Which are your main influences (Favourite Artists / Bands etc.)
Our influences (you can note for sure) comes from the German heavy metal. We are fans of Gamma Ray, Accept, U.D.O., Scorpions, Faithful Breath, Scanner, Grave Digger, Helloween, Blind Guardian, Rage, Heavens Gate, and of course our biggest influence the mighty Running Wild. In the other hand we have influences of our timeless favourite band Judas Priest and other British bands like Saxon, Black Sabbath, and the NWOBHM as well.
Which things, do you think, a Band should sacrifice in order to succeed? Have you ever sacrificed anything in your life for a better future of your Band?
Any band must know what thing they must do in order to succeed. How is the formula to measure the success? in our case we know success in traditional heavy metal cannot measure in record sales numbers but if we agree that success is that our music could be heard around the globe and to have the friendship of other bands and audience, then we are started to have what we dream since we were teenagers and heavy metal possessed our hearts and souls. What thing we left behind in order to attempt to reach our goals... the same that any HM band: money, social life, rest and hours of sleep between many others. We all have regular jobs and regular lives but we always look for a time to rehearsal and make good songs for who wants to hear us.

Describe your ideal live show as a performance Band. Have you already experienced that?
We could dream with a live show opening for Judas Priest or Running Wild, or the two bands together in a big stage full of lights and in front of a big audience in a summer festival in Europe like Wacken. To have the chance to meet our idols in a festival playing in the same stage could be a ideal live show for us.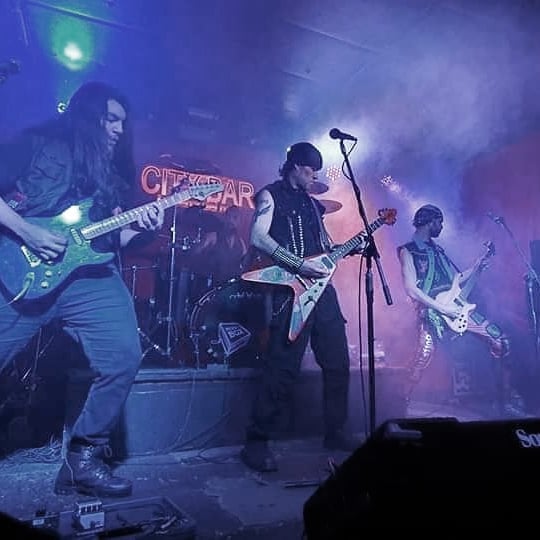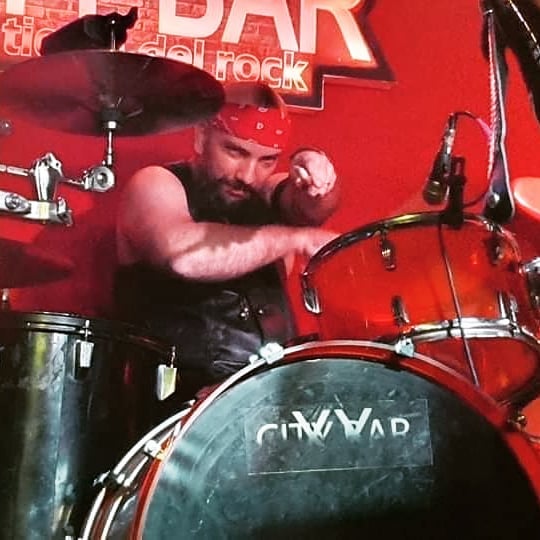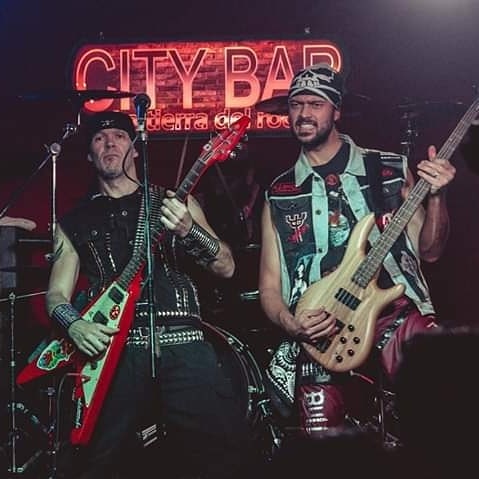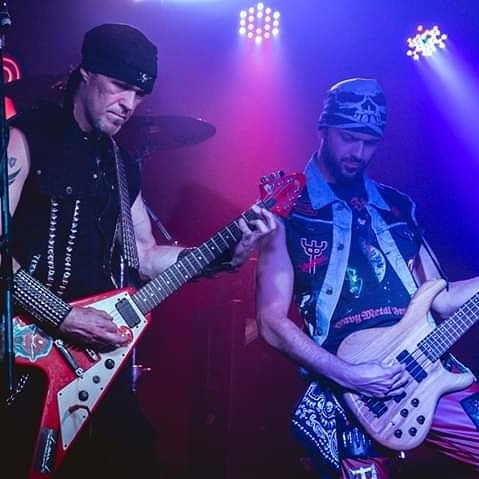 Which attributes, do you think, that a new Heavy Metal Band should have in order to gain identity and be unique?
I think that a band could be unique by the quality of his songs. We don't want to move out from the borders of our stile, which was invented many years ago before we were born, and we know all is invented but with refreshing ideas a band could make a song that make goosebumps to the listener and make a heavy metal fan feel the power of a glorious choir without fall in copy or betray the band style in order to make something different for the only reason of not sound like nothing you heard before.
Do you believe that Digital Platforms help the new Heavy Metal Bands? Which, do you think, is the ideal way for a Band to promote its work?
Yes. We think they help. In our case Ossuary record heard our EP before we put it into NWOTHM channel in YouTube. This channel helps a lot because is made with the purpose of promoting the new bands and reaches every corner of the world. A metal brother from the band Shadow Warrior heard our album in these channel and contact to Ossuary Record to recommend our band. So, yes. We think it helps a lot, and a lot much more during the pandemic quarantine.
Tell us a few things about the New Underground Metal Scene in Argentina (Bands, Fanzines, Webzines, Metal Clubs etc.)
In Argentina the underground scene is growing strong with excellent bands like KOMBATE, STEELBALLS, INTERCEPTOR, MERCURIÖ, SILVERBLADE, METALURIA, VELOCIDAD22, BONE HAMMER, TEMPANO, AMETHYST, OSMOSIS, FRANTIC, AIZEN, GARGOLA, LADY EVIL, TOXIC GOAT, CRAFT SWORD, VIGIA DE LA ETERNIDAD, and new labels like Cuervo Records, Almas Combativas and Argentina Thrash Metal ( who was the records that release a tape edition of our Dynamite ep in Argentina). Magazines like Rebeldes de Cuero, Resistire Fanzine to name a few and radio shows are helping a lot to promote this new bands. There are more places to put up a decent show with very decent sound that a few years ago too, so, the entire scene is growing with health.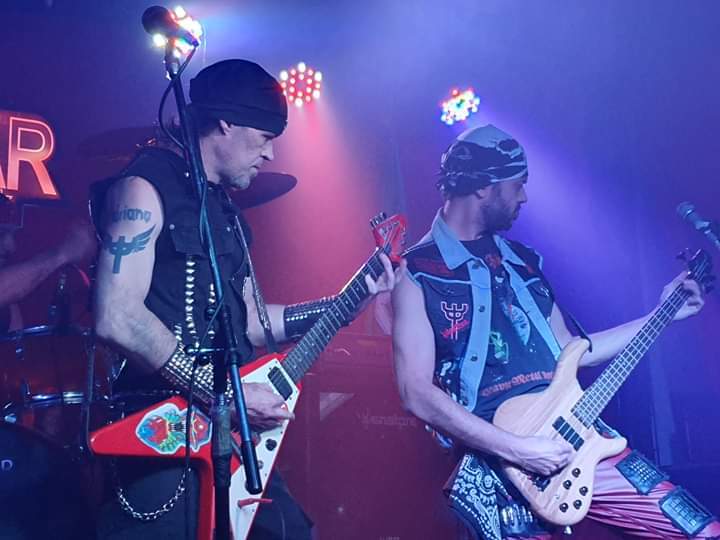 Do you know anything about the Hellenic Metal Scene?
We know some bands we like a lot: GrayWitch, Dexter Ward, Sacral Rage, Mental Powers, Northwind and Saboter. We know these bands thanks to the metal blogs because; sadly, their releases aren't available here in our country. So, this is why we said before that digital media is a positive thing if are used in a responsible way.
What are your future plans?
Our plans are play a lot the songs from Dynamite EP and meanwhile finish the recording of our second album, the first long length to be released (if the gods of metal help us) on mid 2022.
Thank you very much for your time & Keep up the good work! The closure is yours.
We really like to thank you this opportunity to let you know about us, this support is unvaluable for a new band from far away like us. Keep supporting metal, Keep it true and a big hug from Argentina to the Greece metal heads !!!
By Steve the Filthy Dog.

BULLETPROOF CONTACT:
https://www.facebook.com/bulletproofok
https://www.instagram.com/bulletproof_ok/?hl=es-la
https://soundcloud.com/bulletprooef-heavy-metal