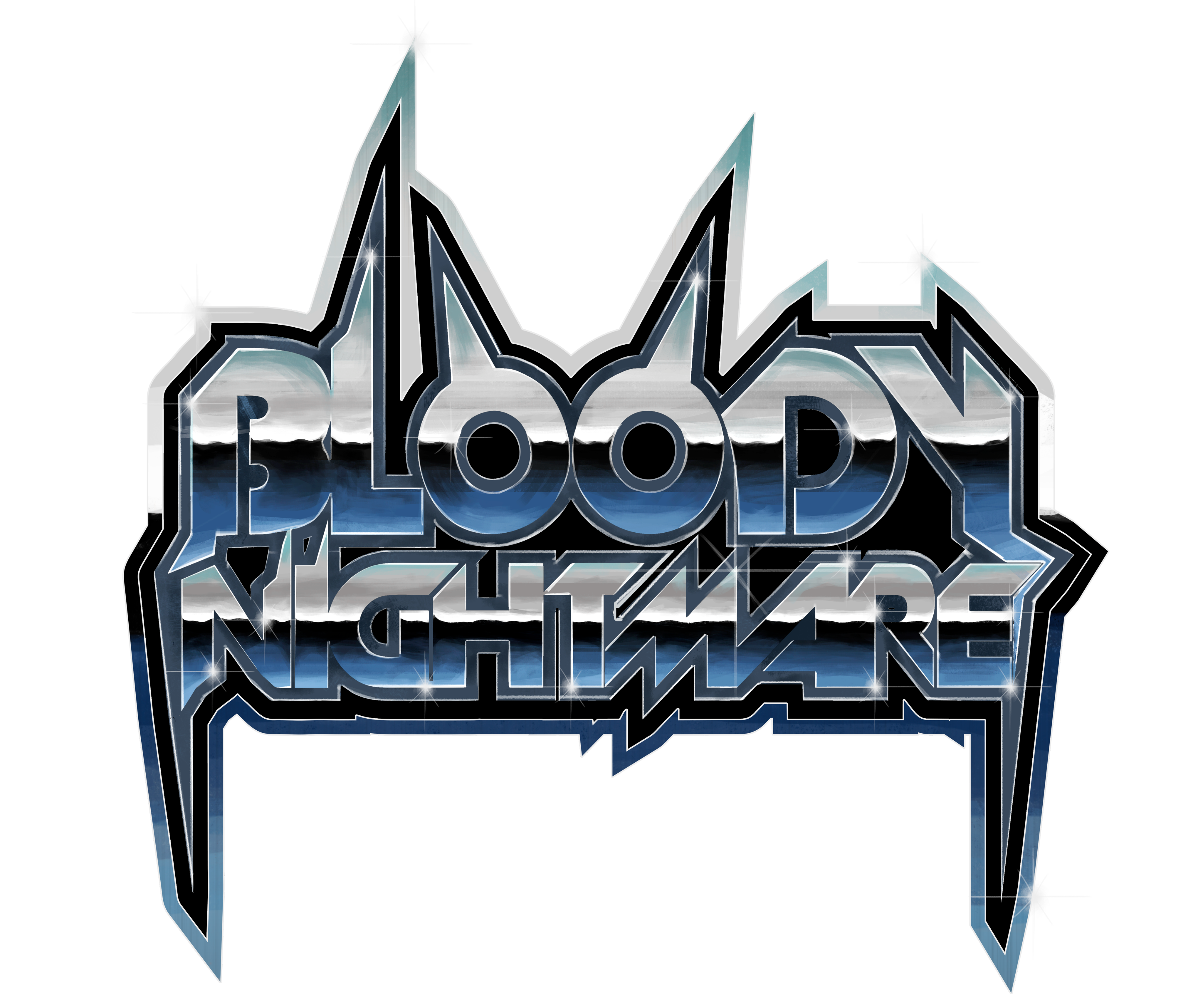 !!!HEAVY METAL MANIACS FROM COLOMBIA!!!
We had a conversation with Alexander Daza (Guitars/Vocals). Enjoy!
Welcome to the FILTHY DOGS OF METAL Webzine.
Tell us a few things about BLOODY NIGHTMARE (Members, Starting Year etc).
To start with, Hail to the MIGHTY FILTHY DOGS OF METAL for giving us some space to show our metal! Bloody nightmare was formed in 2011 under the name "Darkmoon". We used to play covers back then, in our school. Later, in 2013 we changed the name for BLOODY NIGHTMARE, our idea was to play old school thrash metal with a lot of German influences. After, in 2016, our vocalist left the band, and we a new bass player joined us. Also, we decided to change our music to play speed metal with some influences of traditional heavy metal and NWOBHM; this way we created "Hellwolf" our first full album. At this moment the band lineup is:

Alexander Daza - Guitars / Vocals
Miguel Valderrama - Bass / Backing vocals
Hanner Robles - Drums / Backing vocals

In 2018 you released your album ''Hellwolf''. Have you prepared anything new since then?
Sure, we have! This September a new split with 2 other speed metal bands from my country will come out. We hadn't announced anything till now, so this is a premiere, I guess hahaha! We have also finished the composition of our second full-length. We will start recording it at the end of 2021.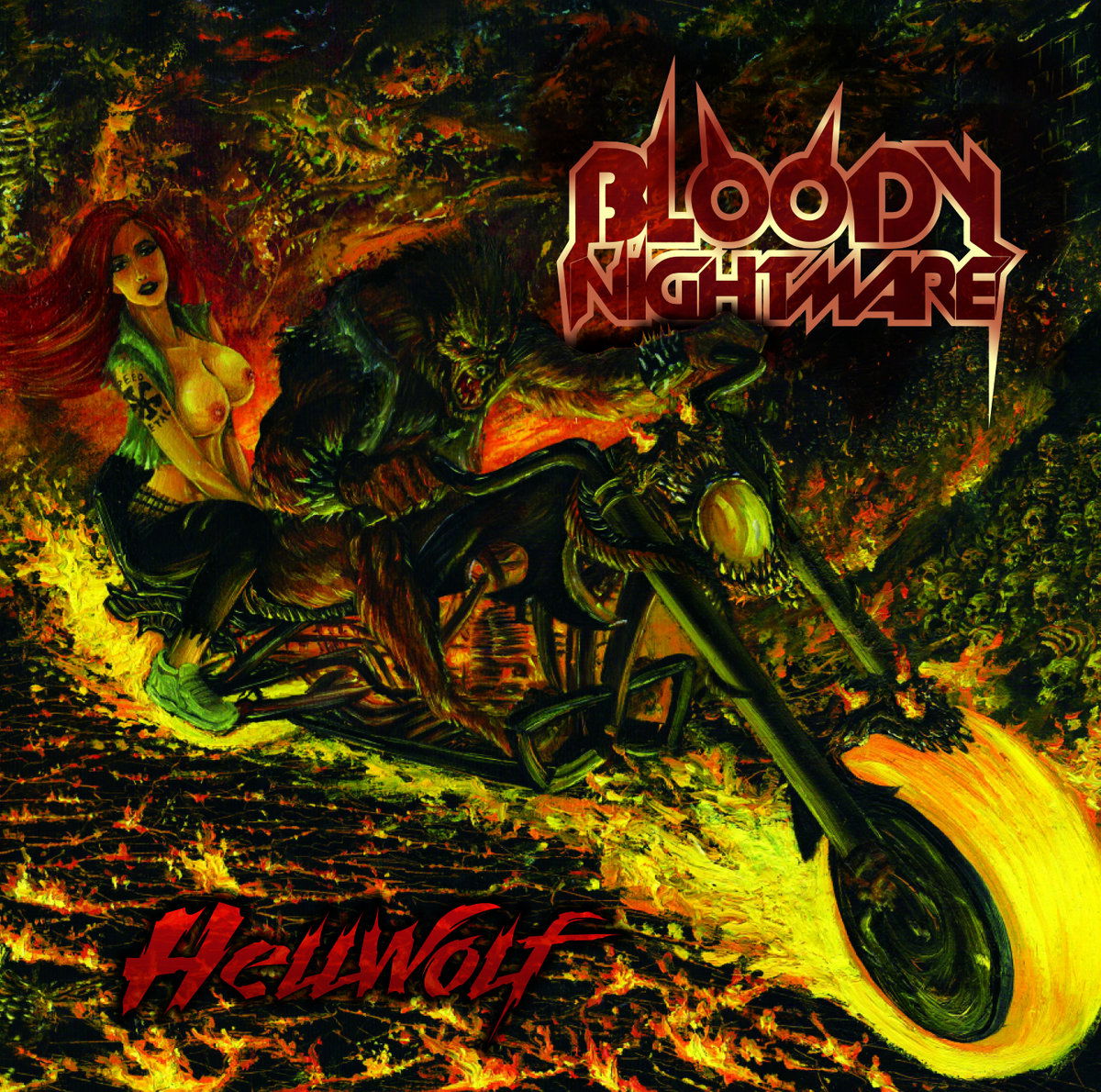 Label or DIY and why?
It's a complex question... we like a lot work with labels ´cause the probabilities to show our work in other countries is bigger with them, but we have also worked in cooperation with some friends and released things ourselves. So, to sum up both are good; the decision just depends on the record.

Do you prefer Vinyl, Tape, CD or Digital Format and why is that?
I truly prefer the vinyls. I have a lot of CDs and some tapes, but for me, the vinyl is the best: sound, image, format, etc.

Your music style is Speed/Heavy Metal. Which are your main influences (Favourite Artists / Bands etc.)
Well, we have really different influences between us: from hard rock and heavy metal to black, thrash, speed, and death metal. I can't mention just one band; it is complicated. Maybe we all could agree on Judas Priest, Exciter, Universe, and others...
Which things, do you think, a Band should sacrifice in order to succeed? Have you ever sacrificed anything in your life for a better future of your Band?
I don't think the bands sacrifice anything for success. Everything can be achieved with hard-work. I believe the money, time, energy and love that I have given to the band are not a sacrifice: they are just a part of life. More than all, metal is what makes us happy.
Describe your ideal live show as a performance Band. Have you already experienced that?
I am a little bit ambitious in this question since I expect to play in the biggest festivals around the world. So an ideal show will be at Wacken or Hellfest.
Which attributes, do you think, that a new Speed Metal Band should have in order to gain identity and be unique?
For me Speed Metal must 1. Be violent. 2. Be fast. 3. Have a good rhythm (if you know what I mean). Any band that has that, can add their own personality to it.
Do you believe that Bandcamp and other Digital Platforms help the new Speed Metal Bands? Which, do you think, is the ideal way for a Band to promote its work?
Sure, the digital era is here, and has been here for a few years. We do work with those things. Thanks to the labels and Bandcamp, we have sold some records in EE.UU, France, Spain, Sweden, Canada, Italy, etc. We really appreciate that because maybe, it wouldn't have been possible without those platforms. Every band have a way to promote their work but the social media and internet are really useful to get your music all around the world.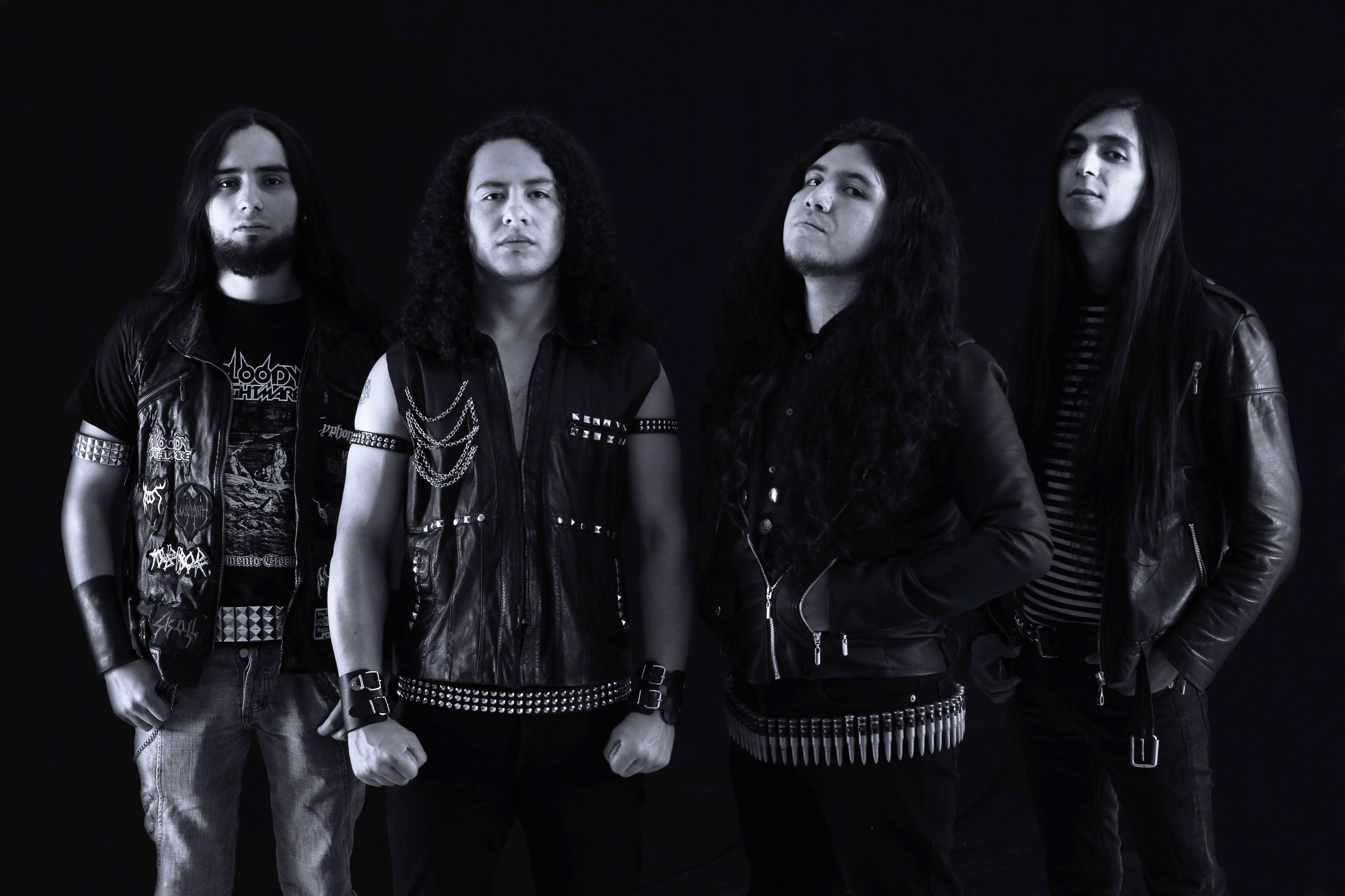 Tell us a few things about the New Underground Metal Scene in Colombia (Bands, Fanzines, Webzines, Metal Clubs etc.)
There are amazing bands in every style of metal. Talking about Speed and Heavy, we have Punisher, Thunda, ADS, Axe Steeler, White Thunder, Ironclad... They are just a few of some of the greatest bands here. Regarding Zines and Specialized Media: Maldito Metal Colombiano, Headbangers Zone, Ecos, and many more are totally interested on Colombian metal talent.
Do you know anything about the Hellenic Metal Scene?
To be honest, I just know few bands from Greece, but my favorite, by far, is the mighty OMEGA. I would like to visit your country some day!
What are your future plans?
The main is releasing the split. Also, we are planning a Mexico Tour in November; we are making ready its final details, and it's actually surprise cause we haven't mentioned anything about this either, hehe! Then, we will start recording to finally release our second full-length. We'll be looking for a label to work it out.
Thank you very much for your time & keep up the good work! The closure is yours.
Great hailz from Bloody Nightmare (Colombian Speed / Heavy Metal) to all the readers of FILTHY DOGS OF METAL Webzine and the fans of South American metal around the world. Beware of the roar! Beware of what's coming. Special Thanks to you, Stavros for your time and your interest on Colombian metal scene. We hope to see you soon! Cheers!
By Steve the Filthy Dog.
BLOODY NIGHTMARE CONTACT:
https://bloodynightmare.bandcamp.com/
https://www.facebook.com/BloodyNightmareOfficial
https://www.instagram.com/bloodynightmareband/
https://www.reverbnation.com/BloodyNightmareSpeed