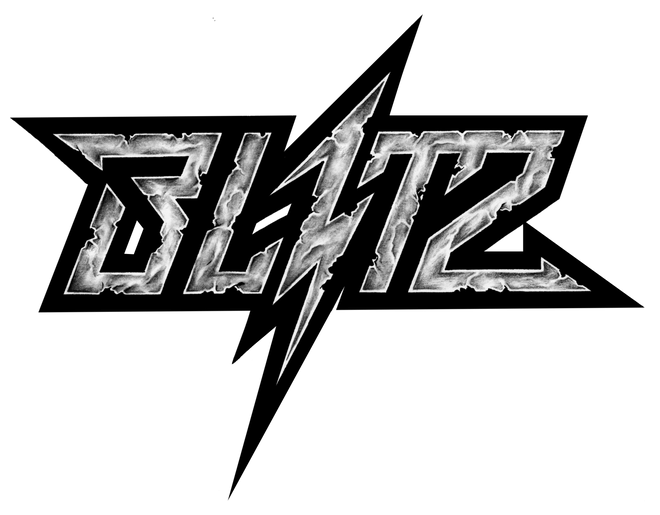 !!!GERMAN HEAVY/SPEED METAL INVASION!!!
We had a conversation with Chris (Vocals/Guitars). Enjoy!
Tell us a few things about BLITZ (Members, Starting Year etc.)
Hey Stavros, here is Chris, vocals and guitar of Blitz. At first, I wanna thank you for the interest. We formed Blitz in the mid of 2020. Our bass player Felix and I were looking for new members for our old project Aggregator. But with Michi on guitar and Hannes on drums, who are good friends of us for a long time, we got a whole bunch of new influences and so we decided to create this new project Blitz. The most of you will know Hannes from the band Midnight Prey, which is on hold at the moment. Michi was the singer and guitarist in his former Speed Metal band Rayder, who split up.

You are going to release your demo "The Nachtmahr Sessions". Tell us a few things about this Project.

The Nachtmahr Session is a three song demo record which will be released by Dying Victims Productions on Tape, to show the kind of music you can expect from us in the next time. We recorded the songs in the Soundlodge Studio in Rhauderfehn with Jörg and we had a really great time. For three of us, except Hannes, it was the first studio experience and we were really excited. But Jörg is a total relaxed guy and he took every uncertainty we had away from us. He also told many funny stories from his carrier :D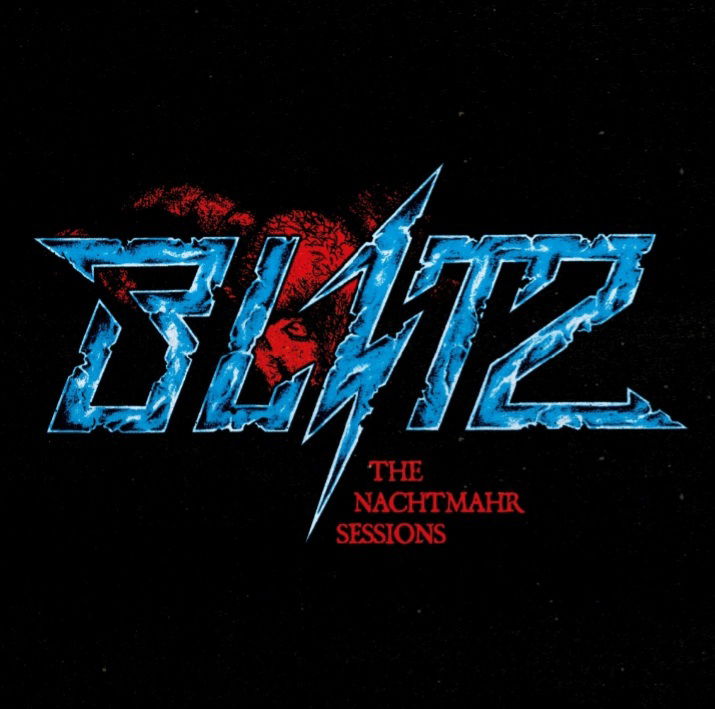 Label or DIY and why?
I´m a big fan of a combination of both. Bands and Labels should work hand in hand together to create the best product, without to much obligations and pressure.
Do you prefer Vinyl, Tape, CD or Digital Format and why is that?
All four of us are vinyl collectors we often talk about which new LP`s we bought and which we want to or should buy. My latest order was the new Darkthrone "Eternal Hails". But I also use Spotify and want to start with MC´s. For our demo we decided to release it on tape cause its our first demo record. But you can also listen to it on Spotify, Bandcamp, etc.
Your music style is Heavy/Speed Metal. Which are your main influences (Favourite Artists / Bands etc.)
I think we all have similar or maybe the same influences. From 70´s stuff to NWOBHM, Old School Thrash, Speed even Death and Black Metal. But also Punk or Progressive stuff. In my opinion, you shouldn´t set a limit in your listening habitat. Every genre has good bands, actors or music, you only have to find it and make the experience ;) But when we talk about our main influences for our music from Blitz, there are some you´ll maybe hear. When you listen to Hannes´ drums, you´ll definitely hear some Philthy Animal Motörhead style, Manilla Road and Dave Lombardo. Felix Bass playing is very influenced by Iron Maiden and old Metallica and Michis guitar's style by 80s Speed Metal like Living Death and early Helloween. For my part, in the last time, I listened to a lot of younger bands like Deathhammer, Bütcher, Black Magic, Evil Invaders Spiker etc. and that became a big influence to me.
Which things, do you think, a Band should sacrifice in order to succeed? Have you ever sacrificed anything in your life for a better future of your Band?
It depends on what success means for you. If you want to do it as a job and earn your money with it, you should definitely spend the most time of your day to practice with your band members and choose a genre which is popular at this time. But if the people don't like your music, you can nothing do about it. Maybe you could sacrifice some goats or virgins :D We only sacrifice some of our free time after work to practice or rehearsal to get the best result, and some money for the after rehearsal sessions ;)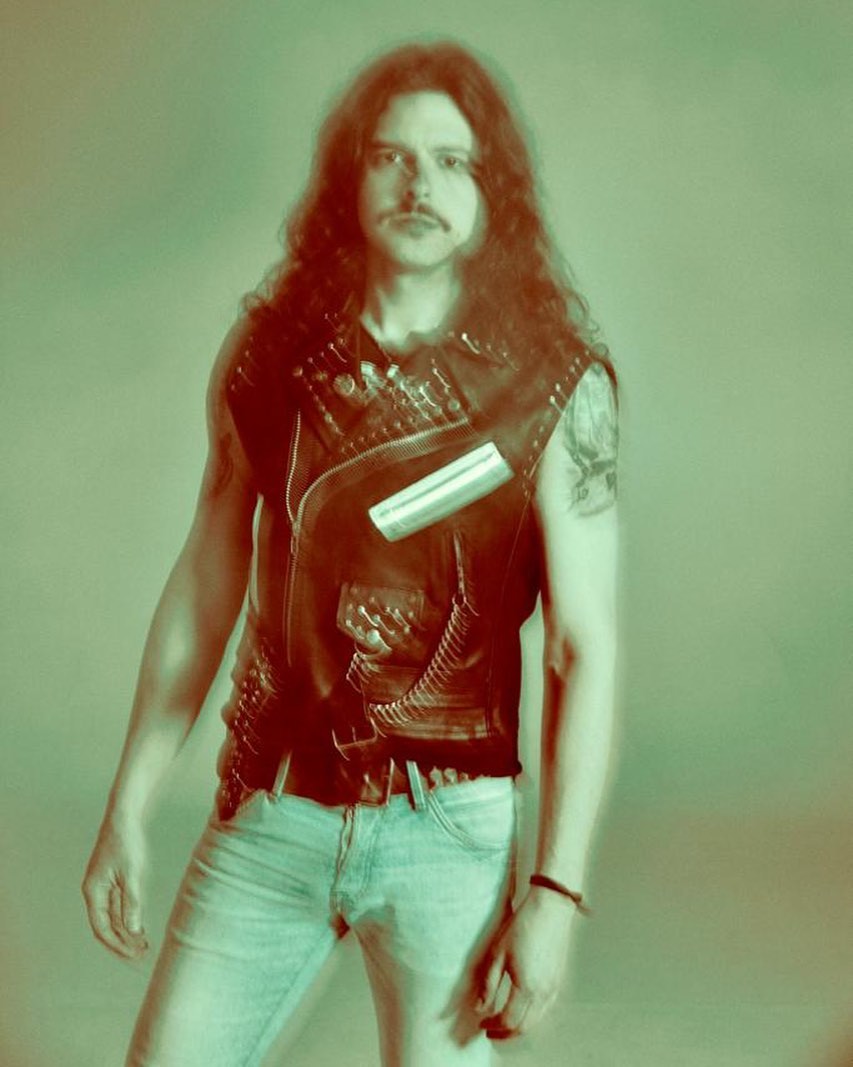 Describe your ideal live show as a performance Band. Have you already experienced that?
A show in a small indoor venue, maybe in a basement. Hot and sweaty air, people totally freaked out, screamed and shouted and banged their head. And not longer than one hour. This is one of my future dreams with Blitz :D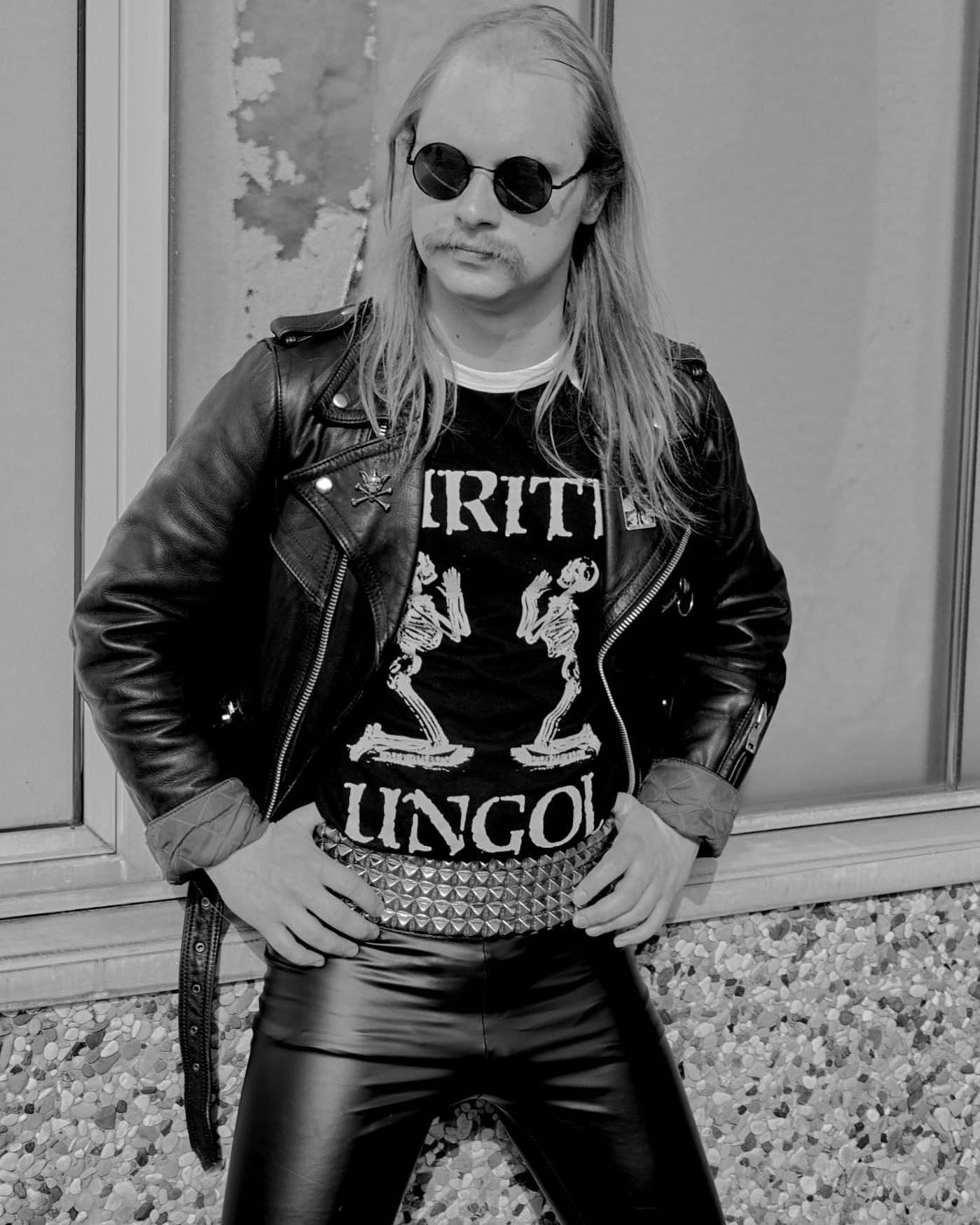 Which attributes, do you think, that a new Heavy Metal Band should have in order to gain identity and be unique?
There are so many different things bands can do to gain identity and every band has to find there own style and way. But for me the most important thing is, that you´re fine with your own Music, be yourself and don't try to be someone else. Enjoy every live show, take your time to talk to fans and don´t act like a wannabe Rockstar.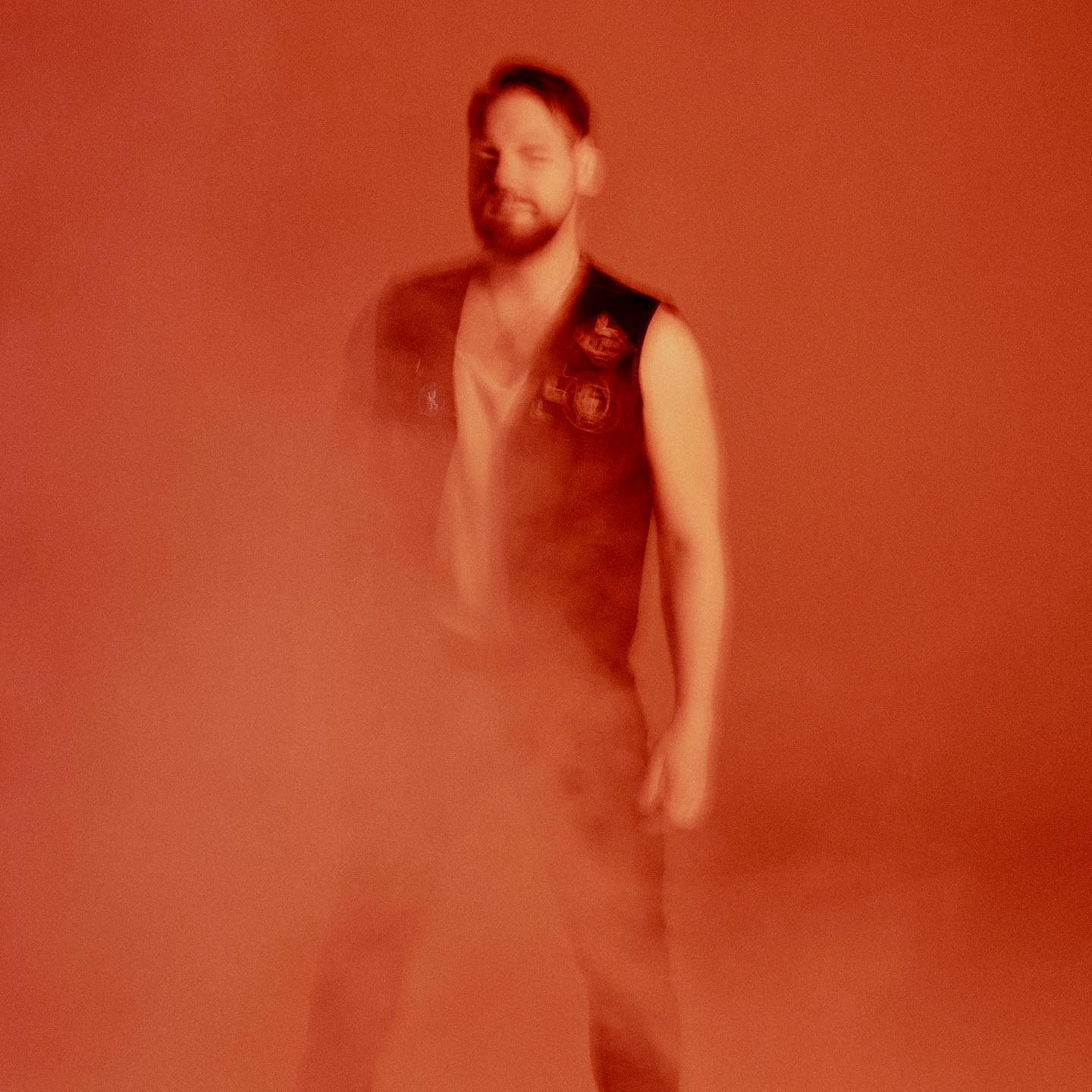 Do you believe that Bandcamp and other Digital Platforms help the new Heavy Metal Bands? Which, do you think, is the ideal way for a band to promote its work?
For smaller bands it´s more helpful to gain some range and promote their music across the borders of their own country and to have the chance to get some gigs, where they can sell their own LP´s, CD´s and merch. I love to buy vinyl after a concert directly from the bands or CD´s for my car but I also use Spotify when I´m not at home, also to discover new music and bands to buy their stuff :D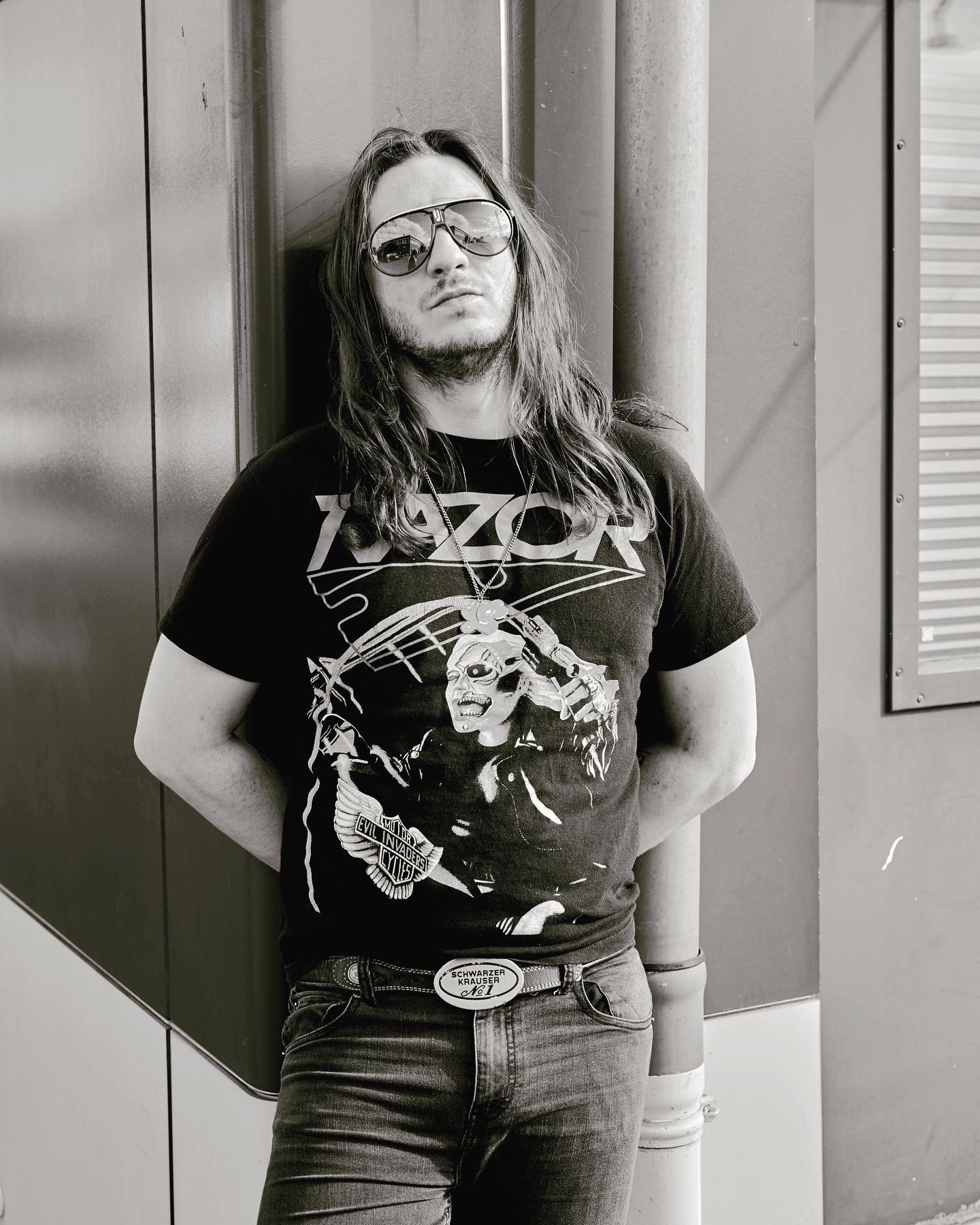 Tell us a few things about New Underground Metal Scene in Germany (Bands, Fanzines, Webzines, Metal Clubs etc.)
We have a great underground scene in Germany from the north to the south with many festivals like Headbangers Open Air, Hell over Hammaburg, Stormcrusher, Detze Rockt, Keep it True etc. where you can see many great bands and also many German underground bands. I´m a big fan of Iron Kobra, Division Speed, Witching Hour and of course Spiker! And if one of you come over to Hamburg, you have to check out the Bambi Galore. Frome Heavy till Black Metal, you´ll find everything there. In the pre- corona time, there were at least 3-4 gigs a week. The best venue in Hamburg!
Do you know anything about the Hellenic Metal Scene?
Unfortunately I don´t know much about the Hellenic scene except the up the hammer festival I heard of. Hannes told us, that you´re big Warlord maniacs and bleep for epic and heavy music. I hope i can come over one time to see how you guys get totally crazy on concerts!
What are your future plans?
To play gigs, release a full length album one day and get on tour hopefully :D Some of our next songs, Michi will give his voice to it, cause he is a great singer with a high range.
Thank you very much for your time & Keep up the good work! The closure is yours.
Thanks for the interview, stay healthy and stay maniac! Best Chris .
By Steve the Filthy Dog.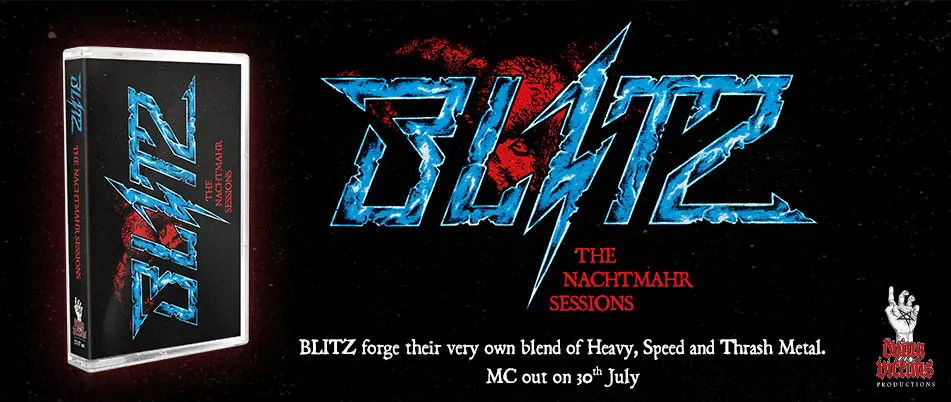 BLITZ CONTACT:
https://www.facebook.com/Blitzgeschwindigkeit/
https://www.instagram.com/blitz.metal/