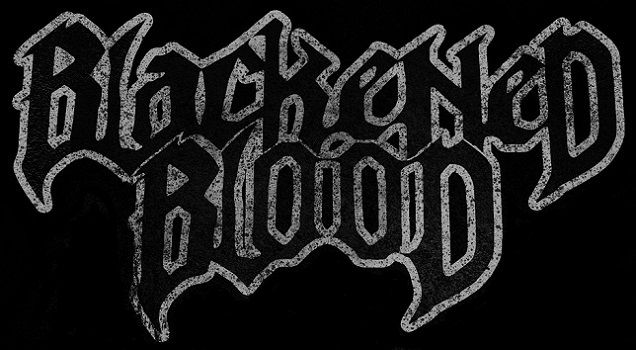 !!!SWEDISH HEAVY METAL!!!
We had a conversation with Ola Hansen (Guitars). Enjoy!
Welcome to the FILTHY DOGS OF METAL Webzine.
Tell us a few things about BLACKENED BLOOD (Members, Starting Year etc).
We're Alberto Levrini (song) Ola Hansen (guitar) Sebastian Rohnström (guitar) Daniel Tyche (bass) and Elias Herbst (drums). We've been around many years, but haven't really done anything serious up till now. It wasn't until Alberto joined some years ago that we started to take off.

You have recently released your album ''Black Dawn Rising''. What is the Feedback from your audience as well as from the Press?
Way above what we could've imagine. We were thinking maybe we could score some more local gigs, but this album has already gone world wide.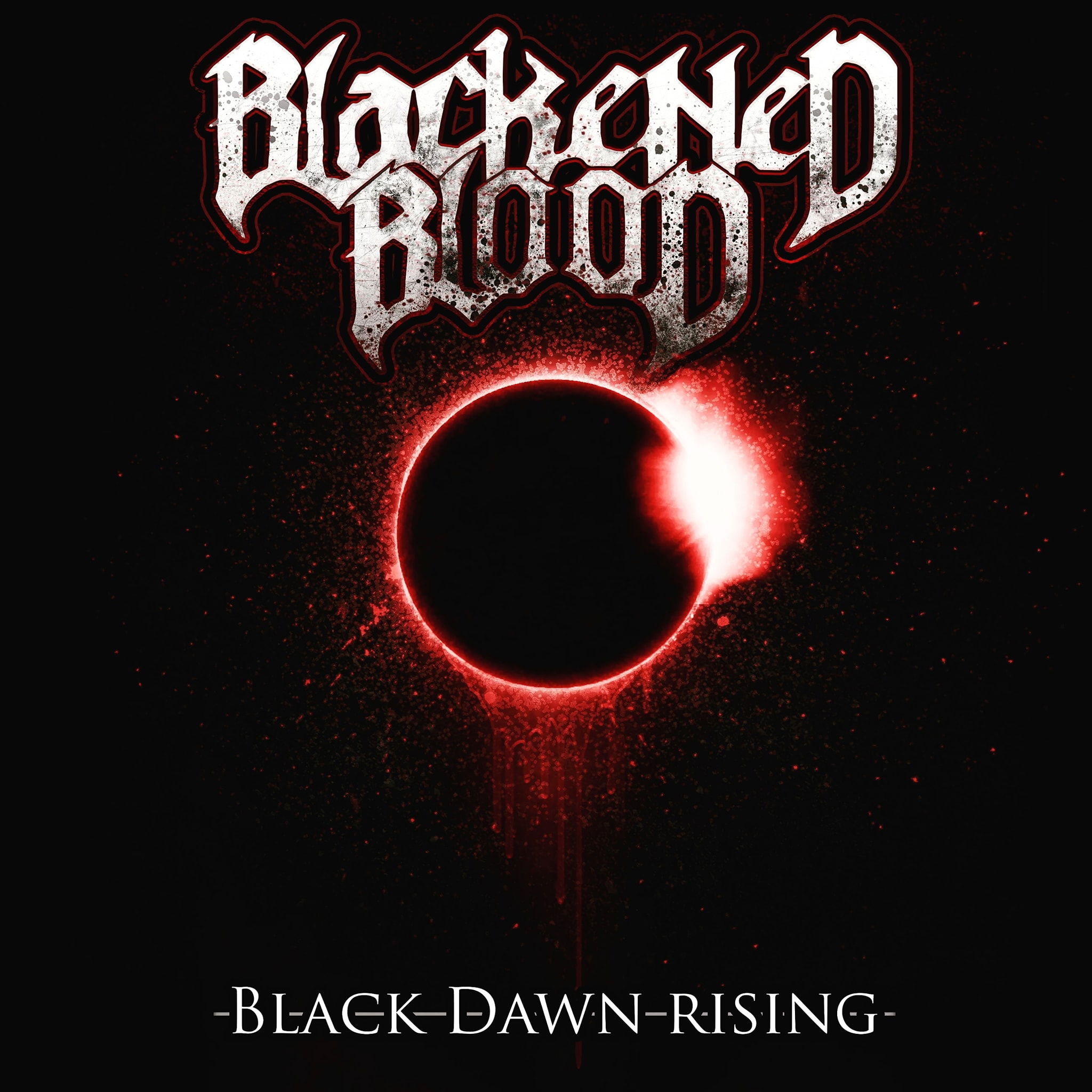 Label or DIY and why?
DIY, we've done everything ourselves except the final master. We decided that we could make a dream happen by working hard, and we did. Now we're in total control of everything and it feels great. Label isn't entirely out of the picture, but we won't take a bad deal.

Do you prefer Vinyl, Tape, CD or Digital Format and why is that?
We've released the album on CD so far. Vinyl I think it's the ultimate format, maybe in the future. Nothing beats vinyl. Digital is great, it's an easy and fast option to use. Everyone can listen digital these days.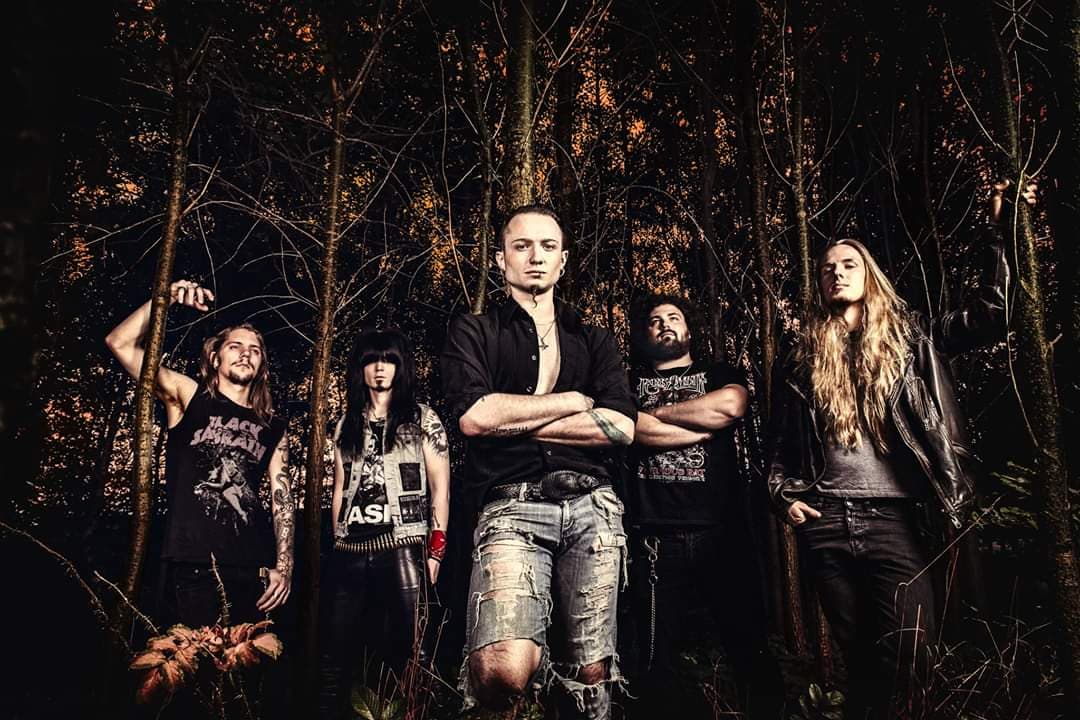 Your music style is Heavy Metal. Which are your main influences (Favourite Artists / Bands etc.)
Everyone in the band has their own preferences, many shared many not. For me (Ola) it all started with Black Sabbath. But the biggest influence for me is Children Of Bodom and Alexi Laiho (RIP). And also Randy Rhoads, bands like Gamma Ray, Ensiferum and stuff from black metal to 50s rock. I could talk about this for hours.
Which things, do you think, a Band should sacrifice in order to succeed? Have you ever sacrificed anything in your life for a better future of your Band?
Basically time. You need to practice your instrument instead of doing other stuff, like hanging out with friends and stuff like that. We've sacrificed a lot of time in order to get where we are today. No regrets.

Describe your ideal live show as a performance Band. Have you already experienced that?
I don't really think we have an "ideal live show". We want to be creative performing and always give a great show, for us this means doing new stuff live as much as we can. So our shows evolve and are different as time progress. The basics are there of course, the music is the most important and we are always aiming to play as good as it's possible.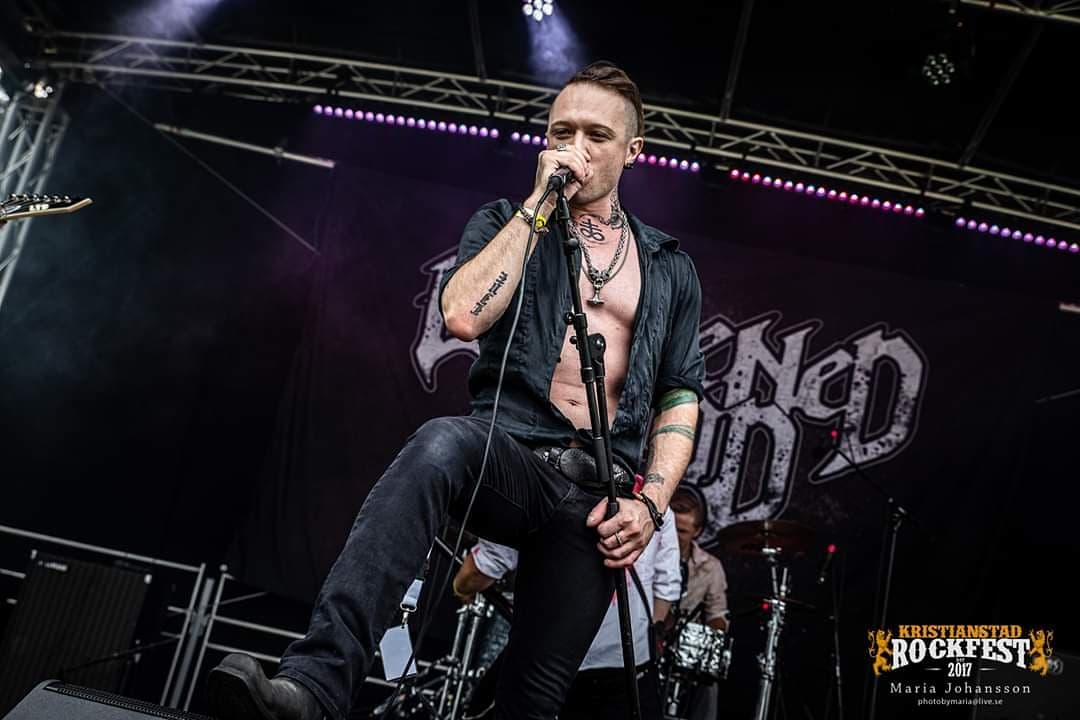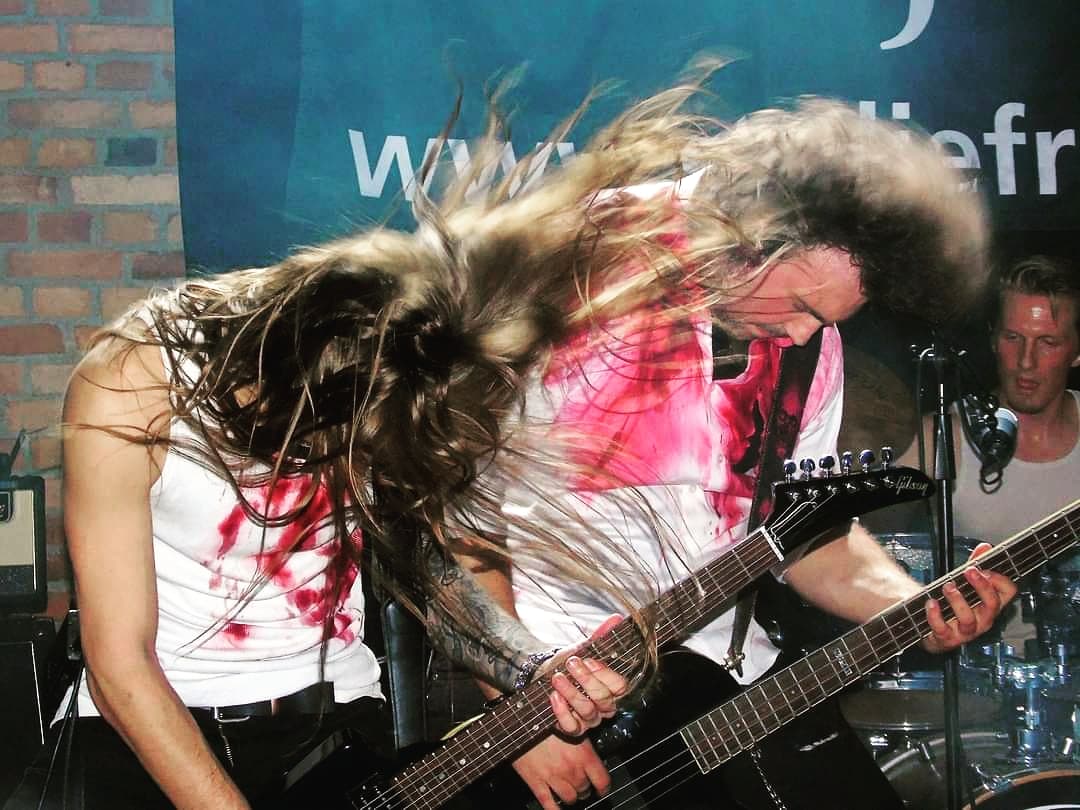 Which attributes, do you think, that a new Heavy Metal Band should have in order to gain identity and be unique?
Write your music from the heart, do what you want to do and don't copy others (too much). It's a bit of a cliché, but be yourself and do your thing.
Do you believe that Bandcamp and other Digital Platforms help the new Heavy Metal Bands? Which, do you think, is the ideal way for a Band to promote its work?
I'm sure they do, the most important thing is to put your music out there. I don't know if it's the ideal way, but we've been promoting ourselves by investing our time into this. Again, time! You need to connect to your fans, you need to be seen as much as possible. Get to know people. The only way people will know about you is by you telling people about yourself. It's not easy and things don't come for free.
Tell us a few things about the New Underground Metal Scene in Sweden (Bands, Fanzines, Webzines, Metal Clubs etc.)
We come from a small city, still there are a lot of underground bands here. Yes there are places to play live, a lot of places. But not many clubs dedicated to just metal. There aren't a lot of magazines writing about the underground scene here though. Seems like you need to actually brake here before the magz find you interesting.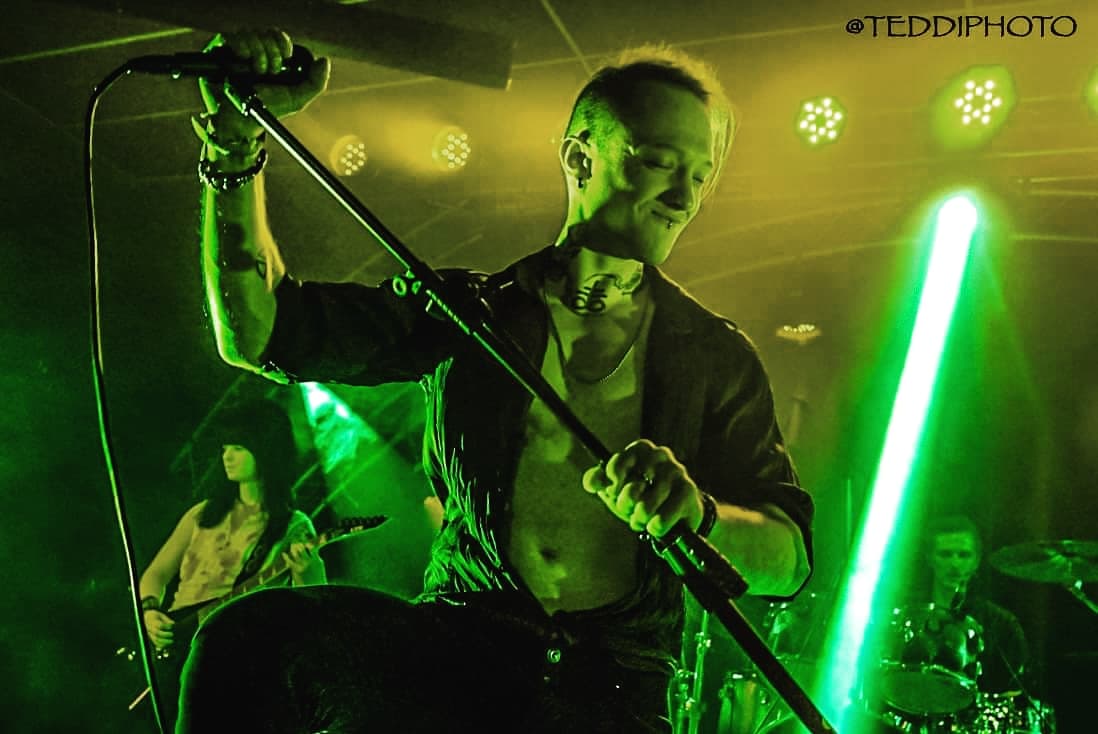 Do you know anything about the Hellenic Metal Scene?
Honestly, no. This is new to me, awesome nonetheless. I need to investigate.

What are your future plans?
Hopefully we can start playing live soon again. In the meantime it's all about promotion and writing new music. We're planning to record a music video as well in the near future.

Thank you very much for your time & Keep up the good work! The closure is yours.
We want to say thank you to everyone who are supporting us, to everyone that are listening to our music and to you who read this interview. Follow us on Facebook and Instagram for upcoming news. It means the world to us!
By Steve the Filthy Dog.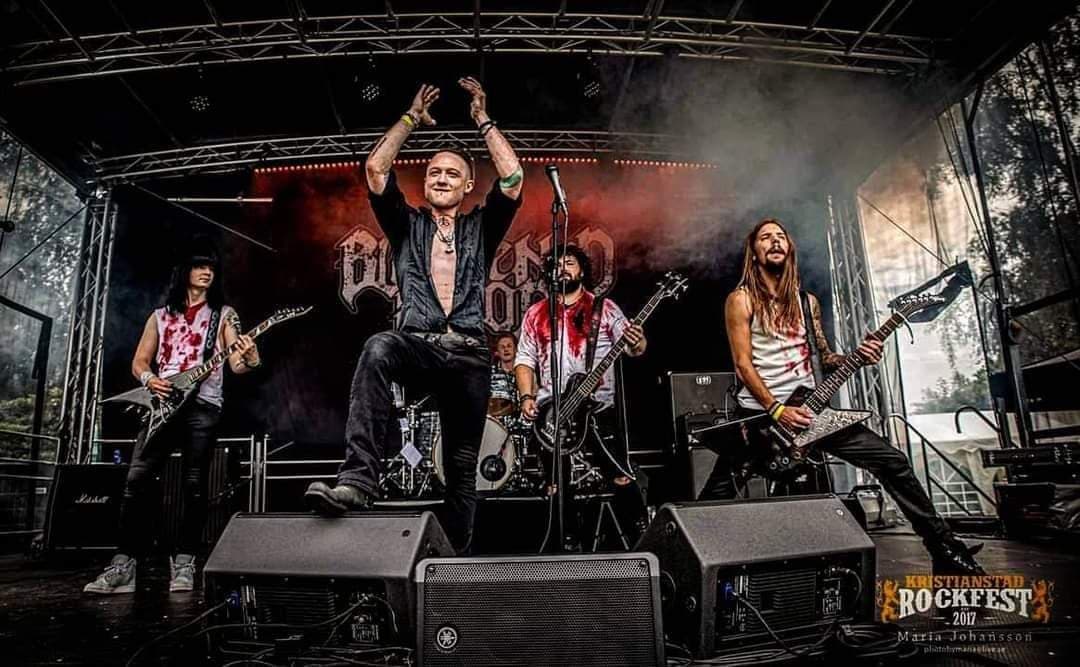 BLACKENED BLOOD CONTACT:
https://www.facebook.com/Blackenedbloodband
https://www.instagram.com/blackened_blood/?igshid=ob5xxc68qi7v
https://open.spotify.com/artist/7bTXKjA6DFkVDrXvIFnpUf