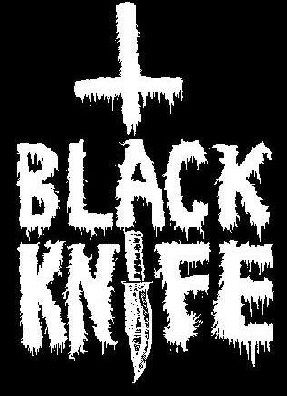 !!!US BLACK METAL PUNK!!!
We had a conversation with Josh ''Hellwulv'' (Vocals/Guitars). Enjoy!
Welcome to the FILTHY DOGS OF METAL Webzine.
1. Tell us a few things about BLACK KNIFE (Members, Starting Year etc).
We are Black Knife, a three piece Black Metal Punk band based in Lexington, Kentucky in the United states. We started in 2016 and our lineup is Hellwulv (myself), Bast, and Mad Matt.
2. In 2019 you released your album ''Spell Caster''. What was the feedback from your audience as well as from the press?
It was very well received by fans and the press. The recording quality was amped up a ton by entering a proper studio this time around and the fans and press had a lot of good things to say about it. We got a ton of great reviews in zines and recorded a music video for it which definitely turned some heads as well.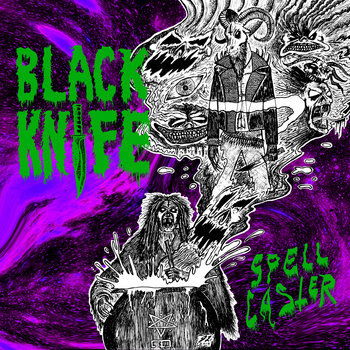 3. Label or DIY and why?
We have always self released on my own small label,but we could only reach a small number of fans with my limited resources.
Going forward we want to reach out to a label with bigger distribution so we can get our albums in as many hands as possible.
We are about halfway through the writing process for a new album as we speak,then we will begin searching for a proper label when it is done.
4. Do you prefer Vinyl, Tape, CD or Digital Format and why is that?
I prefer vinyl for sure for many reasons, but mostly because I think it sounds great,I love the bigger artwork,and the color options are always fun to play with.
5. Your music style is Black/Punk Metal. Which are your main influences (Favourite Artists / Bands etc.)
Way too many to list all,but the main ones we are compared to a lot are Venom, Darkthrone, Motorhead, and various Punk bands like G.B.H. etc. Which we are of course honored to be in such good company.
6. Which things, do you think, a Band should sacrifice in order to succeed? Have you ever sacrificed anything in your life for a better future of your Band?
I do think you need to sacrifice a lot if you want to separate yourself from the herd. Sacrifice a lot of time playing out and practicing/writing is the biggest thing for sure.I recently sold my car to buy a tour van,and predict some friction at my day job in the near future when we start touring more than we already do,haha. Does not feel like a sacrifice though because it is our favorite thing to do.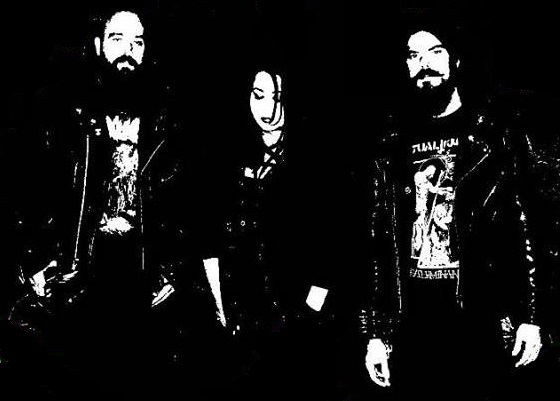 7. Describe your ideal live show as a performance Band. Have you already experienced that?
We would like to play more fests as we always feel like they are a great way to reach a bigger audience and play your music for someone that may not have found your band otherwise. We have played several and they are always a great time and have a lot of energy.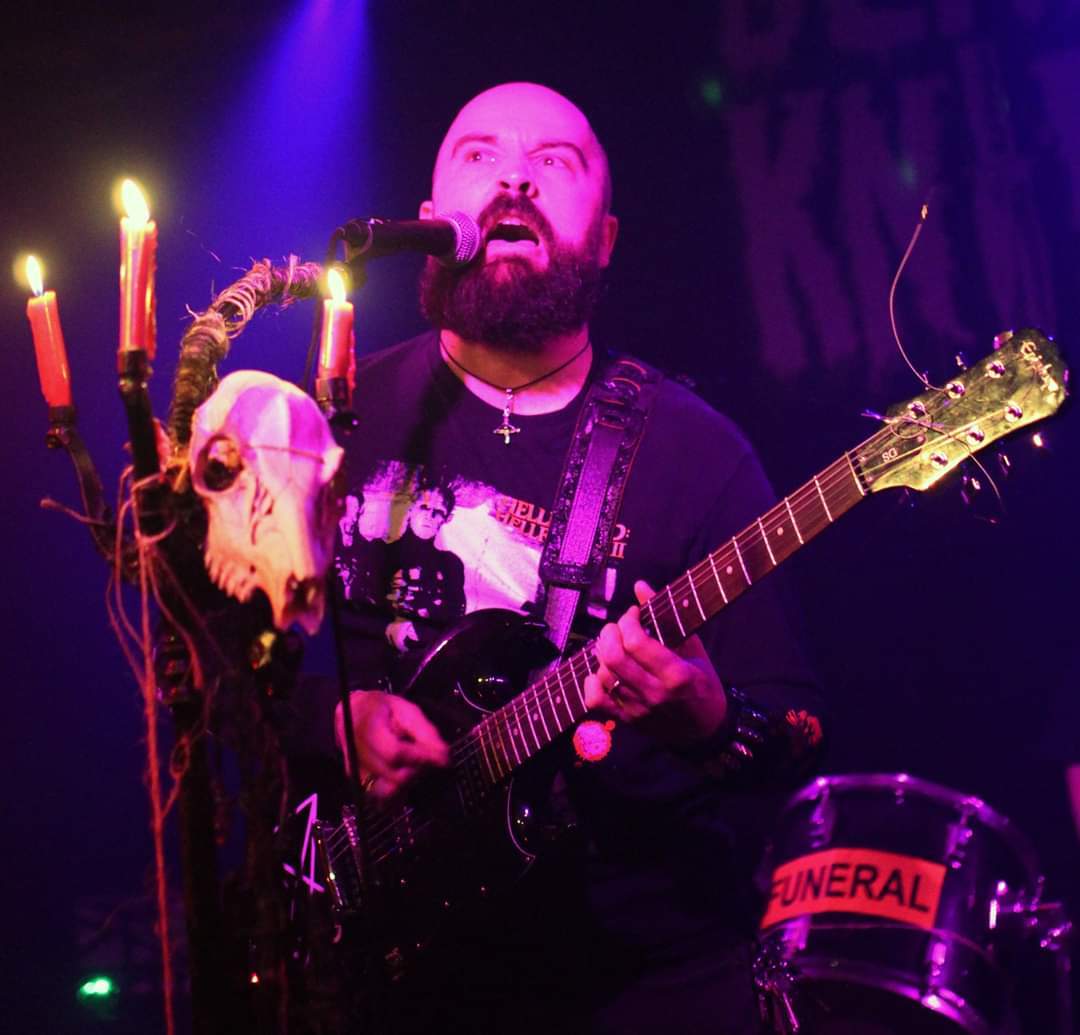 8. Which attributes, do you think, that a new Black/Punk Metal Band should have in order to gain identity and be unique?
I can't speak for anyone else,but for me the formula can be boring as shit and super played out if you are just doing a copy/paste of what a million bands have done without adding something to make it personal. So far I have relied on being unhinged and manic on stage with catchy riffs and dark subject matter,and it has done well for us this far. Sometimes less is more as far as the in depth song writing. Blood / Satan / Catchy = Black Knife.
9. Do you believe that Bandcamp and other Digital Platforms help the new Black/Punk Metal Bands? Which, do you think, is the ideal way for a Band to promote its work?
Absolutely! I think Bandcamp and all the Digital stuff is a great way to put your stuff out there.We are more advanced in technology than we have ever been,why not use the tools we have to connect with like minded weirdos all over the world? Instagram and Bandcamp have been great ways we have connected with our fans,and even been booked on tours and fests that way.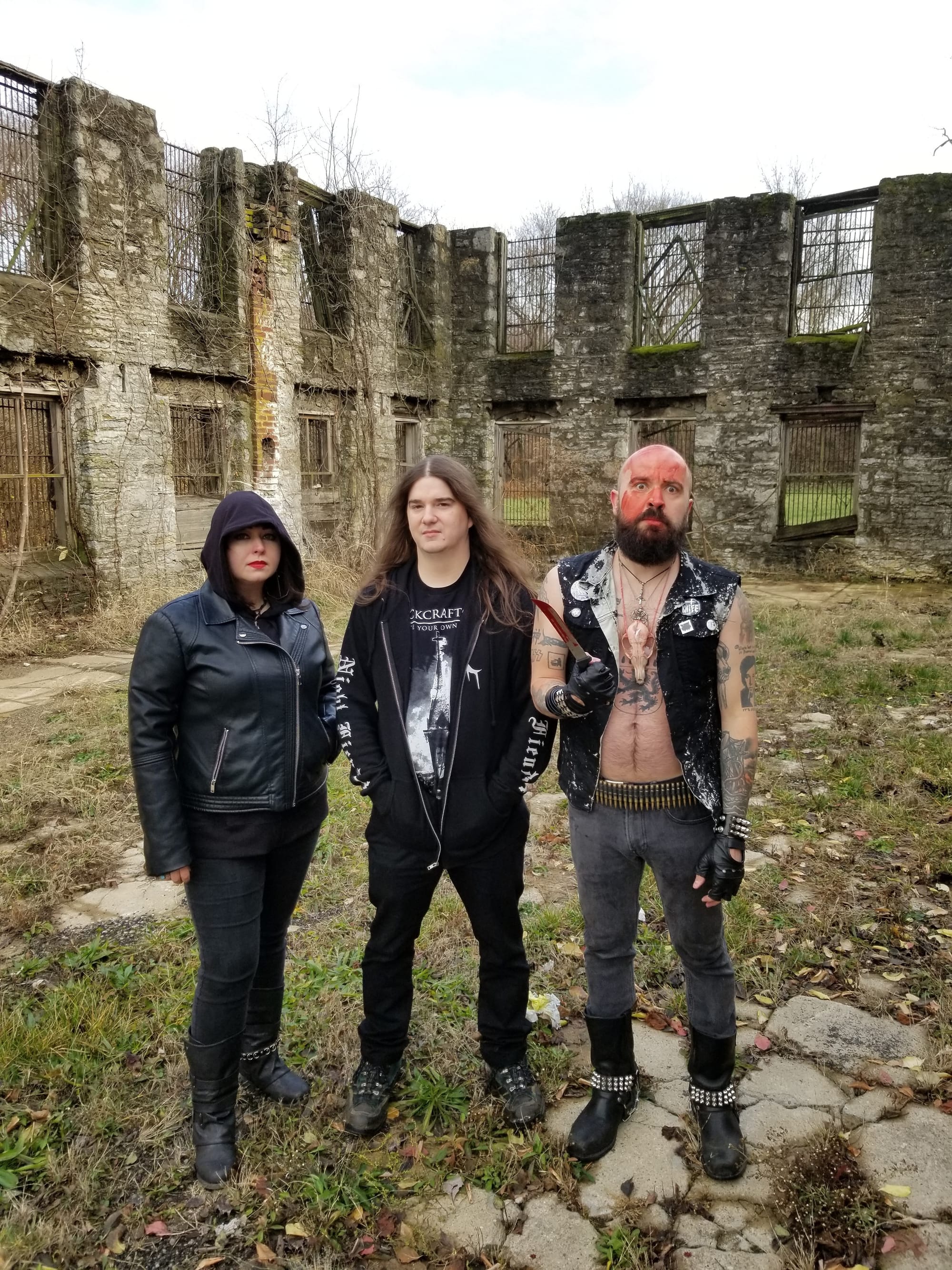 10. Tell us a few things about the New Underground Metal Scene in Lexington, Kentucky USA (Bands, Fanzines, Webzines, Metal Clubs etc.)
Lexington, Kentucky goes though stages in the scene where it shifts in what is popular every few years,but I guess that can be said about anywhere.Punk reigned supreme here for a minute,now it's like Stoner Metal and Doom stuff. To be quite honest we don't sound like anyone in our town, haha.There are a lot of cool bands doing cool stuff though,and a lot of hard working musicians. As far as shows and booking,we now get a lot of bigger touring bands which was not a thing even a few years back,so that's always cool to see.
11. Do you know anything about the Hellenic Metal Scene?
I am definitely into old Rotting Christ, Varathron, Zemial, and the like. Just a wild and barbaric style on some of those records, I dig it!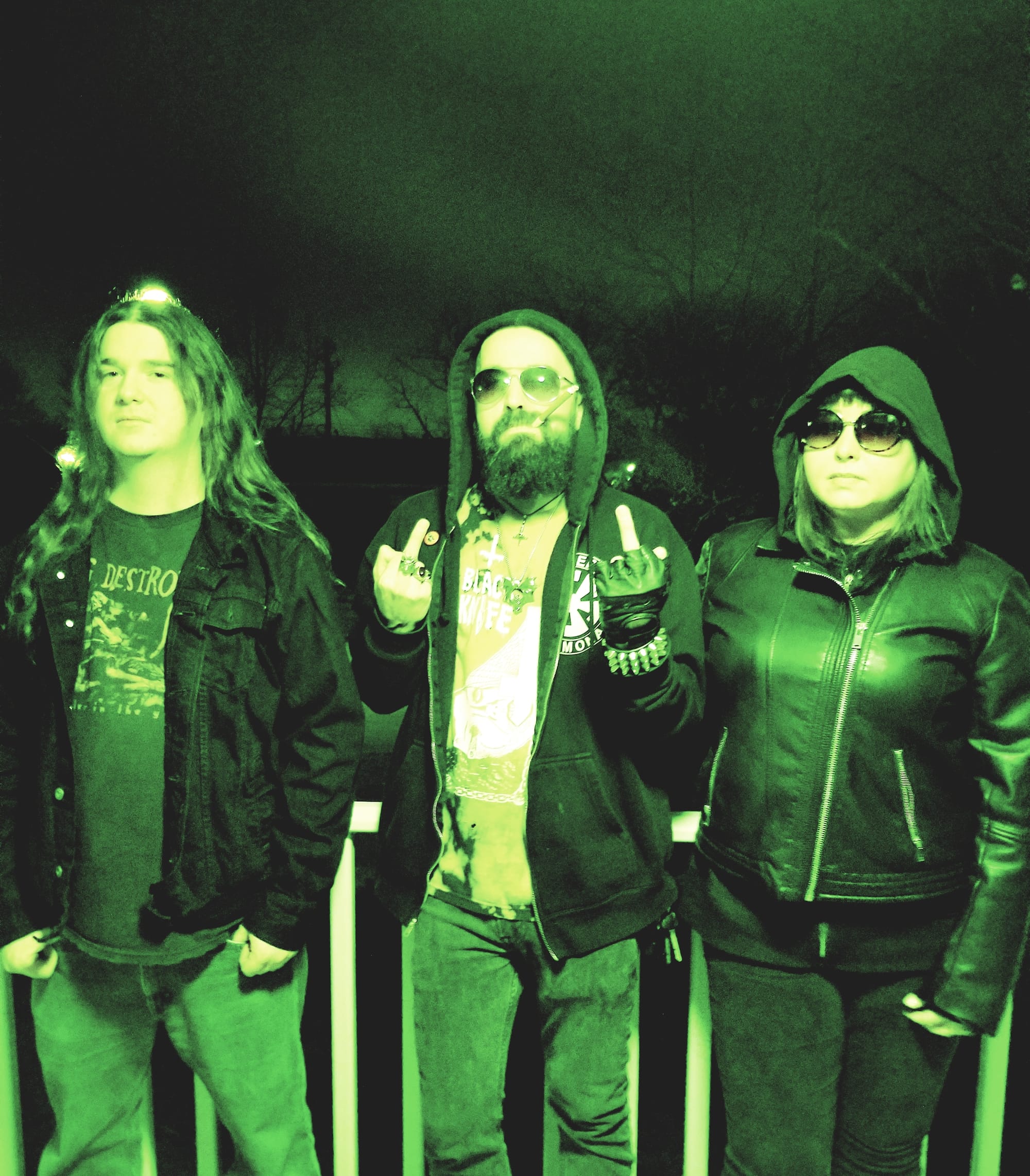 12. What are your future plans?
We will be releasing a split 7" with Brazilian wild heathens Whipstriker in a few months,and we are writing a new full length between playing shows. Searching for a new label,and getting out there as much as possible.
13. Thank you very much for your time & Keep up the good work! The closure is yours.
Stay wild and don't let the bastards grind you down!
By Steve the Filthy Dog.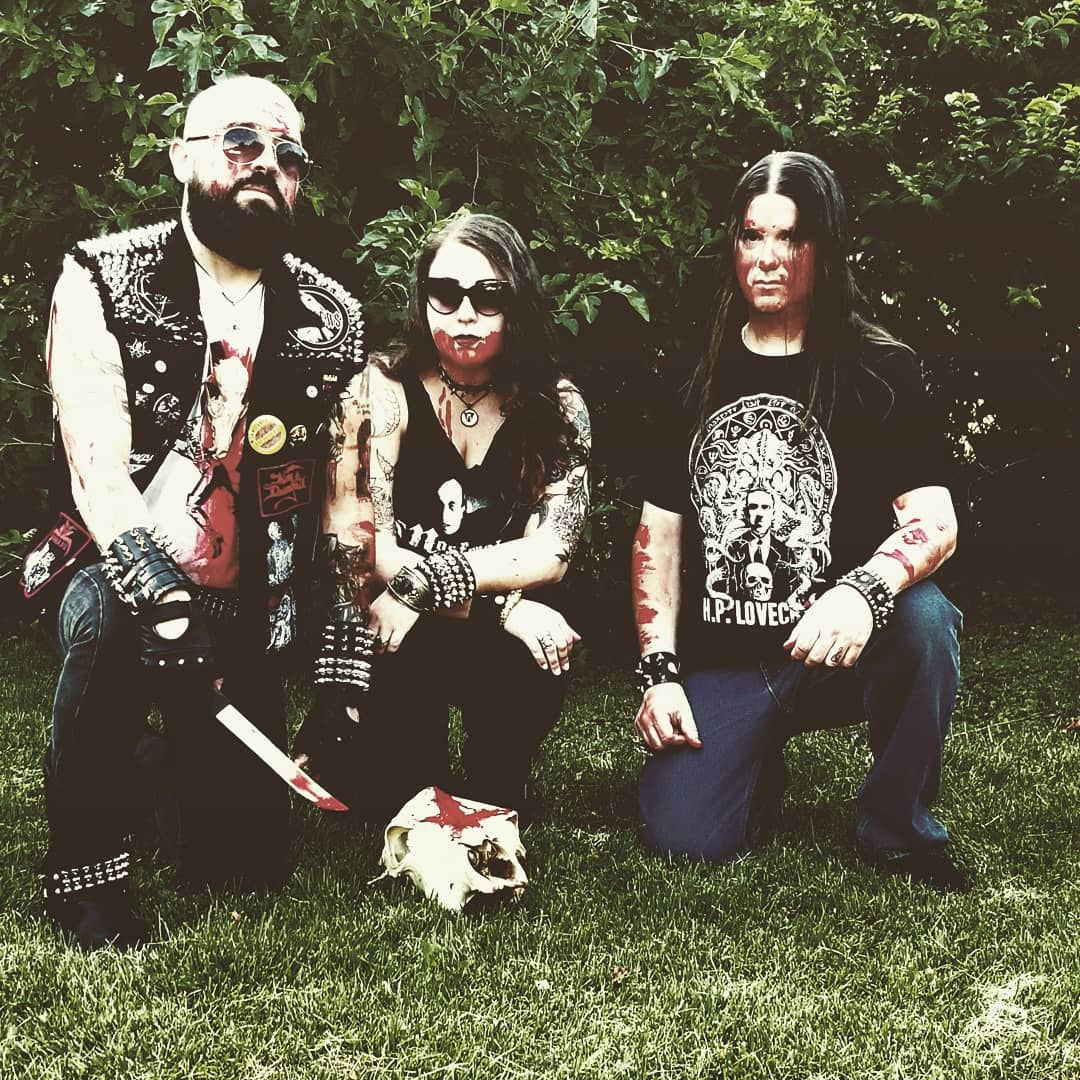 BLACK KNIFE CONTACT:
https://blackknife.bandcamp.com/
https://www.facebook.com/blackknifeband/