!!!BRAZILIAN HEAVY METAL!!!
We had a conversation Marcelo Fagundes (Bass/ Vocal). Enjoy!
Welcome to the FILTHY DOGS OF METAL Webzine.
1. Tell us a few things about BATTALION (Members, Starting Year etc).
The band was formed at the beginning 2005, in this time I played guitar and Fabiano on the drums.We had a friend on the bass called Fabrício and he stayed in the band until 2009.In 2007 we released the demo "Battalion" with five songs: Battalion of Metal; Valley of the Dead; Fighting for the Glory; The Final Battle and Soldiers of the Shadows. In the bass we had three others members, but they don't released with us, just appear on the insert in our album "Empire of Dead" at 2013. In the same year I went to bass and Alvaro join with us in guitar.Today Battalion is formed by: Alvaro Santana (guitars), Fabiano Barbosa (drums) and Marcelo Fagundes (bass and vocal).
2. In 2015 you have released your EP ''Tyrant Of Evil''. Have you prepared anything new since then?
Between "Tyrant of Evil" and this new album, we don't released new jobs. Since 2018 we are just working in the songs of "Bleeding Till' Death".
3. Label or DIY and why?

Since 2013 our releases are made by "Kill Again Records" a Brazilian label that release many bands from here.
Kill Again is a high label, always supporting the true underground. The "Battalion" DEMO is the only job independent that we made.
4. Do you prefer Vinyl, Tape, CD or Digital Format and why is that?
We obviously prefer vinyl because is classic and the sonority is single.For the market, CD is the most popular format. Tapes are a format more consumed by collectors. Here in Brazil release in viniy is so many expensive. In the future we will release in vinyl and K7, too.
5. Your music style is Heavy Metal. Which are your main influences (Favourite Artists / Bands etc.)
The 80's Heavy Metal is our most influence. Bands like Motörhead, Grave Digger, Running Wild, Hermetica (Argentina), Muro (Spain), Living Death, Tyrant, Iron Angel we always listen and try get some reference. We don't get stuck just in the "heavy" but in others strands too, like death metal for example.
6. Which things, do you think, a Band should sacrifice in order to succeed? Have you ever sacrificed anything in your life for a better future of your Band?
In the beginning we moved of the Rio Grande do Sul state to Santa Catarina and this more than 18 hours of road, leaving family, home and job to try reach goals with our song.Today, we don't live in the same city. We always have to adapt to each other's schedules and appointments to rehearse or travel to show. Even so we're always in contact and searching the best for the band.
7. Describe your ideal live show as a performance Band. Have you already experienced that?
Battalion at stage is: a heavy metal storm and pure energy. We move all the time trying exchange energy with the headbangers, exploding through the riffs.
8. Which attributes, do you think, that a new Heavy Metal Band should have in order to gain identity and be unique?
In my personal opinion I see more copy than get reference in the new bands that do the 80's song. Battalion always do the BATTALION'S SONG, getting references but not copy the others bands that we listen, even though band is new but Fabiano (drums) and I played together almost 20 years.
9. Do you believe that Bandcamp and other Digital Platforms help the new Heavy Metal Bands? Which, do you think, is the ideal way for a Band to promote its work?
Yes. So many times the first contact with a new song come through by digital platforms. Today is the faster mode to meet the new songs. Is a very important tool to promote the jobs of bands.
10. Tell us a few things about the New Underground Metal Scene in Brazil (Bands, Fanzines, Webzines, Metal Clubs etc.)
Here in Brazil we have so many zines, house of shows and the peoples that likes the song... An example is the "Maléfica Existência Zine" by Walter Bacckus, our friend and metalmaniac. But in our region a few people attend in underground events and prefer assist a mainstream bands. This is in OUR region. It's a not rule. The others regions the underground keeps strong.
11. Do you know anything about the Hellenic Metal Scene?
In may 2019, Rotting Christ played here and they have so many fans here. Acherontas comes last year, too. This two bands are what I've meet about the Hellenic Metal Scene, but they make us curiously about this scene.
12. What are your future plans?
Keep working like we always do with Battalion. Planning a new album to 2021, composing new songs to enter in the studio still this year. Making shows and leave the Battalion where we get and spread the metal curse.
13. Thank you very much for your time & Keep up the good work! The closure is yours.
Thanks for the space. We are so grateful for the opportunity to show our job and tell about our story. Thanks to all the headbangers and keep support the underground. We wait play in Greece someday. Thank you so much!
By Steve the Filthy Dog.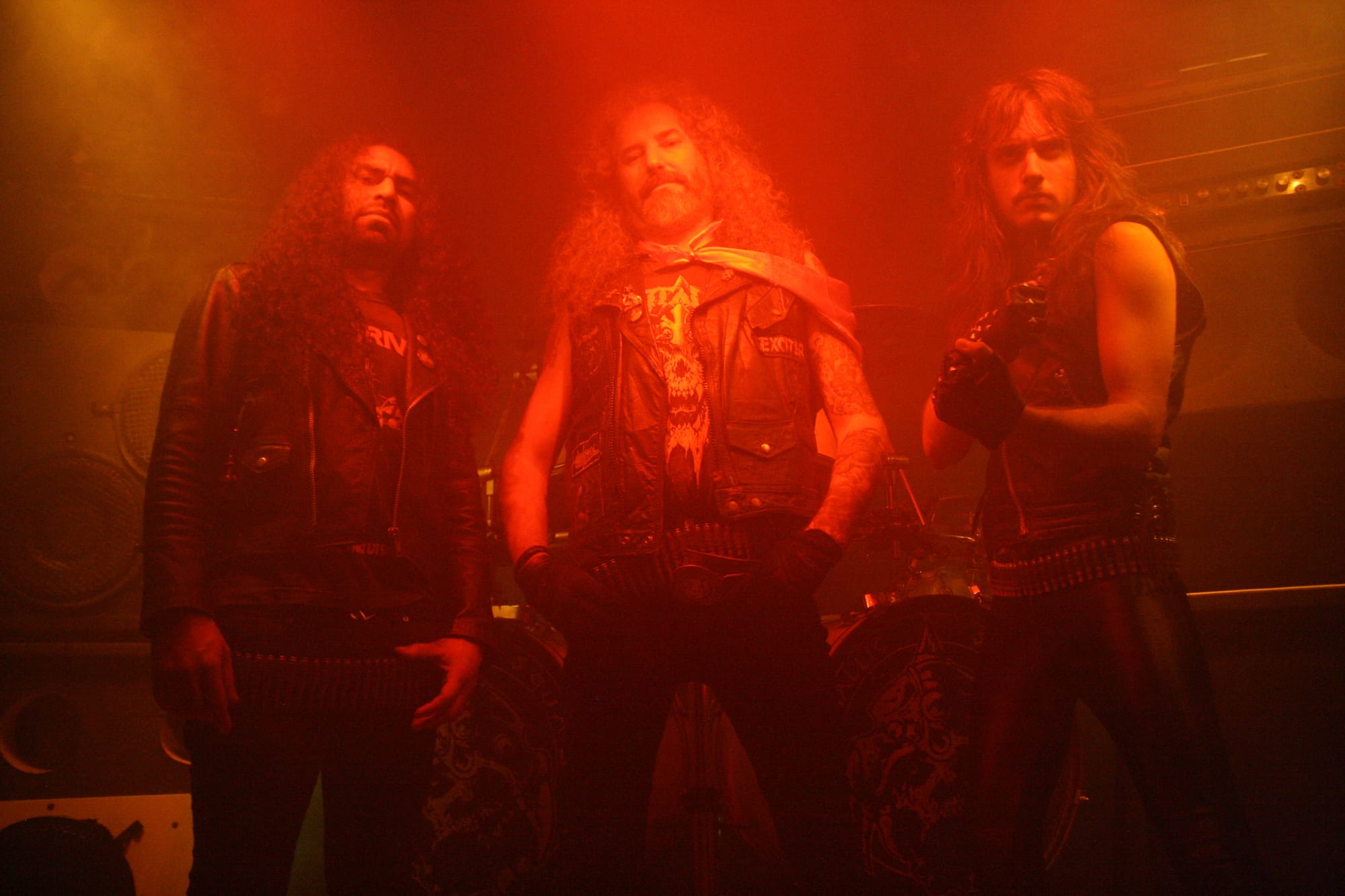 BATTALION CONTACT:
https://www.facebook.com/battalionofmetal?fref=ts