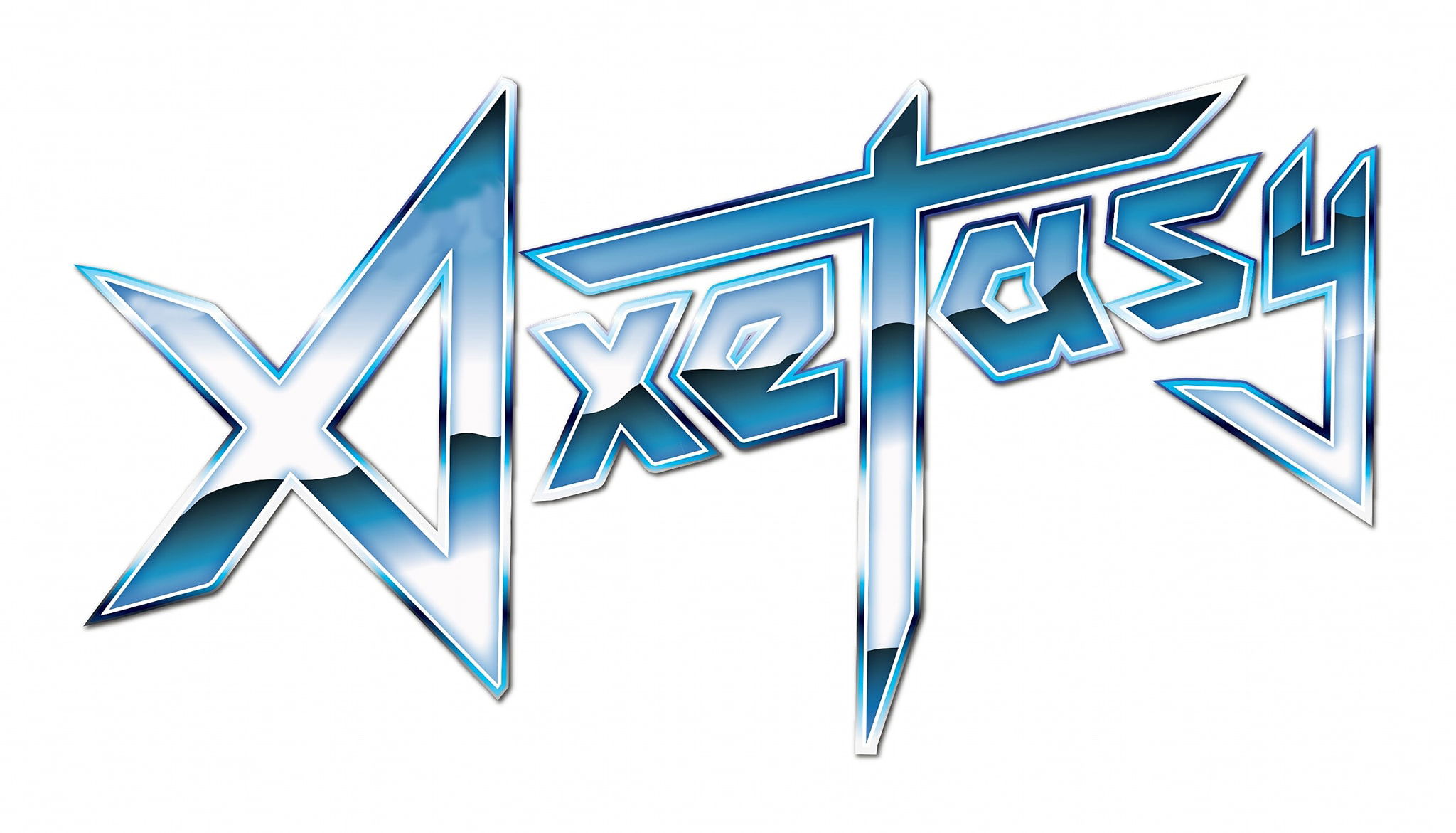 !!!MURDEROUS HEAVY/SPEED METAL FROM GERMANY!!!
Welcome to the FILTHY DOGS OF METAL Webzine.
Tell us a few things about AXETASY (Members, Starting Year etc).
At the moment there is Johnny "Amon" Kröner on vocals and lead guitar, Izzy Fetch on lead guitar and Christian "Krys" Kröner on drums. We currently are in the process of recruting a bass-player. "Axetasy" was founded with Izzy and Philipp Ehrhardt in 2019 as the former band of Johnny and Krys broke up. Philipp then left the band after the production of "Slicing Dreams".

You have recently released your demo ''Slicing Dreams''. What is the Feedback from your audience as well as from the Press?
Surprisingly – since this Demo was a self-made low budget production we did with almost zero experience in audio engineering – the feedback of the audience was overwhelmingly positive. Especially the song "Slicing Dreams" seemed to be much enjoyed while the other track "Axetasy" was often praised for its solo-section.We were even asked to release physical copies of our demo and now we're actually working on selling tapes, CDs and other merch via Bandcamp.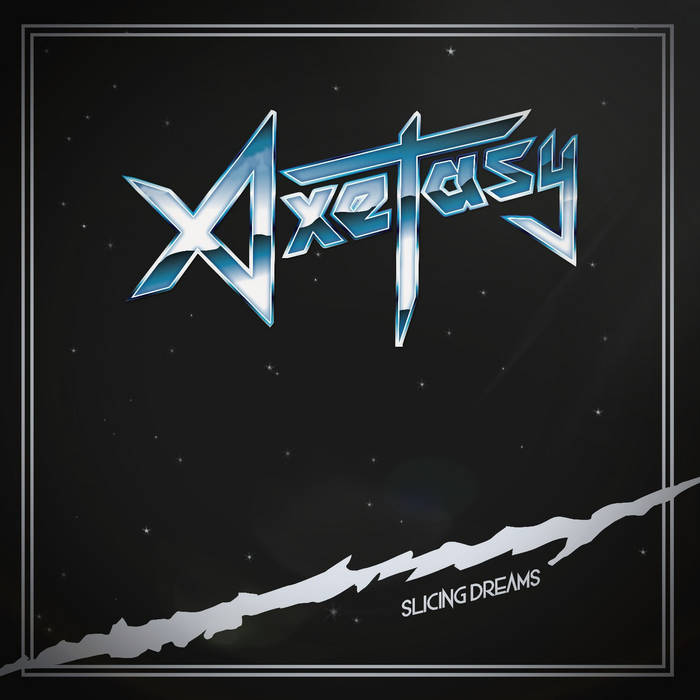 Label or DIY and why?
Currently, we're doing everything ourselves, but the imagination of working with a label is not unattractive to us. A label might help us to gain structure in the organization of merchandise, promotion, etc. and it's of course pretty dope to receive financial support in certain aspects.On the other hand, we also enjoy being independent and having the possibility to be spontaneous and chaotic.

Do you prefer Vinyl, Tape, CD or Digital Format and why is that?
We are huge fans of vinyl and we really love to possess any physical copies from artists we enjoy. It just feels nice and natural to have something in your hands and especially tapes and vinyls got those old-school vibes which, we think, plays a big role in nowadays underground-metal-scene.
Your music style is Heavy/Speed Metal . Which are your main influences (Favourite Artists / Bands etc.)
We of course can't deny the influence of classic metal-bands like Judas Priest, Mercyful Fate or Anthrax. However, many new bands paved our conception of the music we want to make. We agree that we are very inspired by younger acts such as "Evil Invaders", "Stallion", "Haunt", "Skull Fist", "Vulture" and so on. But our inspiration also comes from pretty diverging genres like classical music, 70's Rock or AoR.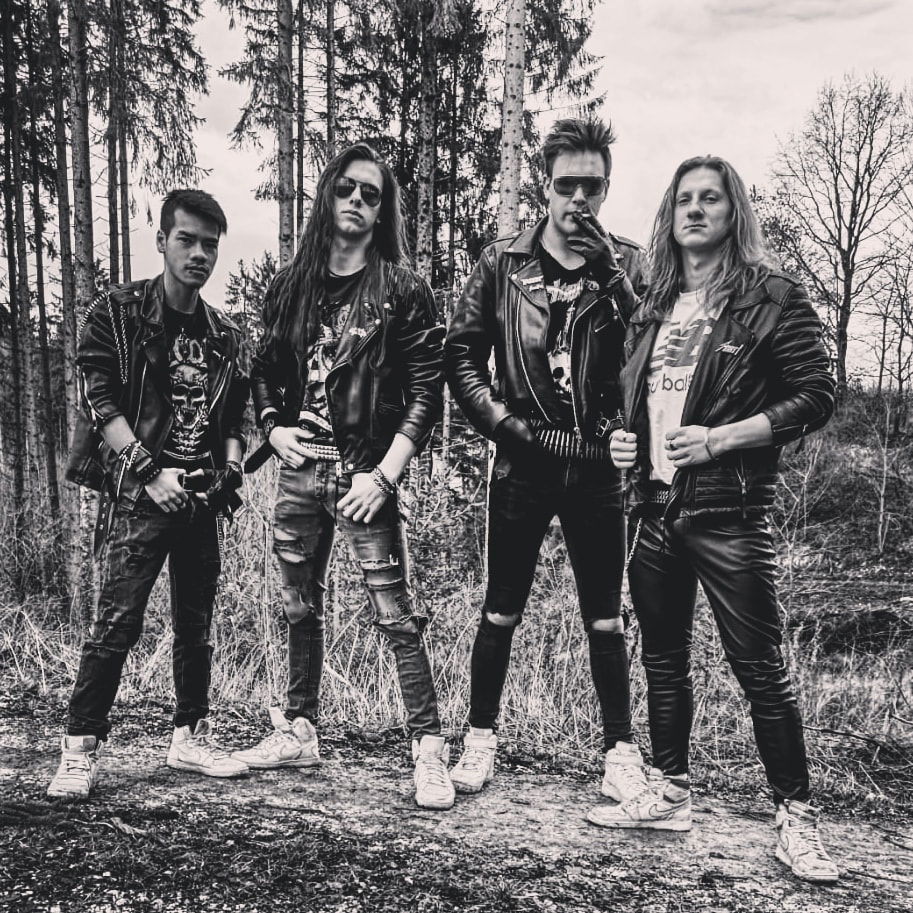 Which things, do you think, a Band should sacrifice in order to succeed? Have you ever sacrificed anything in your life for a better future of your Band?
Time, money and mental health 🙂
Describe your ideal live show as a performance Band. Have you already experienced that?
An ideal live-show should take place in an artist-friendly venue filled with an enthusiastic crowd whose energy generates an endless circle of us getting hyped up just to convey even more energy to the crowd. We'd love to somehow reach a state were some kind of speeding ecstasy is omnipresent. Sadly, we haven't got the opportunity yet to do live shows, but we're stoked as fuck to finally be able to do so!
Which attributes, do you think, that a new Heavy/Speed Metal Band should have in order to gain identity and be unique?
To gain identity and be unique you should always focus on yourself as a band. Otherwise, we think, it's almost impossible to improve in these aspects. Awareness of what you can do and what not really helps defining your style roughly. Yet trying new stuff and collecting experience leads you to something people could call unique. For us, it definitely is hanging around a lot while rehearsing and listening to music, generating our own style bit by bit.
Do you believe that Bandcamp and other Digital Platforms help the new Heavy/Speed Metal Bands? Which, do you think, is the ideal way for a Band to promote its work?
Yes, we're pretty convinced that such platforms are really helping new artists. Especially Bandcamp makes it so easy to reach new listeners and supporters of the band. It is in some way based on a system from which both the artists and the fans but also the operators benefit. It's hard to say which way is the best for a band to promote it's work, but it's clear that you should have an active social media presence nowadays and that you should always strive for reaching potential fans in general.
Tell us a few things about the New Underground Metal Scene in Germany (Bands, Fanzines, Webzines, Metal Clubs etc.)
The underground heavy-metal-scene in Germany is quite big and very faithful. We've got bands like Blizzen, Stallion, Space Chaser and other awesome bands we already mentioned. Frankly, we don't know that many underground metal-magazines, but there are of course the very famous ones like "Metal Hammer" or "Rock Hard". Metal-clubs are relatively wide spread although we have to regret the loss of the glorious "Rock Fabrik". But still there are many great clubs and venues in our area of Stuttgart where you can party hard or play live.
Do you know anything about the Hellenic Metal Scene?
Yeah, we have heard of the Hellenic metal-scene and are kind of aware of it's characteristics since we really appreciate Greek black-metal-bands like "Rotting Christ" or "Necromantia".
What are your future plans?
For the future we're planning to release merchandise, play live, record an EP/LP and mostly we want to keep the joy of making music alive.
Thank you very much for your time & Keep up the good work! The closure is yours.
Thank you for having us. It's been a pleasure!
By Steve the Filthy Dog.
AXETASY CONTACT:
https://axetasy.bandcamp.com/releases
https://www.facebook.com/axetasyband
https://www.instagram.com/axetasyband/
https://www.deezer.com/en/artist/125353272?autoplay=true
https://open.spotify.com/artist/3f7NBeWHNAPBksddcaikxq