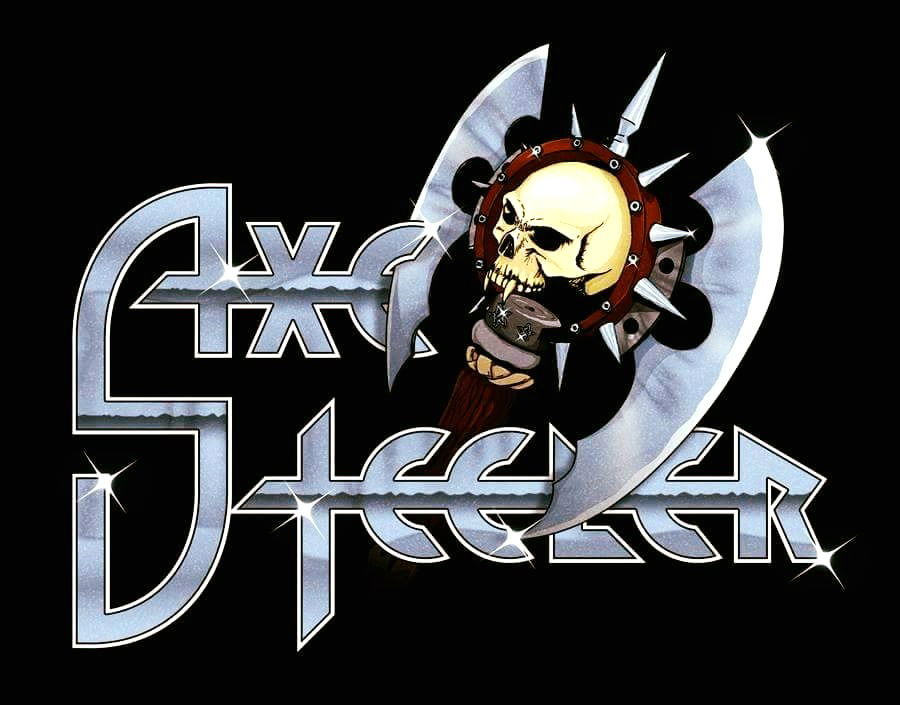 !!!COLOMBIAN HEAVY METAL!!!
We had a conversation with AXE STEELER.Enjoy!
Welcome to the FILTHY DOGS OF METAL Webzine.
1. Tell us a few things about AXE STEELR (Members, Starting Year etc).
AXE STEELER was born at the beginning of the year 2015 as idea of friends members of other bands (Killer Dogs, ADS and Heavy Madness) that got together in the city of Medellin for things of destiny, having as ideal to execute old school heavy metal, the founding members were Nehider Cabrera (Ex Heavy Madness), Javier Nuñez (Ex Killer dogs) and Adrian Castillo (ADS); Later on Luis Rodriguez was included in the bass; due to personal reasons Adrian had to leave the band, reason why Jorge Quintana (Drums) and Camilo Torres (Guitar) joined the group, forming the first line up of AXE STEELER.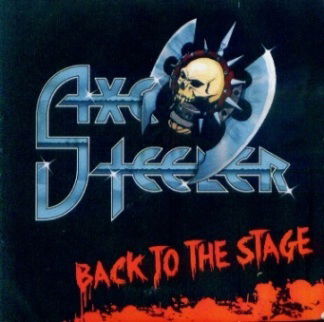 2. In 2018 you have released your album ''On the Run''. Have you prepared anything new since then?
We are currently working on a two-track single that we hope to release in late 2020. For this recording, we chose a studio with an important track record on the national scene, Dirty sounds Studios, led by Hugo Uribe and Mario Uribe, members of the renowned band Witchtrap.At the same time, we are working on the new songs that will be part of the second album that we hope will be released at the end of 2021 or the beginning of 2022.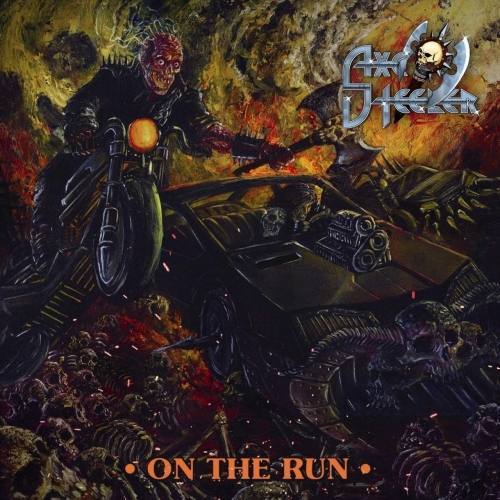 3. Label or DIY and why?
Both of them, we believe that the seals have an advantage and that is their power of diffusion, however, we consider that the bands are the ones that should receive the largest portion of the profits, which when working with the seals is not the case, however, the seals help the bands to be recognized much faster and it is a very big advantage.We believe that the solution lies in maintaining a balance between both concepts, where bands can do their local release and later the label's.
4. Do you prefer Vinyl, Tape, CD or Digital Format and why is that?
We really like all formats, however, we have a closer relationship with physical formats, no digital format is going to replace the interaction between the listener and the music, the physical feel of a CD, vinyl or tape is unparalleled.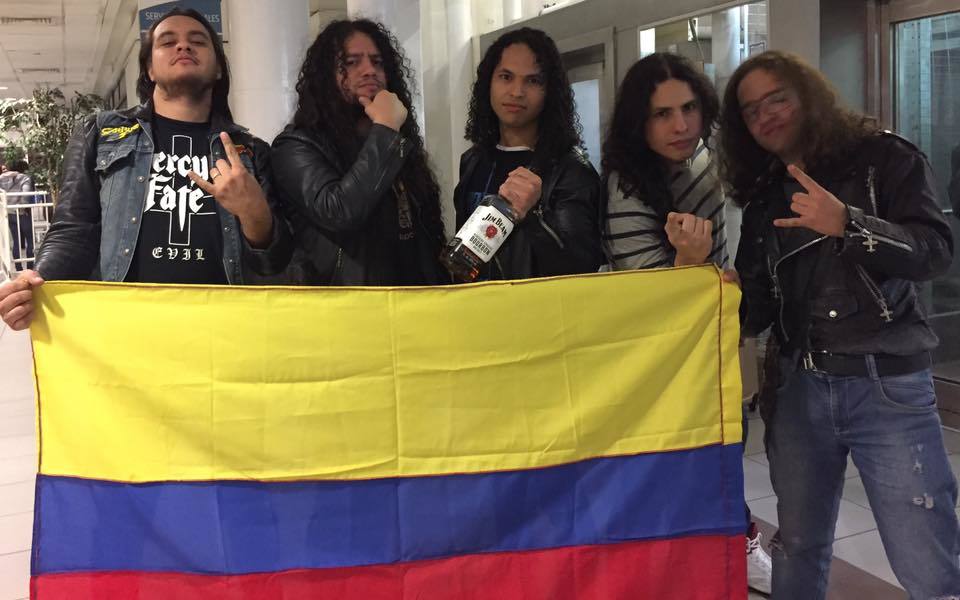 5. Your music style is Heavy Metal. Which are your main influences (Favourite Artists / Bands etc.)
The main influences are heavy metal from the 80's and hard rock bands from the 70's; to mention some RUNNING WILD, MANOWAR, POKOLPEG, PREYER, SORTILEGE, HIGH POWER, MP, ARIA, IRON MAIDEN, JUDAS PRIEST, WITCHFYNDE, URIAH HEEP, SCORPIONS, BLACK SABBATH, RAINBOW, ALCATRAZZ, ETC.To really mention them all would take up the whole interview HAHAHA.
6. Which things, do you think, a Band should sacrifice in order to succeed? Have you ever sacrificed anything in your life for a better future of your Band?
We believe that every triumph needs sacrifices, we believe that the main sacrifice lies in the time lost with the family, however, this is rewarded with the results; answering the second question sometimes it is necessary to remove members that go against the common interests and ideals of the band, we believe that a good relationship between all members is the key to success.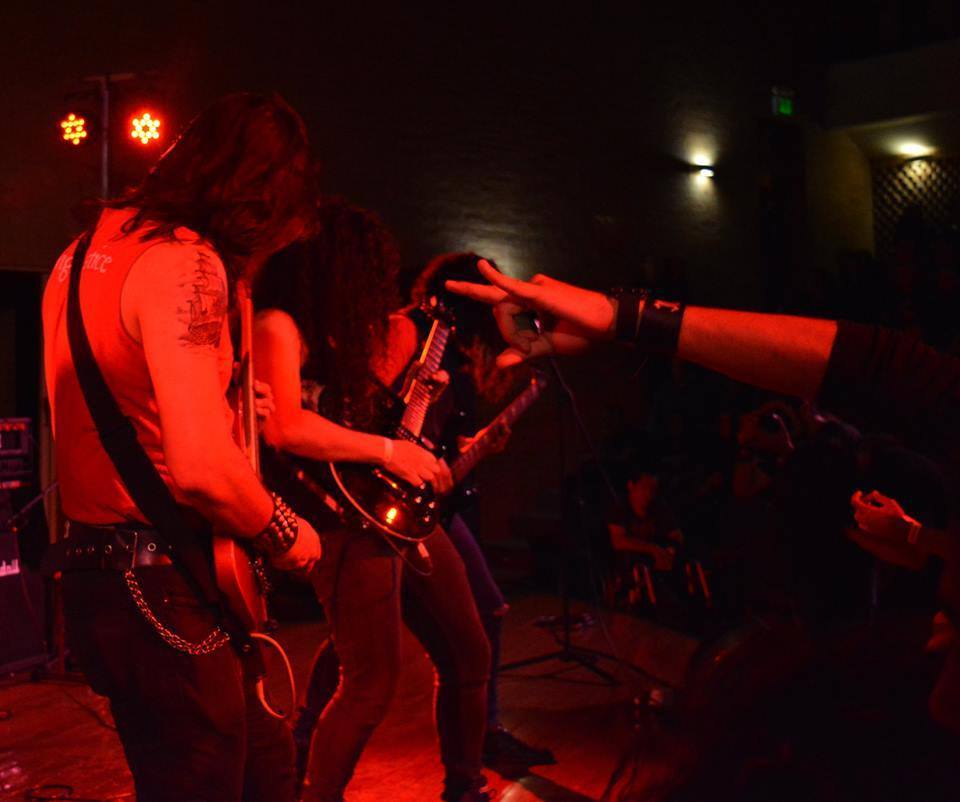 7. Describe your ideal live show as a performance Band. Have you already experienced that?
An ideal show would be to share the stage with cult bands from the 80's, events like KIT, UP THE HAMMERS, PYRENEAN WARRIOS OPEN AIR are part of this.In 2018 we had the opportunity to travel to Chile to a festival called EVIL CONFRONTATION where we shared the stage with great bands such as ANGEL WITCH, DEMOLITION HAMMER, TRYPTYKON, PAGAN ALTAR, DEAD LORD, also bands from the South American scene such as LUCIFER'S HAMMER, NIGHTPROWLER, VOLTAX, EVIL FORCE, MANDRAGORA, BLIZZARD HUNTER.In Colombia we have also shared the stage with bands like MEDIEVAL STEEL, GLACIER, RIOT V, PILEDRIVER, events that have marked us to a great extent since all these bands are part of our influences.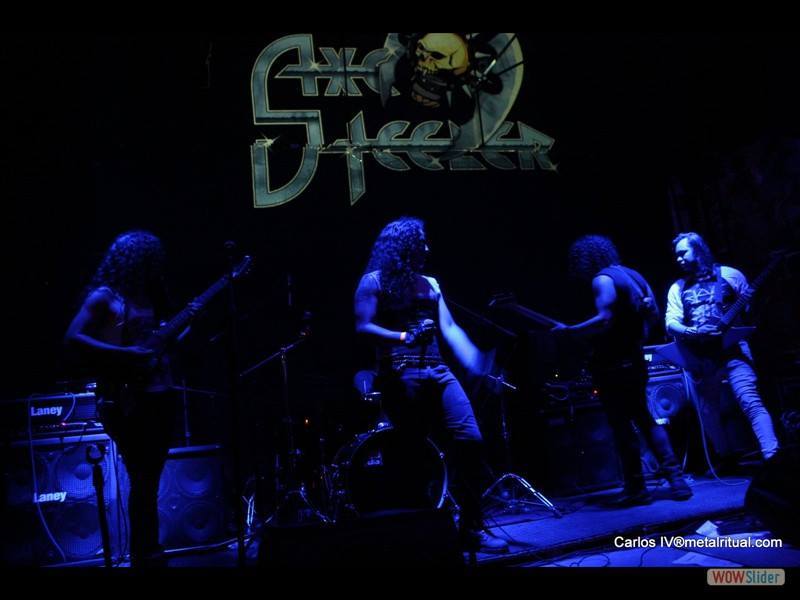 8. Which attributes, do you think, that a new Heavy Metal Band should have in order to gain identity and be unique?
Mainly the influences and the musical identity, we consider that to make traditional heavy metal you have to know the genre, heavy metal is a whole philosophy of life and you have to understand the concept in depth to be able to transmit its essence.
9. Do you believe that Bandcamp and other Digital Platforms help the new Heavy Metal Bands? Which, do you think, is the ideal way for a Band to promote its work?
Yes, we really have to assimilate that we are in a new technological era, it is undeniable that today it is a necessity to interact with a mobile phone or a computer, we really spend more time on these devices than we can realize so these platforms are certainly a very powerful window for the bands to reach more audience.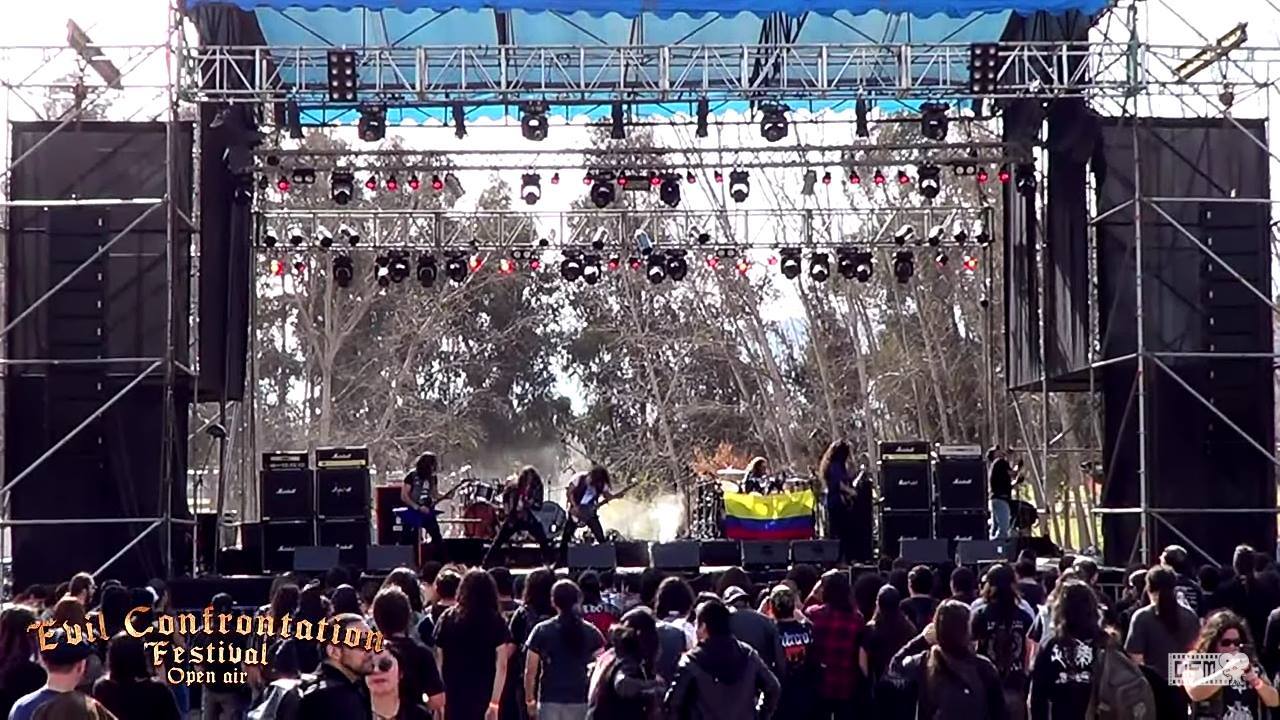 10. Tell us a few things about the New Underground Metal Scene in Colombia (Bands, Fanzines, Webzines, Metal Clubs etc.)
The Colombian scene has had an exponential growth in the taste for traditional metal, approximately since 2000 bands like NIGHTMARE, REVENGE, LEGACY, AMADIS (PRE SAVAGE AGGRESSION) among many others opened the way for this growth.Today we can see bands like STEEL HAMMER, EVIL TERROR, ADS, CERBERUS, TERROR, TORMENT, SORCERESS, HEX CROW, EVIL RAGE, IRONCLAD, BLOODY NIGHTMARE, etc.We also have national labels that significantly promote national bands such as REPULSION RECORDS, METAL DEL SUR, METAL FORCE RECORDS among many others.As for clubs and places to listen to good music we have: DYNAMITE HARD AND HEAVY BAR, OSSIAN BAR (VILLAMIL), RETROROCK; these places keep the essence of traditional metal alive.
11. Do you know anything about the Hellenic Metal Scene?
Of course, we can mention bands like SPITFIRE, VAVEL, GLADIATORS, NORTHWIND, FLAMES, ROTTING CHRIST, VICE HUMAN and current bands like GAUNTLET, DEXTER WARD, WHITE TOWER. Without any doubt the Hellenic scene has its place in the world metal scene.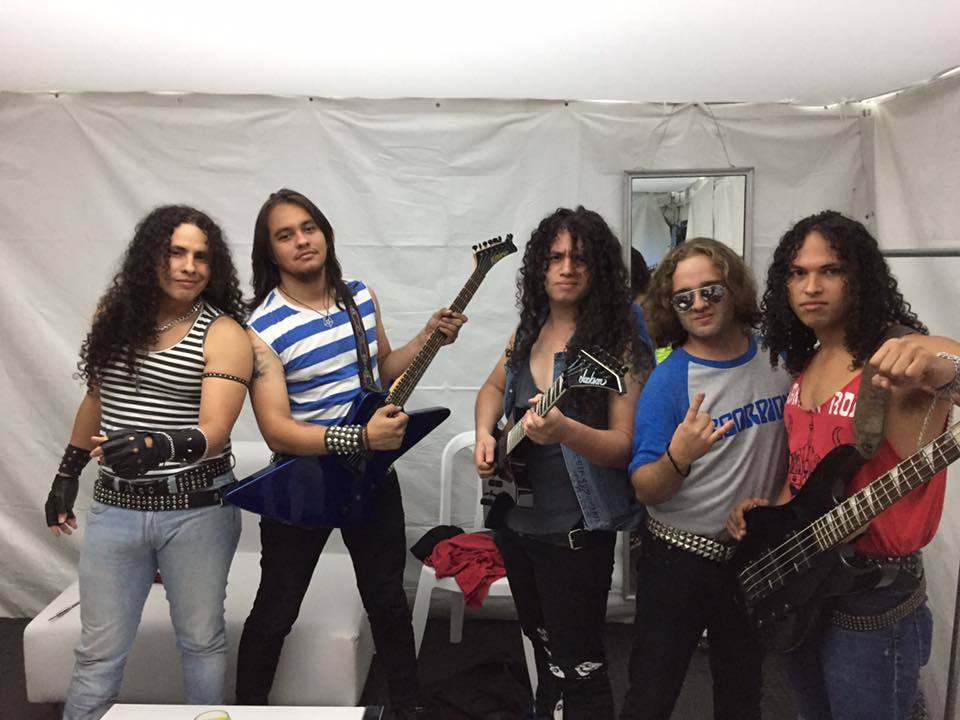 12. What are your future plans?
Without a doubt we will continue to do heavy metal for many years, we currently have a new lineup in which we have a lot of confidence and we are very excited, we hope that what is coming in the future will be to your liking, it is a work that we are doing with a lot of passion and faithful to the sound of heavy metal.
13. Thank you very much for your time & Keep up the good work! The closure is yours.
Thank you very much for contacting us, we hope in the future to be able to continue with more interviews with you or perhaps get to know us personally.
By Steve the Filthy Dog.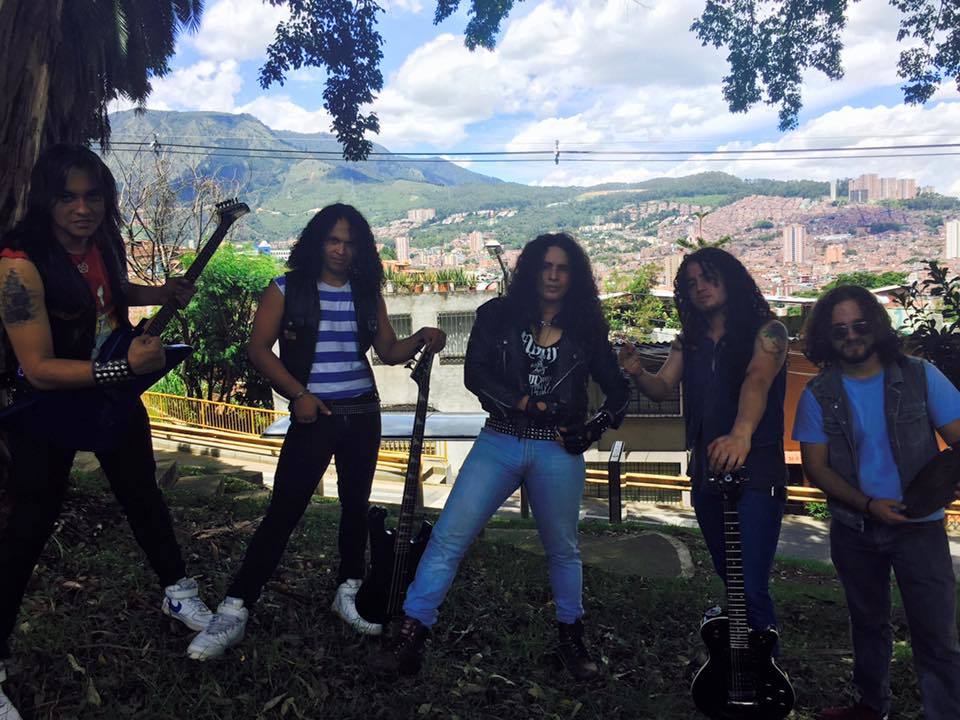 AXE STEELER CONTACT: