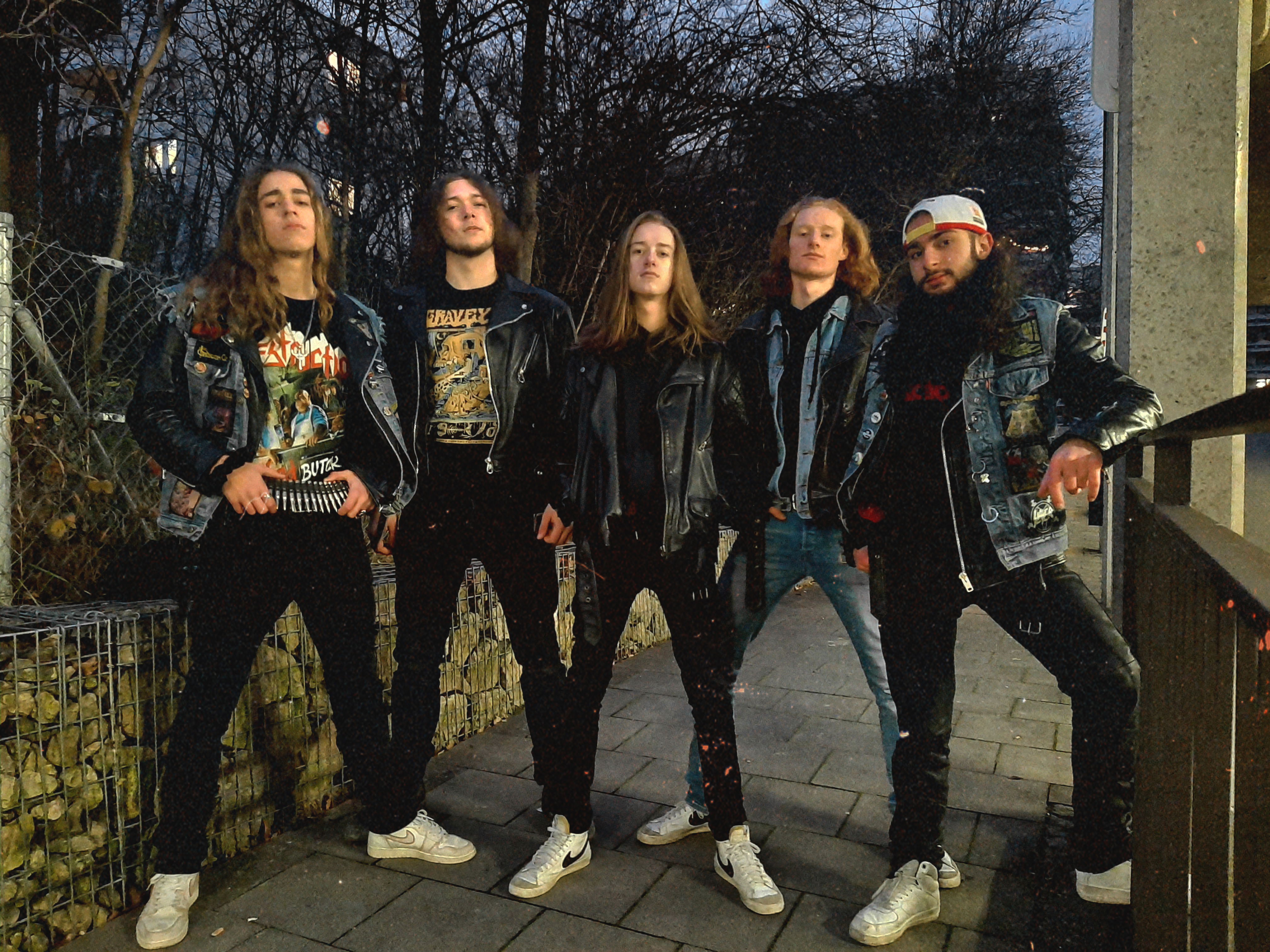 !!!HEAVY / SPEED METAL FROM GERMANY!!!
We had a conversation with Philip (Guitars). Enjoy!
Welcome to the FILTHY DOGS OF METAL Webzine.
Tell us a few things about ASCENDANCY (Members, Starting Year etc).
Basically we're a Band from Munich/Germany playing a mix of Heavy, Speed and Thrash Metal. Philip (now 18) and Leonardo (now 18) started playing the guitar and writing music together back in 2017 and then step by step Sebastian (17, Bassist), Erik (17, Drummer) and Gianluca (21, Singer) joined the Band. We've now been in this formation for about half a year.
In 2021 you released your EP ''Flames of Agony''. What was the feedback from your audience as well as from the press?
We purposely put faster and slower songs on the EP to see the peoples' reactions and to our positive surprise the fastest of the three songs (Voices of Fear) was everyone's favorite. This boosted our confidence and motivation to make more songs leaning towards speed metal.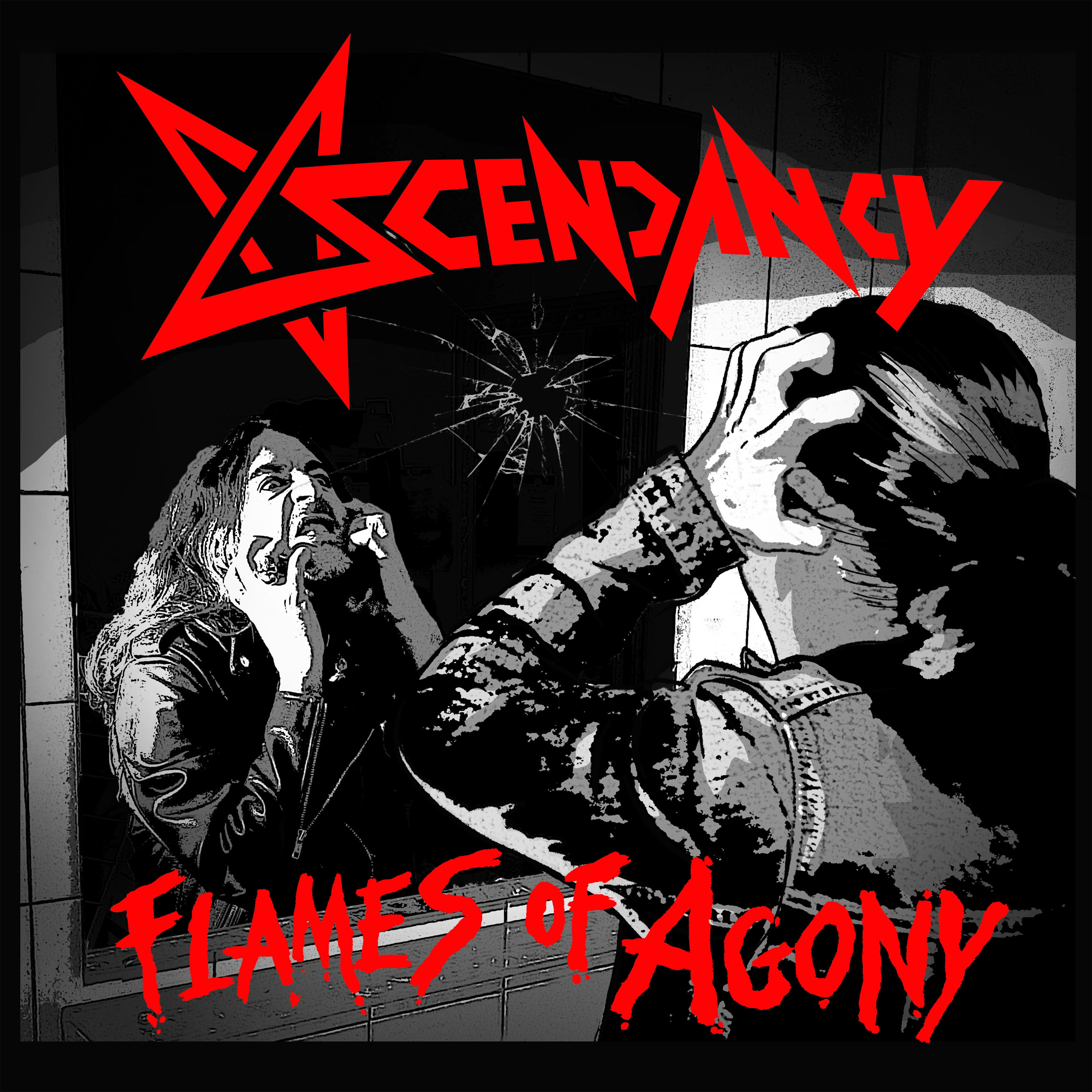 Label or DIY and why?
To get all the criteria that a label is looking for you have to first start off on your own. But labels can definitely be helpful with promoting and arranging gigs so we'll be looking into finding one as soon as possible...
Do you prefer Vinyl, Tape, CD or Digital Format and why is that?
Even tho digital is way more practical and easier to manage we'd chose vinyl all day!!!!! Just seeing the album cover in all it's glory and reading the back of the vinyl brings way more joy than just hitting a button on your mouse.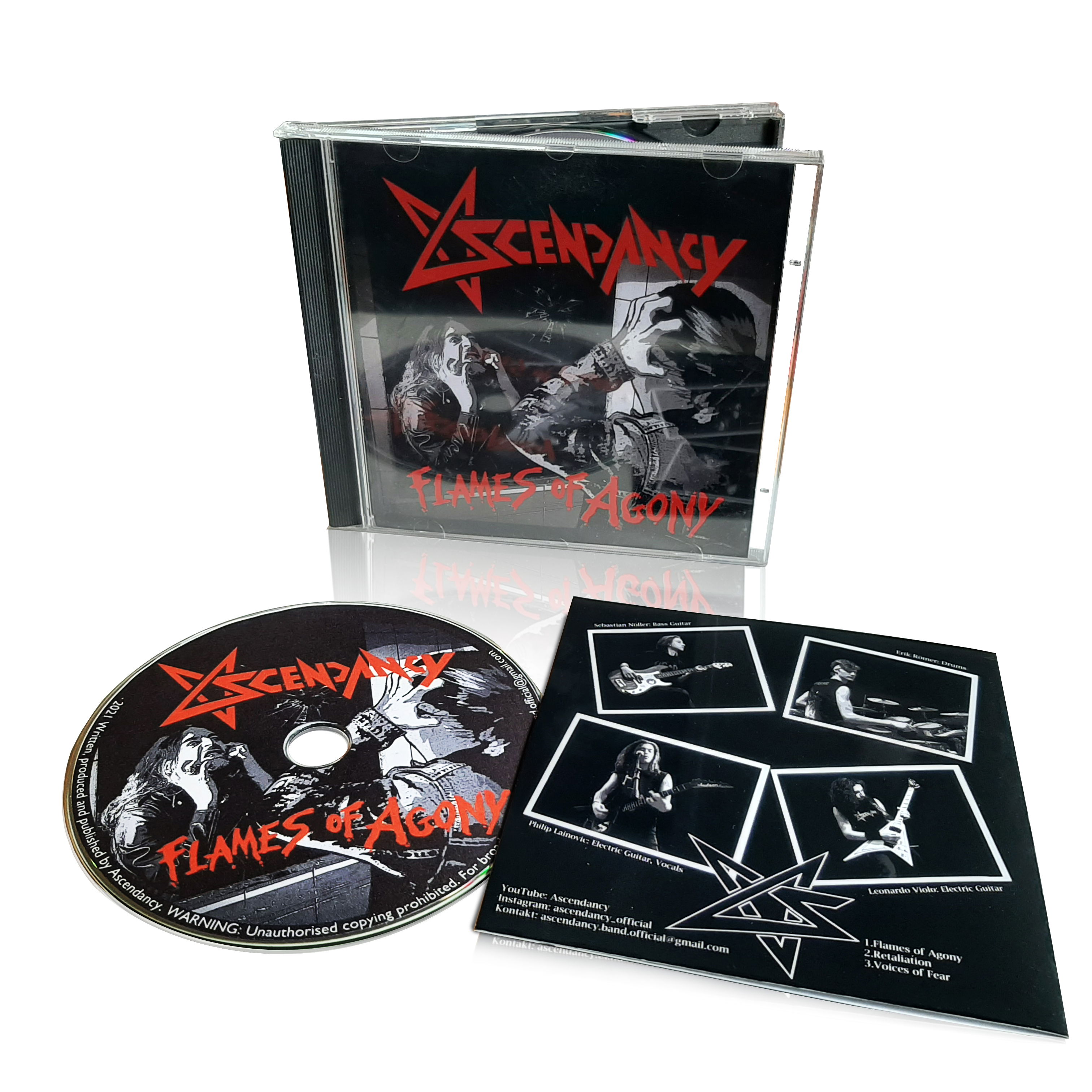 Your music style is Heavy/Speed Metal. Which are your main influences (Favourite Artists / Bands etc.)
Obviously Iron Maiden and Judas Priest hahahaha. When writing music some of our main influences are the first EP and Walls of Jericho by Helloween, Battle Cry by Omen, Breaking the Silence by Heathen. Basically anything fast and melodic from the 80s.
Which things, do you think, a Band should sacrifice in order to succeed? Have you ever sacrificed anything in your life for a better future of your Band?
The time that it takes to build a band, write songs and rehearse is the first thing that comes to mind. But if music is of such big importance to you as it is to us nothing really seams like too big of a sacrifice.
Describe your ideal live show as a performance Band. Have you already experienced that?
Having a great audience is an essential part of a gig. So when stage diving, crowd surfing and moshing is involved, we're down. Sadly the only live show we ever had was in front of a sitting audience wearing face masks.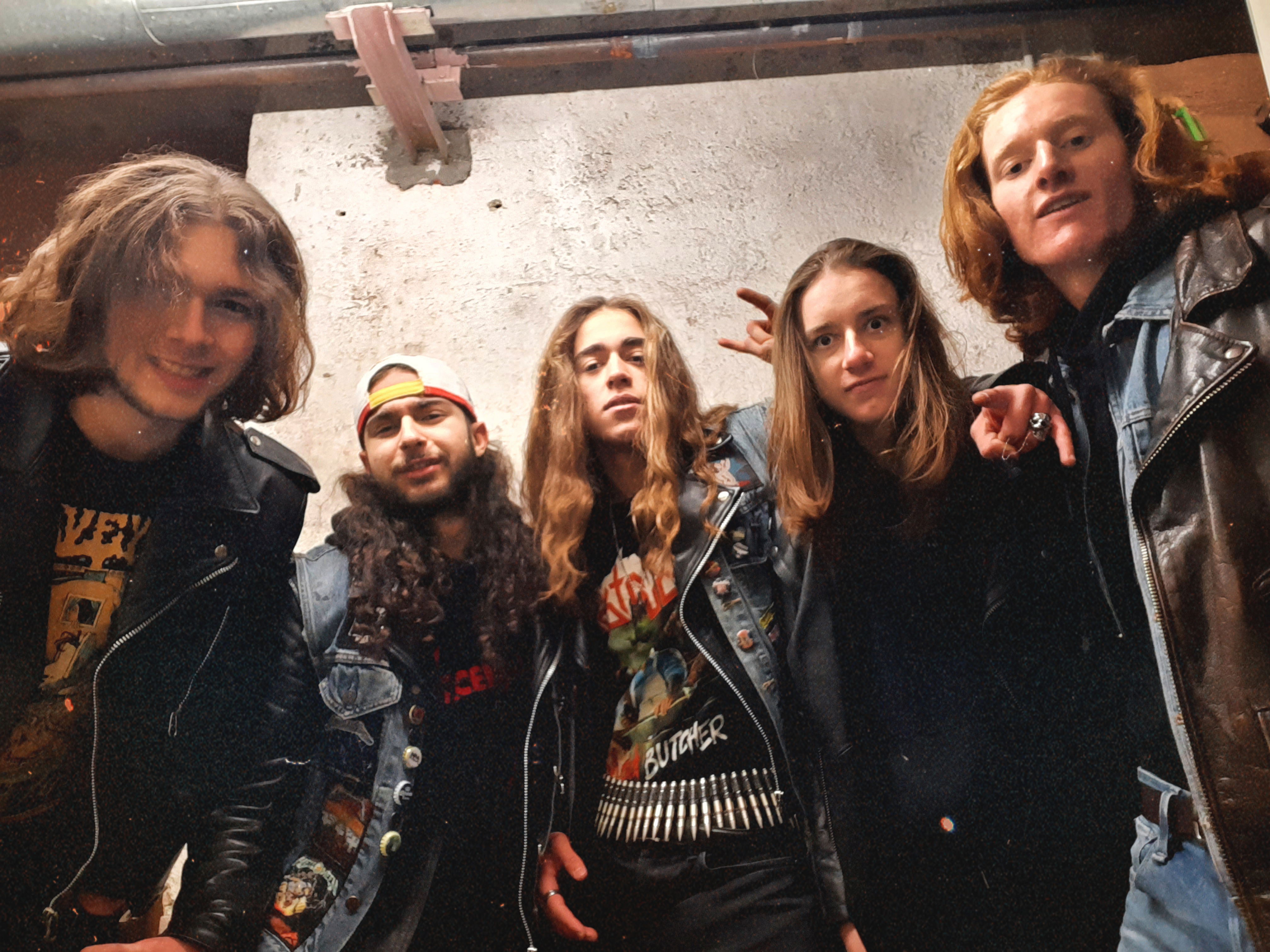 Which attributes, do you think, that a new Heavy Metal Band should have in order to gain identity and be unique?
Because there's so many aspects going into what makes a band great and also because music is so subjective it's very hard to give a universally correct answer. In our opinion it's not just the music but also the looks, stage presence, energy and passion.
Do you believe that Digital Platforms help the new Heavy Metal Bands? Which, do you think, is the ideal way for a Band to promote its work?
Digital platforms such as instagram and facebook can be extremely helpful for promoting your band without having to spend a lot of money. But we prefer the idea of playing live to build a fanbase and get a dedicated audience. Maybe a mix of promoting online and in the real world is the smartest.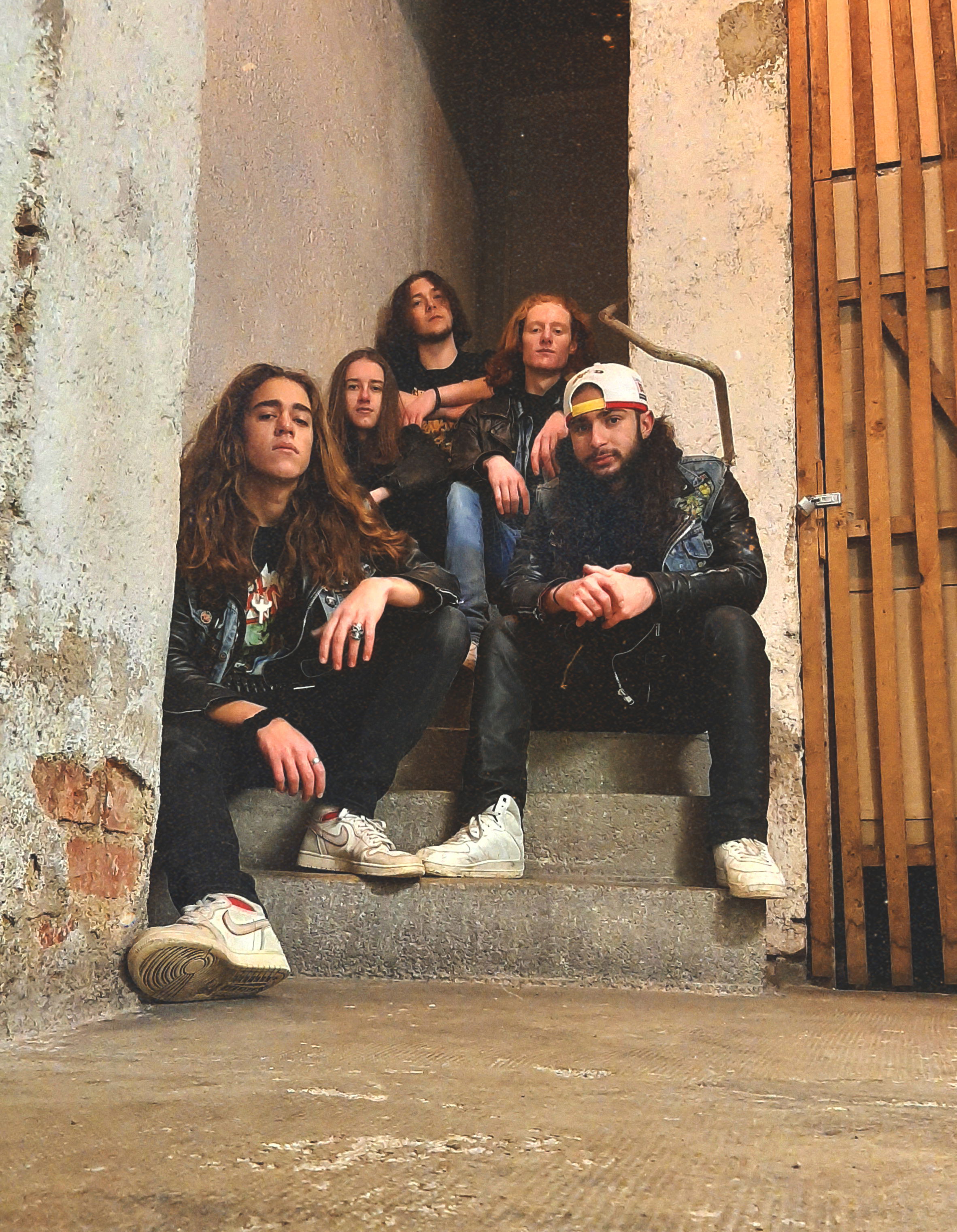 Tell us a few things about the New Underground Metal Scene in Germany (Bands, Fanzines, Webzines, Metal Clubs etc.)
Munich doesn't have too many young metal bands that we know of which kinda sucks. In every metal bar and club here there's mainly old people. But having just come back from the Rock Hard Festival in Gelsenkirchen we're safe to say that outside of Bavaria there's a lot of young metalheads like us. So we're looking forward to going back there as soon as possible.
Do you know anything about the Hellenic Metal Scene?
Metal from Greece is awesome!!! There's a couple of bands we love and frequently go to see live. We actually got you a little clip with Nick from Suicidal Angels.
What are your future plans?
Most of us have just finished school and therefore now have more free time which is why we'll be concentrating more on getting gigs and releasing in the future. A debut album is definitely on the way so stay tuned...
Thank you very much for your time & Keep up the good work! The closure is yours.
Thank you for having us on the Filthy Dogs of Metal Webzine! Cheers to all the readers! We encourage everyone to check out our music and stay tuned for more...
By Steve the Filthy Dog.
ASCENDANCY CONTACT:
https://ascendancy.bandcamp.com/releases
https://www.facebook.com/ascendancy.band.3
https://www.instagram.com/ascendancy_official/