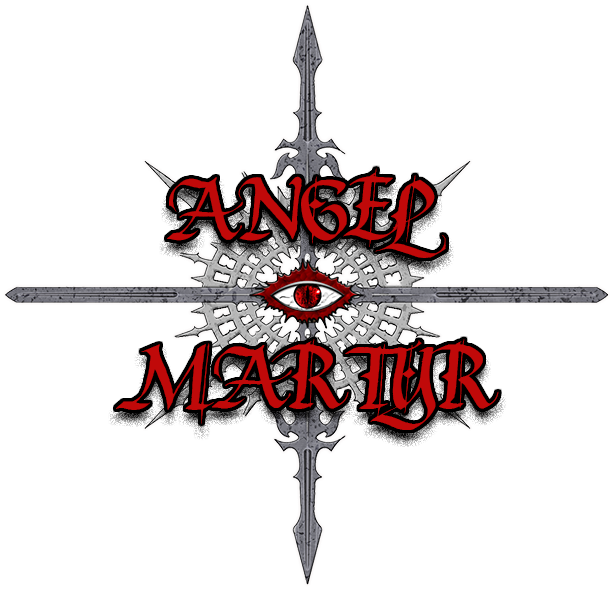 !!!HEAVY METAL FROM ITALY!!!
Welcome to the FILTHY DOGS OF METAL Webzine.
Tell us a few things about ANGEL MARTYR (Members, Starting Year etc).
Hello friends of Filthy Dogs of Metal! The Angel Martyr project sees its origins in 2006 with the name of Wraith Sing always led by our Tiziano Sbaragli. In 2010 this first project stopped, but the singer-guitarist didn't give up and after joining Etrusgrave as frontman, he contacted his friend Dario Rosteni to rebuild his band. Dario accepted the offer and the two started looking for a drummer, the choice fell on Francesco Taddei (also a member of Etrusgrave in that period). After two self-produced demos (2014 and 2015) and a full length (2017), Francesco due to personal problems, decided to leave the group to move in Spain. With an album ready for half, in 2019 Dario and Tiziano recruited Niccolò Vanni, just out from Axevyper and fresh from the stop taken by his main group Profanal. After some "running-in" concerts and the single "The alchemist" (cover of Iron Maiden) released as video clips on youtube, the three hands on the album: modifying, concluding and recording it. Due to the pandemic, the album Nothing Louder Than Silence has been released recently, at the end of February 2021.
You have recently released your album ''Nothing Louder than Silence''. What is the Feedback from your audience as well as from the Press?
While we were recording the album we were already very happy with the songs and how they came out, but you know, we don't all have the same tastes and we expected some criticism. On the contrary, until today we only received high votes, never under 7/10 and many beautiful words in the album review. We are enthusiastic and this gives us the incentive to continue our growth path.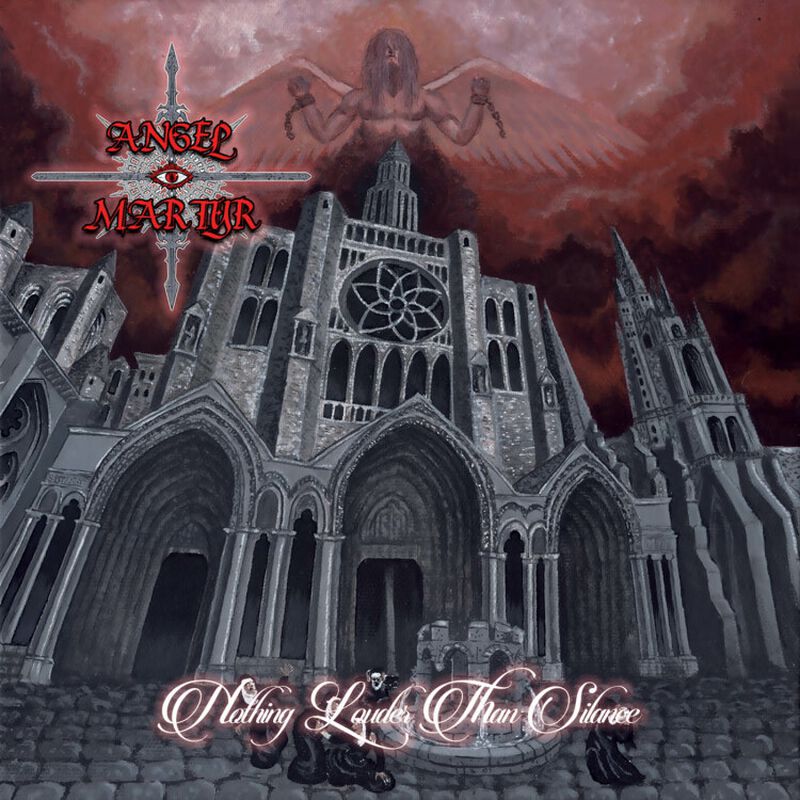 Label or DIY and why?
We are currently under the German Iron Shield Records that immediately gave us confidence. Thomas is a good person and he meets us half way in many requests, we work very well with him. We don't have to underestimated that he has a label now established in the field of heavy and thrash underground, with a channel for direct collaboration with Pure Steele Records.Obviously, having your own independent label has its advantages since you don't need to come to an agreement with anyone and if you have success the earnings are only for the band.On the other hand, it is economically difficult to start a project without any support. In addition a solid label can help bands in the distribution making them affirming easier in the underground scene.
Do you prefer Vinyl, Tape, CD or Digital Format and why is that?
Of course, as good collectors, the product we like the most is the vinyl that beyond all is always nice to see: big cover, vintage magic, paper smell as it ages, special and detailed sounds when played on the turntable. At the moment unfortunately, we've never had the opportunity to come out on vinyl yet, but it still remains a dream that we hope it will come true soon.
After all we do not want to make fun of anyone, our age doesn't allow us: we grew up in the CD era and we have rooms full of them. In any case the CDs are destined to disappear since slowly there will be less tools to run them. Technology is moving forward, and we must keep up with the times, which is why we have also begun to study social platforms dynamics. The music world is changing: on one hand, you have all the music you want is just a click away but on the other hand, people are so much bombed that their interest and focus is very weak and feeble minded. That's why to capture people's attention we need to be present on every channel using whatever available weapon.
Your music style is Heavy Metal. Which are your main influences (Favourite Artists / Bands etc.)
Like many, we started listening to Heavy metal with Iron Maiden (isn't it obvious? :D) then we widened the range of our favorite styles discovering "new" stuff. In this last work, listening carefully you can feel the influences and tastes of each of us. It ranges from the epicity of the Manilla Road to the hard riffs of the first Running Wild, to the darkness of the Mercyful Fate, to the blast-beats and the dark voices of the most extreme genres… all combined with Iron Maiden phrasing.
Which things, do you think, a Band should sacrifice in order to succeed? Have you ever sacrificed anything in your life for a better future of your Band?
Let's start from the point that a band as well as being a fun and a hobby is commitment and you can get more or less, , depending on the time you devote to it.The term "sacrifice" about a pleasant commitment, in our opinion is not really appropriate. We prefer to say investment, as time is invested, often money, energy and more to be able to carry on a creature that can bring great satisfactions as a nice record or concert. We had for years the problem of a line up stability, because our old drummer lived and worked abroad and this factor forced us, for the future of the band, to spend money to take a session drummer, energies to take a solidity and build a feeling with a "stranger" person. All things that we obviously did with pleasure, but that obviously require the commitment.
Describe your ideal live show as a performance Band. Have you already experienced that?
Initially, our show was very straightforward, without so many frills... show after show, we' ve tried to enrich our performances by adding a scenography representing both our music and extramusical tastes. In fact, we have put in (as horror and theater lovers) skulls, candles, monk dressed mannequins and other things that we try to bring always in our shows. This allowed us to catch more attention from the audience and to obviate the fact that we are a power-trio.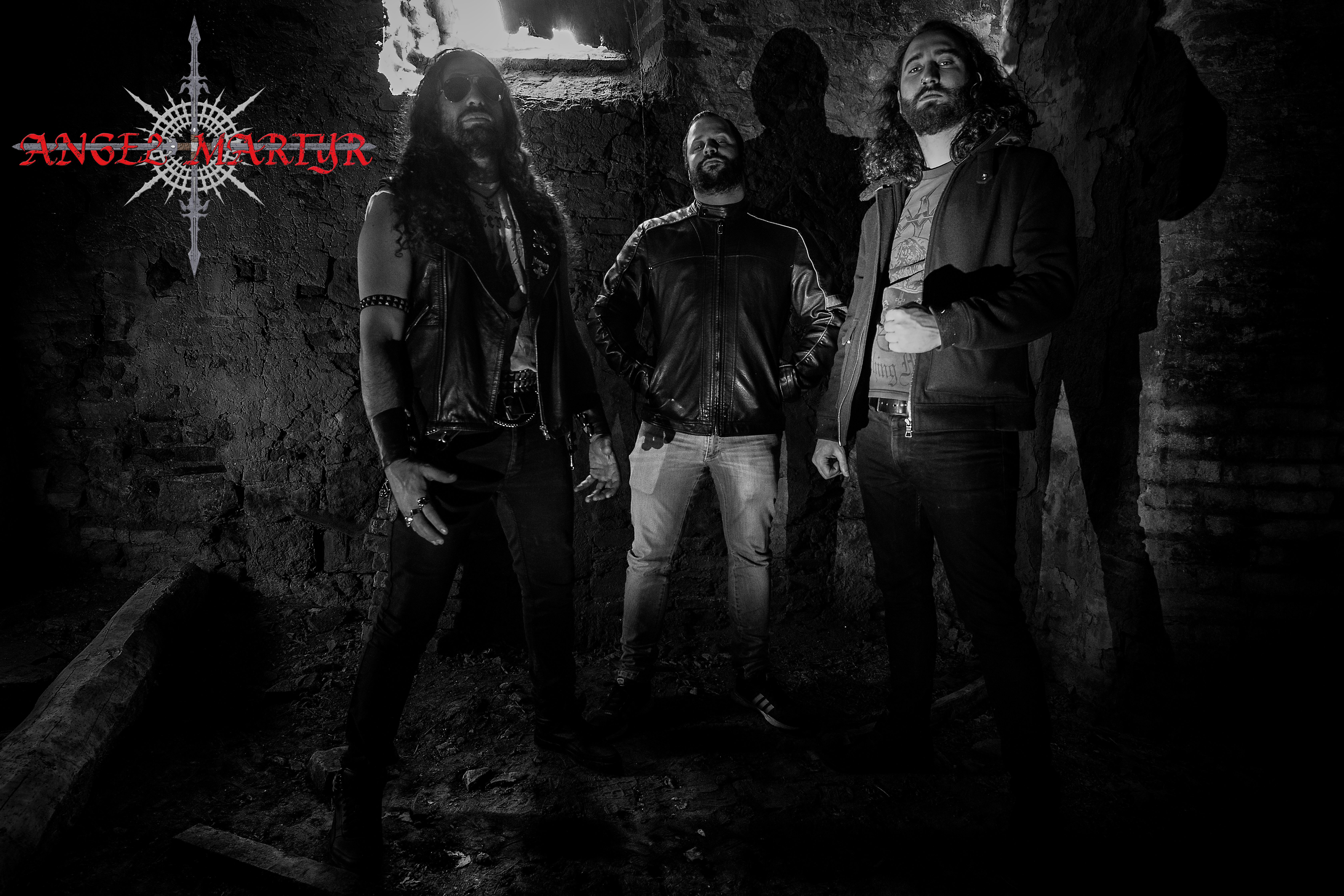 Which attributes, do you think, that a new Heavy Metal Band should have in order to gain identity and be unique?
It is difficult and almost impossible to create something really new in 2021, it was almost all done or written. As far as we are concerned we try to write new pieces, discuss and rearrange them always together as we have always done, adding different details that few people use. Maybe this makes us maintain our identity...
Do you believe that Bandcamp and other Digital Platforms help the new Heavy Metal Bands? Which, do you think, is the ideal way for a Band to promote its work?
As mentioned above, we believe that keeping up with the times is very important, as the world of music is evolving. Most people see the end of music, but if we think about what's going on with this pandemic where we all have been at home for 1 year, these platforms have contributed in some way to not let underground bands die and on the contrary to make them known in distant countries where they would never have arrived.Even if we are collectors of the "memorabilia" of the 80's, we also consider any help is important to get out of anonymity. These things are not at odds.
Tell us a few things about the New Underground Metal Scene in Italy (Bands, Fanzines, Webzines, Metal Clubs etc.)
In Italy the metal scene has always been a bit unlucky though full of good bands. Over the years, although we have seen the birth of groups that then have established themselves (personal tastes apart), we always stay obscured by other countries. This is because in Italy there has always been little attention to heavy metal, apart in certain moments of "fashion".That said, in the "underground underworld" we boast very good bands in every genre. To name a few (from one genre to another): Ancillotti, Vultures Vengeance, Thulsa doom, Rancho Bizzarro, Night Gaunt, etc...Unfortunately lately, after a nice rosy period and full of beautiful concerts around Italy, and after the end of trends and revivals, this genre is back to be followed almost only by people who have always listened to metal. As a result, many locals have closed or changed style. As for the Webzines (unlike paper Fanzines) we have a lot of them, some are "equipped" even with highly trained staff.
Do you know anything about the Hellenic Metal Scene?
We played in Athens for the UP THE HAMMERS post-festival evening in 2017 and it was a wonderful experience. We are close friends with Manolis, the festival organizer and musician of Dexter Ward and we hope to be called back soon to relive those moments. From what we could see, Greece is full of people who want to rock and even meet new emerging bands, this is fantastic!Besides Dexter Ward and mainstream bands like Rotting Christ and Suicidal Angel, we know Valor, another underground heavy metal band with which we shared the stage that night.
What are your future plans?
Definitely we want to improve, have fun and entertain the fans. After these three fundamentals, we hope to participate to important concerts and write new albums that we will be proud of as this just released.Greetings to you and to all your readers!
By Steve the Filthy Dog.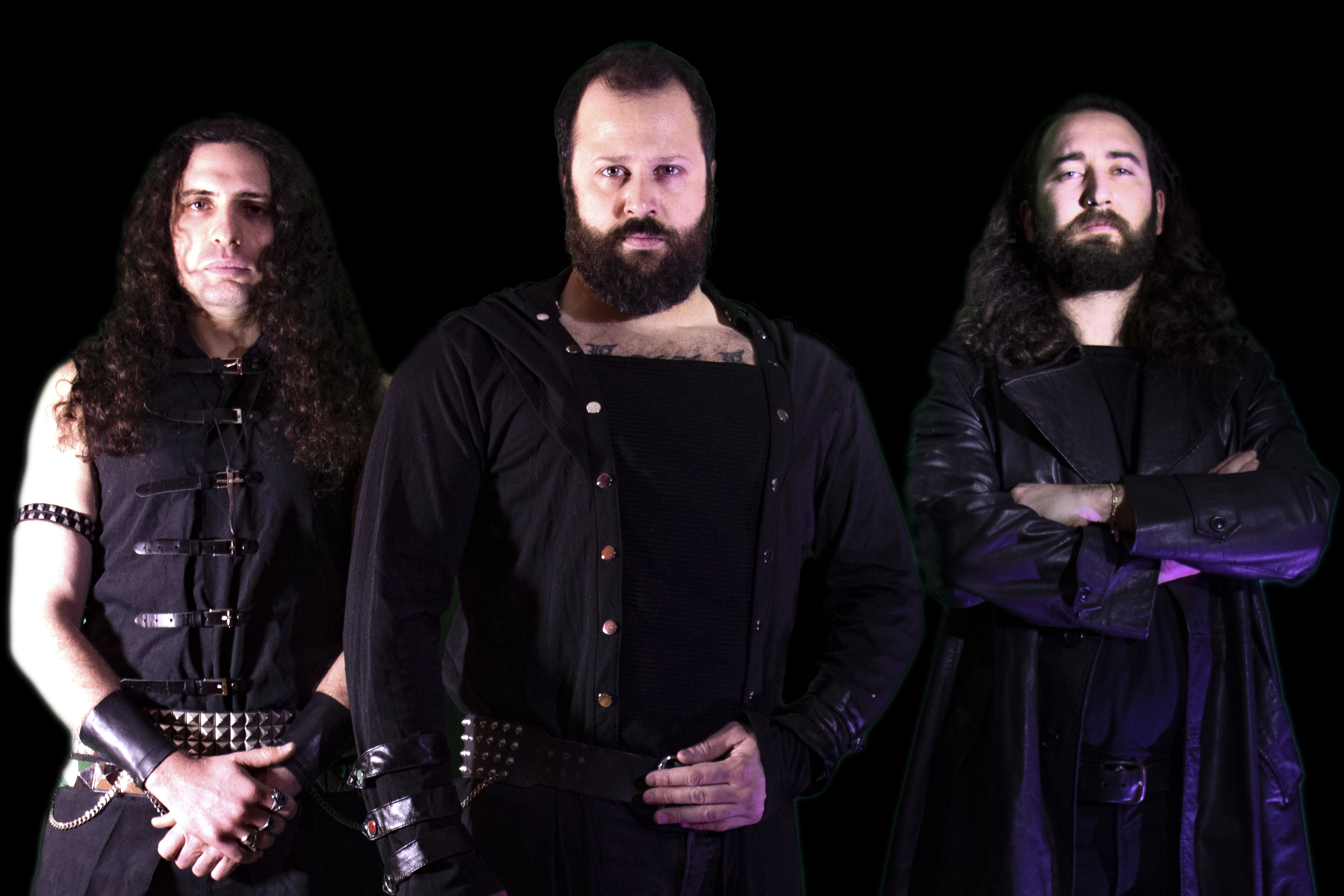 ANGEL MARTYR CONTACT:
https://angelmartyr.bandcamp.com/releases
https://www.facebook.com/angelmartyr.heavymetal/?ref=ts