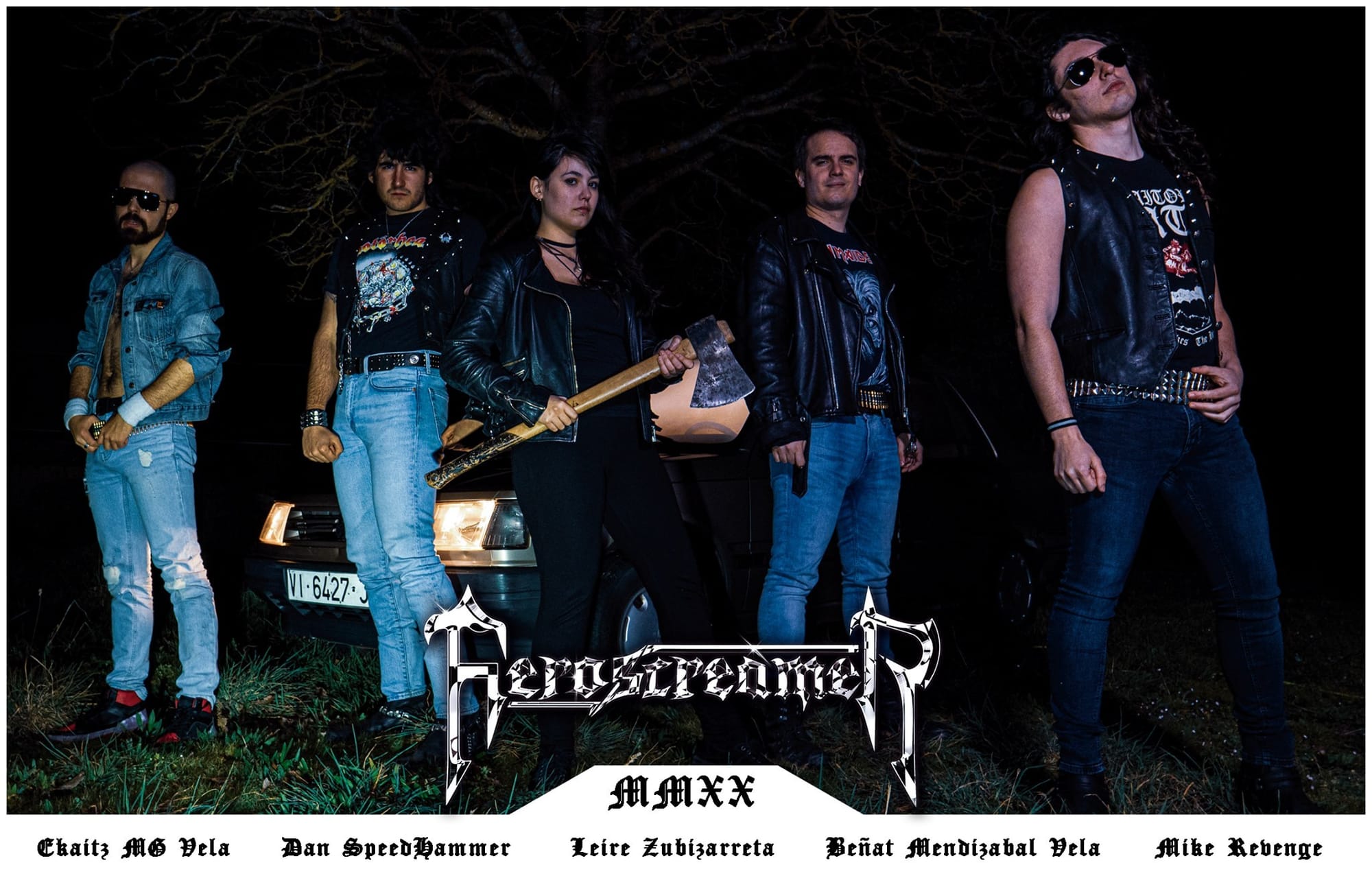 !!!SPANISH HEAVY METAL!!!
We had a conversation with AEROSCREAMER.Enjoy!
Welcome to the FILTHY DOGS OF METAL Webzine.
Tell us a few things about AEROSCREAMER (Members, Starting Year etc).
We are a band formed by five members: Leire (voice), Ekaitz (guitar), Mike (bass), Dan (drums) and Beñat (keys and guitars). Ekaitz and I (Beñat) are cousins; in the middle of 2019 he called me because he wanted to form a heavy metal band with a notable presence of synthesizers, and we started to seek other members to form the band. A year later… Boom, EP out.
You have recently released your new work ''Cast The Fire''. What is the feedback from your audience as well as from the press?
It seems that people are hearing it, which is already good news. Some people hate it, some people love it. I think that's good, because it shows that we have personality and we are not something generic.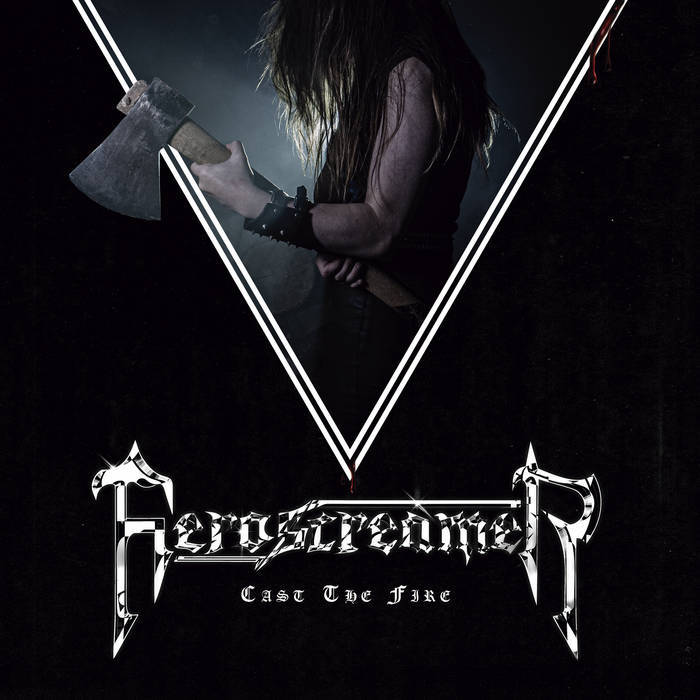 Label or DIY and why?
It is good working by itself as much as possible with the greatest illusion, but the label helps to guide, especially in the first steps. A healthy mix of both options would be the best. We are very happy to work with Metalcrusaders and Lullabye, with which we have released the CD. Great cooperation!
Do you prefer Vinyl, Tape, CD or Digital Format and why is that?
We are big fans of the physical format, we don't want the CD, tapes and vinyl to die. The music remains collected in a very special way. We are preparing our work to release it on vinyl and tape soon, hopefully. But the streaming platforms (such as Spotify, BandCamp and so on) are great to give instant access to your music to the world.
Your music style is Heavy Metal. Which are your main influences (Favourite Artists / Bands etc.)
Our style is heavy metal, but our main influences range from Rainbow to Debussy, going through Nina Simone. We also follow the music of many great current bands such Chevalier, Forever, Witchtower, Notörious, Sabïre, Ambush, Vulture…
Which things, do you think, a Band should sacrifice in order to succeed? Have you ever sacrificed anything in your life for a better future of your Band?
As in everything, to succeed you have to work hard, but it is not a sacrifice if what you do is your passion. As a personal experience, sacrifice is spending your time studying a career you don´t want to pursue.
Describe your ideal live show as a performance Band. Have you already experienced that?
The ideal live show is the one in which you completely forget that you are in a live show. Yes, we have experienced it.
Which attributes, do you think, that a new Metal Band should have in order to gain identity and be unique?
Don't try to fit in a certain music style. Don't force you to sound like others. Just work hard, make the music you want and have fun.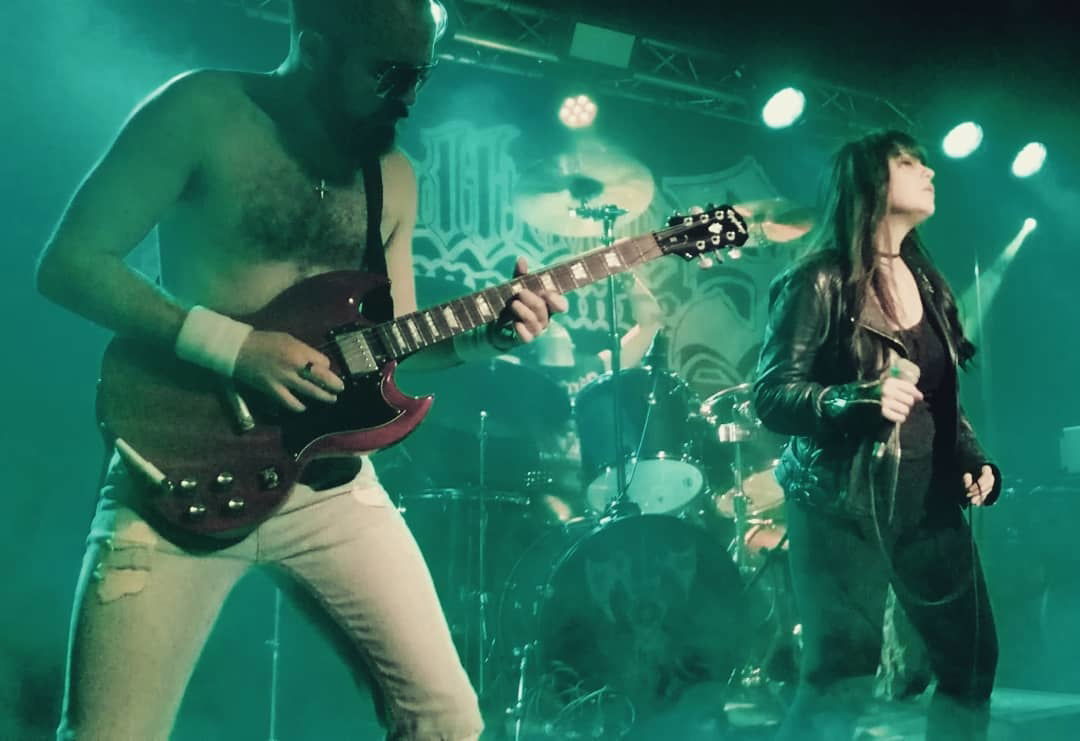 Do you believe that Bandcamp and other Digital Platforms help the new Heavy Metal Bands? Which, do you think, is the ideal way for a Band to promote its work?
They help! They help to make the band known, in addition to giving the possibility of making a financial contribution to the project (like selling our merch). But the important thing is that people can listen to our music in order to give concerts, which is what we want to do. It also helps to make new music more accessible to everyone in the world.
Tell us a few things about the New Underground Metal Scene in Spain (Bands, Fanzines, Webzines, Metal Clubs etc.)
Thanks to metal clubs like Pounding Metal, Metalcova, Espectros or Mediterranean Metal Maniacs we can enjoy some really cool festivals and shows of the underground scene that otherwise we could not see here in Spain. There's also some cool fanzines like Gates of Damnation. As in music, we really like having physical fanzines in our hands. There's also a very interesting webzine from the Basque Country (very near of us) called Herriko Burdina. Always with fresh local bands. Talking about pubs, if you ever come to Vitoria on Saturday night you will probably find us on these two pubs: Joker & Izenbarik.We also follow the music of national bands like Witchtower (from Jaén), that recently released a new album called "Witches Domain", or Iron Curtain and Loanshark.
Do you know anything about the Hellenic Metal Scene?
Yes! It's good to hear bands like Crimson Fire.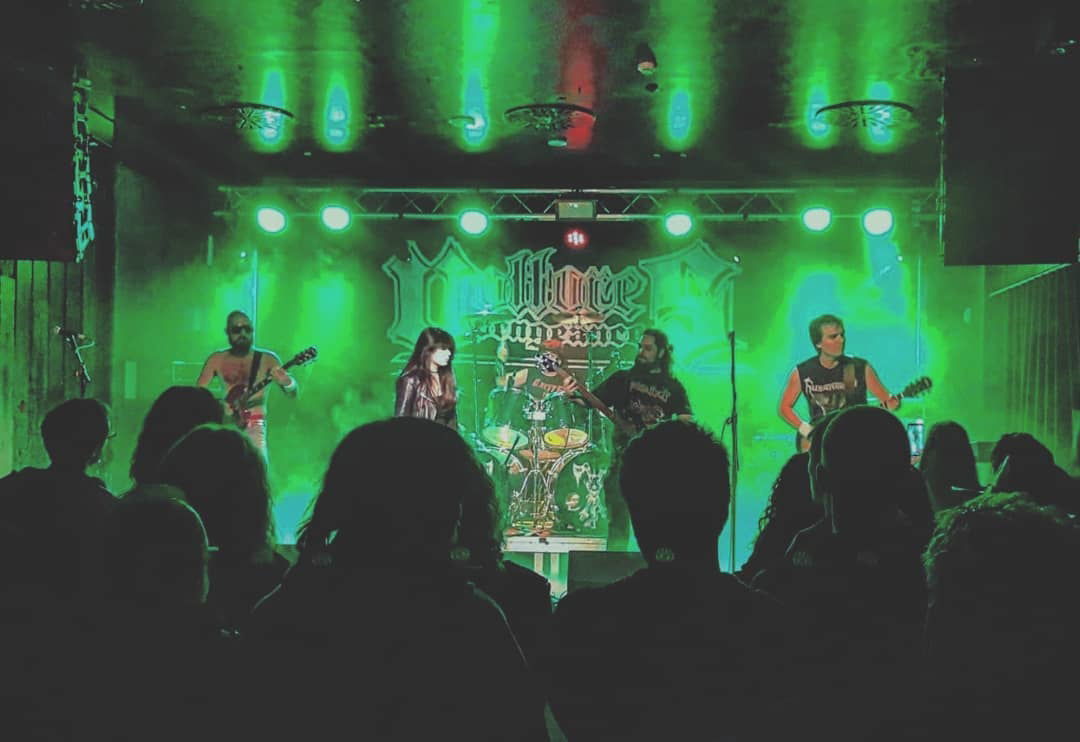 What are your future plans?
It would be amazing to be able to play at European festivals like Keep it true, Pounding Metal or Pyrenean Warriors. As soon as the fucking Coronavirus crisis goes we will be willing to play. Safety first.But hey, we don't stop composing new music. So it's really possible we can release a full length album within some time.
Thank you very much for your time & Keep up the good work! The closure is yours.
Thank you. And to all the people who have contributed, helped and inspired to make this project go ahead. Especially to Walter Tuzzeo, the best sound engineer we've ever met.
Don´t let the fire fade!
By Steve the Filthy Dog.
AEROSCREAMER CONTACT:
https://aeroscreamer.bandcamp.com/releases
https://www.facebook.com/Aeroscreamer.Heavy.Metal/
https://www.instagram.com/aeroscreamer/