!!!HARD 'N' HEAVY METAL FROM SWEDEN!!!
We had a conversation with Daniel Almqvist (Guitars / Vocals) Enjoy!
Welcome to the FILTHY DOGS OF METAL Webzine.
Tell us a few things about AERODYNE (Members, Starting Year etc).
Initially it was me (Daniel Almqvist), Christoffer Almqvist and Johan Bergman who started the band in 2016. By that time, our former bass player Timmy Kan was still in the band. Me, Chris and Timmy played together before we started the band, but we needed a guitar player so Johan called to us and showed interest. We got along just fine and decided to form a new band, ie, Aerodyne.After our first album, Timmy chose to leave the band, and some time after that, we found Marcus Heinonen to play the bass. By the time I was still doing lead vocals, but during the recording of our second album "Damnation", I felt that I should be focusing more on my guitar playing, and let Marcus take over the mic.Bold move you might think putting a bass player in that position, haha! But he is primary a singer, and a freaking good one! And once the album was done, we had to find a bass player. Lucky for us, Thomas Berggren was a friend, who more than willingly joined our little orchestra. And here we are!
In 2019 you have released your album ''Damnation''. What was the feedback from your audience as well as from the press?
''Damnation'' was a great success. The feedback was beyond my greatest expectations! Although in this time, and I know a lot of guys in this line of work is saying the same, it's hard to get recognized, you know. With all new music, movies, feeds from social media, tiktok and what not, it's too much information for people to embrace, so actually you'd have to be very unique to stand out and get it out there.But over all - the true metal fans who are out there, they have showed us great respect, and have really welcomed us as a new act in the heavy metal scene.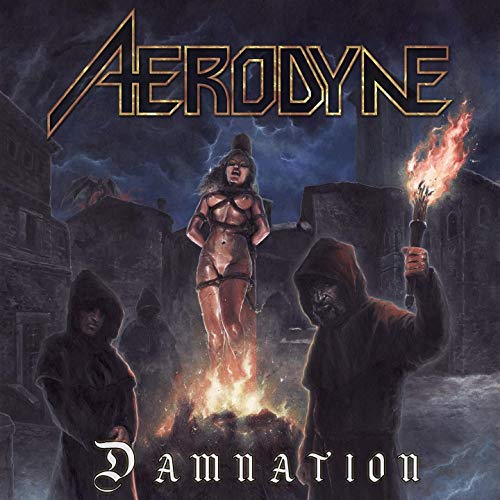 Label or DIY and why?
Currently we spread our wings under Rock of Angels records. Those guys are great!We were thinking of releasing it ourselves. Though any idiot can upload an album on Spotify or whatever these days, but it takes professional work to get it out there, and that's why we chose to have a label. Cuz we're basically idiots haha!
Do you prefer Vinyl, Tape, CD or Digital Format and why is that?
Any physical object of course.To be honest - digitalism is great! It's simple, almost free, you got all the tunes in the world. Of course that is what everybody likes, me included. But it doesn't generate - so I fear that bands in our generation will never experience the true success you could get from playing music. Maybe in popularity if we're lucky, but we will always have day jobs, for the rest of our lives. That's fact!
Your music style is Heavy Metal. Which are your main influences (Favourite Artists / Bands etc.)
We enjoy all the good stuff from the 70's 80's or whatever. But I think maybe our biggest influences would be Judas Priest, Metallica, Iron Maiden, Accept, Megadeth, Kiss, Exodus, Ozzy Osbourne and Black Sabbath. All the good stuff! I dare you to mention one band from that era that haven't affected us in some way! Freaking LA Guns probably affected us unconsciously!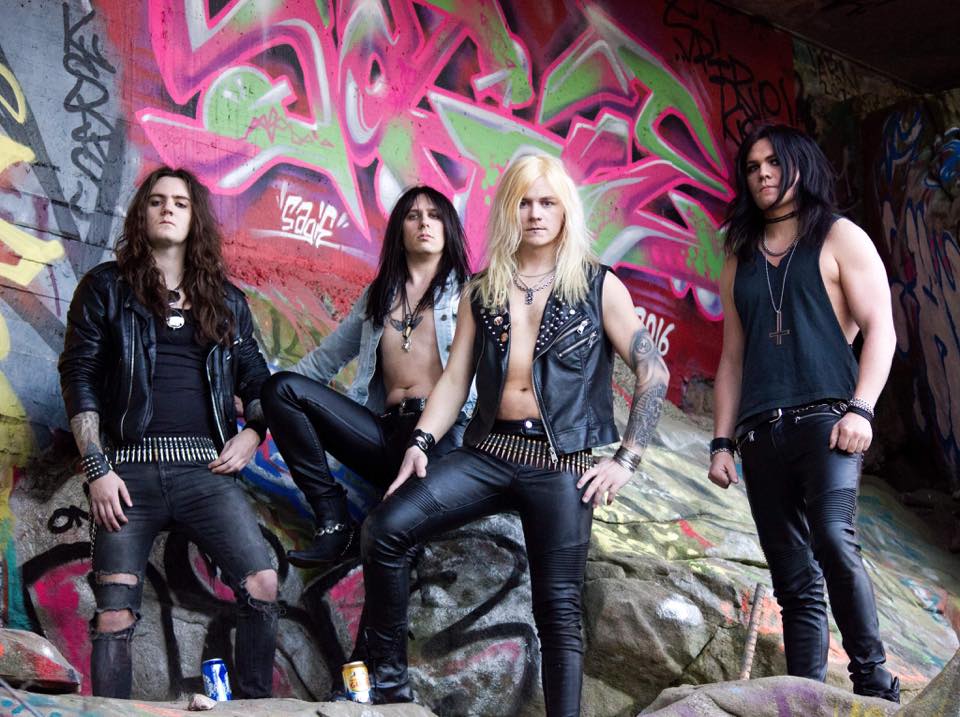 Which things, do you think, a Band should sacrifice in order to succeed? Have you ever sacrificed anything in your life for a better future of your Band?
First of all if you haven't figured it out yet - you have to sacrifice a lot to get good at your instrument. Put aside everything and start practicing!You can still drink and fuck, but honestly. With the development of media, Youtube and all that - the competition is massive. And if you're not the best, you don't stand a chance to stand out.For us, of course we have to spend a lot of time together in the band and put aside our life with our partners and all that, but the music always comes first, and if your meat the right girl, they'll understand!
Describe your ideal live show as a performance Band. Have you already experienced that?
Let me tell you when we flew to Brussel. We had a festival to attend to.When we arrived, we got served good food, cherry beer. And then we played the best gig of our lives for many hundreds of people!When you are well rehearsed and the audience response the way you could only dream of, that's an incredible feeling.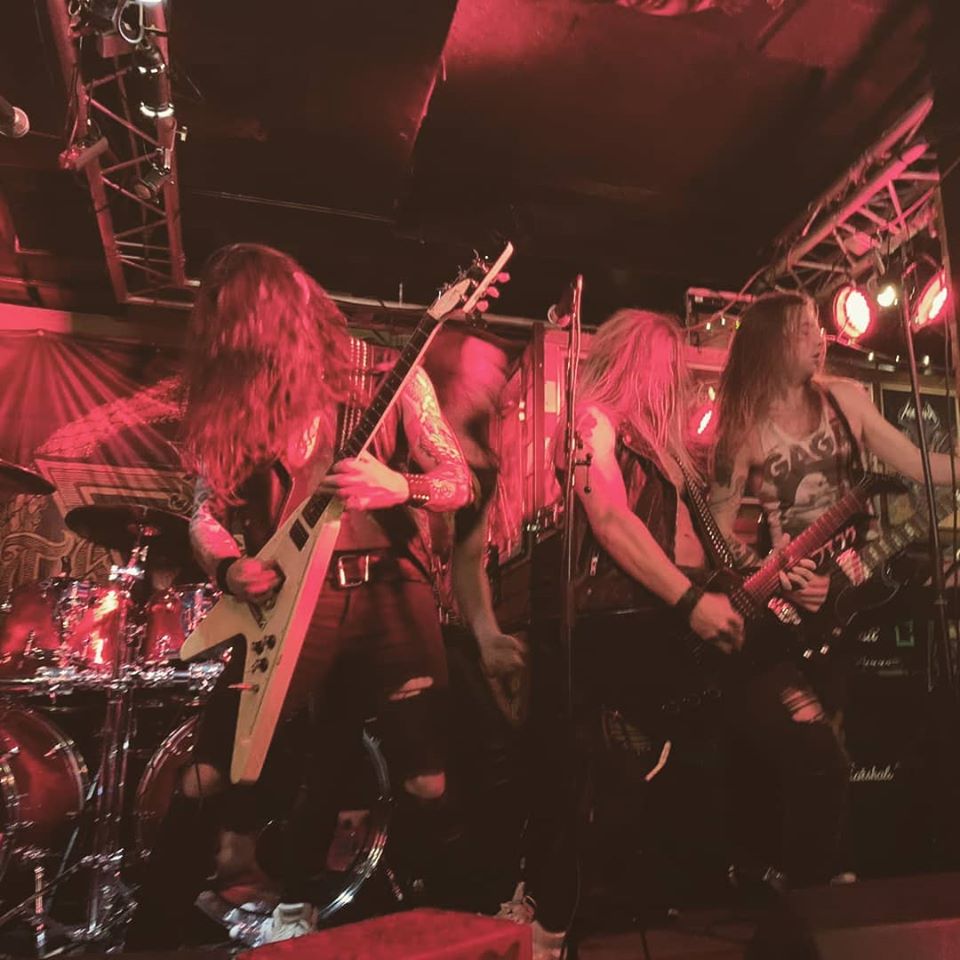 Which attributes, do you think, that a new Heavy metal Band should have in order to gain identity and be unique?
We are really the wrong band to answer that question. We are as old school as it gets, for the better or worse. Don't get me wrong, I wouldn't play music I couldn't stand up for.We play this kind of music only because we enjoy playing it. It's just a bonus that some people think it's good, but the way to success would be somewhat different. I think you'd have to adapt in music production and writing, and use social media and all that more frequently. Maybe post a video every now and then haha!But I think that heavy metal as a genre is what it is, and there is a lot of people enjoying it and playing it, believe it or not. So I actually think the best thing is to support each other and not to look at it as a competition. Work together!
Do you believe that Bandcamp and other Digital Platforms help the new Heavy Metal Bands? Which, do you think, is the ideal way for a Band to promote its work?
As the previous question - the digital platforms is of course of good help in promoting your work if you work it right. To be honest we're not so familiar in that area. After all we're born early 90's and are still missing Nintendo 64 and Playstation 1. We haven't still adapted to this new era. Call us old grumpy men!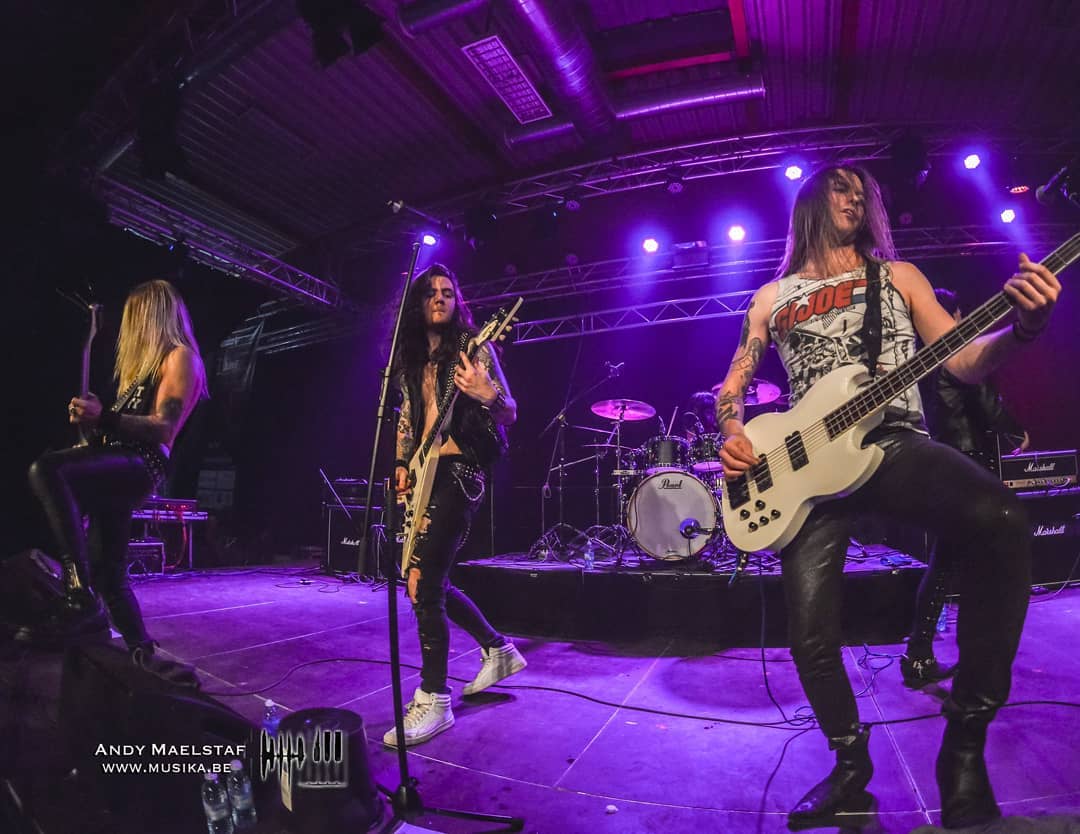 Tell us a few things about the New Underground Metal Scene in Sweden (Bands, Fanzines, Webzines, Metal Clubs etc.)
We got some friends, who like us, still struggle to get out there. But of course this fucking virus stopped the world and cancelled all the gigs so we kind of just wait for something to happen. In the meantime we write our third album to be released 2021! All the clubs are on hold I think, trying to sell drinks just to get around. It is tough times, you know. But things are stirring, be sure of that!
Do you know anything about the Hellenic Metal Scene?
Haven't heard of it. But a simple google search threw me to a page related to black metal. I will definitely check it out!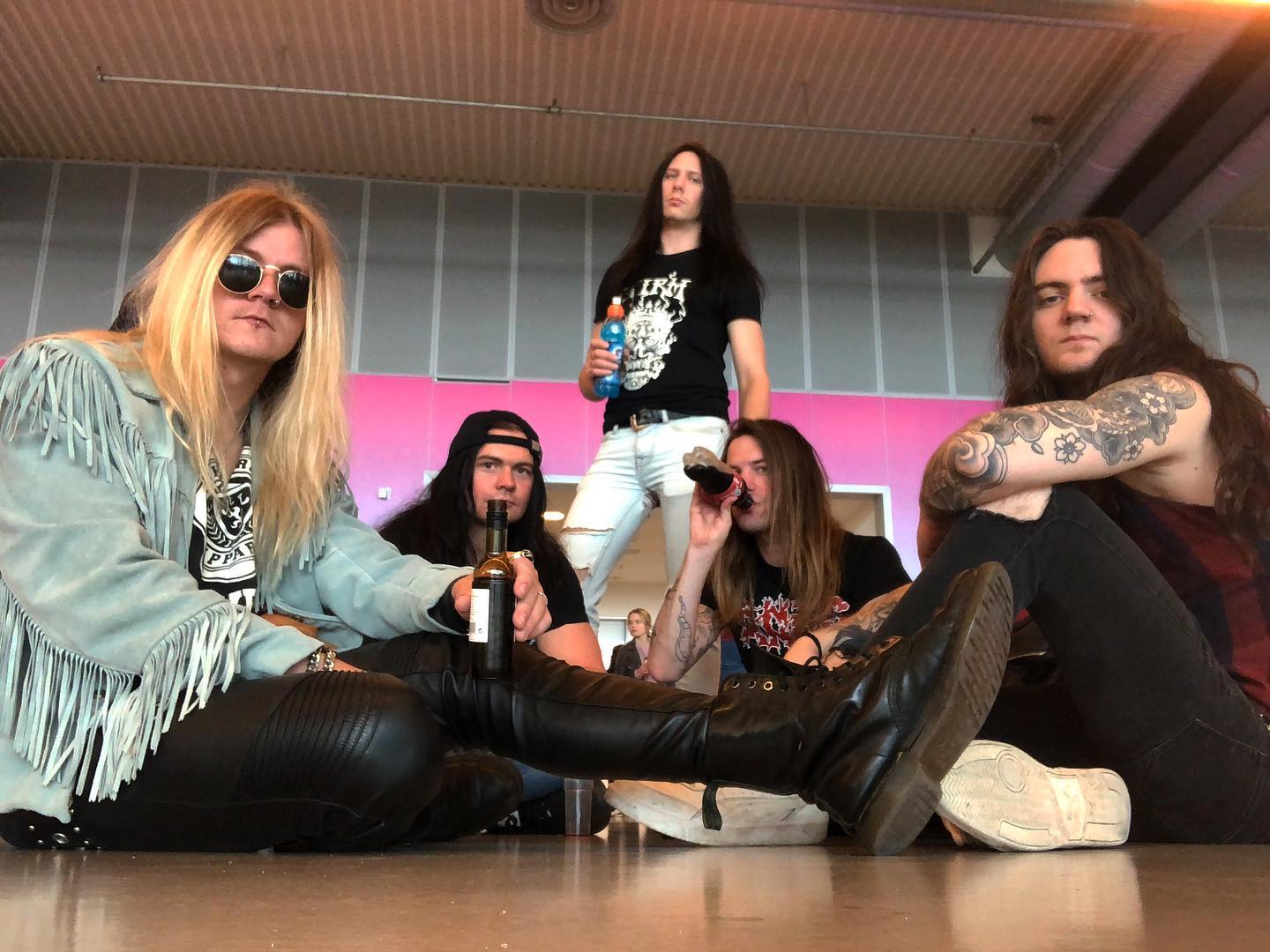 What are your future plans?
We are in the middle of recording our third album, so we will just keep on working on that. Also we have a gig in two weeks here in Gothenburg at Dirty Deeds Rock Club! So that will be freaking rad. Other than that, we just keep on writing, playing and getting ready for when the world opens up again!
Thank you very much for your time & Keep up the good work!
By Steve the Filthy Dog.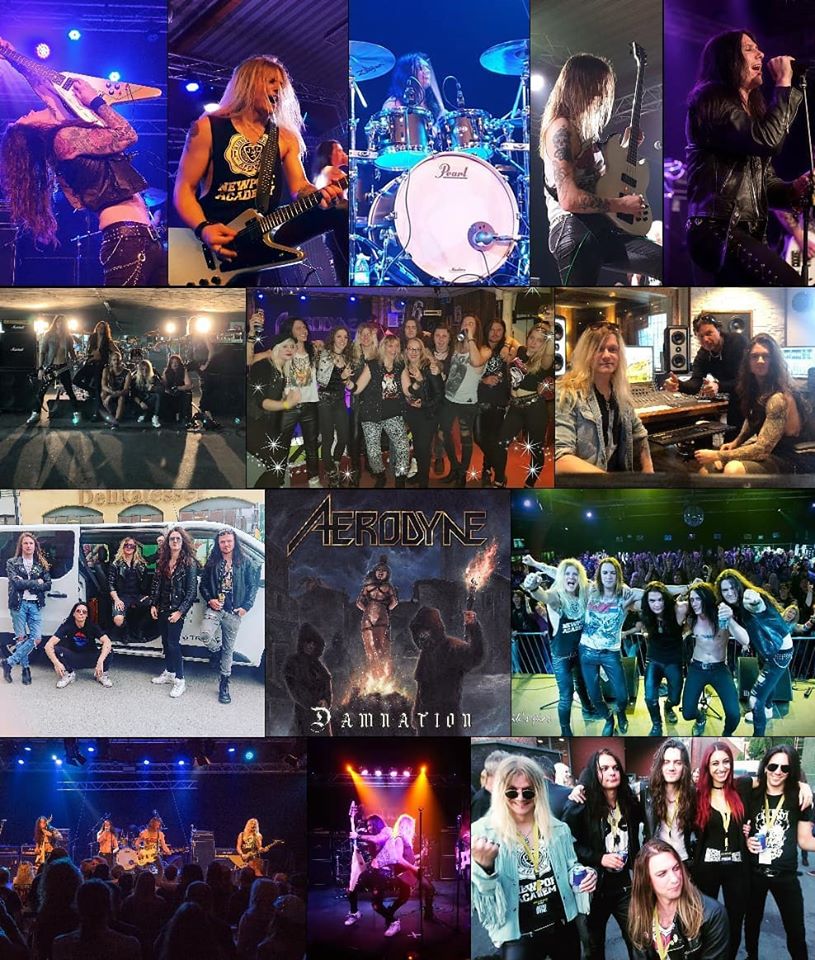 AERODYNE CONTACT:
https://aerodyne.bandcamp.com/releases
https://www.facebook.com/aerodyneofficial/
https://www.instagram.com/aerodyneofficial/
https://open.spotify.com/artist/5asmZFl9euHp2mJ62XAh8k