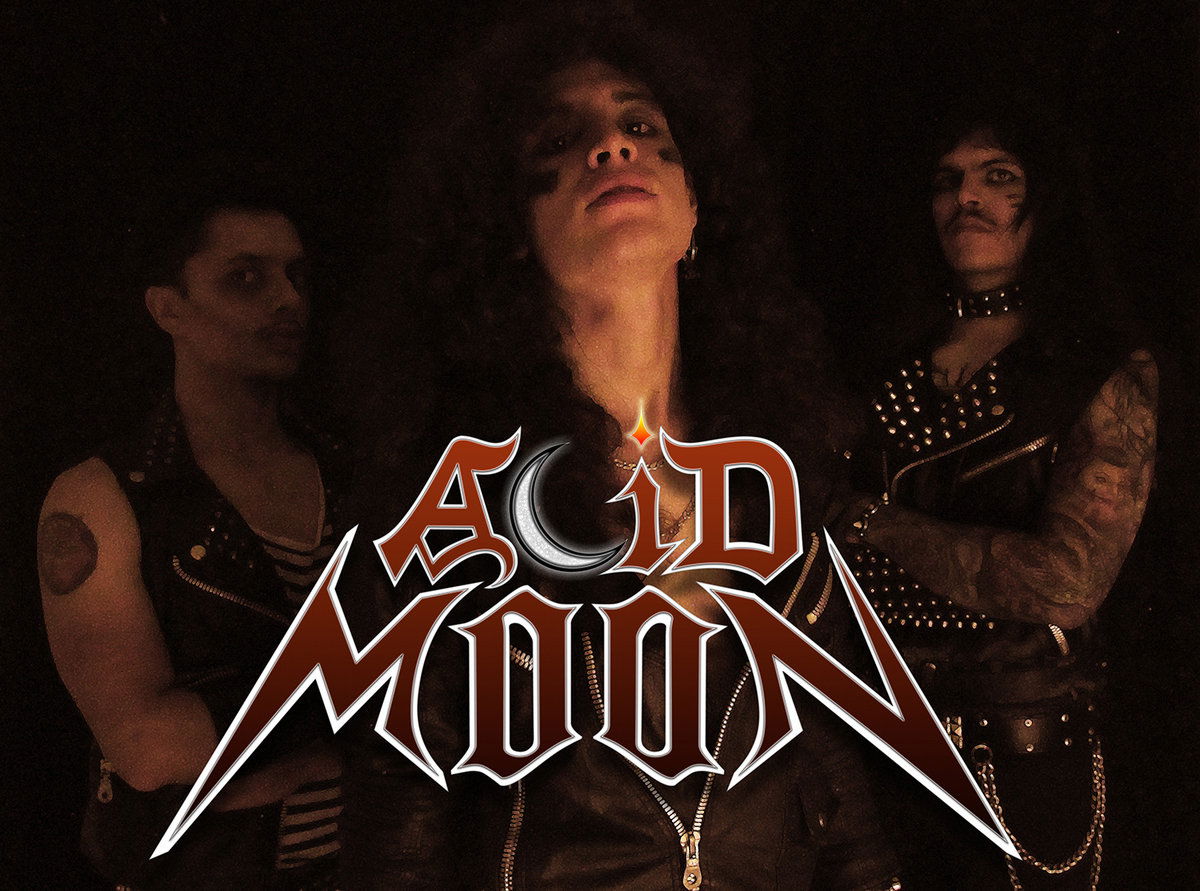 !!!OBSCURE HEAVY METAL FROM COLOMBIA!!!
We had a conversation with ACID MOON.Enjoy!
Welcome to the FILTHY DOGS OF METAL Webzine.
Tell us a few things about ACID MOON (Members, Starting Year etc).
Acid Moon was founded in 2018 by Jorge Ams and Juan David Lopera in Medellνn Colombia. We met playing with a former Heavy metal band called "Hechicerνa". After Hechicerνa split-up, Jorge proposed to Juan D. to form a new Traditional Heavy Metal band with a little of a darkish and psychedelic atmosphere.So then Acid Moon started. The first line-up of Acid Moon included Alejandro Vιlez on guitars and Adriαn Mendez on the drums.But after a couple of changes, they no longer continued with the band. Afterward, Oscar Morales (Jorge's life-time friend) joined the band on the guitar.He knew the project in a rehearsal and then, he expressed his desire to join Acid Moon, so then he was invited to be a part of it.Oscar has been a great complement to the band due to his creativity and skills. After that, the three of us started the production of the released Single "Burning Souls/Toxic Queen" with the awesome help of Jorge Quintana on the drums. The recording started on February 2020 in Dirty Sound Studios, the single was recorded, mixed, and mastered by Mario and Hugo Uribe there.Our music is related to tales of witches and psychedelic experiences, but all that connected metaphorically to social criticism to problems we live every day in the world, but especially here in South America.
You have recently released your single ''Burning Souls/Toxic Queen''. What is the Feedback from your audience as well as from the Press?
The feedback has been excellent in almost all the comments we've received. Many people have asked for more from Acid Moon because they loved the project and that's a very encouraging thing. We have received good comments not only in our hometown or in our country, but many other parts of the world, like Spain, Brazil, Mexico, France and Greece. Currently, we've only had two interviews, the first one was in our country with an independent podcast, and the second one is this interview with Filthy Dogs of Metal, and it's great to be in communication with you.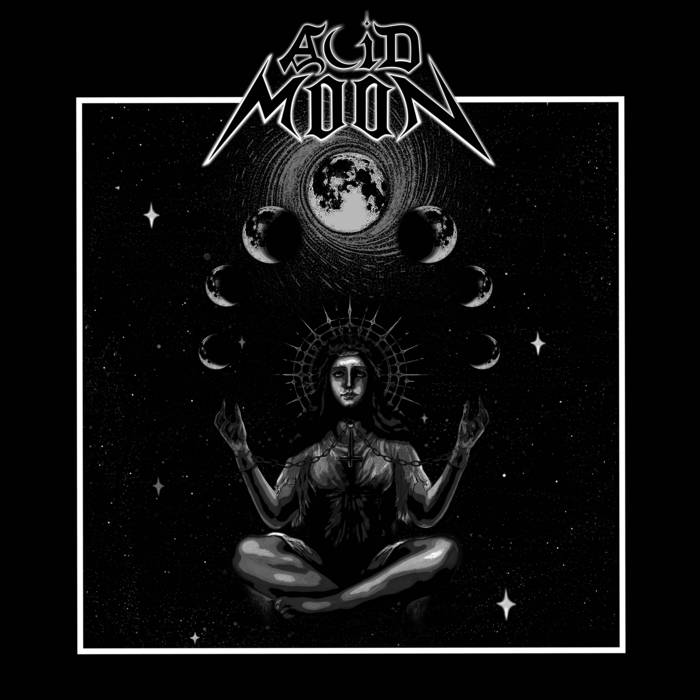 Label or DIY and why?
Well, right now we have joined forces and we are working with the Colombian label Rata Mutante records to release our first album, we hope it to be released in 2021. But all of this started as a do it yourself plan, we think that you don't have to wait that someone comes to you to advance with your project. Labels can offer you a better distribution if you don't have many contacts, and help you with some resources you may not have.But they may not interfere with the liberty of creation and style of a band. On the other hand, doing it all yourself can be a great experience as well and can produce many good results if you are constantly moving. So it is good to work with a label, but it's always good to know how to do it all by yourself.
Do you prefer Vinyl, Tape, CD or Digital Format and why is that?
Well, the world is constantly in movement, and now it's ruled by the digital era. But physical formats are not less important. We all are different in the way in which we consume music, and each format is designed for different classes of listeners.Vinyl has a beautiful sound quality and keeps the nostalgia of the best era of Heavy Metal music. We think tape has become a lovely collection piece, and CD is a cheaper format that anyone who wants to have the music in a physical format can access to. But something that no one can deny is that almost all of us make use of digital formats to carry our music anywhere we are. So all of them are very useful, but maybe for the nostalgia and the beauty of the sound, we love the vinyl format and we'd love to release something on vinyl in the future. There is the fact that physical formats produce better incomes to Underground and local bands than it does the physical formats in platforms.

Your music style is Heavy Metal. Which are your main influences (Favourite Artists / Bands etc.)
Individually we have very different influences in the way we create music, and all that has merged in the process to create the style of Acid Moon.
Given that, we have influence especially of NWOBHM and the other European styles of Heavy Metal, Japanese, and even North American and South American bands. Our tastes are varied and we have put a little piece of all of it there. But in brief, we are very influenced by traditional heavy metal bands like Iron Maiden, especially bands with a darkish style like Angel Witch, and psychedelic 70's occult rock bands like Coven.
Which things, do you think, a Band should sacrifice in order to succeed?
Have you ever sacrificed anything in your life for a better future of your Band?
A band can do a lot of sacrifices to succeed, but never to betray their original ideals. We have sacrificed a lot of comfort and money, time, and great opportunities for making a living. Some of us have sacrificed our relationships with our family to live for heavy metal, but in the end, Heavy Metal is a lifestyle, is not something you can simply eliminate from your life, it is part of you; then if someone rejects that part of you, is rejecting you directly.

Describe your ideal live show as a performance Band. Have you already experienced that?
Due to the Covid pandemic, we have not appeared in a live performance yet. An Acid Moon performance is planned to be a great show with a lot of that 80's Heavy Metal outfits and performance.We want to make our concerts like a time machine to travel back to the 80's for those (including us) which had not that opportunity of living the Heavy Metal on it's top. The performance is planned to include a lot of psychedelic and occultist elements to make connection with the music thematic.

Which attributes, do you think, that a new Heavy Metal Band should have in order to gain identity and be unique?
We think that the most important thing to have is a great passion for what you do and the music you play, then reflect that passion in your audience. Styles in heavy Metal can be similar, but the passion and dedication put on the songs and performance is what makes a band something unique and authentic.
Do you believe that Bandcamp and other Digital Platforms help the new Heavy Metal Bands? Which, do you think, is the ideal way for a Band to promote its work?
Platforms are very useful tools to show your music and sell it because they are within everyone's reach in almost every part world. No one can deny that currently in the world, the Internet is the most powerful tool we have. So webzines, online radio, and podcasts are very useful tools as well. Traditional media like radio and tv are not very useful for underground bands. Printed zines and physical formats are awesome and real jewels, but they are difficult to distribute all over the world given the distances, costume charges, and shipping. But they are just that, tools. We consider that the best way for a band to promote their work is live performance and tours.

Tell us a few things about the New Underground Metal Scene in Colombia (Bands, Fanzines, Webzines, Metal Clubs etc.)
As we said before, Internet has provided us great chances to promote our work to the world, so there has been constant growth in the New Underground Metal Scene in Colombia in the last years, not only in number but also in quality. 2020 has been a difficult year for everyone so many bands and clubs had to stop given the quarantine measures, but they still standing and not long ago some Metal clubs opened again. Zines and podcasts are currently doing a great job promoting the work of many bands not only in Colombia but also in the rest of South America. Here, conditions are difficult, Metal here is music for minorities, and most of the bands have not many resources to finance all the work has to be done. A lot of teamwork between bands and media has to be done in order to keep the quality and spread Colombian Metal to the world.

Do you know anything about the Hellenic Metal Scene?
We don't know very much about the current conditions for bands, labels, and Zines in Greece. But we enjoy listening to some 80's Heavy Metal stuff like Thanatos Inc, Spitfire, and Northwind, and we know some Extreme Metal bands like Rotting Christ, Slaughtered Priest, and Omega. From this century we've discovered awesome Heavy Metal bands like Strikelight, and more recently we've discovered Steelwitch with their EP released in March 2020. Recently, it's been notorious the work of No Remorse Records and the bands they work with.

What are your future plans?
Our short-term plans are to perform live in local shows and release a short number of copies of our first single in a Physical format, so it will be announced in a few weeks. Right now we are working on our first Long Play Album and soon we'll be ready to get into the recording studio and start the recordings of all our material. We hope it will be ready in the first half of the next year.

Thank you very much for your time & Keep up the good work! The closure is yours.
Thank you very much to Filthy Dogs of Metal for this opportunity, you're doing a great job. Thanks to all the people reading this interview, and we'd like to invite you to follow us on our social media and listen to our released single "Burning Souls/Toxic Queen" which you can find on Bandcamp and Youtube, and KEEP SUPPORTING HEAVY METAL!
By Steve the Filthy Dog.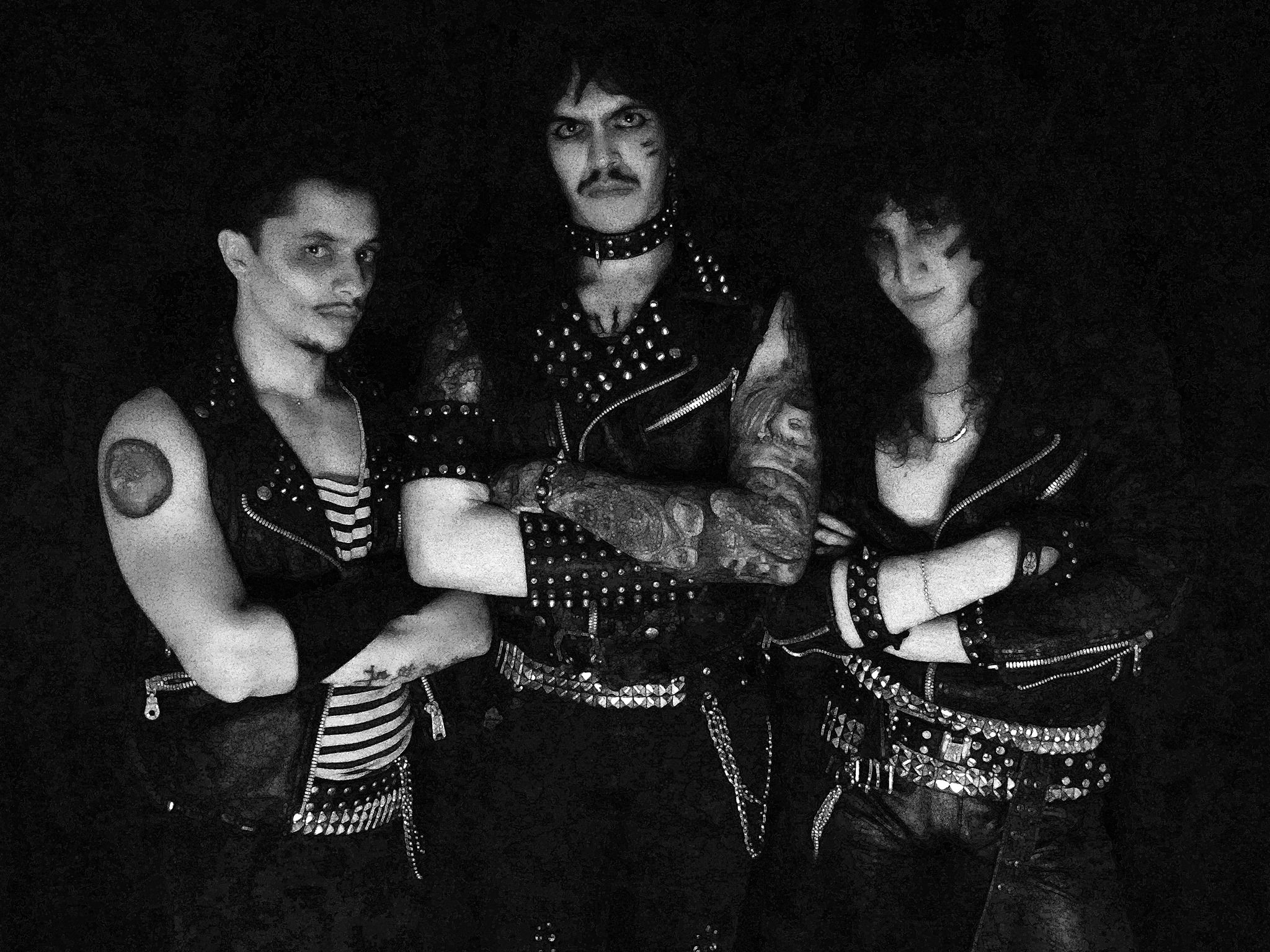 ACID MOON CONTACT:
https://acidmoonheavymetal.bandcamp.com/