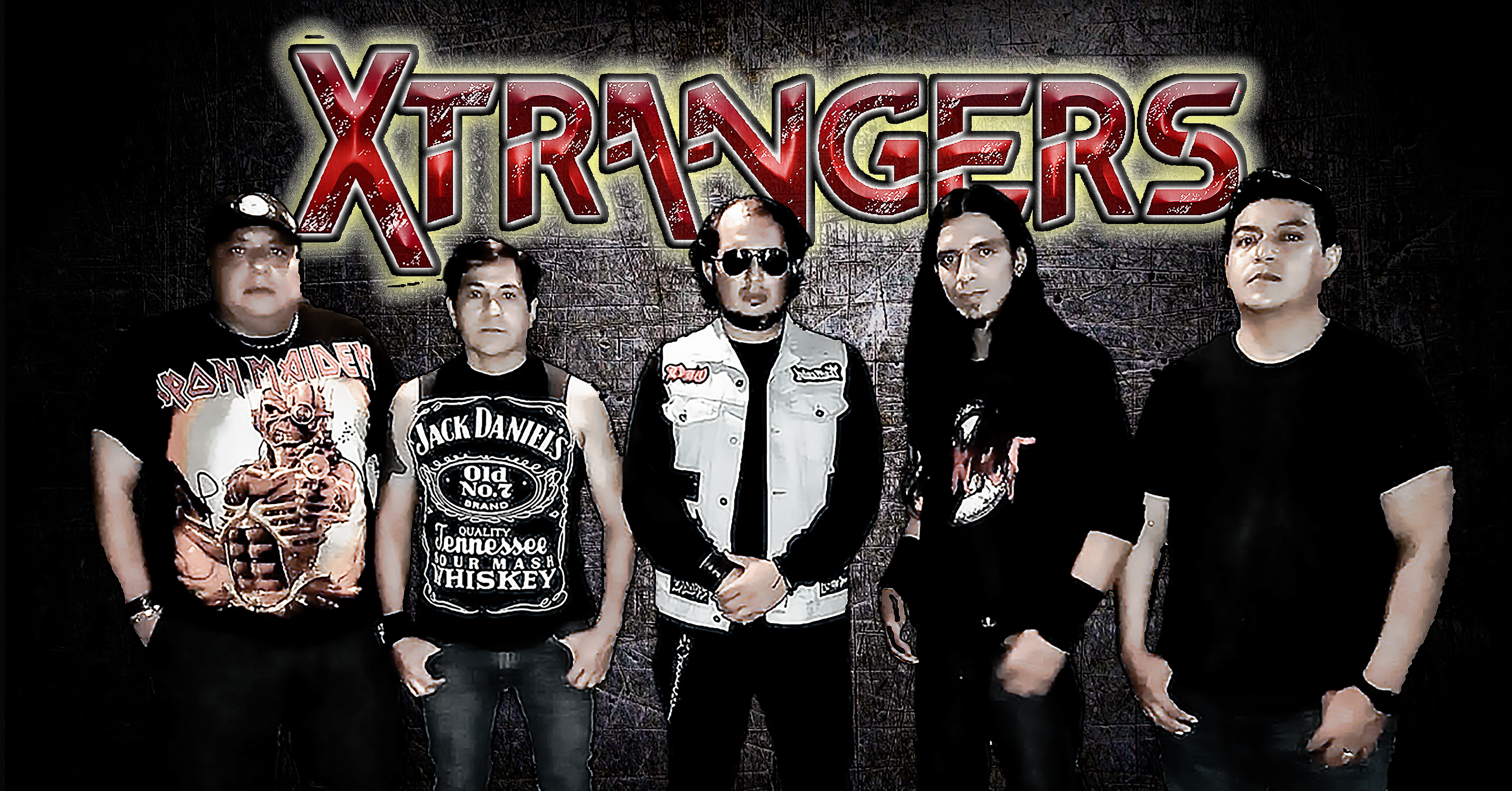 !!!HEAVY METAL FROM ECUADOR!!!
Welcome to the FILTHY DOGS OF METAL Webzine.
Tell us a few things about XTRANGERS (Members, Starting Year etc).
XTRANGERS began as a tribute band to IRON MAIDEN in August 2018 integrating our great friend AUYAN MONTAÑA NOMADA (Venezuela) as the first vocalist, which we toured throughout the ECUADORIAN territory with the lineup on 2nd guitar BYRON CEVALLOS AND JOHN BALLADARES in the bass
our lifelong friend AGUSTÍN TORRES from the legendary Banda (NATIVO) joins as the current vocalist. Releasing our first promotional studio theme HASTA EL FINAL.
XTRANGERS currently has the following line-up: Tin Torres (Voice) German Caguana (Lead Guitar) Luis Armijos Segundo (Second Guitar) Geovanny Cárdenas (Bass) Galo Tenezaca (Drums) We have as a motto that Heavy Metal has not died and that they will continue to compose new songs that will surely be to the taste of the entire local and international rock scene.
You have recently released your single ''Larga Vida Al Metal''. What is the feedback from your audience as well as from the press?
The single Larga Vida Al Metal
Collaborates in the BASS for the studio recording Cristhian Garrido (Colombia) Larga Vida al Metal is a tribute to the local and international rocker scene. It has a lot to do with the way of life of a person who is a lover of the rock & metal style. his life style and passion, the same that should not be judged or questioned by society, just for the simple fact of liking a style of music..
Label or DIY and why?
It is a tool today, to reach not only a local audience. but also to go out to other frontiers and make known the musical material that we are creating.
Do you prefer Vinyl, Tape, CD or Digital Format and why is that?
The CD is a proposal for those collectors who still have the tradition of having a musical shelf, vinyl would be great, but nowadays very few do it... I think there is a certain percentage of hope in the CD.
Your music style is Heavy Metal. Which are your main influences (Favourite Artists / Bands etc.)
We have many musical influences from the precursor bands of Heavy Metal .. Black Sabbath, Iron Maiden, Judas Priest, Dio, Accept, we also have influences from Classic Thrash bands Megadeth, Anthrax and Heavy bands in Spanish Barón Rojo, Rata White, Hell's Angels..
Which things, do you think, a Band should sacrifice in order to succeed? Have you ever sacrificed anything in your life for a better future of your Band?
The sacrifice must be mutual for the entire band. rehearsal times, create new unreleased songs, give them a good diffusion with good influences that reach the taste of all those who like good rock & metal, live performances, inside and outside our town.
Describe your ideal live show as a performance Band. Have you already experienced that?
Our ideal live show would be to first have a good sound, which is paramount, then an audience according to the style we do, another requirement would be the place, a space where people can enjoy our music with great freedom.
Which attributes, do you think, that a new Heavy Metal Band should have in order to gain identity and be unique?
There are many Heavy Metal bands that have left good musical legacies in the course of history, but we believe that the true identity would be to demonstrate our music without any mental argument, to merge the true Heavy without fear of what they will say, to deliver all of himself in the different compositions both in music and in lyrics, talk about everything a little, not only in one line, but rather demonstrate how universal music is and therefore Heavy Metal.
Do you believe that Digital Platforms help the new Heavy Metal Bands? Which, do you think, is the ideal way for a Band to promote its work?
Platforms today certainly help a lot, but they are not everything in Heavy Metal. The true Heavy makes it a daily lifestyle, it is a way of living as our latest song Long Live Metal says, which was released on April 13, 2022. We believe that we must resort to the old ways of Metal, perform played in different places such as bars, clubs, large, medium, small events, etc. ... is one of the ways for us to promote our musical work.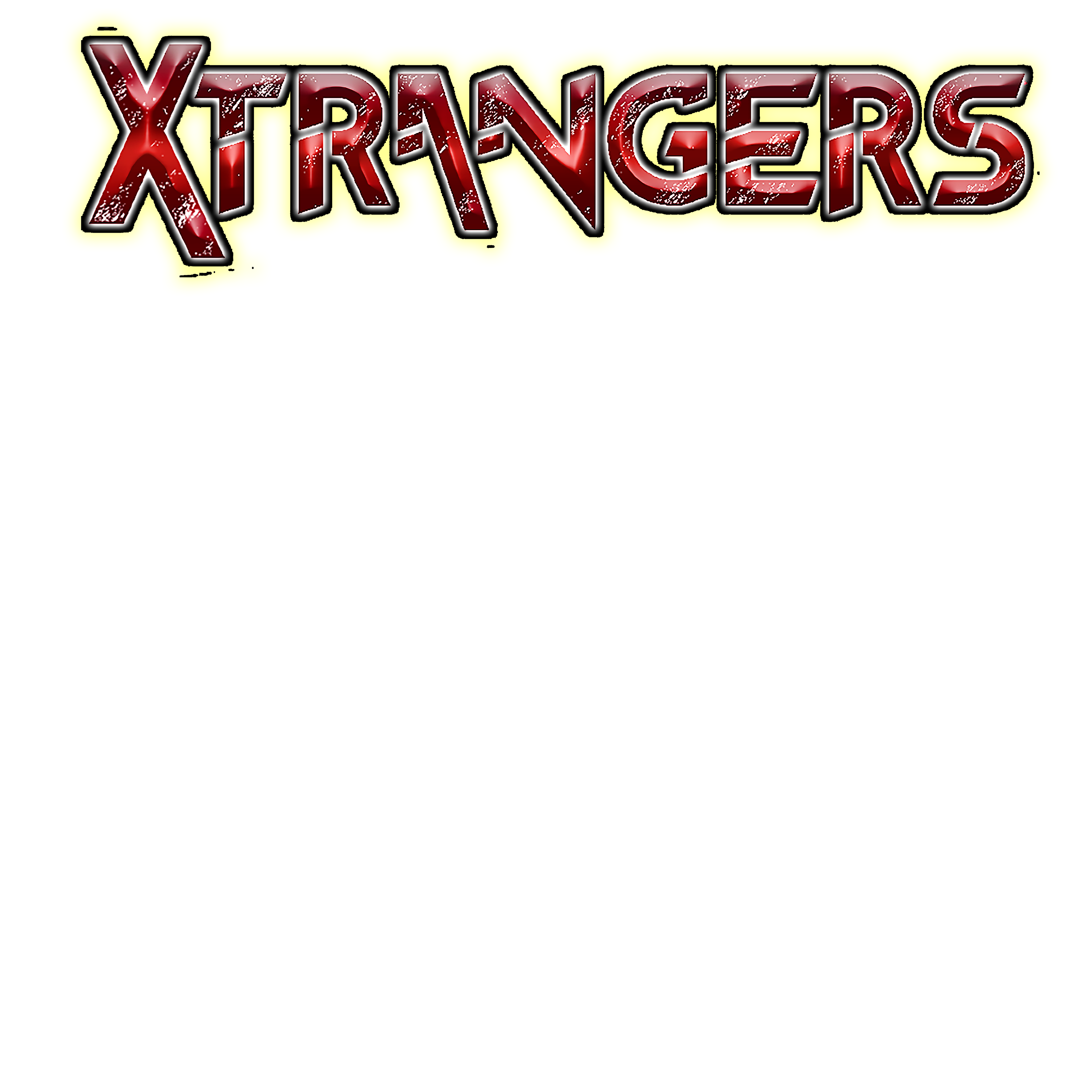 Tell us a few things about the New Underground Metal Scene in Ecuador (Bands, Fanzines, Webzines, Metal Clubs etc.)
It is a very good combination of promoting the different styles of rock, currently as a band we are looking for those lines of promotion, it is good to know that in our country there are many alternatives to spread our style and our music.
Do you know anything about the Hellenic Metal Scene?
The Greek Metal scene we know that there are very good bands of different styles, we would like to know more about Greek metal and have a better reference of the bands from that beautiful place in the world.
What are your future plans?
Our plans for the future are several, this moment one of the main ones, we would like to have our first album ready, the same one that bears the name "Hasta el Final" we are working on it, so that it comes out very soon and carry out the respective promotional tours.
Thank you very much for your time & Keep up the good work! The closure is yours.
Thank you very much for us it is a pleasure to make known our ideology as a band and sell our music, we do not believe in borders or musical limits... we are Xtrangers and we are ready to demonstrate good Heavy Metal on the planet earth .. Greetings a hug.
By Steve the Filthy Dog.
XTRANGERS CONTACT:
https://www.facebook.com/Xtrangers.oficial
https://www.instagram.com/xtrangers_oficial/
https://xtrangers.bandcamp.com/
https://open.spotify.com/artist/4yQXCtkOtkggcOcI8tEmH7