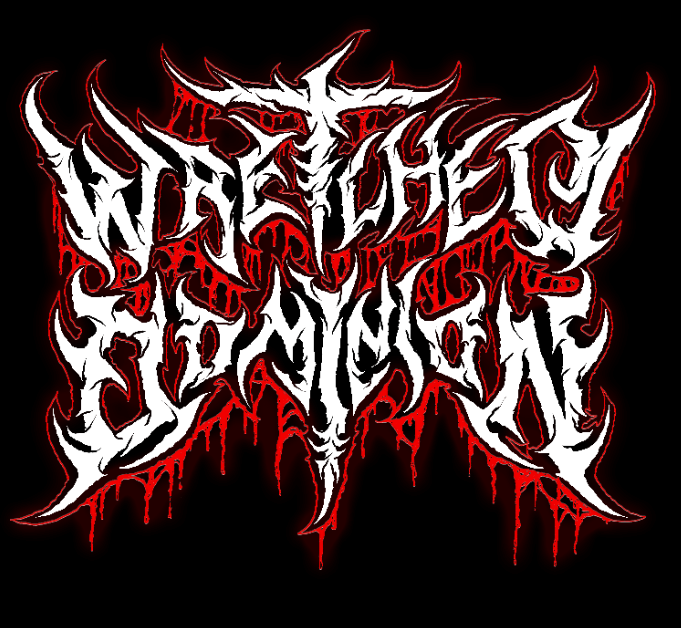 !!!HEAVY/THRASH METAL FROM THE USA!!!
We had a conversation with Armando Beerserker Martinez. Enjoy!
Welcome to the FILTHY DOGS OF METAL Webzine.
Tell us a few things about WRETCHED DOMINION (Members, Starting Year etc).
Well first I would like to say thank you for this interview. Wretched Dominion was something I've been thinking about for many years before actually working on it. Guitarist Ed Corpse said he wanted to try something different from his band (BrainDead) and I said hey check out these riffs I wrote. Between the 2 of us we wrote 10 songs. We were in another band (Tortured Existence) while we worked on Wretched Dominion. So with me, Armando BEERserker, singing and Ed Corpse on drums we had a guy named Zerilath on guitar and Jess on the bass. We found our current drummer Steve Pro and Ed started playing guitar with Zerilath. Zerilath wanted to do other projects so he left Wretched Dominion and was replaced by Jaimie on guitar.
You have recently released your album ''The Stand''. What is the feedback from your audience as well as from the press?
The Feedback has been incredible. I remember going to sleep Ed sent a text saying in 3 hours the EP will be released. I brushed it off and went to bed. When I woke up I had messages from people all over. Some people I knew most people I didn't. It was really cool. And I am amazed that it spread as fast as it did.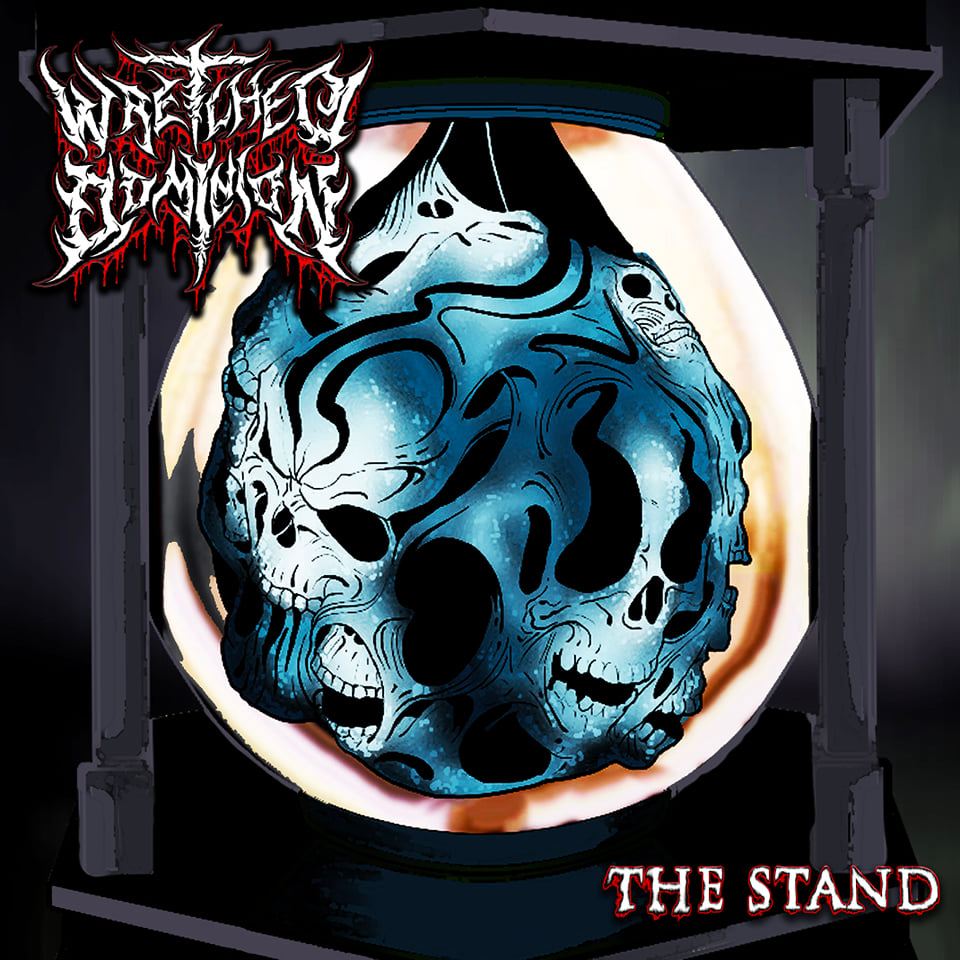 Label or DIY and why?
We work with BD-R an indie lable in the Bronx I wouldn't have been able to do as much as I did without there help.
Do you prefer Vinyl, Tape, CD or Digital Format and why is that?
It really depends. As a fan I collect some vinyl. The digital format is definitely the future though. We haven't pressed any CDs yet but so many people have already heard the album. So I like all formats for different reasons.
Your music style is Heavy/Thrash Metal. Which are your main influences (Favourite Artists / Bands etc.)
I can only speak for myself but the band that made me want to play guitar was KISS. I love the big 4 overkill but I was very much influenced by the whole NWOBHM Accept and the Scorpions a lot of classic rock. Definitely Judas Priest. And Tim Ripper Owens.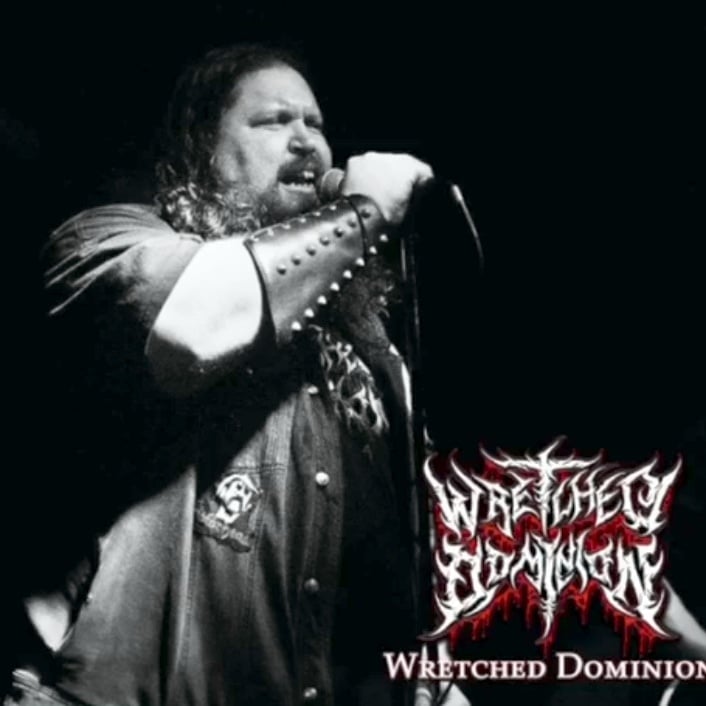 Armando Beerserker Martinez
Which things, do you think, a Band should sacrifice in order to succeed? Have you ever sacrificed anything in your life for a better future of your Band?
You need to know how to play your instrument well but the most important thing to me is you have to be tight with the rest of the band. Be in key and in time. As far as sacrifices go it's a lot of time and money and effort. A lot of times we sacrifice our personal time. I want to hang out with my friends or family or maybe I wanna go drinking or even get laid but when it band time it's time to work. And that's how you have to look at it. It's a job that you have to go to. Yeah it's fun but it's still work.
Describe your ideal live show as a performance Band. Have you already experienced that?
Live shows are my favorite. My ideal show so far has been our first show when we opened for the Three Tremors here in Brooklyn. We just got up on stage and we were all feeding on the energy from the crowd and they were feeding off our energy. At more than one point in that show I forgot the lyrics to the song I was singing but the crowd was still screaming. I've been on stage before with other bands but that was my favorite show so far.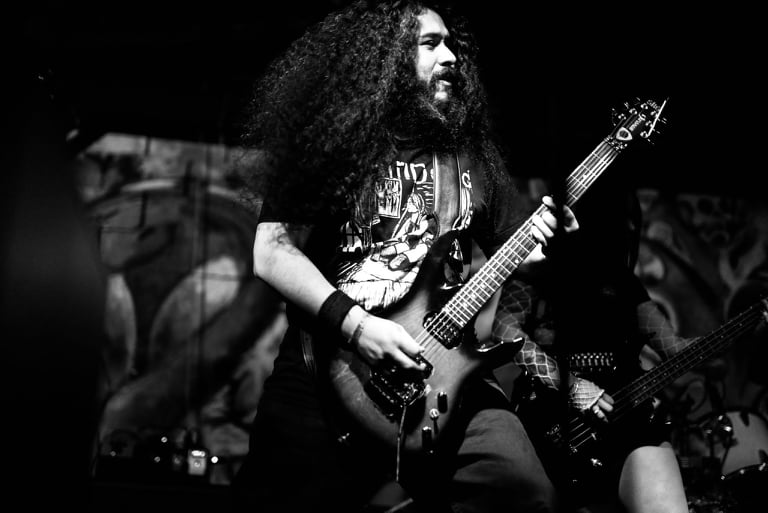 Ed Corpse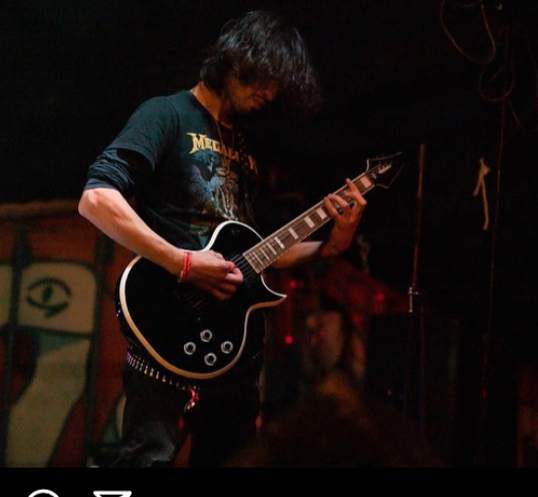 Jaime Ortiz
Which attributes, do you think, that a new Heavy/Thrash Metal Band should have in order to gain identity and be unique?
Number 1. Don't put to much thought into is this to thrash or whatever. Be the band you want to see. And above all remember that you are not whoever your hero is. Learn be listening to everyone and mix it all to be a new thing. YOUR thing.
Do you believe that Digital Platforms help the new Heavy/Thrash Metal Bands? Which, do you think, is the ideal way for a Band to promote its work?
Digital platforms are a great tool for promotion. I don't think I would be doing this interview if we didn't do a Digital release. It's a great way to get your music out to people that aren't in your scene that would like it.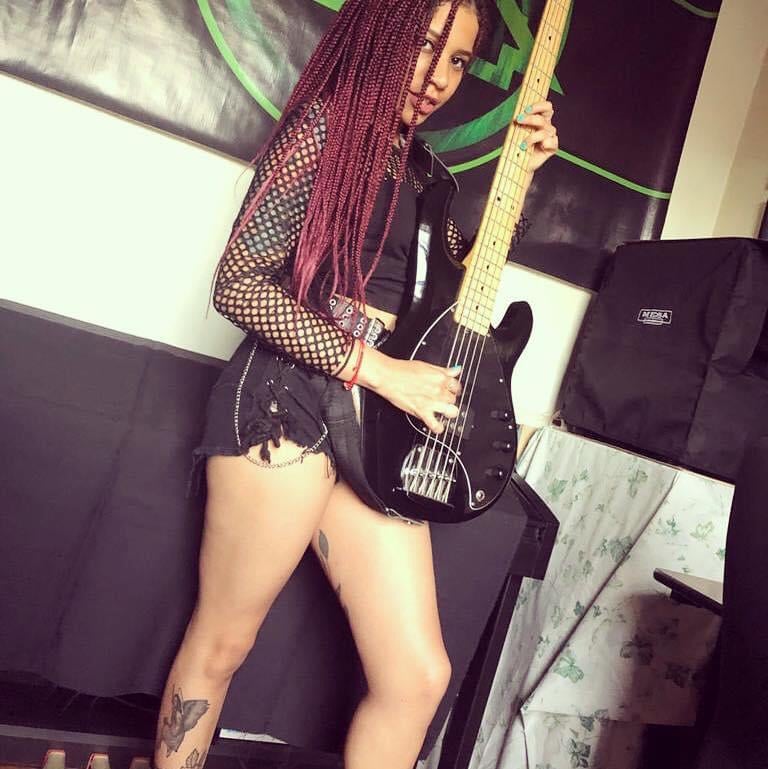 Jess "La Bruja" Acevedo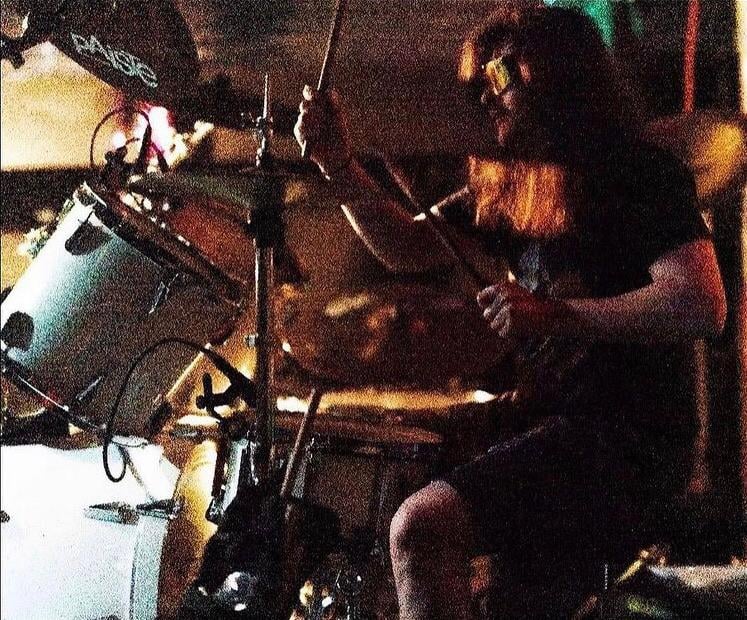 Steve Pro
Tell us a few things about the New Underground Metal Scene in New York, USA (Bands, Fanzines, Webzines, Metal Clubs etc.)
There are a bunch of bands here in New York City. I already mentioned BrainDead and Tortured Existence but you have Insurreal, Jotunheim, Morbid Cross, from New Jersey, Debauched Beauty we love playing The Kingsland, Sovereign Smokehouse, The Brooklyn Monarch, there's a bar Lucky 13 that's cool.
Do you know anything about the Hellenic Metal Scene?
I don't know anything about it but I am very interested to learn.
What are your future plans?
Well we have a show coming up in April opening for Power Glove but we are writing new songs for our follow up Album. It's gonna be a full length 10 song album at least.
Thank you very much for your time & Keep up the good work! The closure is yours.
Again I thank you for this opportunity. It was really cool doing this From myself, Armando Beerserker Martinez I would like to extend all of our appreciation. For Ed Corpse and Jaime Ortiz on guitar Jess on the bass and Steve Pro on the drums we are Wretched Dominion official Bronx Metal accept no imitations.
By Steve the Filthy Dog.
WRETCHED DOMINION CONTACT:
https://wretcheddominion.bandcamp.com/
https://www.facebook.com/wretcheddominion666
https://www.instagram.com/wretched_dominion/
https://open.spotify.com/artist/45rWONLQcN0Rkd3TjgLLIF