We had a conversation with Kristof Dedene. Enjoy!
Welcome to the FILTHY DOGS OF METAL Webzine.

1. Tell us a few things about WITCHLORDS (Members, Starting Year etc).
Hi, we are Witchlords, a trashy power metal band from Belgium. The band started with me (Kristof Dedene) on vocals and guitars and Thomas Lambeir on drums in the summer of 2018. We listened a lot to Death/Thrash/Power/Heavy Metal and we love play fantasy tabletop war games. So we wanted to make music based on this, that we would like ourselves. We were joined in 2019 by Pieter Moris on guitar and Carl van Poyer on bass to start playing live.
2. In 2019 you have released your album ''Demons in the Dark''''. What was the Feedback from your audience as well as from the Press?
We got a lot of good reviews and people who liked it. We kind of made the music for ourselves so having other people telling us they enjoy it has been awesome.
3. Label or DIY and why?
Because it started off as a small fun DIY home project we decided to release "Demons in the dark" ourselves. I think both have advantages, but it probably only makes sense to go on a label if you can get a good deal. Doing things DIY has definitely been a cool learning experience also.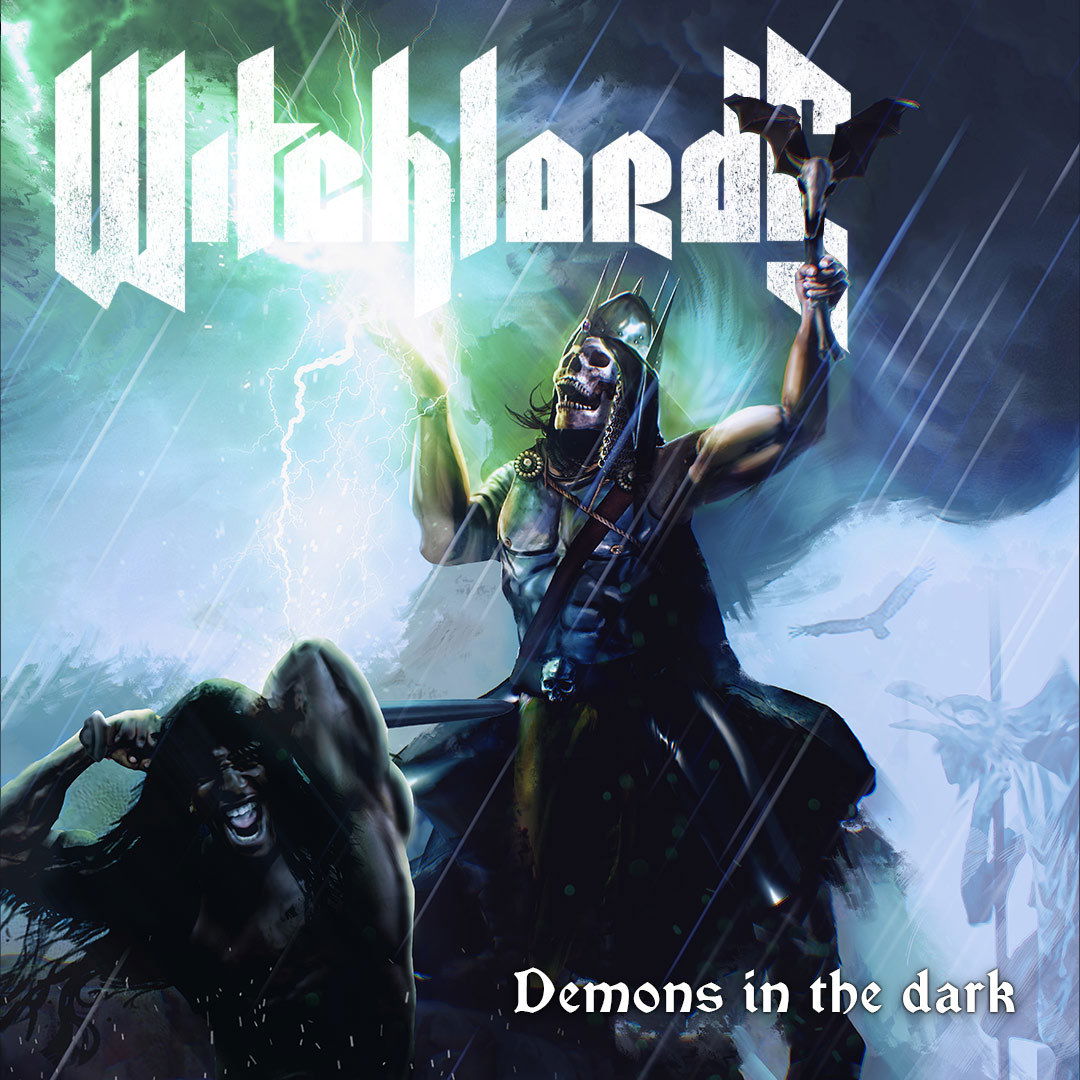 4. Do you prefer Vinyl, Tape, CD or Digital Format and why is that?
All of us in the band are listening to digital platforms. It is just so easy to share music in playlists and find new music that way. Nothing wrong with vinyl or CD's, we just like the conveniences of the modern age.
5. Your music style is Heavy Metal. Which are your main influences (Favourite Artists / Bands etc.)
We mainly tried to crossbreed darker Death/Trash metal with epic Power/heavy metal. The energy of Amon amarth, Toxic Holocaust or 3 inches of blood songs is just unbeatable. But when it comes to vocals, we look more towards bands like Helloween, Stormwarrior or Manowar. We also like Traditional heavy metal like Visigoth or Virgin Steele.
6. Which things, do you think, a Band should sacrifice in order to succeed? Have you ever sacrificed anything in your life for a better future of your Band?
You invest a lot of time in making music, recording, rehearsing. But if you make the music you love it doesn't feel like a sacrifice. All the band members have a very busy life next to the band so it is not always easy to combine music with family life. But that should never stop you from making music. There are people who decide not to have kids so they can focus on music as a career. That is not us. Music is a hobby. So probably we don't sacrifice as much as others, but that is okay.
7. Describe your ideal live show as a performance Band. Have you already experienced that?
Yes! We only started playing live shows recently but it has been great so far. The ideal shows are where you interact with the crowd and you see them enjoy themselves. People singing your songs, a good moshpit, keep the adrenaline flowing!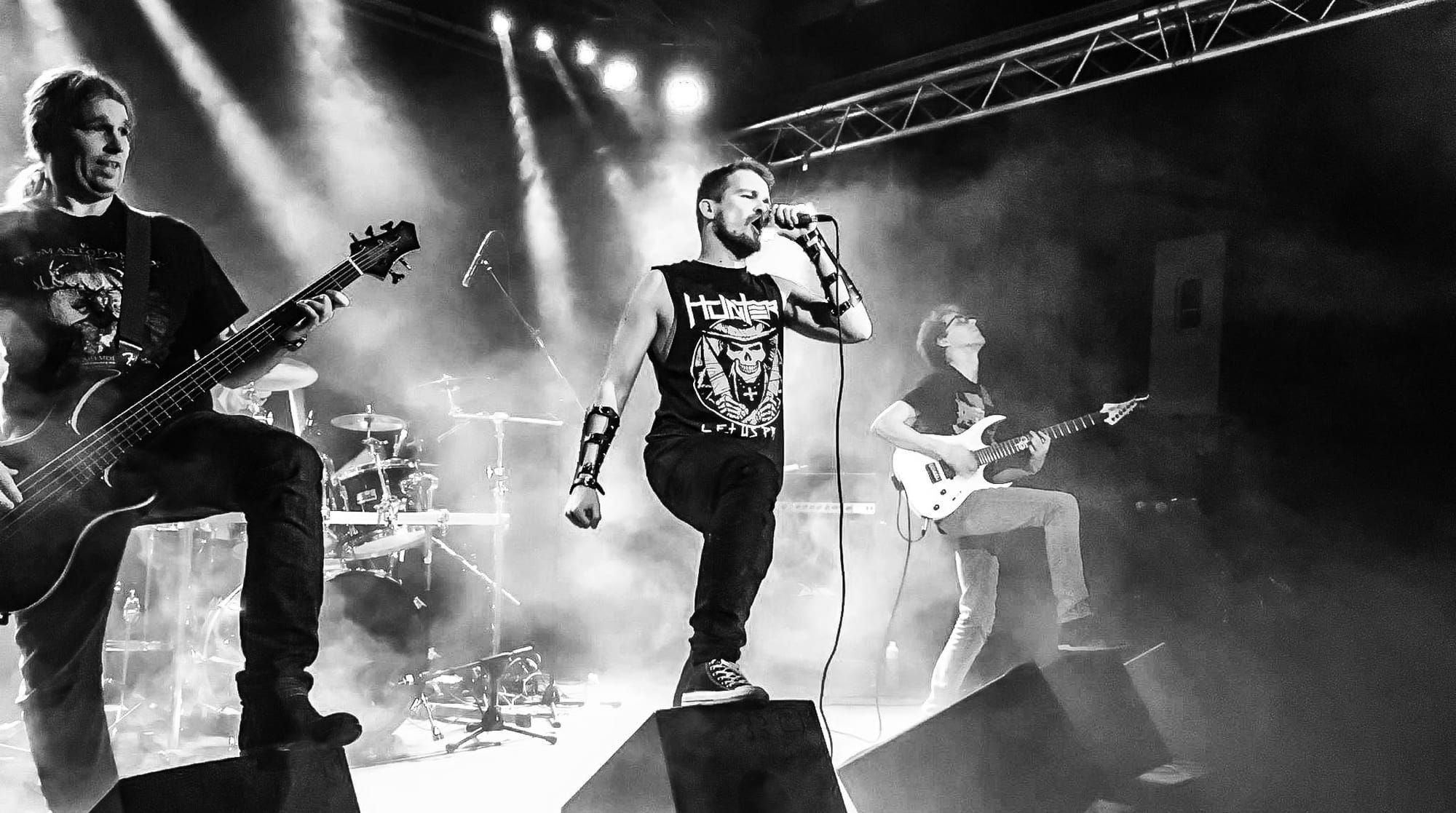 8. Which attributes, do you think, that a new Heavy Metal Band should have in order to gain identity and be unique?
Don't be afraid to mix different influences that lie far apart. For us, having very downturned trashy guitars combined with high pitch vocals makes us sound different then more typical heavy metal in standard tunings.But in the end, just play whatever you like best. If you do that you are going excel and there is no substitute for excellence.

9. Do you believe that Bandcamp and other Digital Platforms help the new Heavy Metal Bands? Which, do you think, is the ideal way for a Band to promote its work?
For us digital platforms are a lifesaver. It is the only way for underground bands to directly find an audience and get your music out there in this day and age. Ideal would be to have a label pushing your music, but for underground bands it is not always the best option.
10. Tell us a few things about the New Underground Metal Scene in Belgium (Bands, Fanzines, Webzines, Metal Clubs etc.)
Belgium is quite a small country, but metal is still very much alive here. You can find some good metal clubs spread around the country. Although it seems the amount of NWOTHM band is limited to just a handful of bands. Some local Belgian bands that we love are Hunter and Speed Queen.
11. Do you know anything about the Hellenic Metal Scene?
There is some great music from Greece! Warrior Path came out with their excellent album around the same time as ours and we are definitely aware of releases from Greek labels like No Remorse. It seems Greece has a very vibrant metal scene. We also love death metal like Septic Flesh, Rotting Christ, they have a very unique sound.
12. What are your future plans?
We are hungry to make more music and play more. We also want to keep getting better at giving a good show and recording a new album.
13. Thank you very much for your time & Keep up the good work! The closure is yours.
Thanks for having us. We really appreciate everybody who keeps supporting the underground metal scene. And we are always glad to see other people who love this style of music.
By Steve the Filthy Dog.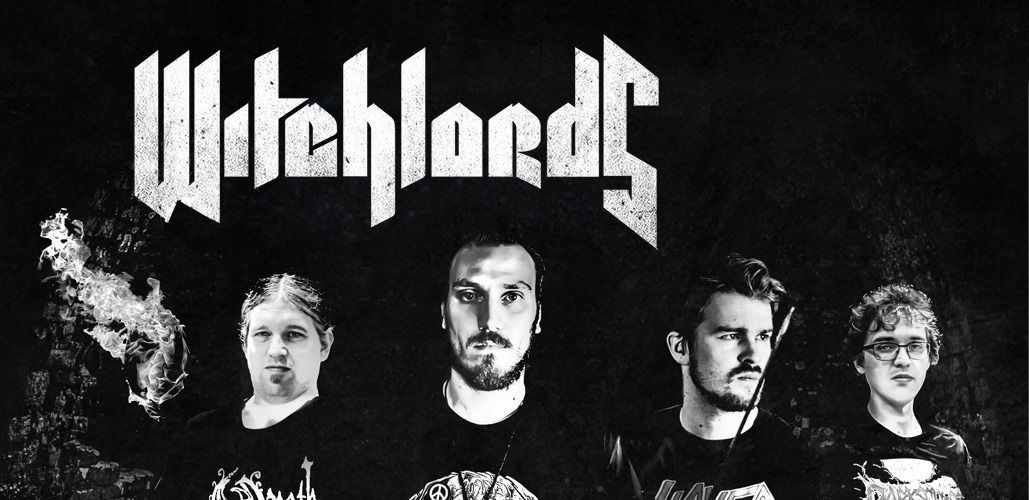 WITCHLORDS CONTACT:
https://witchlords.bandcamp.com/releases
https://www.facebook.com/Witchlords/