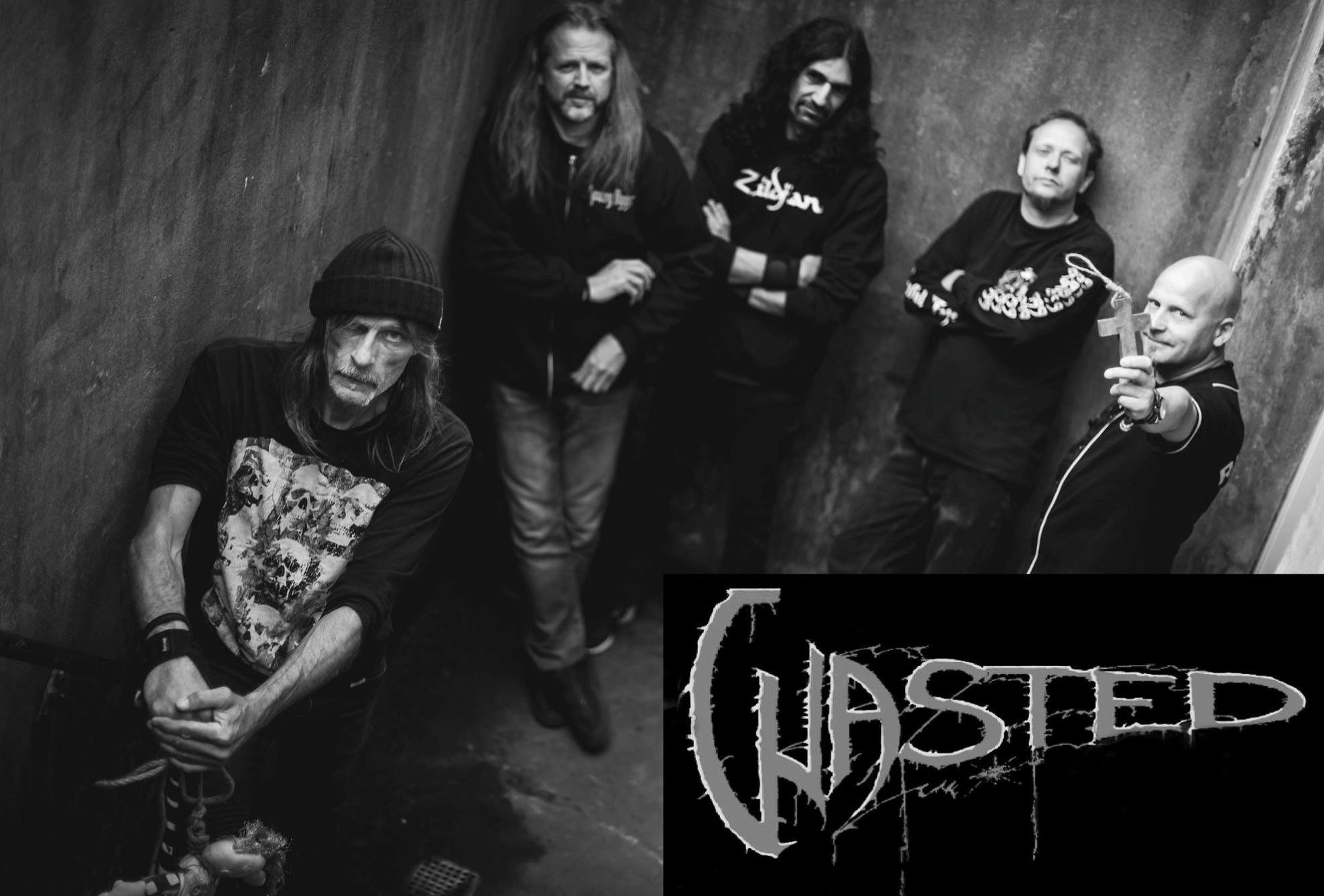 !!!A BLAST FROM THE PAST!!!
We had a conversation with Michael Sonne (Vocals). Enjoy!
Welcome to the FILTHY DOGS OF METAL Webzine.
1. First of all, congratulations for your new album ''Electrified''. Almost 16 years have passed since your last albums ''Final Convulsion'' & ''Ought to be Bad''. What happened to the band all those years?
Thank you very much, we are exited about the new production even though a lot of the materiel is re-recorded stuff from two old albums from 1984 and 1985. Actually, the release from 2003 for about some 16 years ago was the release date on Final Convulsion, the recording year for this album was 1985, and Denomination records re-pressed Halloween from 1984 as second edition and Convulsion as first edition in 2013, as well as our new album Electrified here October 2019. The band was active from 1980 until 1987 where we spilt up and went our separate ways, some continued in other bands and some went to be family fathers with ordinary jobs from 9 to 7, so we had a break from the band in over 30 years, and then in 2013 we got together again, played a few live gigs and some of the members couldn't take the heat and couldn't commit themselves to play curiously the heart in the band, so we had to let them go and look for new musicians who would pick up where the other guys left. So, we did and Thomas Pedersen "PEDE" and Alex Mars was now the new guys in the band and as a gesture to implementate them into the band we decided to re-record some old track, re-think some of them and make a new one as the title song. This album was actually a birthday present, presented as a trip through the studio and record some tunes if you want to – and so we did.
2. Do you see any differences in today's Metal music business in comparison with the Music business back in the 80s?
Big difference, at that time you had to send cassette tape as demo all around the whole wide world to all kinds of records companies, here of many not existing today - and rarely receive an answer from them, if any answer at all – time was long and deliveries was late, not like today = you post your shit and 2 seconds later the post is received in the other end.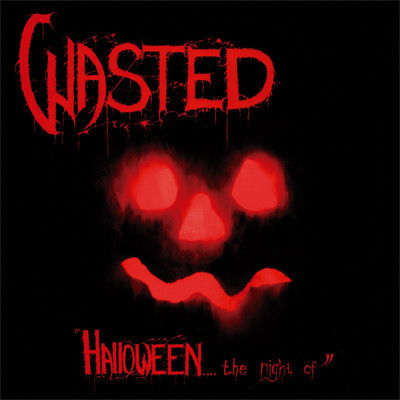 3. Your music style was and is Heavy Metal. Which are your main influences (Favorite Artists / Bands etc.)
As the band stand today, we are influenced by everything coming around, but we think and like the old school way, so we try to keep the thin red line by being true old school and then yet sound more modern if you get the drift
4. Do you prefer Vinyl, Tape, CD or Digital Format and why is that?
We prefer Vinyl, but that's just because you can pick it up and feel it for real, but everything goes – we don't care – our main goal is to get some live jobs, get our kicks and get Wasted (in a good way)
5. Label or DIY and why?
WE did it ourselves because of the birthday present as named above and because our Record label Boss Johnny from Denomination records was ready to release the new album, as well as he released the two old albums for a fine deal between them (him) and us
6. Probably the most successful bands from Denmark is Mercyful Fate & Pretty Maids.
Please tell us which are your memories when you hear these names: MIRAGE / KIM SIXX / ALIEN FORCE / CRYSTAL KNIGHT / WITCH CROSS / RANDY.
In the early 80th we were playing gigs with Mirage, Kim Sixx, Alien Force, Crystal Knight, Maltese-Falcon and Witch Cross, some of them on a Danish tour going through some major cities in Denmark, some on festivals and we even played with Witch Cross several times on different locations and festivals in Denmark a few years ago. Great memories from that time, we were young - we were invisible, we could overcome everything – so we thought, now we know better, but the memories well always be there – it was a great time with a lot of prank and fun, and bands sticking together building joined forces, so we could put a pressure on the metal scene I Denmark – witch we all did, and look at it today.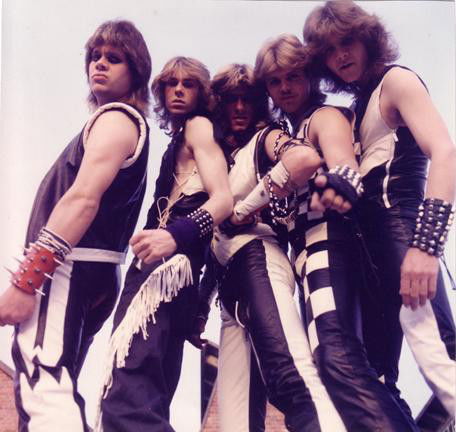 7. Describe your ideal live show as a performance Band. Have you already experienced that?
We have had some really great experiences with our concerts so far, especially after the new line-up was a reality in 2017 – I would say that our concert in Viborg (VMF) Viborg metal festival maybe was the best concert we did so far all included – but we hope the best is to come, and prayers for a big one like CPHell ect.
8. Which things, do you think, a Band should sacrifice in order to succeed?
If you are a young band, you have to sacrifice stuff like a normal family life, getting to many kid´s screaming stay home dad, some of your friends – maybe a lot of them on the way if you really want to do something about it and you can't make deals at home to make it work now and in the future. But for us old-timers, things are a bit different. We are all fathers to our sons and daughters, men to our wife´s and girlfriends – but we're up that age where such problems almost never accor.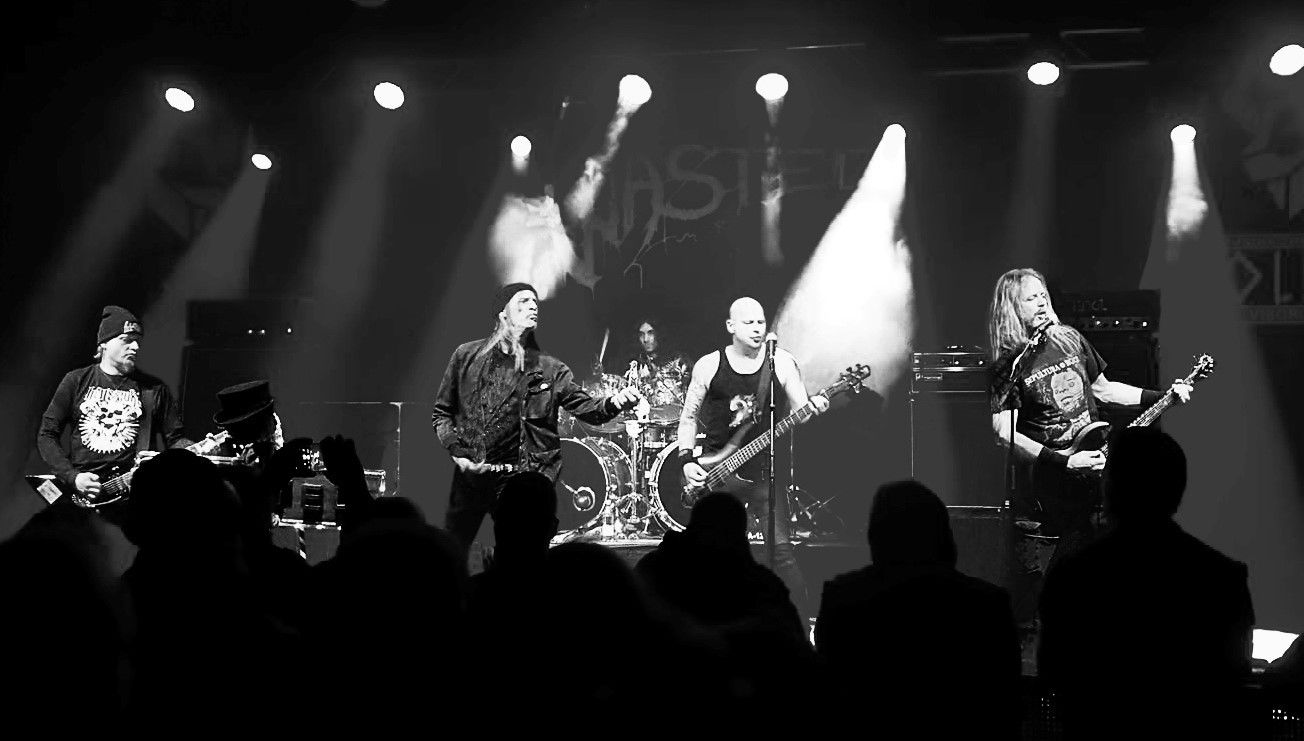 Have you ever sacrificed anything in your life for a better future of your Band?
Yehr you could say that we sacrificed the two former members in December 2016 because they didn't walked the same way as the rest of the band, so we had to let them GO – "like see you" if we wanted to move on and get Wasted one gear up.
9. Tell us a few things about the New Underground Heavy Metal Scene in Denmark (Bands, Fanzines, Webzines, Metal Clubs etc.)
The metal scene in Denmark is pretty cool, we have a lot of bar´s, metal event´s and festivals going on, and even some really cool once I would say. In all the major cities there´s a metal scene to be used every weekend so to speak, not necessary a big place – but a place for metal music and metal heads to be. A lot of local fanzines and webzines is on Facebook, and luckily for us the most of them give´s us thumb UP and nearly top votes for the new release Electrified
10. Which attributes, do you think, that a new Heavy Metal Band should have in order to gain identity and be unique?
Wow I couldn't say, In Wasted we prefer solid basic deep sound and vocals you can hear and understand first time hearing the stuff, but what a new band looking for fame should do, I really wouldn't know. Act like assholes in the nude? Maybe the new shit in 2025. - Could be.
11. Do you believe that Bandcamp and other Digital Platforms help the new Heavy Metal Bands? Which, do you think, is the ideal way for a Band to promote its work?
Also here I'm a little lost, because I don't have the answer, but I know that Wasted is up on Bandcamp and have given us new audience and new fans to our Facebook page doing the time in there.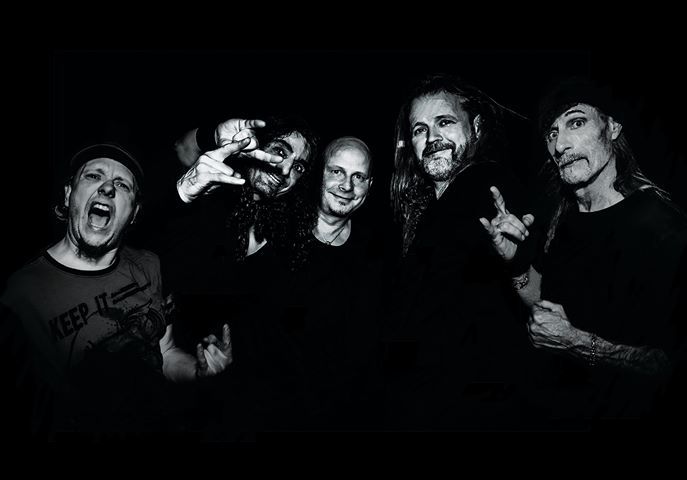 12. Do you know anything about the Hellenic Metal Scene?
No sorry, but it sounds like I would want to know about it.
13. What are the Future plans of WASTED?
We are in this moment working on a few new tracks in the rehearsal room, actually we have 5 new song going on down there, so maybe an EP or maybe a LP is ready to release late 2020, a lot of that will depend on our live calendar for 2020, some video making etc. But we go for a full album as priority number one.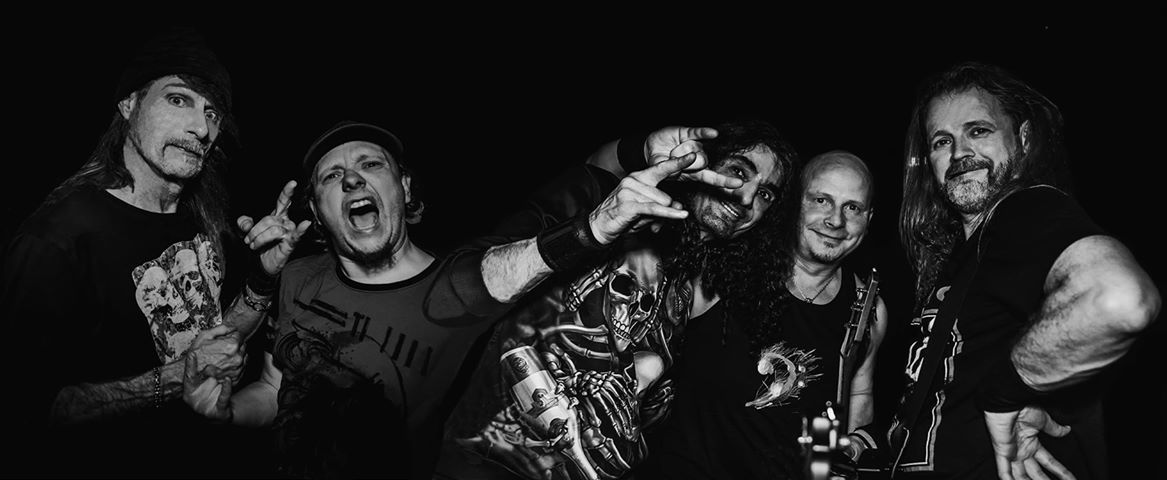 14.. Thank you very much for your time & Keep up the good work! The closure is yours...
You are so very welcome, the pleasure was all on me – hope some new stuff emerged from this interview, great being here and all the love´n pain you can take from WASTED.
By Steve the Filthy.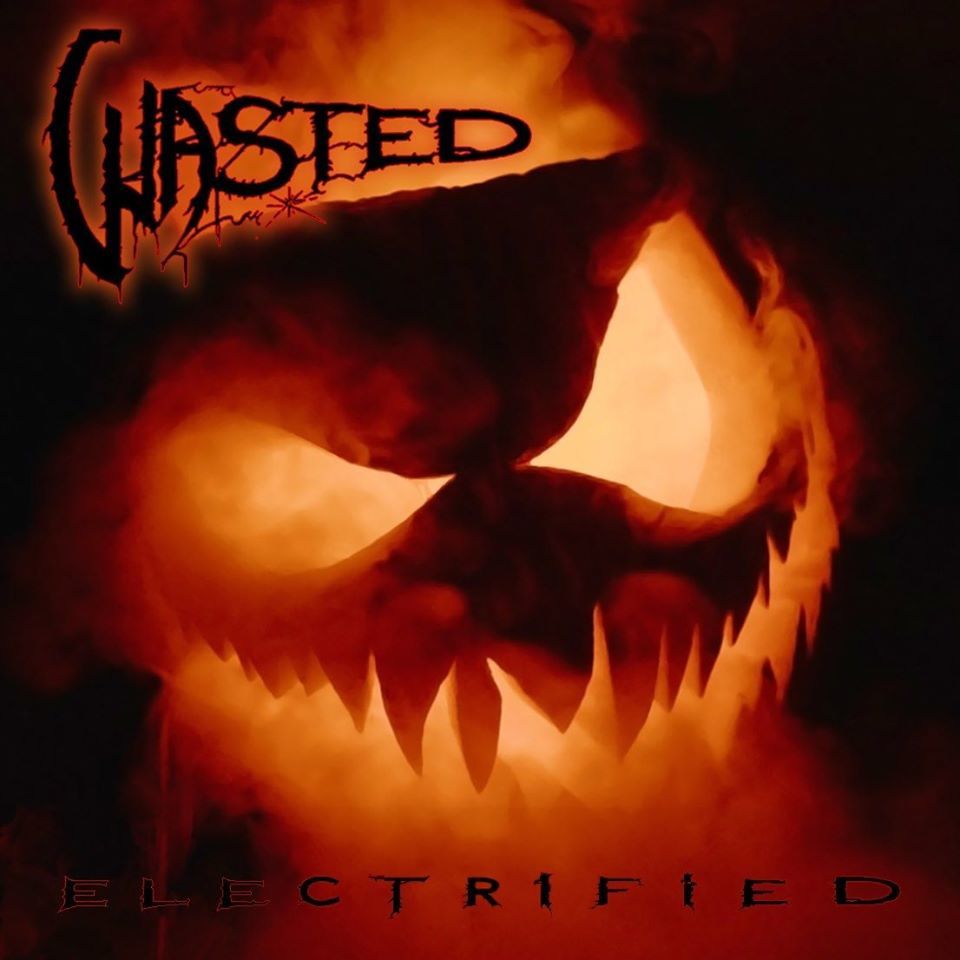 WASTED CONTACT: