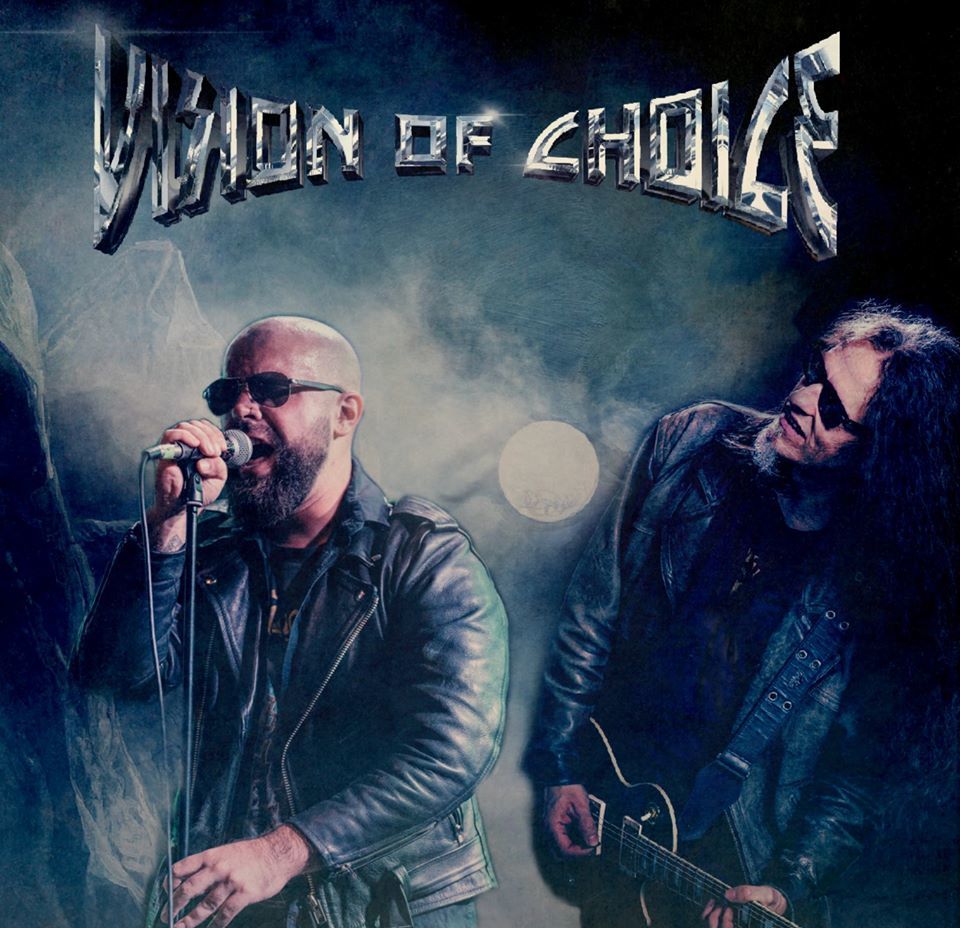 !!!GERMAN HEAVY METAL!!!
We had a conversation with VISION OF CHOICE. Enjoy!
Welcome to the FILTHY DOGS OF METAL Webzine.
1. Tell us a few things about VISION OF CHOICE (Members, Starting Year etc).
Steve: Basically, Vision of Choice is Lukas Remus, who did all lead and backing vocals, and myself. I wrote all of the music, played all the instruments, and I mixed the album.The lyrics were written by our "unofficial third member", American writer George Andrade.We also have some cool guest musicians joining us: Ponch Satrio, from Jakarta/Indonesia, played wonderful guitar solos on five songs, German guitar player Marco Wriedt (Ex-Axxis, Ex-Octayne 21, The Arc of Light) recorded a great solo for "Hold On", and my Swedish buddy Klas Holmgren performed backing vocals for "Come Tomorrow".I recorded the basic tracks for the album in 2013-14, and then the album was put on hold; unfortunately, due to family issues and because of injuries I sustained to my hand, I couldn't record music for quite some time.Then in May 2018, I saw Lukas and his band Epilirium on stage in Hanover and I asked him if he would like to sing on the album - the rest is history.

2. You have recently released your new album ''Mistress Of The Gods''. What is the feedback from your audience as well as from the press?
Lukas: There's been great feedback so far. We are very thankful because we put a lot of hard work into it, and it's great to see that some of those things we wanted to express were understood by our audience.
Steve: Yes, we are very happy that we've received some very nice reviews. Most people seem to like it.
3. Label or DIY and why?
Steve: I haven't reached out for a label in my work to date because I like to have 100% control; I know we have to do all of the work, there's a lot involved with releasing an album, and everything is going to happen on a much smaller scale too then it would be with a label, but I like to have it all in our own hands. But of course we never say never - if a label wants us and everything is reasonable, then I say "why not?".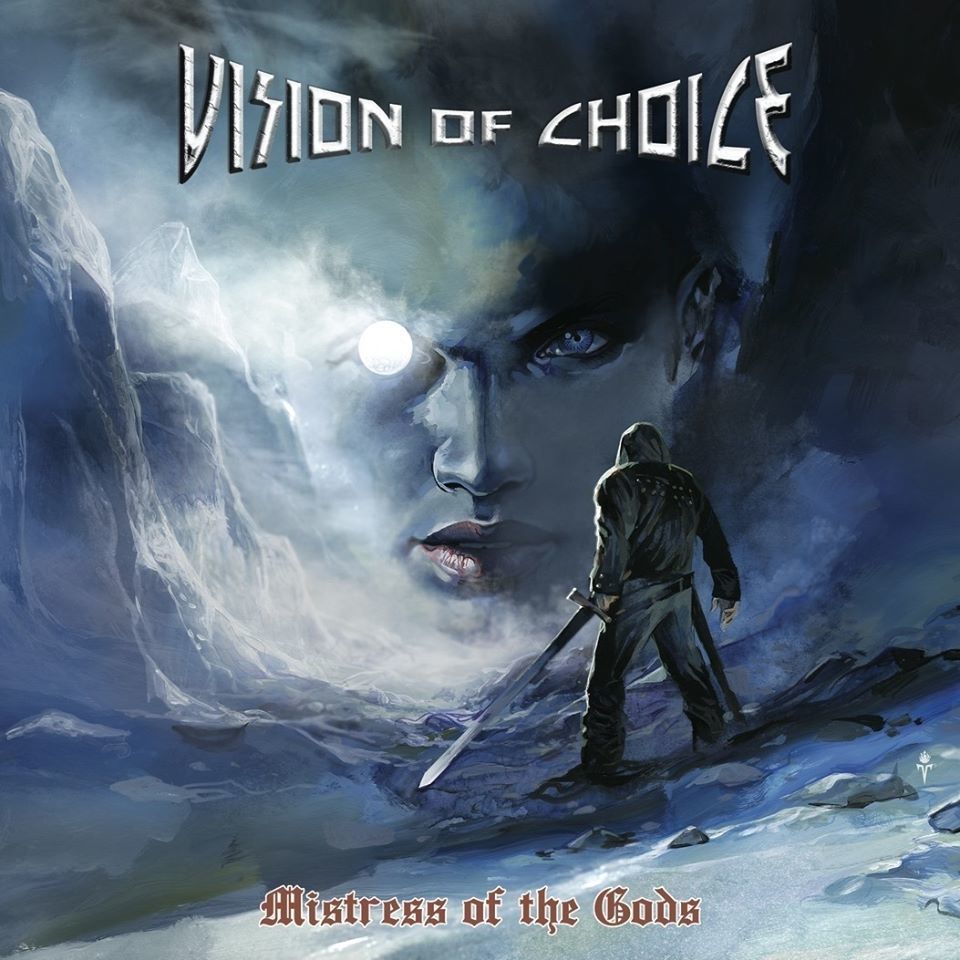 4. Do you prefer Vinyl, Tape, CD or Digital Format and why is that?
Steve: Well, I prefer to support the bands and musicians I like as directly as possible, so I've been buying a lot of CDs on Bandcamp lately, which is a great place to discover cool new music and where the bands get the most out of it. I like CDs and Vinyl, too, because I want to hold something in my hands, read lyrics, the liner notes etc..
Lukas: I guess it's crucial to always be able to listen to the songs you like, and because of that all of our songs can be found on Bandcamp.
5. Your music style is Heavy Metal. Which are your main influences (Favourite Artists / Bands etc.)
Lukas: 80's metal most probably, for example Helloween, Maiden, Grave Digger e.g.
Steve: Ha-ha, my full list would be much too long for this interview, but to name a few let's start with bands like Deep Purple, Uriah Heep, Van Halen, Iron Maiden, Pretty Maids, Malice, old Helloween, Heathen, Chastain... I could continue forever.
6. Which things, do you think, a Band should sacrifice in order to succeed? Have you ever sacrificed anything in your life for a better future of your Band?
Lukas: One of the biggest sacrifices you can make is spending time on making music. Most people cannot imagine how long it actually takes to write, produce and release an LP. For example, you can spend approximately 7 to 8 hours on one song when you're doing the vocal recordings, especially just in this case, when you're successful and pleased with the results.
Steve: Yes, it definitely takes time away from your family, your dog, sports (ha-ha), but you're doing something you love, so that's okay.
7. Describe your ideal live show as a performance Band. Have you already experienced that?
Lukas: We haven't had any gigs with Vision of Choice so far... the ideal gig does not exist, I guess. But you can say the more people in the crowd, the better. I once experienced a gig with over a thousand people watching and it felt great. But I like small gigs as well - each and every concert has its own kind of magic.
Steve: When you feel the band is tight, the sound on stage is good, the mix in general is good, and the people are enjoying it. The best gigs have passed like a blur, where 90 minutes feel like a moment.
8. Which attributes, do you think, that a new Heavy Metal Band should have in order to gain identity and be unique?
Steve: Well, I think that's not easy nowadays. It helps when the singer has a unique style and/ or voice, or maybe if the band combines stuff from different styles of music. I don't know... I hope we have some kind of identity. We like our stuff, and I think that's the most important thing - to do what you like and not what you think that other people might like.
9. Do you believe that Bandcamp and other Digital Platforms help the new Heavy Metal Bands? Which, do you think, is the ideal way for a Band to promote its work?
Steve: I think Bandcamp is awesome, I've found some cool new stuff there.
If I knew the ideal way to promote an album, I would do it, ha-ha! I think Bandcamp and YouTube are good places to find new music.
Lukas: I really like Bandcamp, it's easy and fast, and you can find many cool bands when they are still small acts.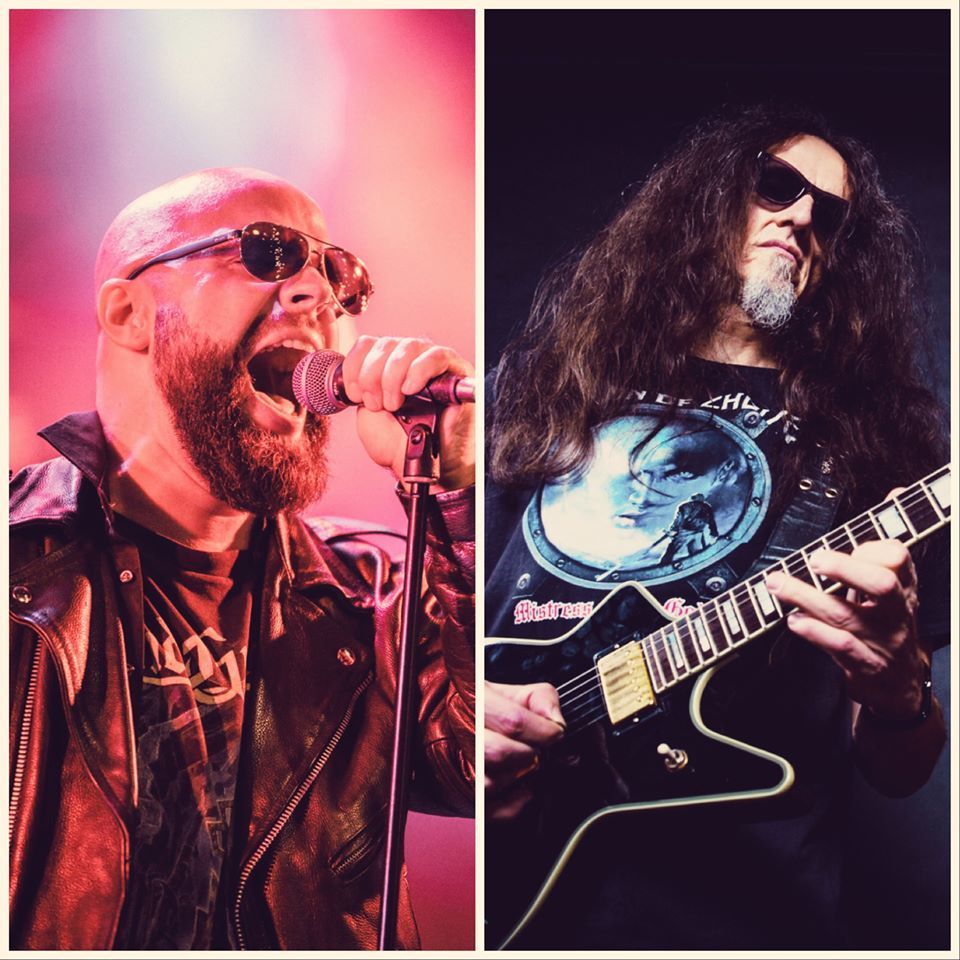 10. Tell us a few things about the New Underground Metal Scene in Germany (Bands, Fanzines, Webzines, Metal Clubs etc.)
Steve: Well, I don't go to concerts that much anymore, and everything I know about new German bands I've gotten from Facebook, lol. There are quite a lot metal sites I've been reading these days, but I'm not an expert, sorry.
11. Do you know anything about the Hellenic Metal Scene?
Steve: Paladine, Warrior Path, Inner Wish and of course Gus G./Firewind. Some Live albums and DVDs recorded in Greece are super intensive; performances from Cirith Ungol, Warlord, Fates Warning, Iced Earth - all of these albums - show that Greek audiences are very passionate.
Lukas: Of course, everybody knows Septic Flesh and Firewind, but I've never made it to a metal concert in Greece. You can always see a lot of Greek flags all over metal festivals in Europe, especially for example during the Wacken open air or the metal days in Slovenia.
12. What are your future plans?
Steve: Well, I'm always writing new music, and George and I have written songs for two album which are approximately 70% produced, but they're not really heavy metal. I also have four new songs who would fit on a new Vision of Choice album, possibly, so who knows?
13. Thank you very much for your time & Keep up the good work! The closure is yours.
Lukas: Hey guys, we hope you enjoy our new album Mistress of the Gods and have a great time. Cheers!
Steve: Thank you for having us. Check out our album, you might like it!
By Steve the Filthy Dog.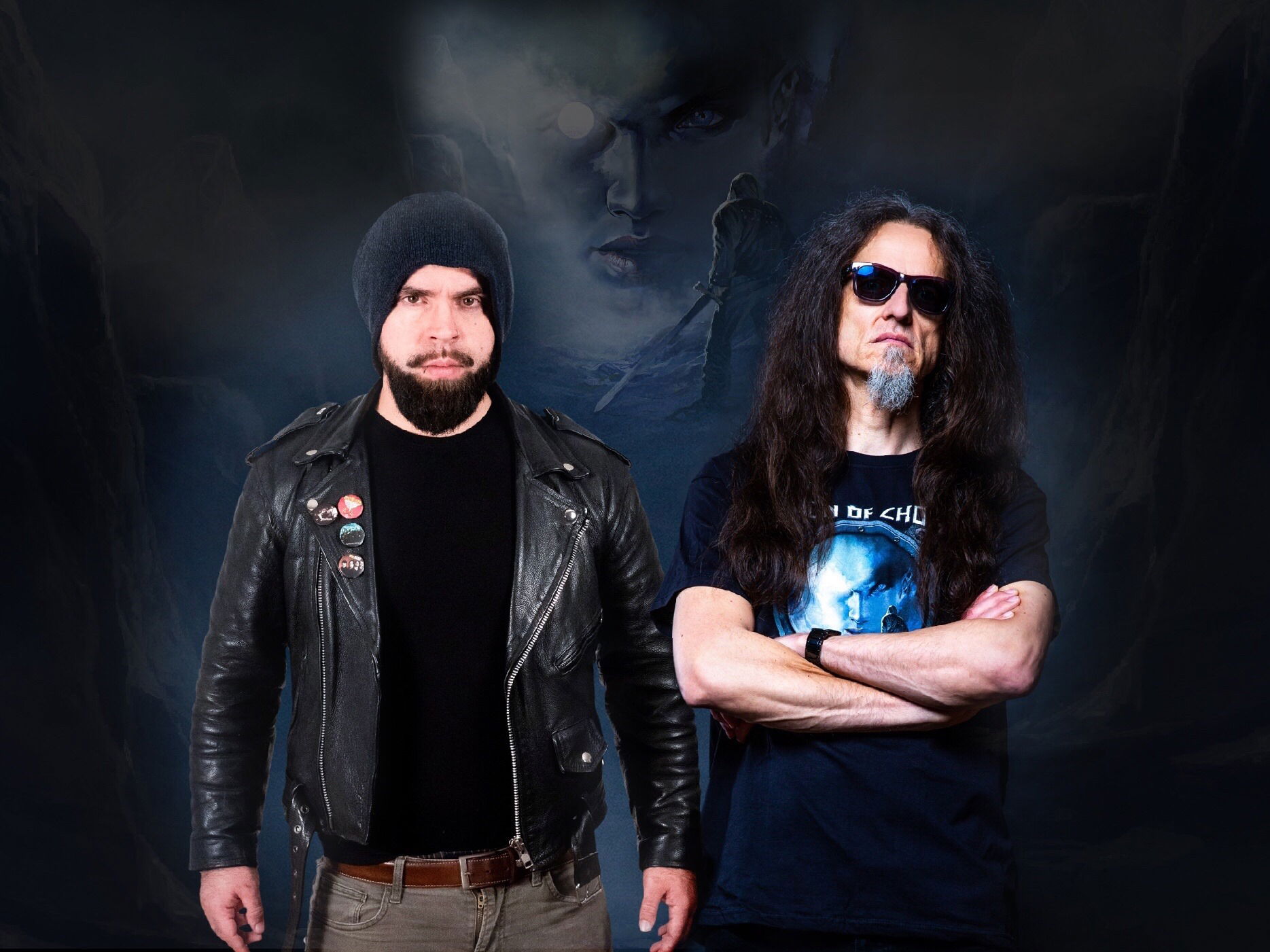 VISION OF CHOICE CONTACT:
https://visionofchoice.bandcamp.com/
https://www.facebook.com/VisionOfChoice/