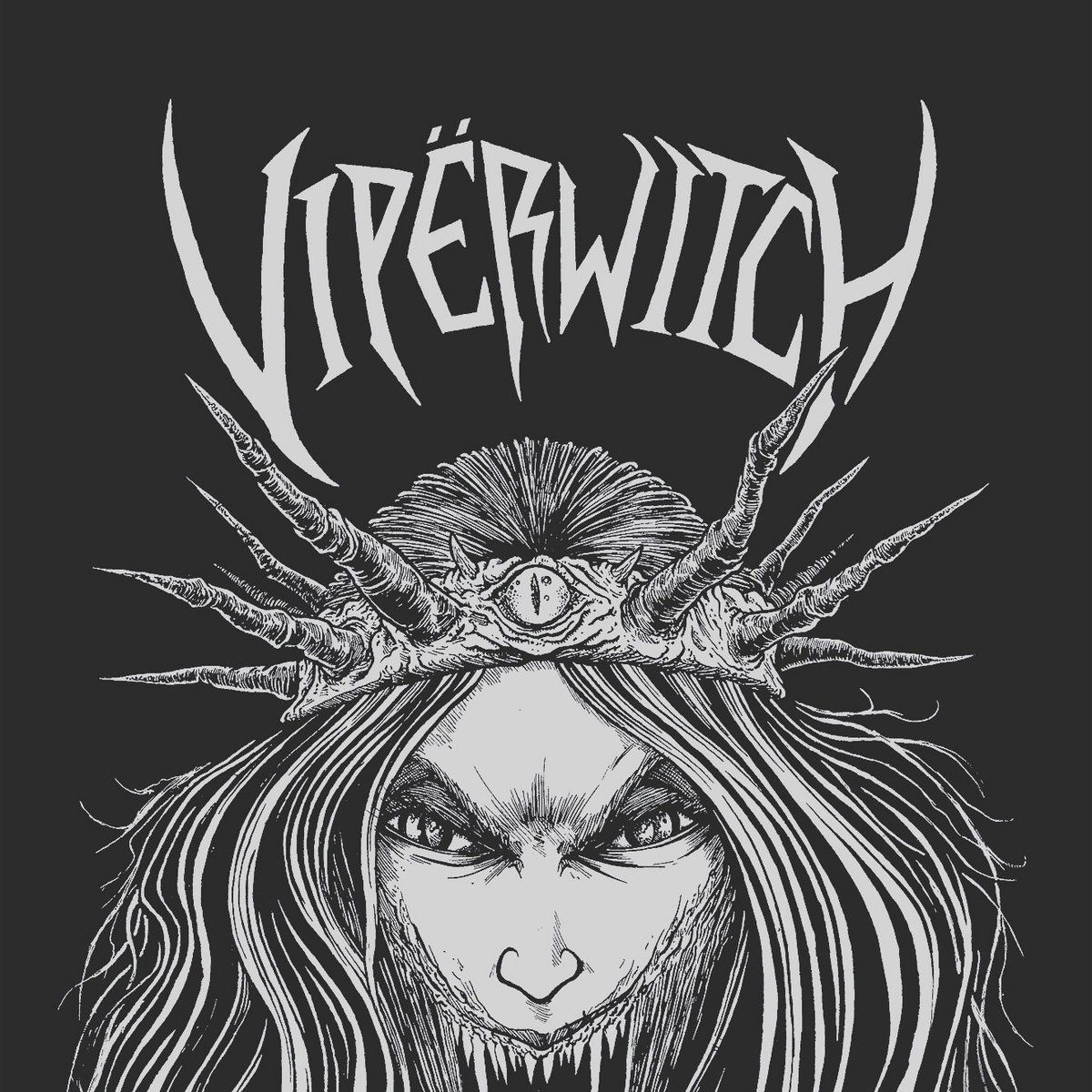 !!!HEAVY METAL MANIACS FROM THE USA!!!
We had a conversation with Danica ''Lynx the Huntress''(Vocals/Guitars). Enjoy!

Welcome to the FILTHY DOGS OF METAL Webzine.
Tell us a few things about VIPERWITCH (Members, Starting Year etc).
Danica started writing music for the band in 2014, looking for members in 2017, and started playing shows in 2018. The current members are an all new lineup, excluding her. The new full lineup will be announced soon, leading up to our first show back from COVID, on August 28th.
In 2020 you have released your single ''She Wolves of the Wasteland''. What was the Feedback from your audience as well as from the Press?
The feedback has been absolutely phenomenal! We did not expect this level of positive response. We just recently passed 42.5k streams on Spotify, with another 3.5k on YouTube, all within the last 6 months! We actually thought these numbers were fake at first, but we're happy to report they're all real!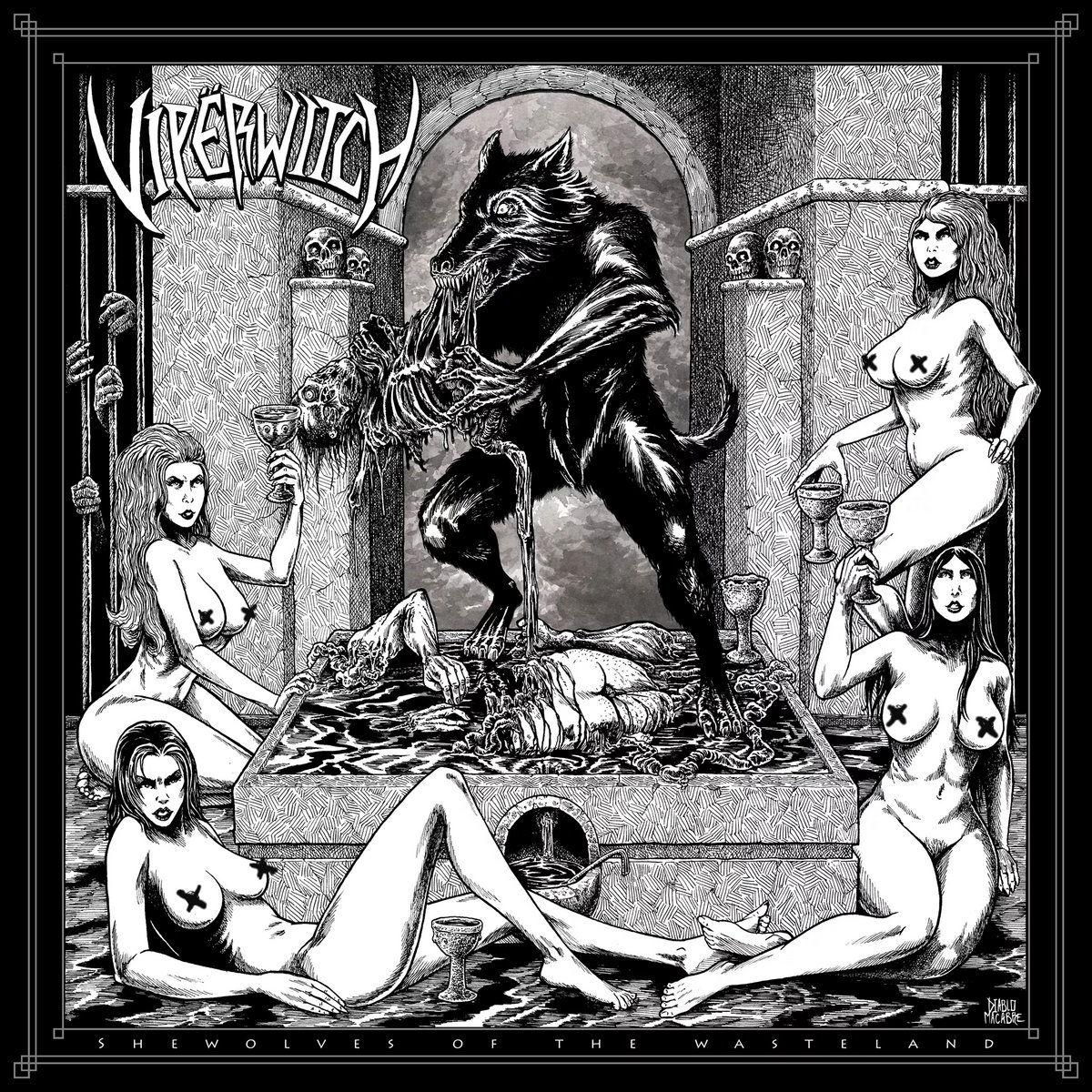 Label or DIY and why?
We decided to go full DIY just for this first album. As musicians, we strive to understand all aspects of our careers, including recording, post-production, marketing, social media, design, merch management and international needs etc. Running a label is already a lot of work when you have a lot of bands to manage, we'd rather be matured and knowledgeable in all of the related fields, and be easy to work with. Knowing ALL of ins and outs from minute details to bigger picture concepts. We believe it is key to truly being successful, efficient, and at the highest level of professionalism expected of even the largest bands. Our craft and creativity is just as important to us as the business side of the music industry.
Do you prefer Vinyl, Tape, CD or Digital Format and why is that?
Danica is a very old school metal head and personally collects and adores vinyl records and tapes. But her preferences don't always work well for others and their preferred medium! Many people across the world also share the same interest however sometimes digital format is easiest for people to get their hands on and enjoy our music. However the tones and qualities of vinyl are very hard to match! Something about the nostalgic feel and tones really help set across the nostalgia we try to produce. Not much anything else can match that. We are hoping to press, but seeing how the album is received first! Fingers crossed, because we do have some killer ideas for pressing.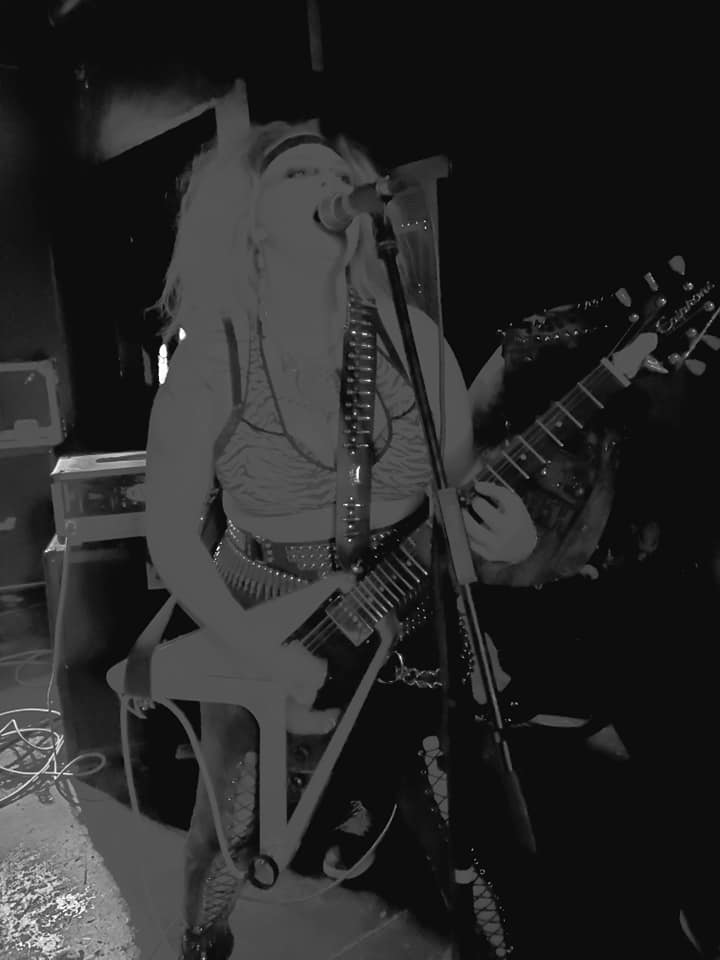 Your music style is Heavy Metal. Which are your main influences (Favourite Artists / Bands etc.)
Judas Priest, Motorhead, Dio and all his works, Warlock, Iron Maiden, King Diamond & Merciful Fate, W.A.S.P, Racer X, Skull Fist, Devin Townsend, Ozzy, Megadeth, Dokken, Iced Earth, Blind Guardian, Grim Reaper, Death, Bathory, Carcass, Lita Ford, Girlschool, and hilariously Heart. We could go on for days, so we'll stop there before embarrassing ourselves.
Which things, do you think, a Band should sacrifice in order to succeed? Have you ever sacrificed anything in your life for a better future of your Band?
This is an incredibly heavy question. To keep things short, many of us have sacrificed our entire lives, careers, time with family, and lots of time and connections on a social level. Money is another big concept you must be willing to separate from and learn to manage very well. You will give up many wants and needs to be able to afford the things you want to give your fans, and that's okay. Without getting too personal, or going on too far, some of us have had to completely give up their entire lives as they knew it. Some have given up even the basics of happiness and put themselves into situations that were not the healthiest because they believed it was best for the team, and not the individual. However, we have all grown and learned what IS necessary to sacrifice by laying boundaries. A team cannot be successful if even one member is suffering or burning themselves to keep others warm. As is much in life. We've found that boundaries and mutual respect has been a very successful key when it comes to calling for any sacrifices. It seems more like bargaining now, rather than laying down your sword for everything and anything.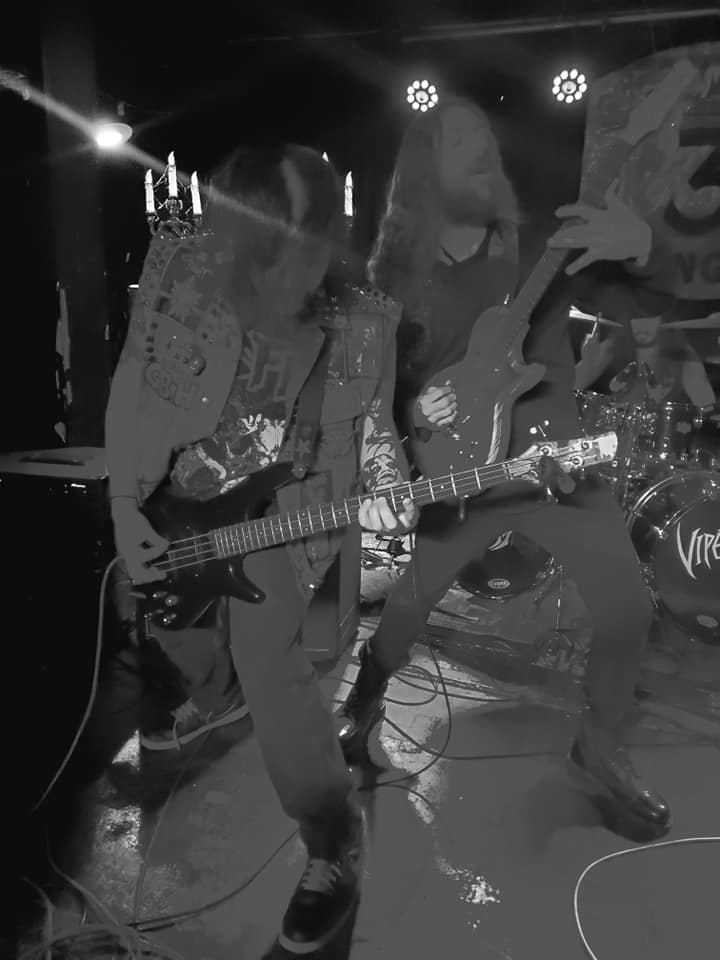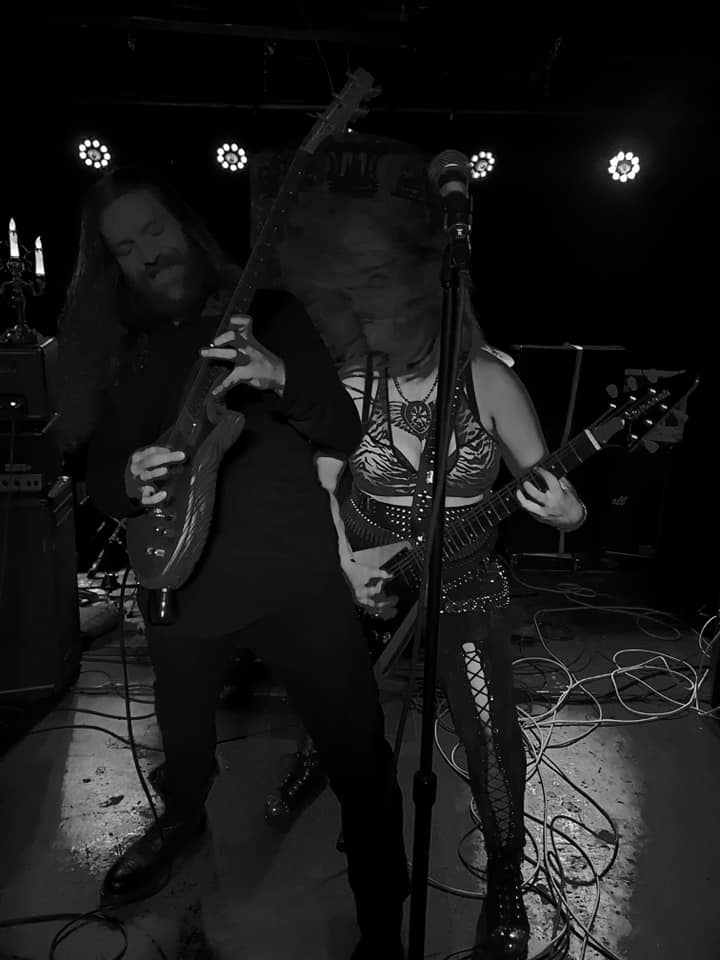 Describe your ideal live show as a performance Band. Have you already experienced that?
We have been so incredibly fortunate to have many of these as a live band both here in Colorado and out of state. The metal scene in the US is very supportive, and we like to believe that the fans are what make an ideal performance. Not every live show is ever perfect, although we strive to bring one every time. We could play anything from a dive bar to a packed 1,000 person venue, what matters most is not only us brining our A-game, but a live and wired audience! The fans are what make music so magical and so wonderful to take part in. It really is a 50/50 relationship. Without fans and an active audience you really only have a dad band playing to old people at a retirement home picnic.
Which attributes, do you think, that a new Heavy Metal Band should have in order to gain identity and be unique?
Sincerity, authenticity, humbleness, striving for the highest bar and holding it there no matter the hand you are dealt in all aspects of your job, and being real with yourself. Having a genuine concept which you truly believe in that brings both honor to the gods before us and pushes the boundaries of what could be for those to follow and inspire them. If anything sticking to your dreams and not letting a single soul try and influence you to imitate anyone. People can smell through insincerity or ulterior motives that sell someone or something short for money and fame. No level of creativity can cover that stench and eventually it will fester and rot.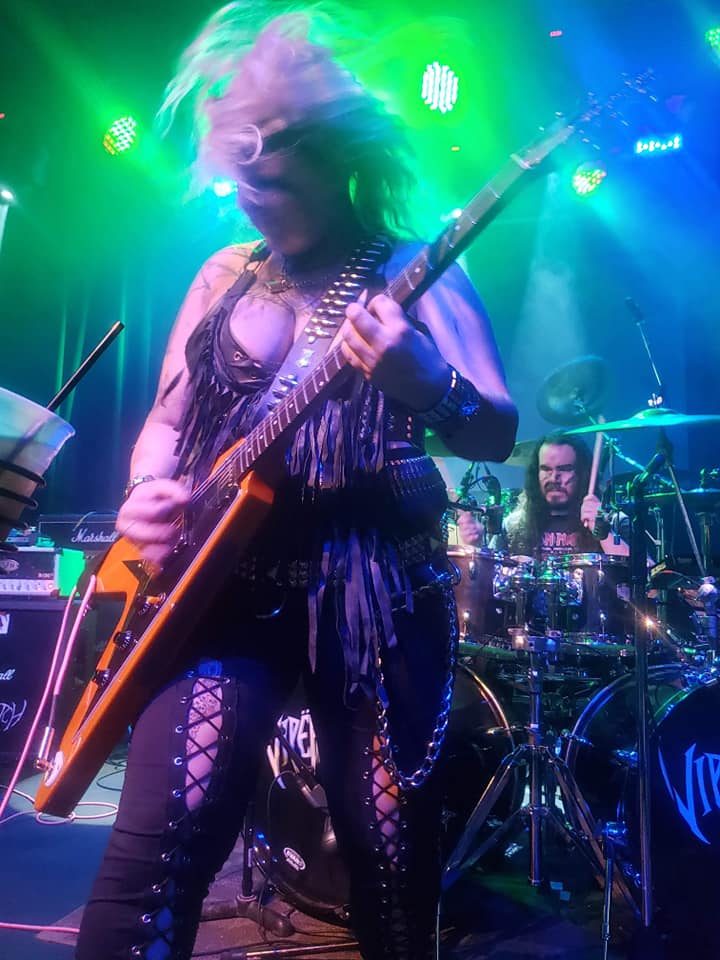 Do you believe that BandCamp and other Digital Platforms help the new Heavy Metal Bands? Which, do you think, is the ideal way for a Band to promote its work?
I don't think the digital age has necessarily helped or hurt newer bands, so much as it has changed the way that we go about things. For example, the ability to reach new fans all over the world has been a great help to our music thus far, as we have seen a lot of plays come in from Europe and many other countries around the world. Even this interview is taking place between the US and Greece! It can also be a bit daunting, as it's easy to get lost in the crowd of other bands. So having something unique and exceptional to your band is more crucial now than it's ever been.
Tell us a few things about the New Underground Metal Scene in Denver, Colorado, USA (Bands, Fanzines, Webzines, Metal Clubs etc.)
The scene was really roaring back in about 2014/2015, but since the major ticket companies bought out a lot of our venues, the smaller parts of the metal scene have suffered. However, we've been creative, and we have created our own venues, although unconventional. We have had our own heavy metal breweries and restaurants like Black Sky, Kuma's Corner, and TRVE Brewery. These are multi-faceted establishments that have helped keep our scene alive. Post-COVID, they have helped us survive and come back guns blazing. There are some phenomenal promotional companies as well that have breathed life into our community, such as Swinging Noose Productions, Wolfpack Productions, and anything held by The High-Dive family. I'm sure we're forgetting some, but with a quick search into Westword Magazine, you can find more companies, record shops, cafes, venues, and bands. Least not forget our very own undead legend, Maris the Great! He's been around for centuries touring, interviewing and murdering bands show cased here in Colorado and across the US. We've lost many friends, and promotion companies, as well as venues over the years ALL just as devastating as the last. However, their work has not, and will not be forgotten or be in vain. One of our current studio/live members, Evan Knight, partakes in many great projects, such as Pile of Priests, Amdusias, Suns of Sorath, as well as Akhlys. There are many successful bands past and present that hail from Denver, the list is quite extensive. We are a rather tight-nit community and with a simple search many of our friends and their phenomenal bands from Black Metal to Prog can be found and enjoyed. There is rarely anything subpar produced and supported by our state a mile high, both physically and metaphorically speaking. We wish we could list everyone but there just is not enough hours in a day to list them all one by one! We implore readers to look up Denver metal bands as soon as they are done reading! The almighty Weaponizer, Havoc, Dreadnought, as well as Allegaeon are just a few of the biggest names home grown in Colorado!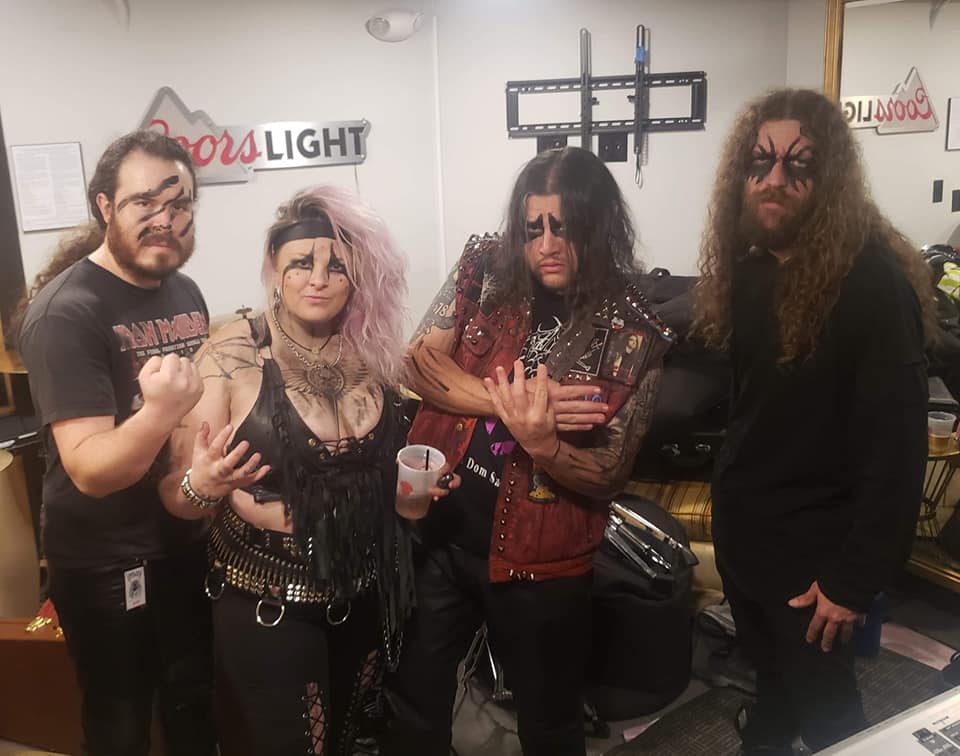 Do you know anything about the Hellenic Metal Scene?
We only recently were made aware of the smaller workings of the scene, thanks to magazines like yours. Danica's favorite Hellenic bands Rotting Christ and Astarte rarely make it out to Colorado, lol. That has always been a huge bummer of our location in the States. Back on track here, we would LOVE to learn more as heathen/pagan members of the band do align with Hellenic practices/culture/history and the scene so far and our interactions have been phenomenal and nothing short of lovely!
What are your future plans?
Right now we are finalizing the recording of our second single, "The Huntress". During this time we are also recording the remaining material for the album. While in post recording, we are will be composing and arranging the Retro/Vaporwave interludes and outros to boost it into more of the concept album that it is. Somewhere in between we will be filming our music video for our first single "She Wolves of the Wasteland" at the Great Sand Dunes in Colorado with our own small team of talented individuals! Come August 28th we will have our first show back post-COVID at Lost Lake with a killer line up, and will be planning a mini tour as well as more great shows while we start recording for our second album! We are looking to once again come out of the gates screaming!
Thank you very much for your time & Keep up the good work! The closure is yours.
Hope to see all our fans out there once again and please stay posted through our links as merch will be available word wide!! Skal!
By Steve the Filthy Dog.
VIPERWITCH CONTACT:
https://viperwitch.bandcamp.com/releases
https://www.facebook.com/Viperwitch
https://www.instagram.com/viperwitch/
https://www.deezer.com/en/artist/110329242
https://open.spotify.com/artist/0ZQbeEXwIIVNTFLeA4o86R