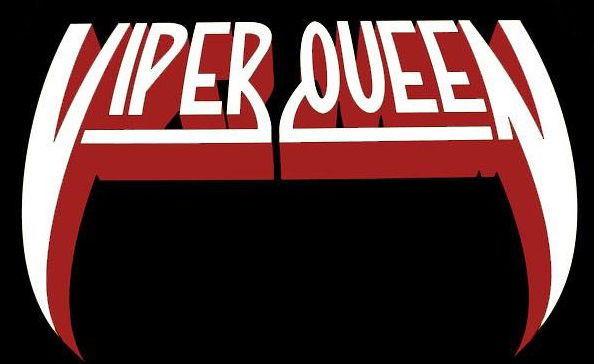 !!!HARD 'N' HEAVY METAL FROM GERMANY!!!
We had a conversation with VIPER QUEEN. Enjoy!
Welcome to the FILTHY DOGS OF METAL Webzine.
Tell us a few things about VIPER QUEEN (Members, Starting Year etc).
The formation Viper Queen coincides with a time when scene parties with old school music ruled the weekends, the summer consisted of a marathon of festivals and the rock clubs were full of fantastic bands and crazy people. What sounds a bit utopian at the end of 2020 was still completely normal in 2019. One fine day in March 2019, a few friends met for wheat beers and listening to music in an apartment in Munich, where they laughed, drank and philosophized about various bands. That same evening, the boys realized: "Let's form a band and create our own music!" The three founding members Konsty (alias KK Riot), Michi and Mosi agreed to pick up their instruments again and started looking for a drummer. A short time later drummer Tommy Dee came across and completed the first cast. The band members developed many song ideas and first concepts over the next few months, while jamming and drinking with various befriended musicians, until the current bassist Sδsch replaced founding member Konsty on bass. Little by little, Viper Queen formed a unit.
You have recently released your EP ''Surrender to the Bite''. What is the feedback from your audience as well as from the press?
The feedback on our EP has been very positive so far. Since the style of the songs is more varied rather than consistent, the audience had different favourite tracks and is excited to see how we will continue musically.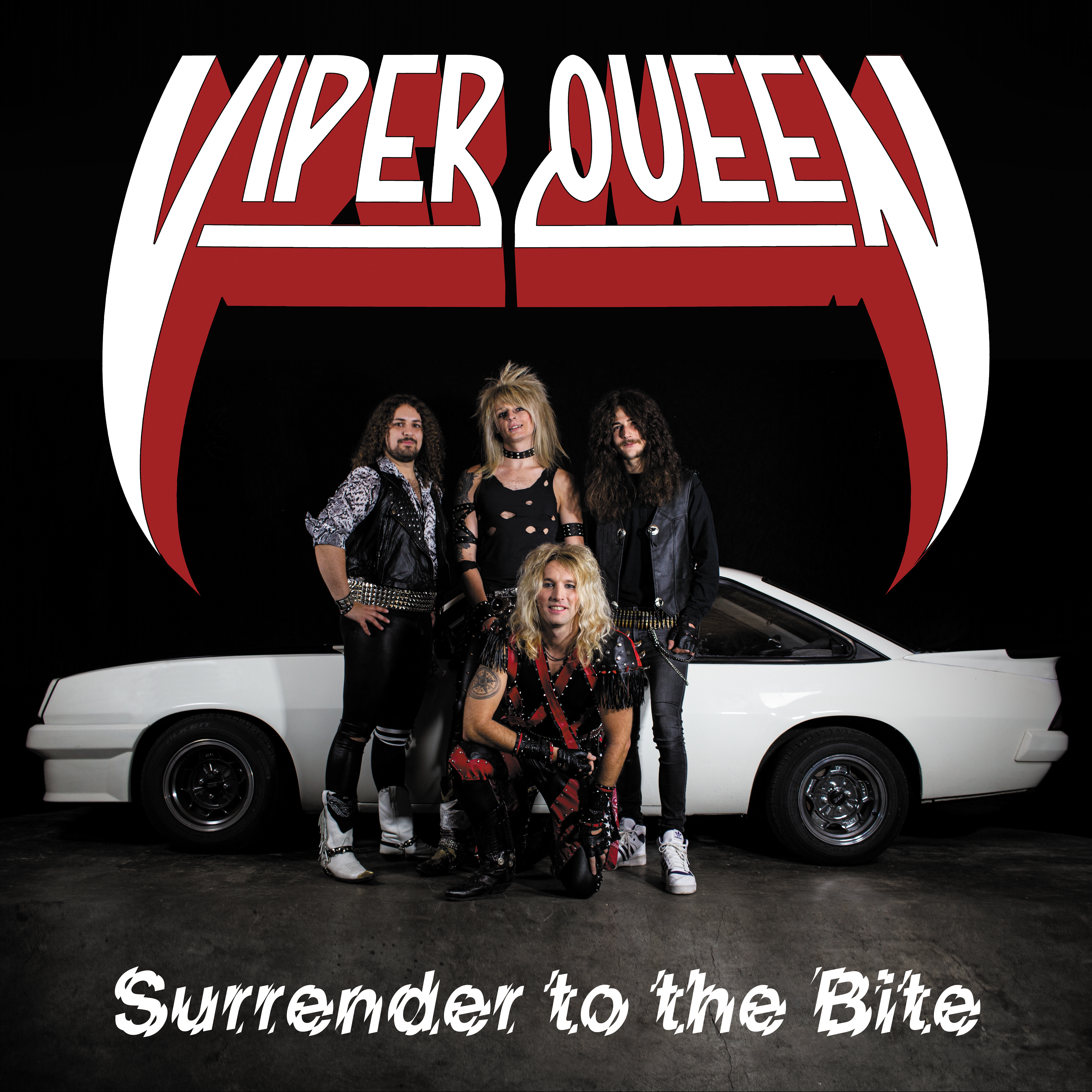 Label or DIY and why?
Of course it's every Bands dream to get a Record-Deal with a big Label.
When the Band grows bigger and you're playing more shows it's always good to have help from a Label, since there's a lot to do. As long as you don't sell yourself, and they let you continue to express your creativity without pressure.
Do you prefer Vinyl, Tape, CD or Digital Format and why is that?
Vinyl is and remains the best format. Listening to Vinyl brings a different feeling than listening to a CD or Tape. It's always nice to enjoy the sound of some good vinyls with good friends and a cold beer.
Your music style is Heavy Metal. Which are your main influences (Favourite Artists / Bands etc.)
We are mostly inspired by role models such as Motley Crue, Cinderella, WASP, Great White.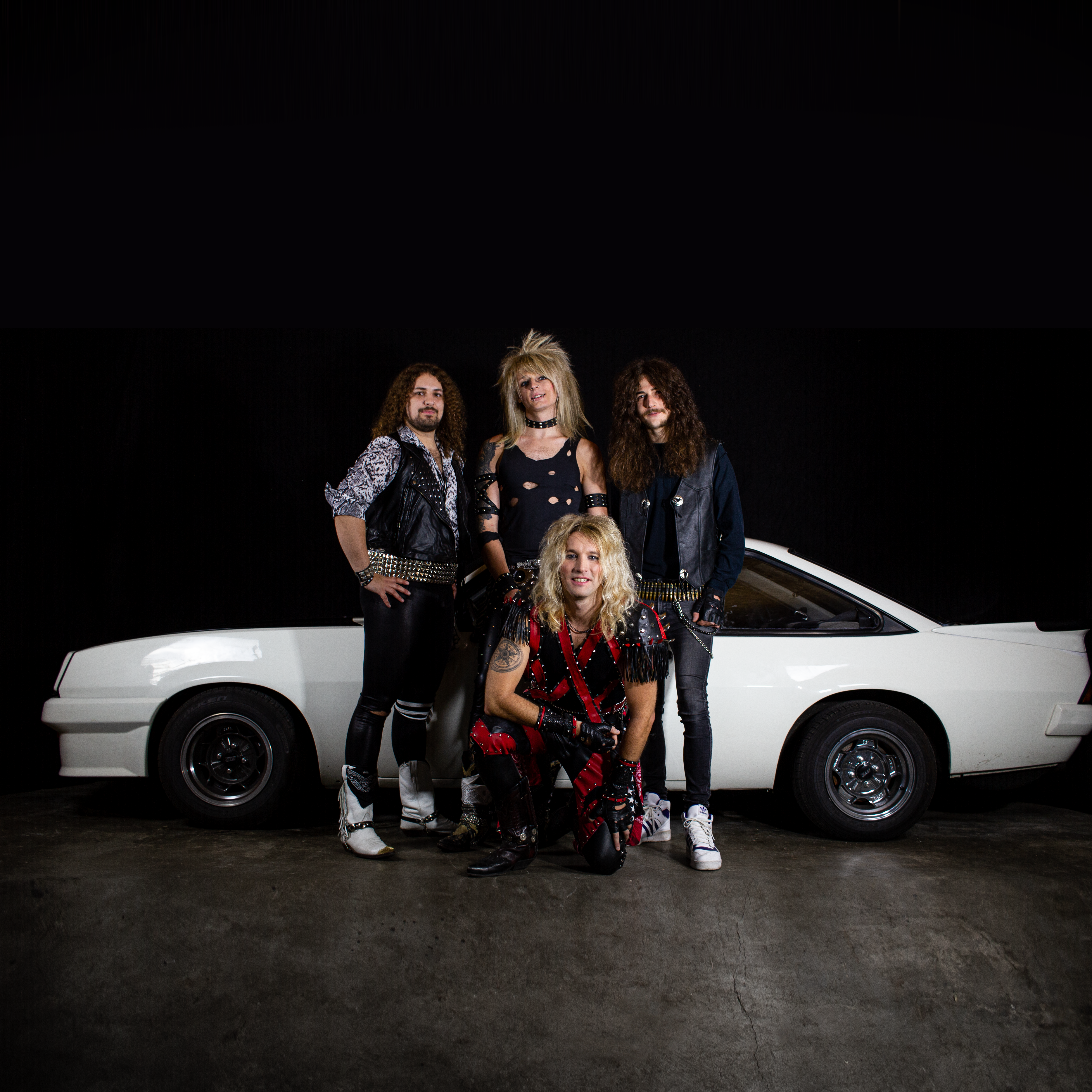 Which things, do you think, a Band should sacrifice in order to succeed?
Have you ever sacrificed anything in your life for a better future of your Band?
If you want to reach your goals you should be aware that practice, further training and acceptance of constructive criticism are very important steps to succeed.So far we sacrificed lots of time and nerves for practicing and recording and we will keep on to improve our music skills in the future.
Describe your ideal live show as a performance Band. Have you already experienced that?
A good audience, good vibes and – most important – having lots of fun on the stage.
Which attributes, do you think, that a new Metal Band should have in order to gain identity and be unique?
It is important to fully stand for your music. People want authenticity and a good time while seeing and listening to you. Honest lives the longest. Of course every band dreams of fame and fortune, but you should always listen to your heart and ideally bring attributes such as perseverance, curiosity, eagerness and passion with you.
Do you believe that Bandcamp and other Digital Platforms help the new Heavy Metal Bands? Which, do you think, is the ideal way for a Band to promote its work?
Digital platforms help young bands in particular to offer their music to the world quickly and easily. Social media makes it easier to reach a big audience and attract a lot of people due to the high range of Youtube-Channels and other platforms.There are other ways of promotion such as music-magazines, radio and blogs which also have their part, but we think that digital platforms are the easiest way for new bands.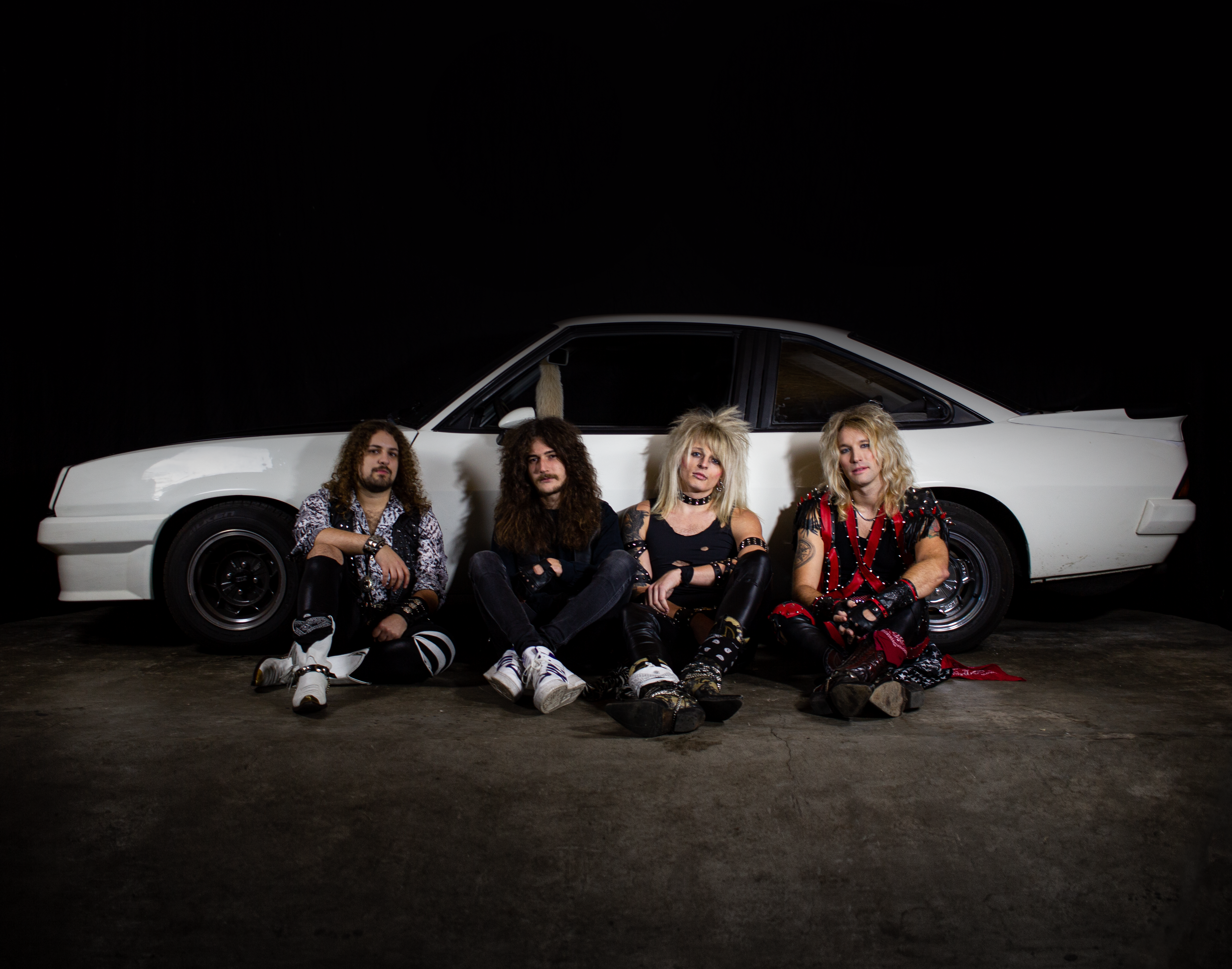 Tell us a few things about the New Underground Metal Scene in Germany (Bands, Fanzines, Webzines, Metal Clubs etc.)
Germany is a really good breeding ground for old-school heavy metal. Bands like Stallion, Torpedo, Space Chaser or Waste Act impressively show that the spirit is still alive. We got a lot of good festivals such as the Keep It True, Stormcrusher or the Trveheim Festival and also cool Party series in different parts of Germany.

Do you know anything about the Hellenic Metal Scene?
Unfortunately not very much, only that the Up The Hammers Festival is a very good festival in Athens and many people are into 80s Heavy Metal.

What are your future plans?
Looking forward to the end of the Corona Pandemic we want to play as many live shows as possible to gather some experience as a band before we will start recording our first LP.

Thank you very much for your time & Keep up the good work! The closure is yours.
Thanks for the interesting questions, they were fun to answer. We also want to thank everyone who believed in us and gave us a lot of impetus through their feedback on the EP. We΄re more motivated than ever to continue working on our songs and we are really looking forward to finally being live on stage!
By Steve the Filthy Dog.
VIPER QUEEN CONTACT:
https://viperqueenofficial.bandcamp.com/releases
https://www.facebook.com/ViperQueenOfficial/
https://www.instagram.com/viper_queen_official/