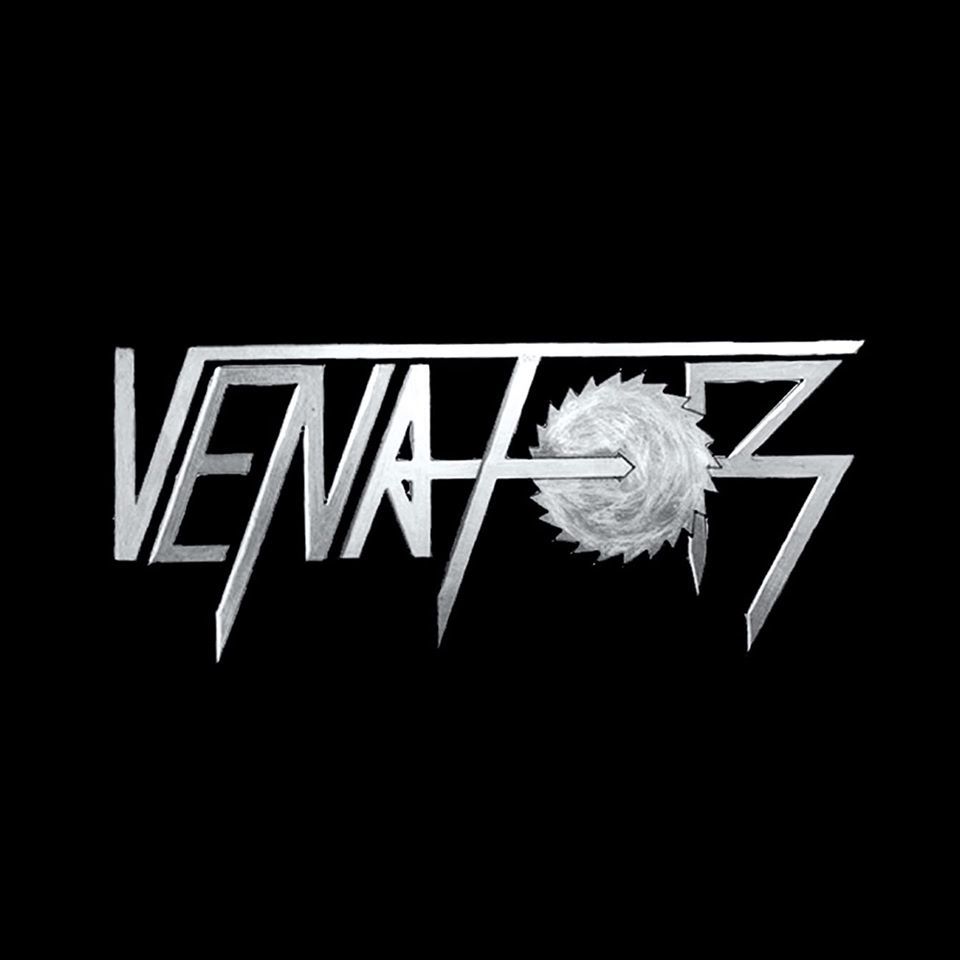 !!!HEAVY METAL FROM AUSTRIA!!!
We had a conversation with VENATOR.Enjoy!
Welcome to the FILTHY DOGS OF METAL Webzine.
1. Tell us a few things about VENATOR (Members, Starting Year etc).
The band was founded by our guitarists Leon and Anton in 2016 and our drummer Jakob joined shortly after. But we started to finish our first material after our singer Hans joined in. When we got Stefan as our bassist, the band was finally complete and we had our first three gigs in late 2019.
2. You have recently released your EP ''Paradiser''. What is the Feedback from your audience as well as from the Press?
We actually planned to release a home-recorded demo-tape at first but when Axxl from Stallion offered us a professional production after a show in Innsbruck we decided to make a three-song-containing EP. Axxl did a fantastic job and we were very happy with the results and the feedback we got so far. So for the start we have a very positive feeling right now and look forward to other future feedbacks.
3. Label or DIY and why?
For the EP we decided DIY for now since we already had a producer. Hans also does the artwork, so the cover and design were already there. But we'll think about a label as soon as we get to making our first album.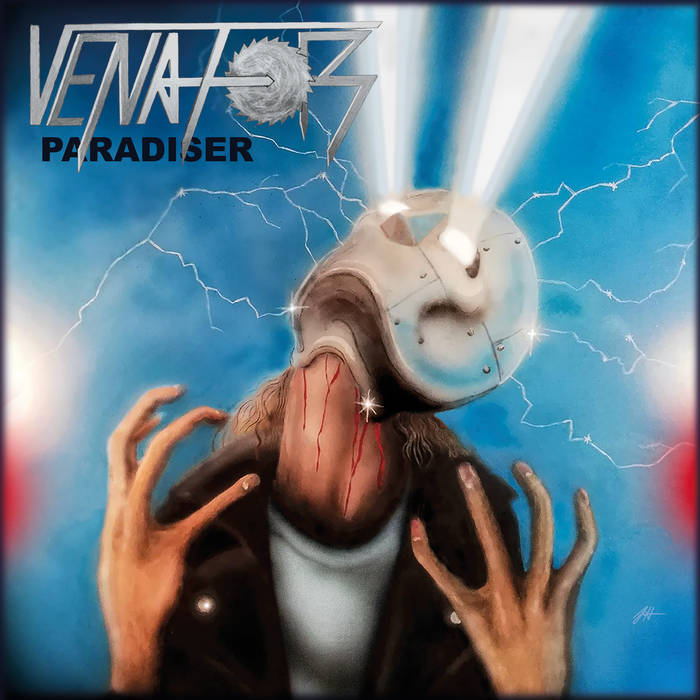 4. Do you prefer Vinyl, Tape, CD or Digital Format and why is that?
We'd thought about a vinyl release but first went to CD-production for financial reasons. Tapes will surely be available soon. But we prefer the analog stuff. It's a much better feeling when you see your work crafted on something you are able to hold with your bare hands or spectate - that's why the Album-Cover plays an important role for example.
5. Your music style is Heavy Metal. Which are your main influences (Favourite Artists / Bands etc.)
We got our inspirations from classic metal bands like Judas Priest, Maiden, Accept, etc., bands from the NWOBHM and the old US Power Metal but the list goes on since each of us has his own influences. We like the high vocal rawness from Bands like Priest, W.A.S.P., the guitar interaction from bands like Riot, Omen, Sortilège, Jag Panzer, and Virgin Steele and so on.
6. Which things, do you think, a Band should sacrifice in order to succeed? Have you ever sacrificed anything in your life for a better future of your Band?
The very first thing you should be able to sacrifice is time (not only for rehearsal reasons but also with the bandmates) ... and a healthy liver. It's basically our free time we spend together so our personal careers haven't been much influenced.
7. Describe your ideal live show as a performance Band. Have you already experienced that?
Of course if you only try to find perfection when it comes to playing live, you'll probably never actually reach it since there are always things that can be improved. The ideal show is based on the reaction of your audience and the whole situation. When we played in Linz the first time, the crowd was full of people we already knew. When you see those people cheering to your music, it doesn't really matter how big the location is, the atmosphere was just amazing.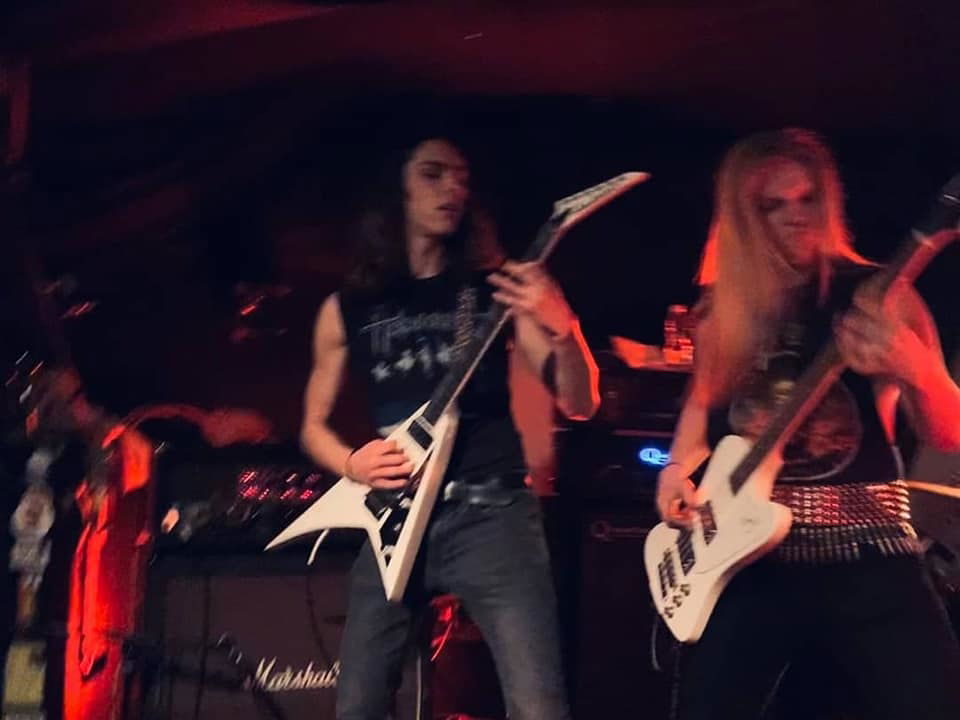 8. Which attributes, do you think, that a new Heavy Metal Band should have in order to gain identity and be unique?
When it comes to oldschool metal, it's always a good move to orientate yourself on successful bands when it comes to image and presentation. Listen to the kind of music you want to play but always try to have an element that stands out from other bands in order to gain identity. And always do what you want to do and better not orientate yourself on the mainstream.
9. Do you believe that Bandcamp and other Digital Platforms help the new Heavy Metal Bands? Which, do you think, is the ideal way for a Band to promote its work?
A good social media page can be an advantage for musicians to keep presence amongst fans and improve your image, also digital releases and availability makes it easier to distribute your music without extra costs. But since almost everyone does it, it's also easier for underground bands to disappear in the masses.
10. Tell us a few things about the New Underground Metal Scene in Austria (Bands, Fanzines, Webzines, Metal Clubs etc.)
We don't know much about permanent metal-themed locations in other Austrian cities, however maniacs can be found everywhere, you just need to find the right events. But when it comes to Linz (which is called "Steel City" in the scene, because of a quarter full of steel factories) we are very lucky to have an oldschool-metal-themed scene going on for a few years. There's this location called "KAPU" where the annual "Steel City Sorcery"- Festival and other smaller events take place where not only underground bands from Austria and Europe play but also Bands that have existed since the 80's. We've got a lot of friends there and it's one of the best things this town has given us. And we quickly got in contact with bands like Küenring, Roadwolf, Wildhunt, Prediction, Chäinbreaker, Eisenhand, Death Racer and so on...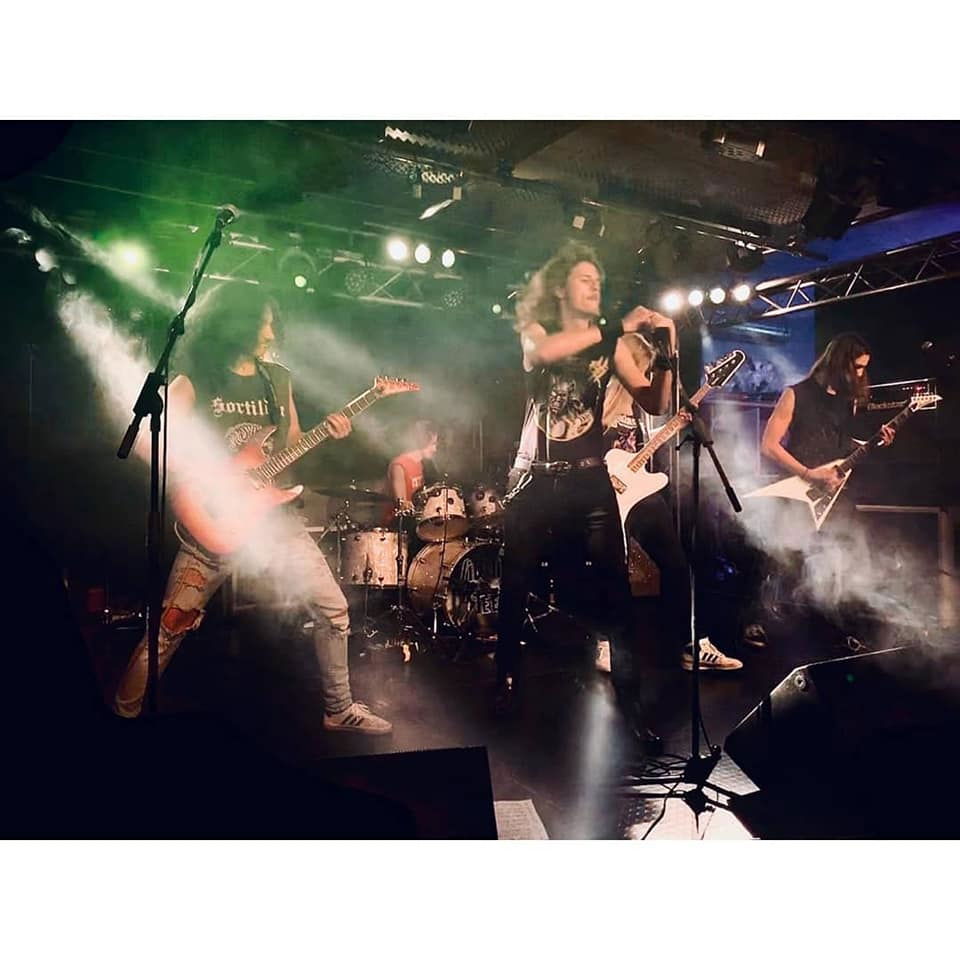 11. Do you know anything about the Hellenic Metal Scene?
We haven't heard of it yet, but what we know about the Greek metal scene is the "Up the hammers" - Festival for example.
12. What are your future plans?
To stay on track, play lots of live shows and release an album as soon as possible.
13. Thank you very much for your time & Keep up the good work! The closure is yours.
Thank you. We can't wait for more great events in the future. Take care!
By Steve the Filthy Dog.
(Many thanks to Nikos Kesidis for recommending me this band.)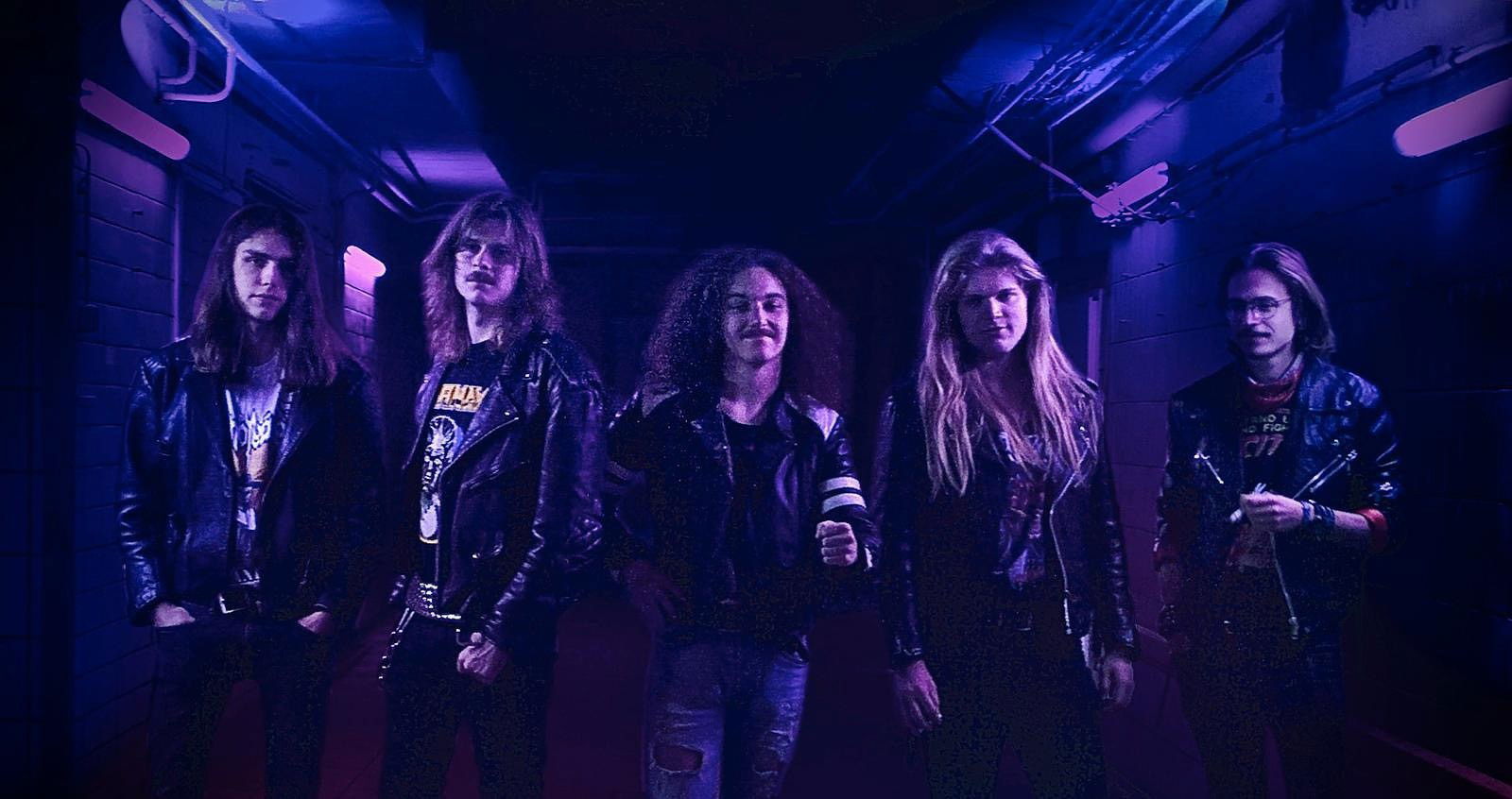 VENATOR CONTACT:
https://venatorsteelcity.bandcamp.com/releases