!!!US HEAVY METAL!!!
We had a conversation with Sebastian Vazquez (Drums).Enjoy!
Welcome to the FILTHY DOGS OF METAL Webzine.
1. Tell us a few things about TZIMANI (Members, Starting Year etc).
We started the band formally in April of 2017. It comprises of brother's Eddie (Vox, Guitar, Bass) and Sebastian Vazquez (Drums). Played our first show in June of that year, and hit the road on our first tour the following September.
2. In 2018 you have released your album ''Tzimani''. What was the Feedback from your audience as well as from the Press?
You know, we got little press, but we did get some features from local media outlets based in San Diego which gave us a nice buzz.The feedback was pretty sincere from the media and was generally well received. Since we independently released the EP as a MLP, we got some buzz but we got more exposure from the subsequent tours to promote it, like the tours in March-May 2018 and November 2018.We also did a small Canadian run in early 2019, and followed those dates with a pretty extensive run across USA. That tour was big for us in a lot of ways and the EP performance live was getting rave reviews especially in Canada, and we toured as a two-piece!I would say wherever we have performed we have connected well with the scenes there. Press is going great this time around in promotion of the reissue.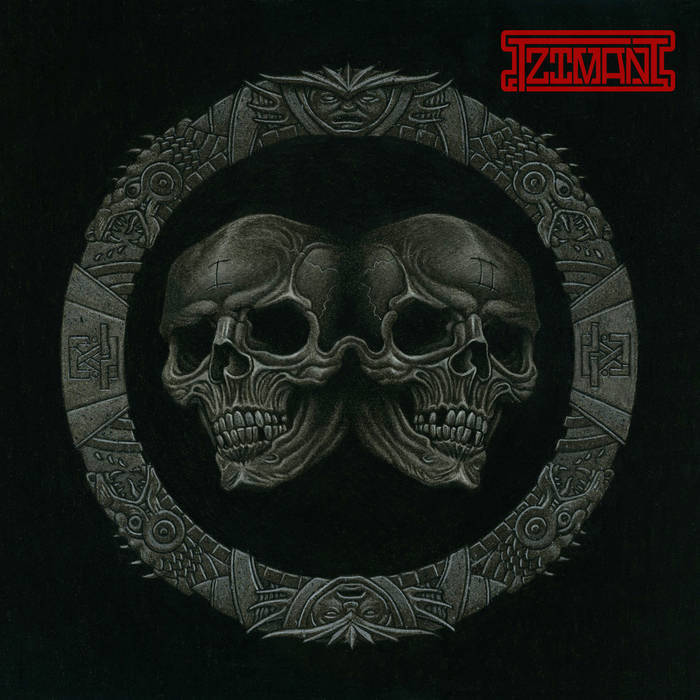 3. Label or DIY and why?
I would say if you have the money and the budget to press your own records and distribute them, along as hire a decent publicist, you can go pretty far as a DIY band. Tzimani was pretty DIY as we had our manager book our first couple tours and Sebastian booking the shows and tours since the Fall of 2018. We pressed our own records and tapes and did our own CDs.We did sign the deal with Diabolic Might Records 666 (Germany) to reissue the self-tilted EP for European distribution, but with COVID stunting the industry the plans to release has been pushed back.But other than that we are pretty much still DIY. The big tour to promote the reissue for this year was cancelled. But we have plans to tour on the reissue as soon as the world clears up and continue on with the band.
4. Do you prefer Vinyl, Tape, CD or Digital Format and why is that?
Personally, I love them all. My first love was CD's of course, since growing up that was the more popular and accessible option for purchasing music. But my love for analog began with tapes and then finally vinyl records. I have a modest record collection, but it is my preferred listening method. It gives the platform to pay homage to the entire record and give all the songs a chance. CDs are great since you don't have to worry about flipping the record halfway through.Nowadays I purchase CDs and records. Love to see the collection grow and there is a ton of great new artists coming out all the time. I prefer to purchase newer releases anyways. I don't have many classics in my collection.
5. Your music style is Heavy Metal. Which are your main influences (Favourite Artists / Bands etc.)
I speak for Eddie on this one since he wrote all the music but the major influences in developing the the self-titled EP had to be Iron Maiden, Def Leppard, Motley Crue, Judas Priest and among others of the big 80s metal bands. I am sure you can hear the aesthetic similarities with our songs and the legions of the past, but we are also inspired by a lot of modern bands that don't necessarily play strictly heavy metal music.You don't have to go to far to find out what we probably listen to if the 80s are fresh in your minds haha. Dio was a legendary figure and he was also a pillar of influence for us growing up. How could you not? Did is a legend and his voice was iconic.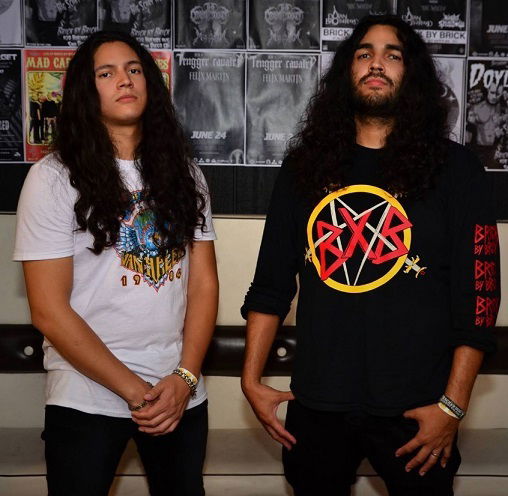 6. Which things, do you think, a Band should sacrifice in order to succeed? Have you ever sacrificed anything in your life for a better future of your Band?
This a tough one because all band's come from different backgrounds, music influence, and socioeconomic statuses. I think personally, for really young bands, those without marriages and children, they don't have much to lose on a personal level other than friendships and personal priorities. But the biggest sacrifice any musician has to make to take it to the next level is giving up or setting aside a professional venture or career.Most musicians I know aren't financially stable and that is the difficult reality for the touring musician, but that is the price you have to pay if you want to make a name for yourself on the circuit. The choice to make music your priority is the most difficult, and many musicians will err on the side of caution and stick with their day jobs and careers and tour and release music as a hobby or side gig, which is safe to say how maybe 85-90 percent of all bands operate. You can't blame them though. The concept of having a stable job to provide a roof over your head will weigh greater than sleeping on couches and floors.I personally think that this band doesn't make enough sacrifices for the band, but we are both married and I have a little baby nowadays, so the last year or so have been pretty low-profile of the band. I have made many sacrifices for the band. I have missed my wife's birthday on multiple occasions, and have missed out on a lot of important life passages because I was out on the road and on tour.
7. Describe your ideal live show as a performance Band. Have you already experienced that?
An ideal show definitely has a decent stage and sound rig, and 100 screaming fans getting stoked on the music. We have played less than a handful of shows with that qualification, but who knows where the band takes us. As we go on I hope to eventually ascend to playing to thousands.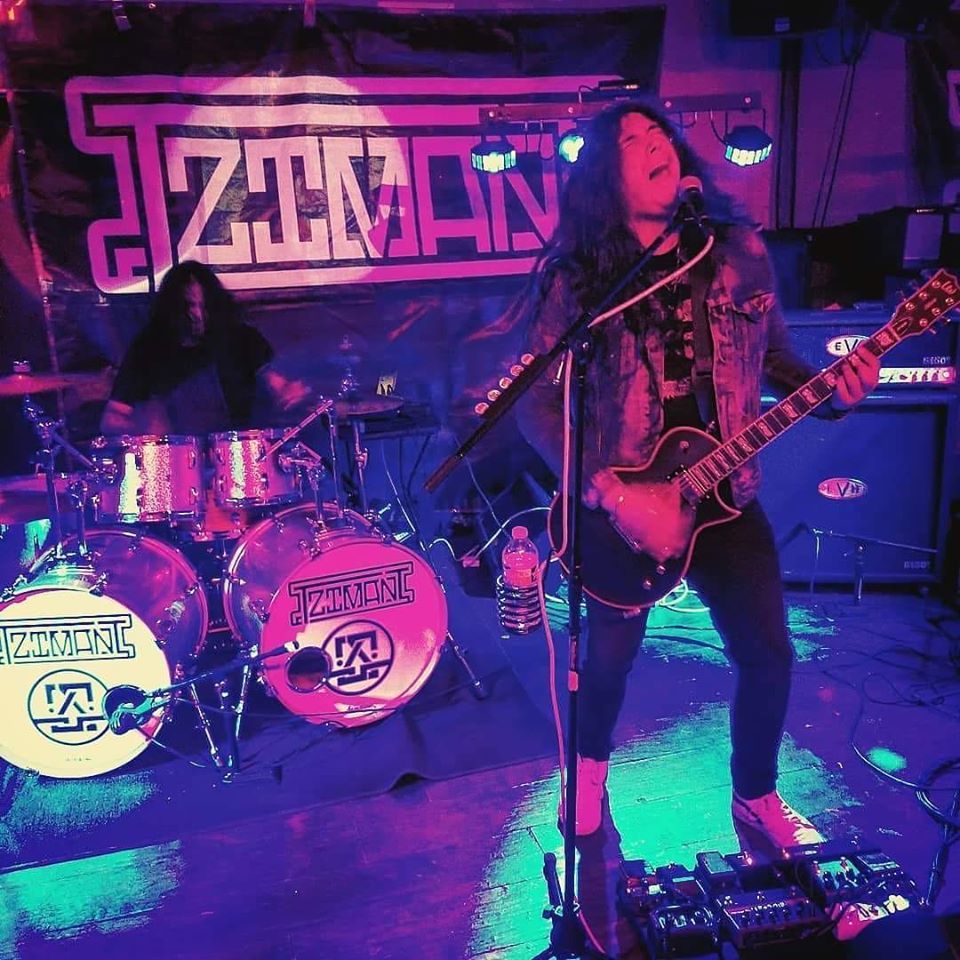 8. Which attributes, do you think, that a new Heavy Metal Band should have in order to gain identity and be unique?
This is a tough questions because the longer time goes you see bands living off the sonic aesthetics of heavy metal's forefathers and you also see young bands playing music that has no respect the heavy metal as a truest, and purest forms of metal. That is the beauty of heavy music in general. A new band can definitely respect the old school sound but can also completely move away from it.Just staying unique is so difficult because it feels like everything has been done already. But then you flip the coin and then you hear dozens of bands every year that have somehow found a way to sound original. You just got to write music that makes you happy, regardless who is going to listen to it.
9. Do you believe that Bandcamp and other Digital Platforms help the new Heavy Metal Bands? Which, do you think, is the ideal way for a Band to promote its work?
Absolutely. The model has evolved to support the streaming age, and platforms like Bandcamp help the young or independent band position themselves professionally to release music, sell it, and promote it. Sure the evolution to the music industry destroyed the valuation of selling music and pushing unit numbers, but you gotta roll with the tides of the music industry.Otherwise you get left behind and lose out a potential audience.
10. Tell us a few things about the New Underground Metal Scene in San Diego, California USA (Bands, Fanzines, Webzines, Metal Clubs etc.)
The scene in California that plays our style of music is pretty thin, however we do have a vibrant black metal and death metal scene here. A lot of great and super heavy bands are popular and have way bigger crowd followings than we do which is great. I respect that you know? Winning your hometown is one hell of a job to do as a band. It is more difficult than it seems.
11. Do you know anything about the Hellenic Metal Scene?
I have no idea to be completely honest. I have heard incredible things from the many festivals that go on and the emerging international talent. If you have any recommendations I would love to hear them or any stories that you may have.
12. What are your future plans?
With the cancellation of the 2020 North American Night People Tour, which was supposed to promote our reissue, we are now stuck at home writing music for the next release. Just need to finish up a couple of more songs before we head into the studio.Ideally we find a label looking to put it out for us, and we continue the cycle of touring on it for a couple of years before revisiting the studio and songwriting process of the band. We definitely prefer to tour than record, but we understand that recording and releasing music is also an essential part for any band and that is our plans right now.Other than that it is all up in the air? Who knows, maybe we will release a single or two before the next tour to stay active and busy in the industry.
13. Thank you very much for your time & Keep up the good work! The closure is yours.
I really appreciate you reaching out and giving us the time and place to answer your questions. Cheers and I hope to hear from you soon.
By Steve the Filthy Dog.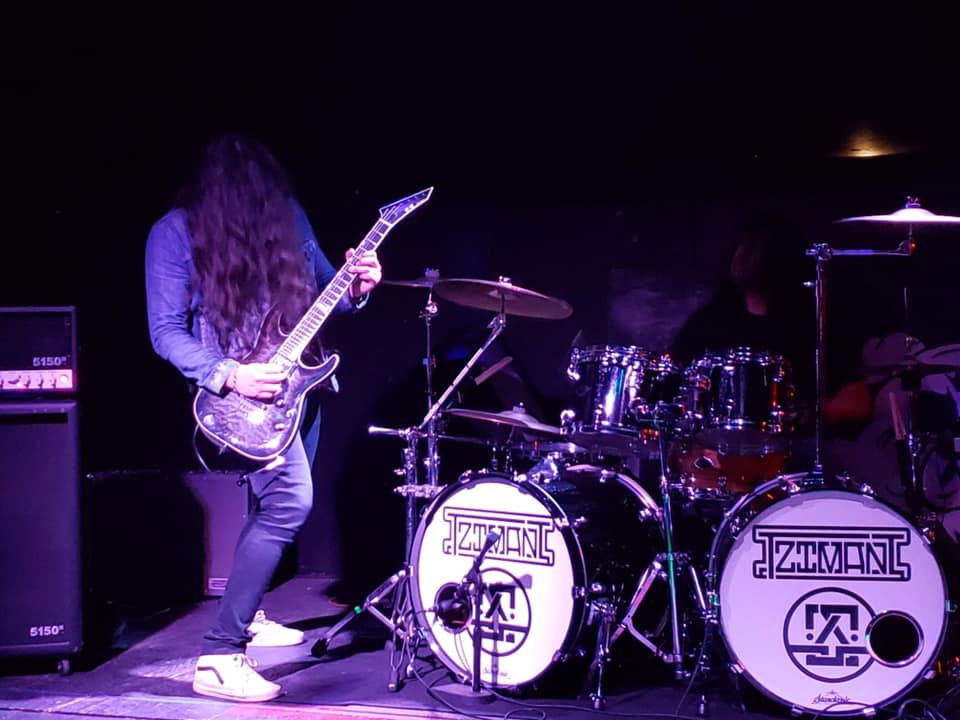 TZIMANI CONTACT:
https://www.facebook.com/tzimaniofficial/
https://www.instagram.com/tzimani_official/
https://www.reverbnation.com/tzimani
https://soundcloud.com/tzimani
https://open.spotify.com/artist/3L98O7MrzwlYBesG6oJ33w