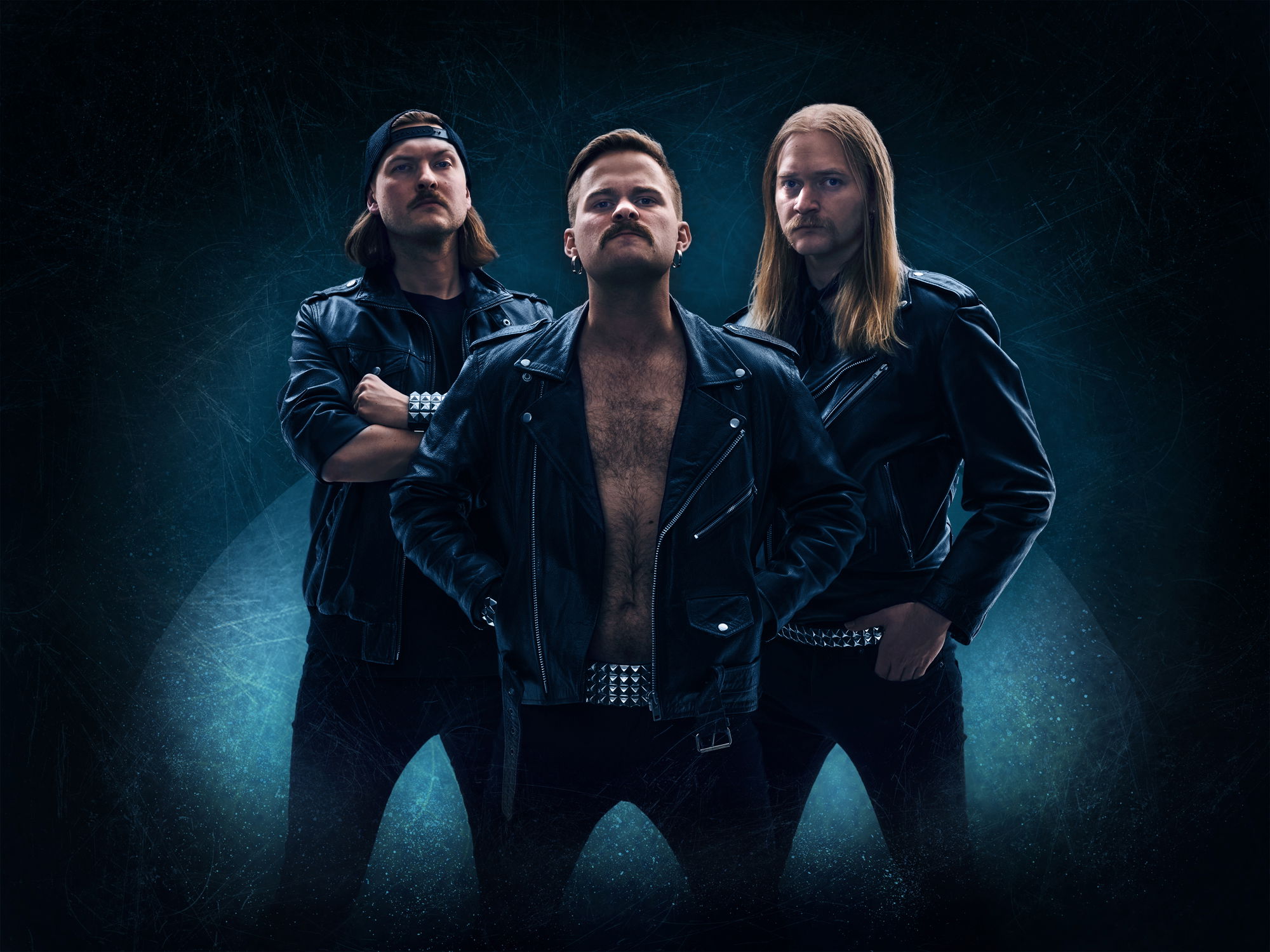 !!!FINNISH HEAVY METAL!!!

We had a conversation with Nahka-Sami (Vocals/Bass).Enjoy!
Welcome to the FILTHY DOGS OF METAL Webzine.
Thank you!
1. Tell us a few things about ΤΥRΑΝΤΤΙ (Members, Starting Year etc).
Tyrantti was formed in Helsinki, Finland in 2016 by three metal lovers who used to study together years ago. We met by coincidence one afternoon and went straight to the pub to catch up and ended up forming Tyrantti then and there. We even came up with the band name that same night. That was crazy! I have started a hundred bands in a pub, but none of those ever played a single note, let alone released an album.
Line up:
Nahka-Sami - Vocals & Bass
Henkka - Guitars & Vocals
Paha-Tapio - Drums
2. Ιn 2019 you have released your album ''Tyrantti''. What was the feedback from your audience as well as from the press?
"Tyrantti" came out on 8th February 2019 and the feedback really surprised us. We had already released a couple of fairly popular singles and a DIY cassette with two songs, but we never really expected our first album to hit the charts. "Tyrantti" went number 6 on the Finnish physical album chart in its release week, which is thanks to our super loyal fanbase that bought the record immediately. The digital charts are dominated by hiphop and pop music, but heavy metal still stands its ground in Finland when it comes to physical releases!
3. Label or DIY and why?
We started as a DIY band and with our first cassette we really put some effort in making every 200 copies look different. That was back in 2017 and we sold every single copy at venues and pubs. By the summer of 2018 and especially after our new single "Kobra" we started to get more attention from labels of different sizes.We decided however to record and produce our full-length album ourselves while looking for a master deal. An A&R at indie label Playground Music Finland had seen the music video of "Kobra" and after quick negotiations offered a 1+1 record deal. We delivered the master tape and they took care of marketing and distribution. All in all it made our life much easier and helped us grow our audience. Playground is an indie label, but a big one. They distribute dozens of international indie labels in Finland and have great connections to radio stations etc. We're now working on our second album with Playground and just released the first single called "Aja!"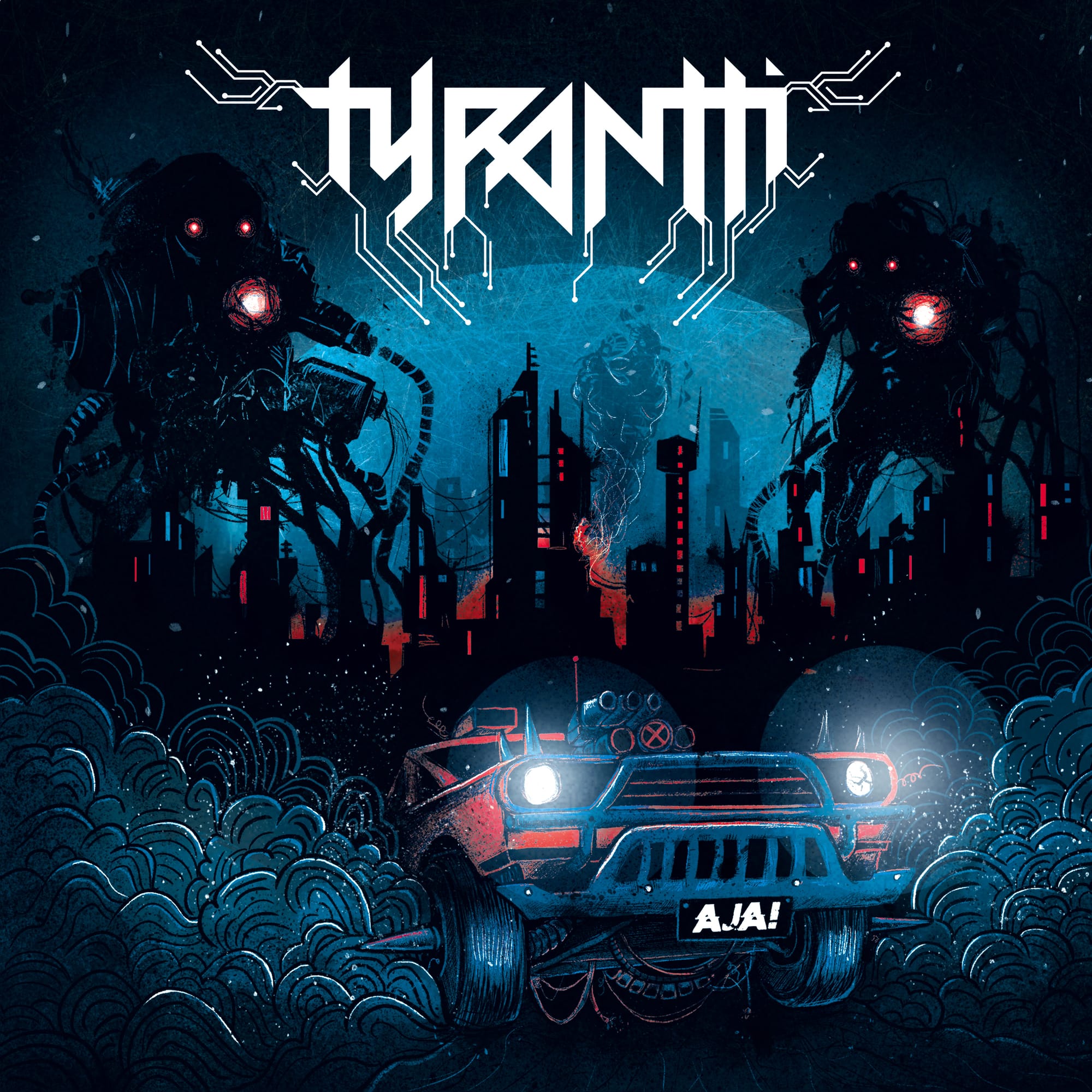 4. Do you prefer Vinyl, Tape, CD or Digital Format and why is that?
We've noticed that people buy our released in all formats. The first cassette sold all 200 copies, then our full-length album sold both vinyl and CD really well and the digital format is great especially for new people to find our band. Recently a great Youtube channel called "NWOTHM Full Albums" uploaded our full album on Youtube and we shipped a bunch of CDs and LPs around the world immediately!
5. Your music style is Heavy Metal. Which are your main influences (Favourite Artists / Bands etc.)
I love this question. We're all big fans of early Iron Maiden and 80s Judas Priest and those remain our greatest influence still today. You simply can't beat the intensity of Iron Maiden's first two albums or the lead guitars and vocals on Judas Priest's Defenders of the Faith.Of course the underground metal scene in Finland plays its part too. Bands like Ranger, Musta Risti and Demonic Death Judge have opened our ears to what heavy metal music in the 2020s can sound like. I totally suggest you go and check out Demonic Death Judge's new album "Trails"!
6. Which things, do you think, a Band should sacrifice in order to succeed? Have you ever sacrificed anything in your life for a better future of your Band?
Time, time and time. Nothing happens over night in the music industry. We know that particularly well, because when we released our first single "Tulipyörä" in June 2017 and it became a hit and great gig offers started flying our direction – that must have seemed like it we got all that with no work. In fact we had been practising like maniacs for 1,5 years, not to mention all those years we played in different bands before Tyrantti.
7. Describe your ideal live show as a performance Band. Have you already experienced that?
Damn... In 2018 we played on the main stage of Tuska Festival in Helsinki. We shared the stage with Gojira, Kreator and many more incredible names. In 2019 we opened for Battle Beast at Helsinki Ice Hall, which was massive too.But one very special show worth mentioning was our record release show in February 2019 at On The Rocks club in Helsinki. The place was packed, we played our album from start to finish and even did one song again as an encore. The atmosphere was incredible, people were crowdsurfing and singing along to all the songs. Incredible!
8. Which attributes, do you think, that a new Heavy Metal Band should have in order to gain identity and be unique?
Be proud of what you do, what you like and what your music represents. Bands should stand strong and believe in their thing, even if haters think it's ridiculous. Every band can be unique if they stop being embarrassed.
9. Do you believe that Bandcamp and other Digital Platforms help the new Heavy Metal Bands? Which, do you think, is the ideal way for a Band to promote its work?
We've found many good bands on Instagram, Bandcamp and Youtube. We hope new people will find us through those as well.
10. Tell us a few things about the New Underground Metal Scene in Finland (Bands, Fanzines, Webzines, Metal Clubs etc.)
The scene is quite lively. Many great bands tour around the country and clubs fill quite nicely. There's a certain kind of solidarity between bands that is really great. Bands support each other and it feel like every second person at our shows also plays in a band. There are a couple of really active webzines that keep doing live show reviews and interviews of upcoming bands. That's really great because it exposes new talent to bigger audiences too!
11. Do you know anything about the Hellenic Metal Scene?
Rotting Christ! Septicflesh! Firewind!Those are great bands, but quite different from one another. I would like to know more of the local NWOTHM and Speed Metal scene and maybe tour there one day.
12. What are your future plans?
Tyrantti's second album is scheduled to come out late in 2020. We're trying to reach more international audiences and tour a little in Europe in 2021-22. We want to play as many shows as possible!
13. Thank you very much for your time & Keep up the good work! The closure is yours.
Thank you to everyone who supports the new Heavy Metal scene! Keep up the good work and keep buying records!
By Steve the Filthy Dog.
Photo Credit: Joel Hautecoeur.
TYRANTTI CONTACT:
https://www.facebook.com/varotyranttia/
https://www.instagram.com/varotyranttia/