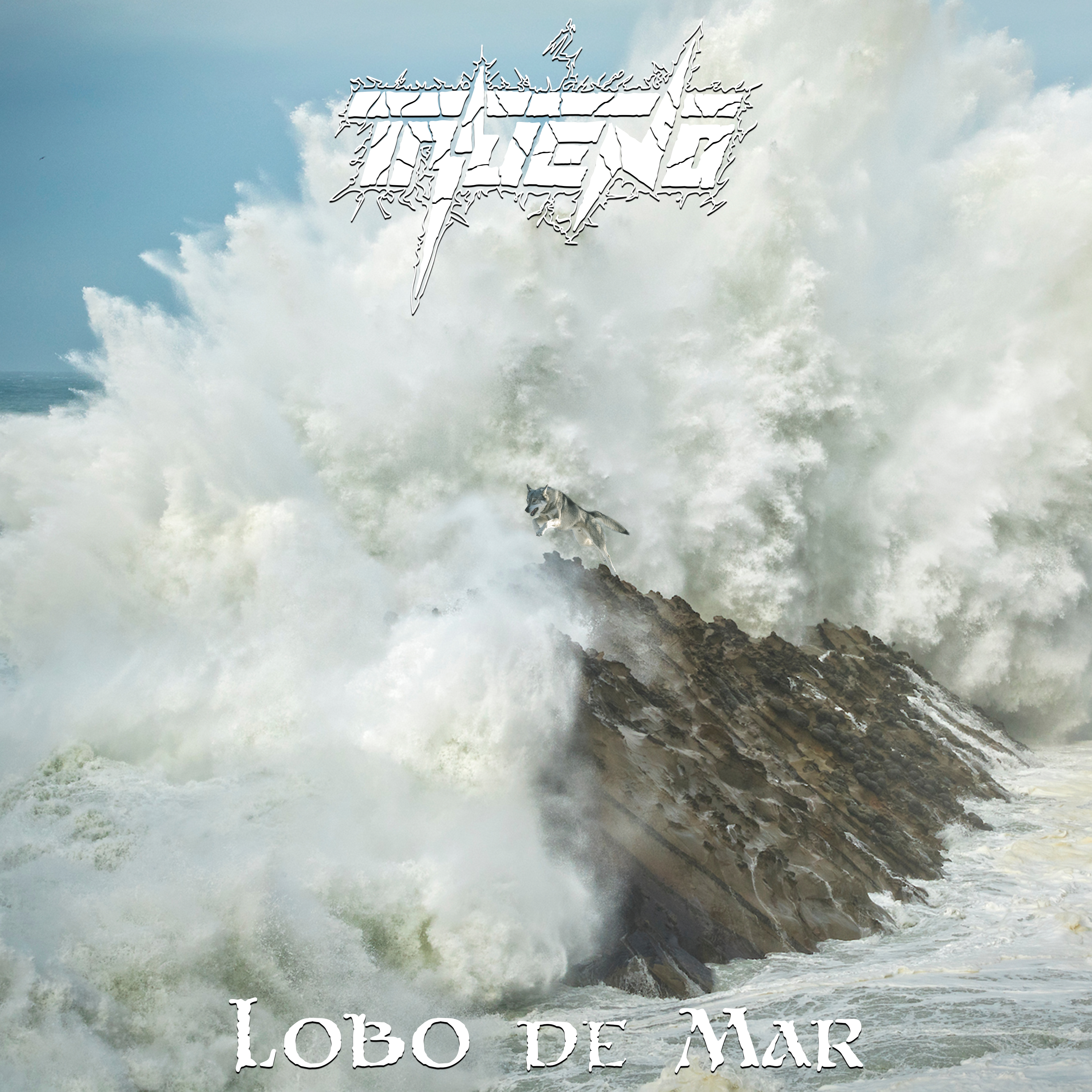 !!!HEAVY METAL FROM CHILE!!!
We had a conversation with Tomás. Enjoy!
Welcome to the FILTHY DOGS OF METAL Webzine.
Tell us a few things about TRUENO (Members, Starting Year etc).
Hi Stavros! We, Felipe Carvajal on drums (Iron Spell) and I on bass and voice started Trueno back on 2005. Back then, the guitarist Julio Bórquez (Capilla Ardiente) friendly helps us as a session musician until we found Julio Fanola for the guitars. 2006 we recorded our first EP "Doblegando mi Destino" and after that, Felipe Carvajal left the band to play pop-punk and rolinga (Rey de seis, La mano del muerto). With our new drummer Pablo Vega (The Grand Downfall, Violent Scum) we recorded 2007 almost all of our second EP "Trueno" and our single "En la cima". After this, Julio Fanola went back to his hometown and we never could reform Trueno as a whole band again. I left Chile on 2009. After that I needed to get my life on Europe going. So it wasn't much going on with Trueno. 2010 I played on Khan (Spain) and 2013 on Paradox (Germany). After that I concentrated on Trueno again. After some studio-work I could recover the guitars to finally publish the second EP "Trueno" on 2014. On 2017 I recorded the guitars myself to publish the single "En la cima". After that I decided to go for a one-man-band, buy an e-drum and take some voice lessons. So, it took me a while, especially with the drums, to put Lobo de Mar out. Now, I´m looking forward to put more music out with Trueno.
You have recently released your single ''Lobo de Mar''. What is the feedback from your audience as well as from the press?
Is very good! Actually the best feedback we had ever had! A lot of "likes" on internet. "Tradición Metálica" show the single as a prominent single of the year 2021 and some underground radios play the song too and gave good reviews.
Label or DIY and why?
I had never worked professionally with a label. With Paradox, Charlie did the whole communication so I cannot judge or compare. I don´t know, probably there is some pros and contras there, like always.
Do you prefer Vinyl, Tape, CD or Digital Format and why is that?
I don´t prefer none of that. Music is music. That is just a package. Analogue recordings sounds killer on vinyl, tapes remind me the good old times, CDs are the best for me for digital recordings and digital format is practical but the quality depends a lot on the format (MP3, wave and so on). Oh yes, I do prefer something, live music!
Your music style is Heavy Metal. Which are your main influences (Favourite Artists / Bands etc.)
You said it. Old school heavy metal. Of course and probably like everyone who likes heavy metal, Maiden, Judas, Accept, Saxon or Running wild etc. blew my mind as a kid. That is always there and I´m still loving it. Now I listen underground heavy metal too. Omen, Cirith Ungol, Hermetica, Helstar…you know, the list is giant. To give you an idea, I feel pretty comfort on these festivals HOA, KIT, HOD.
Which things, do you think, a Band should sacrifice in order to succeed? Have you ever sacrificed anything in your life for a better future of your Band?
Uff! Lot of relativeness in that question… What do you mean with succeed? For me as musician, music is above all. So, to put music on the first place is no a sacrifice. However sometimes I had to sacrifice music in order to put food on the table. That is actually the common sacrifice. For me, if you can play your music live with regularity and the audience feel the same way as you with your music, if this connection of feelings between musician and audience is there, you know, all together loving music, you achieve succeed as musician. All the rest is just fuss.
Describe your ideal live show as a performance Band. Have you already experienced that?
I guess I just did that on the other question. Yes, some people knew our songs and sing them loud and it was awesome to sing with them.
Which attributes, do you think, that a new Heavy Metal Band should have in order to gain identity and be unique?
Authenticity. Just be yourself. Posers and copycats don´t last.
Do you believe that Digital Platforms help the new Heavy Metal Bands? Which, do you think, is the ideal way for a Band to promote its work?
Of course it helps, the world is online now, why not? The best way for me is playing live, live music is the ultimate music format. Consequently is the best way to show your music.
Tell us a few things about the New Underground Metal Scene in Chile (Bands, Fanzines, Webzines, Metal Clubs etc.)
I don´t live in Chile now, I live in Germany. But I can say that, if you are into underground heavy metal, there is a lot going on there right now. When I was in Chile, playing Heavy Metal was like playing on Bon Jovi. There where place only for Thrash, Death and Black Metal. And singing in Spanish didn´t makes it easier. The metal fans didn't know the history of metal and didn´t respect Heavy Metal. You know, ignorance is not usually respectful. Now is different, I suppose. There is place for bands like Inoxidable, Asedio or Lucifer´s hammer.
Do you know anything about the Hellenic Metal Scene?
I know that I want to go to Up the Hammers! I know that the audience is crazy as fuck and I like that. I know that there is a very loyal audience to the old school heavy metal. That is great! I´m definitely going to up the hammers, as soon I can.
What are your future plans?
Keep making music for Trueno and if it´s possible, somehow, play it live.
Thank you very much for your time & Keep up the good work! The closure is yours.
Thank you Stavros! And thanks to everyone for the reading and much more thanks for the listening. Hope you like it. Stay heavy!
By Steve the Filthy Dog.
TRUENO CONTACT:
https://www.facebook.com/truenoheavymetal
https://soundcloud.com/trueno-heavy-metal/sets/trueno-segundo-ep