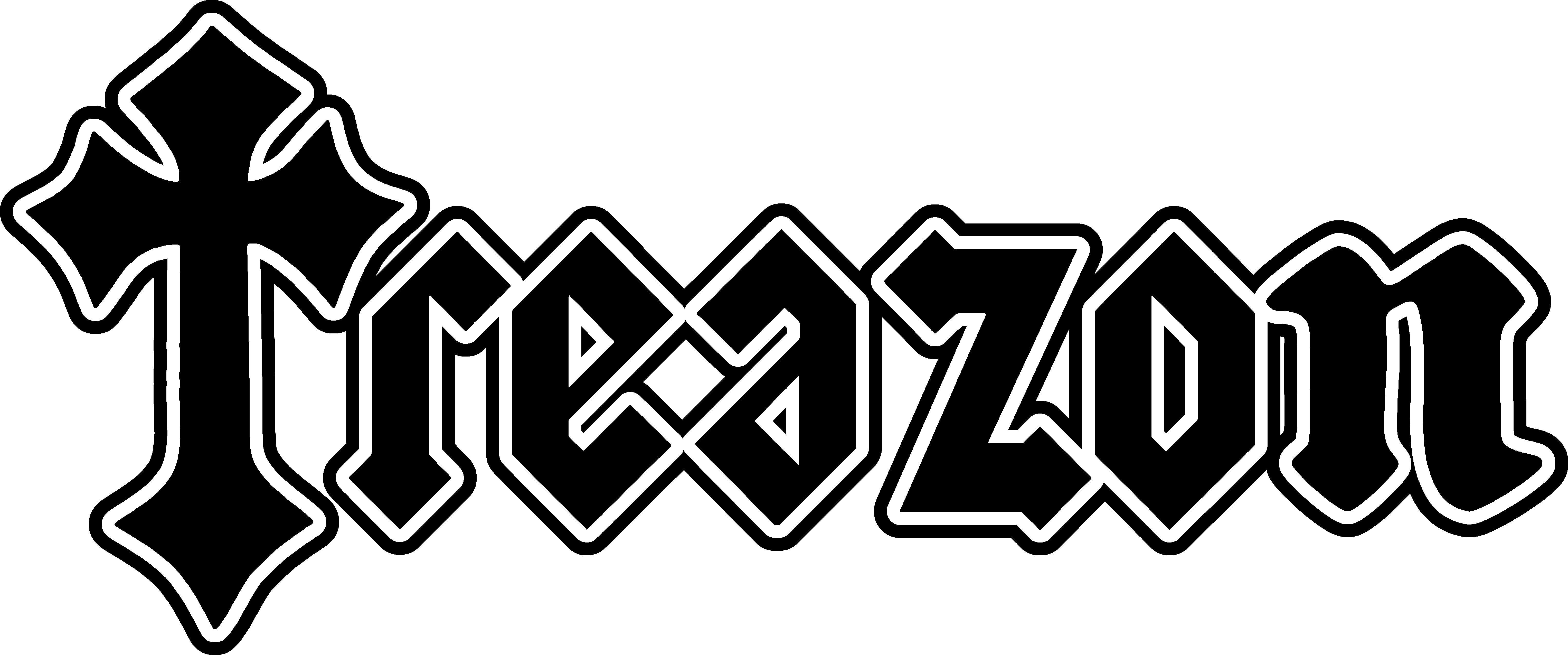 !!!TRUE PURE HEAVY METAL FROM THE USA!!!
Welcome to the FILTHY DOGS OF METAL Webzine.
Tell us a few things about TREAZON (Members, Starting Year etc).
The initial formation of Treazon, myself (Dylan) and Brody, happened in mid-to-late 2021. I was introduced to him via a mutual contact, who said Brody was into 80s metal, Yngwie Malmsteen, shred, and things like that. I talked to him on FaceBook and it turned out that Brody had a surprisingly similar taste in 80s Melodic Metal. He already knew bands such as 220 Volt, Madison, and Heavy Load. Which given the musical climate we're from, was incredibly surprising. Even more surprising, I remember Brody said he was a fan of Europe. So we got together and started jamming on covers of various Swedish Heavy Metal, NWOBHM, and French Metal bands. We played covers of Silver Mountain, Gotham City, Zone Zero, Europe, Heavy Load, Sortilege, and Nightmare among others. We spent basically all of 2021 and 2022 trying to find bandmates with virtually no avail. I came up with the name Treazon as reference to how many 80s Metal (especially NWOBHM) bands used the word "treason" in lyrics and song titles, Brody liked the name so it stuck. Brody and I decided to start working on songs towards the end of 2022, and we recorded our demo in early 2023 since we figured it would be the only way to generate interest, local or otherwise.
You have recently released your demo ''Victim of Treason'. What is the feedback from your audience as well as from the press?
We've gotten mostly positive feedback from people who have listened to the demo. Actually I was overwhelmed by how positive it was. Nothing negative so far, just constructive criticism which I'm appreciative of. I can't say we've had any feedback from the press yet as I haven't seen any mainstream magazines mention us.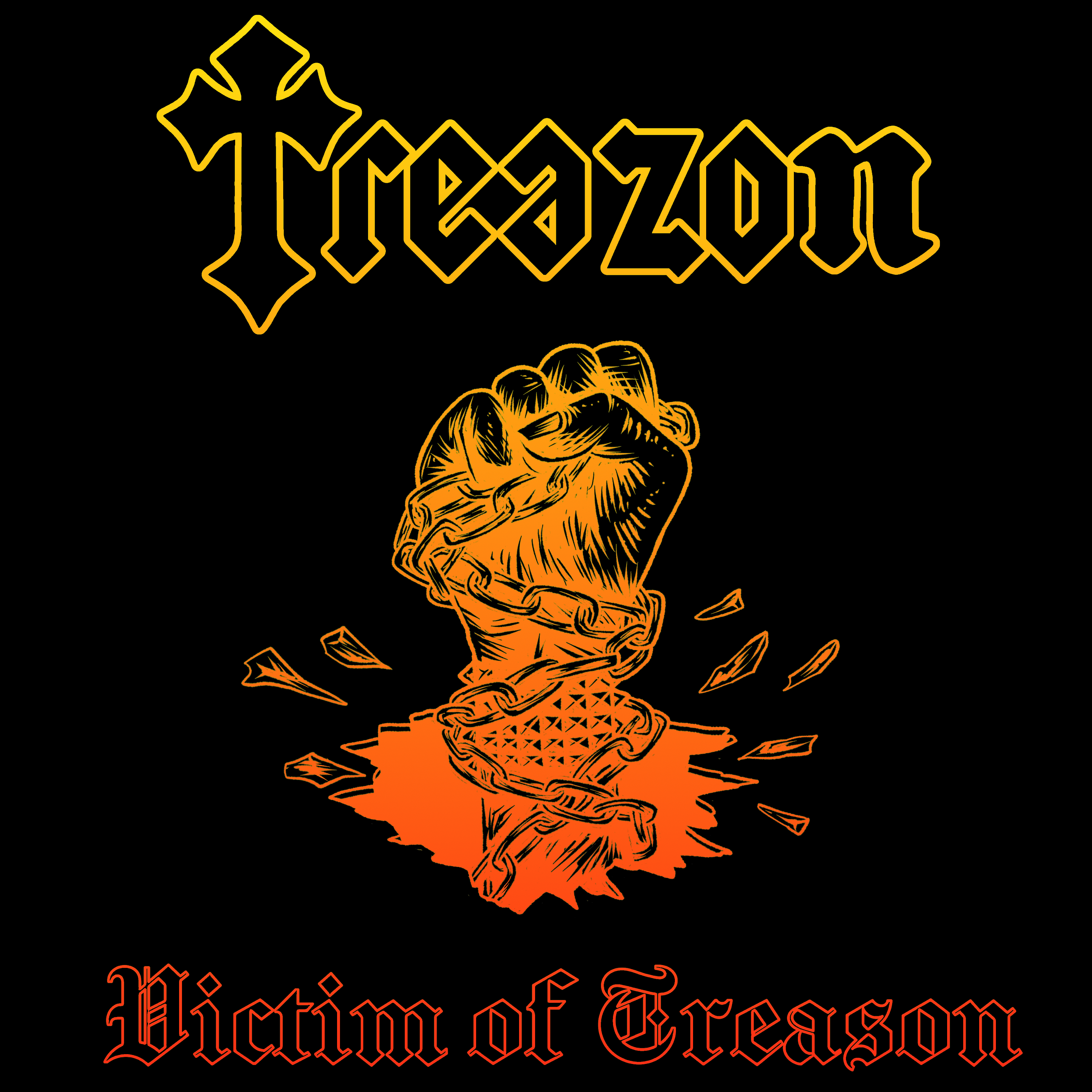 How did your cooperation with Black Writs Records occur & what do you prefer the most Label or DIY and why?
Our relationship with Black Writs Records began when I saw that Emil, the owner of the label and YouTube channel "Rare & Obscure Metal Archives" followed us on Bandcamp. I decided to email him and asked if he would like to feature one of our tracks on his channel. He really liked the song Desperate Eyes, so he chose to upload that. After he uploaded it, he told me he liked our material so much he offered us a deal with his tape label. Regarding label or DIY; I think a mixture of both is how bands in the Rock scene survive nowadays. It's practical to acquire a deal with a record label, even if it's a smaller indie label as it cuts down a lot of the out-of-pocket costs of manufacturing physical media. Labels help with marketing, but I've went the DIY route with that so far as marketing is one of the most important factors of success in the music industry.
Do you prefer Vinyl, Tape, CD or Digital Format and why is that?
I prefer vinyl most of all when it comes to listening. But in all honesty, since I live in Kentucky, it's not really too possible to find vinyl of this genre outside of ordering online these days. So for discovering I think digital is most practical. I like tape for its unique charm; CDs are practical for DIY bands, and digital is a must nowadays for any band.
Your music style is Heavy Metal. Which are your main influences (Favourite Artists / Bands etc.)
I have a hard time narrowing it down, and it's a bit hard to tell what the influences are since we only have 3 tracks out, which only somewhat showcase the style we aim for. I'd say Treazon's style can basically be summarized as a blend of melodic Scandinavian Heavy Metal, French Heavy Metal, and US Melodic Rock and Heavy Metal/Power Metal; we have the of course essential NWOBHM influence every real Metal band has, but I like to go in a different style than other US Metal bands by incorporating more of a continental European influence. The bands that come to mind the most for Treazon are Gotham City, Mindless Sinner, 220 Volt, Silver Mountain, Yngwie Malmsteen, Madison, Rising, Jonah Quizz, Dizziness, Insane (Swedish Heavy/Speed), Leviticus, Metallien, Onyx, TNT (Norway), Sarcofagus, Sortilege, Nightmare, H-Bomb, ADX, Voodoo Child, Witch Cross, Pretty Maids, Mad Max, Running Wild, Accept, Trance, Loudness, Vow-Wow, Heavy Metal Army, Racer X, Icon, Queensrÿche, Emerald (US White Metal), Dokken, Riot, Savage Grace, Virgin Steele, Palass, Saxon, Iron Maiden, Virtue, Rainbow, Deep Purple, Aria, Magnit, August; the list goes on forever. Guitarists who influence me the most are Jonas Hansson, Uli Jon Roth, Yngwie Malmsteen, Ritchie Blackmore, John Norum, Akira Takasaki, Wolf Hoffman, Michael Schenker, as well as Vladimir Holstinin & Sergey Mavrin. Brody also has a wide variety of influence as he is into Jazz Fusion aside from Heavy Metal, and we're mutually into Classical music.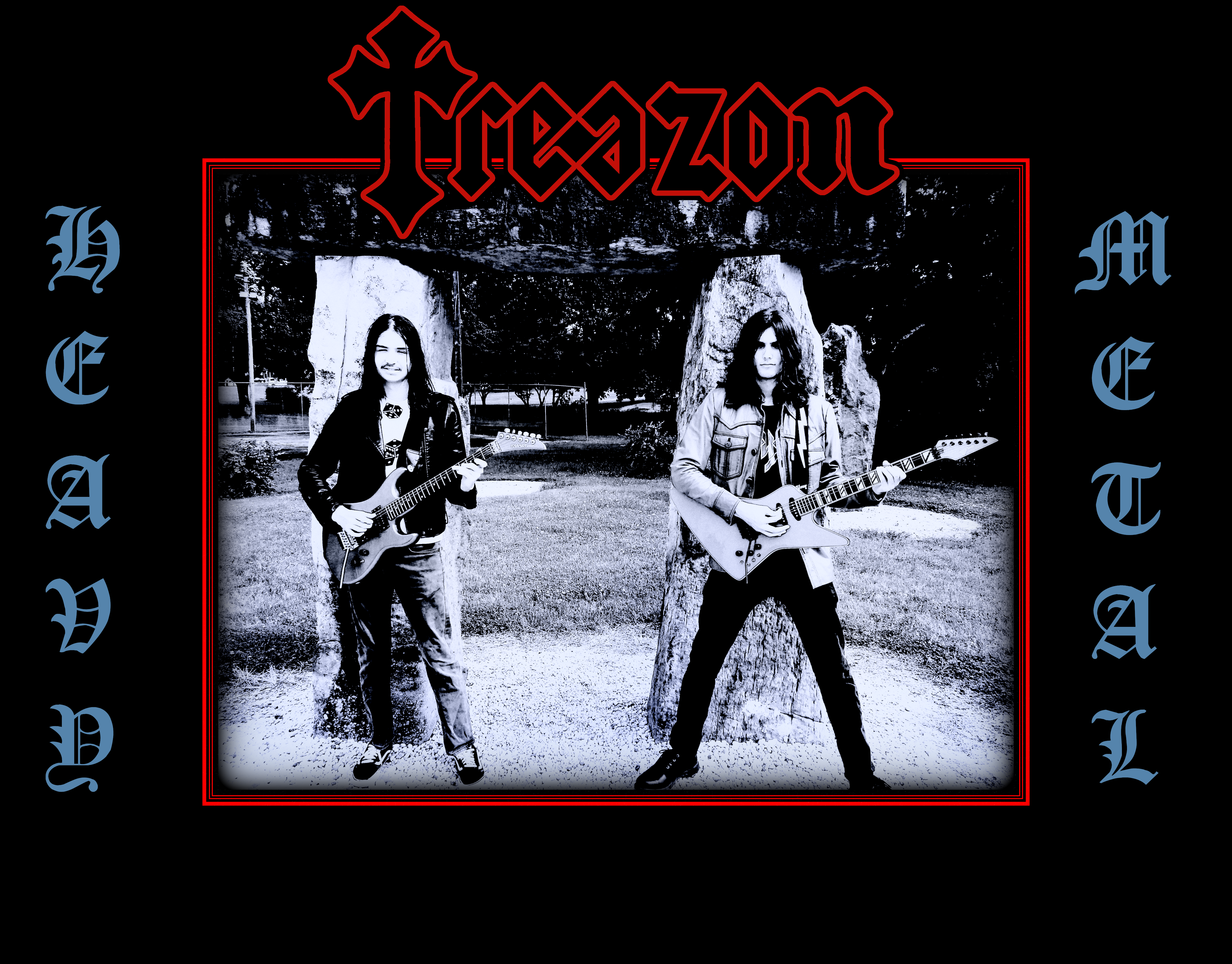 Which things do you think a band should sacrifice in order to succeed? Have you ever sacrificed anything in your life for a better future for your band?
Day jobs... For myself I sacrifice a lot of time and money as I work only part-time to focus on Treazon. Most of the money I've been making has gone into distributing our music online, promotion, and recording equipment for any future releases.
Describe your ideal live show as a performance band. Have you already experienced that?
We aren't playing out yet, but we should soon as we're working on getting a full lineup. To be honest since we haven't played live yet, any gig opening for a band of similar style or otherwise would be nice. However if we mean ideal, I'd love to play at a Metal-centric festival.
What attributes do you think that a new Heavy Metal Band should have in order to gain identity and be unique?
I think in order to be unique and gain identity, it's important for bands to be themselves. I think bands need to take influence from bands they're fans of, but not go through the route of being a full-bore "clone band". While I certainly don't think we're a super unique band or anything pretentious, I will say I don't think we sound 100% like any of our influences. I've even had a few people say we sound like bands that I like but don't take any deliberate influence from.
Do you believe that Digital Platforms help the new Heavy Metal Bands? Which, do you think, is the ideal way for a band to promote its work?
Social media is a huge benefactor for a band's success these days, especially for a more DIY band like us. Without the help of Emil's YouTube channel Rare & Obscure Metal Archives, I don't think we'd be where we are today. Certainly not if he didn't sign us to his label. It's also pretty much the easiest way in rural areas to meet likeminded individuals to form a band in this style.
Do you see any differences between the US Metal Market & the EU Metal Market (Labels, Bands, Fans etc)?
Yes, I think there is quite a huge difference. Here in the U.S. Metal & Rock aren't heavily in the mainstream at the moment, whereas a lot of European countries, from what I can tell, still have a large following for it. I often notice that the European fans are much more dedicated to supporting the artists financially, as many European fans have dedicated collections of merchandise and physical formats of their favorite bands. Of course there's fans like that in the U.S. too, but I don't notice it as often.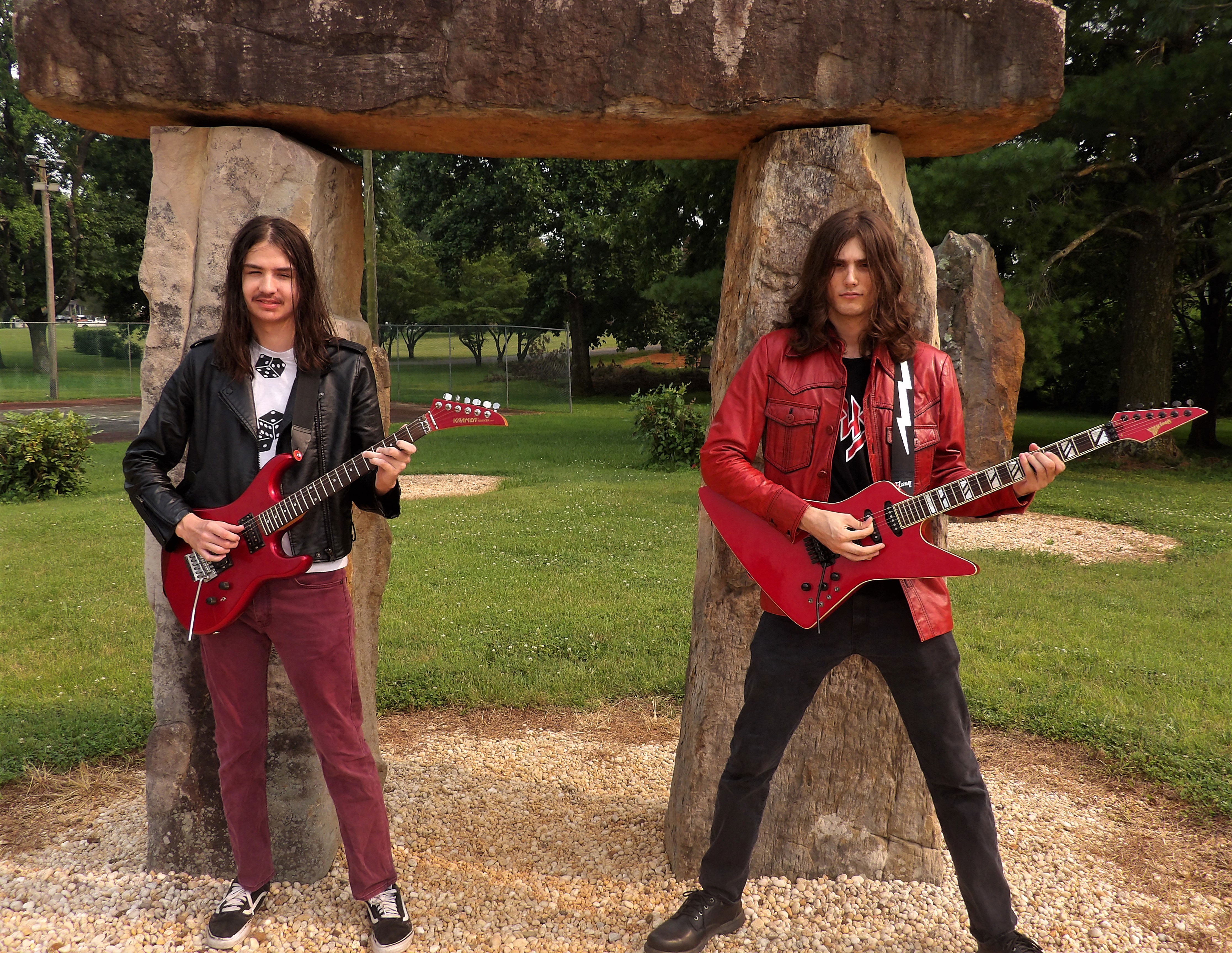 Tell us a few things about the New Underground Metal Scene in Glasgow, Kentucky (Bands, Fanzines, Webzines, Metal Clubs etc.)
Almost non-existent. The bands that play around here are more southern rock/country rock at their hardest, and when we do get "Metal" gigs in town it's all that Slipknot type of stuff, bands that play Heavy, Speed, Thrash, Power, etc. don't really exist here in Glasgow. I typically have to head towards Louisville if I want to see a touring Metal band. The only high-profile artist that played locally was Yngwie Malmsteen, he came to Bowling Green in 2022. Great concert!
Do you know anything about the Hellenic Metal Scene?
Of course, Greek maniacs are some of the most dedicated Heavy Metal fans on the planet. There's plenty of great 80s Greek bands like Vavel, Spitfire, Northwind, and the infamous Vice Human. There's also some cool newer bands such as White Tower. And of course there's a few prominent distros and record labels in Greece these days like No Remorse and Sonic Age/Cult Metal Classics. HAIL TO GREEK METAL!
The last 3 years, worldwide in the world, we have faced many dark, strange & new situations in our everyday life (covid, lock-down etc.) Did all of this affect you positively or negatively?
Mostly negative if I'm going to be honest about it. It was more difficult to meet anyone to form a band, and I found myself demotivated throughout this time period. On the other hand it helped me spend more time woodshedding on guitar, learning more about music gear, and of course I also discovered plenty of 80s Metal demos throughout this time period which continue to influence how I write songs.
What are your future plans?
We have been trying out a new second lead guitarist who is mutually influenced by 80s Heavy/Melodic Metal and Yngwie, so he should be a good fit, especially since he seems to be into the band a lot. We're primarily looking for a bassist and lead singer. We're hoping to find people who live within an hour or so of us to complete the currnet lineup (c'mon guys, Nashville and Louisville are only an hour away from Glasgow...). Currently we're working on our side of a split release with GraveDanger for Black Writs Records. Aside from this our biggest plan is to record a proper studio-quality EP or LP and hopefully release it on vinyl. We hope to play some live shows in the near future.
Thank you very much for your time & keep up the good work! The closure is yours.
Anyone who is interested in following us or joining the band can check out our social media links:
https://www.facebook.com/treazonmetal
https://treazon.bandcamp.com/album/victim-of-treason
https://www.instagram.com/treazonmetal/
By Steve the Filthy Dog.