!!!HEAVY METAL FROM THE USA!!!
We had a conversation with TRAPMAKER.Enjoy!
Welcome to the FILTHY DOGS OF METAL Webzine.
Tell us a few things about TRAPMAKER (Members, Starting Year etc).
"We started with Charles Man Dang writing demos for a solo traditional heavy metal album in late 2016/ early 2017. In the summer of 2017, Charles recruited Sean Patrick Stark, our first singer. Shortly after, we released our self titled EP. In early 2018, Charles recruited JP Estrada (guitar), Nate Salvatierra (bass), and Iggy Mankkaleswaran (drums) to play live shows. We released another EP, "Power Within", and played a few shows together in 2018. In 2019, we decided to take a hiatus to focus on other projects and jobs.In April 2020, Sean decided to leave to focus on his career. Then, we found Rob Tombstone as our official lead singer."
You are going to release your new album ''Stronger than Before''.Tell us a few things about this project.
"Stronger Than Before" is our first release in 2 years and our first release with all band members' invovlement. It is a singles EP to kickstart our full length album that will be ready later this year. The first song is "Nazgul", which is about the Ringwraiths from Lord of the Rings. The second song, "Stronger Than Before", is the story of the struggle for freedom from oppression."
Label or DIY and why?
"For now, we stick to DIY because we are in full control of our own content. It is much tougher to adverstise and promote, but in the end, it's all about the love of metal music, and nothing else."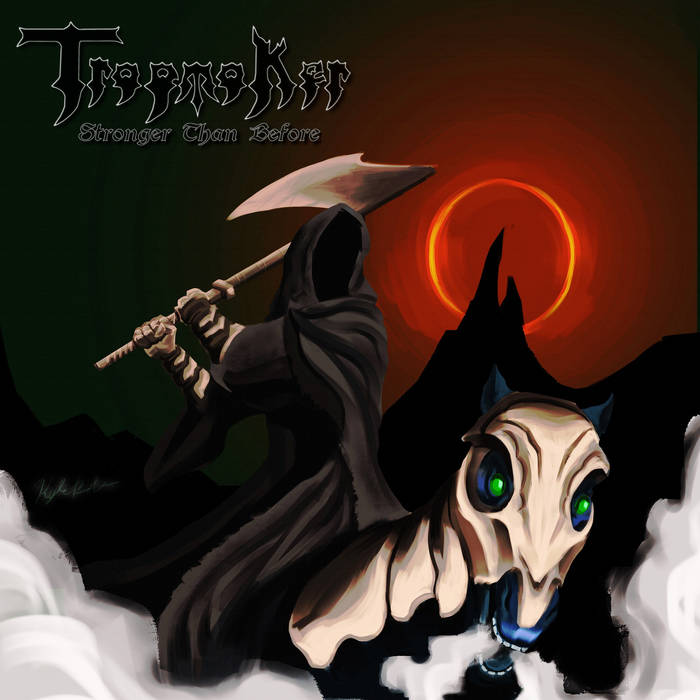 Do you prefer Vinyl, Tape, CD or Digital Format and why is that?
"We prefer CDs because in California, people still have CD players in their car. Unfortunately, everything has been forced to shift into Digital, but we will still offer CDs."
Your music style is Heavy Metal. Which are your main influences (Favourite Artists / Bands etc.)
"Our favorite bands include Scorpions, Mercyful Fate, Iron Maiden, Bride, Dio, Dream Theater, Symphony X, Accept, and Manowar. However, we also express diversity in influence. Iggy is a Sri Lankan percussionist and Nate is a guitarron player in a mariachi band, as well as an excellent jazz bassist."
Which things, do you think, a Band should sacrifice in order to succeed? Have you ever sacrificed anything in your life for a better future of your Band?
"It depends on the specific type of band. We are the type of band that's purely for the love of music, but we would also love to be superficially successful as well.Our success comes from whether or not our product sounds good and complete, and the only things we need sacrifice for that is time and money."
Describe your ideal live show as a performance Band. Have you already experienced that?
"One of our favorite shows so far is a local show in a local bar. We played in the Mission Tobacco Lounge in Riverside, and many friends and family were there, the sound was great, and the vibe was amazing. Most of us have already performed or participated in huge audiences already in different projects, so being intimate and close to our friends and family was a great experience."
Which attributes, do you think, that a new Heavy Metal Band should have in order to gain identity and be unique?
"The idea is that you can't reinvent the wheel. However, you can add rims to the wheel, you can change the tires, you can either attach it to a motorcycle or a car. Whatever you do, think outside the box. For us, people have described us as 'familiar, but different.' The secret is to borrow an idea, but completely revamp it or change the approach."
Do you believe that Bandcamp and other Digital Platforms help the new Heavy Metal Bands? Which, do you think, is the ideal way for a Band to promote its work?
"Bandcamp is arguably the best platform for newer heavy metal bands. It's very versatile, and the tagging system works in your favor, no matter what. We still post on Spotify, iTunes, and Youtube, but Bandcamp has worked the best so far."
Tell us a few things about the New Underground Metal Scene in Riverside, California USA (Bands, Fanzines, Webzines, Metal Clubs etc.)
"Riverside is defintiely our origin, but our scene is now considered LA. However, we have a lot of Riverside metal friends in different bands all over Southern California. Shoutout to our friends in Kosmic Dragon, Anubis, Selanum, Kushfrost, SABER, Dianthus, and Wild Charge! All of these bands have Riverside members and we are proud to be a part of this diverse and wide-spread scene."
Do you know anything about the Hellenic Metal Scene?
"Yes! Great bands come from Greece. Firewind, Septicflesh, Suicidal Angels, Crush. We're also interested in playing at Up The Hammers someday."
What are your future plans?
"Right now, the future is uncertain due to the pandemic. However, we will continue to work on our full length album, "Will of the Warrior". Expect that to be released sometime around October and November 2020."
Thank you very much for your time & Keep up the good work! The closure is yours
"Thank you so much for the opportunity. We hope you and your readers enjoy our release on July 31, 2020!"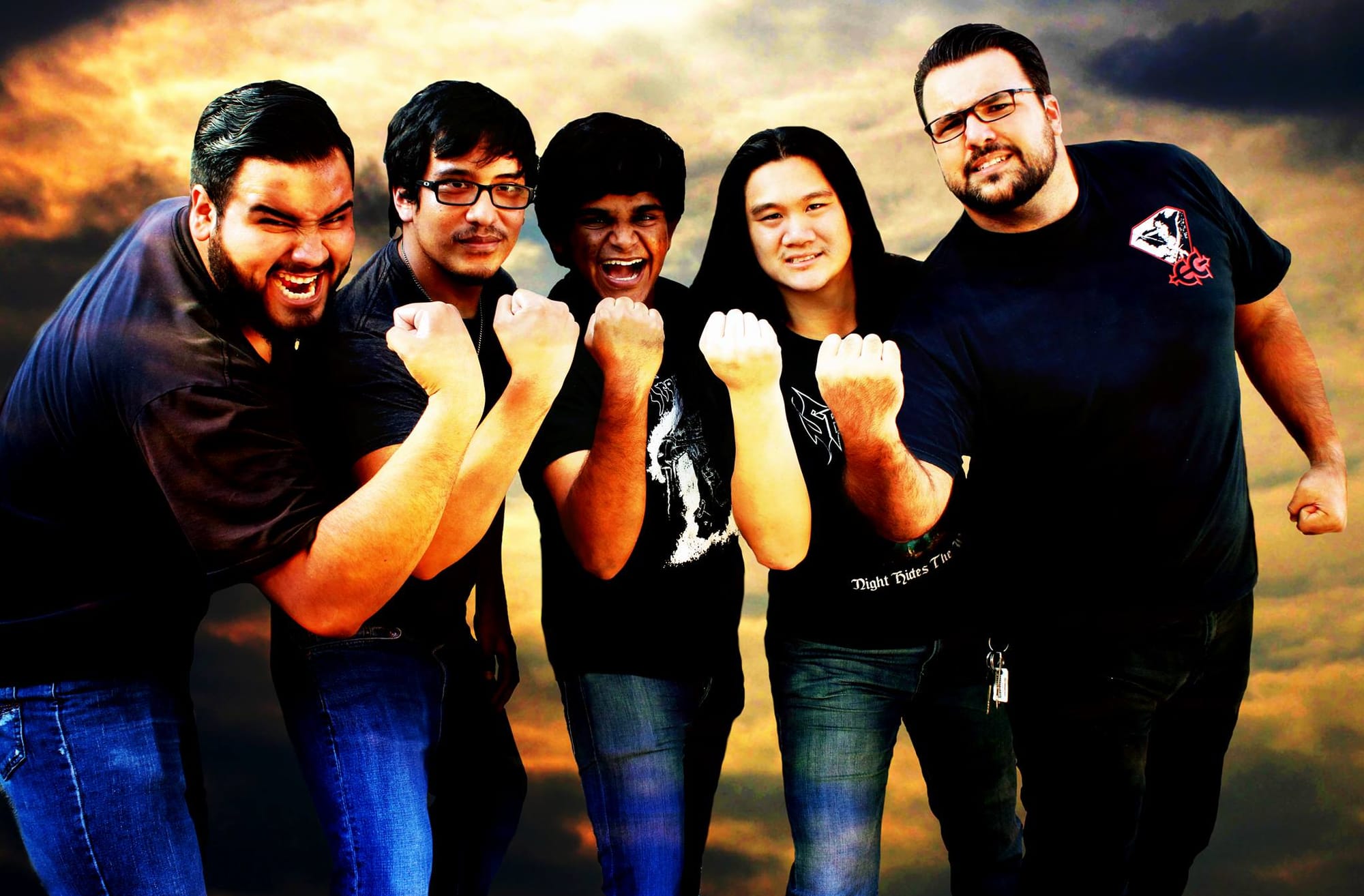 PC: E. Dang Photography
By Steve the Filthy Dog.
TRAPMAKER CONTACT:
https://trapmaker.bandcamp.com/
https://www.facebook.com/trapmakerheavymetal/