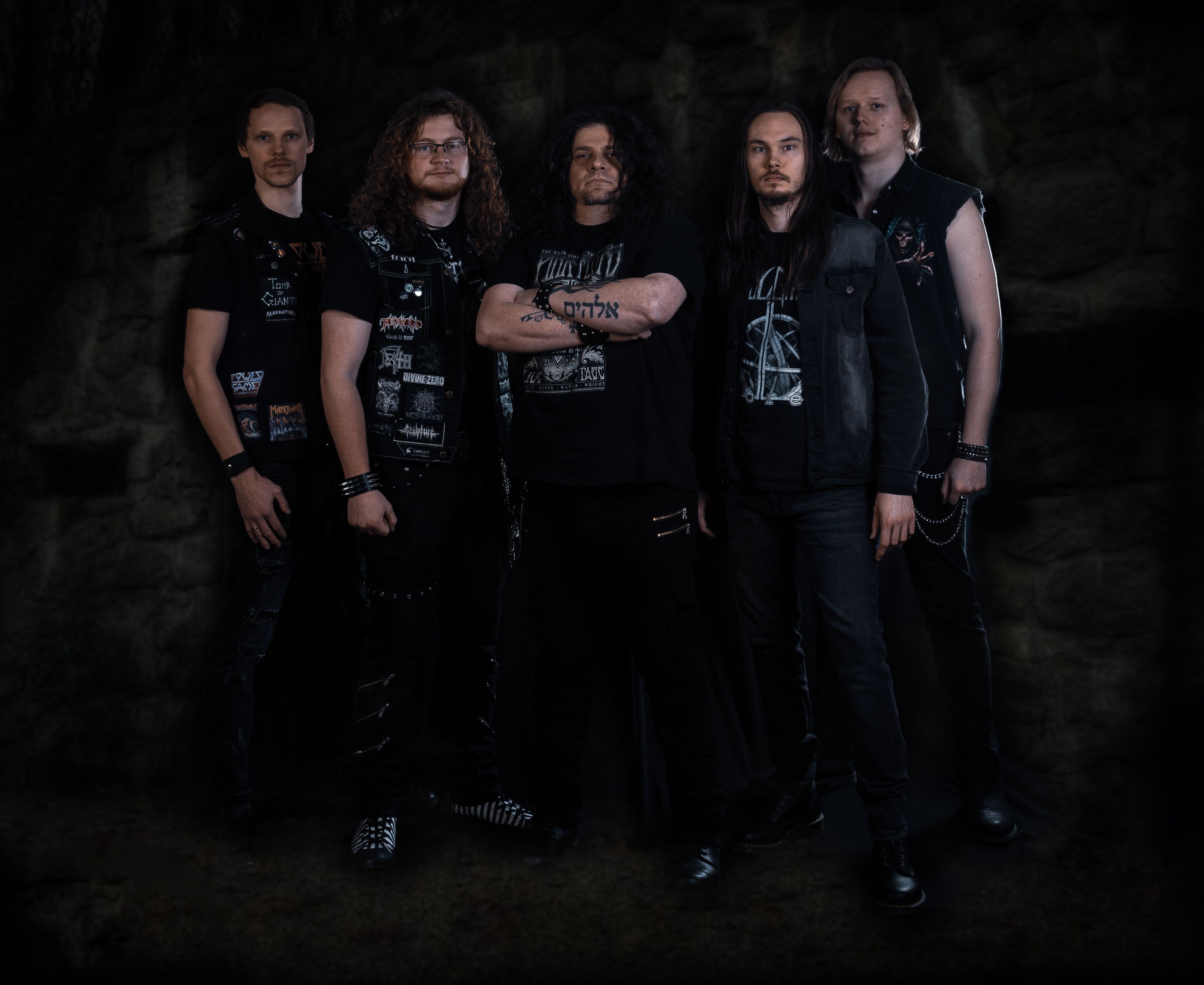 Photo Credit: Ansgar Ronne
!!!HEAVY METAL FROM GERMANY!!!
We had a conversation with Daniel (Bass) & Olli (Guitars). Enjoy!
Welcome to the FILTHY DOGS OF METAL Webzine.
Tell us a few things about TOMB OF GIANTS (Members, Starting Year etc).
Daniel: We started back in 2013, originally planning to do a one-off AC/DC Cover gig. After that we decided to carry on with traditional heavy metal. Three of the founding members (Oliver, Git; Mirco, Drums; Daniel, Bass) are still in the band. We had a few changes on Vocals and Guitar in the first years but have a stable line-up since 2016 with Sergio on Vocals, adding Yannik on second guitar in 2019.
You have recently released your album ''Legacy of the Sword''. What is the feedback from your audience as well as from the press?
Daniel: All People I have personally spoken to really love it. Our sound and style has matured and even people that were played the tracks in a parking lot before concerts digged it!
Olli: We had already performed many of the songs live before releasing the EP. There's no better feedback than the direct response from the audience. When people go wild during a song and particularly celebrate the parts where we let our creativity flow, it's just amazing. Overall, we have made a significant leap in terms of quality with the EP. This has been recognized positively so far, which makes us incredibly proud.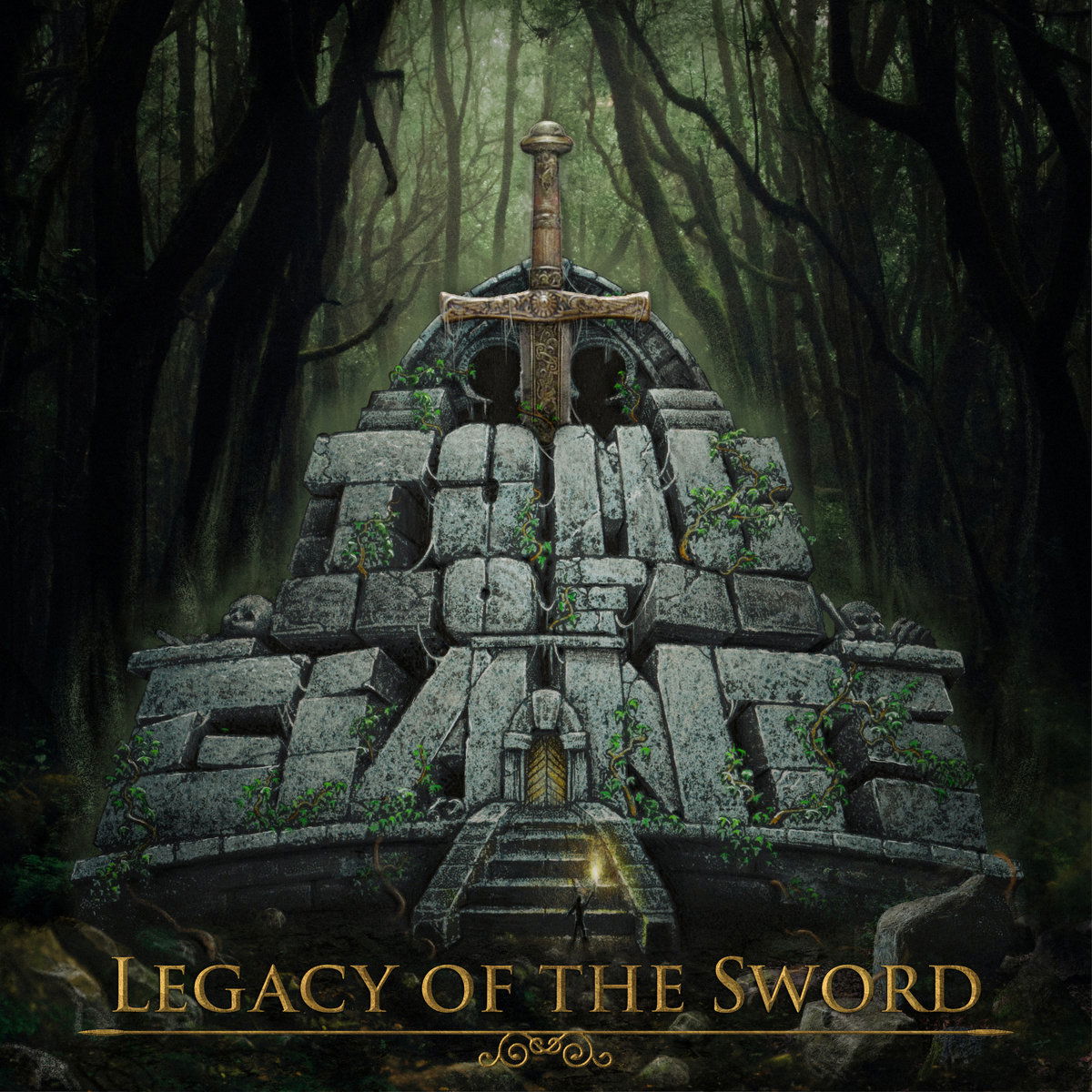 Label or DIY and why?
Daniel: We like the spirit of doing stuff on our own so we recorded the album on our own and released it independently. Only the mixing was done externally, by Jφrg Uken at soundloge (ANVIL, Savage Blood, Corvus Corax).
Do you prefer Vinyl, Tape, CD or Digital Format and why is that?
Olli: To be honest, I hear a lot about music streaming services like Spotify. You can discover many bands, and the underground playlists are filled with positive surprises. However, I also enjoy going back to physical formats. You can take your time, whenever it suits you, and listen to the music while looking at the cover, booklet, and other artwork. It's always enjoyable and an essential part of the experience. So, if you're at a band's gig, make sure to buy their records!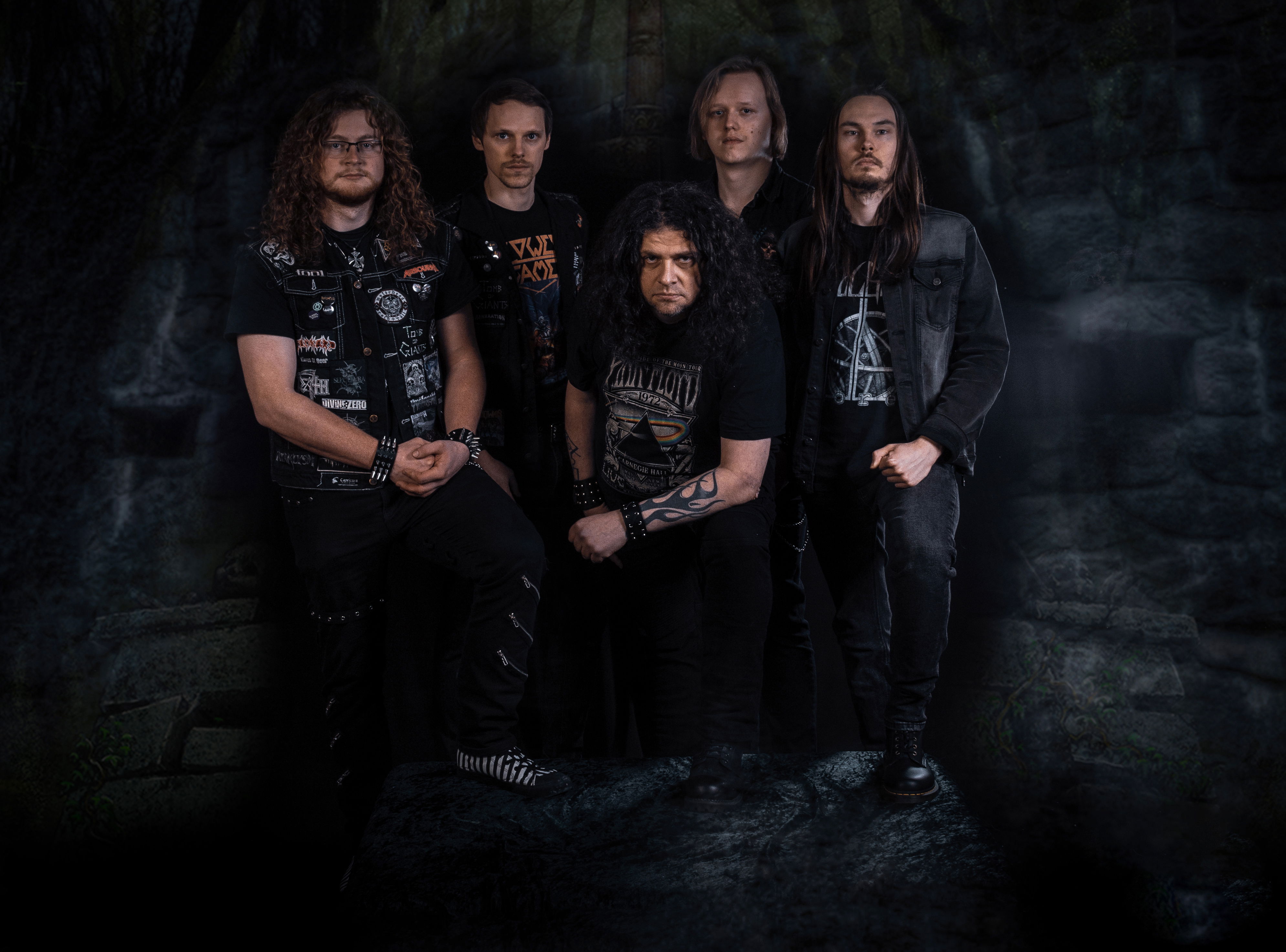 Photo Credit: Ansgar Ronne
Your music style is heavy metal. Which are your main influences (Favourite Artists / Bands etc.)
Daniel: We're heavily influenced by Giants like Judas Priest or Iron Maiden - you can undeniably hear them in our songs ;-) The Songs are all written by Oliver who has a huge influence of the aforementioned bands. They then get changed very slightly when playing with everyone, adding some light notes of others influences which include Trash and more modern Metal.
Olli: As Daniel mentioned, the influences are clearly recognizable. It's simply one of the most influential eras in metal history. However, our songs are not mere reproductions of well-known classics. Instead, we play with the cliches to revive the spirit of that time in our own style.
Which things do you think a band should sacrifice in order to succeed? Have you ever sacrificed anything in your life for a better future for your band?
Oliver: As the saying goes, "It's a long way to the top...". We are all busy with our jobs or studies and have families. Juggling everything is not always easy. However, we try to invest as much time as possible in the band so that we can take the next step. We put a lot of effort into the EP, and it's really rewarding when it pays off.
Describe your ideal live show as a performance band. Have you already experienced that?
Daniel: Every show is great as long as the equipment works. We've had numerous shows where the technician didn't know his craft or the equipment of the club and did not have a look at the tech-rider as a bonus. But it is what it is and you manage to deal with it - show must go on ... ;-) One of our best experiences was at "Rock bei Kurt" a medium sized Festival in our region. They had an extremely professional crew that was very easy to work with. We had an extremely great sound both on-stage and in the audience. If things would go that seamless every time, it would be a dream come true.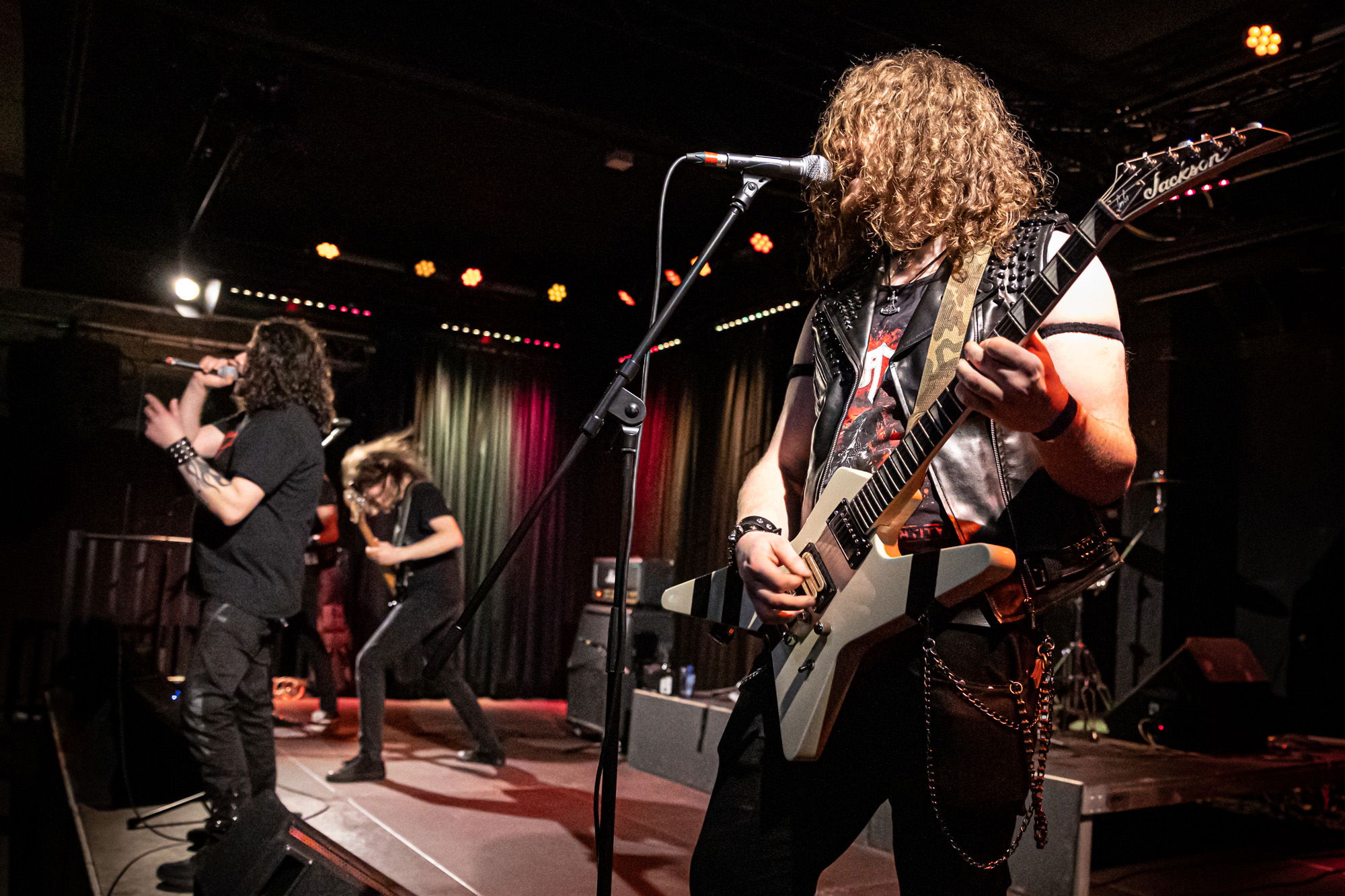 Photo Credit: Holger Herbst
What attributes do you think that a new Heavy Metal Band should have in order to gain identity and be unique?
Daniel: You gotta find your style of playing. That's a thing that took us quite some time. In the beginning our style was more spread with spikes into different influences and subgenres. It has now narrowed down and solidified - as has our stage-presence. If you've got that down you only need to have some catchy songs and meet the right persons at the right time.
Do you believe that Digital Platforms help the new Heavy Metal Bands? Which, do you think, is the ideal way for a band to promote its work?
Daniel: The modern Platforms like Facebook, Instagram and YouTube are great for reaching people. It is pretty demanding however. You have to find something to post every 2 or 3 days to stay in the timelines and get traction. This can be really hard - especially for smaller bands like us who don't play a show every week and in turn don't have awesome photos to show off. I have personally found that the best way to reach people is talking to them. When going to a larger concert I take a batch of stickers with me and give them to people in the parking lot. They are usually happy to be approached and given stickers or something.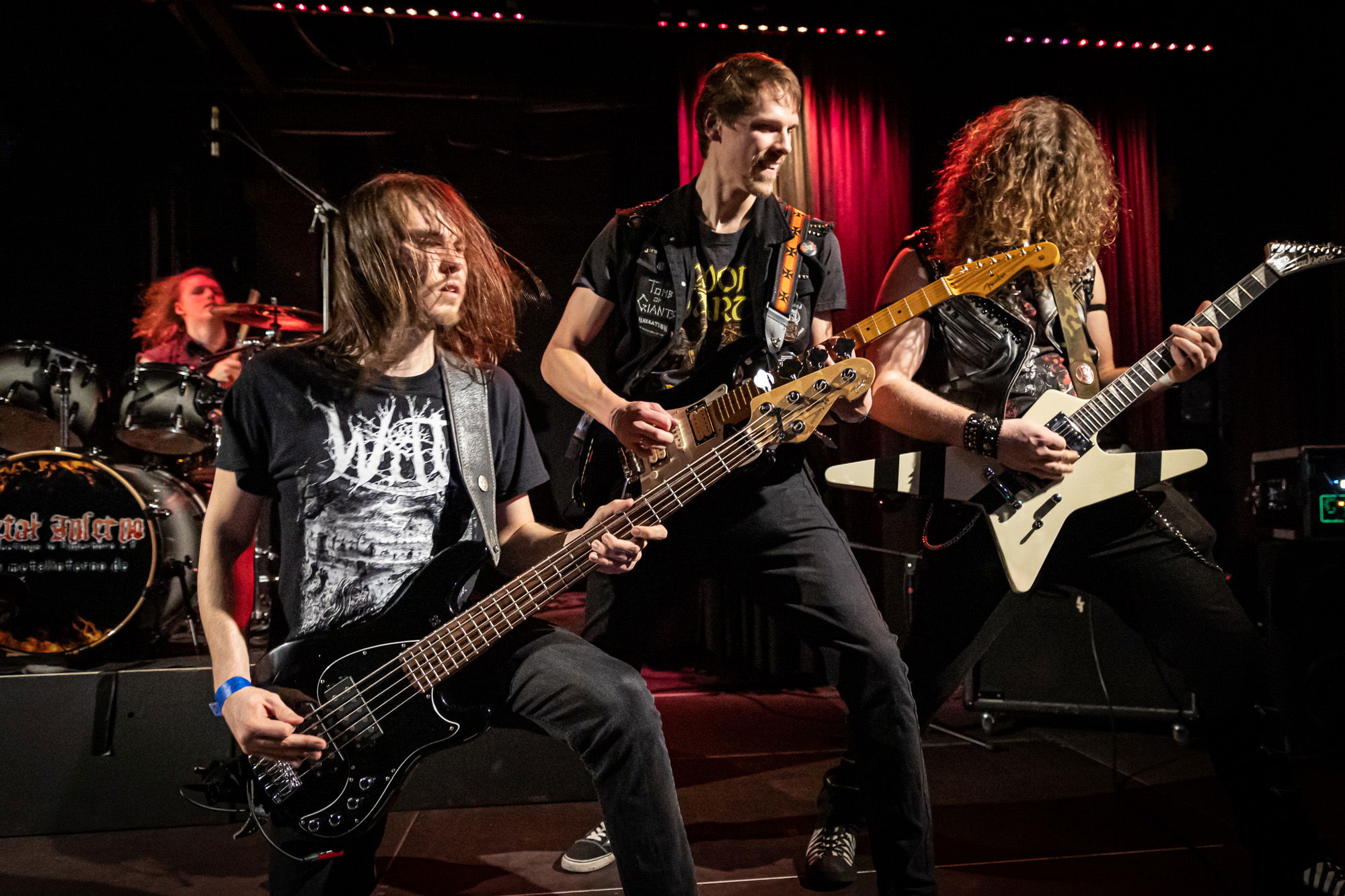 Photo Credit: Holger Herbst
Tell us a few things about the New Underground Metal Scene in Germany (Bands, Fanzines, Webzines, Metal Clubs etc.)
Olli: Germany has always been a forge for heavy metal. The big names are well-known (Running Wild, ACCEPT, Helloween, ...). But even in our local scene around Osnabrόck, Bielefeld or Paderborn, the iron is being hammered vigorously. Bands like Savage Blood, Wilt, Reinforcer, Hellgun, Powergame, Ravager, or Blood Red Mammoth, to name just a few, demonstrate that the scene is alive and in great shape. If you want to taste some new metal check out the Bastard Club in Osnabrόck. Always great shows!
Do you know anything about the Hellenic Metal Scene?
Daniel: Honestly, we don't know a lot about your scene. I personally only know a single Band from Greece, Firewind. I've seen them multiple times and really dig their stuff. But other than that, I didn't get into Greek stuff just yet. If you have suggestions where one could start digging into it, let us know!
The last 3 years, worldwide in the world, we have faced many dark, strange & new situations in our everyday life (covid, lock-down etc.) Did all of this affect you positively or negatively?
Daniel: It hit us relatively hard. We won a local contest in late 2019 which had a few festival gigs as a prize. Because of the pandemic those did not happen and we lost a lot of traction. But with the new album out, we're finally back on track!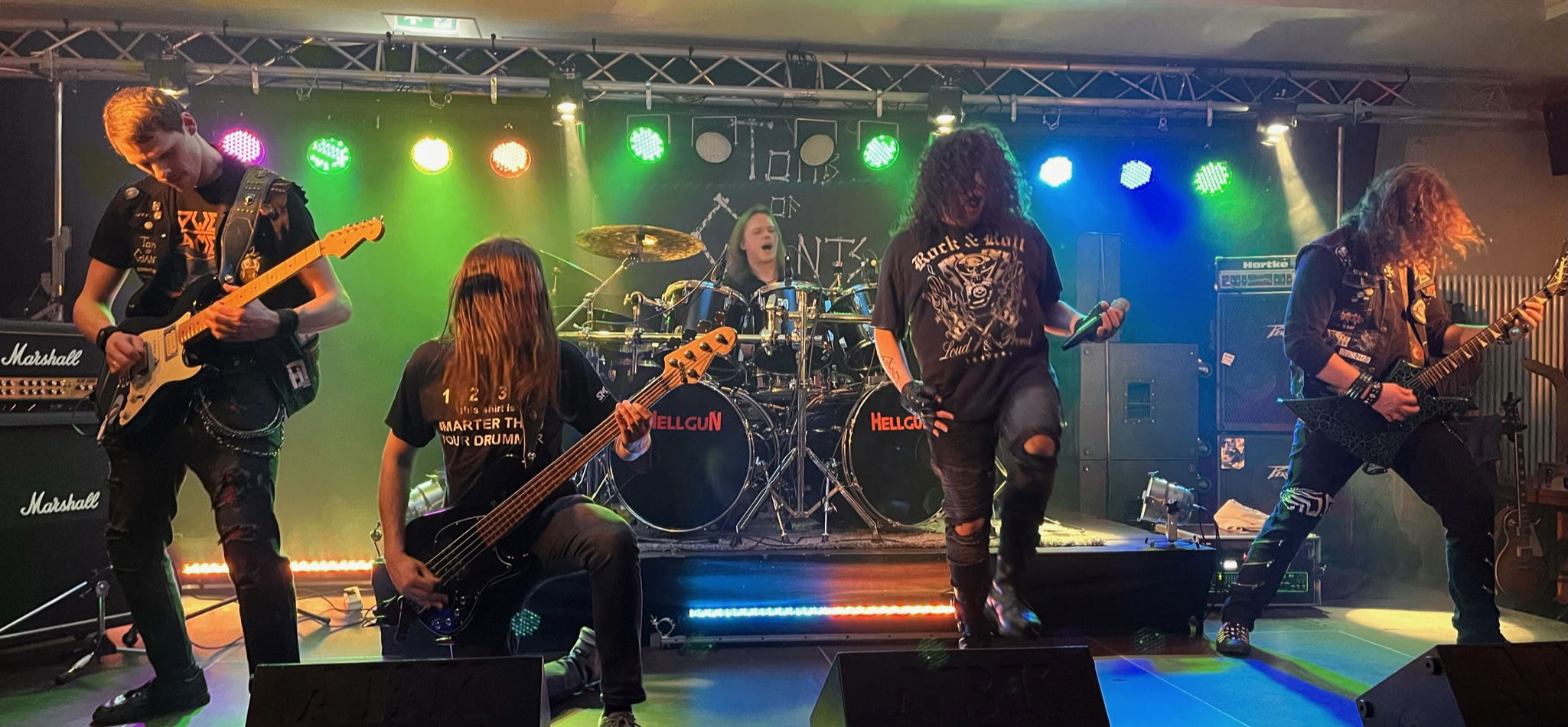 What are your future plans?
Daniel: We're gonna play more shows, drink beer, have a good time. There's already new material in the works, but there probably won't be a new release before end of next year.
Thank you very much for your time & keep up the good work! The closure is yours.
Daniel: Thanks for having us! If you dig Heavy Metal check out our stuff on Spotify or any other Streaming service. You can also listen on Bandcamp. All Links can be found on our Website: https://tombofgiants.de.
If you want more underground Heavy Metal from our region, be sure to check out our Brothers of Savage Blood - their songs are absolute bangers!
By Steve the Filthy Dog.